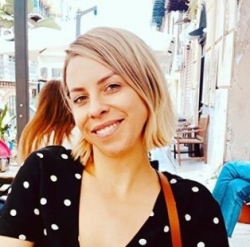 Latest posts by Jodie Chiffey
(see all)
My 1970s toy guide will be a nostalgic walk down memory lane as we rediscover some of the greatest toys of this decade and find out how they compare to today's toys!
I was born in the 80s, so I spent my childhood playing with 1980s toys and 1990s toys, and it is interesting how many of my toys were so clearly influenced by the 70's. Many of the 1970s toys in this guide were still circulating when I was a child – some are still even today!
I have put together a guide of the very best 1970s toys and where you can buy them right now to relive your youth or to buy them as a nostalgic gift for someone who would genuinely appreciate a genuine taste of the 70s!
Bottom Line Up Front
It's no secret that I love educational toys, so for me, the Speak & Spell is my overall best 1970s toy. It features multiple spelling games and corrects spelling that is input. I believe the Speak & Spell has its place on the toy shelves of today! However, my 70s-born partner says it has to be the Evel Knievel Stunt Cycle (we're different people).
My Product Criteria
Safety
While it's often taken for granted that toys you buy today have to be safe, this isn't the case when purchasing pre-owned toys that are original 1970s toys. While I have included originals in this article, I have done my best to ensure they're safe and meet most states' current health and safety regulations.
Quality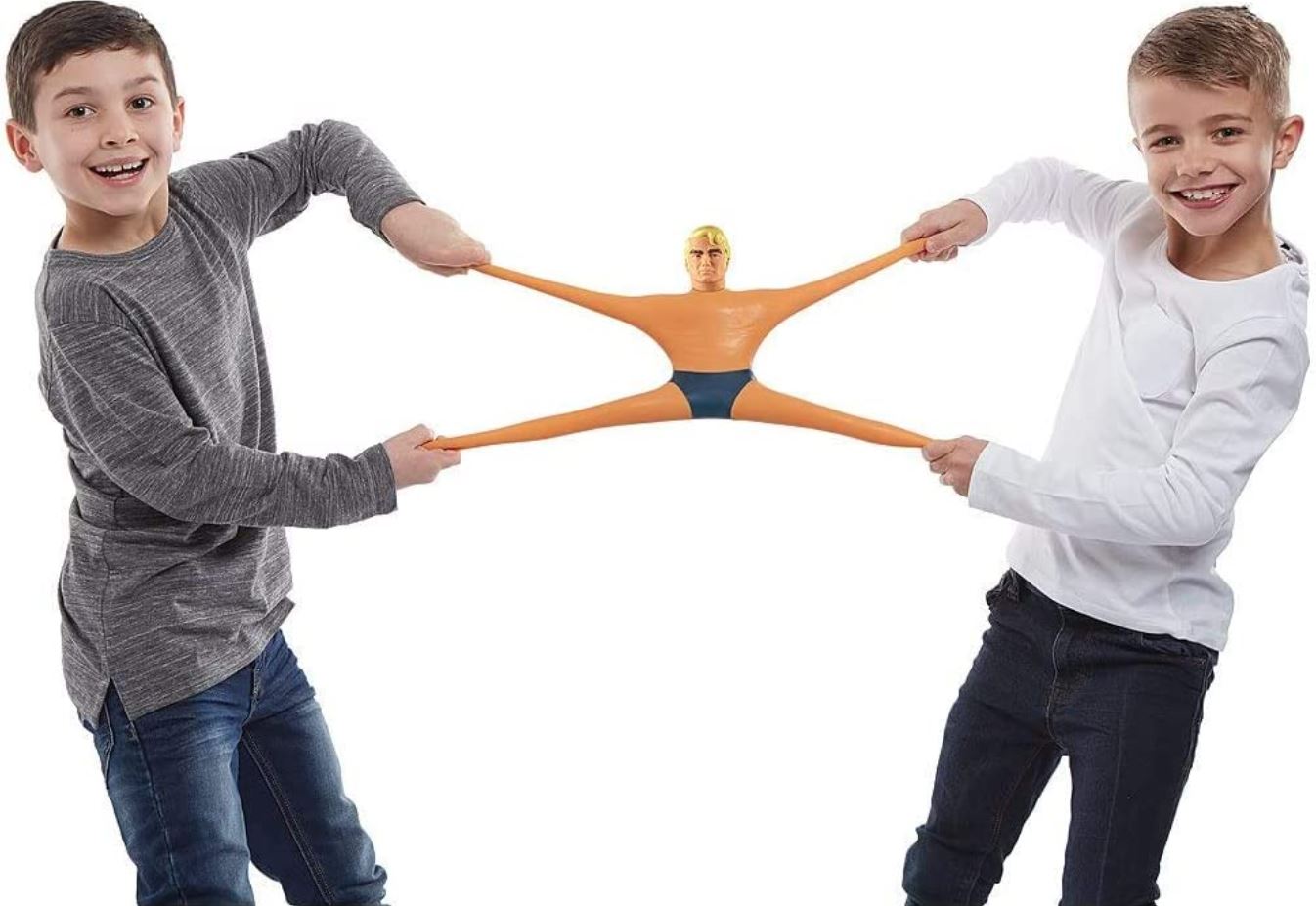 I always insist on high-quality toys for my guides. I would stand for nothing less, so why should my readers? There's nothing worse than the disappointment on a child's face when a new toy breaks, which is often due to poor quality in manufacturing or construction. You can rest assured that all 1970s themed toys featured here are of good-to-excellent quality.
Toy Type
There are so many toy categories out there that I should cover as many as possible here. While I'd be happy to look at Barbie playsets all day long, I am aware there are many more activities I could be catering to – so I have tried!
Consumer Feedback
I like to take in the feedback of other consumers to ensure I am not the only one who feels positively about a product – if it ever turns out that I am, I won't feature it, or I will make it clear that there isn't a whole lot of feedback for the product.
11 of the Best 1970s Toys
#1 Speak & Spell – #1 Top Choice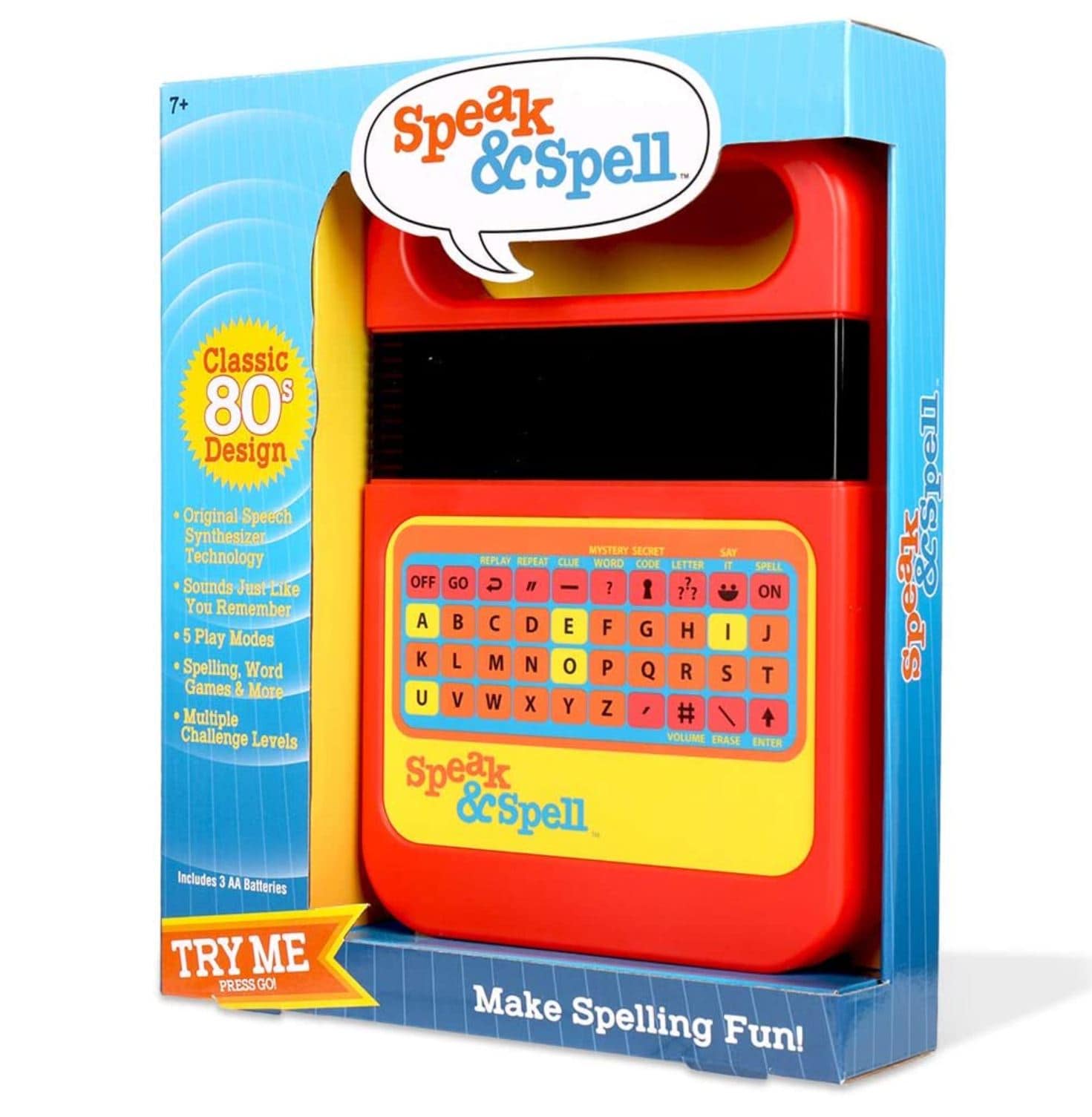 The very first version of the Speak & Spell was introduced in the late 1970s and was one of the earliest handheld electronic devices that had a visual display. The device saw some changes over the years but retained its simplicity which helped to make it so well received by children and parents.
The device speaks out words that are more challenging to spell, and users can test their spelling ability by inputting a word into the device to discover if they're right or not. Speak & Spell is recommended for ages 7 years and over, although I see no reason this cannot be used to help younger children get to grips with their phonics.
Some consumers state that this is not an exact copy of the original; it feels more fragile, and the buttons are touch-operated, not press. However, most are happy with their purchase. I feel that for the price, I may be more inclined to opt for a more advanced educational toy, but I do appreciate the simplicity of this device.
Pros
Great Educational Toy
Excellent Consumer Feedback
Retro Electronic Device
Simple to Operate
Batteries Included
Cons
Fairly Expensive
Less Sturdy Than the Original
#2 Evel Knievel Stunt Cycle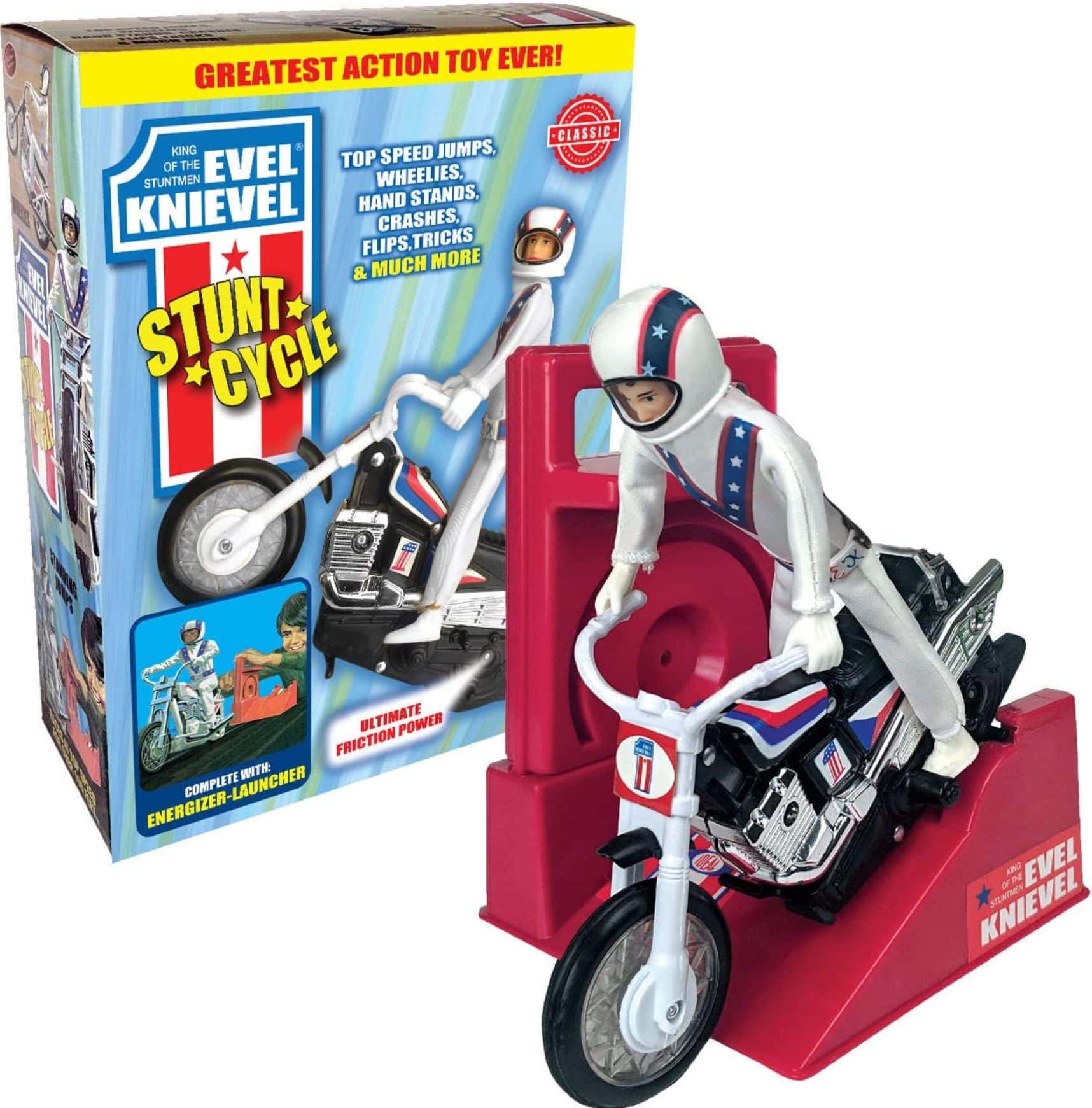 Labeled as the Greatest Action Toy Ever, the Evel Knievel Stunt Cycle was a massively popular toy that kids either had or wanted. You can while away the hours setting up new jumps and ramps for this cycle to perform on, and with a range of up to 10 feet, it is pretty powerful!
Operation is simple; pull and go, and no batteries are required. This can be a real crowd-pleaser if there are a few children who all have the same (or similar) as when lined up; it can be very competitive to see whose stunt cycle jumps the best or stays upright the longest. This cycle comes with an 8-inch figure, launcher, and trail bike.
This isn't an original, but essentially the same toy as it has been made from the original 1970s mold. Consumer feedback is excellent, and my partner is certainly very nostalgic about this toy. However, I find the price to be pretty excessive, if I am being honest.
Pros
Good Old-Fashioned Fun
Competitive Fun
Great for Imaginative Play
No Batteries Required
Iconic 1970s Toy
Cons
#3 The Atari VCS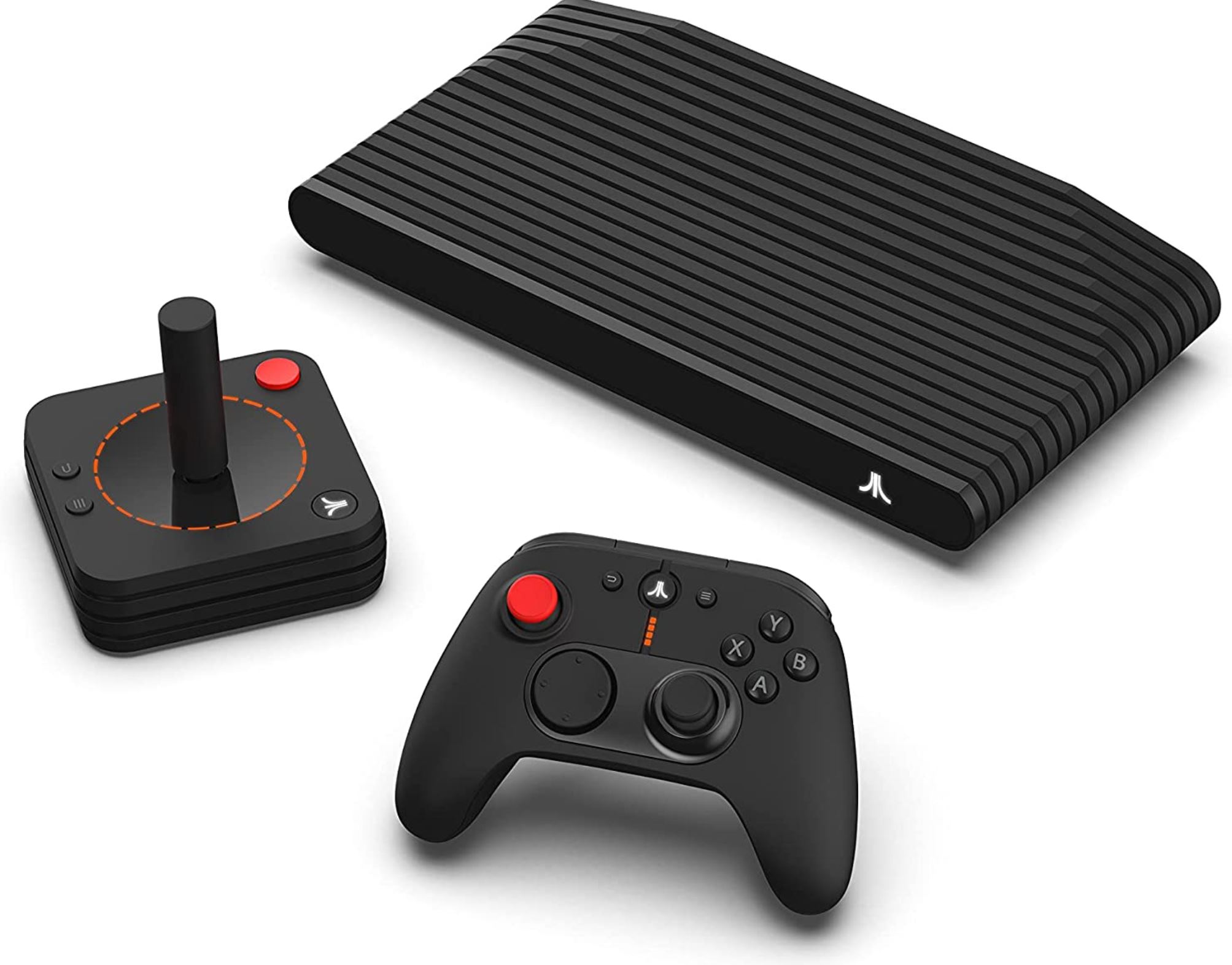 1979 saw the start of the never-ending craze for video gaming with the birth of The Atari VCS, which has now been reimagined for the modern family home and features a whole host of stuff the original never did. The updated model has thousands of retro PC and console games as well as the ability to stream movies, social media, TV shows, and more.
All content is provided digitally via the system's online storefront. While this model is an excellent reimagination of the classic 2600 console, this can feel a little lost when all is considered. I feel if they'd stuck with the much more straightforward original device and kept the more affordable price, this would be a terrific buy for someone who loved the original gaming of the 1970s.
It is not a commercially successful console and does not compete with the big 3 (Sony, Microsoft, and Nintendo), yet it is priced in their league.
Pros
Good Concept for Family Fun
1970s Inspired
Well Made
Sturdy Feeling Controllers
Fun Mixture of Retro and Modern
Cons
Very Overpriced
If the virtual store goes offline, the system is no longer officially supported – then what?
#4 Vintage Troll Dolls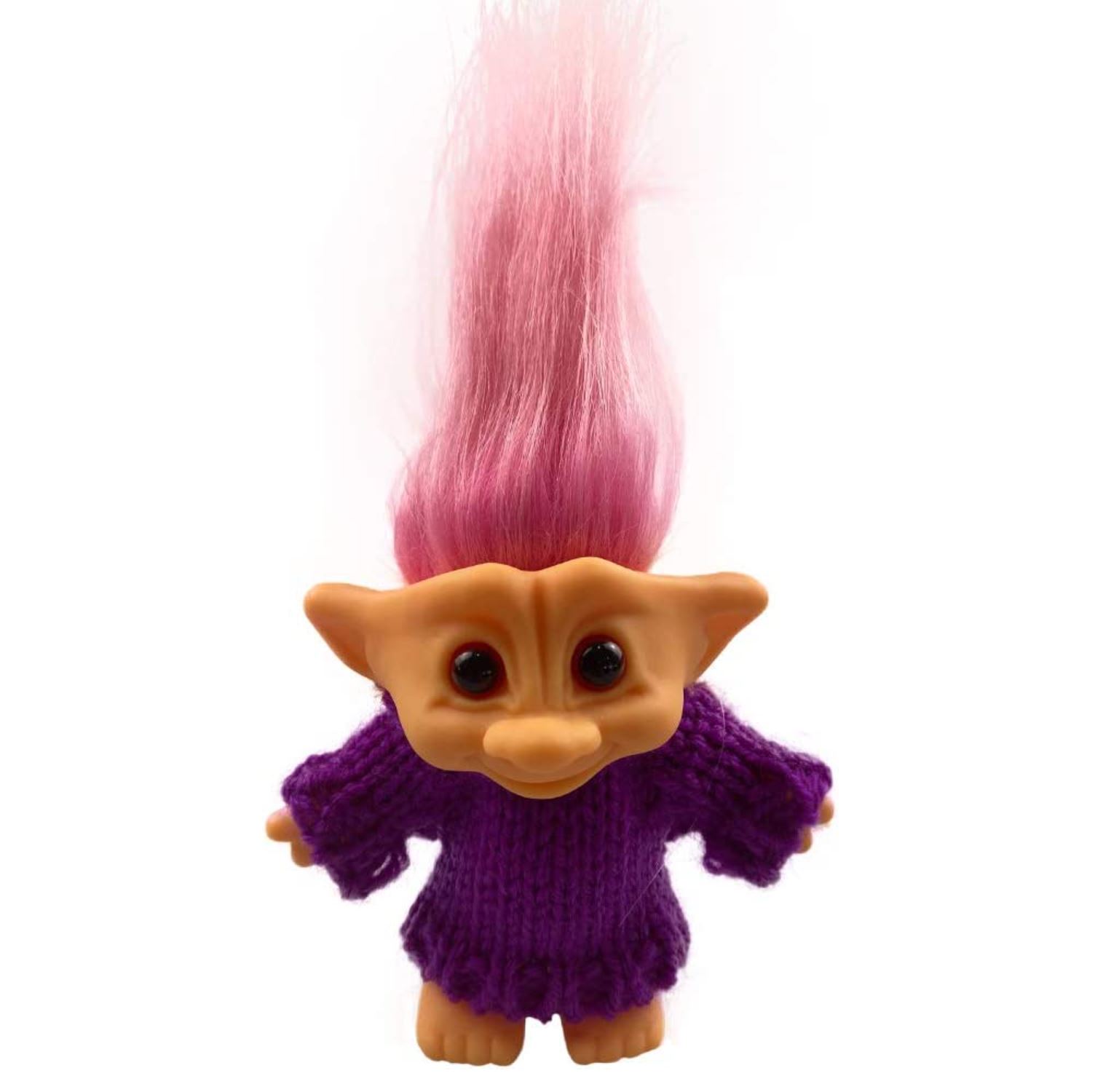 Your children or grandchildren may well be familiar with the Trolls movies by Dreamworks, but do they know much about the Vintage Troll Dolls you used to play with? This has been a popular toy since the 1950s, but the trolls had a massive splurge in popularity during the 1970s, and this led to newer versions being created then.
The 1970s trolls featured signature hair colors of black, white, and orange, the iconic belly gems, and were slightly larger than their 1980s and 1990s ancestors. These trolls come with knitted outfits, which are super cute, and arrive quickly via Amazon.
Pros
Lots of Choices
Quick Shipping
Excellent Consumer Feedback
Cons
#5 Lite Brite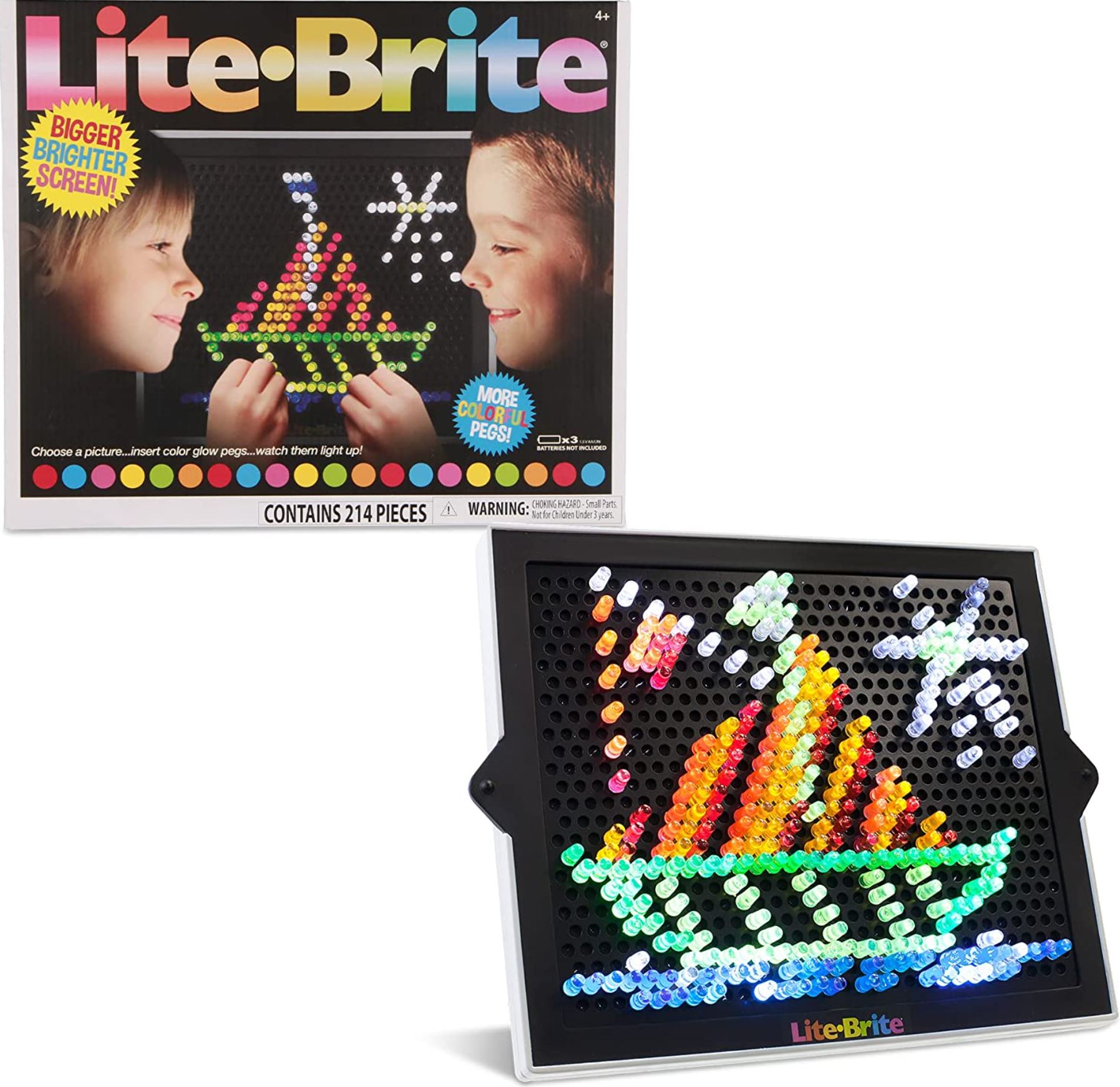 Originally created in the late 60s, the Lite Brite was still a very popular toy throughout the 1970s – and beyond. It's a simple concept of a light box with small colored pegs that slot in to create an illuminated scene, picture, or writing. This Lite Brite is slightly different from the original and has a larger screen with 200 plastic pegs.
Suitable for ages 4 years and over; however, with supervision, I would use this to help younger children develop their fine motor skills!
Pros
Perfect Retro Toy
Good Price
Good Balance of Fun and Learning
Development of Skills
Battery Operated
Number 1 Best Seller!
Cons
I struggle to find any cons for this!
#6 Pogo Ball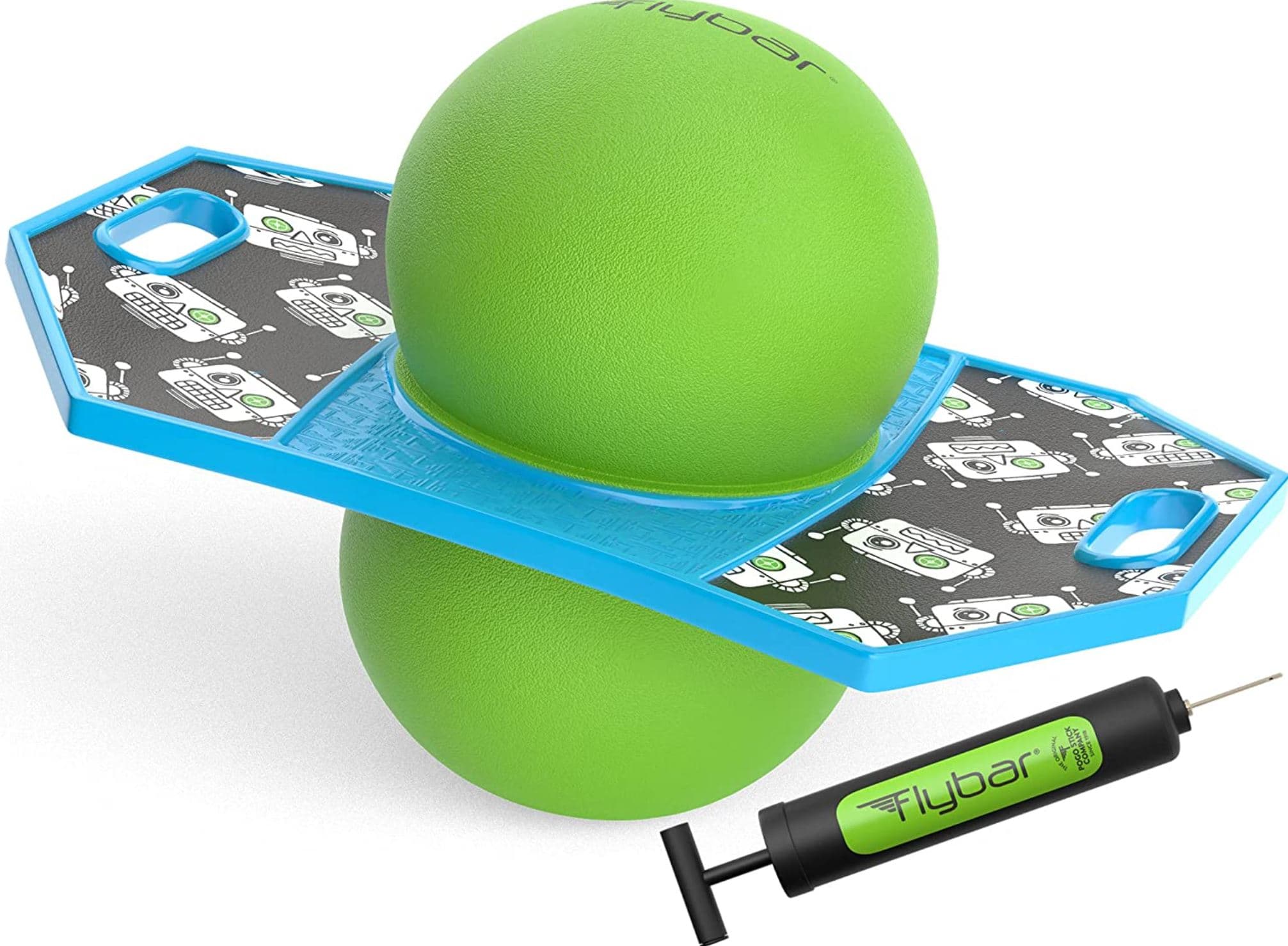 The Pogo Ball wasn't a brand-new toy in the 1970s, but it was a toy everyone had! Tricky to master at times but fantastic to help develop spatial awareness and gross motor skills, this retro toy is also a great incentive to get outside and active!
While there are many Pogo Balls to choose from, I like this due to the brand reputation, consumer feedback, amount of choice, included pump, and 100% satisfaction guarantee – any damages to the ball, and they'll ship out another free of charge. You can't ask for more than that!
Pros
100% Satisfaction Guarantee
Lots of Color Choices
Included Pump
Excellent Consumer Feedback
Cons
#7 Water Ring Toss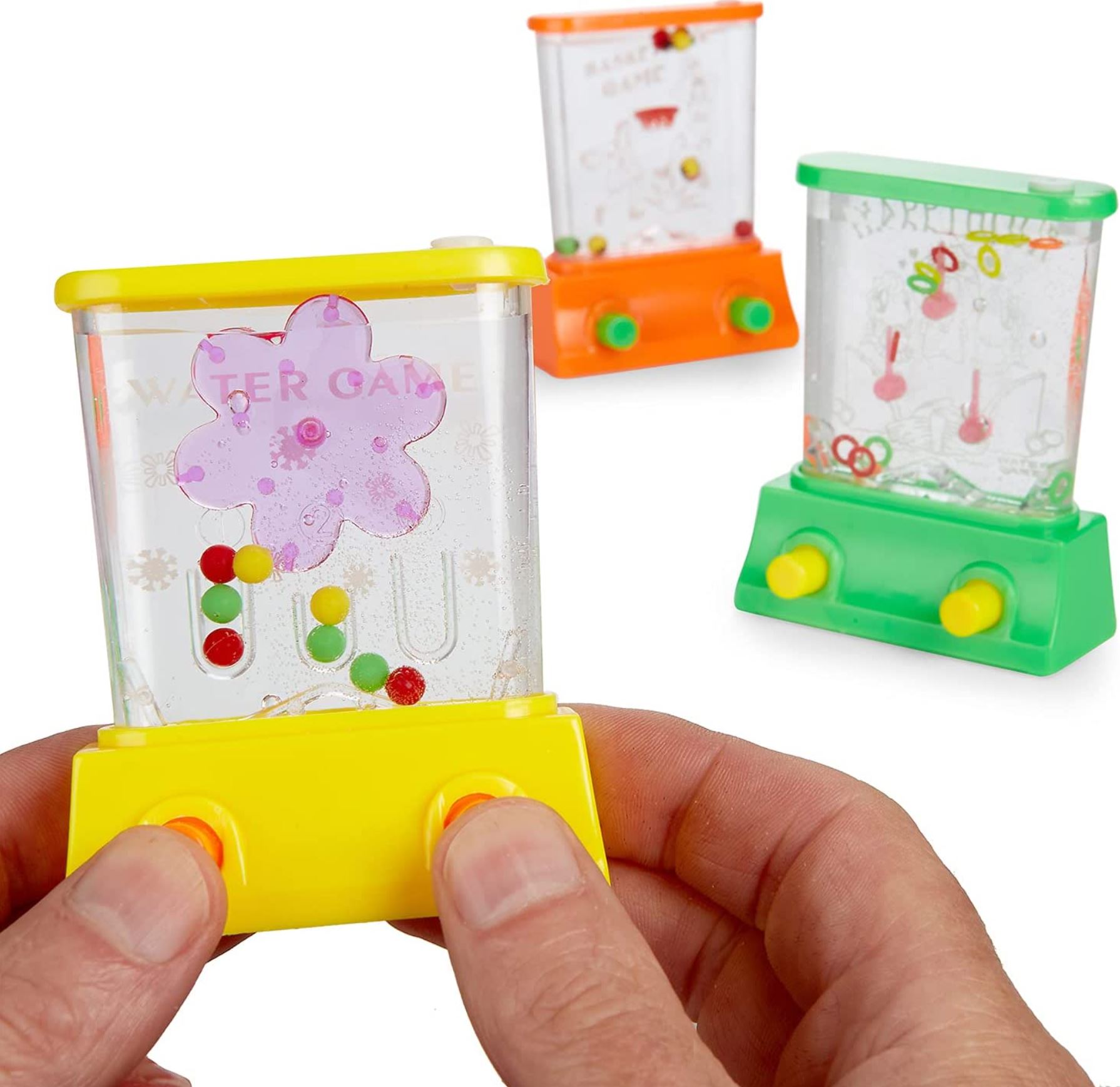 The original Waterfall Ring Toss was produced by the Tomy Company in the early 70s, and this Water Ring Toss is relatively similar to those first toys. It's a straightforward puzzle game that can result in hours of fun; you press the ring toss to shoot up the rings and try to get them to attach to a hoop.
This purchase includes three toys, making it a great buy for stocking fillers, party bags or for the whole family to have one each.
Pros
Simple Fun
3 Toys Included
3 Different Games
Perfect for Stocking Fillers and Party Bags
Cons
I think this purchase is priced pretty high.
#8 Stretch Armstrong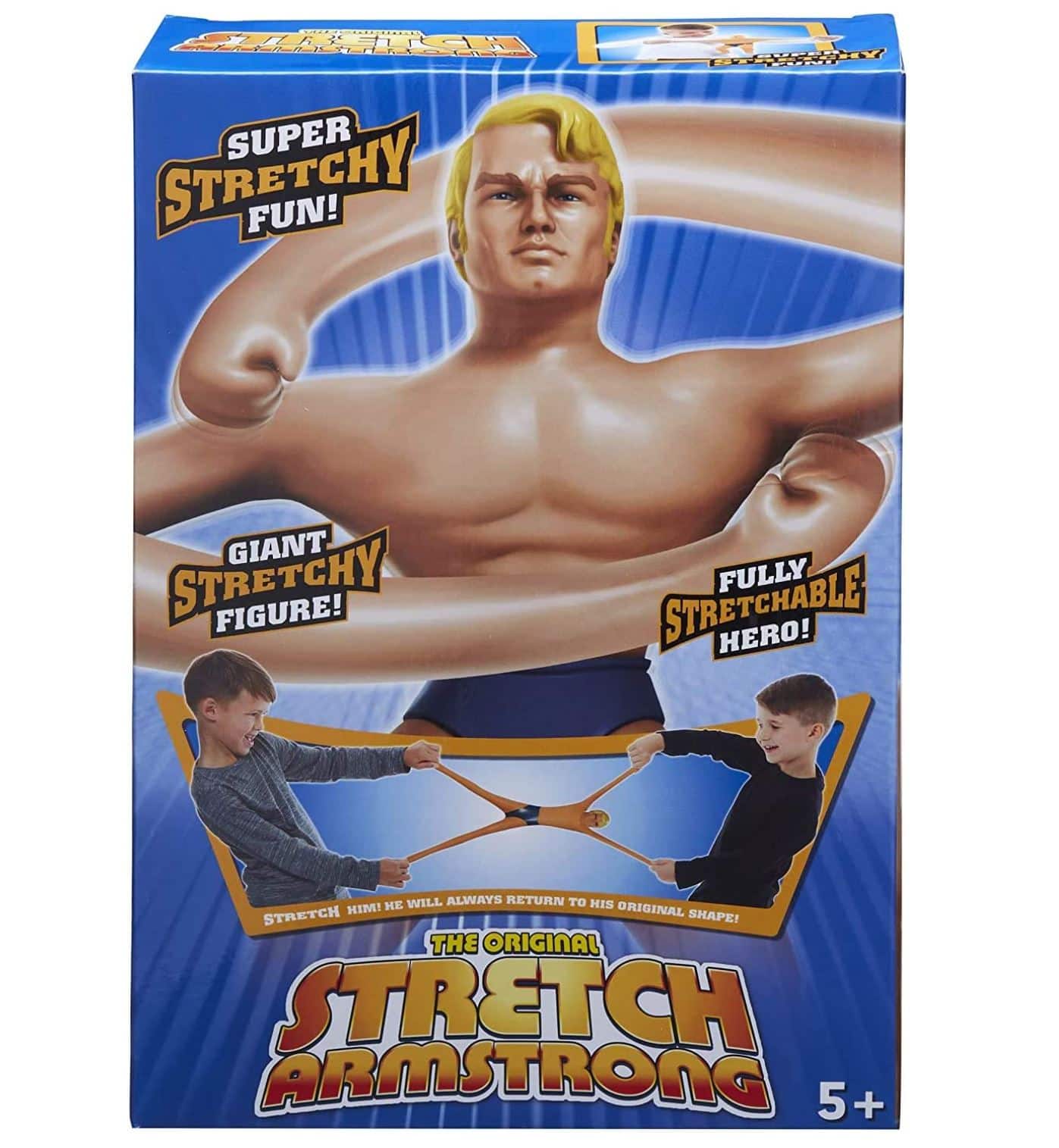 Stretch Armstrong was introduced by Kenner in 1976 and quickly became a global phenomenon, with every boy wanting to get their hands on this gel-filled action figure. Now, the original returns, and this version is every inch the same as the 1970s version.
Standing at 10-inches tall and able to be stretched to four times its original size, this Stretch Armstrong is sturdy, strong, and durable. I purchased this for my sons a couple of years ago, and I can honestly say it is still played with regularly and is a much-loved addition to their figure collection.
Suitable for ages 5 years and over.
Pros
Sturdy, Strong, and Durable
Great Fun
Original Design
Excellent Longevity
Cons
Delivery is Expensive – Unless you're an Amazon Prime Member.
#9 Pet Rock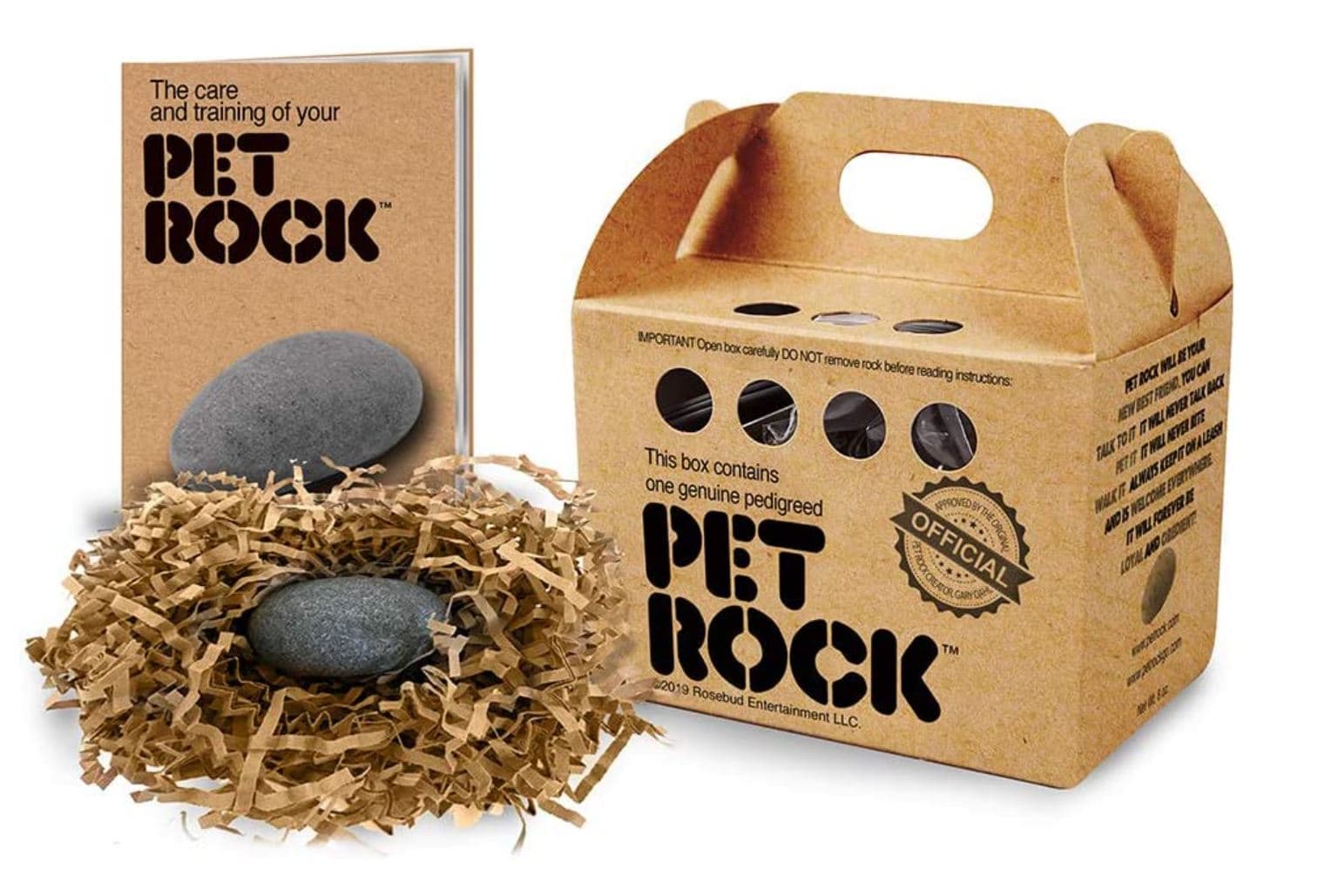 Apparently, lots of kids in the 70s desperately wanted a Pet Rock. I'm not getting why, but people may think the same about my childhood toys, too! These went off the market for a while, but now they're back and sticking to the original design; this 'pet' rock comes with a cardboard box that has breathing holes (obviously) and is lined with straw.
If you want a nostalgic gift and have a little over $25 to spend, this could be the one!
Pros
Original Design
Great Feedback
Free Delivery
Cons
#10 Barbie Peace & Love 70's Collector Doll

The 1970s were a decade of huge changes for Barbie, with new hair play features, new faces, and of course, new fashions, and none scream the 70s more than this Barbie Peace & Love 70's Collector Doll!
The doll arrives in brand new condition and in a factory sealed, she is a replica but represents everything that was great about the 1970s, and she is destined to be part of any Barbie collectors shelf! While expensive, this is comparable to similar collector dolls, and the feedback is terrific for this doll.
If you love Barbie, the 1970s, or toy collecting, look at this a little further!
Pros
Beautiful Doll
Iconic 70s Fashion Clothing
Brand New, Factory Sealed Box
Excellent Feedback
Cons
While Comparable, it is Expensive.
#11 Space Hopper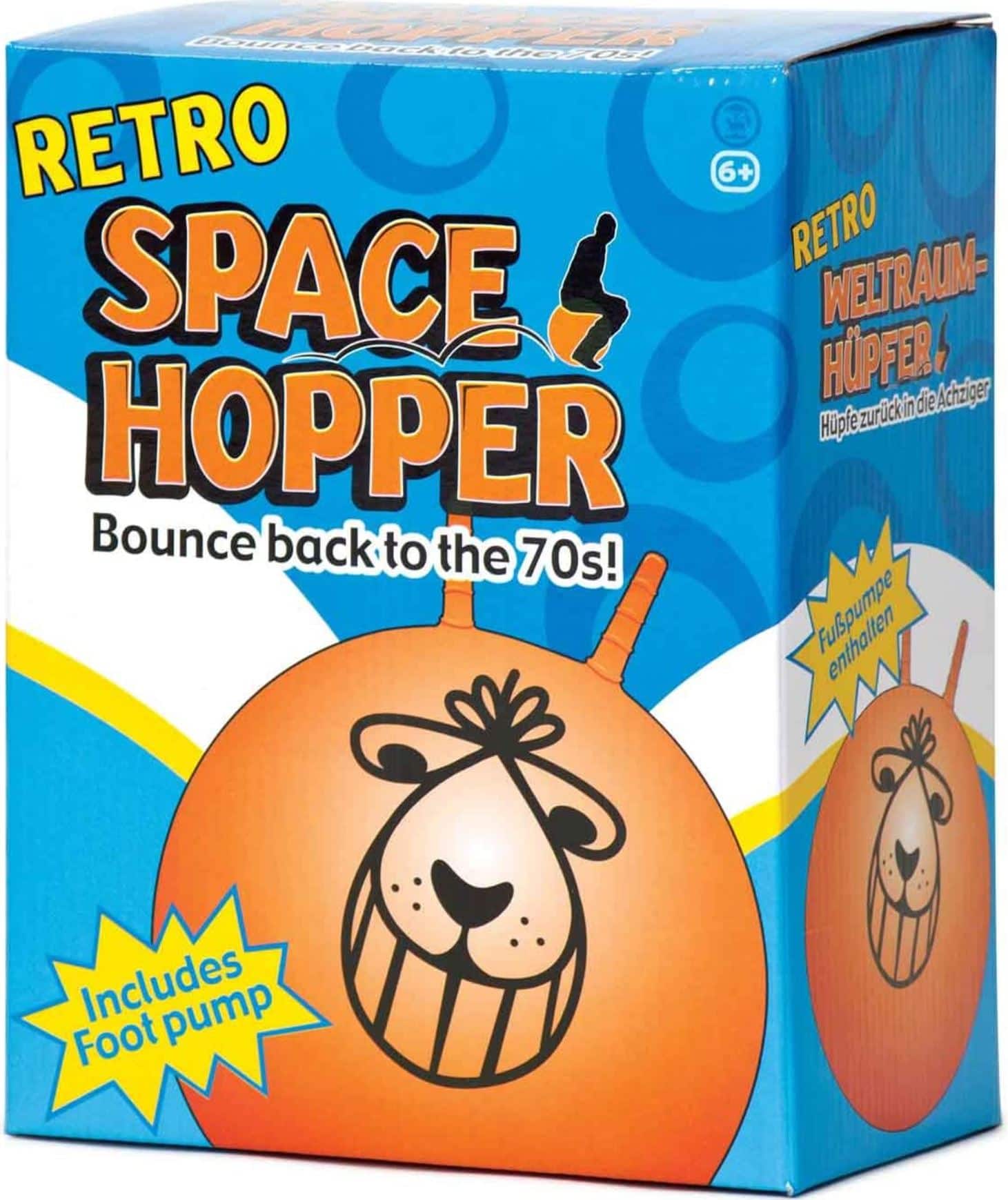 While the Space Hopper was popular in the US during the 1970s, it was in the UK where it really became a major craze. However, it can often be seen as a symbol of the 1970s globally, and this purchase is reminiscent of this time while being great fun for today's child, too!
The Space Hopper, also known as the sit-n-bounce, hippity hop, or hoppity hop, is the perfect exercise tool to encourage physical activity for children and adults alike! It is made from strong PVC and can hold up to 220 lbs. I like the fact it comes with a foot pump, so inflation couldn't be easier.
Pros
Great Physical Activity
Strong PVC
Included Foot pump
Retro Fun
Cons
Frequently Asked Questions
Question: What Popular 1970s Toys Were Discontinued?
Answer: Probably the most upsetting toy from the 1970s to be discontinued was the Weebles. Weebles were one of the most popular toys of the decade, but they were discontinued as they became a fatal toy when put into the windpipe of a small child! While 'Weebles wobble, they don't fall down,' they can be replaced with larger similar toys such as these Peppa Pig Weebles.
Question: How Much are Original 1970s Toys Worth Now?
Answer: It would depend on the toy (how many were made, how popular they were), its condition, and the condition of its packaging. For an accurate estimate, it's best to head into a vintage toy shop – most states have one – or research the toy online to see how much it sells for on average. You could be sitting on a gold mine!
Question: What Was The Most Popular 1970s Toy?
Answer: It would depend on your location as to what the most popular toy was during each year of the 1970s. However, my 1970s toy guide includes the top 11 toys according to surveys, research, and global studies of the 1970s.
In Conclusion: What Was The Best 1970s Toy?
If you ask me, it has to be Speak & Spell. I love the simplicity of this toy and can see how helpful it could be with phonics and homework. However, if you're purely looking for the fun factor, my partner believes it has to be the Evel Knievel Stunt Cycle! This was an incredibly popular toy that checks a lot of boxes; fun, durable, entertaining, and competitive.
While I don't see the appeal of Pet Rock, I am happy to hold my hands up and say that I may be alone here, as it seems to be exceptionally well received online by other consumers!
I believe there are so many good buys here, and depending on what you're looking for, I hope to have catered to you! Or, at least, I hope you have enjoyed a stroll down memory lane with me!