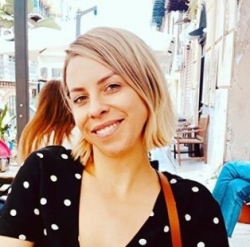 Latest posts by Jodie Chiffey
(see all)
Finding the best toys for 5-year olds is a whole new venture than when searching for preschool toys. Characters are developing, cognitive abilities are becoming more apparent, and the choice is much more expansive than when they were toddlers.
By the age of 5-years, children are physically stronger and mentally more intelligent than they have ever been. They're also able to vocalize their likes and dislikes and have strong preferences when it comes to toys. It can feel a little overwhelming to know what to buy children of this age, but this is where my guide should help.
As a Mother of two children, who have both just passed this age, and due to working within education support, I am pretty well placed to advise on how to pick the perfect gift for most 5-year olds. If you just want a little insight into what this guide is all about, you can find a brief overview just below.
My Bottom Line Upfront: At the age of five, children are strong, can run fast, throw far, balance, hop, skip, and jump, so you'll rarely go wrong with outdoor activity sets and toys. They love to be the best and win, so toys with a bit of a competitive edge can be a good choice. Anything with an educational aspect is also well worth considering.
Things to Consider When Looking for Toys for 5-Year Olds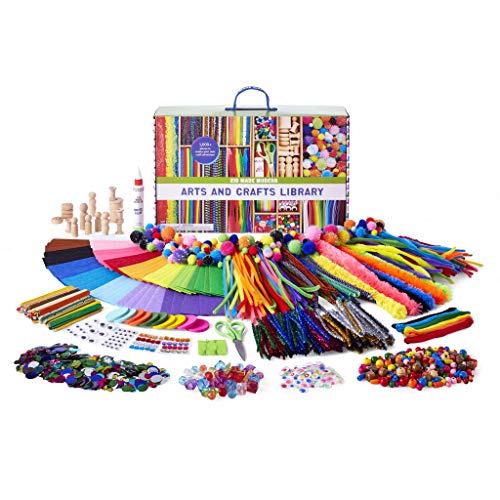 In addition to the enormous physical changes, 5-year-olds are experiencing emotional and intellectual transitions more than ever before, making this age a pivotal time for brain development. Children of this age love to learn, have a hunger for knowledge and have a brain like a sponge. They're able to grasp more abstract notions such as time, numbers, and words.
A lot of 5-year olds are able to read and write too, which widens the toy possibilities even further. Educational toys are always a great way to go, but it is so important that they're given and treated as toys over chores and tasks – I have always found that children learn so much more when they don't realize this is the objective!
5-year olds will be developing their own interests and have a preferred theme – like vehicles, characters, animals, space, or nature. It isn't unusual for children in this age group to begin collecting things too, which makes toy buying really simple!
I am a firm believer in the importance of imaginative play, and open-ended toys that allow for this will always be a solid choice. In addition to solitary play, interactive play with peers and family is crucial to tuning in those early social skills. Age 5 is a very pivotal age indeed; the period between toddler and child is so short but so complex.
How Toys Help with Development for 5-Year Olds 
Buying age-appropriate toys are often tricky, but when that child is 5, it can be fundamental for development.
If you have a 5-year old, then you have an increasingly independent little person on your hands, but one that absolutely needs nurture, support, encouragement, and stimulation to thrive. Below, I will outline the key areas in which toys and play can help this age group.
Educational Growth
All children develop differently, which is vital to understand, especially as by age 5, your child will be mixing with peers who can be worlds apart academically. There is no one rule that fits all. One 5-year old may be able to read fluently, while another may be starting to identify letters or simple words.
The best place for a child to learn is where that child feels safe, fundamentally at home.
Reading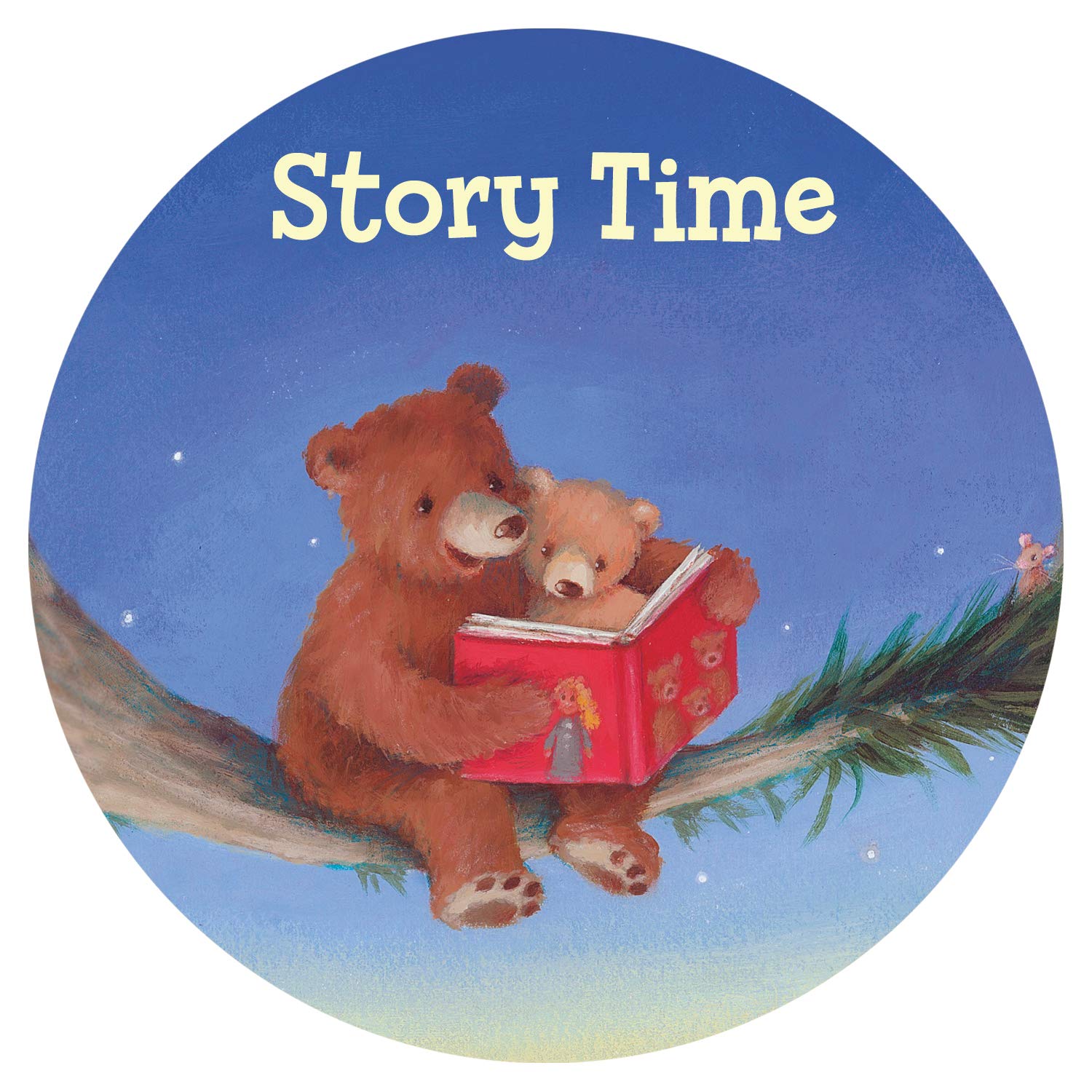 Reading is a perfect gateway into all kinds of education. This Collection of Stories for 5-Year-Olds is a prime example of teaching a child a lesson without them knowing it is, in fact, a lesson. With this book, you're the one reading, and the child is the one to follow with letter recognition automatically beginning to form.
By reading to a child, you are nurturing a love for reading by associating it with comfort, fantasy, and adventure.
If your 5-year old can read, then books such as Sight Word Stories are an excellent way to further develop this skill. The pages have a small selection of words, opposite a colorful picture which could be a conversation starter for many educational topics.
For times when you can't be around, the LeapFrog LeapReader System is a wonderful way for a child to learn to read independently. This makes a great gift and comes in a range of colors with various additional book purchase options to add to their collection.
Geography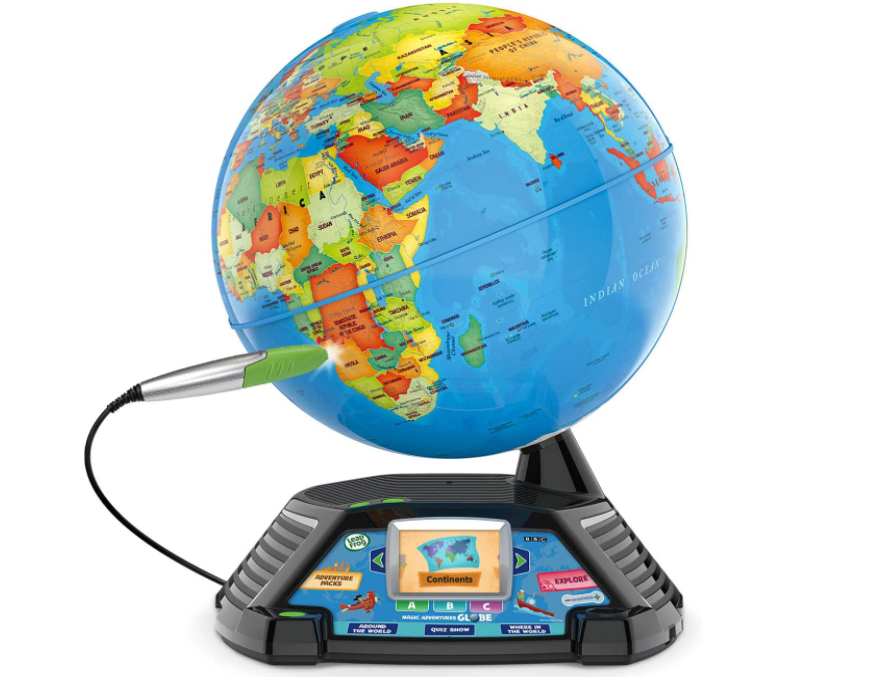 By 5-years, children are beginning to wonder about the world around them, and it is wise to latch on to this with educational toys. I love the LeapFrog Magic Adventures Globe, which allows kids to look at different countries, cultures, animals, and habitats using the comfortable stylus. Additionally, there are interactive games to play, videos to watch, and facts to learn.
My World Interactive Map is an award-winning Geography-aid that helps children learn about countries, cities, landmarks, and more. There are over a thousand facts to discover, and the colorful map can be hung on a wall or studied on the floor. This is a great toy for helping to build memory and concentration skills and to create a greater understanding of diversity.
Math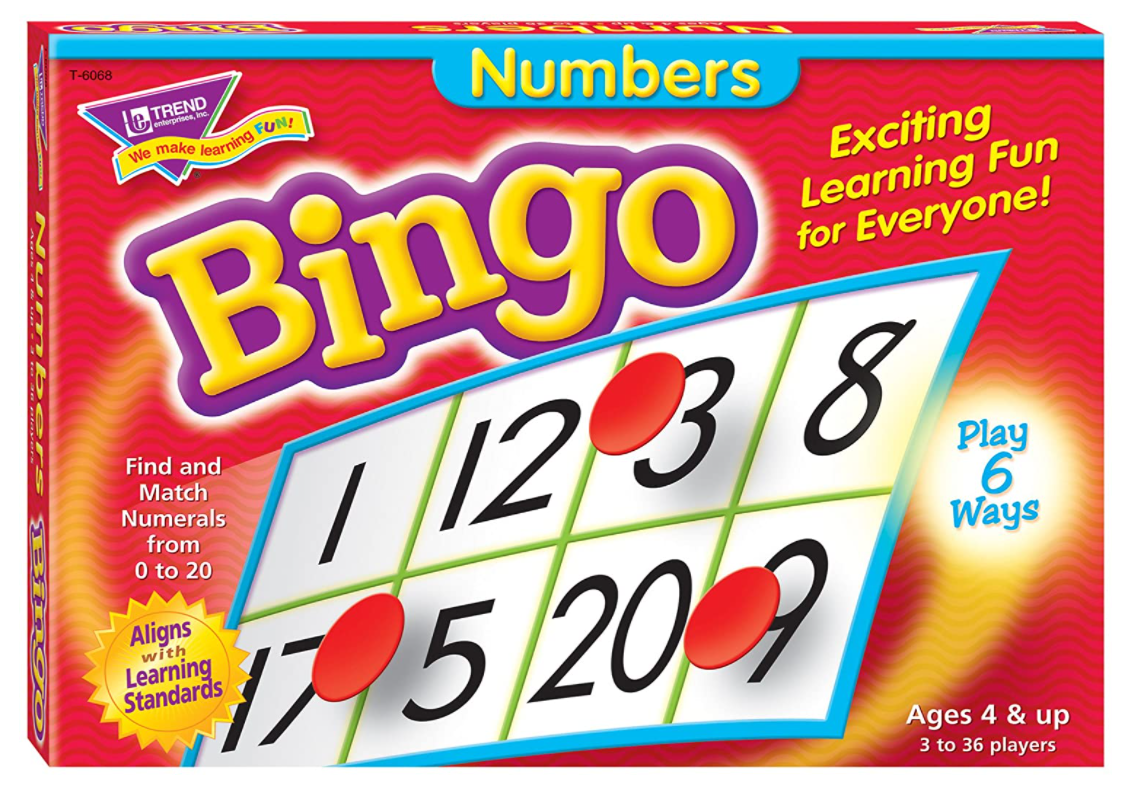 If your child is only starting to recognize numbers, then even basic math is not going to be a fun toy for them. But, one thing they will certainly enjoy is Bingo! Encourage number recognition by adding a competitive element to the fun; the first one to get a line or full house could win a prize (candy is a great incentive!).
Numberblocks MathLink Cubes are a great toy for a 5-year old if they're a fan of the show. They can play along with the program by building replicas of their own. The cubes are simple to assemble and highly durable. However, keep a watchful eye on the transparent ones as these can easily get misplaced!
You could even be really old-school and look at a vintage Math toy like a wooden abacus. Although it doesn't have the 'wow' factor, it is a fun way to learn simple adding and subtracting and may be useful for future Math homework.
Science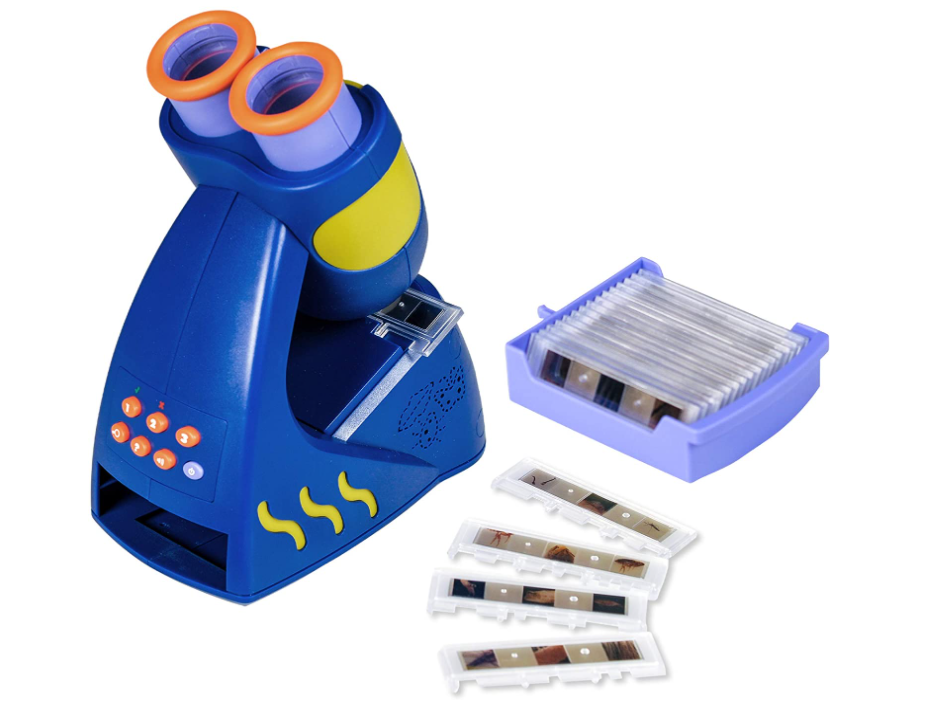 I love this Educational Insights GeoSafari Jr. Talking Kids Microscope, which not only makes a great toy but can also awaken a child to the many wonders of the world – in a really cool way. The microscope comes with twenty slides that have sixty high-resolution photographs on them to be inspected – each photo comes with audio facts for kids to listen to.
The MaxUSee Kids Telescope is a super-fun way to engage a child into the world of astronomy at a tender age. I was surprised at how well this telescope works, as it certainly falls within the toy category; the focus and images are very impressive.
Although recommended for ages six and over, the Creativity for Kids Magical Mixing DIY Sensory Science Kit is perfect for a 5-year old with adult supervision. There are 11 educational hands-on science experiments to complete as a great taster into biology and chemistry.
Building Bonds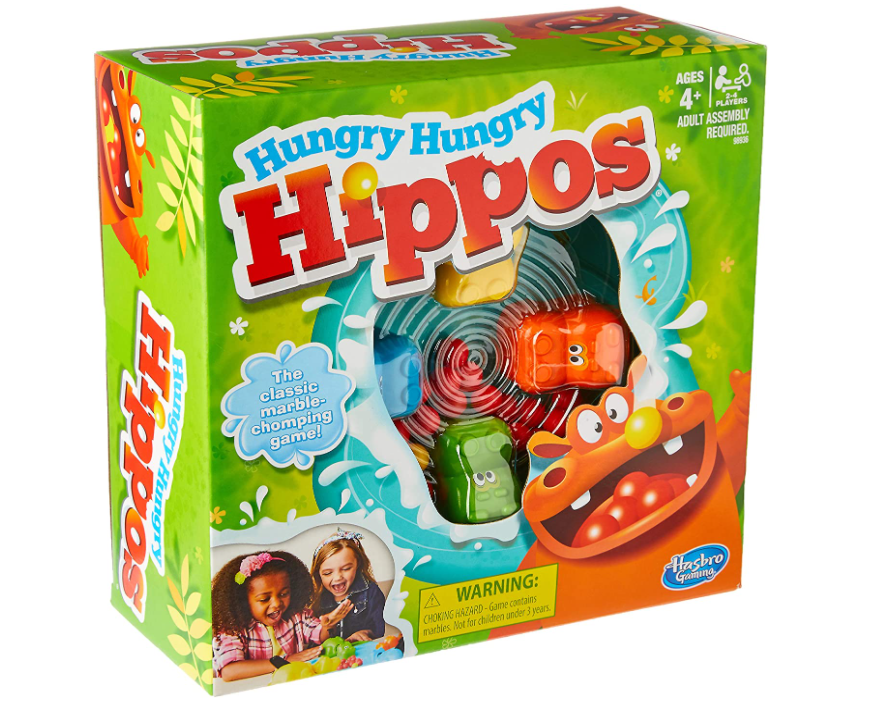 Any toy or game where you can get down on the floor or sit around the table with your young person will help to build or strengthen a bond. I would always go for fun as the main priority, as if you get this spot-on, everything else will naturally follow.
Easy-to-learn and fast-paced games like Hungry Hippos are perfect for creating laughter, opening communication, and enabling a relaxing, fun experience with your child that is sure to leave lasting memories.
The classic Kerplunk is one to consider, especially for the 5-year old who needs to learn patience! Other educational values to this game are the development of logical thinking and forward planning.
Social Skills 
Most toys will open the door to learning social skills, but this is especially so for turn-taking games or toys that can be central to a group game. Social skills are a vital attribute for children and adults alike, but in a tech-centric world, it is increasingly challenging for children who grow up glued to screens to know how to socialize with peers and adults properly.
Play is one of the greatest educational tools for the crafting of social skills.
Best Toys for 5 Year Olds
Here's a breakdown of the best toy categories, and toy recommendations, to help with this part of brain development.
Board Games
Most board games are for more than one player, which urges social interaction. They're also good for teaching the importance of teamwork, turn-taking, patience, fair play, and how to handle losses – crucial aspects of social interactions.
Here are my chosen 4 best board games for 5-year olds:
#1 Funny Bunny is a laugh-a-minute game that encourages good-old American family fun. Funny Bunny takes moments to learn, and the gameplay is under 20-minutes.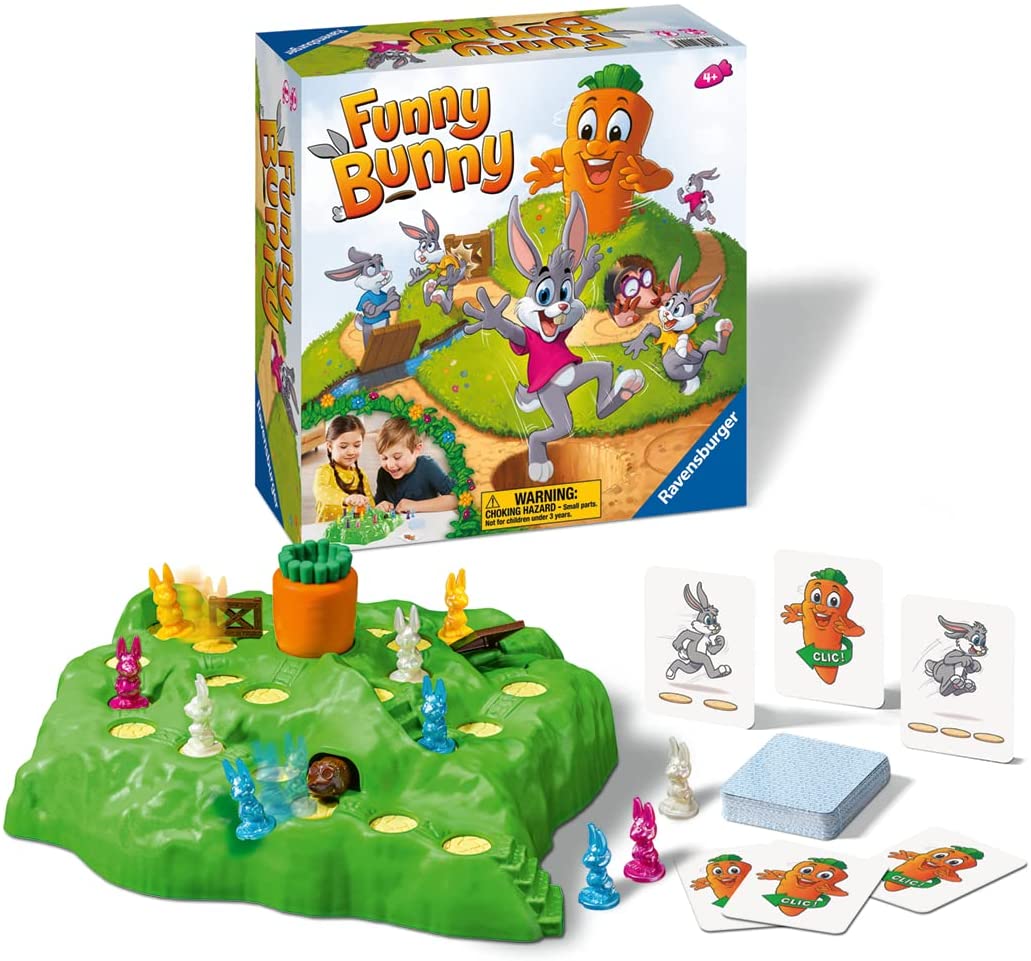 #2 Outfoxed is a very basic who-done-it board game with excellent visuals. It is straightforward to learn and suitable for 2-4 players aged five and over.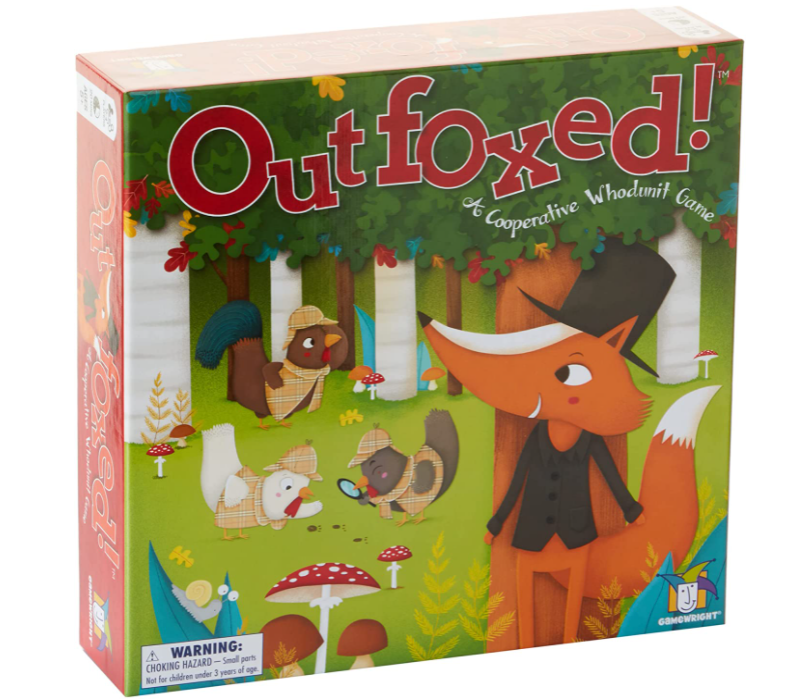 #3 Monopoly Junior is much more condensed than the original version, although the general consensus is the same. The board is much smaller, reducing game time, and easier to play with more basic counting than the original. Gameplay is completed in under 30-minutes.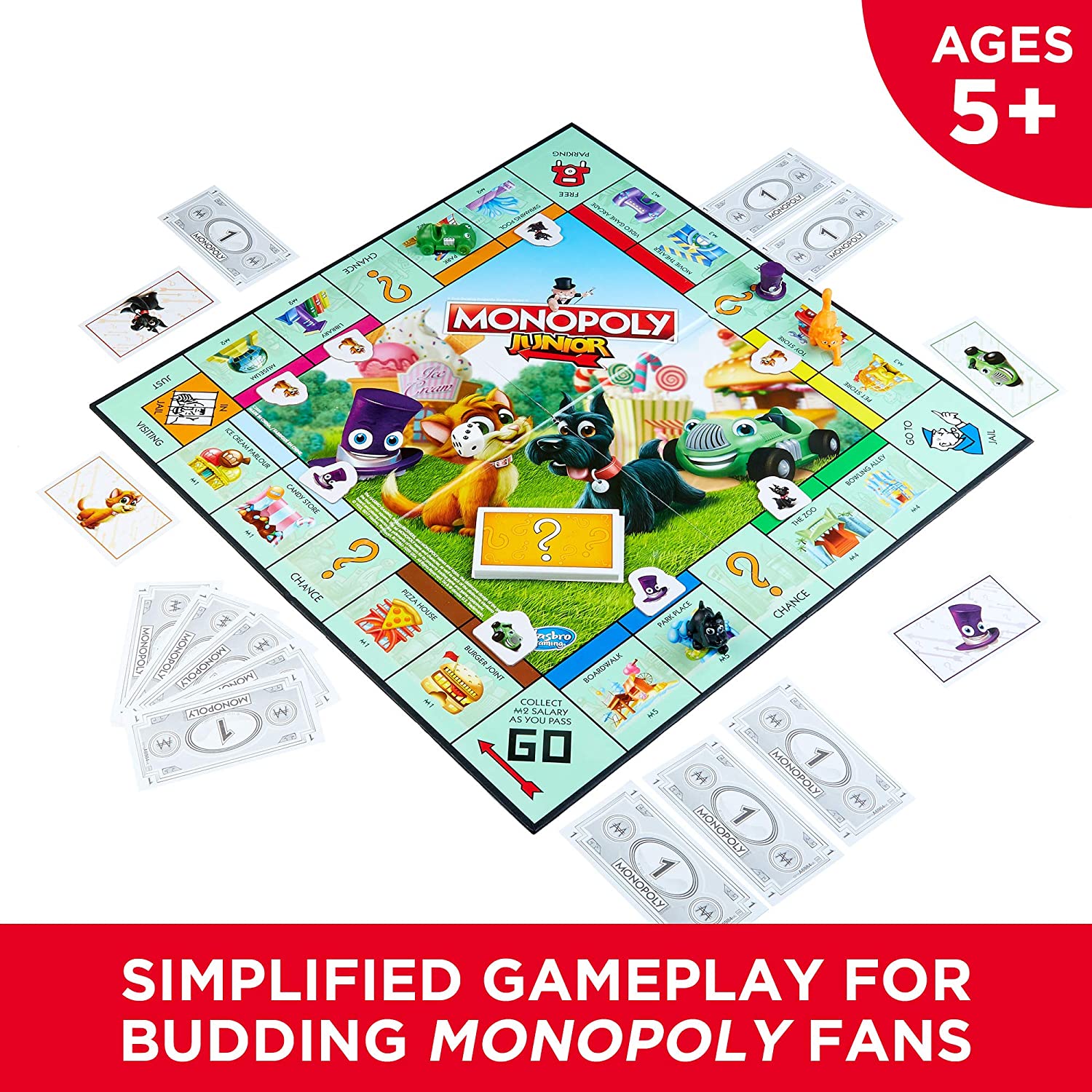 #4 Chutes and Ladders – a classic game that teaches one how to handle a sudden, unfair loss more than any other! Sometimes life just knocks you down, but if you continue to try, you can still be a winner!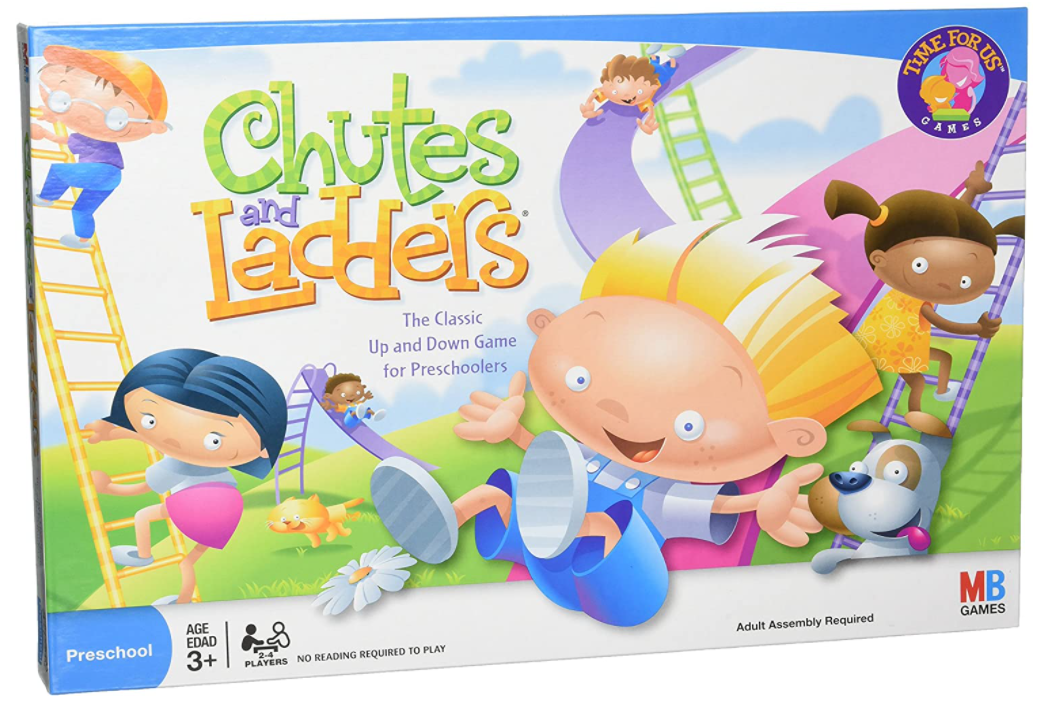 Playing Pretend Toys
Playing pretend, or imaginative play, often comes naturally to young children, and all you need are props. But for some, especially those on the Autistic Spectrum, playing pretend toys will need a lot of coaching for the objective of creativity, thinking out of the box, and creativity to develop.
Imaginative play toys are a must-have in any 5-year olds home; here are my favorite ones out there today:
#1 Deluxe 296 Piece Construction Toy Set is expensive but an excellent investment due to the incredible amount of designs your child can create. Build a fort for battle, a castle for a King or Queen, a ship for pirates, or a den to chill out in.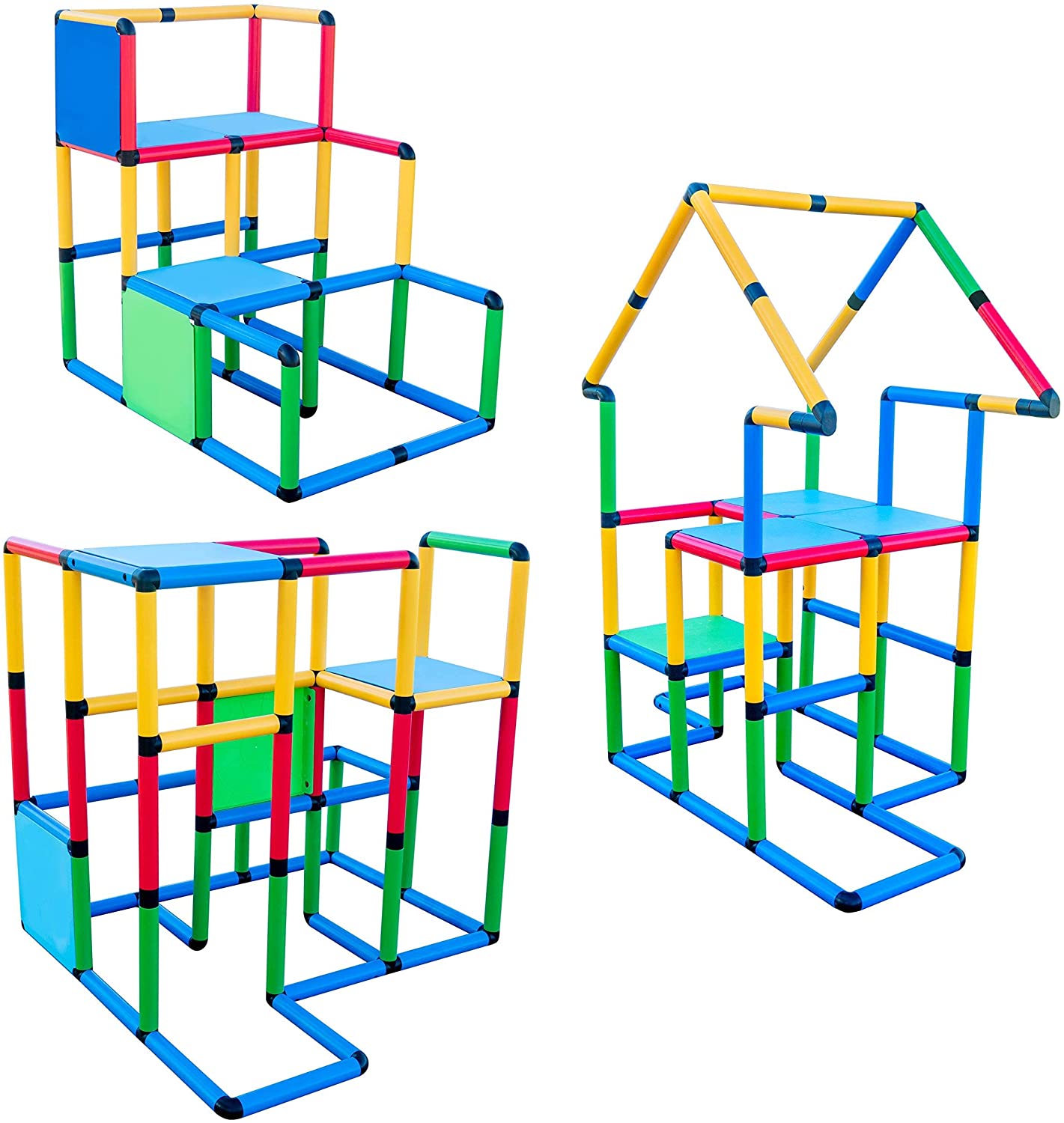 #2 Step2 Best Chefs Kitchen Playset is perfect for engaging social play and comes with 25 accessories to encourage imaginative play. There are lights, sounds, and great attention to detail. I found the appliances to look very realistic and the price point to be incredibly fair.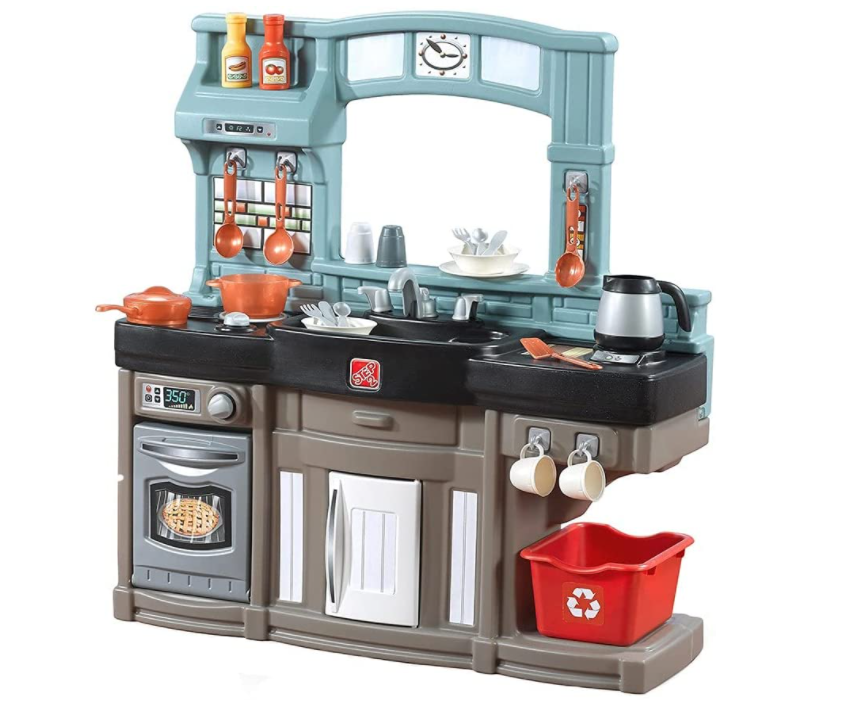 #3 Black+Decker Kids Power Tools Workshop features 75 tools and accessories with lights, sounds, and realistic action. A budding engineer, construction worker, or carpenter can learn a whole host of valuable lessons such as safety awareness, motor skills, and the importance of repair and restoration.
Building Blocks
As well as the improvement of motor skills and nurturing of imaginative play, building blocks are also a great way to expand on social skills. Blocks can help to encourage sharing and to be able to verbalize what they intend to build – or have built. There are many purchasing options, but the best things to look for are:
Durability
Storage 
Stability
Extension packs 
For me, the MegaBloks meet all the toy criteria here and are great value for money, too.
Lego Classic sets are the leading choice and, of course, also meet all of the criteria. My issue with this brand is the price; it seems unnecessarily high to me. The pieces are also much smaller than those from MegaBloks, which can lead to more mess and losses.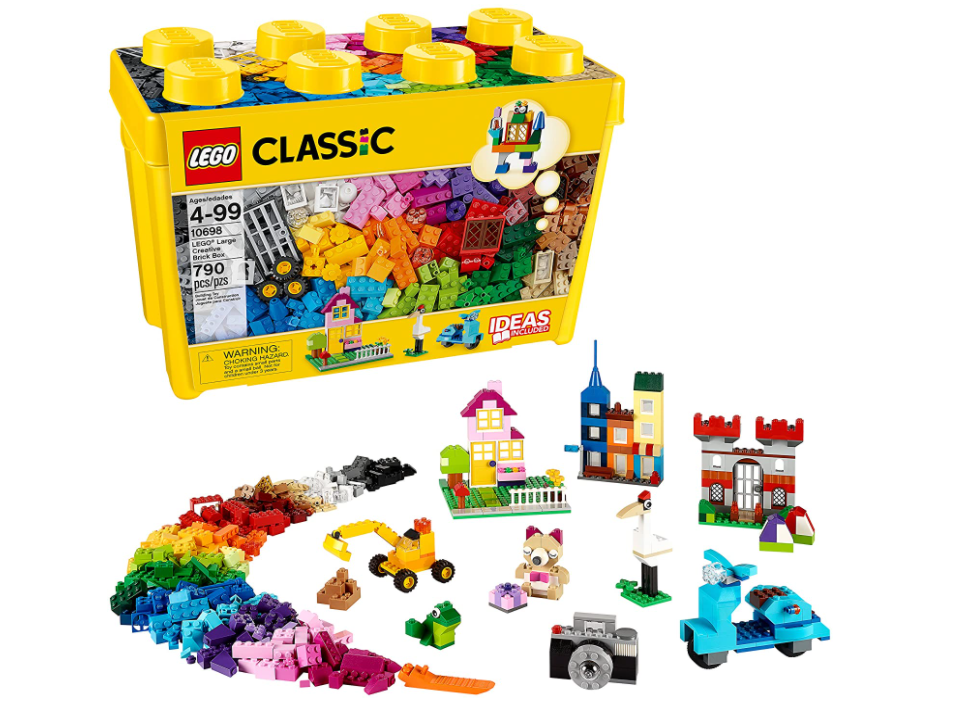 Additionally, if you've ever stood on a piece of Lego barefooted, you'll appreciate my reluctance to recommend them whole-heartily! The significant advantage to Lego is the expansion packs, which cover a multitude of themes from Disney and superheroes to fantasy and movies. However, while durable and built to last, none of these sets are budget-friendly – in my opinion.
Sporting Toys
Sporting toys are, of course, necessary for a child's physical health but so too are they for their emotional wellbeing. A simple cricket set (such as this cricket set by Gunn and Moore) will mean your child will seek the interaction of others, enabling fun socialization and teaching the value of how to be a good sport, sharing, and teamwork.
Here's a roundup of my best sporting toys for 5-year olds:
#1 Toyvelt Kids Golf Club Set – a plastic value set complete with caddy and everything your young person needs to begin the venture of golfing.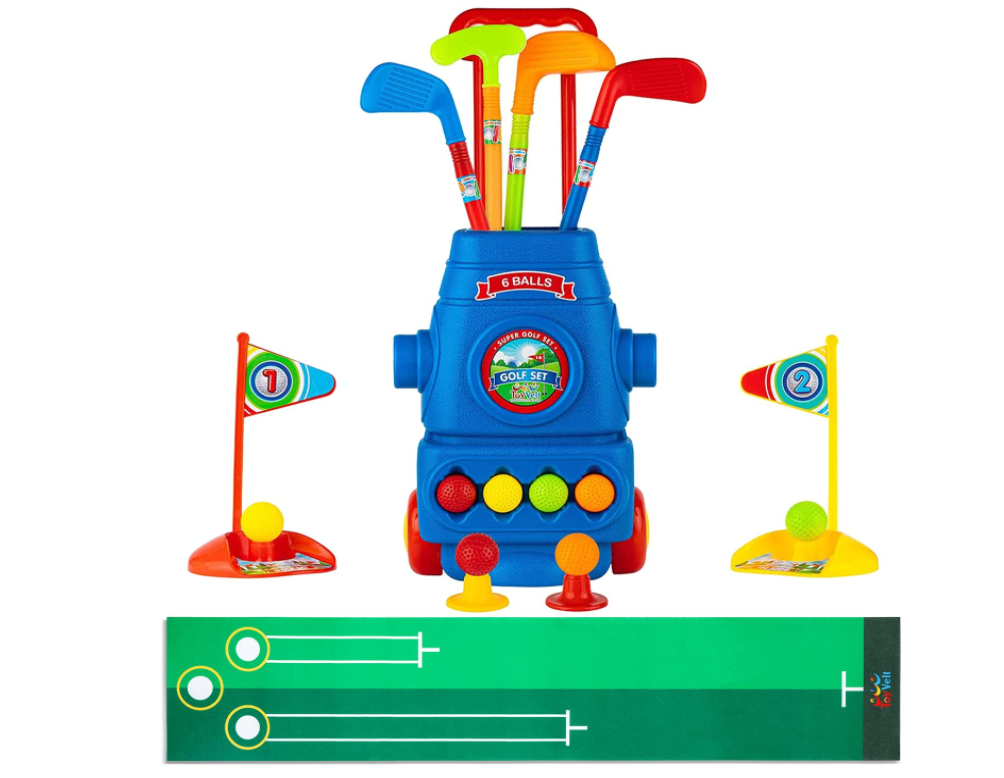 #2 Whoobli Punching Bag for Kids. It may be surprising to learn that boxing has many health benefits for kids, including confidence-building, humility, and patience, channeling aggression, burning energy, and helping to establish a healthy lifestyle.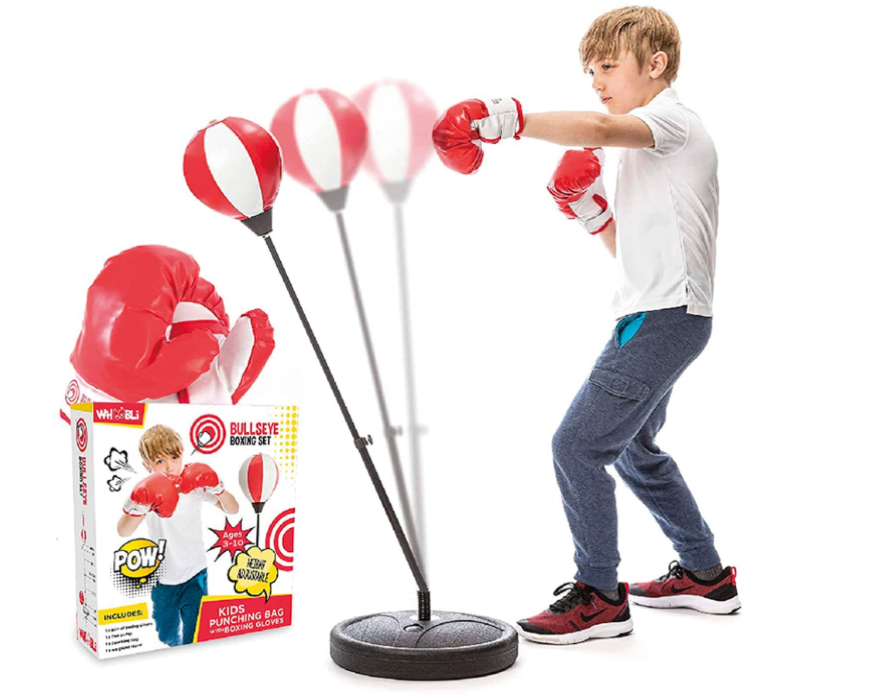 #3 The Toyvelt Bow and Arrow Set is completely safe durable and teaches fine motor skills, accuracy skills, hand-eye coordination, and collaboration skills!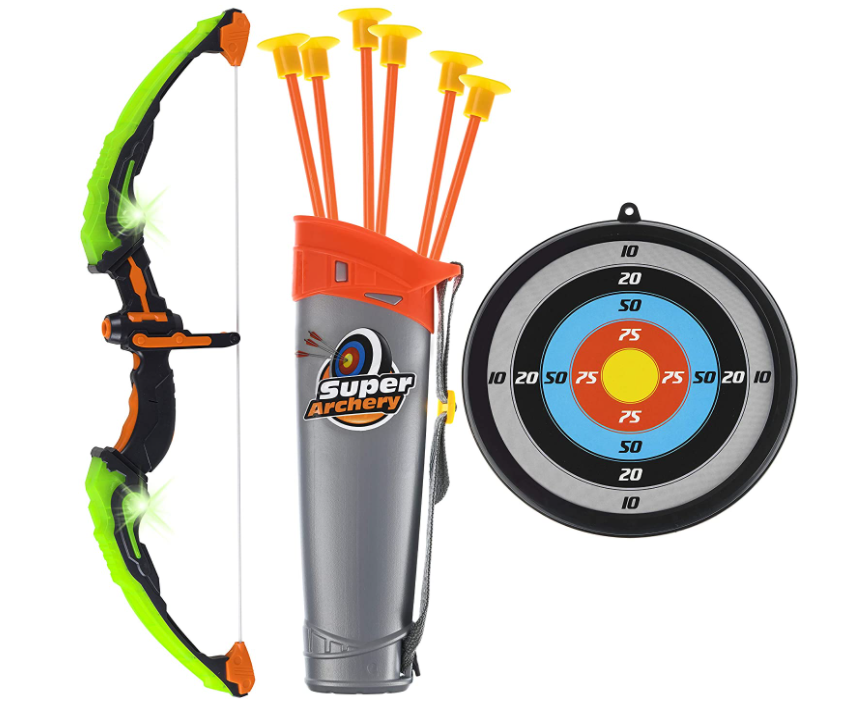 Frequently Asked Questions 
Question: What are the Key Lessons a Child of This Age Learns Through Play?
Answer: The most important lessons a child can learn through play are academic foundations, emotional wellbeing, speech, and language, recognizing themselves, confidence building, and improved physical health.
Question: How Important are Toys?
Answer: Toys fulfill one of the very basic needs of a young child – stimulation. A child who doesn't have this in early life will suffer developmental delays. So, toys are very much essential.
Question: How do You Ensure You Choose The Right Toy for Your Child?
Answer: Simply asking what a child wants will give you an insight into their likes, dislikes, and developmental age (which isn't always on a par with their biological age, and this is important to consider). There are so many different types of toys out there that what one 5-year old wants, another may not, so gaining their individual thoughts is a sure way to get it right.
If your 5-year old wants toys that you deem to be too young for them, you could look for ways to incorporate some of the values discussed in this article (for example, imaginative play).
Question: Are There Any Disadvantages to Toys?
Answer: It may seem strange, but toys do have their disadvantages. Firstly, they're often expensive and can be difficult to replace if breakages occur. Secondly, some children can form really strong attachments to their toys, leading to issues with sharing or leaving that toy to move on to a necessary task such as eating dinner or going to bed.
Routine and structure are vital, with scheduled playtimes being a great benefit. Teaching how to play with toys appropriately, such as not to throw and always tidy toys away, can help reduce the risks of breakages.
No child likes to tidy up, but it should become second nature if you begin this early on. You could make tidying up fun by doing it to music or competitive by using a timer. By implementing a rule such as 'one toy out, one toy away,' you should eliminate the danger of your home resembling a trashed toy store!
Final Thoughts on Finding the Best Toys for 5-year Olds 
Toys are vital for this age group and a great gateway into many different educational avenues they will need to explore to become a well-rounded adult. Toys can be the perfect foundation for social interaction and social skills to academic studies and a love of learning.
Ensure that any toy you buy for a 5-year old has a fun aspect to it, and where lessons are to be learned, the more hidden, the better! Few 5-year olds are the same, and their likes and dislikes can be worlds apart, as can their cognitive abilities, so remember to treat the recipient as an individual.
By asking the child, or the child's caregivers, what their interests are, you can tailor your toy buying to include this along with your own agenda.
Continue reading:
How to Find the Best Toys for 3-Year-Olds
How to Find the Best Toys for 12 Year Olds