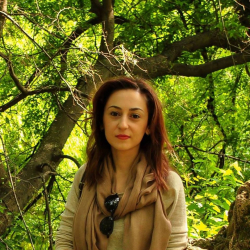 Latest posts by Alexandra Gavrilescu
(see all)
Finding the right toys for your 7-year-old child isn't as simple as you may think. However, toys represent an essential part of the life of every child.
They translate into hours of fun and education. Some toys play two purposes: entertainment and improving specific skills such as creativity, motor skills, imagination, analytical thinking, and more.
It's a bit tricky to find the proper toys for your 7-year-olds since they're kind of in the middle of their development.
Of course, they're still kids, but they're about to become preteens so, you should expect some mood swings here and there. However, there are plenty of toys out there that your child will love, regardless of their preferences and development stage.
With the right toys that are based on your kids' interests, it's very easy to make them smile and be happy. It's always best to opt for toys that are easy to play with, simple to use, fun, entertaining, engaging, and suitable for the lifestyle of the entire family.
My Bottom Line Up Front!
Unfortunately, many kids are involved in toy-related injuries each year. Therefore, parents should keep the following things in mind when buying new toys for their 7-year-old children:
Choosing toys that are made of safe and non-toxic or non-flammable fabrics. If the materials are flammable that should be written on the product's label; make sure to avoid those particular toys and focus on flame-retardant alternatives;
All stuffed toys must be washable (even machine-washable, for your convenience);
Painted toys must be decorated with lead-free paint;
Only purchase non-toxic art materials;
There's an organization that evaluates and tests all toys and their materials. So, make sure the package mentions this code: ASTM D-4236. This is an important aspect, especially for both paints and coloring crayons. 
Long story short, you should aim to offer your children toys that suit their areas of interest, hobbies, and passions.
Opt for something that will help your child accomplish a new milestone regarding their development phase. That can be related to strategic thinking, social abilities, and math skills.
How to Find the Best Toys for 7-Year-Olds – Main Things to Consider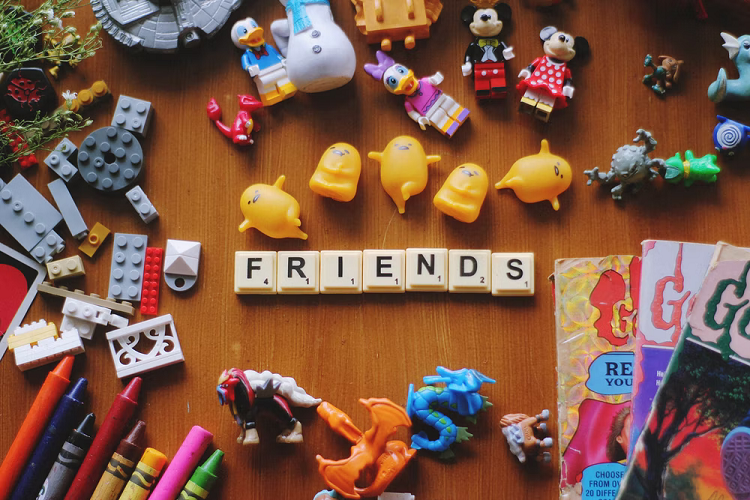 Here are the most important things you should consider when buying a toy for your 7-year-old child.
a. Personal Interests
Let's face it! By now, your 7-year-old has already found out about social media, the latest trends in virtual games, and other digital entertaining sources.
So, it's hard to come up with a simple toy that won't raise their interest. Therefore, you should focus on offering your kids something more of a challenge, a more complex toy that targets their critical thinking and strategical skills.
Some video games can be good if you clearly establish a limited daily timeframe. Otherwise, the child might become addicted to those games.
This age is a transition phase that makes your children become more mature and pickier regarding their favorite toys. What I mean is toys that focus on imaginative play are no longer appealing to them.
If I were you, I would purchase something that lasts longer, even if the toy is suitable for kids slightly older than your child.
This is how I avoid buying redundant or outdated toys for my two nieces by offering them products, including toys and clothes suitable for kids one year older than them.
b. Development Stages and Milestones
This development stage is complicated and comes with numerous behavioral changes. So, you'll have to adjust to those if you want a smooth ride alongside your little one.
Until the age of five years old, kids are easier to deal with due to their development phases which are clearly separated and well-mapped. Everything gets more chaotic and clustered after that age, particularly between seven and ten years old.
Both these kids' academic environment and social cluster are evolving and growing. Each kid has their own pace, but that pace is highly different and varies a lot compared to the previous growth stage, which was a lot more stable.
All you have to do is observe, be there for your child, and support this growth period. There are three primary skills that need attention during this stage:
Strategic thinking – you can boost this skill by giving your children more complex board games that challenge them;
Analytical skills – these abilities, including math skills, are boosted through games that involve basic math such as addition and subtraction;
Social abilities – it's a sad period for some parents seeing their kids around this age since they would rather spend time with their peers, school colleagues, and friends than with mom and dad, but that's normal. During this time, children should also learn proper teamwork skills. So, a good idea for a gift would be a toy or a mission-based game that involves more than one single player.
c. Fun and Entertainment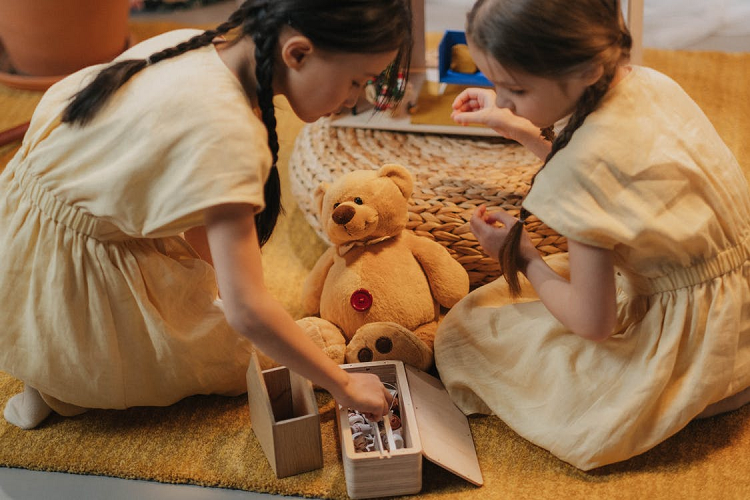 Now that I've covered the more serious aspects of your 7-year-old development phase, it's time to talk about fun stuff.
After all, I'm talking about toys here, so we shouldn't take things too seriously. Toys, by definition, should be fun and entertaining to play with. So, before purchasing anything new, just look at what your kid is really into these days. Do they love doing puzzles?
What's their favorite school subject? Are they more practical or more creative and artistic beings? Certain books could also pass as toys as long as they're fun to read or interactive.
Toy Safety Tips
Fortunately, by this age, dangers and risks such as choking hazards are gone. But, there are still a few potential risks left so, you should be careful when purchasing new toys for your 7-year-old.
Make sure those toys are safe and made with non-toxic paints and materials. Be careful when buying toy guns for your son and check if the plastic gun is brightly colored. If the barrel is painted in bright colors, the toy will never be mistaken for an actual weapon.
If you have younger kids as well, teach your 7-year-old to keep his or her toys somewhere, that's out of reach so that the smaller children cannot have access to them.
Additional Tips
Make sure to verify your kid's toys once in a while to check for any loose, small, or broken parts, including peeled paint or chopped wood. All those toys that feature signs of wear and tear should be fixed, thrown away, or replaced;
Give back all the recalls whenever a company announces a toy recall;
By this age, your child has most likely stopped putting toys in their mouth, but it's always safe and wise to tell them that and suggest them to play with the toys nicely;
If you're about to offer a tricycle, bike, scooter, rollerblades, skates, and any other sports-related items and toys, you should always purchase the necessary safety accessories such as helmets and safety pads;
Teach your kids to put their toys back in their container or place when they're done playing with those items. That way, you lower the risk of tripping and falling;
Toys with battery chargers should be handled by parents when it comes to changing those batteries;
Report any toy-related injuries and unsafe toys immediately. 
The Best Toys for 7-Year-Olds – My 6 Top Choices
I admit that I felt a bit overwhelmed by how many toys there are out there. It's hard to choose one or a couple of them for your kid; I get it. That's why it is crucial to ask them their desires and needs while also finding out their hobbies and interests.
I've chosen the listed the following products based on their popularity. All these toys are complex, engaging, fun, and a fantastic way to spend time as a kid.
The Best Toys for a 7-Year-Old Girl
The following toys are presented in random order. The same goes for the best toys for boys. 
a. Crayola Tracing Pad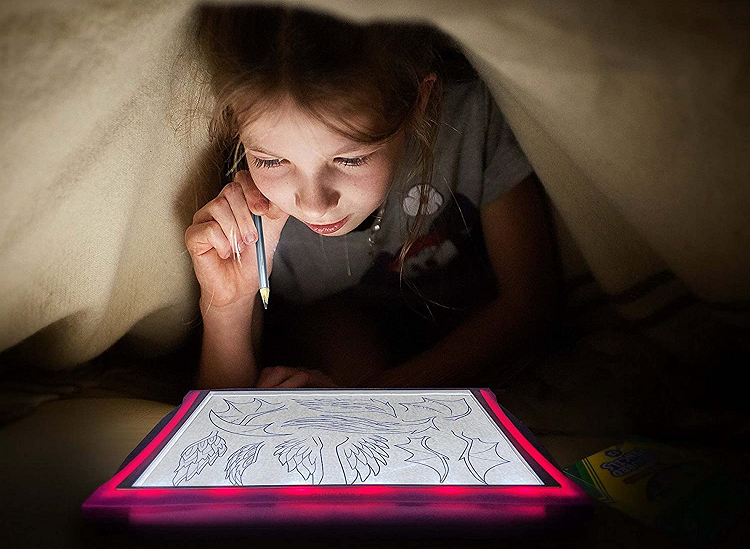 Forget about age-appropriate toys. I want to play with this Crayola toy, and I want it now! Boy, do I wish to have had this when I was a child. I imagine spending hours creating so many wonderful shapes and figures. As a little girl, I used to love to draw. I remember trying to recreate Barbie dolls on paper.
Crayola has found the perfect way to mix art with storage with this light-up coloring pad. The set comes with ten tracing sheets, one graphite pencil, a tracing pad, blank sheets, colored pencils, and more.
Pros
You can choose from various color options: pink, blue, etc. My favorite is the teal pad, teal being one of my favorite colors alongside green, blue, and turquoise;
The set comes with everything you need already included;
It's a portable toy so you can take it with you when you're on family trips;
I love the feature that makes the drawings glow in the dark;
The pad can store up to 100 images;
It's pretty affordable.
Cons
You'll need to buy the batteries separately;
The pad's light doesn't last too long.
b. Grow 'N Glow Terrarium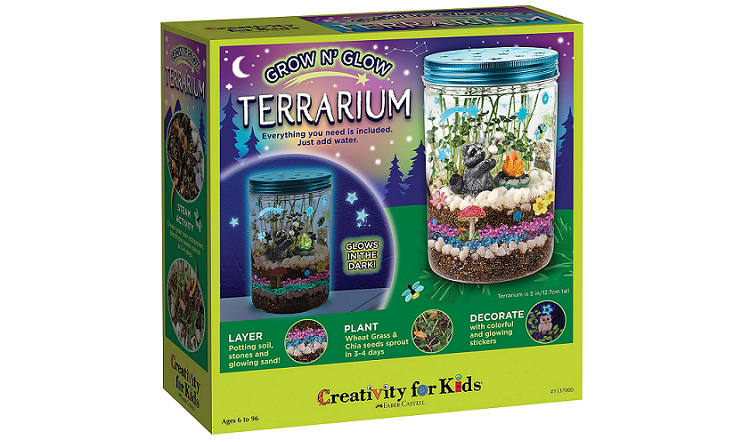 This Grow, and Glow Terrarium is marketed by Creativity for Kids and is a beautiful jar full of live plants. It's just like your little girl would grow her own tiny garden with glowing lights on top.
The kit comes with all the necessary instructions to create the terrarium, as well as numerous useful accessories like wheatgrass seeds, organic chia seeds, a jar with a lid, stones, sand, and potting soil.
Pros
This toy comes with so many beautiful features and accessories, such as the cute stickers; some of these stickers glow when it's dark;
It teaches your child the proper way to take care of live plants, grow her own garden, and the life cycle of plants;
The terrarium is affordable, and its compact size makes it the ideal decoration for your girl's room where she can put it near the window for the plants to receive enough sunlight;
The jar is reusable if your child wants to plant other seeds later on.
Cons
The downside is, in my opinion, to see your little girl disappointed and sad if her plants don't grow as expected;
Your child or yourself will have to regularly trim those plants because they can grow pretty tall.
c. The Princess in Black Book Set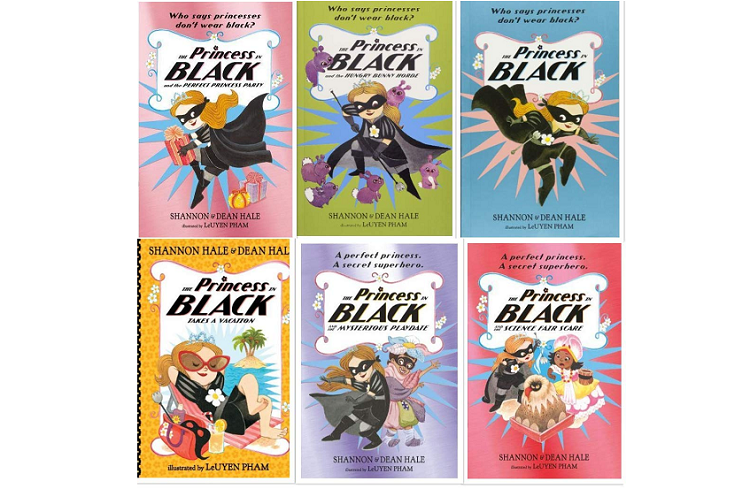 I loved to read books when I was in school. I still love books, but the ones I read now are much darker since I'm into thrillers.
Back then, though, I used to read exciting and captivating stories, and, once in a while, I encountered sad books that didn't have happy endings. They made me cry, but I still love reading them.
The Princess in Black is the name of a collection that contains a series of books. The original set included four books, but the upgraded alternative consists of six pieces. All the stories are a mix of fun, humor, adventure, and action that your daughter will love.
Your 7-year-old needs to expand her vocabulary and improve her reading abilities, and what other more appropriate book than the one featuring a princess with a hero cape.
Pros
The set comes with no less than six excellent books;
The main character is both a princess and a superhero. That's very empowering for little girls;
All the illustrations are simply adorable;
The plots are ideal for new readers since they're engaging and easy to follow.
Cons
All the books come in paperback format;
The last two books of the series are smaller than the four first ones.
The Best Toys for a 7-Year-Old-Boy
a. Wonder Workshop Dash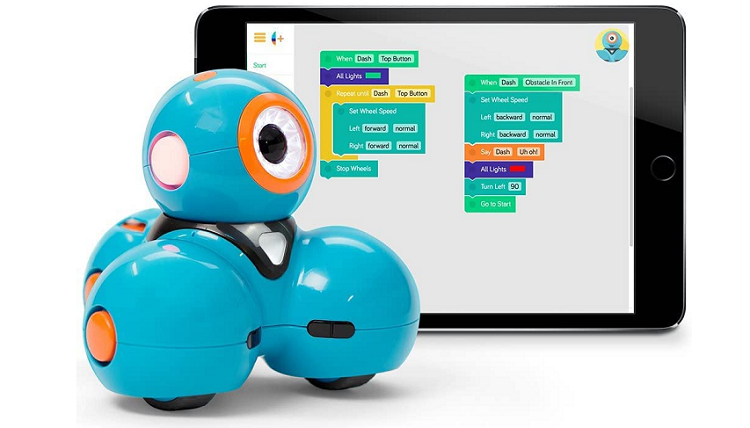 The Wonder Workshop Dash is suitable for kids who're at least six years old. I love how fun and educational this toy is, as well as interactive. I bet your child will be thrilled to have it and consider it a very cool toy. Put simply, this toy is a small robot that teaches children basic coding skills while providing plenty of fun at the same time.
Pros
Your child will learn robotics and coding in a fun way;
The battery life is impressive.
Cons
It's pretty expensive;
The tech support needs some improvement.
b. LEGO Super Mario Adventures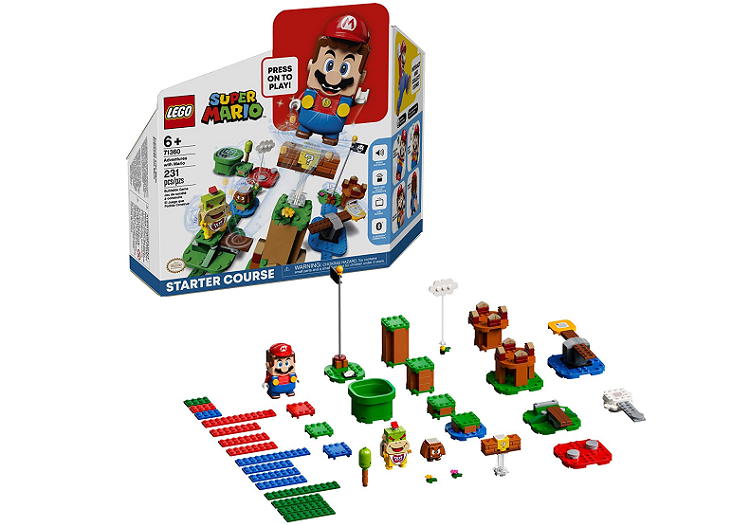 All kids love LEGO sets. They're famous all over the globe, and they have a wide range of wonderful themes. This Super Mario LEGO set contains no less than 231 pieces.
The toy combines two of the most iconic and classic brands ever made: Super Mario and LEGO, both of which are dearly loved by numerous kids around the globe.
This set is amazing due to its LCD screens and color sensors that react whenever your child moves around those pieces. Moreover, it's a customizable toy. In other words, your kid can create from very simple courses to more challenging variations.
Pros
Your children will be able to build their own customized Mario course;
This set can be easily combined with other LEGO sets that have the same theme;
I love how this toy makes iconic sounds from the Super Mario game and plays the game's music.
Cons
There are many small parts so, if you have younger kids, those might be considered a risk;
I'm not too fond of the lack of guidelines or instructions written on a piece of paper or directly on the box.
c. Nintendo Switch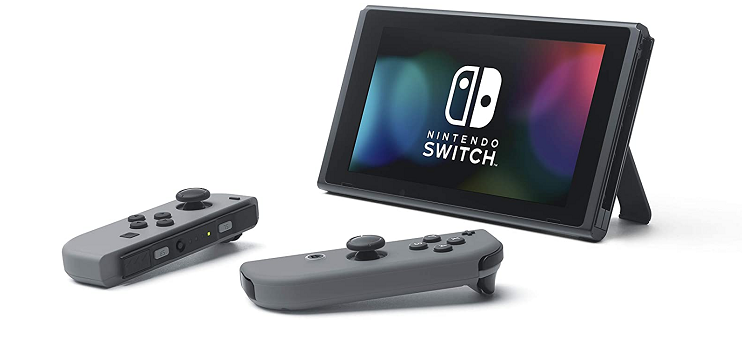 Let's face it! All 7-year-old boys are very much into online or video games. Therefore, Nintendo Switch represents the ultimate gift you could offer your kid. It's pretty expensive but enables hours of play and fun for your son and his friends.
Pair this toy with Mario kid-friendly video games, and I assure you that your little one will become madly in love with it.
Pros
Your children can play with it in three available styles: handheld, TV, and tabletop;
This console supports all the games made under the Nintendo Switch brand;
There are two different color choices to opt from: neon (which is my favorite) and grey;
You can connect a maximum of eight consoles at the same time.
Cons
It's a pricey toy;
The features of the membership change across different games.
The Skills a 7-Year-Old Child Should Have
By this age, your children should have basic math skills. They are most likely able to do substractions, additions, and perhaps even simple multiplications.
Most 7-year-old kids also know how to read. Besides their academic skills, children who're seven years old begin to master other abilities as well. Parents usually teach life skills through experience, advice, recommendations, and examples.
So, you should teach your 7-year-old child how to be courageous and kind, how to be generous and share with other kids, the proper way to navigate on the Internet to stay safe, how to face bullies at school, the way to face failure and learn how to lose without feeling like the world is ending.
Other important values that need to be taught are honesty and respect for all other people and cultures.
Finally, practical skills are also essential in numerous cases. Therefore, many parents teach their little ones to bake, cook, do gardening chores, etc.
Through the toys you buy for them, you can encourage those skills because learning to cook and knowing how to safely ride a bike are as crucial as doing math and reading.
How to Find the Best Toys for 7-Year-Olds – FAQs
Question: What's the Proper Number of Toys that a 7-Year-Old Child Should Have?
Answer: There's no limit when it comes to the number of toys a kid can have. But that doesn't mean they should have too many toys.
A couple of good quality and exciting toys should suffice. Obviously, you want the best for your little one and, if you can afford it, you'll give him better and more toys than you ever had. That's a natural instinct.
While your child might ask for more and more toys, even though he never seems to play with some of the items he already has at home, you should establish a limit since fewer toys lead to more focused playtime, more extended play periods, and more creative play.
Otherwise, you might be confronted by your child's endless wish list.
Question: Will Toys Influence Your Child's Growth and Development?
Answer: Yes, they will. Moreover, as long as you purchase the right kinds of toys appropriate for your child's age, those items will teach or boost numerous essential skills that your child may or may not have yet.
Through educational play, children can improve many abilities, including their imagination, creativity, problem-solving skills, motor skills, and many others. The secret lies in how the kids play with their toys and less in the toys themselves.
The play fosters many of these excellent and necessary skills. So, your child's toy collection won't make a more significant difference if it's more expensive or contains an overwhelming number of items.
Question: How Should You Choose Toys That Will Make Your 7-Year-Old Happy?
Answer: In purchasing new toys for your 7-year-old kid, you should first find out their opinion on the matter. What do they wish for? Perhaps it's something they've seen on TV, in commercials, or at other kids, during playdates.
Their opinion should be important to you, and you should always show them that you value their needs and personality. Believe me, that's crucial for a kid's self-trust. Unfortunately, I'm speaking from experience when I say you should take your child seriously.
However, the final buying decision is always yours because you're the adult that provides for the family. Nevertheless, surprise your children and make them happy by choosing a toy that not only is age-appropriate but also means something to them.
Finding the Best Toys for 7-Year-Olds – Conclusion
There you have it! Always buy new toys for your 7-year-olds with them in mind: thinking about their interests, preferences, needs, development stage, and hobbies. You might consider a specific toy appealing for you, but that same product might not represent the same in your child's perception.
Check out more toy-related guides:
How to Find the Best Toys for 9-Year-Olds