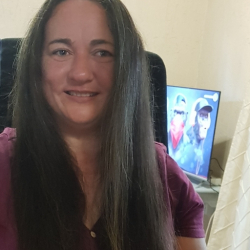 Latest posts by Caroline Lambert
(see all)
Did you know you could teach a child particular skills by encouraging desired activities? This Best Toys by Activity Guide is about unfolding the answers to which toys fit best into which activities so that you can promote your child's development, happiness, and even intelligence.
I encourage my children to do more than play with their toys, which can be limited to specific techniques if they don't open their imaginations to something greater. I always tell my kids to allow their dreams to take the driver's wheel. Never stop thinking of new things!
Just because a Rubik's Cube is a puzzle, once solved, no one bothers again, doesn't mean it can't also be a step in an obstacle course or even the disco table in your daughter's dollhouse. Every toy has limitless possibilities. Well, if you get the right toys, or what I know as open-ended toys.
I'll explain the magic of open-ended toys soon enough, but let's dive into the reasons, types, and top picks for each toy by activity.
Activities Versus Toys
Toys are magical items kids can bring to life with their imaginations, but they differ from activities. A toy is merely an object of entertainment, friend, or a source of giggles, but activity is the physical and mental act of doing something with the toy.
Playtime is how children learn everything about the world, from new skills to how things work. Everything's a game to kids, and rightfully so when they have so much to learn. Activity play is how you help kids turn their entertaining toys into something actionable and learnable.
Everyone knows about outdoor and indoor activities, but they're merely an umbrella for the myriad of activities under them. There are 14 different types of activities where you can use toys to encourage valuable playtime in actionable scenarios.
Each activity style helps children develop different skills, including agility, emotional resilience, social, and cognitive skills. Toys are fantastic, and they bring so much joy to children, but they can also be part of an actionable approach to childhood development.
14 Types of Activities
Outdoor and indoor activities are classic, and every child loves a bit of both. Family activities are also commonly encouraged, especially to create beautiful bonding moments. I'll show you the 14 different types of activities, including five toy examples to use under each one.
The examples will be toys currently loved on Amazon, highly rated, and open-ended. A quick understanding of open-ended toys is that a child has more than one way to play with them. A toy limited to one function teaches them nothing and wastes money.
When I say loved on Amazon, I expect to see more than 500 fans before recommending an example under my activity categories. Customer feedback is the most valuable asset online, and I always consider it before buying a new toy for my kids.
1. Arts & Crafts/Creative
Creative activities include designing fashion, doing make-up, drawing, coloring, painting, singing, dancing, molding clay, building blocks, making jewelry, and solving simple Perplexus Puzzles. Some open-ended toys for creative or arts & crafts activities include:
2. Communication/Reading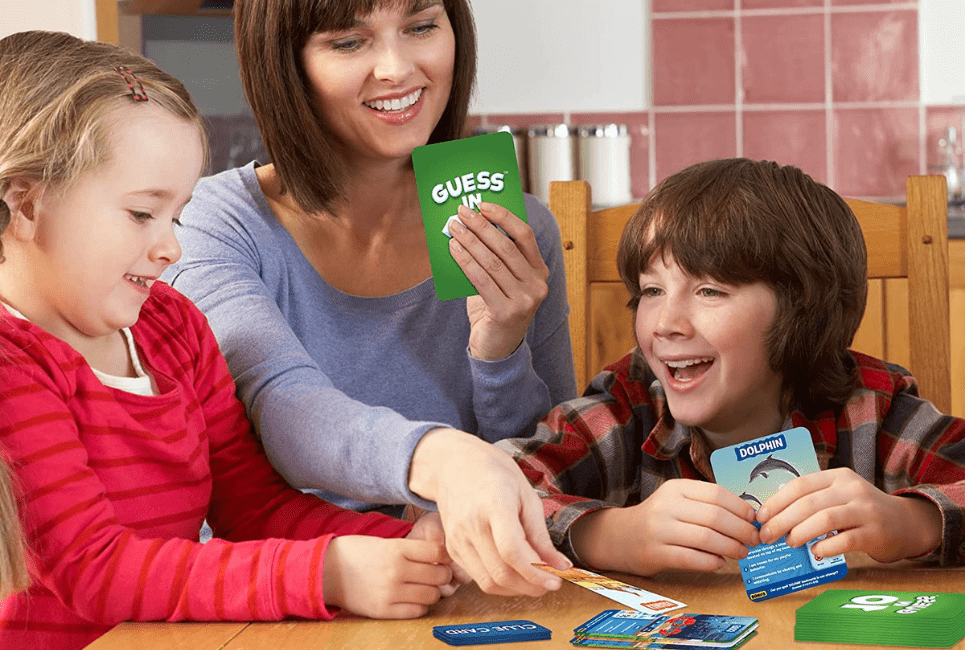 Communication activities include reading, singing, or playing the telephone. It's about encouraging children to say their first words or even speak more clearly. Some toddlers and preschoolers still talk with slurred speech and long words. Some toys for this activity include:
3. Competitive/Challenge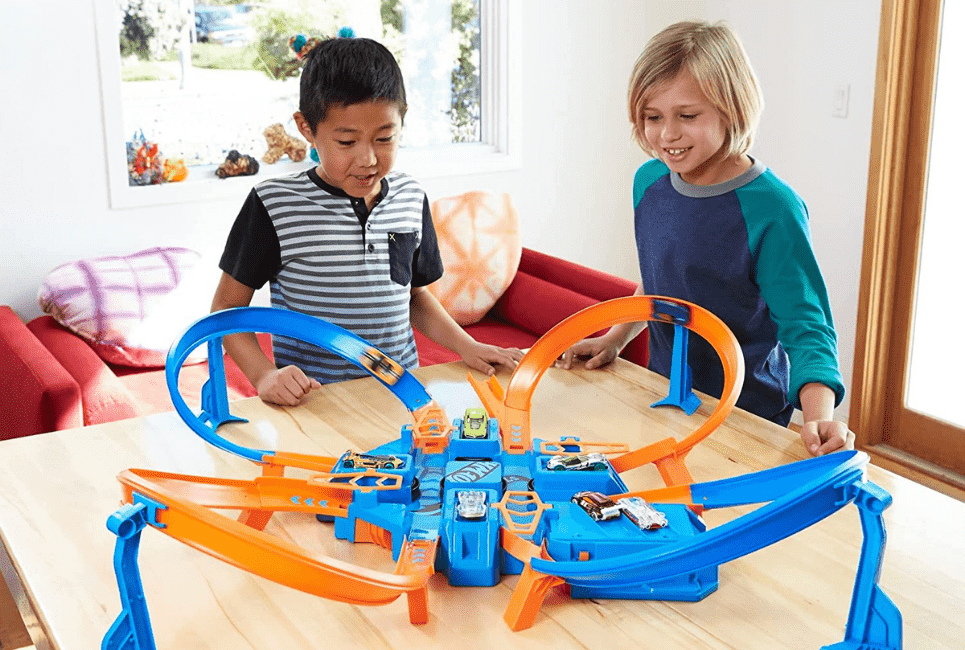 I know parents don't love competitive activities, and I also don't make my kids compete for attention, but competitive activities are part of developing skills. Some simple examples are racing, chess, ladders and chutes, and tag. Some cheerful challenge activity toys include:
4. Montessori Play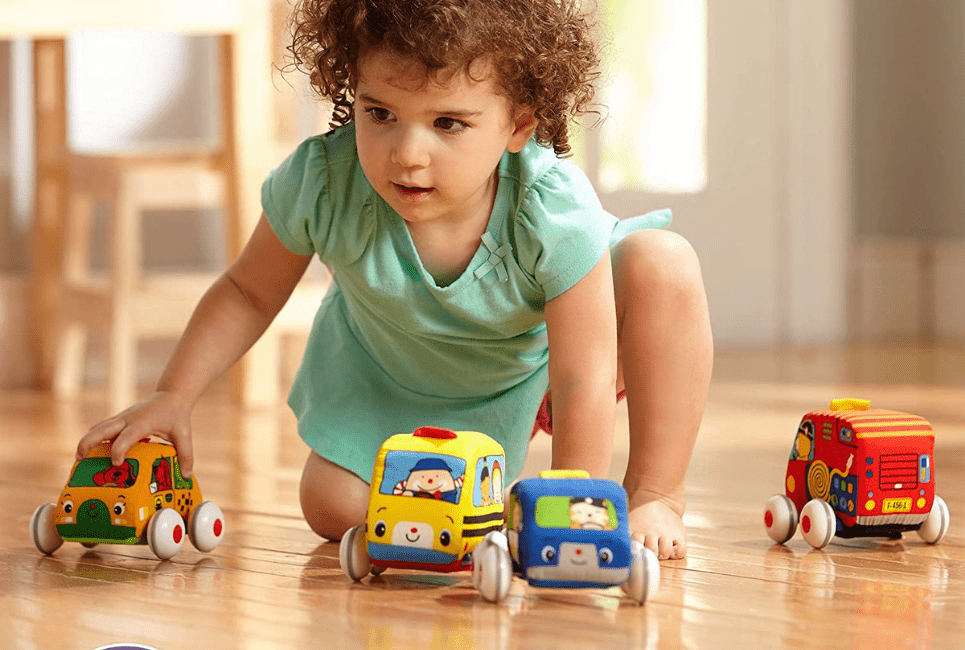 Montessori toys and activities are essential for self-learning babies, toddlers, and preschoolers. They range from games that teach kids emotional expression to ones that help them learn problem-solving skills. It's a broad activity category, but some popular toys include:
5. Exploratory/Adventure/Travel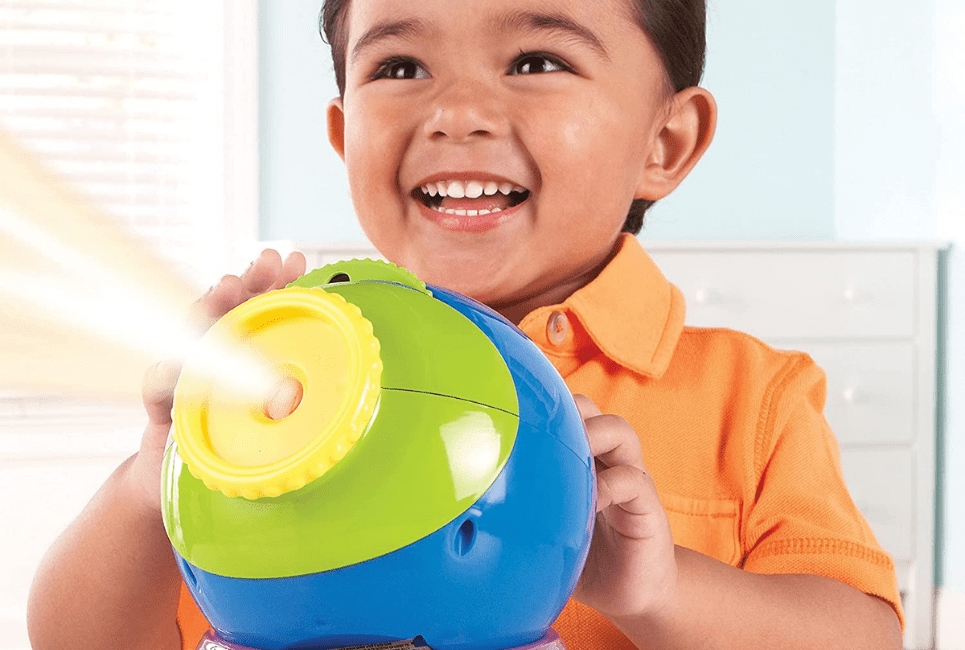 Exploratory and travel toys are what kids love, and families enjoy together. Some activities include visiting favorite nature parks, zoos, beaches, or mountain climbing. It's also an active activity that might fall into the locomotor category, but some popular toys for this activity include:
6. Fantasy/Imagination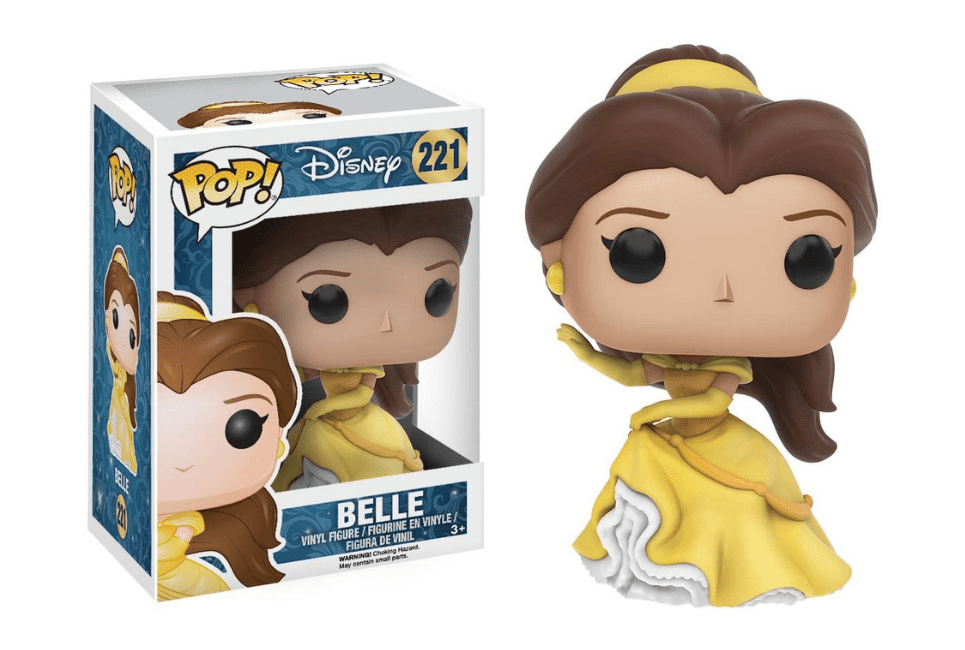 Fantasy or imaginative activities have no limits. Kids can play with dinosaurs while scaling the mountain you made of pillows to reach the flag posted above the pole. They can take a superhero along and do whatever their imagination allows. Some toys for this activity include:
I have to share the gloriously imaginative mind of my son before moving along. He observed me pick the five fantasy examples above, and what he said reminded me why kids have so much fun with their fantasy activities.
He told me to imagine Iron Man rushing toward the speeding train on his pixie unicorns, badly wanting to get to Belle before the track ends. Still, the fire-breathing eagle has him and the unicorns in a battle of wits and explosive action. Wow, that is all I could say.
7. Indoor/Family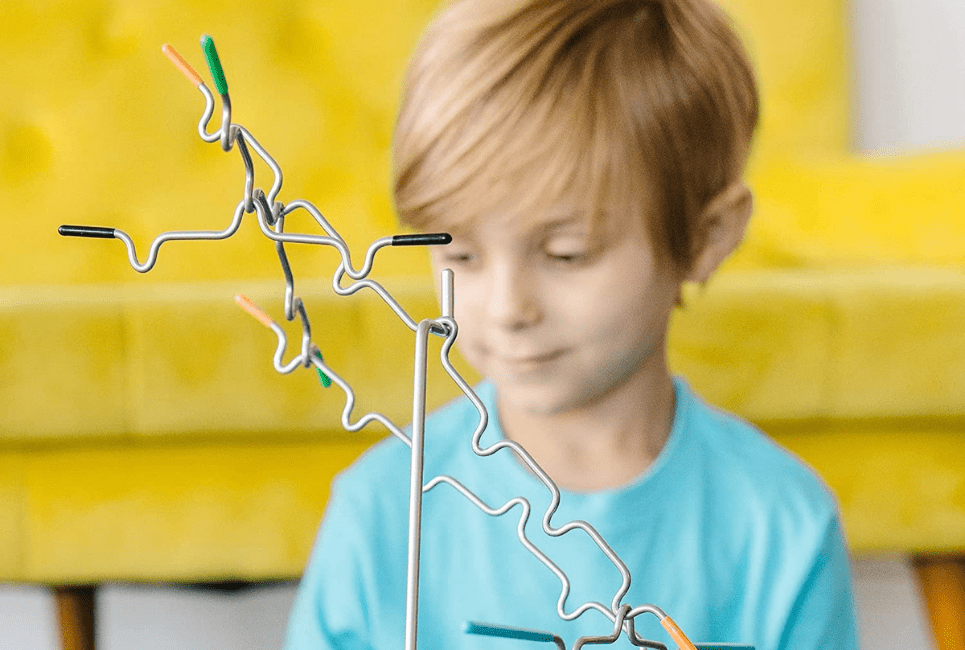 Indoor and family activities include board games like Charades, Monopoly, and Twister, none of which are open-ended toys. Family activities make it harder to find open-ended toys, but you and your children need to use your imagination to make them open-ended. Some options are:
8. Interactive/Social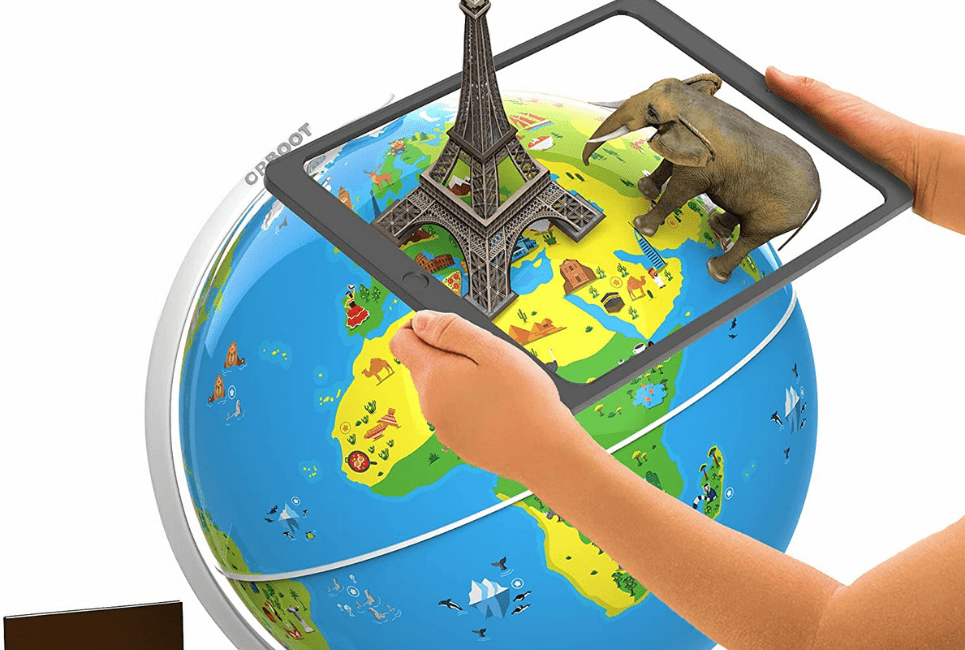 Interactive or social activities are essential for kids learning to socialize or play nicely with friends. Toddlers are infamous for being a little anti-social, and one activity is playing one-for-you-and-one-for-me, in which you can play with them, or they play with a friend. Some options include:
9. Obstacle/Treasure Hunt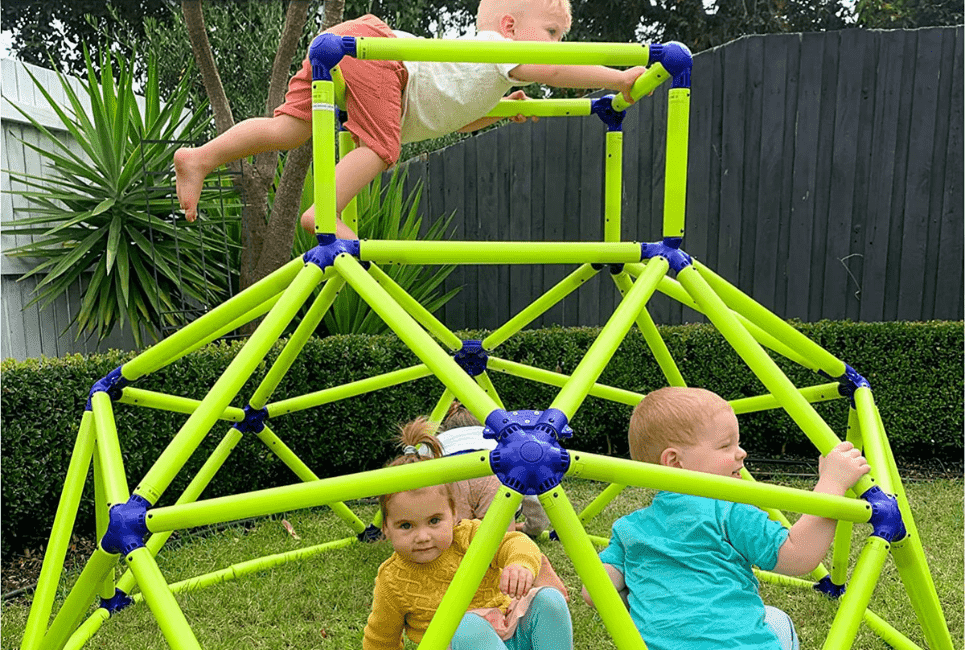 Obstacle and treasure hunting activities typically use open-ended toys because you can always change the course. It's another great activity for the entire family, or you can let the kids go at it, which might also give them some competitive activity time. Here are some toys to include:
10. Imaginative Play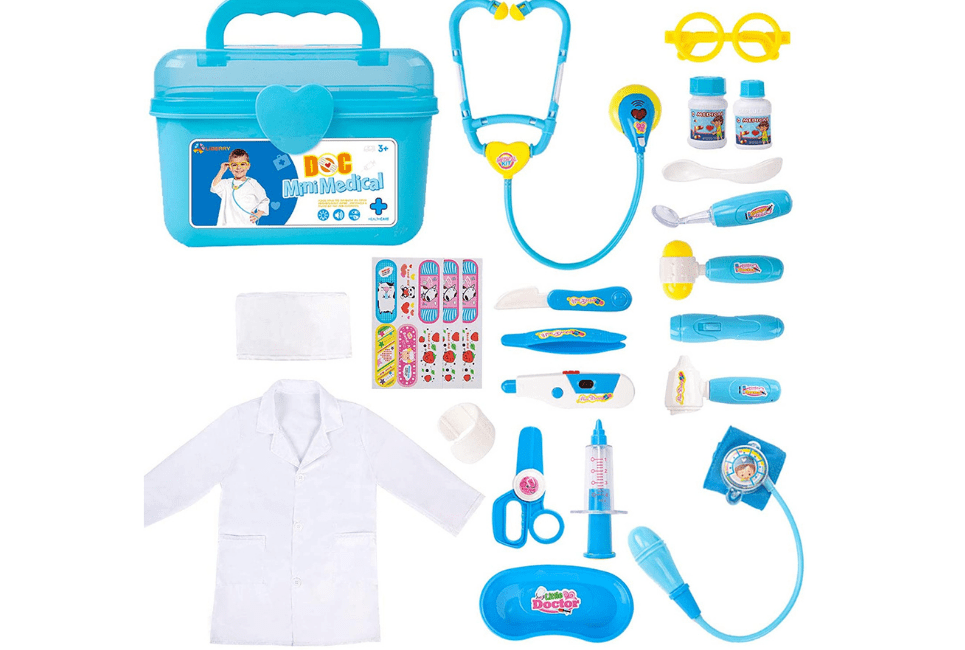 Imaginative play activities work for kids of all ages, and they're tons of fun for everyone involved. You can play doctor, house, or have a tea party with your kids. You even get department store kits now, and your child can gain some precious bonding time with you. Some popular toys include:
11. Locomotor/Physical/Outdoor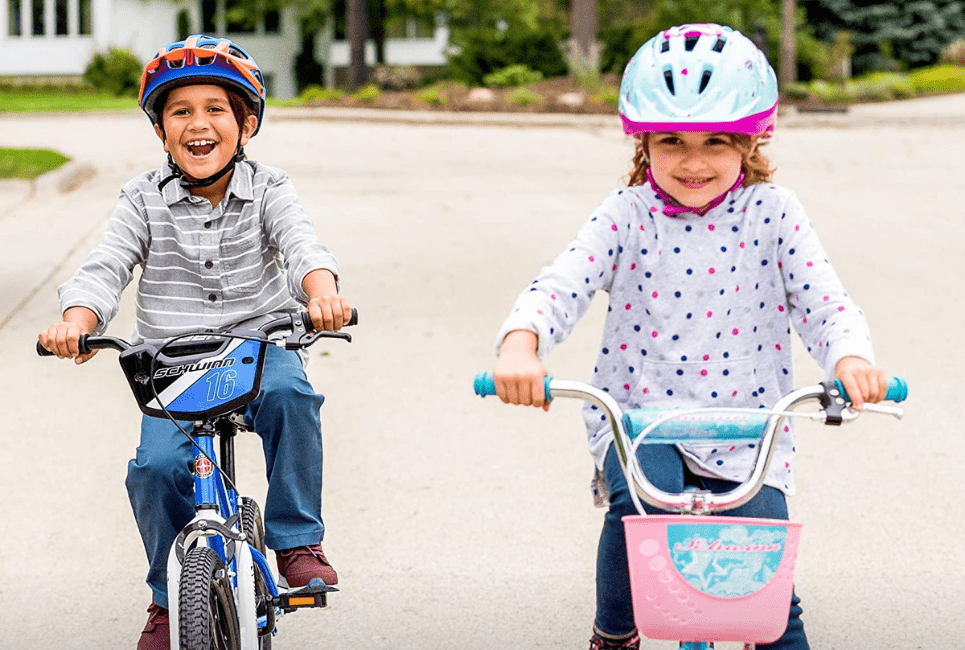 Locomotor activities are necessary for kids because their gross and fine motor skills are still developing. Older kids also need the fitness because they've already been locked in for the pandemic long enough. It includes any outdoor, physical, or sporty activities. Some options are:
12. Sensory/Educational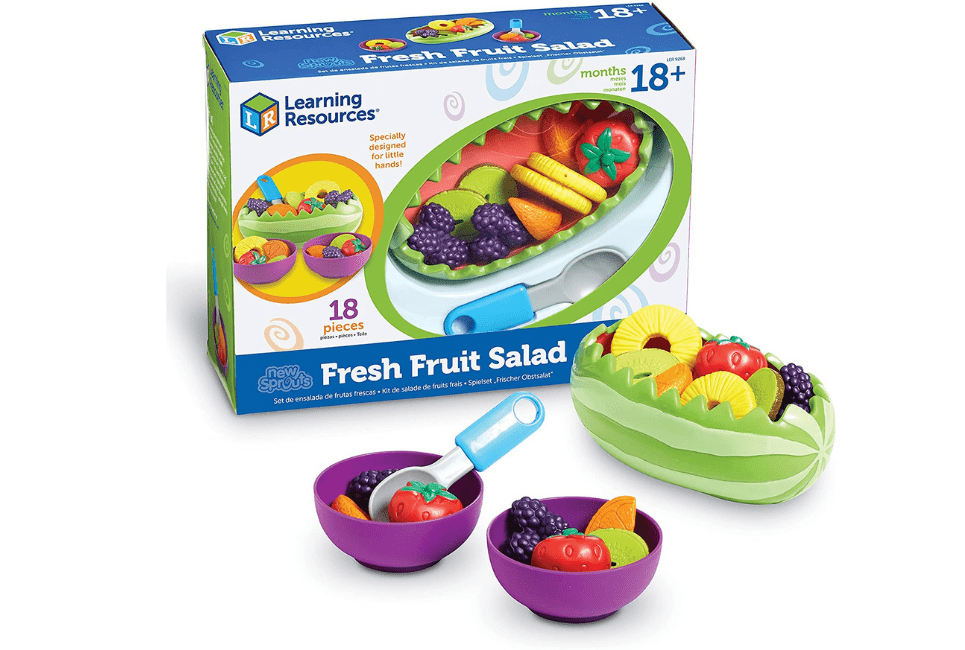 Sensory activities and educational toys are stepping stones for early childhood development, and they include activities like storytime, swinging, playing with Play-Doh, and enjoying the sandbox. The point is to have kids use their five senses to learn, and some toys that suit the activity include:
13. Virtual/Electronic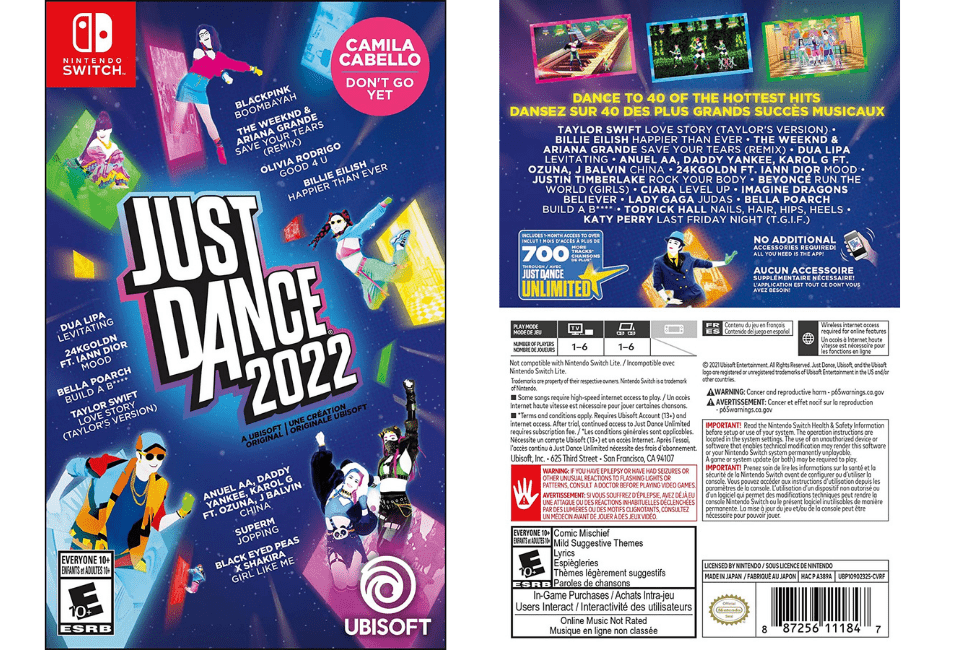 Virtual activities and electronic toys are controversial, but some moderation can do wonders for kids. You'd also think they're not open-ended, but some virtual activities and the complementing toys can also fit the locomotor, fantasy, and family activity categories. Some good options are:
14. Musical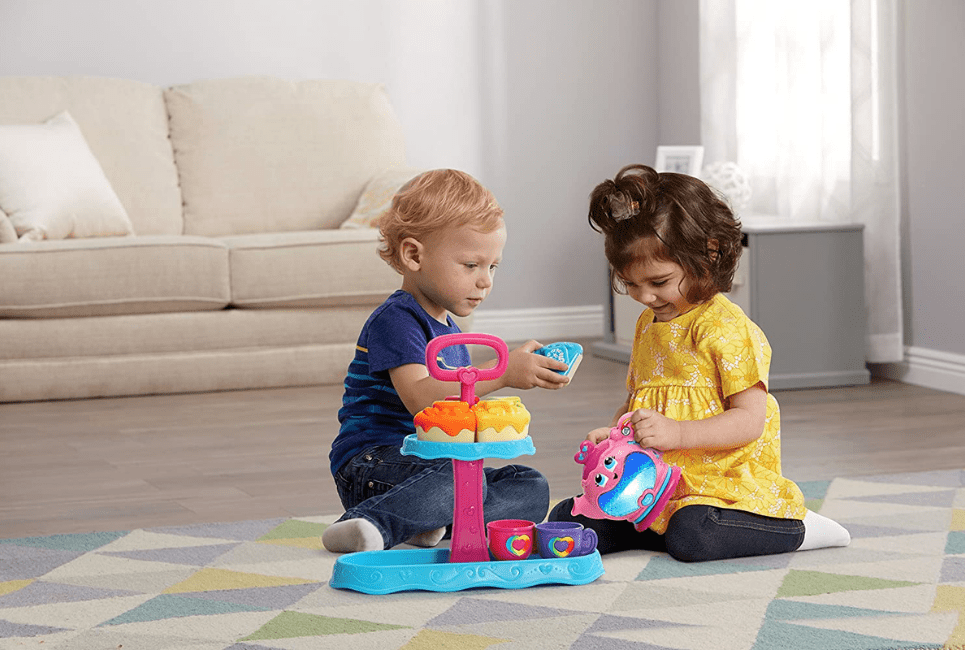 Musical toys fall into a category of their own. They're fun, super versatile for playtime and ages, and open-ended. Well, maybe teenagers wanting some peace and quiet don't enjoy their younger siblings playing with musical toys, but some great options in this activity are:
The Main Differences Between Each Activity
Each activity type has a few differences, especially regarding the skills acquired, recommended age groups, and how open-ended the toys are for the activity. If an activity has an open-ended level of one, the toys aren't as versatile as an activity rated three.
The recommended age groups for each activity also depend on the toy examples I shared with you. Additionally, each activity better suits a group or single child, and some work in both cases. Keep an eye on the skills acquired to determine which activities you want for your kids.

Advantages of Playing With Toys by Activity
There's a fine line between putting a child in a playpen surrounded by stuffed animals and helping them actively play with their plushies. The word "active" is blatant in activities. Children learn through playing games, pushing buttons, and stomping on floor pianos.
It doesn't matter if your kids are toddlers or tweens. Activities are a means for them to actively learn through the objects you give them to play with, namely toys. Children's brains are constantly developing through their interactions with the world around them.
A child doesn't know how to share. Ask any two-year-old to share his toy with another toddler. You'll have a scream fest and tantrum that shakes the ground. They learn to share through playing with toys that encourage them to do it. Owning the toy alone isn't the answer.
Have you ever heard that you can lead a horse to water, but that doesn't mean they'll drink? Encouraging your child to play with toys actively is as simple as choosing toys that form part of an activity category. Sure, you can buy toys by a theme to ignite a child's passion.
However, showing them how to participate with the toy actively is another game altogether. The most significant advantage of buying toys by activity is targeting specific skills and even versatility. Helping a child develop properly is hugely satisfying as a parent.
Disadvantages of Playing With Toys by Activity
Playing with toys by activity is a sure-winner for childhood development and exciting fun, but everything in life has a potential setback. I love open-ended toys because they allow children to use their imaginations to create an activity or game, sometimes unrelated to the toy.
Let's take an activity toy from a low-level open-ended rating, such as the Sassy Stack of Circles toy from the Montessori Play activity category. There isn't much versatility on the stacking toy, and your child will outgrow it. It will never become a toy they keep into tween years.
Not every toy by activity can be super versatile. There also aren't many games or activities you can play with each one, but a child being able to play with one toy in two or more ways is a win for my open-ended requirement. Not all of my examples are rated three, as you can see.
The bottom line is that toys by activity might become a collection of "donation box" items as your child grows. Secondly, they might also not be as open-ended as modern parents want them to be. However, the advantages surely outweigh the potential setbacks, potential being the key.
How to Use Open-Ended Play
Playing with toys by activity has immense benefits for children, and parents can enjoy the laughter, silliness, and the development of new characters and skills. Watching a child's imagination unfold is something else, much like my son's odd thought in the fantasy examples.
I love watching my kids use the power of open-ended play to put the toys I buy to great use and trust me, any toy has more possibilities than you think. The secret is to allow, encourage, and inspire your children to be as wild with their imaginations as possible.
Let's break some complicated toys into open-ended examples.
The toy microphone in the communication activity category can become a singer's, referee's, or commentator's mic. You can take turns playing games like show-and-tell or tell campfire stories.
The Hot Wheels track sets in the competitive activity category can be a race between siblings or a car show, or your kid might want to play with the cars in a different game without the track.
The exploration kits in the travel toy and exploratory activity category can be handy for nature hikes, scavenger hunts in the backyard, or even a trip to the beach to look for treasure.
The ring toss game from the indoor/family activity category is a fun way to compete against parents, use it as a birthday party game, or see who goes next in another game. It beats a coin toss.
The electronic ATM in the virtual/electronic toy category becomes a means to save money while playing department store imaginative play games. Kids can also play bankers or improve their math skills by counting their savings.
The only limit to any toy I shared as an example is you and your child's imaginations. Kids don't always see new ways to play with old toys. Okay, my kids seem to be pretty good at it, but they sometimes overlook ideas. Help your kids find new ways to use old toys.
Best Toys by Activity Guide: My Top Recommendations
I shared examples of each activity type, but now I'll share the winning toy under each category. I highly recommend the endearing toys due to them being well-rated and loved. I know many of the winning toys, and consumers rave about them on Amazon.
The winning toy for each activity type has more than 1,000 reviews, maintaining 80% or more positive feedback. I also won't be as particular about the open-ended level ratings for the winners. Maybe you want something more straightforward. Let's dive into my top picks.
1. Arts & Crafts/Creative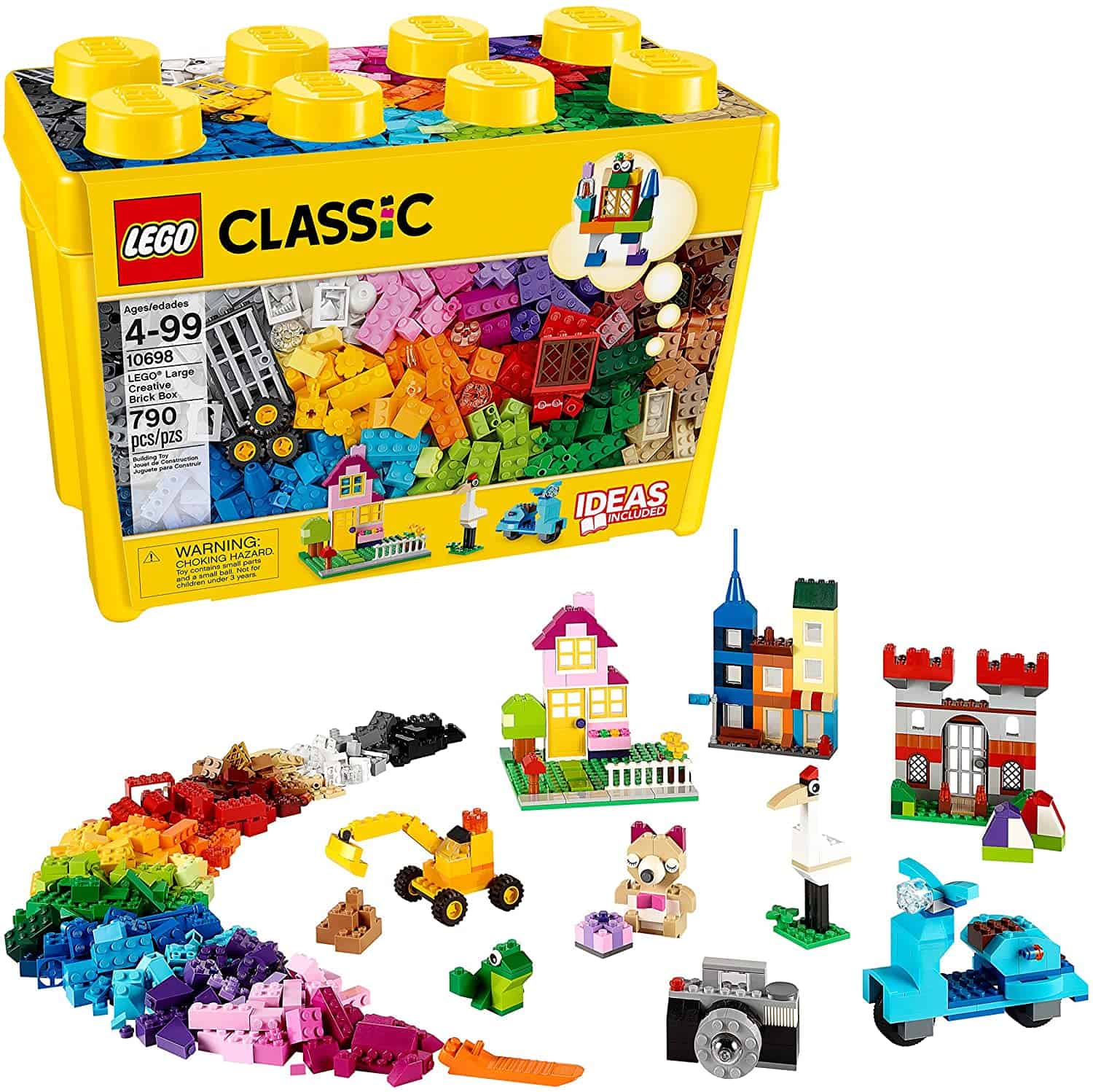 Building blocks are creative, landing them in this activity type, and the Lego Classic Large Creative Brick Box is undoubtedly a great option. It's versatile, even earning a three-star rating on my open-ended toy scale. Lego even impresses the New York Magazine as a creative toy.
Downside: It's not suited to kids younger than four.
2. Communication/Reading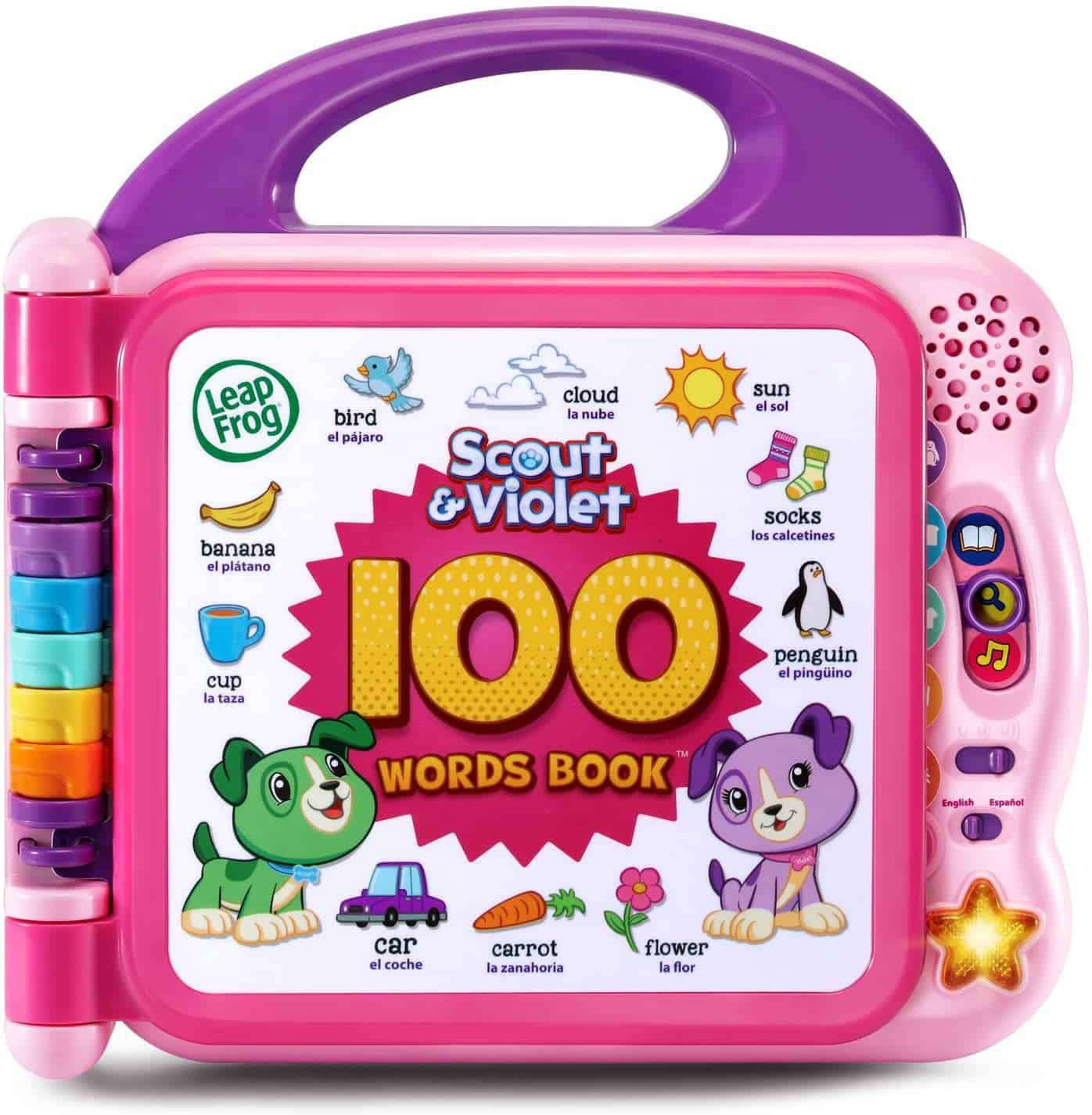 The Leapfrog Scout and Violet 100 Word Book is one of the highest-ranked toys on Amazon, and it has more than 80,000 reviews. It's mind-blowing, but the Scout and Violet version is a bilingual book in English and Spanish. It works as a sensory toy and has sounds and music.
Downside: It's only suitable for kids between 18 months and three years, and it's not an open-ended toy.
3. Competitive/Challenge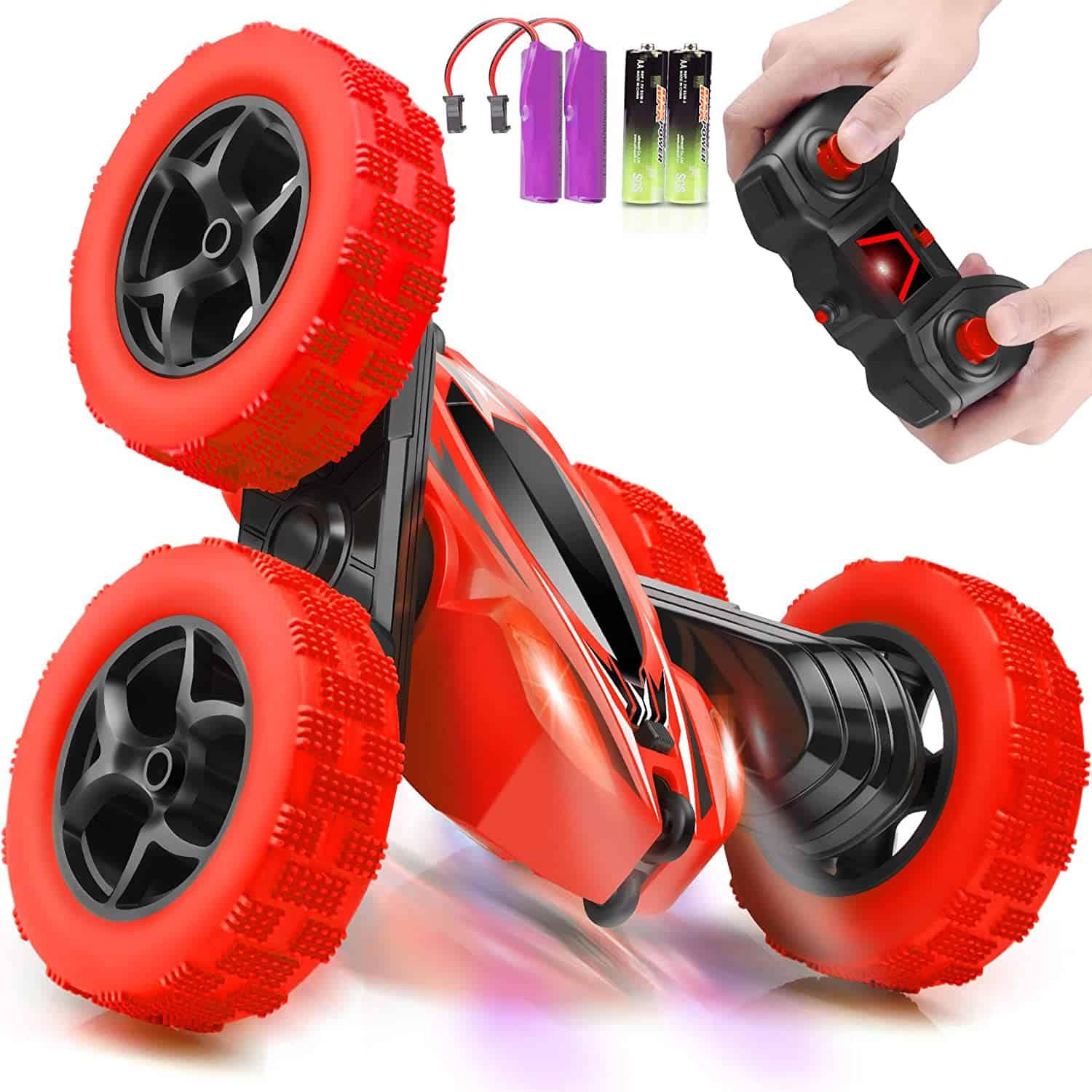 The Orrente Remote-Controlled Stunt Car is an impressive winner for the competitive activity category. It's fast, easy to race and tons of joy for kids and adults. It's also an offroad monster truck, capable of rising on the open-ended scale.
Downside: It's only suitable for kids older than three.
4. Montessori Playtime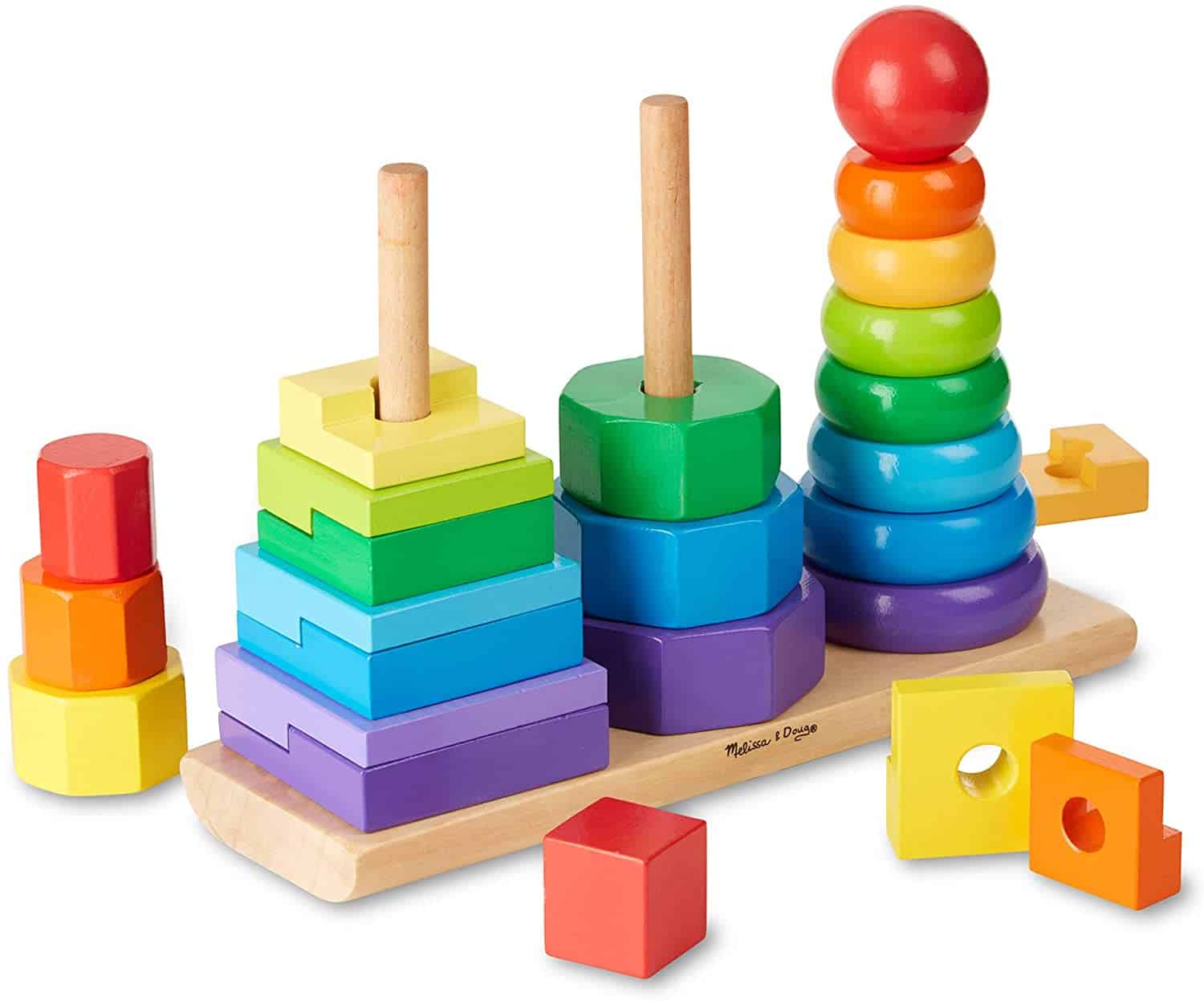 The Melissa & Doug Geometric Stacker wins this round with more than 6,000 reviews, but it's impressive because it maintains 88% 5-star ratings. It's a versatile and straightforward Montessori toy for babies and young toddlers to enjoy, teaching them about shapes and colors.
Downside: It's not suited to kids older than three.
5. Exploratory/Adventure/Travel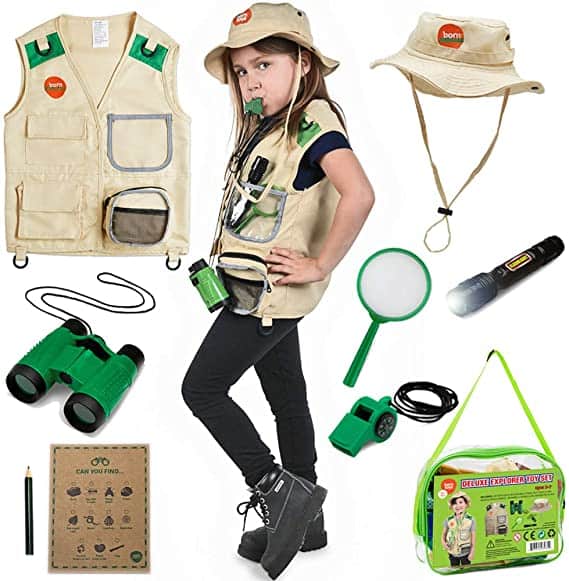 The previous examples I shared met my requirements but not the 80% or more approval rating. The Born Toys Premium Outdoor Explorer Kit meets my recommended requirements, making it the winning toy for this activity type. It's also incredibly versatile.
Downside: It's better suited to kids aged three and older.
6. Fantasy/Imagination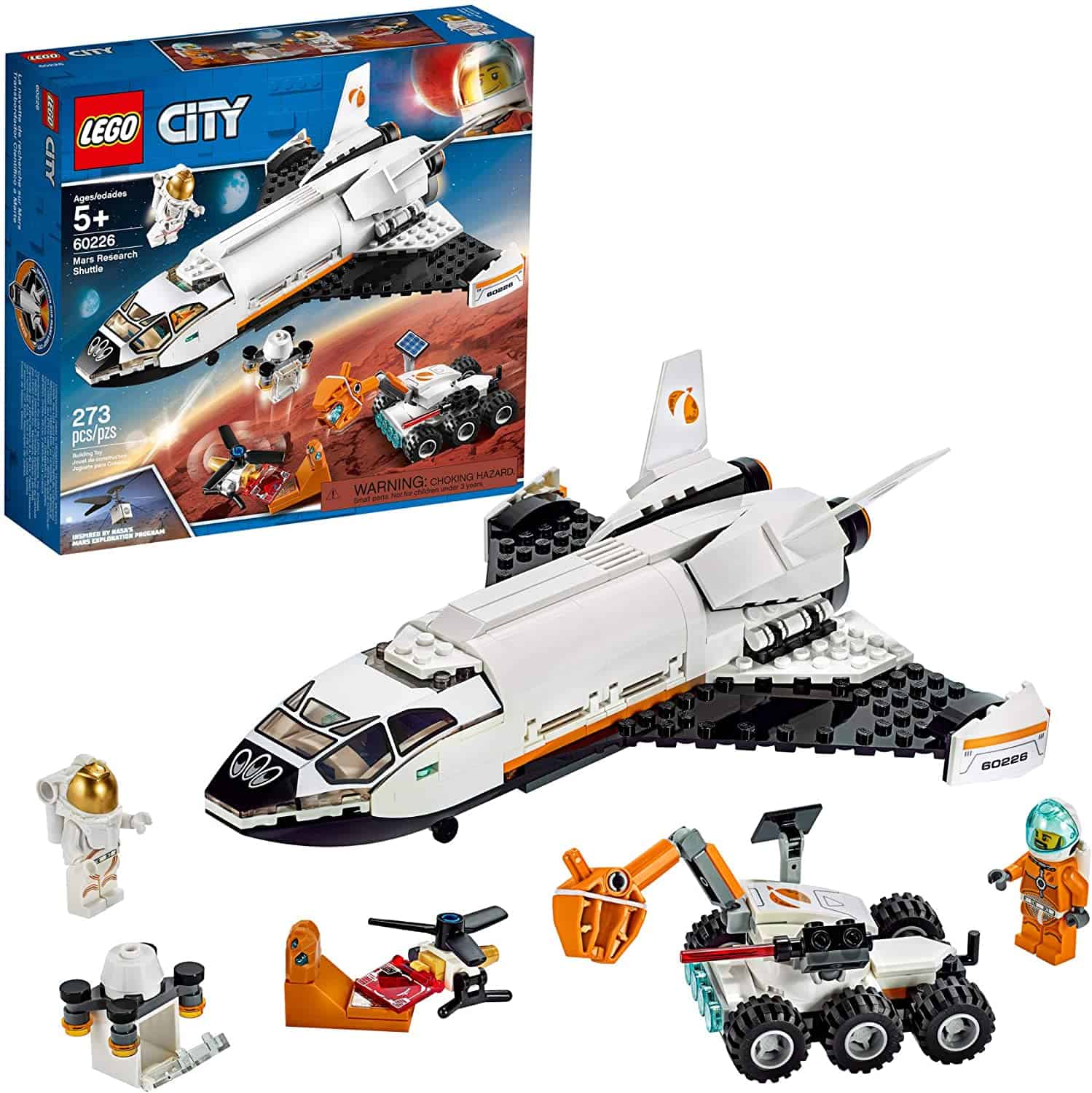 The Lego City Space Mars Research Shuttle wins the fantasy activity category hands-down. I can also see my son playing all sorts of games with it. Lego is a classic, and kids love the idea of space. It might not be the best fantasy toy, but it stretches the imagination beyond normalcy.
Downside: It's best suited to kids aged five and older.
7. Indoor/Family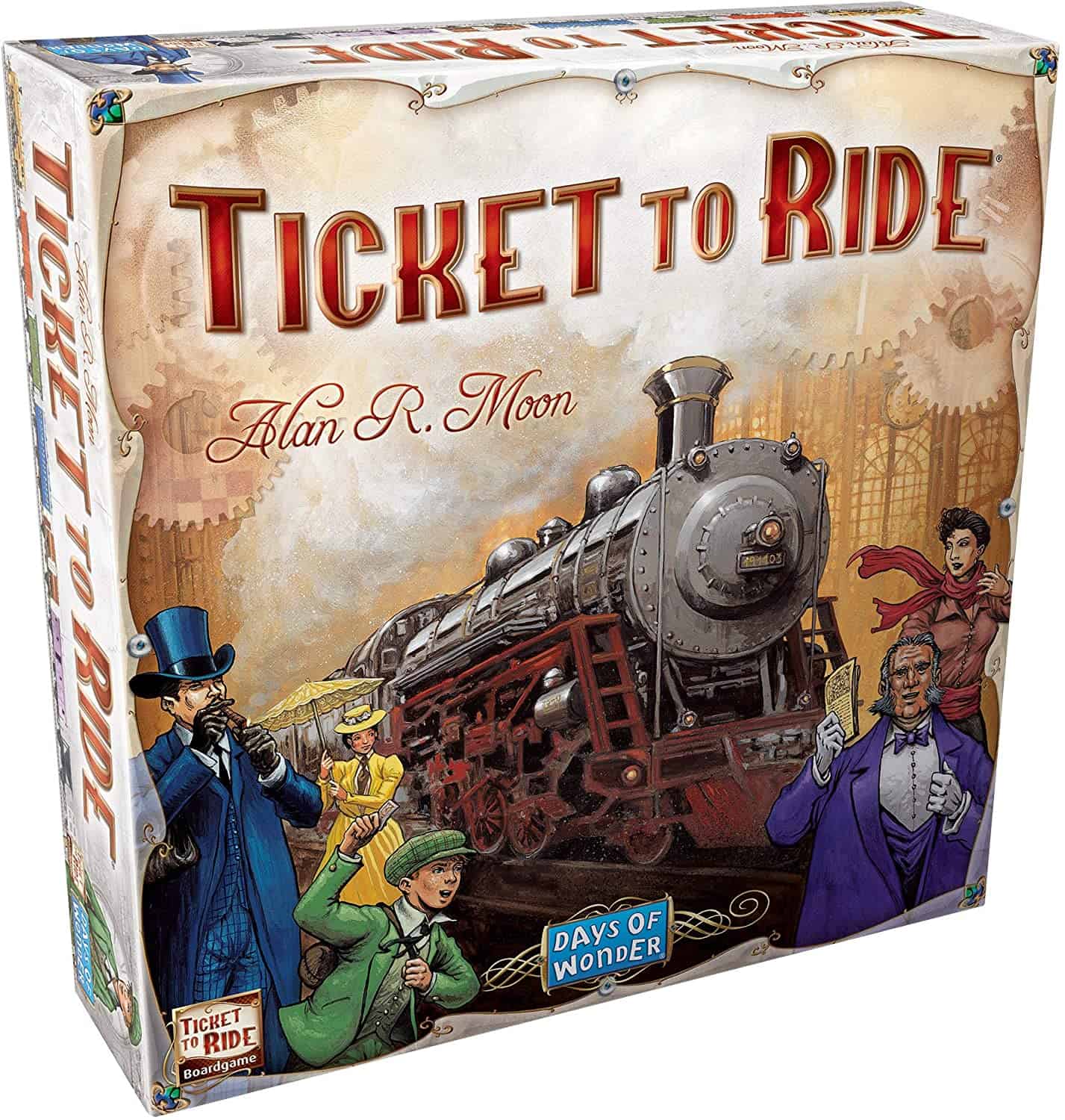 The Ticket to Ride Family Board Game is the highest-ranking family and indoor activity toy in 2022. It's a strategy/adventure game where you plan your trips across America on a train. It's easy to learn and takes about an hour of family time. Who's complaining?
Downside: It's not an open-ended toy, and it's best suited to kids older than five.
8. Interactive/Social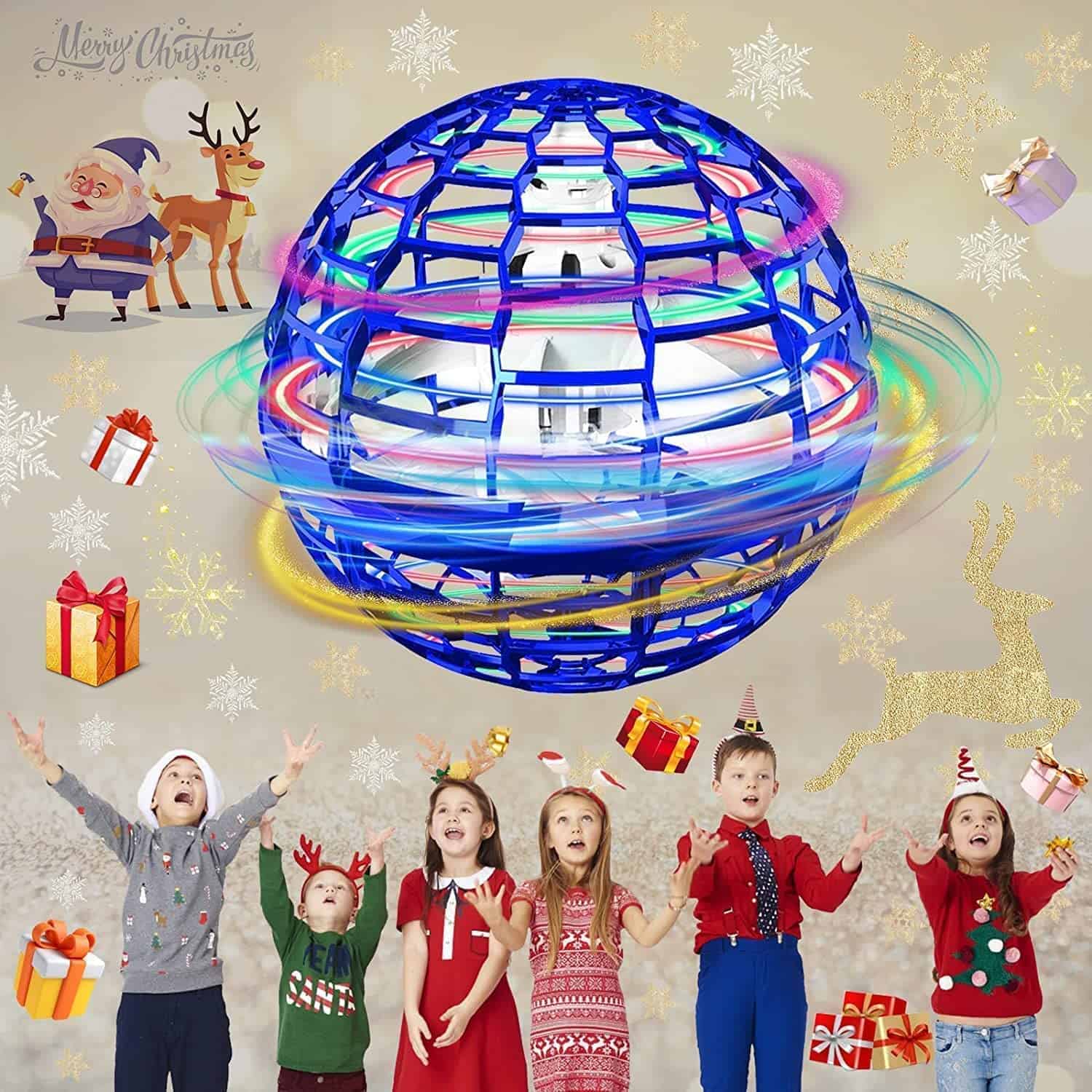 The latest craze in interactive type toys is the Nebula Orb Hover Ball. It's not a social toy, but it can be if both kids have one. It's an interactive toy that allows a child's imagination to explode. Kids can play together, coming up with the strangest games and activities for the brightly lit balls.
Downside: It's best suited to kids older than three.
9. Obstacle/Treasure Hunt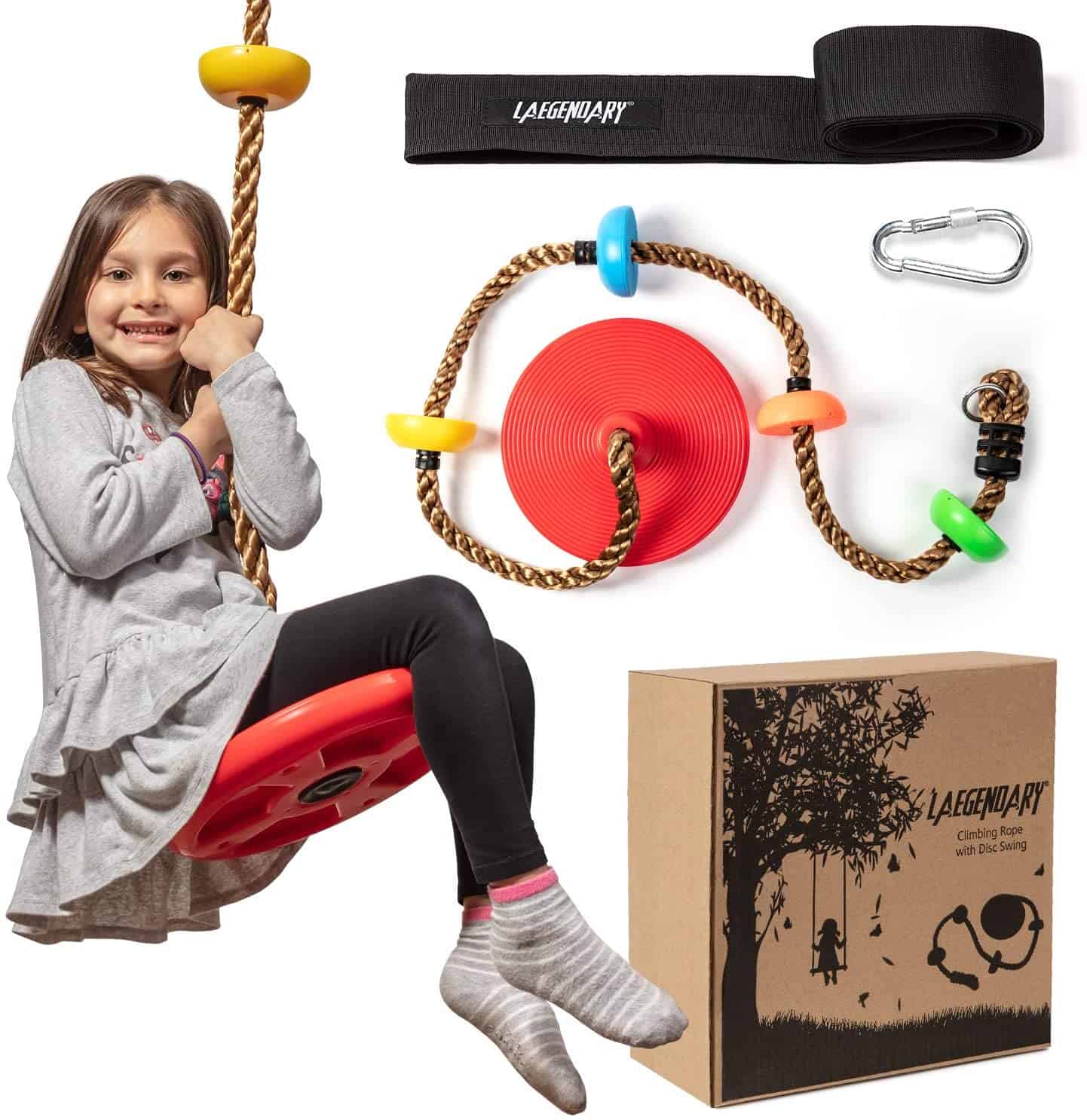 The Climbing Rope Tree Swing With Platforms and Disc Swings wins my heart in this activity type because it meets the standards for obstacle courses leading to treasures and has high-enough rankings. It's tons of fun, versatile, and doubles as an outdoor/locomotor activity toy.
Downside: It best suits kids older than five.
10. Imaginative Play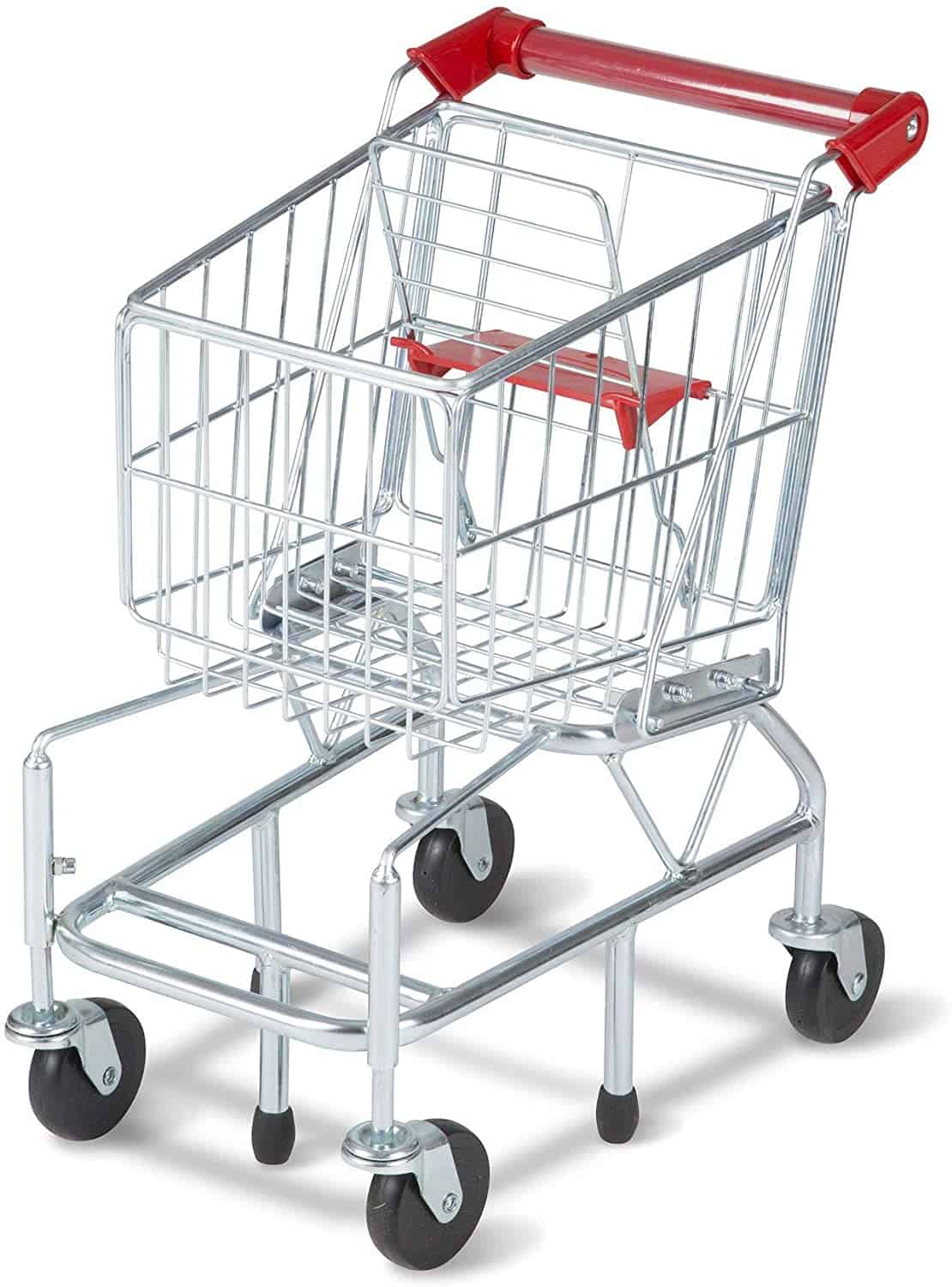 The best-selling imaginative play toy in 2022 might surprise you. The Melissa & Doug Toy Metal Shopping Cart ranks high among the symbolic toys, and it's as versatile as a child's imagination. They could play shopping, push dolls in a race, or traverse through an obstacle course.
Downside: It's best suited to kids older than three.
11. Locomotor/Physical/Outdoor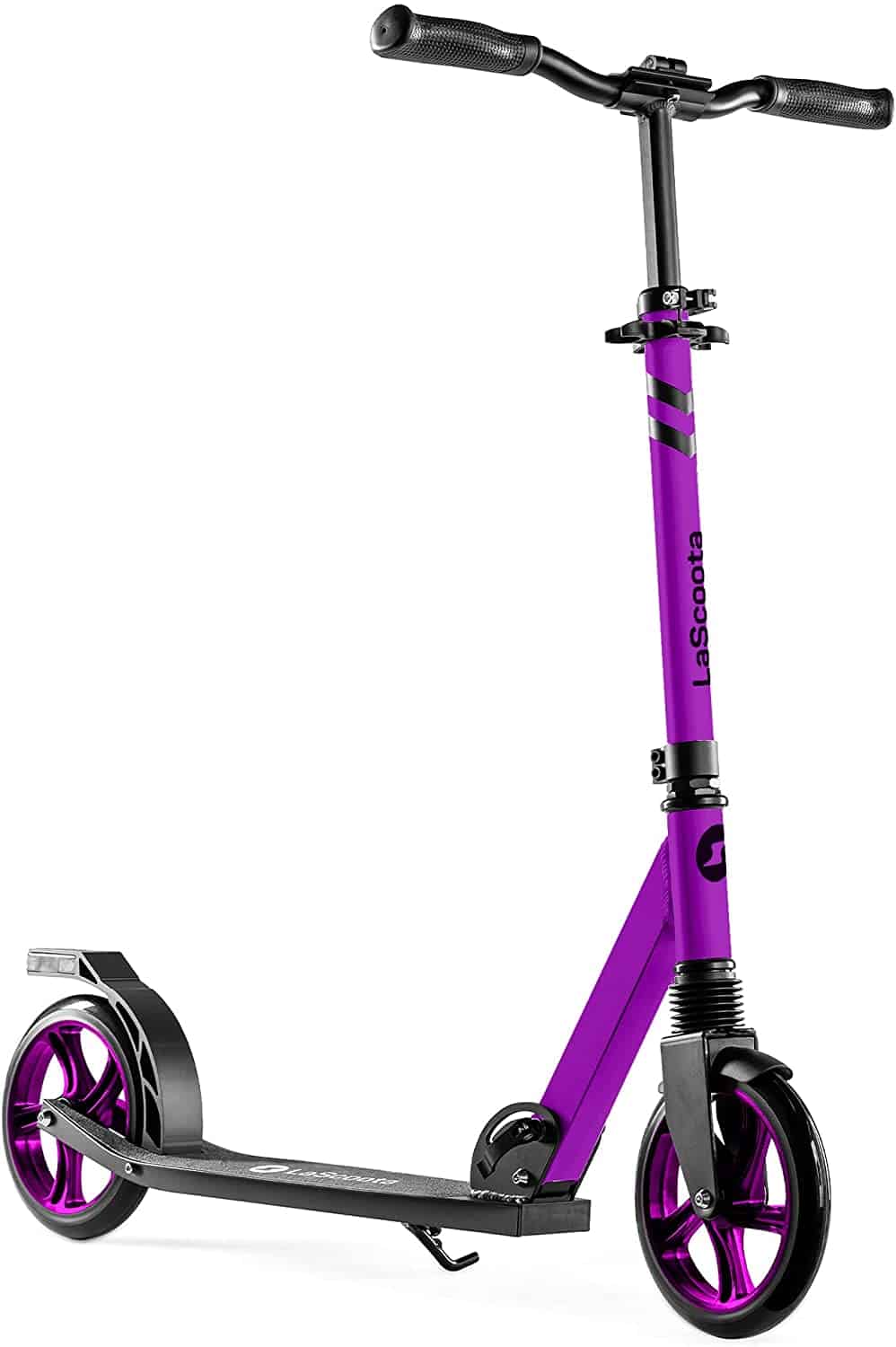 I love the LaScoota Luxury Outdoor Scooter because it meets my standards for the winning toy in this activity category, and it's a versatile, enjoyable, and energy-burning option for older kids. Children develop muscles from flying on the scooter, and they can race each other.
Downside: It's best suited to kids older than six, but it works best for tweens and teenagers.
12. Sensory/Educational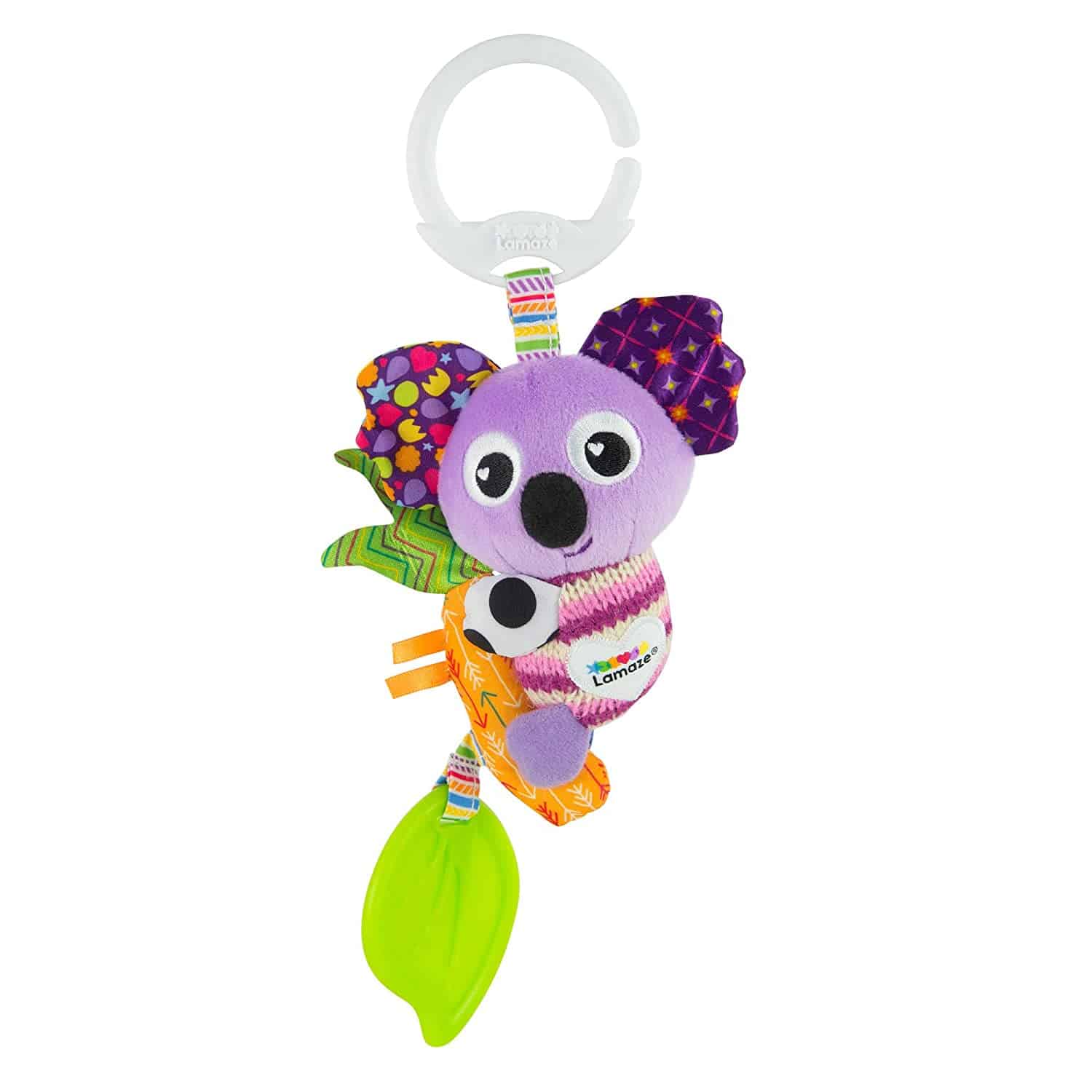 The Lamaze Walla Koala Clip-On Toy steals my heart with its cuteness overload, and it has everything I want for a sensory or educational toy suited to babies and young toddlers. It has different textures to encourage various textile development skills, and it makes sounds.
Downside: It's best suited to babies and toddlers up to 18 months, and it's not an open-ended toy because your child will outgrow it fast.
13. Virtual/Electronic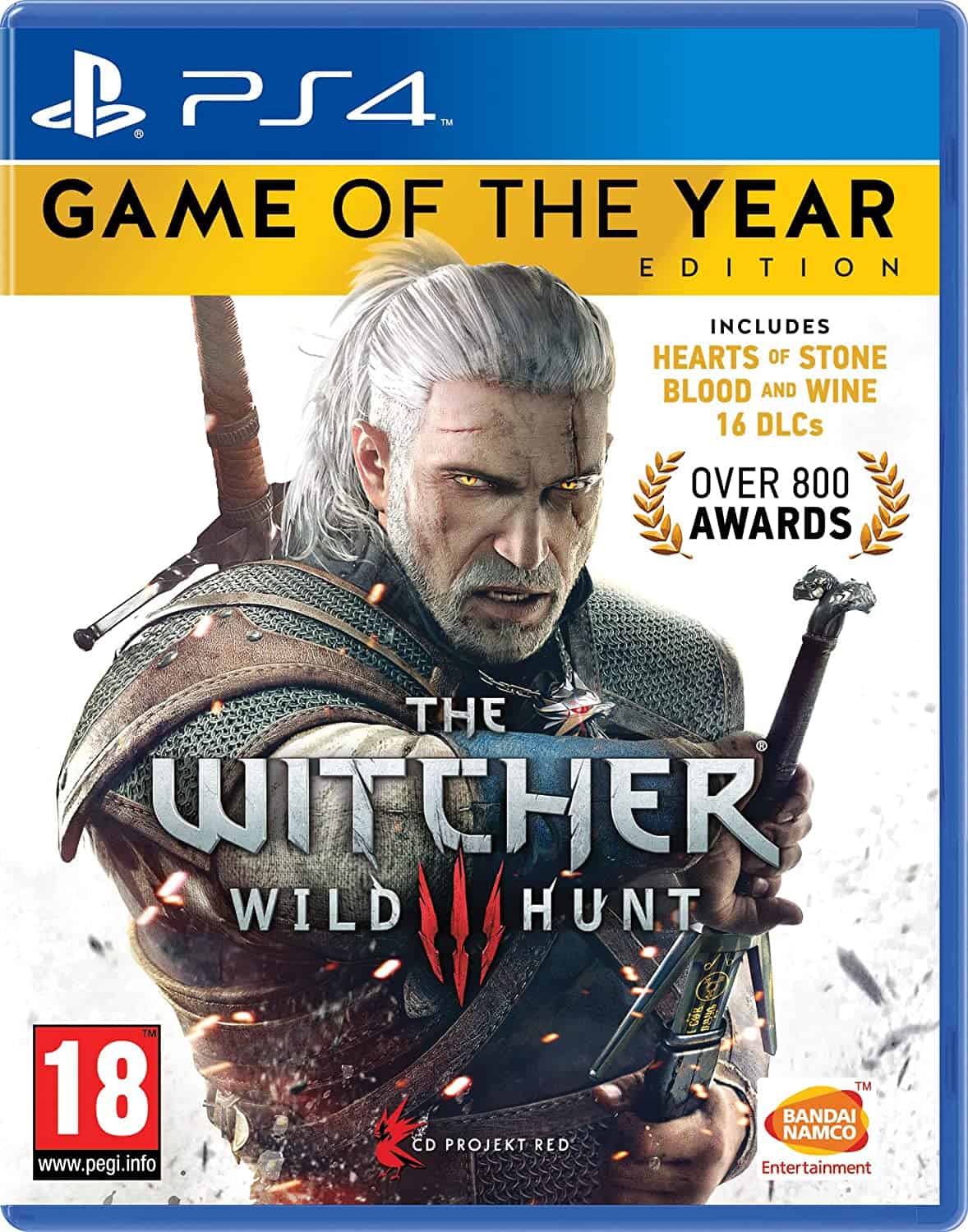 The Witcher 3: Wild Hunt on PlayStation 4 won the year's game in 2021, and it meets my recommended requirements. It's also available on Switch, PC, and X-Box One. It fits into the fantasy, virtual, and adventure activity types, but it has drawbacks.
Downside: I'm not the biggest fan of violent video games, but it's famous for a reason, and every child wants it. It's also best suited to kids older than 13, and it's not an open-ended game because it has a set strategy to complete it.
14. Musical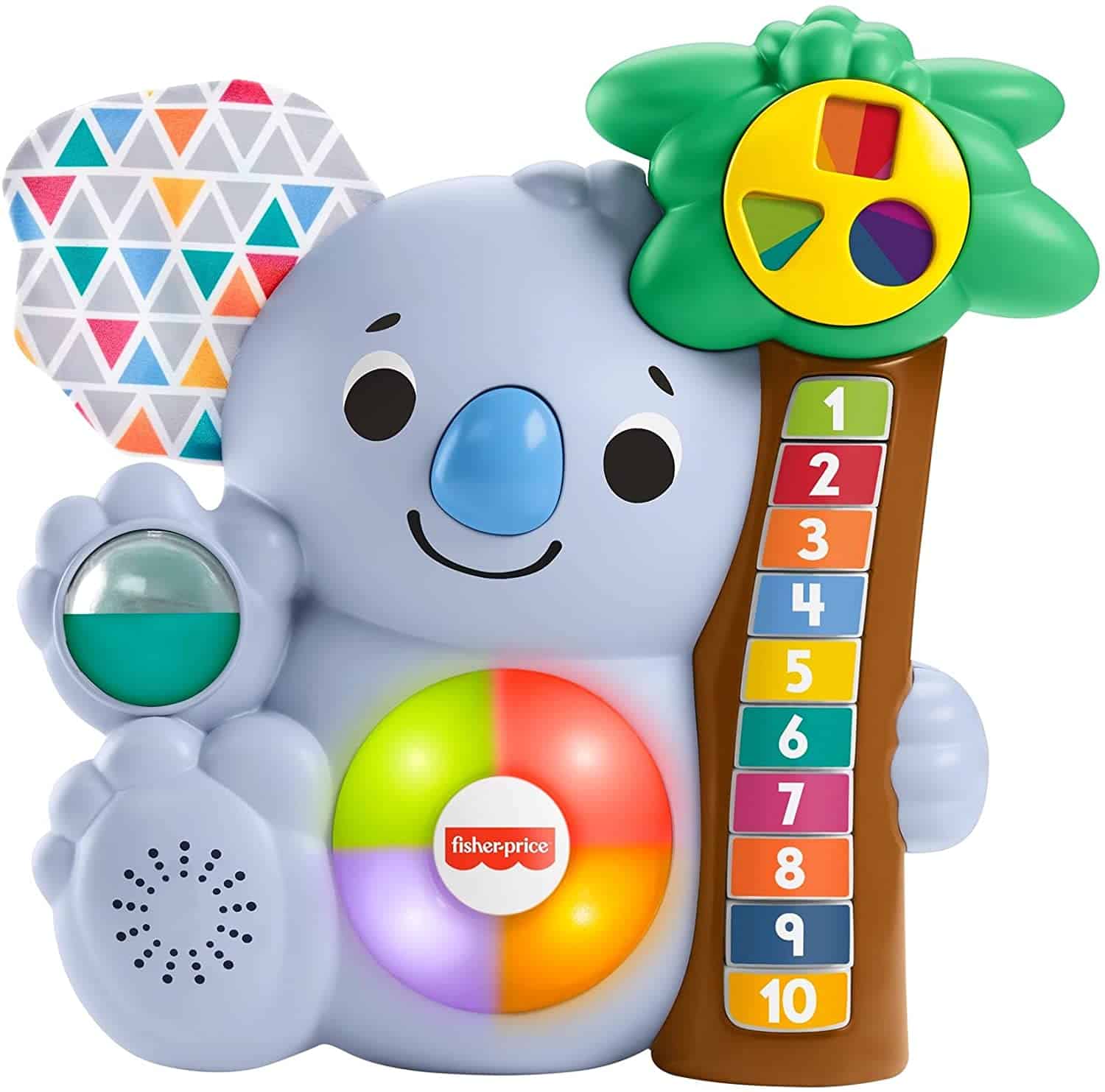 The Fisher-Price Linkimals Counting Koala Musical Learning Toy is a fabulous winner with many fans, and it's pretty versatile for the right age group. It also teaches kids about shapes, colors, and cause-and-effect. Musical toys are incredible for early childhood development playtime.
Downside: It only suits kids between nine months and two years, and it's super noisy.
Top Q&A
Question: What's the Difference Between Activities and Toys?
Answer: Toys are the items your child plays with or throws in the back of the closet. Activities are actionable and learnable moments where they play games that use the toys. Every child should have plenty of toys, but they should also learn to play with them actively.
Question: Why Should I Buy Toys by Activity?
Answer: Children love their themed toys, and there are so many types of toys now, but toys carefully chosen by an activity type are how you encourage children to learn everything they can from each toy. Why should toys only be fun when they can also be actionably teachable items?
Question: Do Toys by Activities Differ for Age Groups?
Answer: Sure they do because a child participating in sensory activities doesn't need to partake in virtual activities. The first activity type better suits children within the first seven years of their journey, while virtual activities often have higher recommended ages.
Question: How Can I Guarantee My Child Plays With Toys by Activity Suitable for Their Age?
Answer: The most straightforward yet most crucial fact about choosing toys is that you always, and I do mean always, follow the recommended age groups on the packaging. It's safer for your child, and it helps them develop the right skills at the correct time.
Use my examples under each activity type to determine which other toys might also fit into the category. Use my table to see which age groups work better with certain kinds of activities. Finish it off by choosing the most open-ended toy you can find and encourage imagination.
Best Toys by Activity Guide: Final Thoughts
Toys galore are all I see when I walk into the playroom, but my kids learned to organize their toys, and they carefully pack their 20 toys back into the activity categories before dinnertime. I have great kids, and they make me so proud. They impress me with their activity organization.
My son told me he loves sorting his toys by an activity because it helps him choose the 20 I allow each day without having a mix and match that doesn't work together. Anyway, buying toys by an activity is how you can also help your child develop specific skills at the right age.
It's also tons of fun to watch their imaginations go to places unknown. Help your children learn through play, expand their creativity, and become tomorrow's pioneers by giving them toys and suitable activity ideas. Buy your toys by activity, and you'll find it much easier to help them.
Continue reading more related toy by activity guides by checking these links below:
A Guide on the Best Water Toys for Water Play