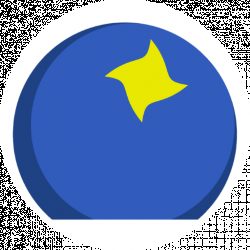 Latest posts by Avid Toy Insider Team
(see all)
Ah, the sweet age of four.
You're officially past the age of the 'Terrible Twos' and the 'Terrible Threes'. Whatever you happened to call that period of time where your little toddler was a little crazy – you survived. Congrats!
Now, you're on to the age when your child can get lost in their imagination, understand things that are a little more complex, and explore the world even further. As your child has developed a little further, they may have become bored with the toys they currently have. And that's okay!
Now, it's time for you to find a new selection. So, whether or not it's been a while since you've gone shopping, you might wonder how to find the best toys for 4 years olds.
It doesn't have to be tricky! I've compiled this list to make it easier. Of course, you'll want to search for certain specifications, and I've even included some top picks for games too! 
Bottom Line Up Front
Out of all of the toys on this list, I would recommend the Wooden Wobble Balance Board! It's so much fun, I wish they had an adult-sized board. I think it's a great option for both boys and girls. Plus, it's a toy that can easily be shared between siblings and friends. I think it's an affordable option too. It can be played with both indoors and outdoors. And it's a natural toy too if that's something you're shopping around for. It really checks all the boxes, which is why I think it's the best toy on this list.
How to Find the Best Toys for 4 Year Olds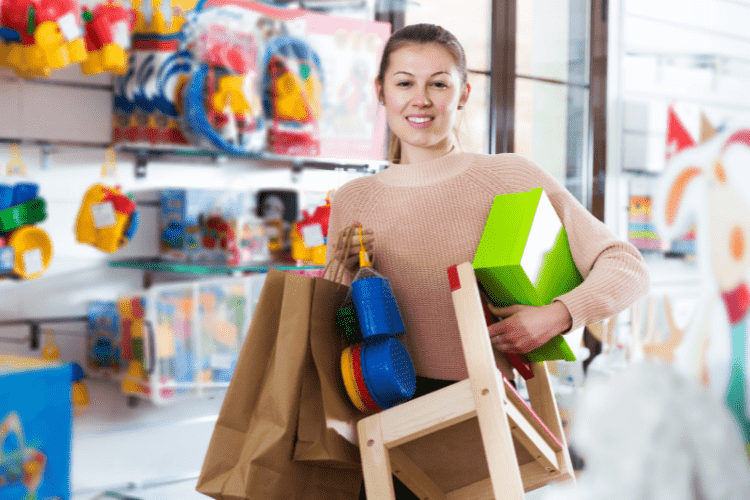 Consider your child's vocabulary, socialization skills, math, science, and creativity. But, of course, your child will learn through play too! Even stuffed animals or plastic toy figurines are great for learning about different animals. They can use their imagination to act out different things that each animal does.
At four years old, your child is learning about the world and getting ready for Kindergarten. What they learn now will prepare them for future years.
Remember that it's not a race, and you don't want to pressure your child to learn too much before they're ready. I've seen parents pushing their children to begin reading as young as two, but it needs to be respected if they're not ready.
Children are curious, and they need toys that reflect that. Whether through math, art, or playing with others, at four years old they start learning empathy.
Socialization
Encourage them to play age-appropriate board games. It'll have them playing with others and learning how to hold a conversation.
At this age, it's still normal to find meltdowns. However, don't discourage them from imaginary friends either since that's a source of learning through their imagination.
Creativity
Drawing and art are just as important as mathematics and science! Have plenty of items for your child to practice drawing and painting.
These can include paper, paintbrushes, markers, crayons, construction paper, playdough, scissors (age-appropriate), and even instruments!
You don't need to sign your child up for violin lessons; they can practice with rhythmic instruments such as drums or keyboards.
Let them practice drawing different pictures and items to their liking. I remember being taught in my educational courses to avoid cookie-cutter methods. This means items that will already have a design in mind; let your child decide! Get those creative juices flowing!
Have them listen and dance to music too. I remember that they'd have a music therapist come into the preschool class. Children got so excited about this!
Their Age
While it might be tempting to push your child to use games made for older children, don't. The age recommendation is there for a reason.
Be sure to follow that. And if your child isn't there yet, that's okay too! Remember that each and every child, just like adults, is different.
Fine Motor Skills
As children develop their fine motor skills, they can practice cutting items with scissors, putting together puzzles, and more. Puzzles and board games are great for increasing their focus too. Remember that playtime should be fun! Children are still learning through play.
Imagination
Encourage your child's imagination by providing them with plenty of stuffed animals. Stuffed animals can allow them to act out different scenes, especially ones modeled after their favorite characters.
Have them play dress-up. Include different props with their play clothes to encourage play.
Play kitchen items are another great way to encourage learning. For example, let your child practice making you a burger, soft drink, and more!
Dollhouses are great for imagination as well!
Safety Measures
Keep safety in mind as you pick out a toy. Avoid anything that has sharp edges.
Be sure that it's non-toxic for your child too. For example, avoid toys that have large strings whenever possible.
Check the age range for toy guns before giving them to your child. For items such as making soap, they should be avoided at this stage.
Selection Criteria
I've chosen the toys below based on how well-suited they could be for a child around the age of four. But, I also chose the toys based on affordability, availability, and different types of activities (exercise vs imagination).
Wooden Wobble Balance Board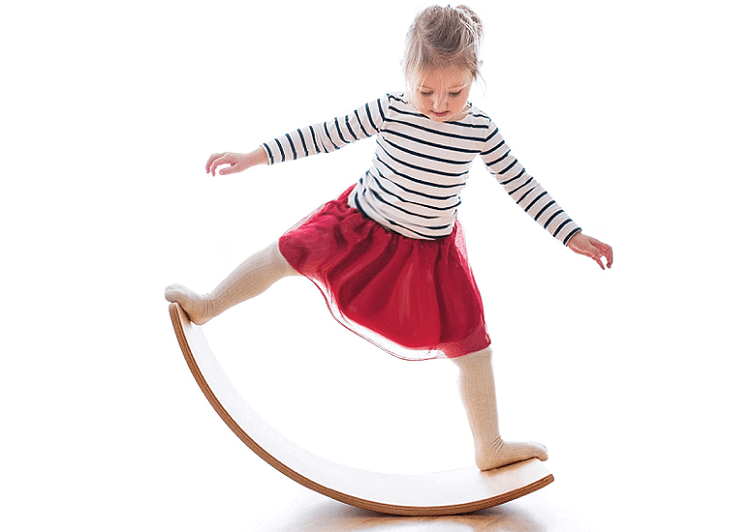 Have your child practice their flexibility, fun, and exercise with this fun wooden board! I love that this board is great for boys and girls. Plus, it provides a fun way for your child to socialize; friends can compete to see who can stay balanced on the board the longest. On top of that, I love that it's a natural toy. I would love to grab this toy for me son once he's a little older, because he can play with it both inside and outside. It looks like it's easy to transport too. There's so much that this board offers all in one! 
Pros
 Natural toy
Great for both boys and girls
Way to improve their balance, especially for sports later on in life
A toy that requires your child to be physically active
Cons
Children might get bored of this after a while
Beefunni Dance Mat Toy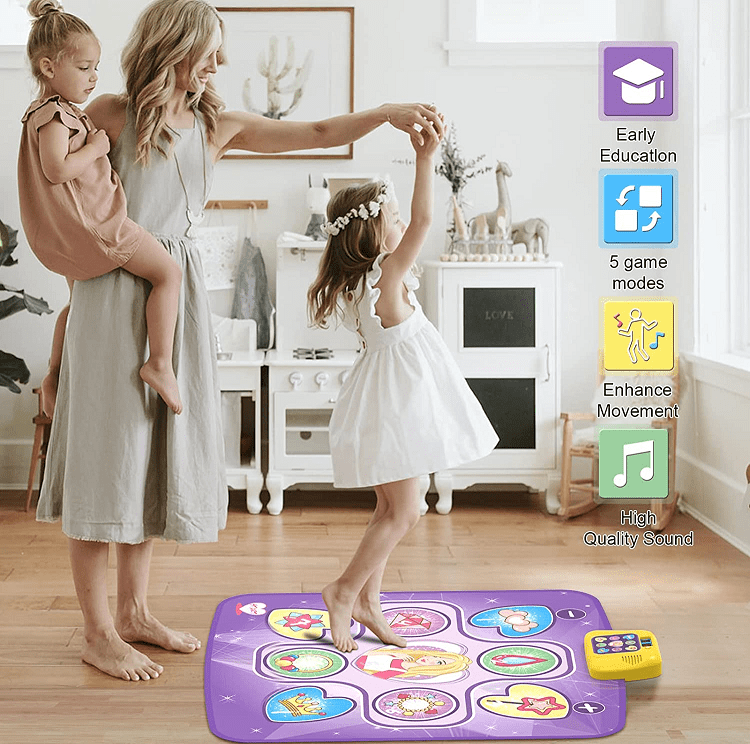 Do you have a little girl that likes to dance around a whole lot? This dance mat would be perfect! I know my sister and I would always try to out-dance each other. So, if this dance mat was around when we were growing up, we would've played with it so much! Plus, i love how this is a mat that could grow with them too. There are a ton of different game modes available on this mat, so it'll be hard to get bored with it.
Pros
A great way to introduce your kids to how much fun music is
Fun way to get your children to get tons of energy out
Will grow with them for a few years
Cons
The design is super girly
Micro Kickboard Mini Original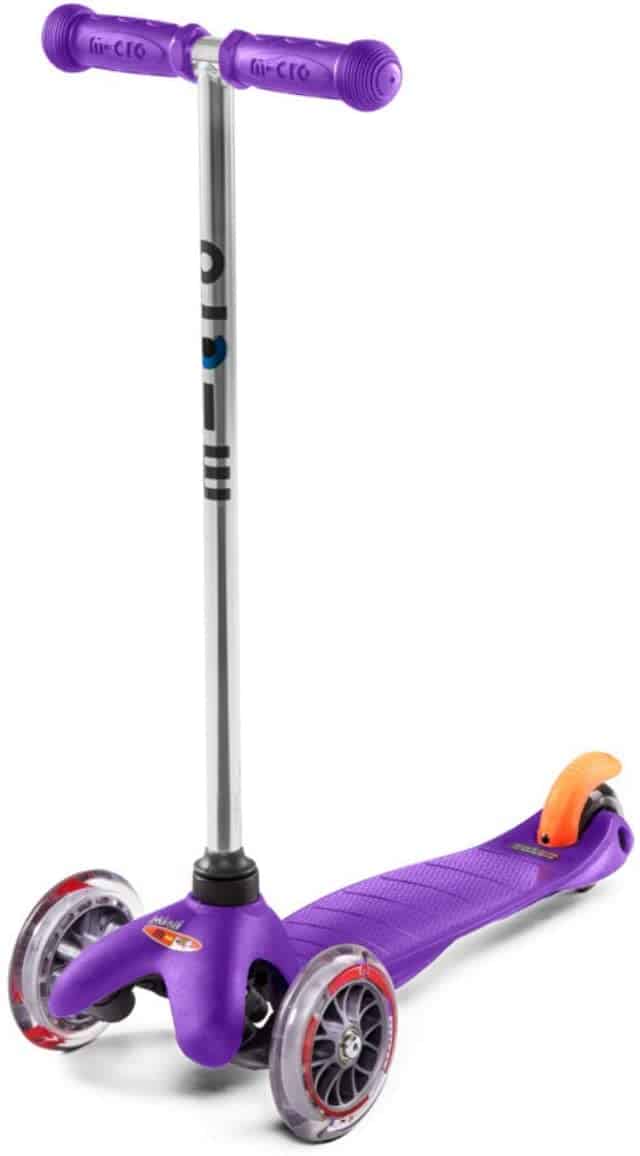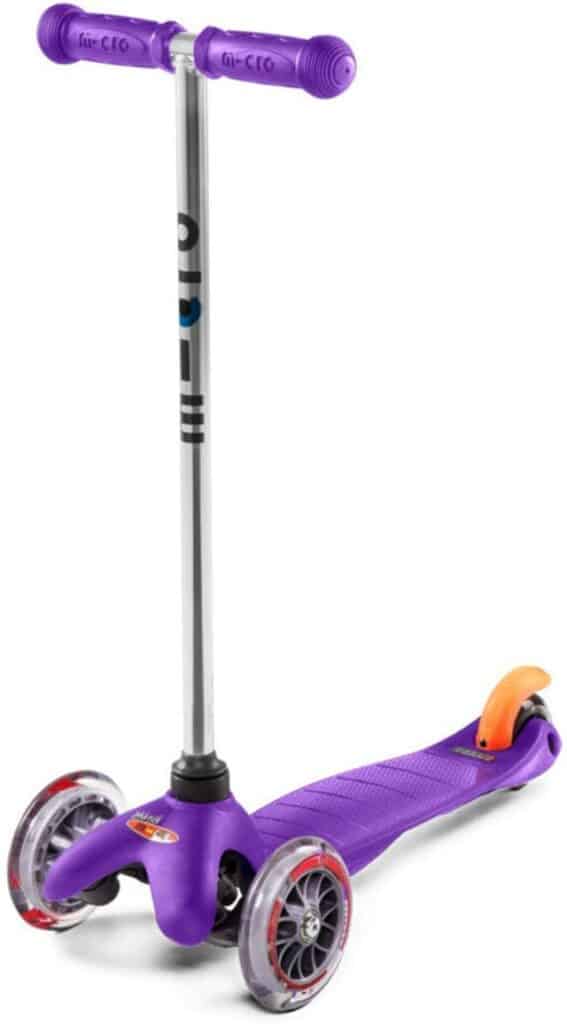 This is an expensive investment, but it's one that'll help your toddler to sleep better by the end of the day! This is a little scooter and would be a great way to introduce your little one to balancing, steering, and all of the other activities they need to master before moving on to a bigger scooter. I love that this kickboard comes in a bunch of different colors.
Pros
Adjustable handle
Replacement parts for this scooter are super easy to find
A great way to introduce your child to a fun exercise
Cons
I wish that this scooter folded up; it's not very compact
It's expensive
USA Toyz Glow Race Tracks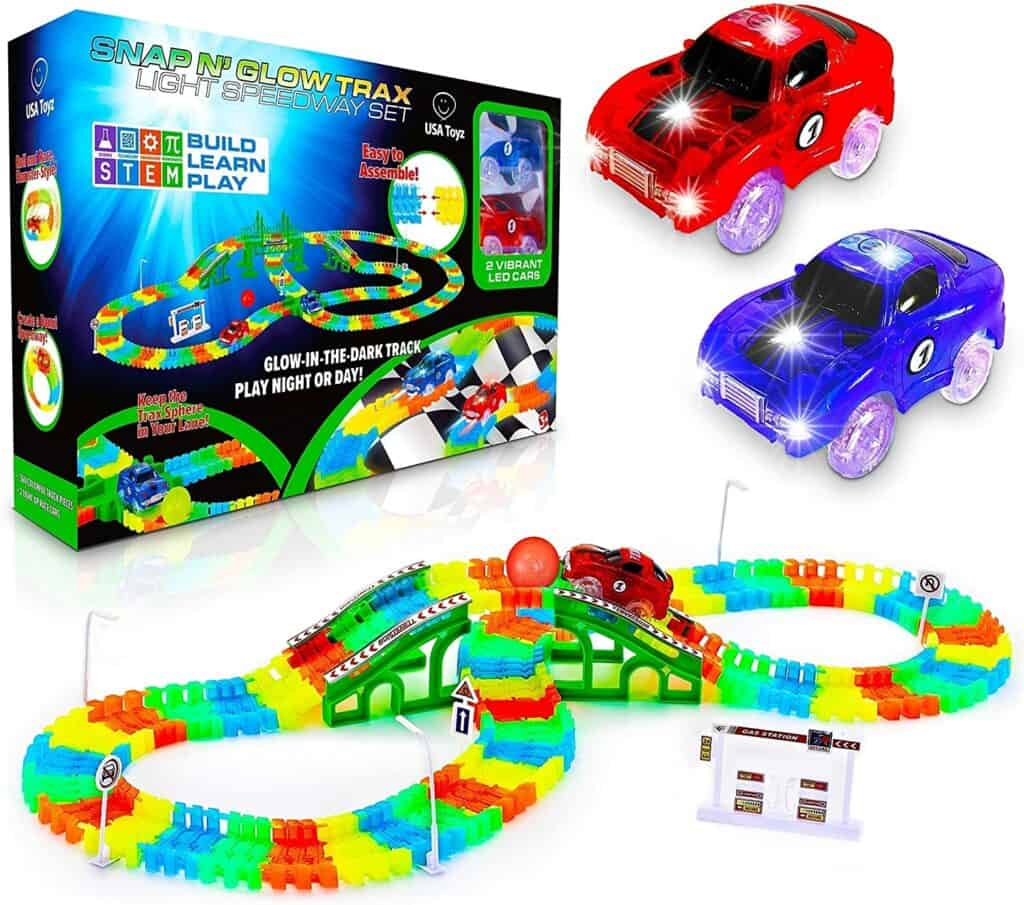 We all know (and love Hot Wheels) – but what about glowing race cars? I would love to play with my son with these super cool glowing race cars in the dark. That way, the glowing car and glowing race track are super bright. And honestly, I think the price on this kit isn't too bad either. It's a lot cheaper than I expected it to be. All of the race track pieces and the card come with LED lights. Plus, I love how the race track comes in different colors too. There's a whole rainbow of fun while you've got everything lit up!
Pros
Super bright LED lights
Fun to play with during the day and at night
You can customize the track
Cons
It probably won't be as much fun to play with once the lights stop working
FunzBo Flower Garden Building Kit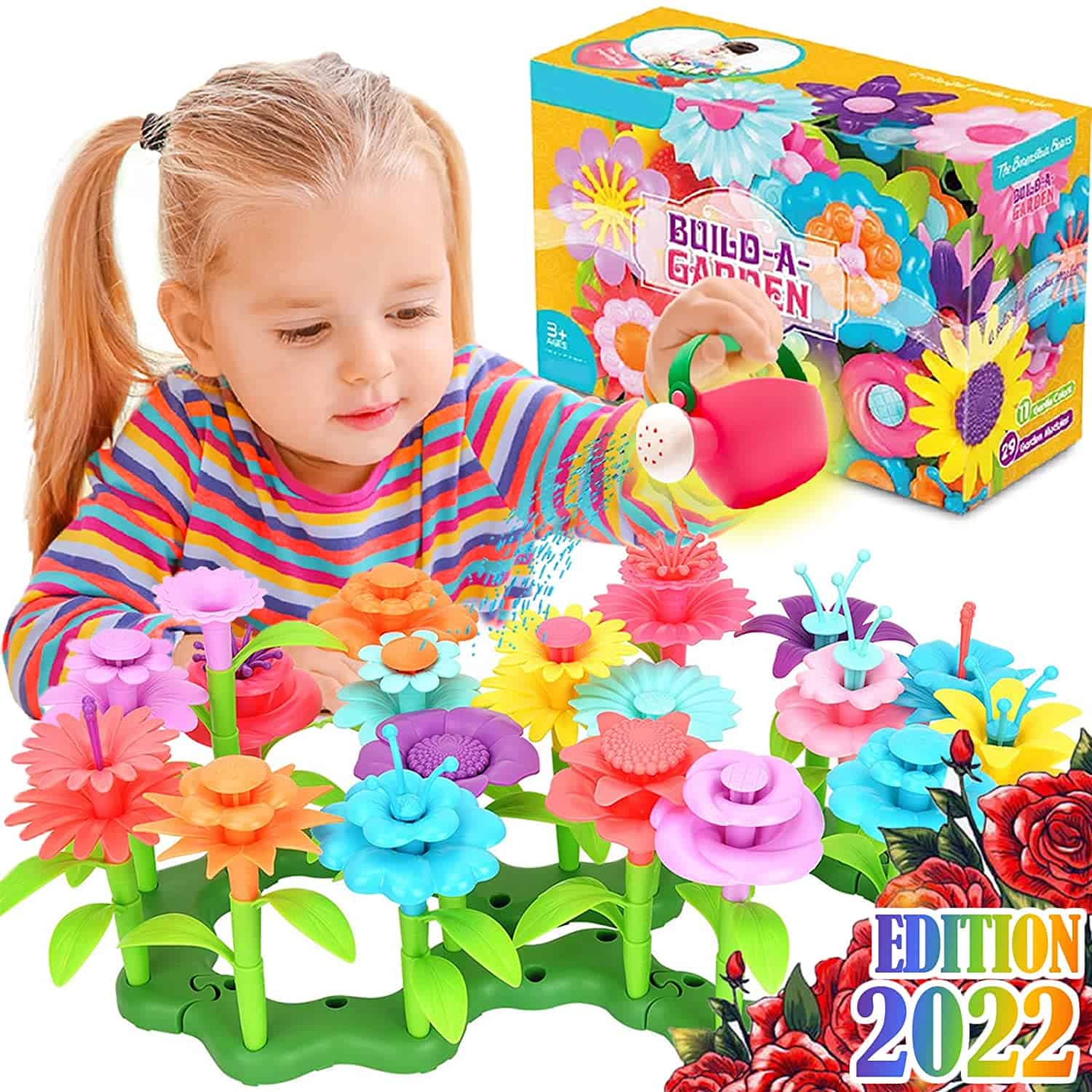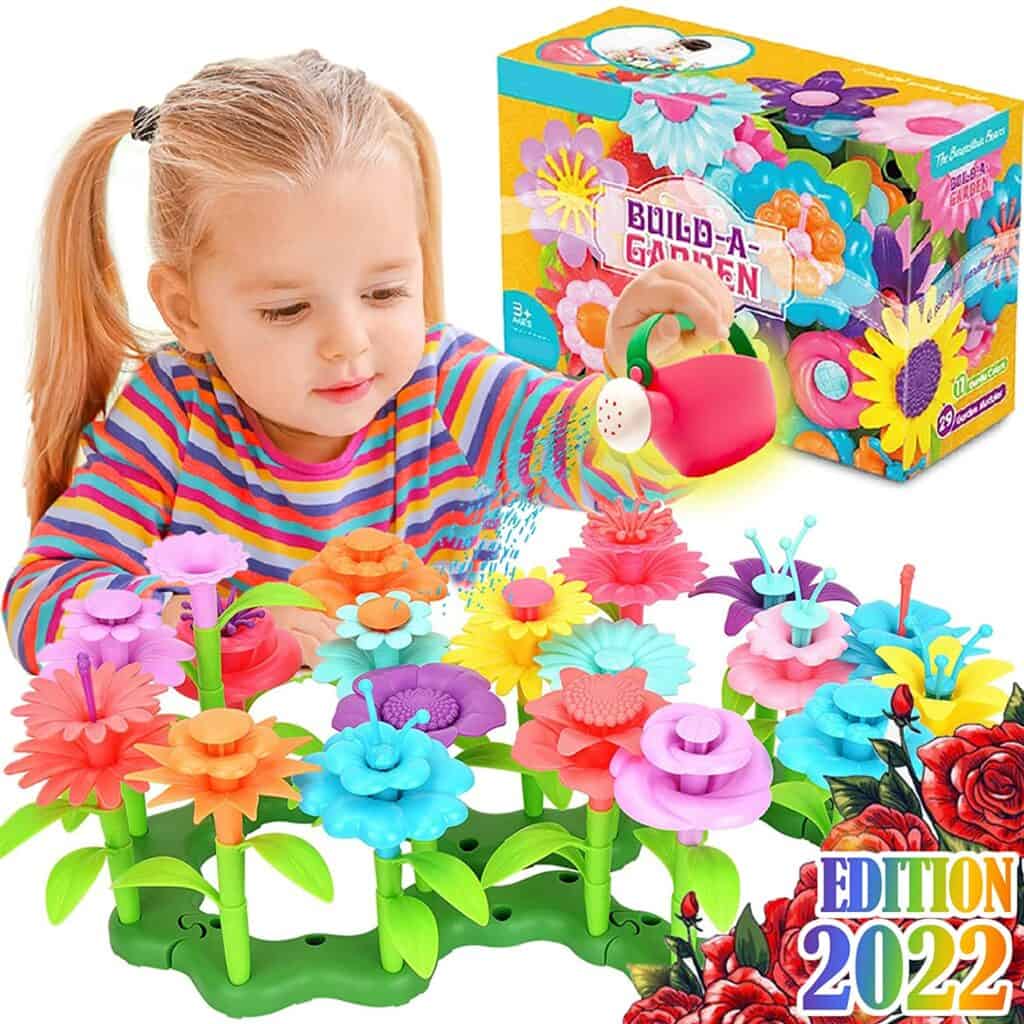 I loveeeee this toy set! I think it's one of the coolest things I've ever seen, as far as kids toys go. If you're looking specifically for STEM toys, this is a great option for your little girl. I also love how there really isn't any danger presented with this building kit. It's super easy to clean up and there aren't any sharp edges. Plus, there's so much potential creativity with this building kit. Your child can make their own unique garden every day; with all of the different color options available, they'll always make up something new.
Pros
STEM learning kit
I think it has tns of pretty colors
Helps to encourage responsibility from your child, because they have to 'water' their garden
Cons
If one of the flower stems gets broken, it'll be hard to use one section of the garden any longer
FAQs
Question: What Kind of Toys Should my 4-year-old Have?
Toys that encourage your child to use their imagination are great around 4-years-old. Introducing toys that help to support your child's math and speaking spills, such as toys with fake cash or musical instruments. Also, you could choose to use toys that provide positive reinforcement, to encourage your child's sense of exploration.
Question: How do I Keep my Four-Year-Old Entertained?
Answer: Try to think outside of the box and even consider creating fun games for them. Build a fort, build a game box, and keep their toys fresh!
Question: Should a Four-year-old Write Their Name?
Your child can begin to learn how to write their name at this age. Introducing your child to toys that help them to learn the alphabet and learn how to write would help to encourage them to write their own name!
Exploring How To Find the Best Toys for 4-Year-Olds
After exploring this guide on how to find the best toys for 4-year-olds, I hope that you have an easier decision picking out suitable options for your child. Take your time thinking about your child's current developmental milestones and what can help them along the way.
Respect that your child might be at a different level than others their age. That's alright; just focus on finding suitable toys to help them grow. Personally, I think the balance board is the best option to go with! Do you have a favorite toy on this list? Let us know in the comments below! 
Find more age-appropriate toys guides by checking these links below: