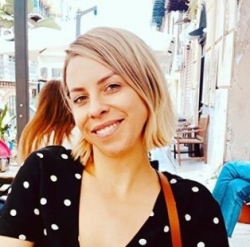 Latest posts by Jodie Chiffey
(see all)
Do you ever sit back and think just how cool it was to be a child in the 1990s? The last generation to live a complete childhood with no social media, the first to play video games. We learned to play outside, and we lived without cell phones.
Oh, we had some of the greatest toys, too. I cannot wait to discuss the very best iconic 1990s toys in this guide!
While we didn't have over 100 TV channels and couldn't watch the latest movies at the click of a button, what we did have was so much more than this. We had Barbie's Dreamhouse, Baby Expressions, Teenage Mutant Ninja Turtles, Pogs, Polly Pockets, and the Furby!
But where are they now? And how do they stand up to the original iconic 1990s toys?
Let's find out together as we take a walk down memory lane!
Bottom Line Up Front
I have found the very best, safe 90s toys and am so in love with the Pollypocket and Barbie Dreamhouse, but the cutest toy from the 90s has to be the Interactive Baby Born Doll!
Remembering the Best Iconic 1990s Toys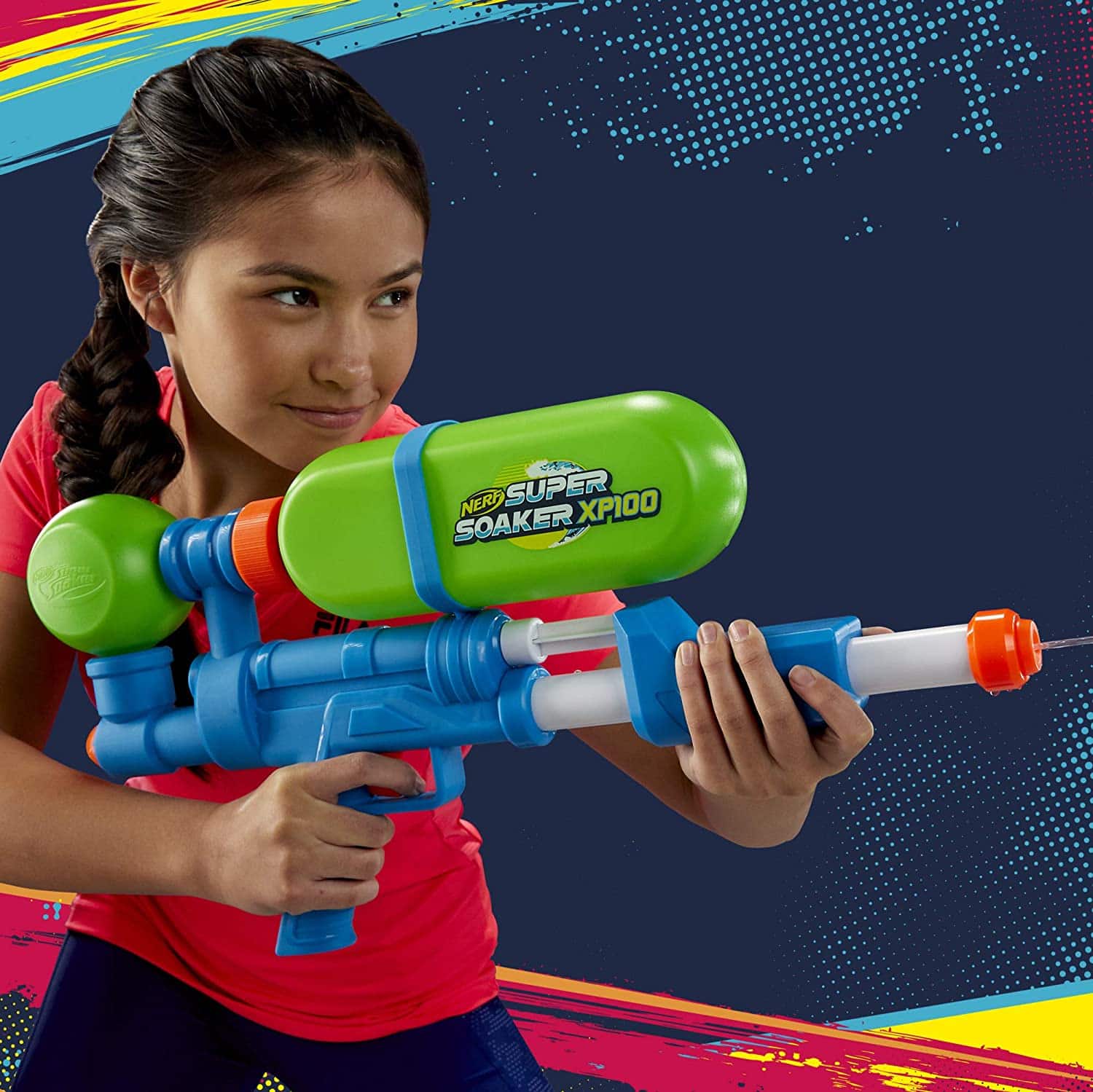 Okay, so the 90s weren't fantastic for everything. Who remembers the clothes, for heaven's sake? The hairstyles and the dance crazes. Cringe! But, when it comes to toys, the 90s was where it was at people!
During this decade, parents had a higher disposable income than their parents had. Commercials became more children-targeted, and dare I say – children became a tad more entitled. All of this combined led to some of the greatest toys ever made.
While I'd love to fill this guide with all the originals of back in the day, I am limited to the 90s-inspired toys available to buy right now. Hopefully, they'll meet expectations!
Choosing the Best Iconic 1990s Toys
So, not every 1990s toy was great; some should never have been sold at all. Just look at the toy-related injuries in 1996 to learn just how dangerous some toys really were!
It is essential in today's world to consider the safety aspect of every toy – thankfully, it is also a legal requirement for toys to be 100% safe. This means it is best to refrain from buying genuine 1990s toys from auction sites, as they won't have been manufactured to today's standards.
While this means you may have to be happy with a similar toy to the one you actually want, it should mean you get to keep your fingers, lungs, and life!
Here are some considerations when choosing 1990s-inspired toys:
Choking Hazards
Age-appropriate toys are marketed this way to keep kids safe – today. Many 3-year-olds are left out of most of the toy market due to the incredible dangers of choking hazards that come with many mainstream toys. Even board games can have small pieces that can easily wedge in a throat.
If you're buying a toy that is genuinely from the 1990s, its original label may be missing or damaged, and the packaging could be lost. This means there's no way of knowing the recommended age for the toy.
Plastic Problems
If you have a Cabbage Patch Doll or original Lego set you're considering gifting to a child today – don't. These toys contain phthalate-rich plastic, which won't instantly harm a child, but the exposure will add up; these chemicals are prohibited today for a reason.
School Rules
Many schools in the 90s implemented bans on popular toys due to health and safety reasons. Before you go and spend money on a copy of a 90s toy, it would be best to learn whether this toy is actually allowed in your kids' school (after all, that's likely where it's going to end up!).

My Product Criteria
When looking to source the best iconic 1990s toys for this piece, there were many things I took into consideration. There were as follows:
Activity
There are 14 types of activities where toys can be used to enable playtime. I was quite an introverted girl in the 1990s, yet I didn't want to fill this article with toys that would have just suited me and those like me today. So, I considered what other people had been playing with in the 90s to make this article more of a broad read!
Age
I wanted to cater to all children, from preschool age to preteens.
Theme
While I couldn't incorporate every themed-toy of the 1990s, I tried to find as many as I possibly could. Things were different back then, you know!
Consumer Feedback
Online your very best asset is always consumer feedback. Before I took my research any further, I wanted to ensure I wasn't looking back with glasses that were too rose-tinted! If, after I'd checked my findings by those of others and we were on par, I would take my research to the next stage.
Best Iconic 1990s Toys for Indoor Use
#1 Interactive Baby Born Doll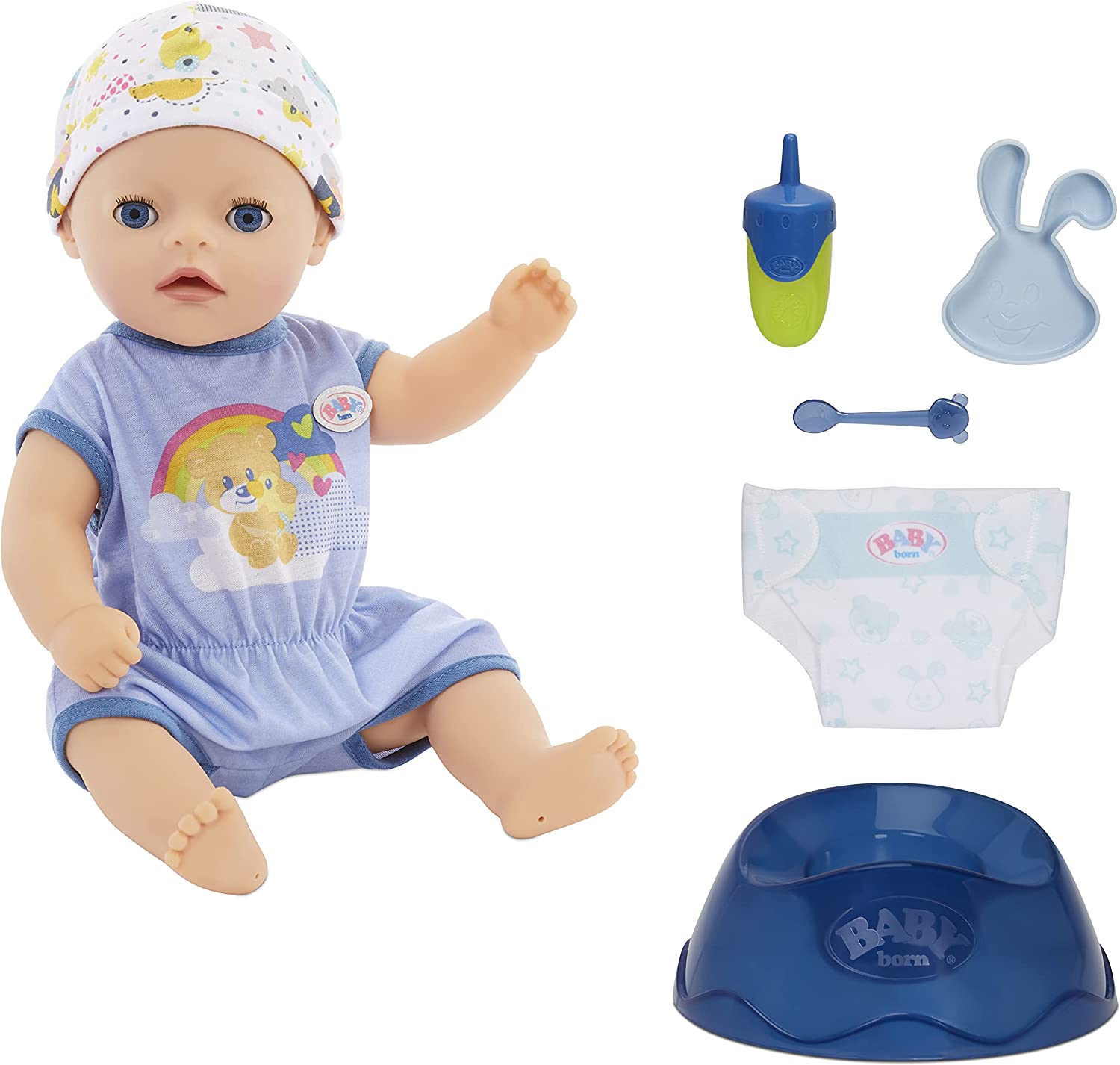 As an adult who works with children with additional needs, I understand that the Interactive Baby Born Doll is a perfect toy to aid with the development of empathy and responsibility. As a 90s child, I simply enjoyed taking on the parent-child role and having a little friend!
Baby born is 14 inches tall, super huggable, and comes fully dressed with accessories such as a diaper, potty, pacifier, bottle, and even a birth certificate. To take on the role of parent, you're to respond to the real tears of the doll by giving him a bottle, putting him on the potty, or changing his diaper.
At the Amazon Baby Born store, there are loads of options to choose from (so many more than back in the day!), including gender, different eye colors, and skin tones, to make the doll more realistic to your family.
Pros
Great for Developing Nurturing Skills
Lots of Options
Realistic Features
Excellent Price
Suitable for Ages 2 and Over
Cons
Can be Fiddly to Dress and Undress for Little Ones
Realistic Genitalia May be Off Putting for Some Parents
#2 Barbie Dreamhouse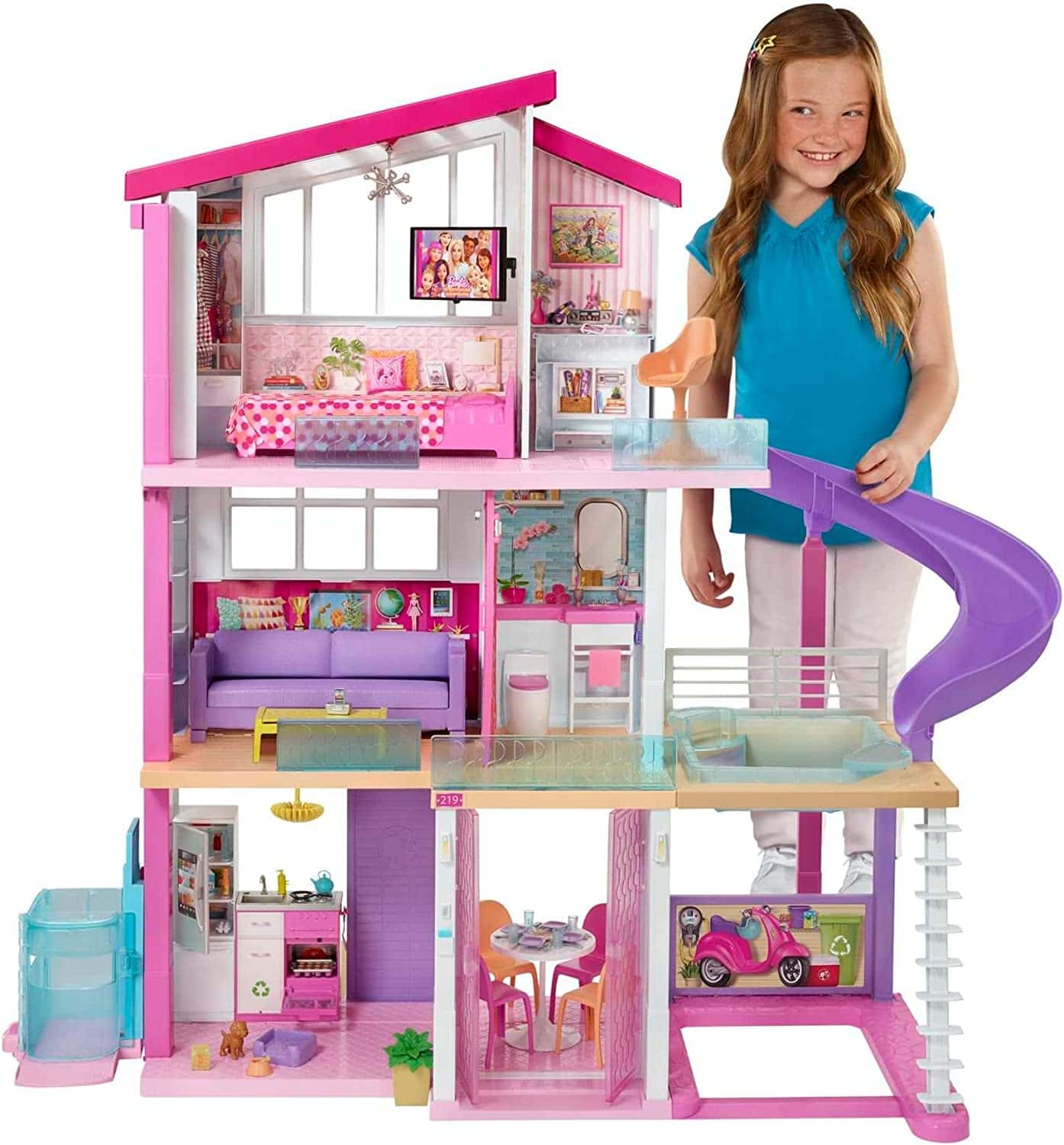 If you were a girl in the 90s and saw a huge box among Birthday or Christmas presents, I am fairly positive you were hoping it was a Barbie Dreamhouse. This toy took second place only to a genuine real-life horse for us 90s girls!
Now, I can't tell you what the original Barbie Dreamhouse had in terms of features because I only ever got to look at them. But I'm pretty sure this is a modern-day version, considering the flatscreen TV and push-button toilet flush!
The house is 4 feet wide, 3 feet tall, and laid out over three stories with an impressive eight rooms; it's a good job there's a working elevator and slide, or Barbie would be exhausted!
Looking around the home and literally, everything is impressive – the couch turning into bunk beds, the sizzling sound on the stove, the whistling kettle, and changeable rooms. Assembly is straightforward and complete in under 20 minutes, but once constructed, it does require a lot of space!
Pros
So Many Cool Features
Fully Furnished
Inclusive Wheelchair Feature
70 Accessories
Sounds and Lights
Cons
Expensive
Needs a Lot of Room
Barbie not Included
#3 Hasbro Furby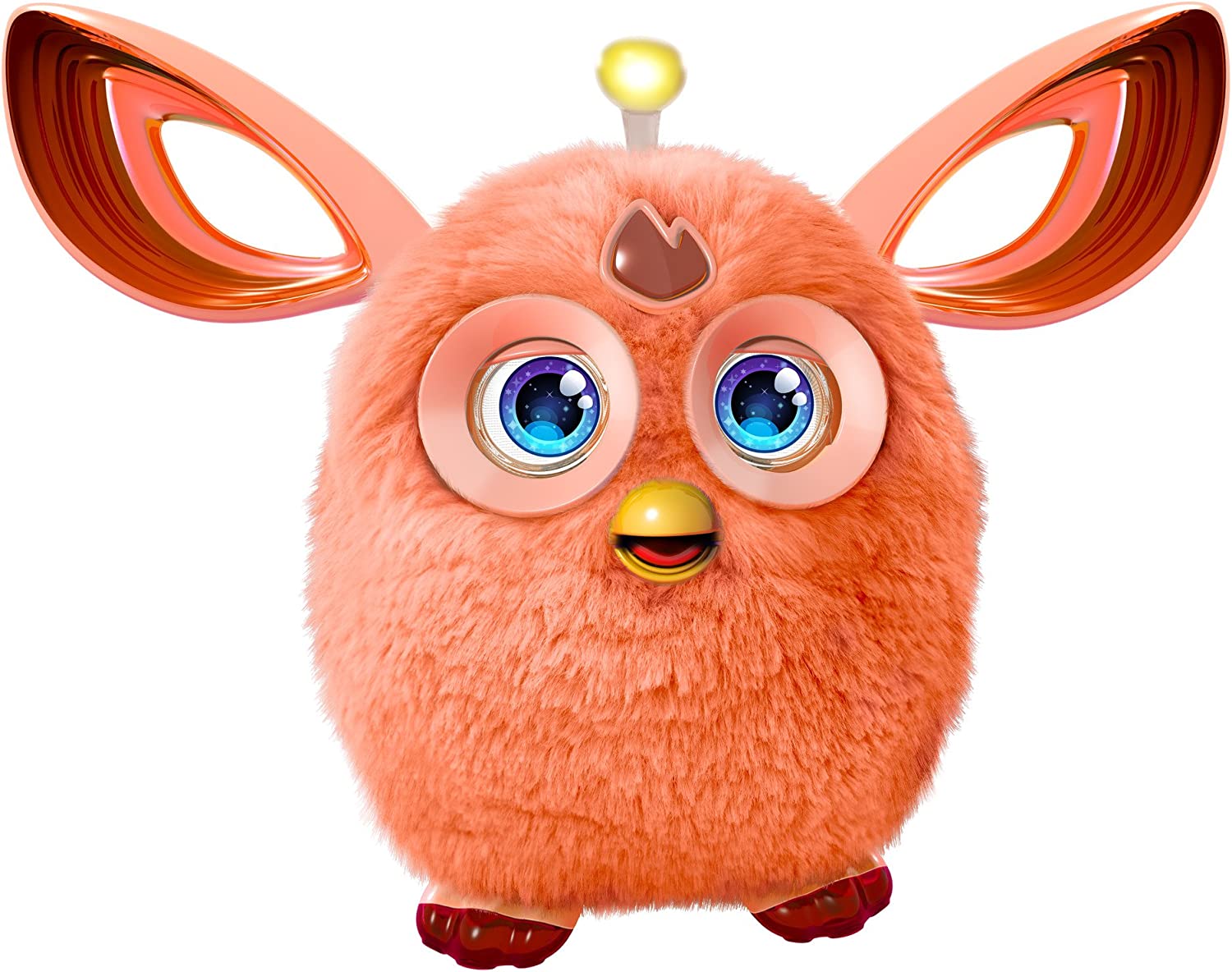 Want to understand inflation? Look at the price of the Hasbro Furby in today's market! But is it worth it? We all were so desperate for one in the 90s; this oddly-shaped fuzzy creature was simply a must-have toy. And today, it is app-enabled (of course), so it can learn new phrases and has more realistic features, such as more than 100 eye animations.
The Furby goes to sleep if you put on its included eye mask. This is similar to 90s Furbys but a lot more advanced and expensive.
Pros
App Enabled
Lots of New Phrases
Retro Design
150 Eye Animations
Cons
#4 Original Tamagotchi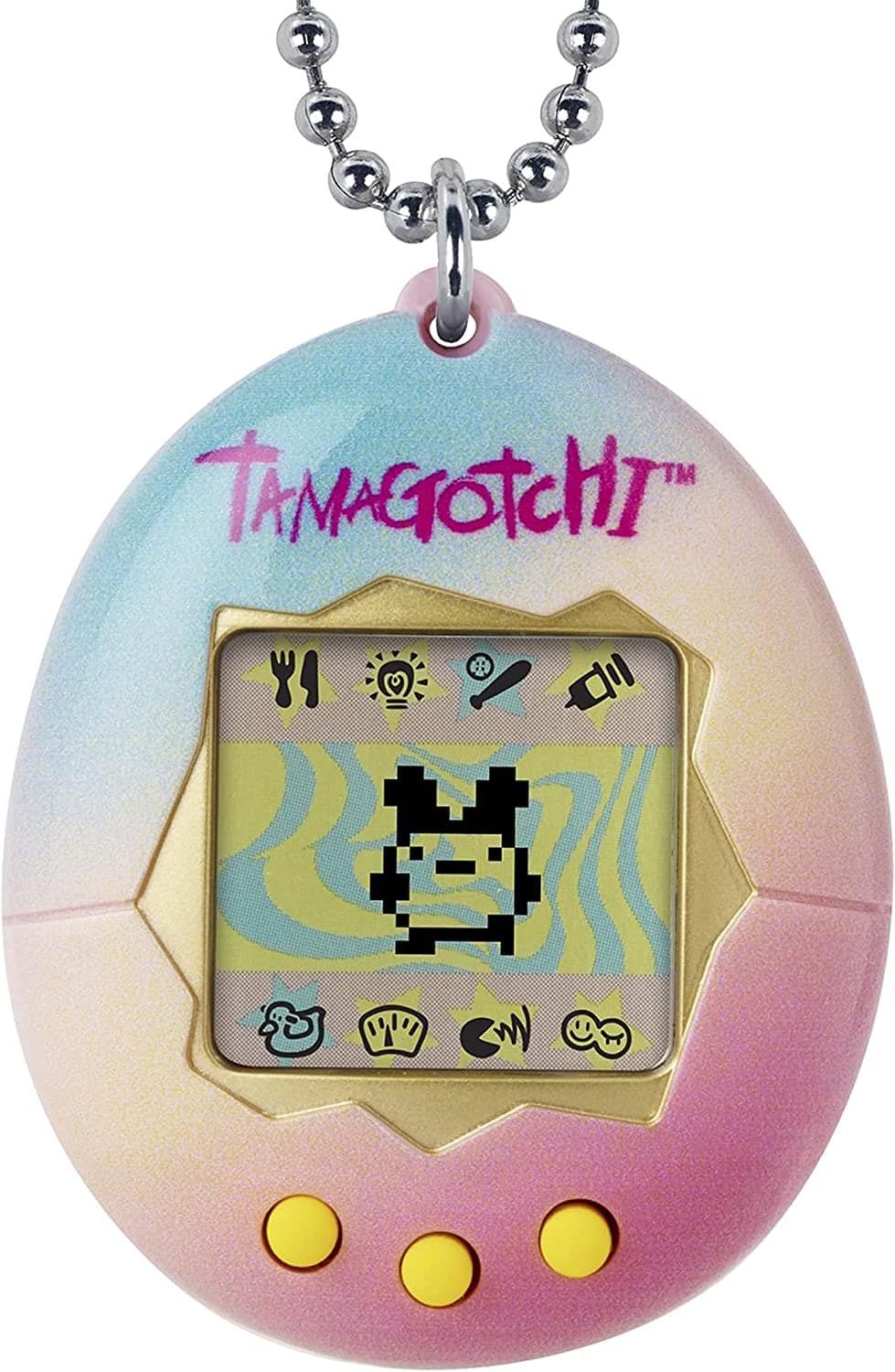 Tamagotchis were banned in many schools in the US and globally, mainly because of the considerable distraction they were to kids. We'd have to choose, do we study, or do we keep our virtual pet alive? Some would literally die if they weren't 'fed' within a 30-minute timeframe. Thankfully, this Original Tamagotchi is a little less high-maintenance!
There are several color options, the price is great, and this is an original design of the Tamagotchis from the late 90s. This is pretty loud compared to the actual originals, or maybe this is just my aging ears!
Pros
Original Design
Lots of Color Options
Online Best Seller
Great Consumer Feedback
Excellent Nostalgic Fun!
Cons
#5 Polly Pocket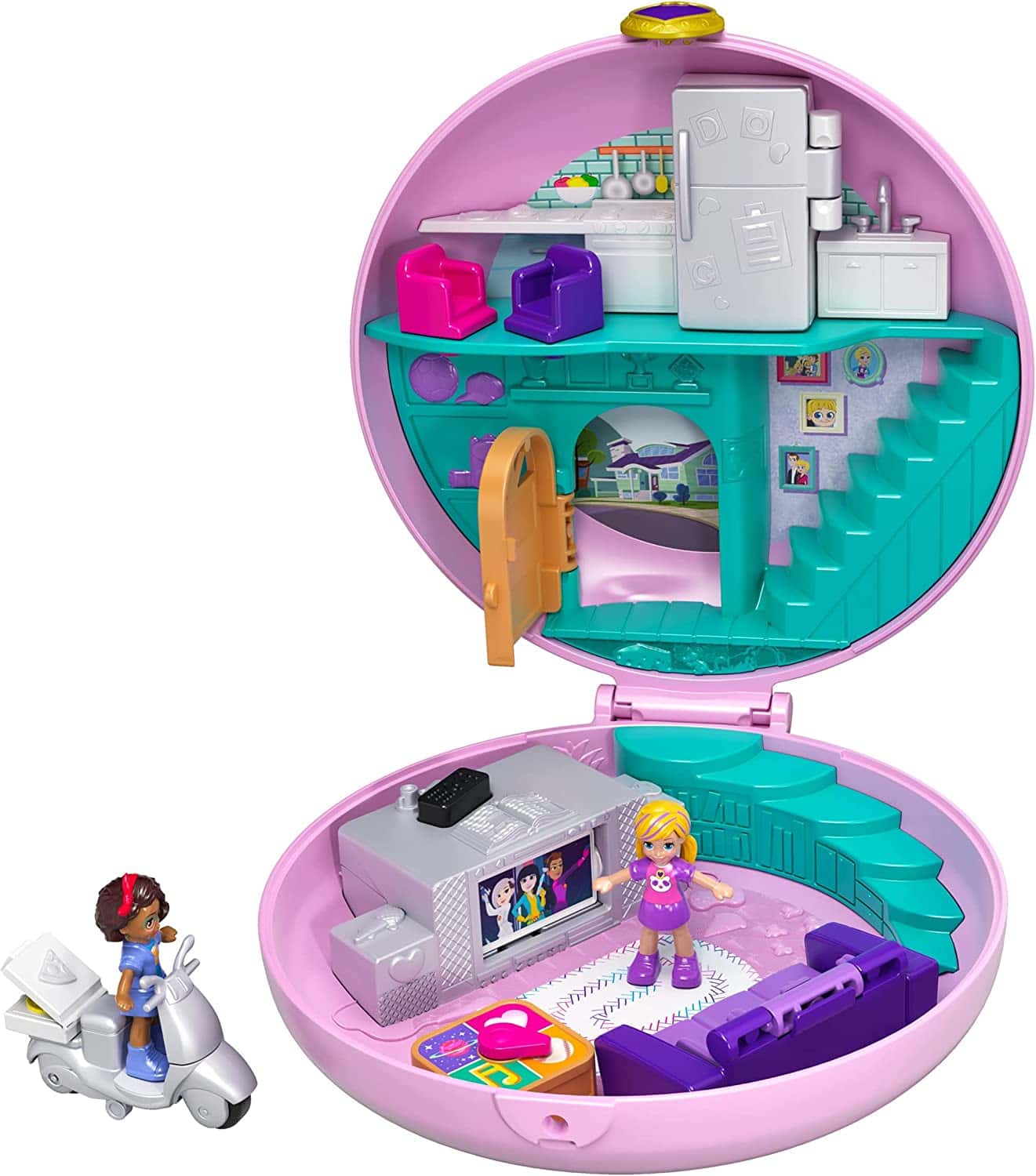 I remember spending hours playing with the latest Polly Pocket back in the day, but would it be the same for kids in such a technological world as ours now? I'm unsure. For me, there's a lot to keep minds occupied, and this Polly Pocket has some upgrades from the originals, such as the fact the figure can stick anywhere in the home, not just one or two spots.
Most of the inner features are usable in play; the refrigerator opens, the couch opens into beds, and the TV channel changes! The set comes with Polly and Shani (the pizza delivery girl complete with her own scooter). It's still a cool set, but it used to be much better quality as this feels a little fragile, especially some of the accessories.
Pros
Good Price
Moveable Furniture
Included Accessories
Stackable Floor, so the Dolls Stand Anywhere
2 Figures Included
Cons
Not as Durable as the Originals
Questionable if 'Fun Enough' for Today's Kids
#6 Easy Bake Oven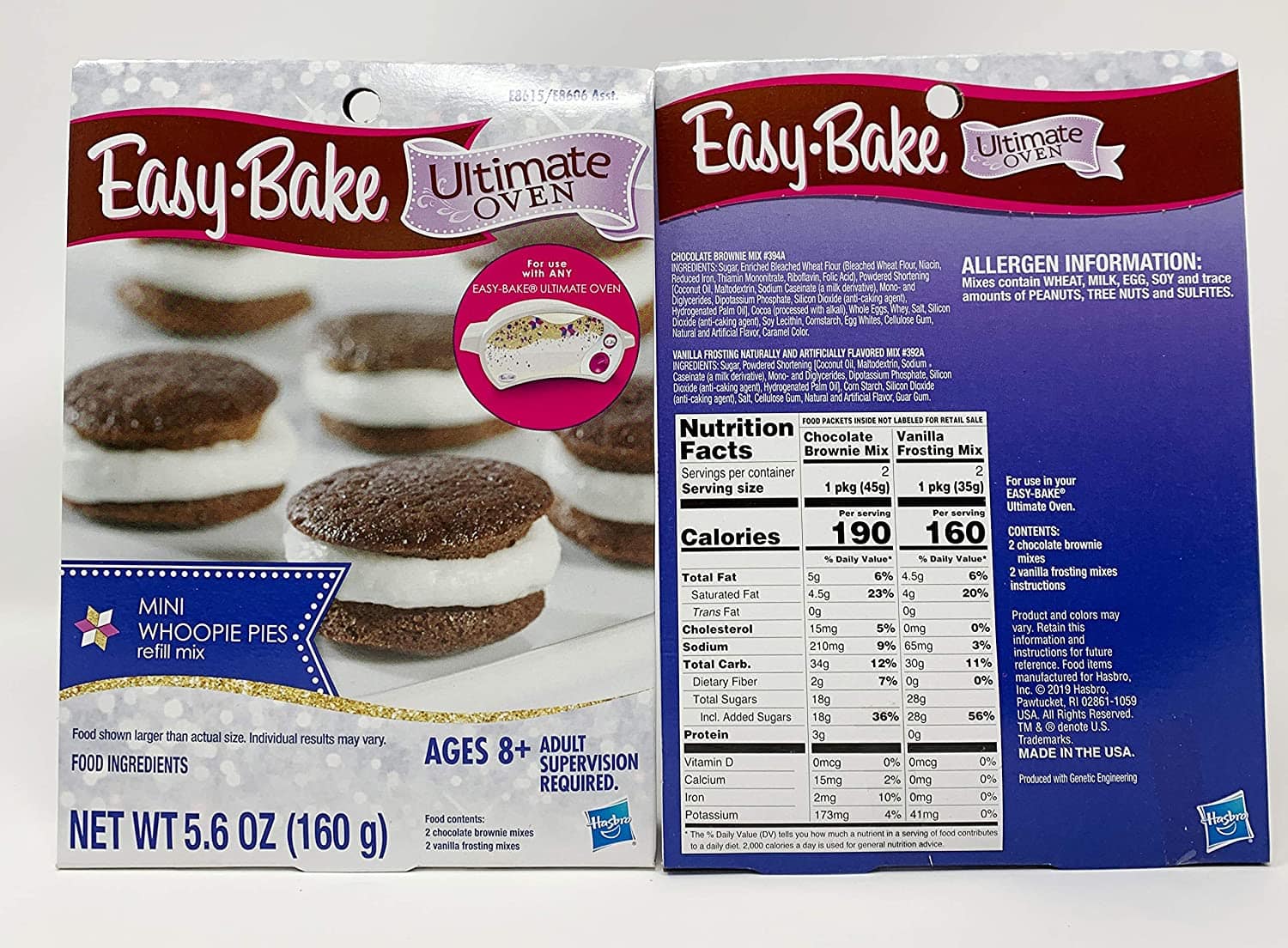 The Easy Bake Oven allowed kids to have the kitchen experience of their parents; however, it wasn't all plain sailing for this toy in the 90s! Hasbro was the leading manufacturer of the original easy bake, but the brand issued a recall in 2007 due to many kids suffering burns and stuck fingers!
This oven is made in the US to the health and safety standards of today, so it should be okay?! This bundle is well priced considering all the accessories included, such as baking trays, kitchen tools, and three-packet mixes (cheese pizza, whoopie pie, and red velvet strawberry cake).
Recommended for ages 8 and up.
Pros
Affordable Bundle
Made in the USA
Excellent Consumer Feedback
Great for Life Skills
Cons
Not Suitable for Under 8s
#7 Space Alien Embryo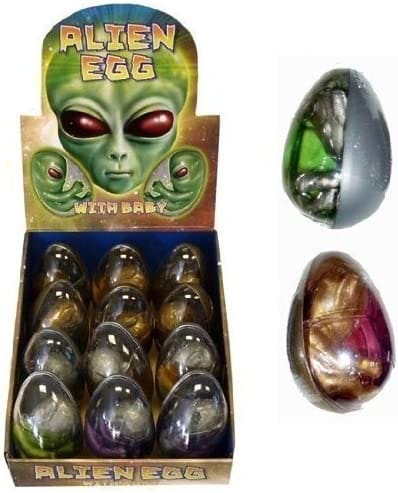 If you didn't have a Space Alien Embryo in the 90s, what were you doing with your life?
These were the toy in my school and neighborhood, and this purchase includes three eggs; of various colors. So, they don't do anything, but the slime is fun to play with, and you never know – one day, one alien could have a baby?!
Pros
3 Aliens Included
Fun Slime Play
Good for Sensory Play
Cons
Doesn't really do anything.
#8 Lite Brite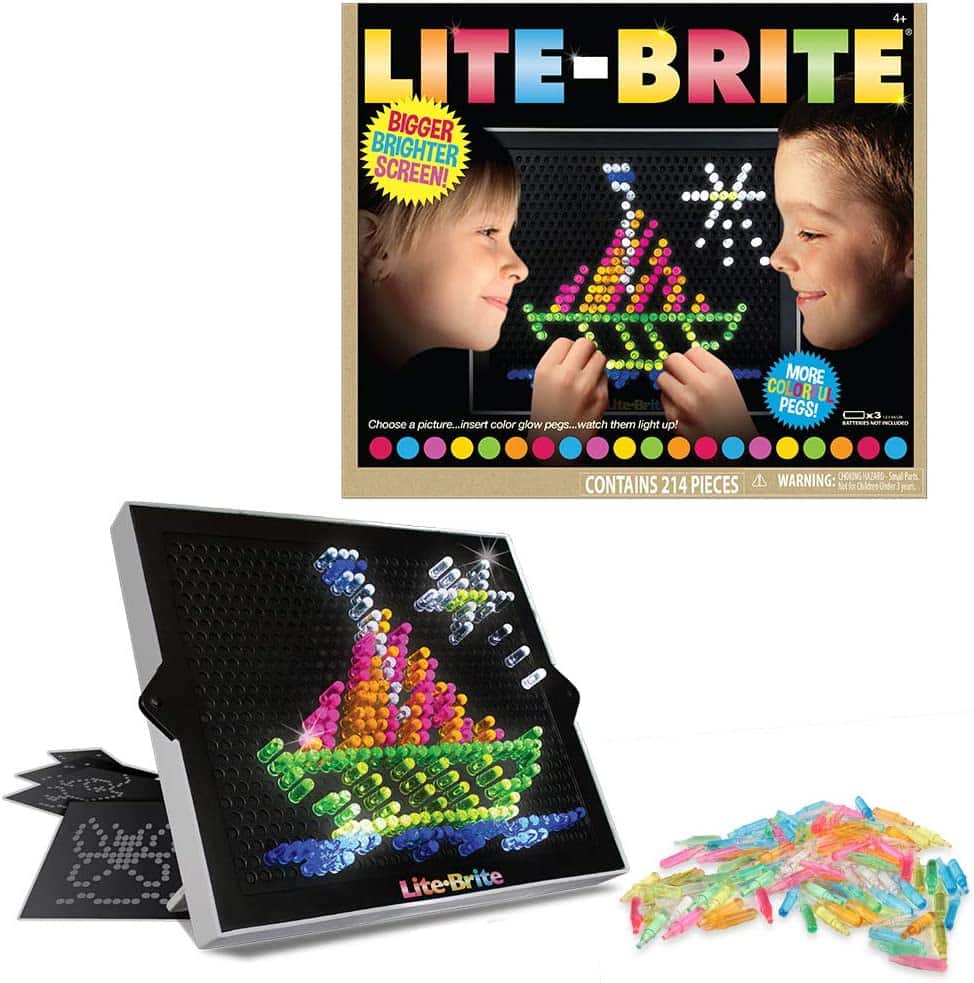 In my day, Lite Brite and sleepovers went together like Kenan and Kel! This updated version of the original classic can bring back many happy memories of much more innocent days. The board is larger and includes 200 LED bulbs for a brighter playtime.
This is the perfect toy to help to develop fine motor skills. However, it isn't much of a challenge to squeeze the foam pegs and render them unusable.
Pros
Fantastic Price
Excellent for Motor Skill Development
LED Lighting
Cons
Foam pegs aren't the most durable.
#9 Troll Dolls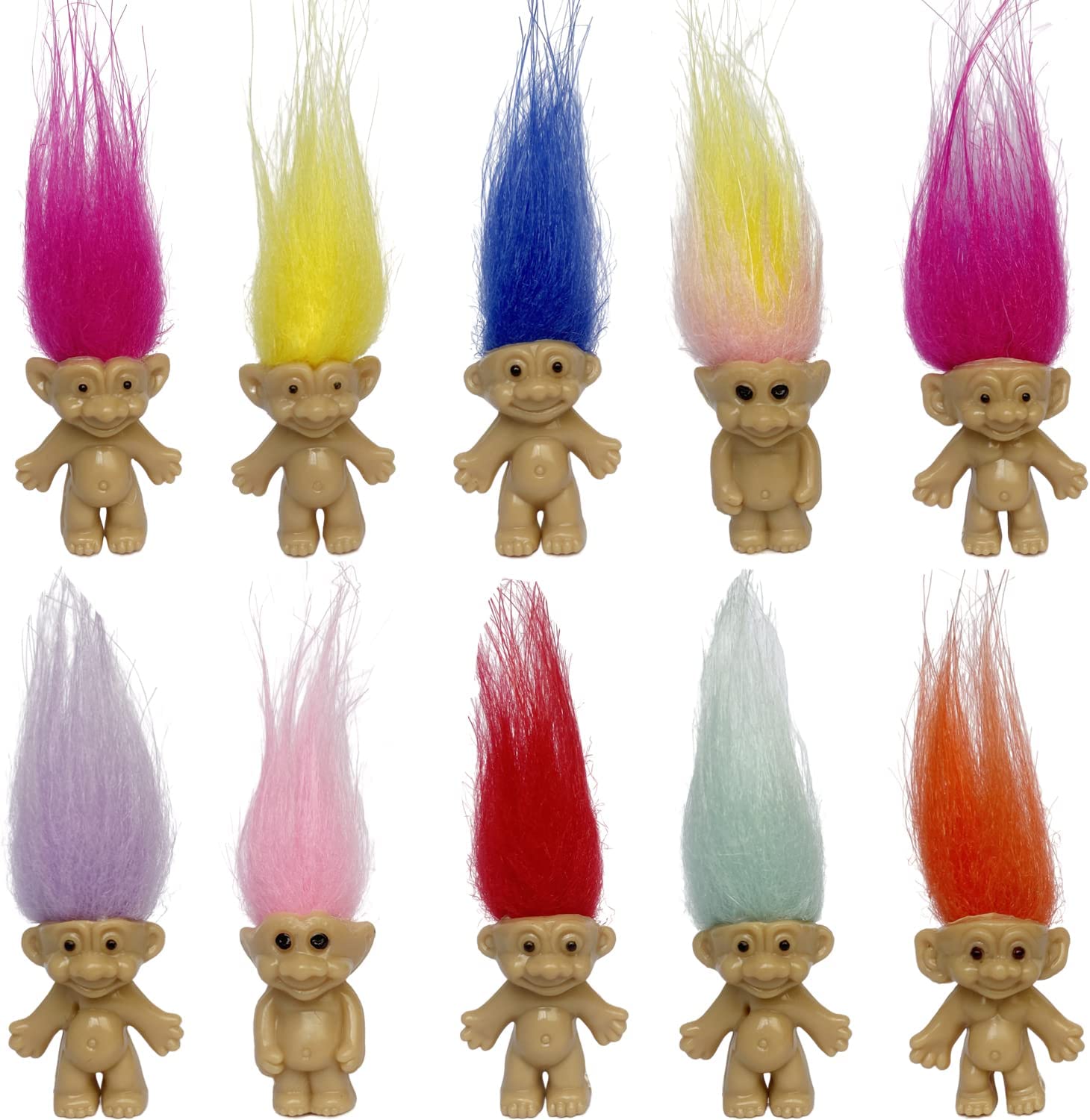 Like the alien eggs, Troll Dolls didn't actually do anything but were a truly desirable toy nonetheless. I love this 10-pack which includes the original-design trolls, each with a different hair color.
Pros
Fantastic Price
Multipurpose
Original Design
10 Trolls Included
Cons
Best Iconic 1990s Toys for Outdoor Use
#1 Slip n Slide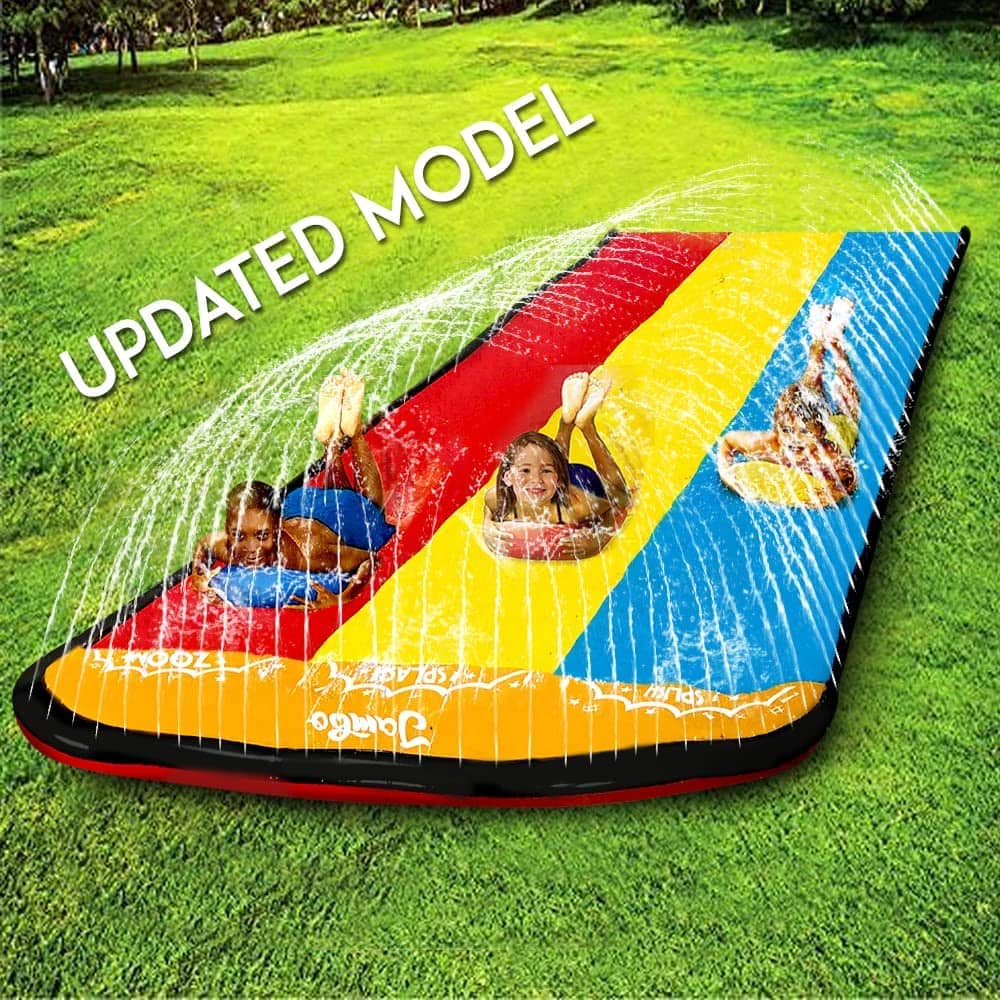 Slip n Slides were recalled in 1999 due to a high number of neck injuries. However, today's Slip n Slide is made from much sturdier stuff and feels much more durable (and safe!). You'll need a hose and to supervise play, but this outdoor retro toy could make your kids summer!
Pros
Old Fashioned Outdoor Fun
Strong PVC Material
3 Lanes
Cons
Some Consumers Mention Tears
#2 Moon Shoes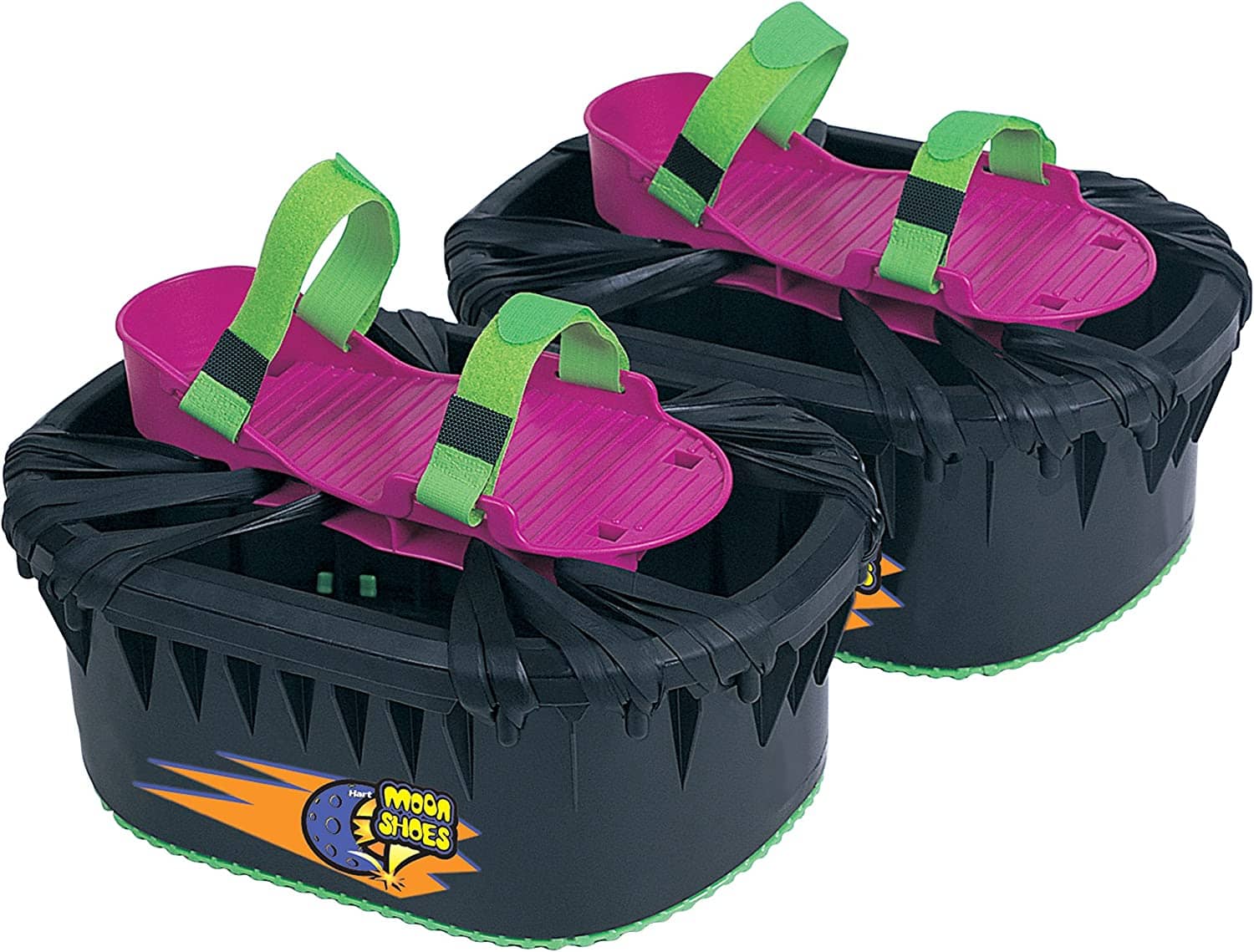 Moon Shoes were all the rage in the 90s! These mini feet trampolines were the talk of the neighborhood and so much fun! Today's version seems to be identical. While they may not be the coolest thing kids today can have on their feet, they may be the most fun.
The shoes come in one size with adjustable straps; they fit feet up to an adult size 9 and hold a maximum weight of 160 lbs. As a mom, I have to be honest and say I wouldn't feel too comfortable with my child using them as I see so many potential hazards, but in a controlled environment and under great supervision, I'm sure there's lots of fun to be had with this product.
Pros
Identical to 90s Style
One Size
Adjustable Straps
Great Fun
Cons
These are probably best to avoid if you're an overly safety-conscious parent!
#3 and #4 Pokemon Cards and Pogs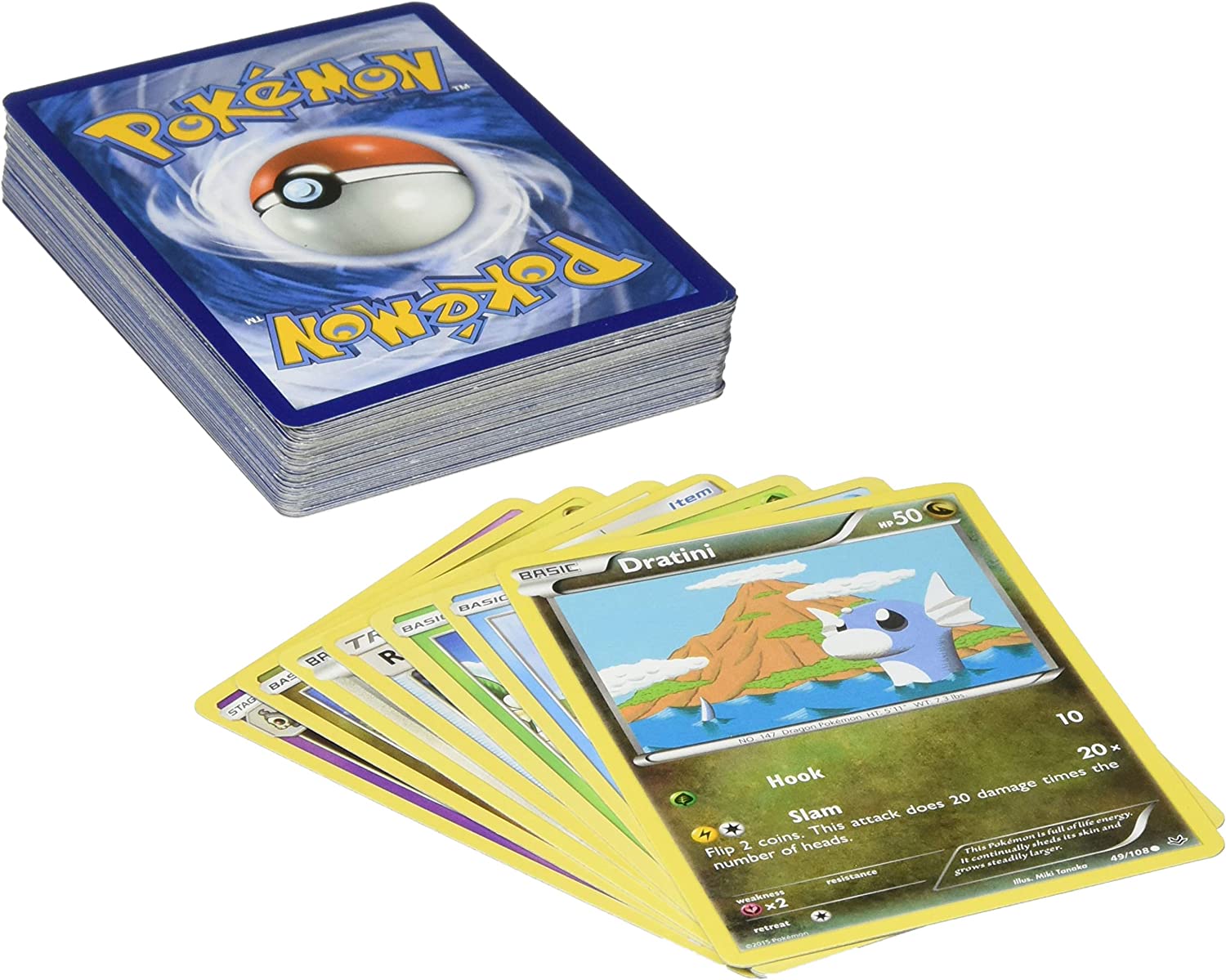 Pokemon Cards and Pogs were the toys to trade in the schoolyard of the 1990s; they enabled friendships, healthy competition, and a positive interest. Pokemon is still a mainstream toy today, but Pogs seem to be long-forgotten. Both toys are worthy of a comeback!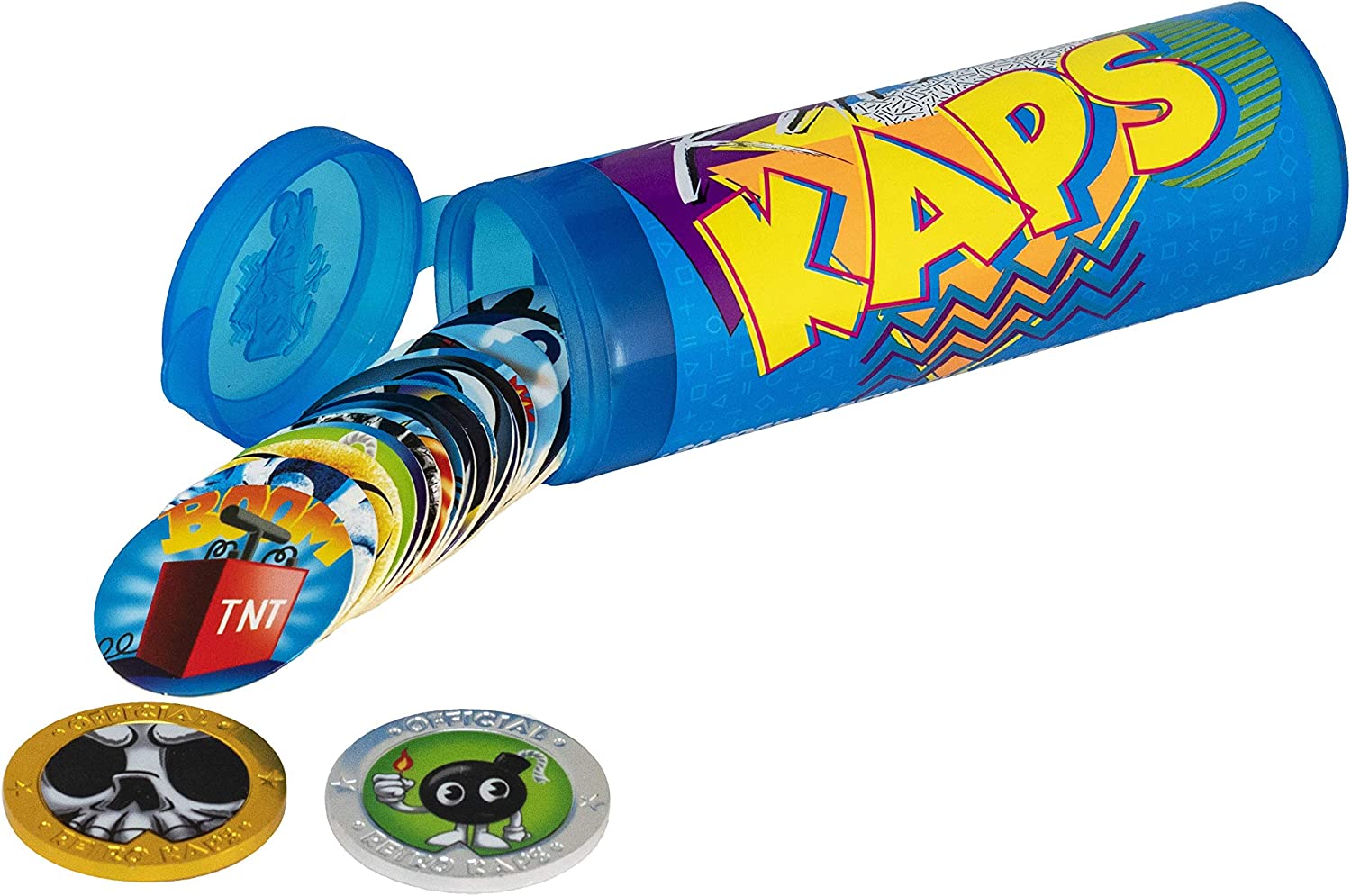 Pros
Great for Social Skills
Fantastic Prices
Healthy Interest to Nurture
Iconic 90s Toys
Cons
While Pokemon remains mainstream, Pogs are yet to have their revival, which may make them a pretty pointless buy!
#5 Super Soaker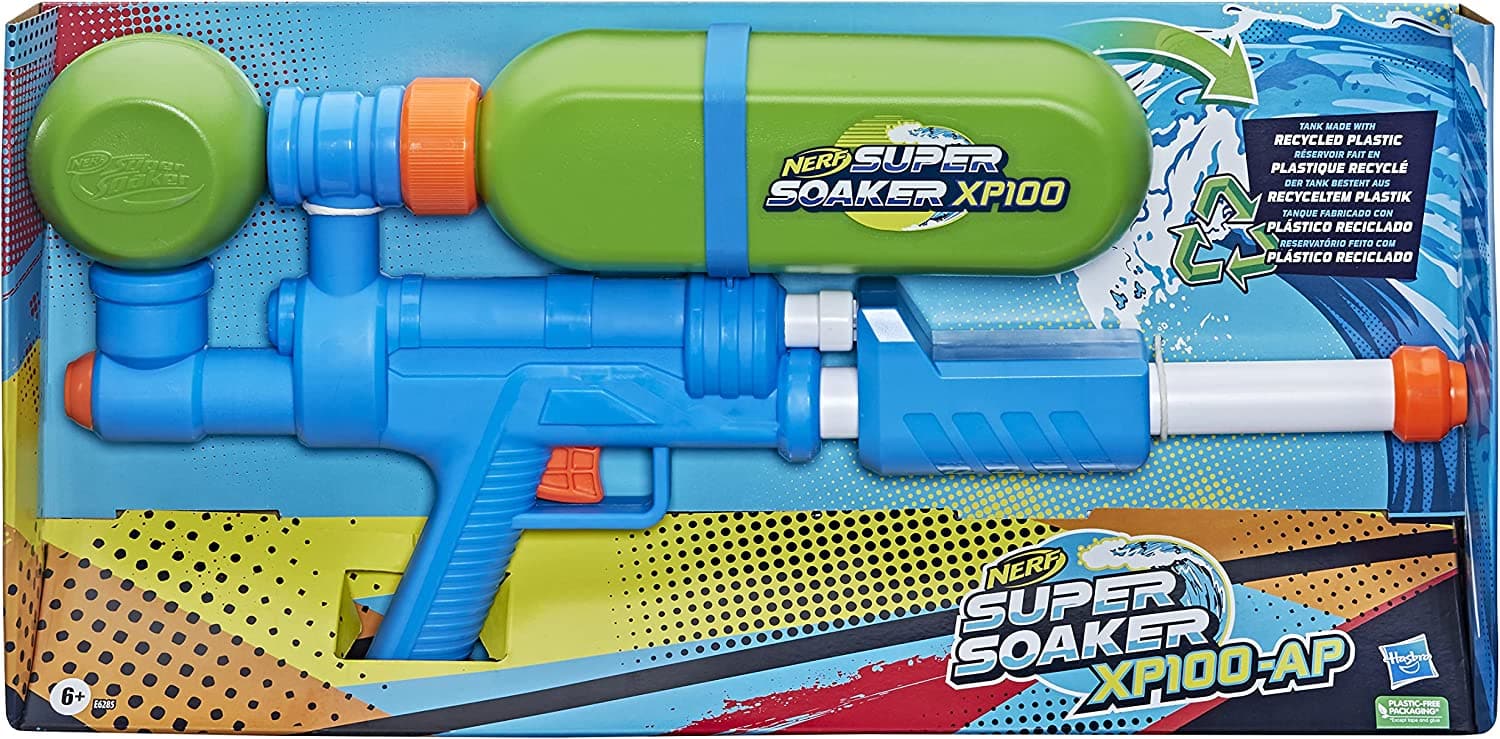 The Super Soaker is certainly a blast from the past! The XP100 looks identical to the water guns of the 90s and features the same easy load and continuous flow. The stream is powerful, so I believe the age recommendation – of 7 years and over – to be sensible.
Not in love with the price here. This is a very basic water gun, yet priced in the more advanced category.
Pros
Absolute Blast from the Past
Easy to Reload
Continuous Flow
Powerful Stream
Cons
Basic operation for a very high price.
#6 Skip It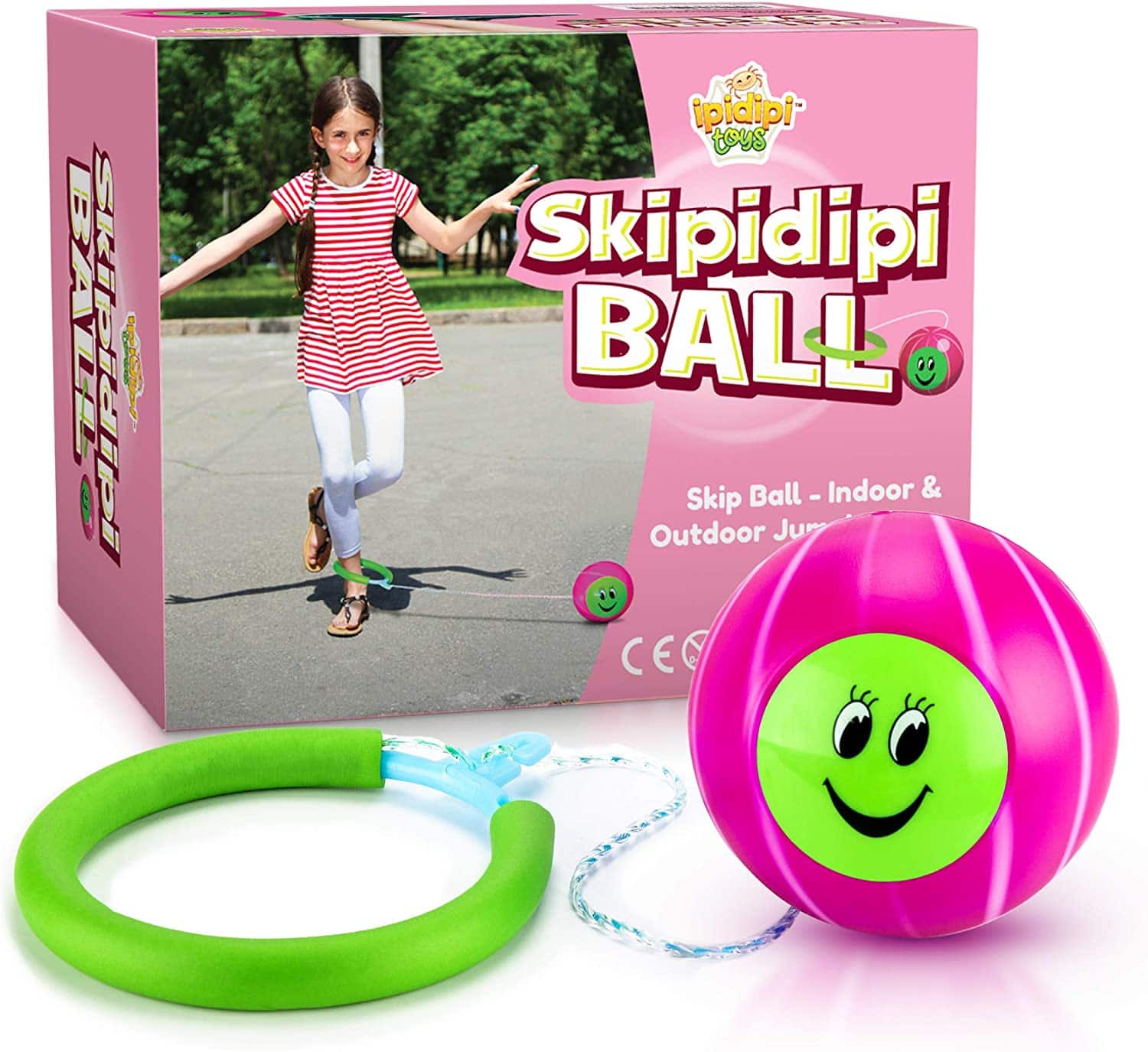 Skip It offered the same experience as double dutch and rope skipping but without the risk of being tangled in the rope! It's still a great cardio workout today and a good tool for developing spatial awareness and gross motor skills.
The price is fantastic, and this physical activity toy is perfect for children aged 5 and over.
Pros
Perfect for Skill Development
Fun Exercise
Cardio Workout
Lovely Retro Gift
Fantastic Price
Cons
You need to fill it with sand for added weight, but this is not included.
Frequently Asked Questions
Question: How Many 90s Toys Were Recalled?
Answer: It's impossible to find an actual number. However, it is highly likely that at least one toy you owned in the 90s will have been recalled, from Skyspinners to the talking Po plush and seemingly innocent Cabbage Patch dolls.
Question: Can You Buy Genuine 1990s Toys Today?
Answer: Buying safe toys for your kids may mean avoiding genuine 1990s toys. Anything made before 2008 doesn't meet the federal safety standards for toys; they may contain toxic phthalates or high levels of lead paint. And we cannot tell the levels of these substances just by looking at a toy.
Question: Are Original 1990s Toys Worth Anything?
In Conclusion: Which Are the Best Iconic 1990s Toys?
It is nearly impossible to choose just one 1990s toy and position it as the best of its time, but I believe my guide includes 15 of the very best. Depending on the recipient, their preferred activity, and your budget will determine the 'best' for you.
All toys in my guide have so much to offer in today's society; the Interactive Baby Born Doll teaches a child how to nurture and care for something else. The Barbie Dreamhouse provides show-stopping fun, and Skip It is just as much fun today as it was way back then.
I was a little disappointed with some toys. For example, today's Polly Pocket feels less durable and well-made than back in the day, and the Super Soaker is simply overpriced. However, there is a toy here for every parent and child to share a nostalgic playtime with together!