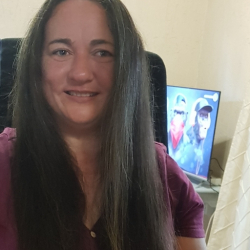 Latest posts by Caroline Lambert
(see all)
It's sad when a toy becomes misunderstood, vanishing from the store's shelves faster than ice on a summer day. However, I'm here to share the best Homies toys for the die-hard fans who refuse to allow controversy and generalization to remove an adorable line of figurines. Besides, these toys have become pretty collectible.
I'm a mom of two kids. So, don't underestimate my doubt about the controversial toy theme. However, I look at all sides of a story. Kids deserve to collect the toy types they enjoy. In addition, my kids know the value of collectible toys, even though the Homies range isn't age-appropriate for my daughter.
In contrast, my son understands how Homies figures can welcome role-playing activities without reenacting the so-called violence outside playtime. No toys would be left on the market if they inspired violence. Imagine everyone saying the ultimate Ninja Turtles toys encourage children to ninja-chop their friends. My point exactly.
So, let's see which Homies toys are the best to start a Chicana-styled collection for older kids.
Homies Toys: Bottom Line Up Front
Homies is another brilliant toy theme for older kids and adult fans to collect. In addition, figurines inspire imaginative play. I don't believe that kids learn violence through Chicana-styled figures. Instead, I see my son enjoying many so-called violent toy themes by acting out his frustrations on the playsets before going out.
As a result, my son manages his anger with playtime and not on the playground. However, each child is different. So, I'll recommend that Homies figures are fantastic collectibles for kids over 14. Meanwhile, let me share my favorite pack. The Best Homies Series 13 Full-Figure Collection is my ultimate pick.
The full-figure collection includes all 24 Chicana characters from the last series of Homies figures. In addition, it's a limited edition box with an authenticity certificate to double the collectible potential. This pack includes women, dogs, men, children, and two chase editions with varying styles. It's a young collector's dream pack.
However, I also have a few more Homies figure packs and series collections to check out before I share the many series and crossovers available.
More Top Homies Toys at a Glance
Homies toys are becoming rare commodities. So, glance at three more top picks before learning about the various series, how they cross with each other, and how rare the available options have become.
The Best Homies Series Chase Figure Pack is one of Gonzales' newest figure lines you can find on his online store. Meanwhile, you'll never know which chase styles you'll get with each purchase.
The Best Homies Series 3 Hood Hounds Figure Collection is a favorite because I love the Hood Hounds series. In addition, it's the complete Hood Hound series pack from the third launch.
The Best Homies Series 2 Clowns Figure Pack is a top pick because clown-series Homies figures aren't easy to find. Moreover, the clowns look brilliant among the hood figures.
Quick Tips for Homies Toys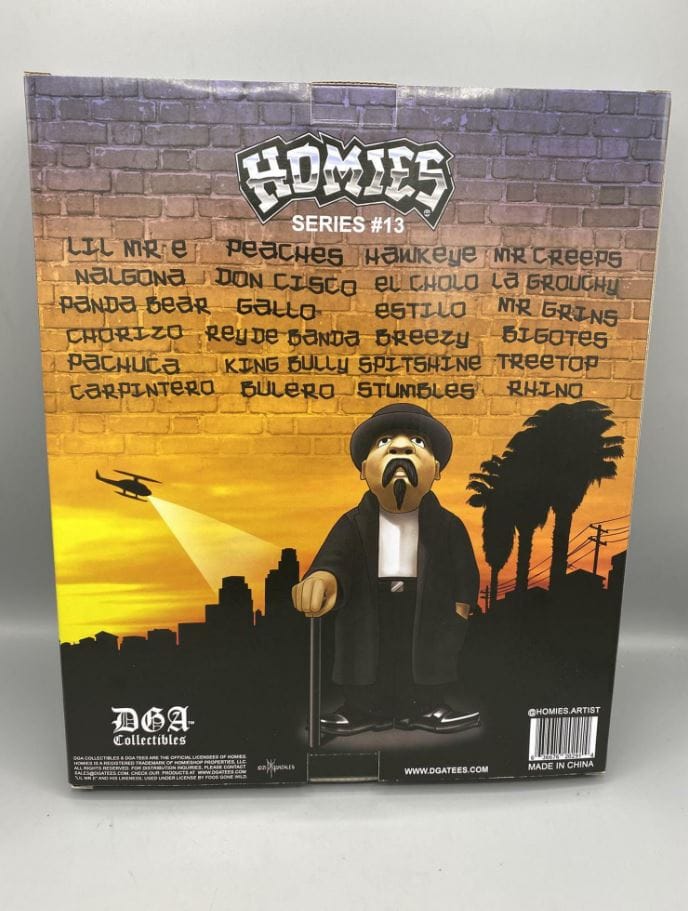 Homies is a weird toy line consisting of collectible figurines only measuring two inches tall. They used to be in every department store's vending machine, but they have become more collectible. David Gonzalez created comic strips and toys based on his childhood characters (and animals). The mini-figures are Chicano-styled.
Chicano characters are American men or boys with Mexican heritage. However, some series of Homies figures go beyond the Chicano characters by introducing animals and women. However, the animals ideally represent the people in the comic strips. For example, Pit Bulls are synonymous with Chicano characters.
So, Homies toys are collectible treasures you don't easily find in stores anymore. However, various series are available if you look at resellers. I'll share the best series you can still find in some stores. However, there's a complete list of Homies series if you want to collect the toy figurines, but you'll search for them:
Barrio Superstars
Big Heads
Bullyz
Chase
Clowns
Collector's Series
County Dogpound
Homie Girl (rare and not traditionally Chicana-style)
Hood Hounds
Lil Homies
Palermo
Retired
Trailer Park
Zombies
In addition, you'll find Homies series one through 13. Many Homies figurines come on collectible cards with multiple figures inside. For example, Homies Series 13 can have cards one to four. You'll need all four cards to collect every Homies figure. Alternatively, you find some series sets on a single collectible card.
Furthermore, Homies also have blind boxes with Big Heads figures. You'll need good luck to collect all the figures. Moreover, some Homies figures come as single editions. You'll likely find single editions for the four main Homies: Hollywood, Pelon, Smiley, and Bobby Loco. Hollywood represents Gonzales.
Furthermore, every Homies figure can cross series. For example, a series one figure can also belong to a series retirement collection. Many Homies toy figures are available to collect. You'll need someplace to start. So, let's see how I picked the best Homies toys.
How I Picked the Best Homies Toys
Admittedly, it's hard finding toys when someone takes them from our stores. However, I'm determined to find the best bang for your buck by sharing Homies figure packs and collections still available at Walmart and other retailers. Therefore, I won't share single figurines from Homies. Instead, I'll focus on groups from specific series.
You'll have some Homies collections to start the controversial toy collection. My son loves collecting figures and becomes more determined like me when they gain a bad reputation. We know how valuable these figures can become as collectibles soon. However, few packs and collections are available.
Best Homies Toys: My Recommendations
Poor Gonzales never intended his figures to become controversial and be kicked out of retail stores. However, it turned them into sought-after collectibles for older kids and fans. So, let's see which series packs and collections I found available because they're the best starters before finding more collectibles.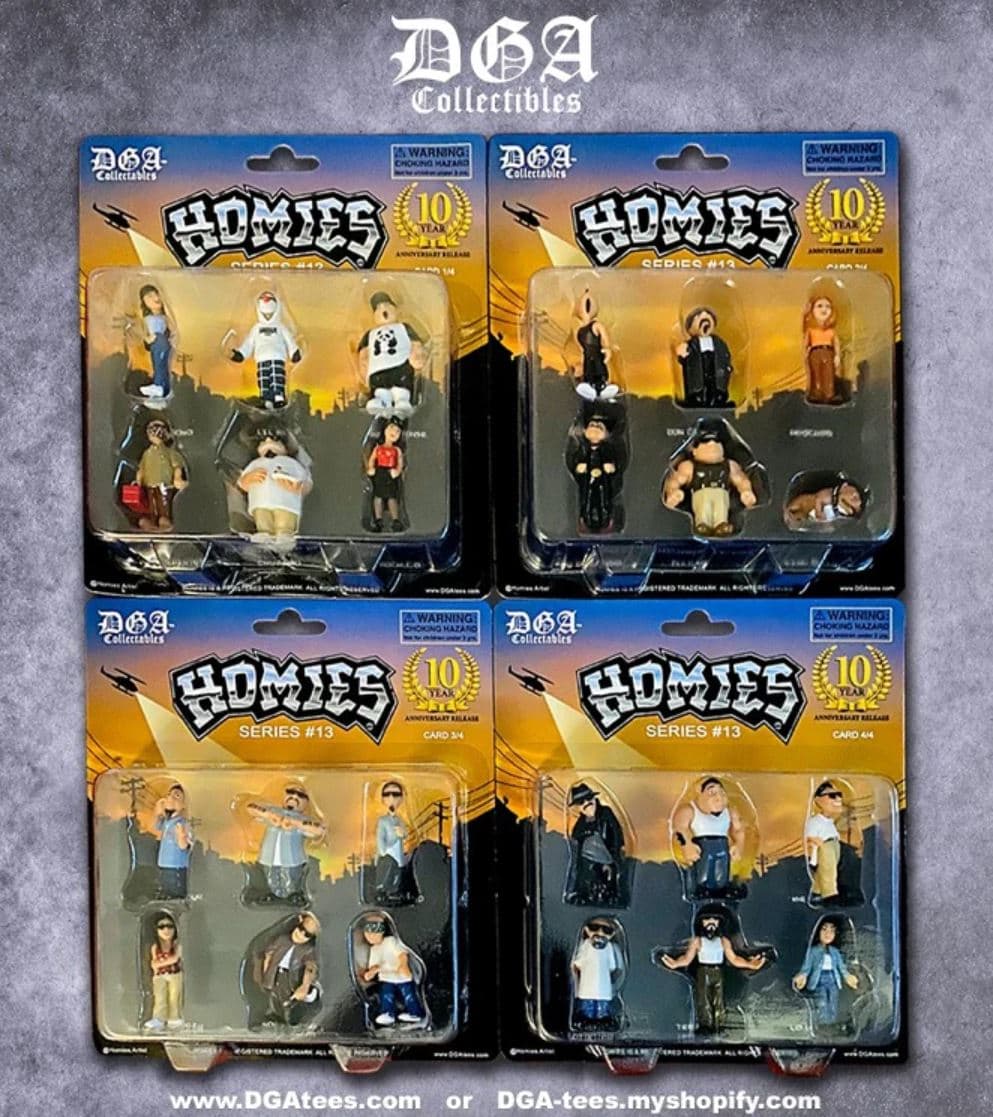 This Homies figure collection includes every thirteenth edition pack but comes in four packs. So, I much prefer the ultimate series 13 collection because it has a single box and includes two chase figures. Meanwhile, this pack is an excellent starter if you can't find my ultimate collection pack anymore.
Homies Toy Facts
Toy Type: Homies series 13 figure collection
Includes: All four blister cards
Edition: 1,2,3, & 4
Homies Toy Pros
The Homies figure pack includes all 24 characters
It comes straight from the original Gonzales merch website
You buy all four blister pack editions in one purchase
The series 13 collection has the infamous Pitbull dog figure
Each figurine measure two inches or less for a massive collection
Homies Toy-Cons
Unfortunately, the set comes in four separate packs
It's much harder to display this collectible figure set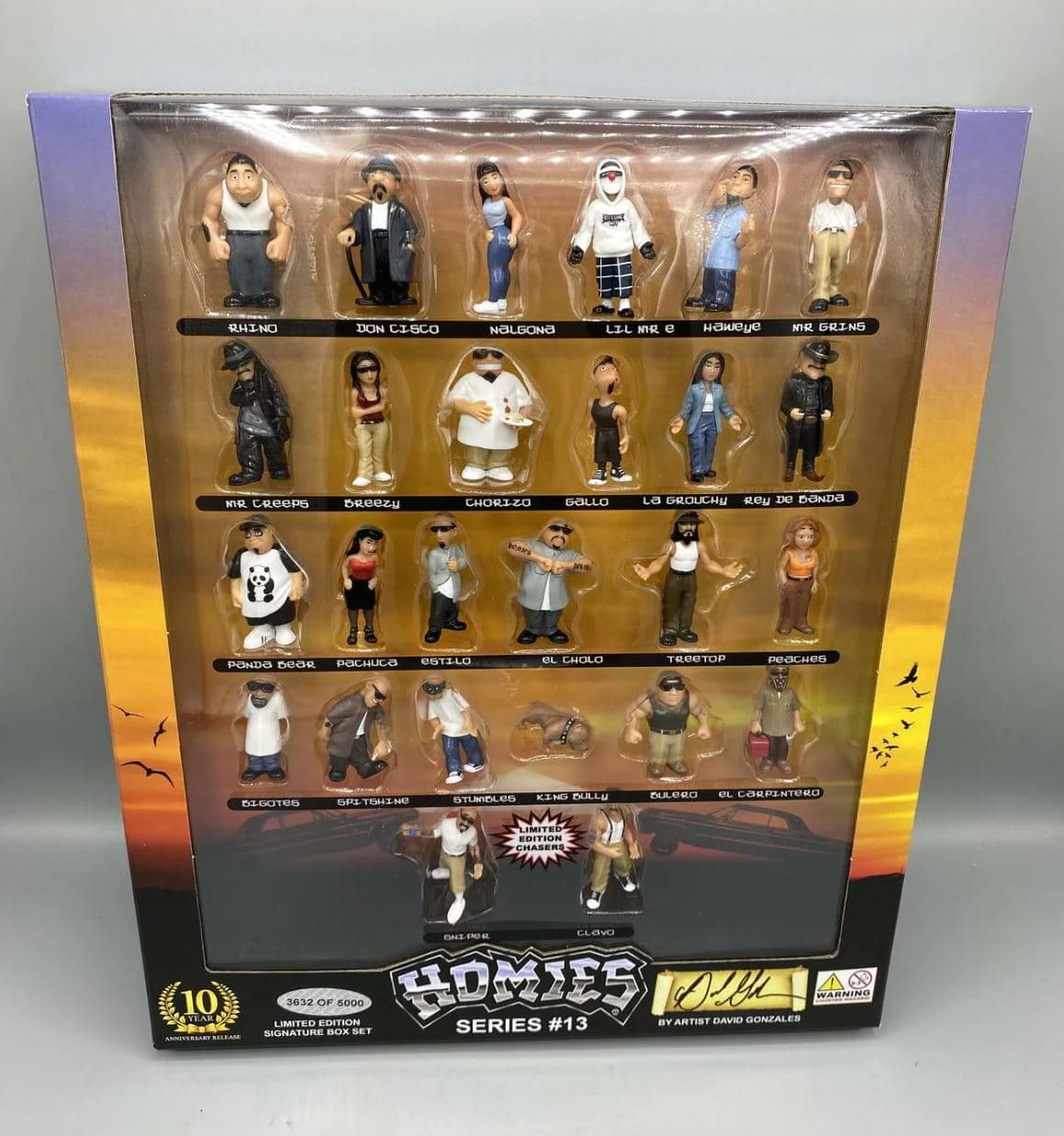 The Homies Series 13 Full-Figure Collection is the ultimate purchase for young collectors who enjoy the figurines they once saw in stores. But unfortunately, only 5000 of these packs hit the market. So, I'm afraid they might sell out because they're more collectible than most Homies figure packs, including a certificate.
Homies Toy Facts
Toy Type: Homies series 13 figure collection
Includes: All the series characters and two bonus characters
Edition: Single pack
Homies Toy Pros
The Homies Series 13 Limited Edition collection is the most collectible figure pack
You get every series 13 characters, including a dog and chase versions
The packaging makes it easy for young fans to display the collection
You'll never know which Sniper and Clavo you'll get
The pack comes with an authentication certificate
Homies Toy-Cons
The collection might sell out before your young fan gets it
You can't choose which chase versions arrive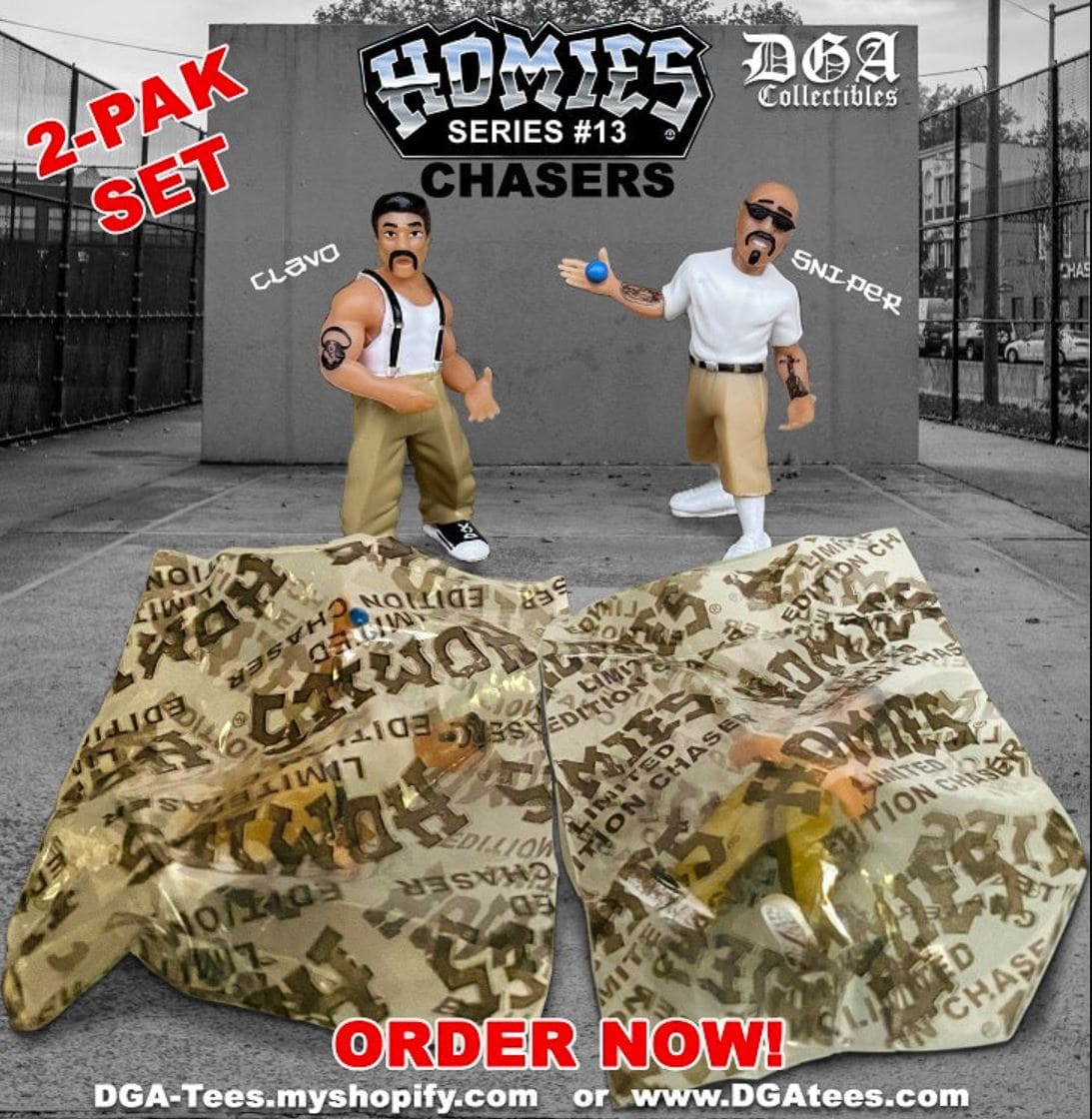 The previous collection is fantastic, but you can add a pack of two chase figures for Sniper and Clavo with different styles if you buy the chase collection alone. Chase figures add a lot of excitement for young collectors. In addition, you can purchase a few and hope to find new styles for the two hood characters.
Homies Toy Facts
Toy Type: Homies Series 13 chase figure pack
Includes: Sniper and Clavo figures
Edition: Varied
Homies Toy Pros
The Homies Series Chase figure pack is a limited edition
You might get various styles if you purchase them multiple times
The two-pack figure collection includes two famous series, 13 characters
The figures come straight from Gonzales' website
Chase figures are always collectible
Homies Toy-Cons
You might keep getting the same styles when you order multiple packs
You only get two of the series 13 characters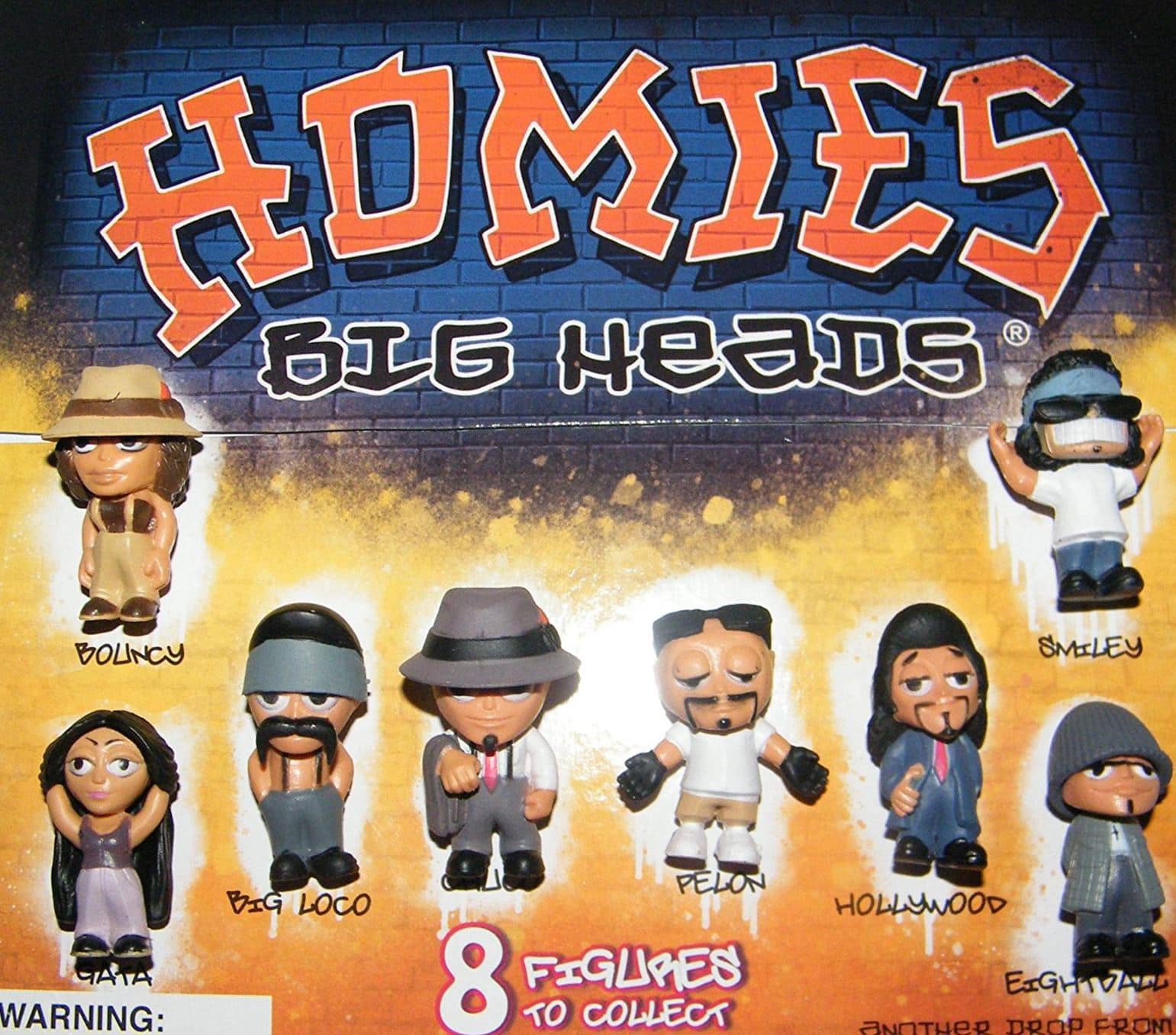 The Big Headz Series Homies figures are cute and funny. Gonzales was experimenting with chibi-style figures when creating this series. Meanwhile, you get most of the popular Chicana-styled characters from various series when you buy Big Headz figurines. In addition, a young collector can enjoy eight of the main Chicanas.
Homies Toy Facts
Toy Type: Homies Series Big Headz figure pack
Includes: Eight Homies figures
Edition: Primary characters
Homies Toy Pros
The Homies Big Headz figure pack includes famous characters
You'll get Hollywood, Big Loco, Pelon, and Smiley figures
Big Headz Homies figures look hilarious
The figure pack adds a collectible touch
Kids will want the main Homies
Homies Toy-Cons
It's a cross-series pack with different characters
It's one of a few packs with eight figurines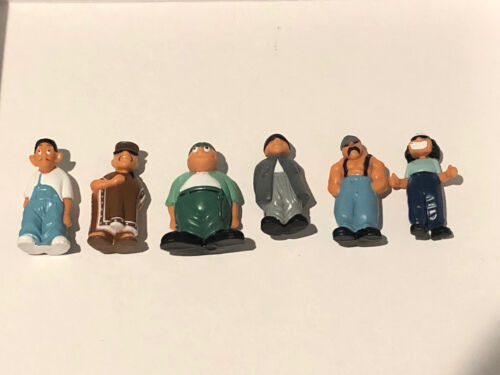 Do you know what's funnier than the Big Headz or Clowns series Homies figures? The retired Homies figures from any series are comic. Smiley and Big Loco are two primary characters from most series. So, the retired Chicanas add a humorous element by turning them into oldies. A mature man's figure looks weird.
Homies Toy Facts
Toy Type: Homies series 1 figure pack
Includes: Droopy, Sapo, Smiley, Big Loco, 8-Ball, and Mr. Raza
Edition: Retired Chicanas
Homies Toy Pros
The Homies Retired Series figure pack includes two legends
The humor can add a fun element for kids
The group consists of all six retirees from series one
It's one of the more collectible and unusual packs
The faces are more expressive than most figures
Homies Toy-Cons
Some kids might not love the retiree figures
It should include Hollywood and Pelon figures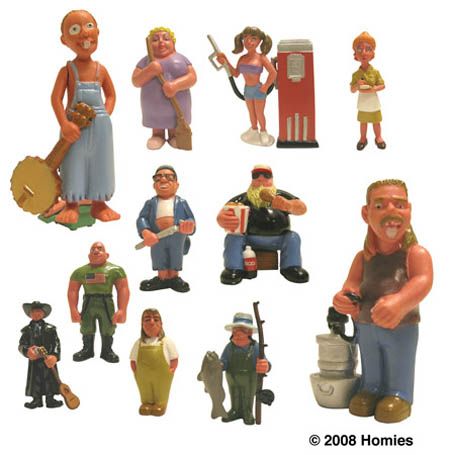 Have you seen the Trailer Park Boys on Netflix? Imagine Homies and those guys collaborating. Unfortunately, the Homies Trailer Park figures pack is from the creator's comics, not the Netflix show. It would be hilarious, but these figures also bring a punch of giggles. Unfortunately, they look like they're about to tear each other apart.
Homies Toy Facts
Toy Type: Homies Series Trailer Park figure pack
Includes: All 12 figures
Edition: Cowboy Slim Picker and Friends
Homies Toy Pros
The Homies Trailer Park Series figures are another favorite for humor
Each figure looks precisely like a trailer park character
Lil Billy Boy is a goofy-looking figurine for young fans
It includes all 12 figures from the unique series
The Trailer Park Series is hard to find
Homies Toy-Cons
The pack doesn't come in a neat box or blister card
The series doesn't include any dogs, which would be funnier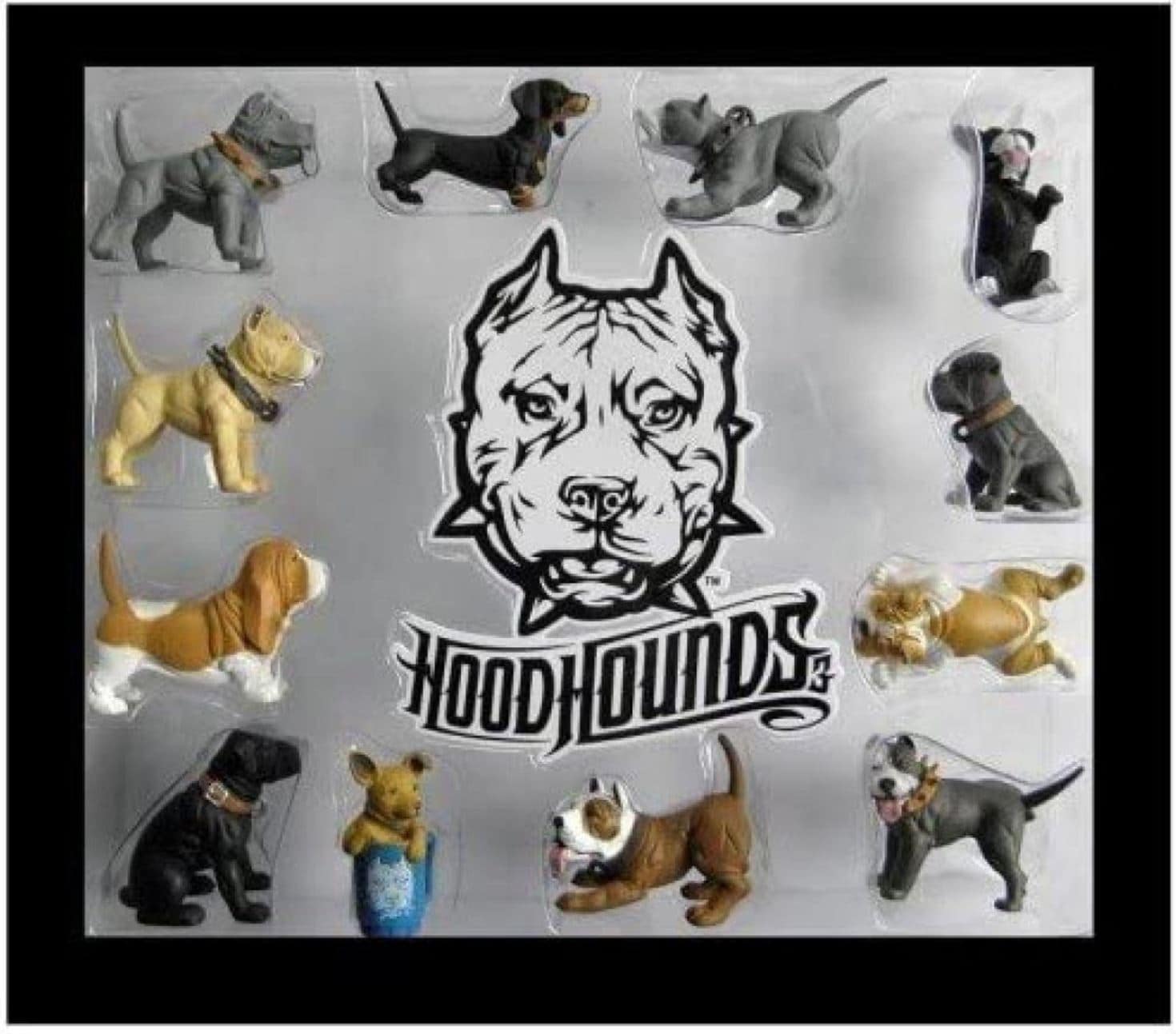 The Hood Hounds' third series of dog figurines include Pitbulls, among other puppies. Each series of Homies figures had a pack of matching Hood Hounds or Dog Pound puppies. However, this collection is a legendary pack because it revolves around an American Pitbull picture. It's a brilliant Homies figure collection.
Homies Toy Facts
Toy Type: Homies Hood Hound Series figure pack
Includes: All 12 dog figurines
Edition: Series 3
Homies Toy Pros
The Homies Hood Hound Series figure pack is the only dog series still available
I love the artwork in the center of the packaging
The puppies are super collectible and fantastic for kids
Each puppy measures around one inch for mini collectibles
Kids get American Pitbull, Bloodhound, and English Bulldog figures
Homies Toy-Cons
Two of the dogs don't fit in with the rest
The pack is primarily Pitbulls, but that's hood dogs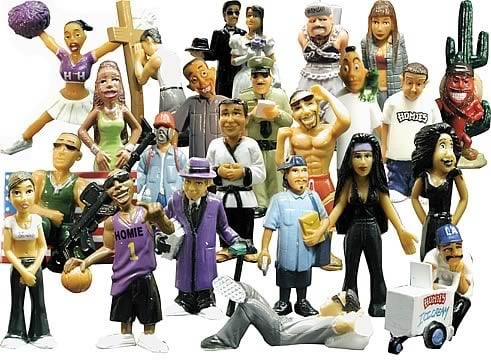 The most common Homies figure collections available are from series 13. In addition, I looked everywhere for series one and two, but to no avail. Every store had zero stock, even the official Gonzales online store. Meanwhile, I found another occasional series. The Homies Series 6 figure pack is super collectible.
Homies Toy Facts
Toy Type: Homies series 6 figure pack
Includes: All 12 characters
Edition: Series 6
Homies Toy Pros
The Homies Series 6 figure collection is a rare find
The pack includes interesting characters like Chilote and Lizard
You get all of the sixth series characters in one collection
The policeman figurine is an exciting and funny addition
The box shows the characters in new styles
Homies Toy-Cons
Not all young fans will remember the sixth series
You don't get special packaging with this collection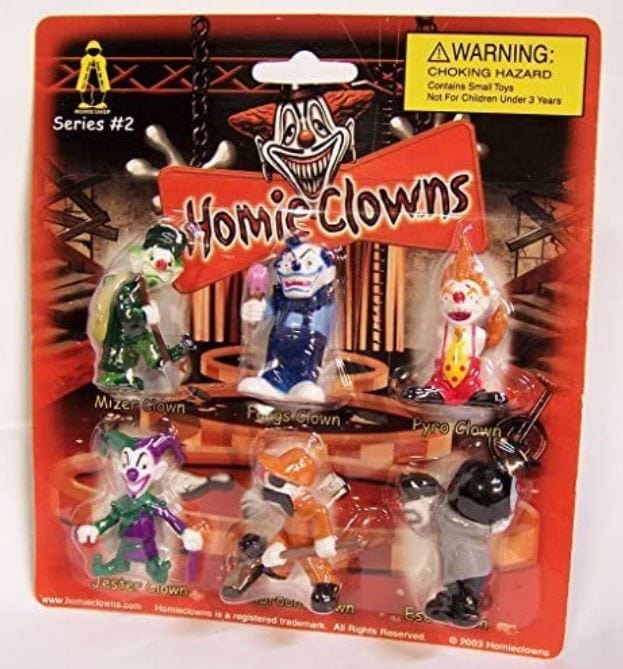 Clown Homies from any series are challenging to find. However, I saw the second series of Clown Homies and had to share them. I never understood the Clown Series of Homies figures, but they're collectible enough to forget about any misunderstandings. In addition, these figure packs are incredible finds for kids.
Homies Toy Facts
Toy Type: Homies Clown figure pack
Includes: All six clowns
Edition: Series 2
Homies Toy Pros
The Homies Clown Series figure pack is a limited find
Children get all six clowns from the second series of Homies
Each figure looks as insane as it should
I love the styles of each figure, matching the clown's bad habits
The inspiration behind Clown Homies is straightforward
Homies Toy-Cons
The clowns look pretty scary for younger kids
I can't find Clown Homies from other series
FAQs
Question: Why Are Homies Toys So Hard to Find in Stores?
Answer: Homies toys subtly promote a gangster lifestyle, which isn't what Gonzales intended. Nonetheless, the figurines looked like Chicano-styled gangsters with controversial dog breeds. So, law enforcement forced retailers like Walmart and Target to stop selling the toys, making them more collectible.
Question: Where Can I Still Buy Homies Figures?
Answer: Unfortunately, Walmart, Amazon, and other retailers have very few options online. No store sells the Homies figures on their shelves anymore. However, some stores are still clearing stock. Meanwhile, there's one place you can find Homies figures and new collections as they come: the official Homies online store.
Question: Which Rare Homies Figures Can I Buy?
Best Homies Toys: Conclusion
It's incredible how controversy can turn a Homie's toy figure into a highly sought-after collectible. Meanwhile, I don't mind my son collecting them. I'll even help him source rare packs and collections on eBay if he wants to collect Homies figures. I'm a mom, but I'm also a collector who understands the potential for high value.
Furthermore, there are endless Homies toy figures for kids over 14 to collect. It gives them something to cherish and invests their allowance for later returns. So, I recommend starting your young fan with the Best Homies Series 13 Full-Figure Collection because it has a certificate and includes all the characters.
In addition, the collection has two chase variants, a new concept to Homies figures. So, help your young collector find their best Homies toys to start a magnificent toy collection.
For More Fabulous Toys
Best Bendy Toys Guide – Avid Toy Insider
7 Best Bakugan Toys Guide – Avid Toy Insider