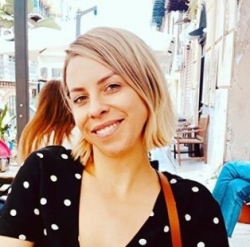 Latest posts by Jodie Chiffey
(see all)
It has been more than half a century since the birth of Spiderman, and each decade has seen tremendous evolution and the creation of further characters, such as Green Goblin, Doctor Octopus, and, of course, Venom. If you have a huge Venom fan in your life, then my guide of the best Venom toys is sure to help you with gift-buying!
Venom is easily one of the most dangerous and fascinating foe-turned-anti heroes in the Spiderman rogue gallery. Since its creation in 1988, Venom has drawn masses of fans who preferred the idea of a more evil character.
Essentially, Spiderman's evil twin, Venom, eventually turns good and shows us that even bad deeds can be overlooked and that someone can redeem themself. Venom is now a member of Guardians of the Galaxy and a hugely popular toy for people of all ages.
With incredible popularity, the toy and collectives market for Venom is vast. But, I have conducted a lot of research to condense the pickings to my chosen six best Venom toys, which I bring to you in this post!
My Bottom Line Up Front: If you want an affordable gift that's also pretty special, then the Jada Diecast Viper with Venom Figure is a solid choice. This authentically licensed Marvel product comprises a 1:24 scale Dodge Venom Viper car plus a 2.75-in Venom Figure.
At a Glance: My 6 Best Venom Toys
How to Choose Venom Toys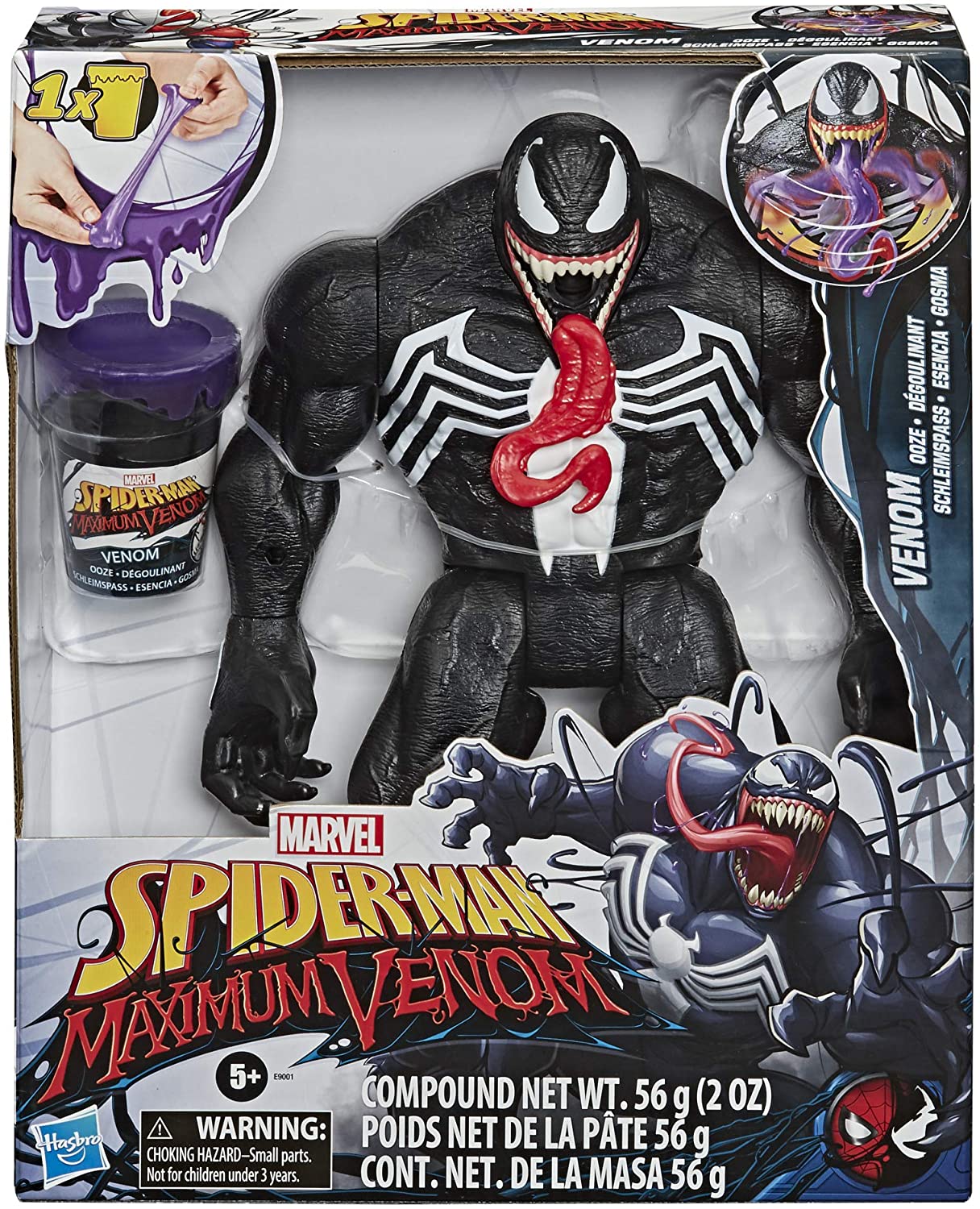 If you look online for Venom toys, you will be presented with thousands of results, which makes this a pretty daunting shopping venture – more so if you're unsure what type of toy to buy.
Since Venom appeared in a feature-length movie, its fan base has risen to more than ever before, so too have the items hitting the shelves. The popularity of Venom in cartoons, comics, and movies results in the merchandise being plentiful, but for those not too well accustomed to Venom toys, it can be tricky to find the best from the rest.
I have used my experience as a Mom of three boys and a veteran superhero toy buyer to put together this article.
When choosing the best Venom toys, here are my top tips:
Age of Recipient
Selecting Venom toys that are age-appropriate is crucial here, especially for health and safety reasons. Many Venom toys, particularly action figures and playsets, may come with small parts that can be choking hazards for smaller children. Additionally, some Venom toys may be too complex for younger kids to be able to have fun with.
Conversely, an older child or teenage Venom fan would be less-than-impressed with a toy clearly aimed at younger kids.
While age recommendations are often nothing more than simple recommendations, they are a great starting point to consider when looking at any 2000s toys today.
Quality
Not all toys within a specific theme will be official merchandise, which can significantly impact the safety, durability, and longevity of the product. The positive for unofficial merchandise is that it can be a great money saver, but this is only if the product works and lasts.
When scrutinizing the quality level of Venom toys and merchandise, consider:
The materials used; how safe they are, and how durable
How easy the toy is to keep sanitary
What certification the item has
What the general consumer feedback is
My Ultimate Tried and Tested Tips for Choosing the Right Venom Toy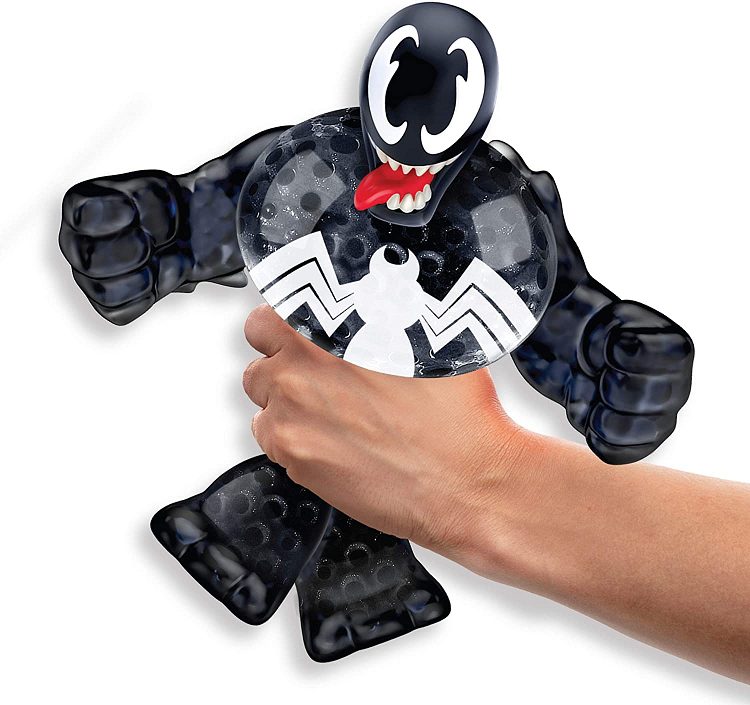 Did you know that almost 70% of us have regifted or considered regifting a present? That means only around 30% of us get present-buying right. So, how do we change this?
I admit I haven't always got it right in my many years of present buying. One Christmas, I received back from my sister what I lovingly brought for her the previous year, and another time I watched my friend unwrap a Birthday present I had given a different friend only weeks before. Ouch!
Nobody wants to waste money on an item that someone doesn't like. And, nobody wants to receive something they don't want, either!
We want our presents to be well received, and I have learned over the years that one of the best ways to guarantee this is simply to allow the recipient to have some input. Or their parents. After all, who knows a person's favorite type of toy, activity, or character better than the person themself?
Additionally, if your recipient is a huge Venom fan, you may have no idea what is already in their collection.
There is a lot of backing to the idea of letting children choose their own toys, and this is something I do implement – to some extent. Guidance, of course, is needed. I mean, a child's creative imagination is often a curse as much as it is a blessing!
By simply asking someone what type of toy they want, you really can't go far wrong. Once you have the basic idea, you have a great foundation to start with. For example, if you're told a 'Venom figure,' this rules out all other types of Venom toys and makes your search much more straightforward.
Ensuring Safety
Every year, around 3 billion toys are sold in the US, and while we want the toy we buy to go down well, it is equally important that the toy is safe.
These days, there are many ways to ascertain this, such as:
Reading the warnings and instructions on the packaging.
Ensuring the toy is age-appropriate
Avoiding toys with rigid points, sharp or dangerous edges
Ensure batteries are secure and that the toy is in good working order.
If a child is under 3-years, anything with any diameters of 1.75-in or under is too small to be safe.
If buying art materials, check that a toxicologist has reviewed the product by looking for this signage: 'ASTM D-4236.'
Ensuring Inclusivity
Not every child, or adult, has a developmental age that matches their biological age. This is hugely important to consider when wanting to ensure inclusivity. The awareness of neurodiversity is greater than ever before, and toymakers are catching on to this quickly.
For example, years ago, when looking for sensory toys, there was very little geared towards children above preschool age. However, children with Autism and other neurological or physical conditions benefit significantly from toys of this type – yet, they don't benefit much when the product is clearly designed for someone much younger.
Please do not think that every child with Autism will want the same Venom toy. This is a wide and varied spectrum. But, one thing that often runs through is the difficulties with play.
While this doesn't mean children with Autism don't want to play, it does mean there will likely be a lot of encouragement and guidance to teach a child with Autism how to play.
When relating this to Venom toys, it means a few things, and these are:
Including visuals with the toy
Being there to play with the child and the toy
Ensuring the toy isn't too loud or fast to reduce sensory overload
My Selection Criteria
For each Venom toy to make it into this article, they had to pass my strict criteria checklist. Here are the things I was looking for:
Price
The above section was all about inclusivity, and this is something that will always run through with me. Included in this is financial budgets – and, just like neurological conditions, these can be wide and varied among shoppers.
To ensure that every reader finds a suitable Venom toy, I have looked across the price spectrum and found excellent products appropriate for all budgets.
Quality
I wouldn't ever recommend anything that I wouldn't buy myself or for my own children. One of the key things for me has to be the quality of a product; this not only ensures safety but should mean the product will last a long time, resulting in it being good value for money. High-quality products tick a lot of boxes – and they don't always come with a high price point.
Consumer Feedback
To give a fair recommendation, it has to be a well-received product by more than just me, so each item you find in this post will have a good-to-excellent level of feedback from other consumers. Additionally, this will all be accessible for you to read on product links.
Variation
So that there is a good selection of Venom toys and products, I have looked at various toy types to ensure that I am not repeating and that I am offering readers a good amount of choice.
My Chosen 6 Best Venom Toys
Jada Diecast Viper with Venom Figure – #1 Top Pick

My sons love diecast cars, hot wheels cars, matchbox cars, any type of car! However, they're often disappointed when the car is nothing more than a model. With the Jada Diecast Viper with Venom Figure, you can open each door, hood, and trunk of the car, which makes it so much more fun. Plus, the fact the car comes with a Venom figure included is a great added bonus.
Like all diecast cars, this one is well built and feels sturdy. The paintwork is fantastic and extremely well-detailed. The body of the 1:24 scale Dodge Viper car is made from cast metal, and the tires are premium rubber, so I am confident this will last for a long time.
I love the presentation of the box and think this product would make a perfect gift for any Venom fan.
Pros
2-in-1 Gift
Durable and Robust
Excellent Detail
Authentically licensed
Cons
A Little Pricey
Figure Doesn't Fit in the Car
Venom 2-Pack Push-Pop Fidget Toy – #1 Top Budget Pick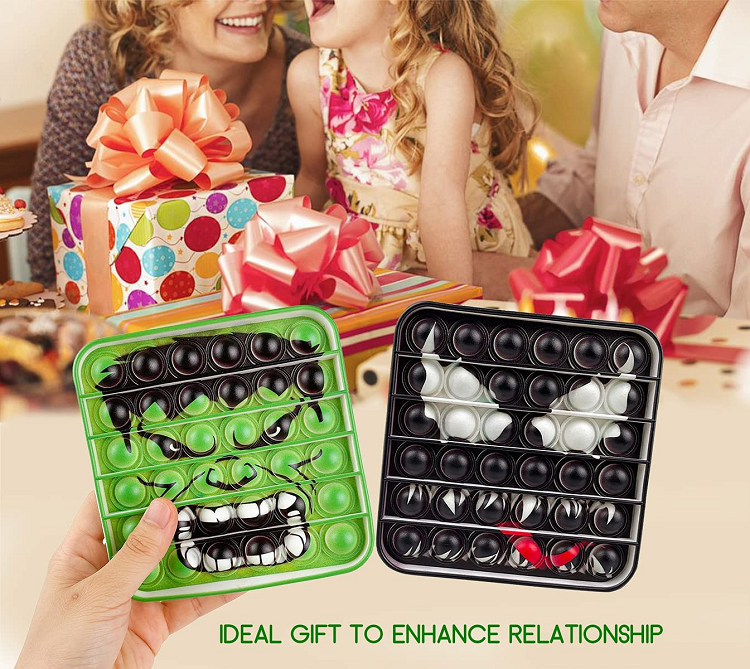 Fidget toys are all the rage at the moment, as more and more people realize the fantastic benefits to them. Stopping smoking, reducing stress, enabling self-regulation, and helping with Autistic stimming are just a few uses for fidget toys.
This 2-pack (featuring Venom and Hulk) is a good buy for any child or adult who could use a fidget toy and loves Marvel. Moreover, if you have a Venom-themed party coming up, then the Venom 2-Pack Push-Pop Fidget Toy is just the perfect party bag filler.
Priced at just $8.99 for two fidgets, this is certainly a product worthy of my top budget pick.
Pros
Great Value for Money
Made From Qualified Top-Grade Silicone
Non-Toxic Material
Soft and Comfortable
Cons
Some Consumers Found Them Too Thin
Some Mentions of Chipped Paintwork
Venom Legends Series Action Figure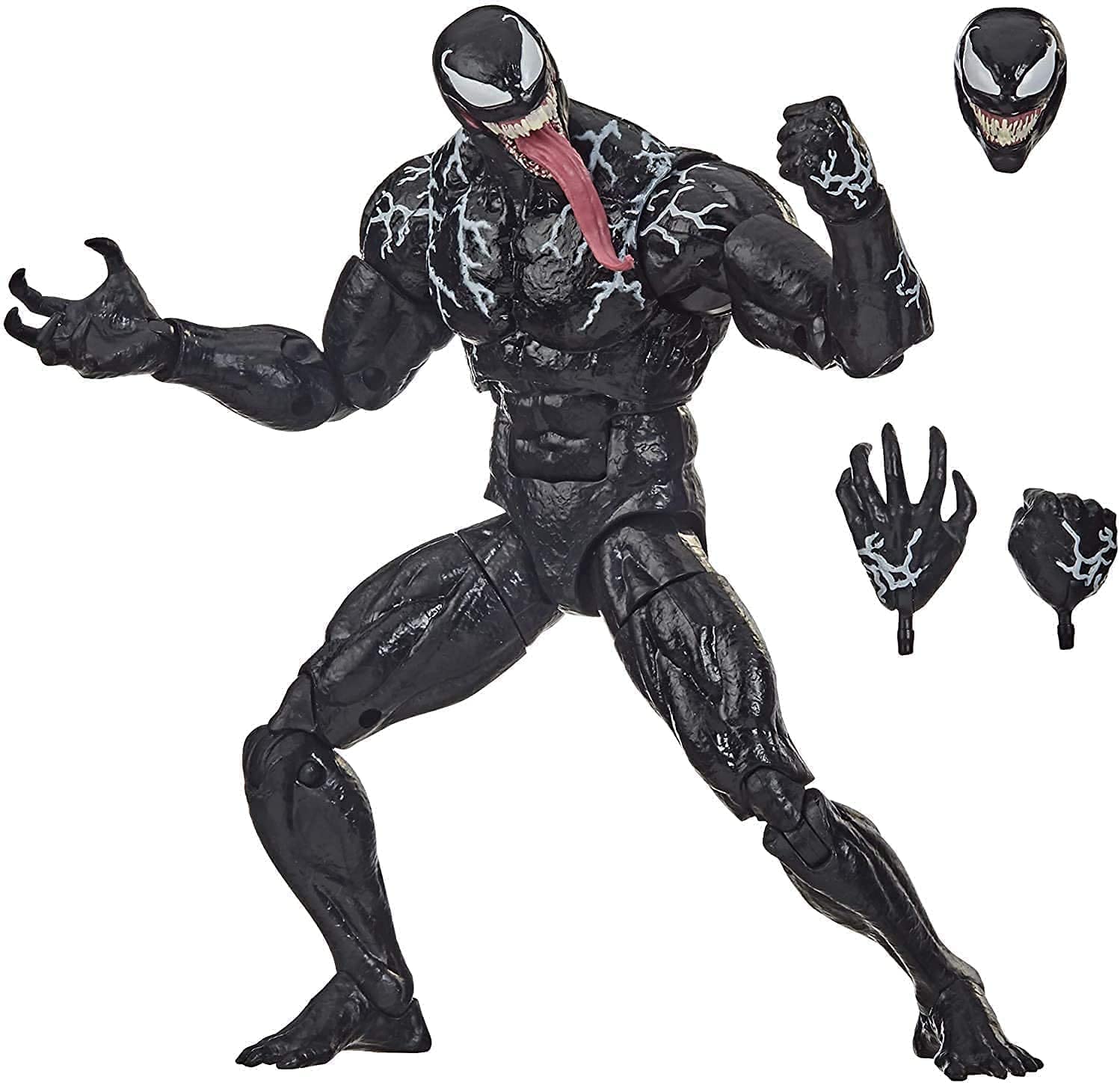 Now, I don't know why this is appealing, but I do know it is: The Venom Legends Series Action Figure allows users to fully detach hands, feet, and head. It also features multiple separate joint points. I love the exaggerated expression on Venom's face and think this really showcases his characteristics.
The figure is made of high-quality PVC, which is easy to keep clean. I think the detail and positions you can put the figure in make it suitable for a collector's shelf, as well as a child's toy box. Although, the manufacturers recommend this for children aged 12 and over; due to the small parts when limbs are pulled off.
This figure stands alone at 8-in high.
Pros
Stunning Figure
Multiple Positions
Stands Alone
High-Quality PVC
Cons
High End of Price Spectrum for Action Figures
Heroes of Goo Jit Zu Licensed Marvel Hero Pack – Venom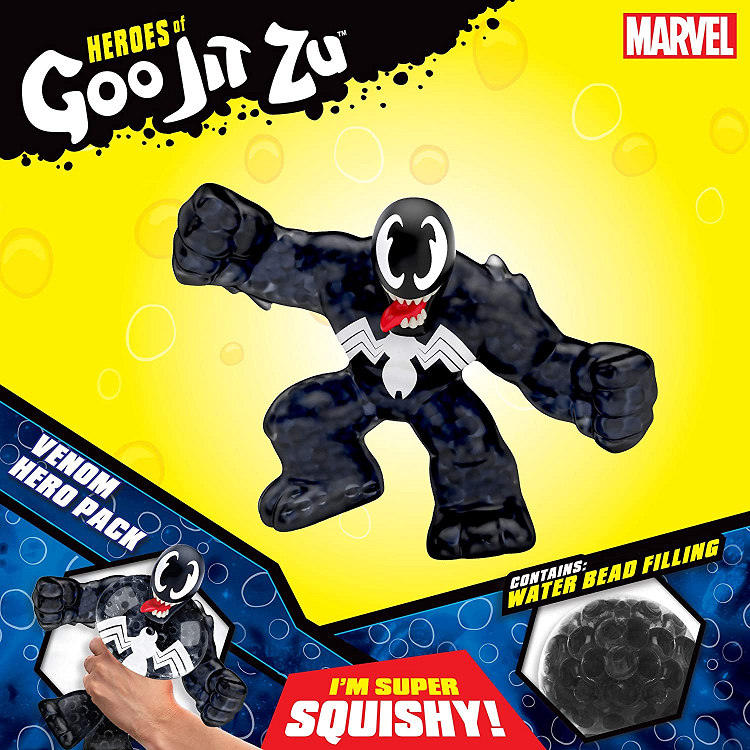 The Heroes of Goo Jit Zu Licensed Marvel Hero Pack – Venom is a perfect stress-relieving toy that is also great fun to play with. It has a water bead filling that feels hugely satisfying against the palm of your hand when squeezing.
You can also stretch this toy to three times its original size, and it will always go back to its normal shape. I found it to be super durable and feel it will last a long time. Plus, being part of a set, there are many more to collect, which can solve the worry of future present ideas!
Pros
Great Fun
Good Stress Reliever
Establish or Add to a Set
Cons
Some Consumers Say They Feel Flat
A Few Mentions of Poor Longevity
Venom Mask with LED Eyes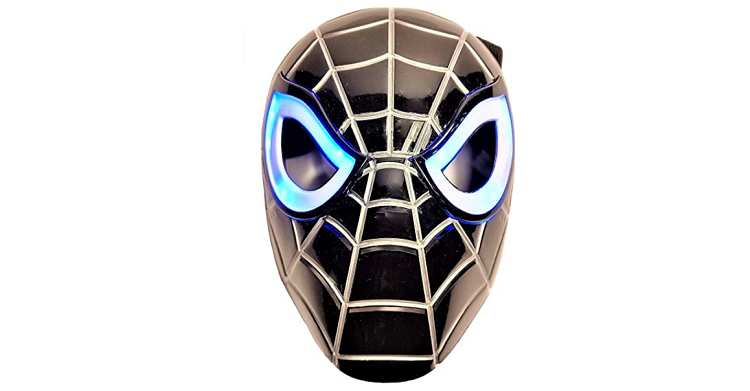 I absolutely love the Venom Mask with LED Eyes; the quality is outstanding, and the light-up rings around the eyes are so striking! Shipping is also super fast. The mask comes with three included batteries, but the downside of these is they're AG13 and LR44 – not standard household batteries, so when they go, this could be an issue.
The mask is really comfortable to wear and fits children of most ages well. I found the band to not feel too tight around the back of the head. If you're looking for a Venom mask, I haven't found any to match up to this!
Top Tip: Hang on a wall to use as a nightlight in between dress-up sessions! 
Pros
Unique Venom Mask
Stunning LED Eyes
Multi-Use – Wear / Display
Cons
More Expensive than Most Masks
Unsure of Battery Life
Venom Ooze 12.5-Inch Figure with Ooze-Slinging Action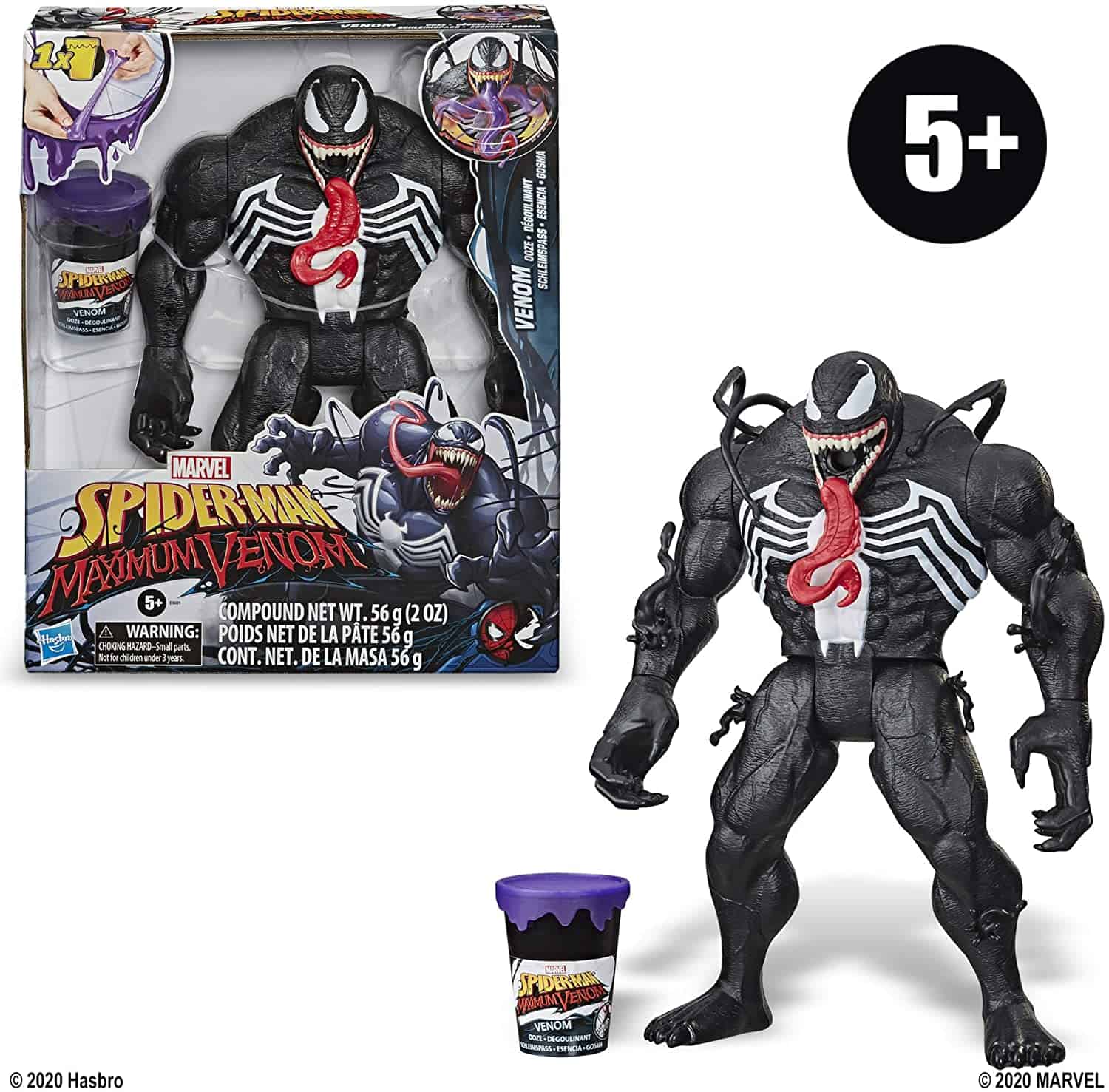 If you are looking for the wow factor present, then you may want to consider the Venom Ooze 12.5-Inch Figure with Ooze-Slinging Action – just, wow! Any child who loves marvel, slime, mess, and general grossness, will be in awe of this 12.5-in Venom – that literally oozes slime!
The figure itself looks great, it stands alone, and there's been great attention to detail during the construction. It is much bigger than you may expect and looks awesome as a decorative piece. However, the USP is the slime! While I was a little cautious about this and staining soft furnishings, if you remove it quickly, this really isn't an issue.
The figure only comes with one pot of purple slime, but this is reusable, and you could also purchase more slime from any dollar store if needed. The tongue moves around Venom's face, and as it does so (providing you've put the slime in the back), the slime will ooze around his body – it looks fantastic!
The downside is that this is a little pricey, but as a main Birthday or Christmas gift, it will likely be within most budgets.
Pros
Wow-Factor Gift
Excellent Build Quality
Reusable Slime
Great Fun
Cons
A Little Pricey
Not Every Parent is a Fan of Slime
Frequently Asked Questions
Question: What Other Venom Merchandise is There?
Question: Is Venom Appropriate for Young Children?
Answer: There was a lot of controversy regarding the movie: Venom, with many parents citing it as not appropriate for children. The movie was given a PG-13 Rating. However, this post is merely about toys, and children play with all kinds of toys that will offend someone; soldiers, cops and robbers, even Moms and Dads!
If you're looking for a Venom toy purely because your kid loves Marvel, then in my view, that isn't inappropriate; it is a toy figure.
Question: How Much Should I Spend on a Venom Toy?
Answer: Really, there is no definitive answer. And, this really depends on how much you can spend and how much you want to pay. There are many toy buying statistics out there, but I would urge no parent to look at any price point online and see it as a benchmark, only ever pay out what you can afford.
Complete Venom Toys Guide: Conclusion
Hopefully, now you know what to look for when shopping for Venom toys and have found some inspiration with the toys I have recommended.
The Jada Diecast Viper with Venom Figure is the toy I am most impressed with. Although I find the price point high for a diecast car, there is an included Venom figure, and the overall quality is fantastic.
Kids can open the doors, hood, and trunk and marvel at the remarkable paintwork – it is pretty spectacular. The figure sadly doesn't fit in the car but looks great standing by it.
For those looking for a Venom-fidget, I strongly recommend the Venom 2-Pack Push-Pop Fidget Toy. So, they might be slightly thin, but they look cool, feel good, and are excellent little toys to fill party bags or stockings with.
The Heroes of Goo Jit Zu Licensed Marvel Hero Pack – Venom is another option when a stress-relieving fun toy is required, and I think this feels extremely satisfying.
The Venom Legends Series Action Figure is a superfun figure with detachable parts!
The facial expression is awesome, and I love how the figure stands alone without having to lean or be supported. This makes it a two-in-one product for me, as when the kids are done playing, it can make for a cool decoration. The same can be done with the Venom Mask with LED Eyes, and this is truly one of the best Marvel masks I have come across.
If only the wow-factor will do, then it has to be the Venom Ooze 12.5-Inch Figure with Ooze-Slinging Action. I know most parents, myself included, don't love the idea of slime around the home, but in my experience, this kind of goes hand-in-hand with kids anyway, so we may as well control it!
Find  more awesome themed toys by readings these guides below: