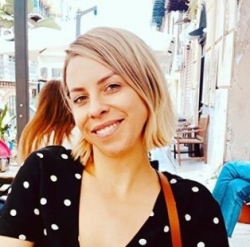 Latest posts by Jodie Chiffey
(see all)
In all honesty, when my boys started talking to me about Power Rangers toys, I got hit by a bit of nostalgia, that was until they informed me that they were actually talking about the newer Dino Charge series and the even more extravagant "Super" Dino Charge, which is apparently not exactly the same as the cheesy show I used to watch back in the 90s.
As I have now been well-trained by my two young experts on all the ins and outs of Dino Charge, I now feel pretty confident in my knowledge of the show. However, regarding the toys, I don't think you can ever be too sure when purchasing something unfamiliar.
So, I have decided to team up with my kids (the power ranger pros) and put together a guide telling you which toys were the best in a young boy's opinion and also what's best from a mother's perspective.
While doing my research, I found that Dino Charge itself doesn't have a massive choice of toys. I presume this is because Dino Charge only covered one out of the twenty-eight seasons and aired over seven years ago. Therefore, a couple of the toys I talked about were also based on the Dino Super Charge to give you more variation.
At A Glance: The Best Power Rangers Dino Charge Toys
Bottom Line Up Front
Some of the toys that we looked at came from the Dino Super Charge, as the Dino Charge seems a little bit dated when it comes to toys, and it turned our favorite toy out of them all was the Power Rangers Dino Super Charge – T-Rex Super Charge Red Range.
None of us could find much fault with this action figure. As soon as the boys laid eyes on it, they were thrilled. Then once they opened it, they loved everything about it.
Considering I usually find a lot of the Power Rangers toys a little overpriced, I would say that this one, in particular, was well worth the money, especially considering its features and quality.
How I Selected the Best Pokemon Universe Toys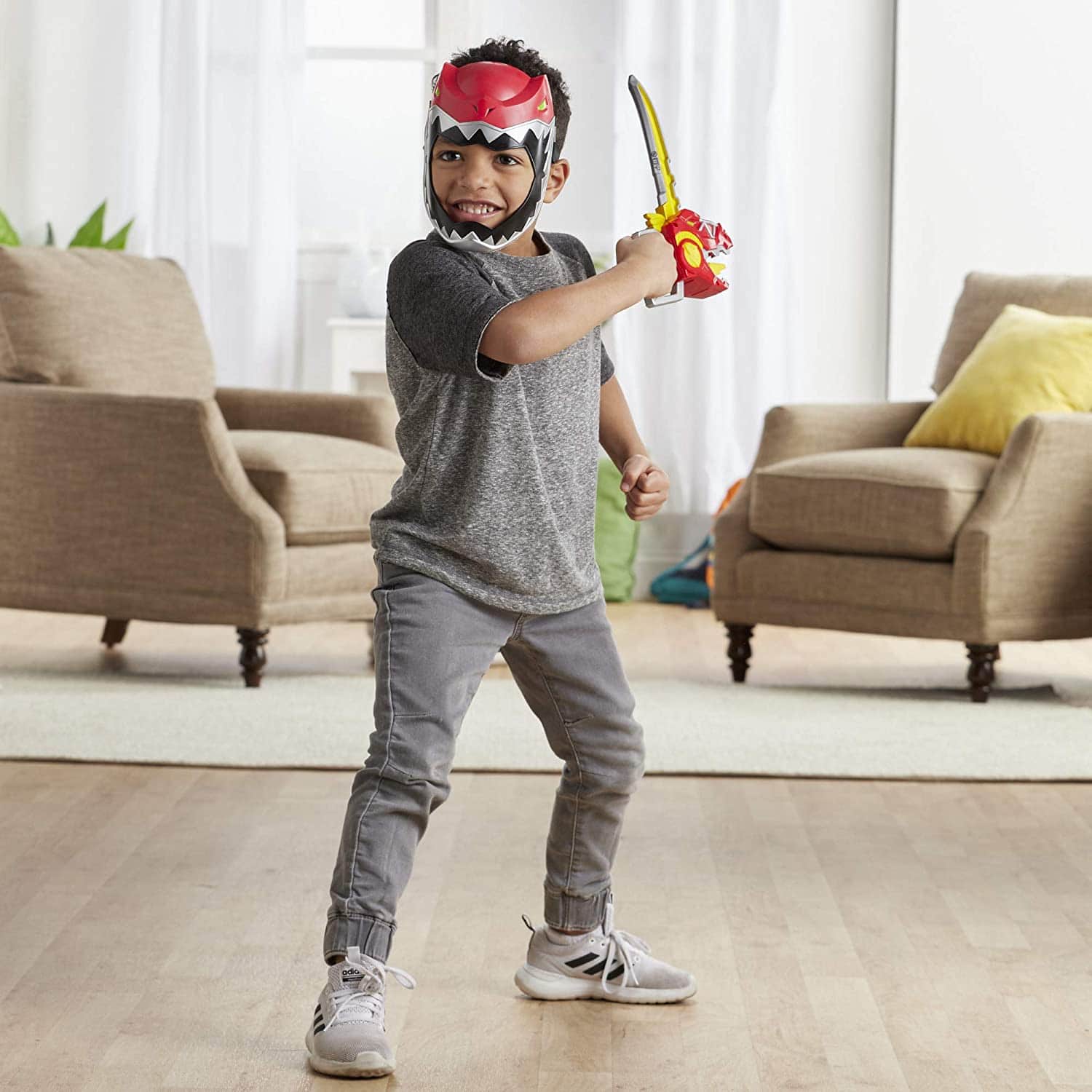 Below is a breakdown of everything I was on the lookout for when reviewing the best Dino Charge toys.
#1 Educational
My sons have always collected and played with action figures from shows such as Predator and Spiderman. However, before this, kids' actions weren't something I had ever considered educational, and some people still might not.
However, it might surprise you to learn that TV shows such as Power Rangers have proven to be beneficial to children's imagination and immersive learning abilities.
Although the toys in this guide may not be educational on the surface, the gameplay that they encourage can help children's physical and creative development.
#2 Safe
Secondly, something that I always consider a significant aspect of toy shopping for toys is how safe they are for our children to play with. After all, you can never be too careful when it comes to small children, especially regarding small parts of toys.
Most of the toys in this guide are aimed at children aged four and up, but of course, you know your child better than any number on a box, so always use your best judgment when making a new purchase. After all, Mum knows best.
#3 Fun
Lastly, the part that my boys had a significant role in reviewing was whether or not the toys were fun. I know all too well the disappointment of spending money on presents to be used briefly and thrown in the cupboard.
I am confident that all the toys I will discuss today are fun-filled and keep your little Power Ranger engaged for months.
My Product Criteria
Alongside the three primary categories I looked at above, there were a few other criteria I looked into when determining the best toys, such as:
Toy Type – When it came to the type of Power Rangers Dino Charge toys on the market, there wasn't a huge variety available. The ones that I did come across were mainly action figures and Astro blaster guns. There were also a couple of fabulous costumes available, but these weren't something we reviewed on this occasion.
Age – Many Power Rangers action figures and guns come with small parts that can be a choking hazard for young children and toddlers, so I recommend all the products for ages four and up.
Durability – Overall, although we haven't yet had these toys for a great deal of time, in my opinion, they are all exceptionally well made, and I can see that they can handle a great deal of playing with and being bashed around a bit. Of course, some of the figures with moveable parts will need to be handled with a bit more care, but I still feel they're very hard-wearing.
Consumer Feedback – I thought it might be a good idea to get the view of other people when I was reviewing these products because while my kids might have had a great experience, others may not. Other than the odd negative comment, it appears that other buyers have praised all of the toys I've reviewed.
Price – As a general rule, the Power Rangers Dino Charge products are a little expensive in my eyes. However, I understand that this could be because they're few and far between, with them being a little outdated. There are many products in this list which I would happily spend the money on due to their quality alone.
My 7 Best Power Rangers Dino Charge Toys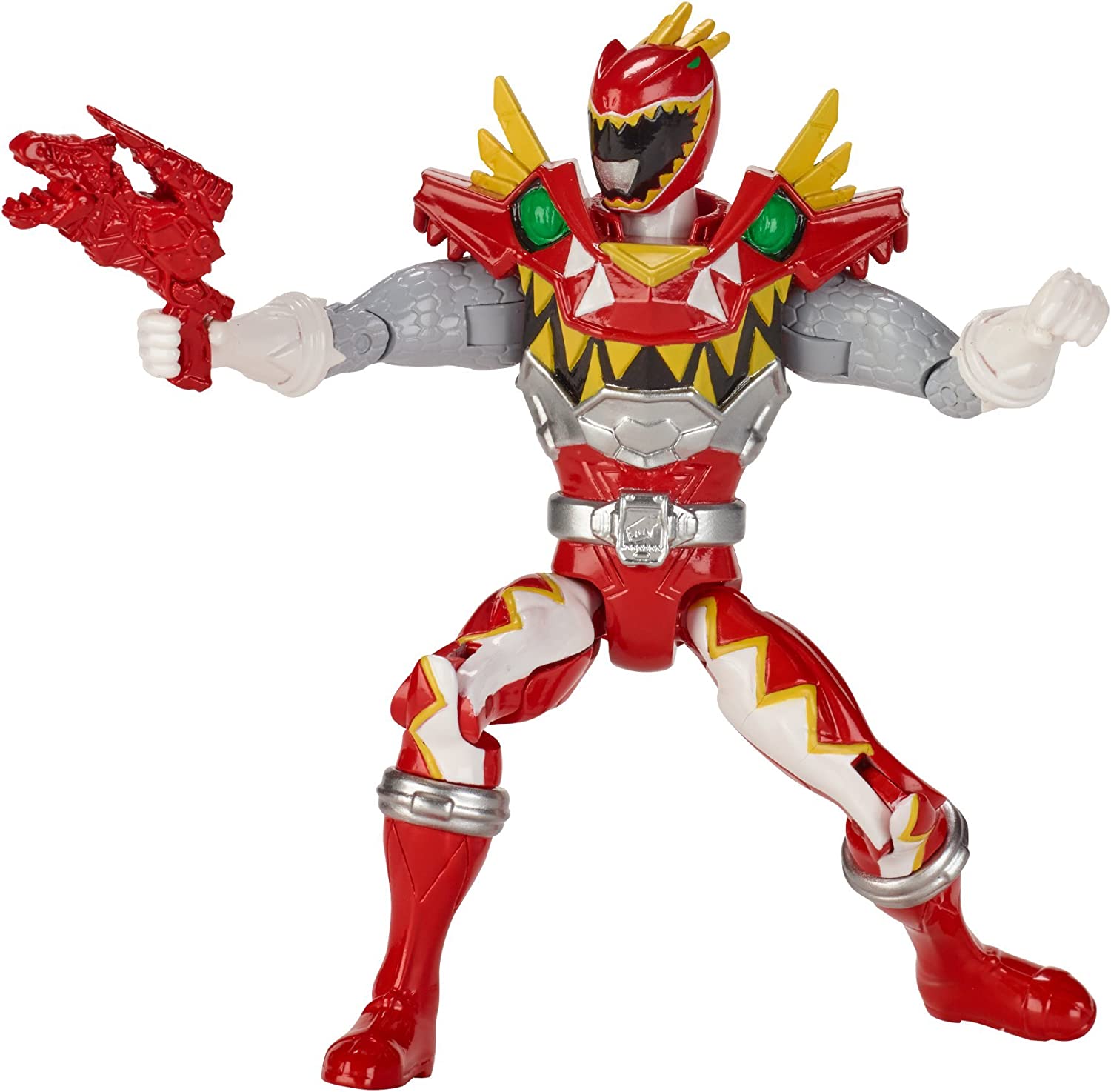 As a group, we were all in agreement that the Power Rangers Dino Super Charge – T-Rex Super Charge Red Ranger was by far the best toy that we looked at, and I can honestly say that the boys absolutely loved this figure.
Even from a Mom's point of view, this was a super cool action figure with lots of attention to detail.
When I first viewed this, I thought it was slightly overpriced in terms of an action figure, but once we got it out of the box and saw all its features, I could see where the money had been spent.
It's slightly smaller than other Power Rangers figures that we looked at, at only 5″, but what it lacks in size, it makes up for in awesomeness.
The pack includes one single action figure in the form of a character from the Super Dino Charge series. The design makes the surface look muscley, with heavy armor and large shoulder pads, and it comes with two accessories, one of which is a blaster gun that can be secured in the ranger's hand, making him appear ready for battle.
The body also moves at the elbows, knees, hips, and other places, which means it can be displayed in various positions.
My only downside to this was that I had seen similar-looking figures for a lower price in stores, though I haven't tested the durability of these; I guess you get what you pay for.
Pros
Great quality
Cool appearance
Plenty of moveable parts
Comes with accessories
Cons
High price
Contains small parts

Now, when you check out the price of this Power Rangers Dino Super Charge – Deluxe Dino Saber, your eyes might pop out of your head; I know mine certainly did.
This is not something that you're likely to buy for your child as a treat on the weekend. However, if you're looking for a statement gift for Christmas or perhaps a special birthday, then this is going to score you a lot of parent points.
The saber comes fully equipped with special sound effects, and the blade itself lights up, which looks fabulous when done in the dark.
My kids loved everything about this toy, but the only downside was if you have more than one child and they want to play together, you'll need two of them, which won't come cheap.
I liked that it came with the batteries included, as I am sure everyone can relate to the frustration of opening a toy on Christmas day, only to find out it requires the kind of batteries you don't have lying around the house.
One thing I will advise you on is that if any of these parts get damaged, you cannot replace them, as with many Dino Charge products, they no longer make this design.
Pros
Great Fun
Lights up
Makes Sounds
It fits with other Dino Charge products
Good size
Batteries included
Cons
Dated product means you can't replace parts
High price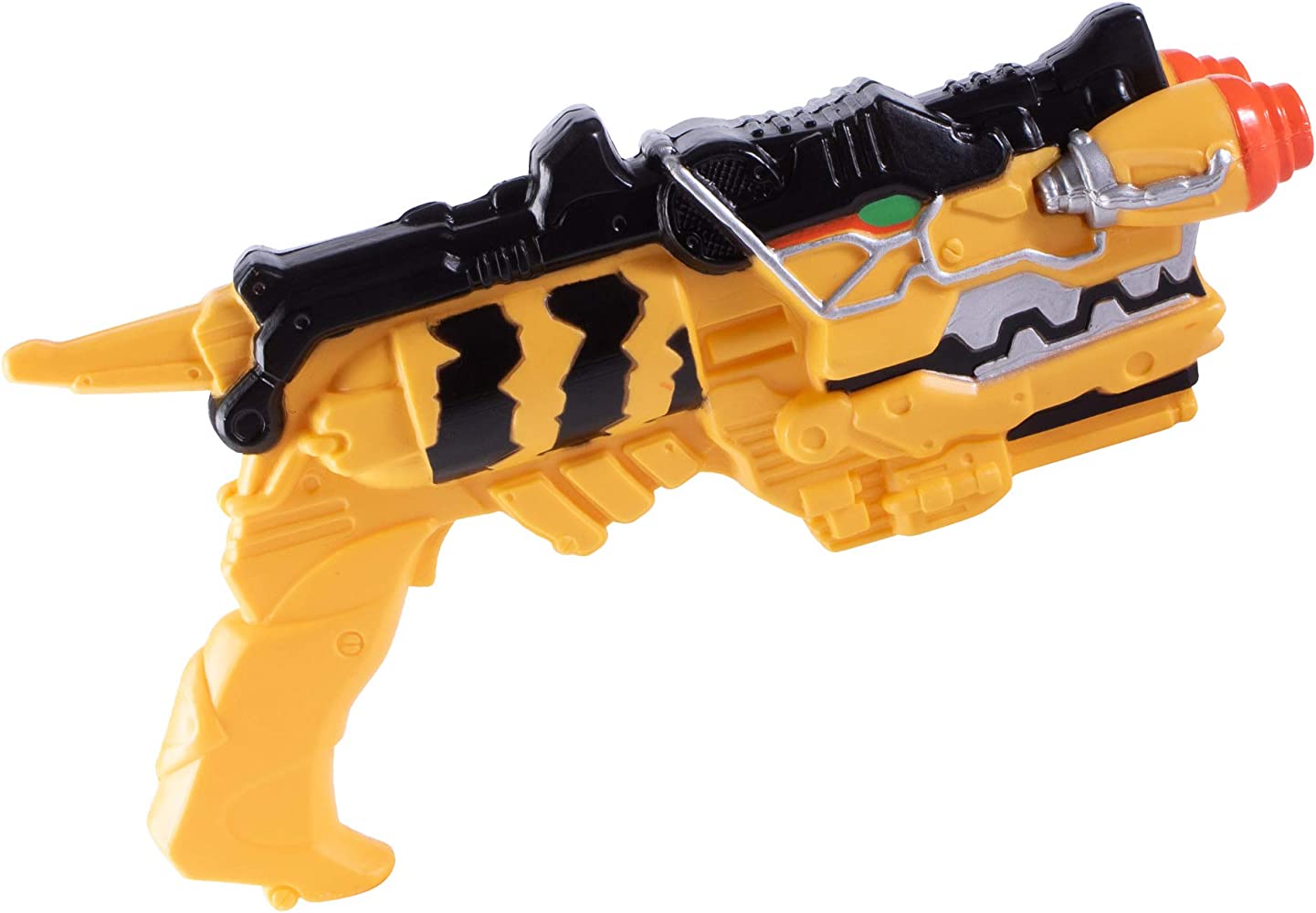 Your little Power Ranger will feel ready to lead their friends to victory with the replica Dino Charge Blaster Weapon.
I was dubious about the price of this, as it's extremely basic, and some of the reviews weren't great, but although it's lightweight and hollow, it seems as though it's something that will last a long time. So as long as you know what you're buying and aren't expecting anything spectacular, then you shouldn't be disappointed.
If your child is a massive Power Rangers fan, they may already have one of the costumes, in which case, this is the perfect accessory for them when they're dressing up.
Although my boys were happy to play with this for a long time, I would say that my only qualm was that it didn't make any sounds or moveable parts, etc. It's a complete dummy of a toy, which didn't bother my lads at all, but it could be a short-lived game for any easily bored kids.
Pros
Accompanies the costume
One solid piece (no small parts)
Cons
Expensive for what it is
It has no special effects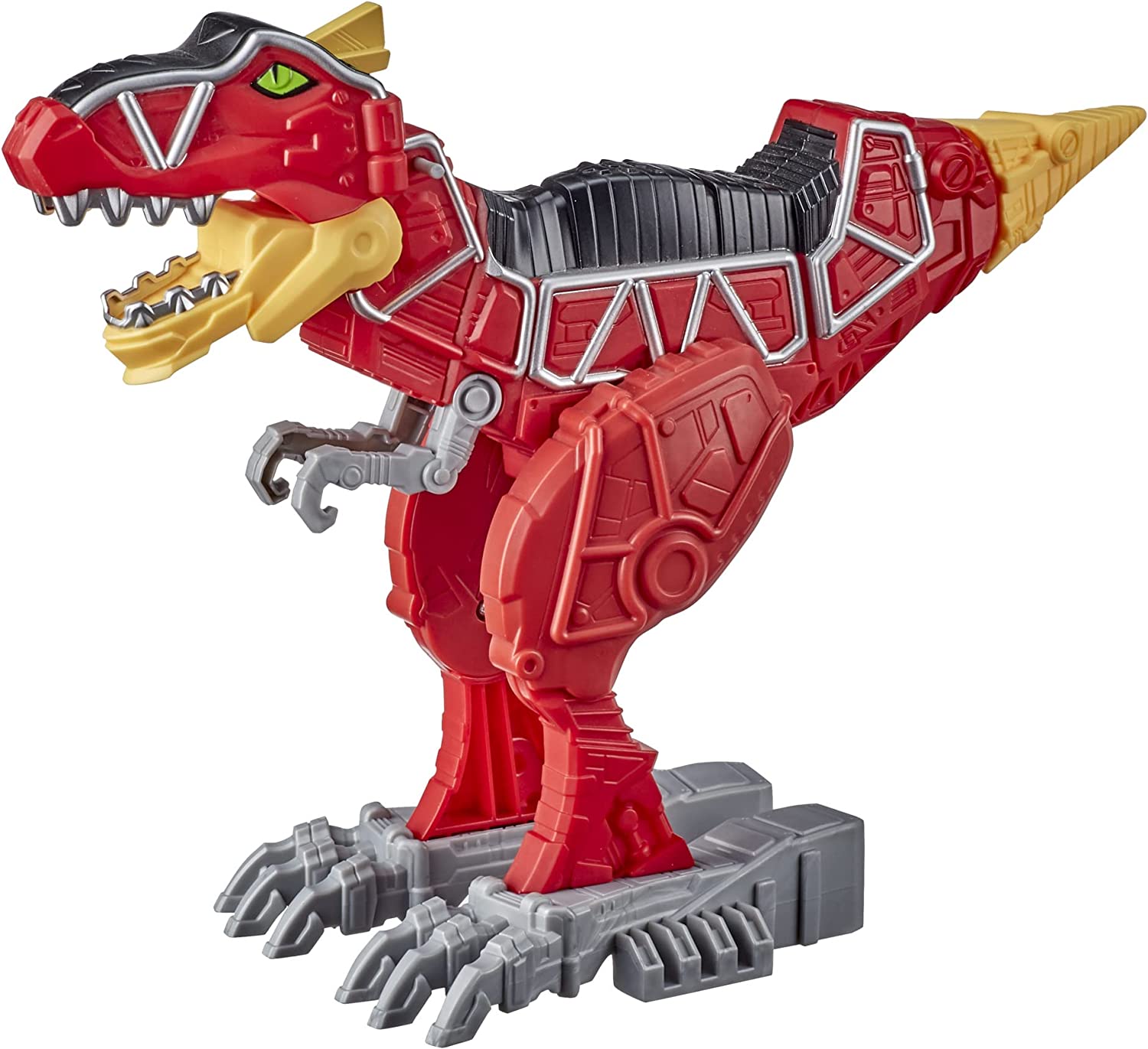 Moving on to something with many features and a justifiable price tag is the Dino Charge T-Rex Zord Action Figure.
This is an excellent toy for any Power Rangers fan and kept my lads entertained no end.
This is a spring-loaded toy made by Hasbro, which has a mechanism inside, meaning that when it is pushed down, the dinosaur springs into action. It also has other moving parts, such as the tail which swishes from side to side, and the head, which has a chomping action. I slightly question the durability overall regarding handling a lot of use.
I liked that the toy had many features despite not needing batteries, and my kids enjoyed that some of the Power Rangers action figures could be seated upon the dinosaur.
Other buyers of this product seemed to have mainly positive reviews, claiming it was a great purchase.
Pros
Plenty of features
No Batteries
Good size
Reputable manufacturer
90% positive reviews
Cons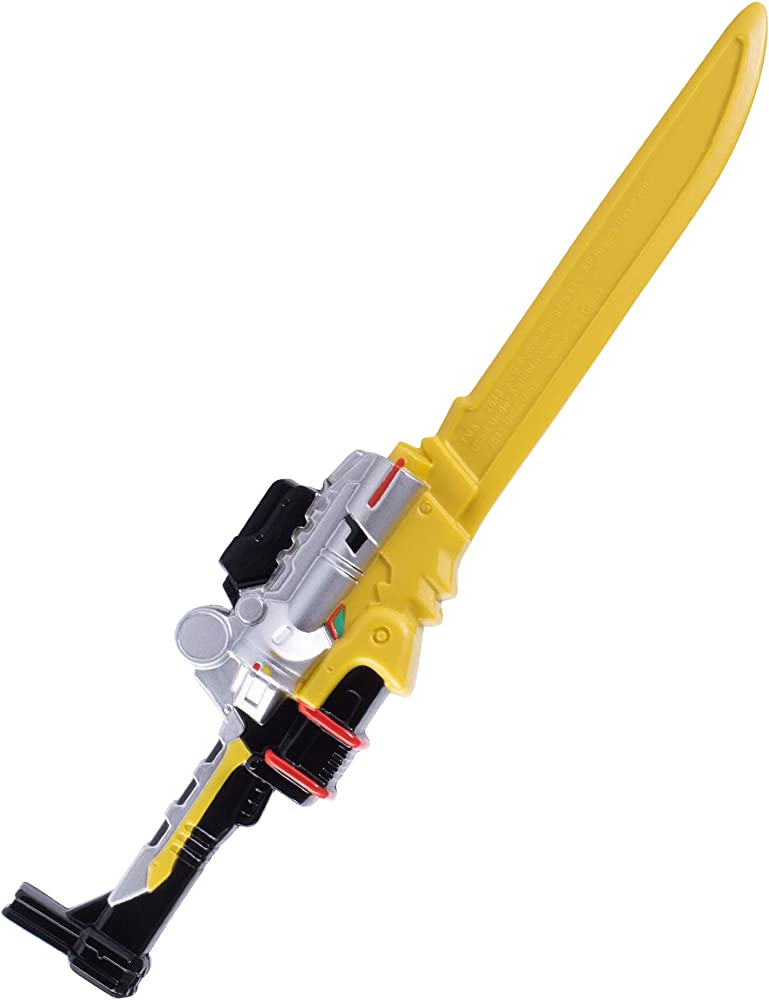 If the deluxe saber I discussed earlier caught your eye, but you're afraid of the hefty price tag, then you'll be relieved to hear that the Dino Charge Beast Saber Sword is an excellent alternative at a much lower cost.
However, along with lower cost comes a lack of features, so it depends if this is something you are willing to sacrifice. Although the appearance of this sword is excellent, it is just a prop to accompany a costume, and it has no fancy lights or buttons of any kind.
Similar to other Power Rangers toys of this kind, many buyers seemed unhappy about its simplicity, which isn't a problem as long as you're well aware of what you're buying beforehand. Personally, I thought it was an excellent little prop, and the boys didn't complain.
Pros
Cons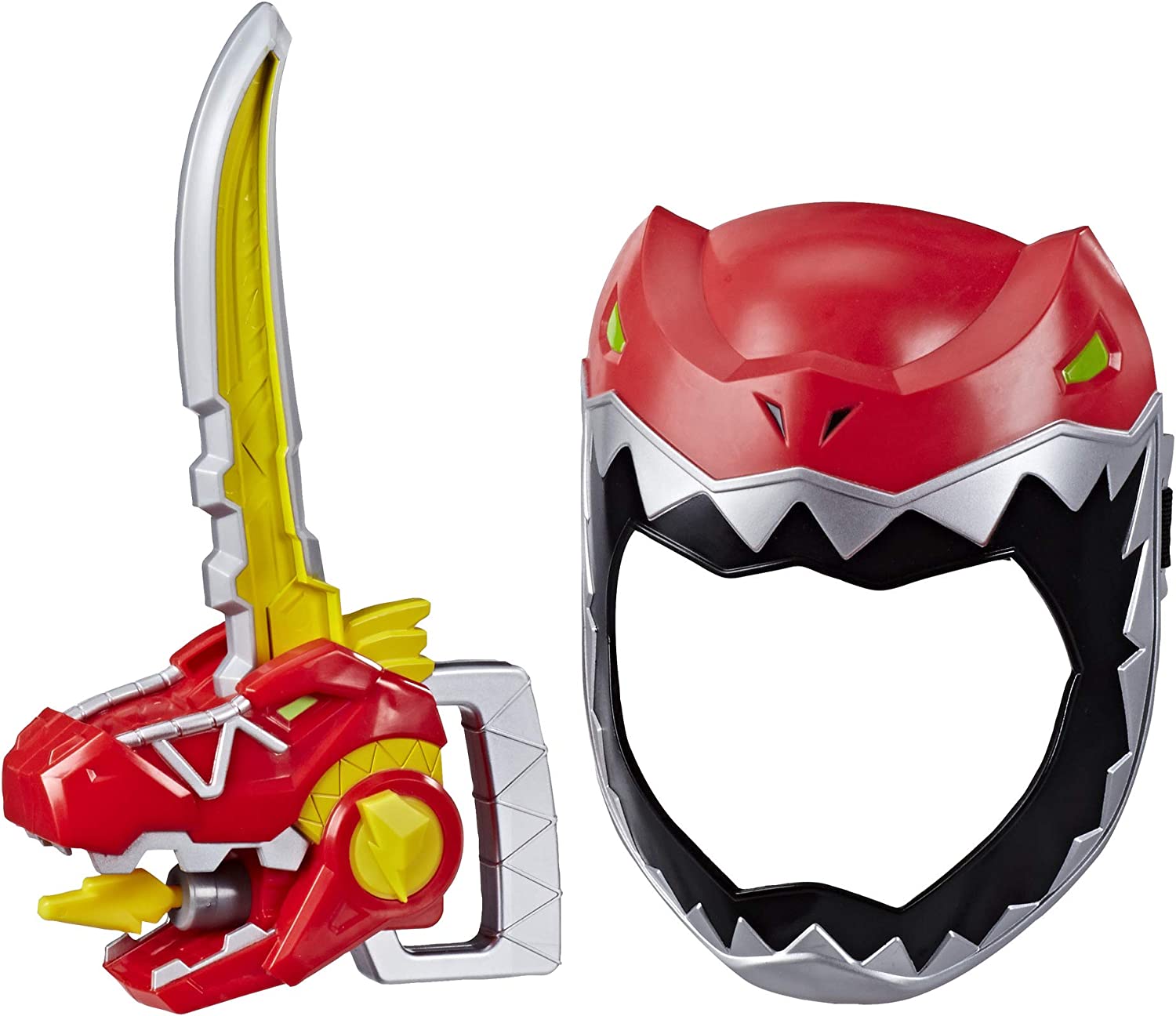 If your children love dressing up and role play, then you can't go wrong with this Power Rangers Roleplay Mask and Sword Set.
Although my kids loved the design and the idea of this dress-up set, it turned out it was a little bit small for both of them so I would advise it for children between 3 and 5 in reality, despite the description stating "suitable for all ages."
However, I was still able to judge the quality and fun factor of this, which were both excellent. The pack consists of a replica saber sword, a red ranger mask, and two projectiles that can be launched with the push of a button.
No assembly is required for any parts either, meaning it's good to go as soon as you open the box.
Pros
No batteries or assembly required
Good quality
Great fun
Cons
Only suited to smaller children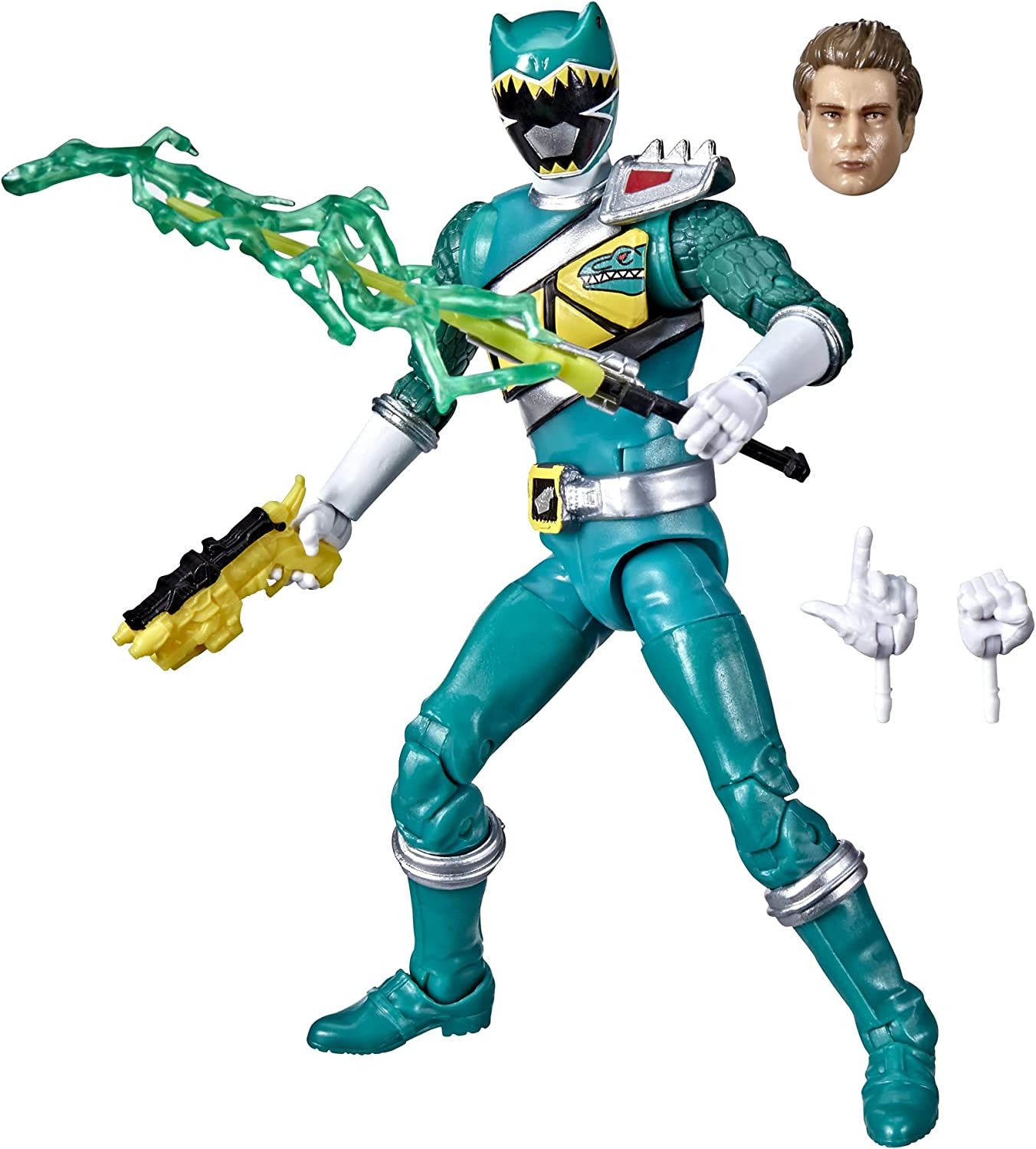 Of course, I couldn't review Dino Charge products without looking at some of the Lightning Collection Power Rangers Collectable Action figures.
Of course, there are loads of these figures to collect, one based on each character, so I thought it best to let the boys decide which one we should try out, and they opted for the green ranger based on appearance only.
Once we received our ranger, we were all delighted with the product, especially as it was one of the lowest-priced toys on our list.
The figure had a lot of features, including loads of moving parts, interchangeable hands, and a removable helmet.
This also has highly positive feedback from other buyers, who all seemed to have the same enjoyable experience as we did.
As an avid collector of toys and figures, I personally would have loved to keep this in the box as a collector's piece, but of course, I couldn't deprive the kids of the opportunity to get it out and have a go of all the cool features.
It is worth mentioning that this isn't a full-sized action doll. It is only 6 inches tall, which some people may not be aware of when ordering from certain online stores.
Pros
Lots of movable parts
Great for displaying/collecting
Durable
Interchangeable parts
Cons
Frequently Asked Questions
Question: Who Makes Power Rangers Dino Charge Toys?
Answer: A couple of brands manufacture Power Rangers Dino Charge Toys; these include Hasbro and Bandai America Incorporated.
Question: Is Power Rangers Dino Charge the Same as Dino Super Charge?
Answer: The difference between the Dino Charge and the Dino Super Charge is the name of the season of the show. Dino charge was the 2015 Power Rangers series, whereas Super Charge was the following year.
Question: Do They Still Make Power Rangers Dino Charge Toys?
Answer: Yes. Although they may not be as easy to obtain as products from the later Power Rangers years, certain toys can still be purchased online and in certain stores. What you may find, however, is that some of the toys have been discontinued, meaning they can still be bought but are no longer in production. This is only a problem should you need to purchase new parts for your toy.
Power Rangers Dino Charge – Our Conclusion
We had some great fun reviewing the Power Rangers Dino Charge toys, but when it came down to it, we all agreed 100% that the Power Rangers Dino Super Charge – T-Rex Super Charge Red Ranger was our top pick, the appearance was awesome, and we loved all the cool features.
The biggest stand-out toy had to be the Power Rangers Dino Super Charge – Deluxe Dino Saber. The price tag is very high, which is why it didn't make it to number one, mainly because you may need to buy more than one if you have two boys who want to play, but, despite this, if you do want to splash the cash, your kids will be over the moon.
Lastly, it's worth mentioning the Playskool Heroes Power Rangers Zord Saber, Red Ranger Roleplay Mask, and Sword. Although this was too small for my boys to put on, it was still a brilliant gift for any younger kids who enjoy role-playing their favorite characters.
Continue reading: