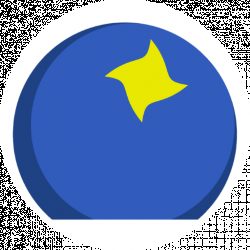 Latest posts by Avid Toy Insider Team
(see all)
I remember as a child wanting and needing the best princess toys out there. I've worked with children in preschools and elementary schools and noticed they still dream of their parents buying them the newest princess toys.
Whether your budget is sky-high or low, you could still find princess toys on a budget. Check out this article today to pick out the best toys for your little one with all budgets in mind.
Bottom Line Up Front
I would have to go with the Disney Princess Royal Shimmer Cinderella Doll for my personal favorite. Not only does she remind me of my dreams when I was a child of growing up and getting married, but Cinderella is all about us having our dreams come true.
My Top Picks
Royal Shimmer Cinderella -She has a beautiful shimmering that many children will love!
Royal Shimmer Rapunzel -Rapunzel has beautiful locks for your to practice styling hair and playing with this activating her imagination.
Disney Snow White Classic .-Snow White is a classic since many think she's the first
Ariel My Size-Let your have a that's their size! She's still an affordable rate as well.
Why Buy ?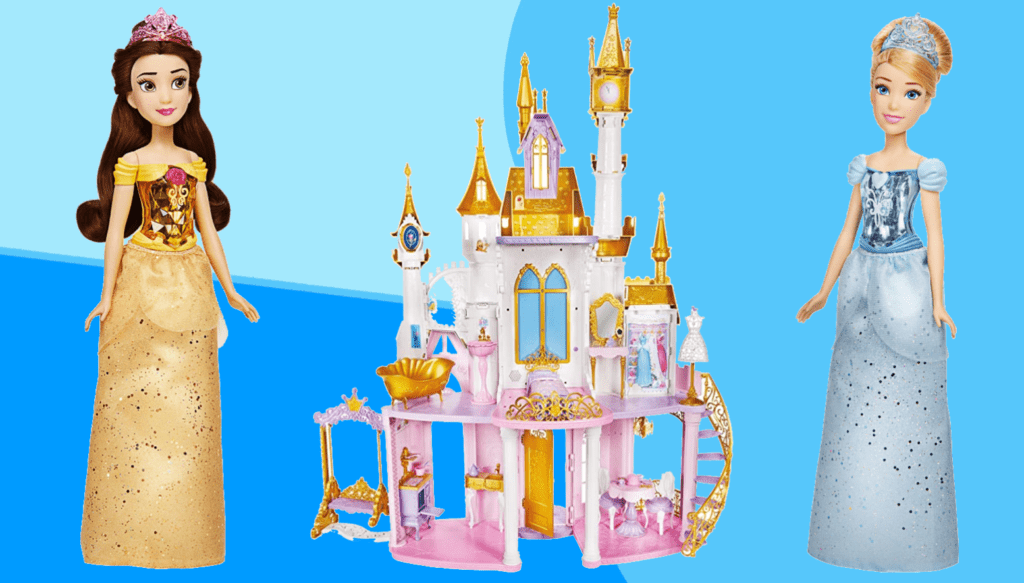 No matter your child's age, I've seen several children learn and grow through play. Using imaginative play is essential whether they want to be a teacher, creator, writer, etc.
Princess toys are a great way to buy something affordable that your child will love. Watch their eyes light up as they pick up their new princess toy with a shimmering princess dress or fun accessories to help them grow!
How I Chose the
Since affordability is essential to me, I looked for one of the top things. As a result, you won't see an item over $100 on this list at posting.
I fully believe that you don't have to spend an arm and a leg for your child to have fun and learn through imagination.
Next, I looked at age ranges since all toys aren't suitable for every age. This list has various dolls and not just Disney princesses.
Most Affordable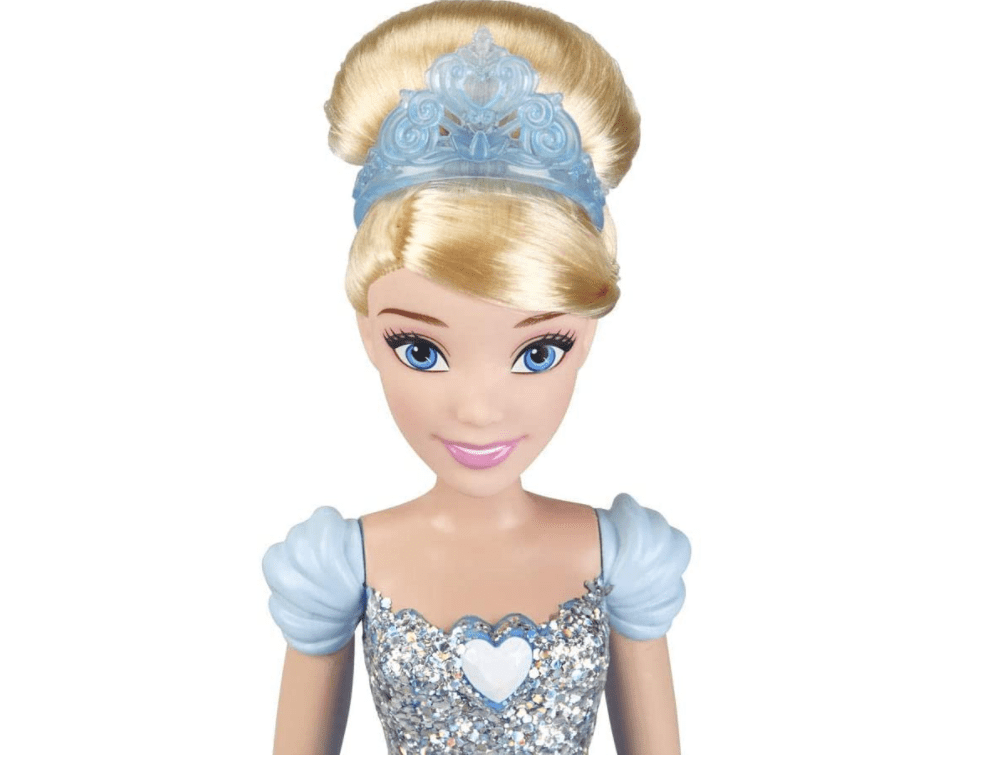 I mentioned earlier that this doll was my favorite. She's also affordable at only $10.49, and you can order her right off of Amazon today. I fully believe in deals and shopping for sales. Honestly, I love that this doll is affordable even though she's a famous princess.
Pros
A beautiful shimmering

Affordable

A popular
Cons
No particular actions from this

Limited accessories

Not for under 3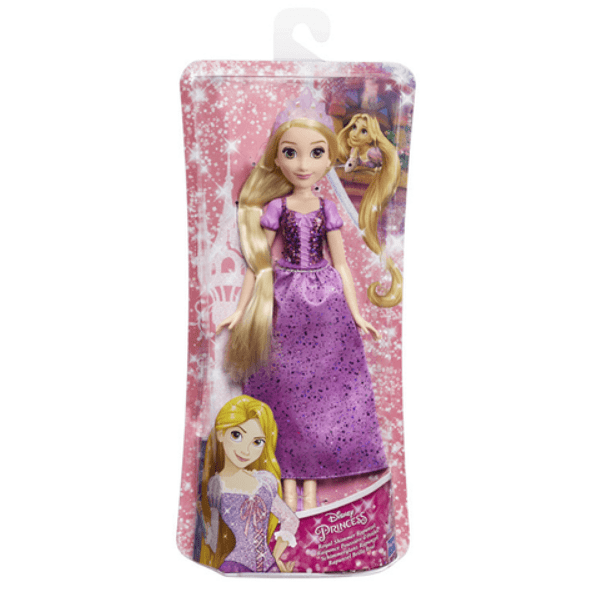 While the story of Rapunzel wasn't my most favorite, I can't deny that I always loved her long and beautiful hair. Your little girl or boy can practice braiding, brushing, and more with this doll's long hair.
Pros
It comes with accessories and an outfit.

Affordable

Supports your 's imagination and learning through
Cons
Only for three and up

It's just

the

; she doesn't come with unique abilities.

Since her hair is longer, it can get tangled easily.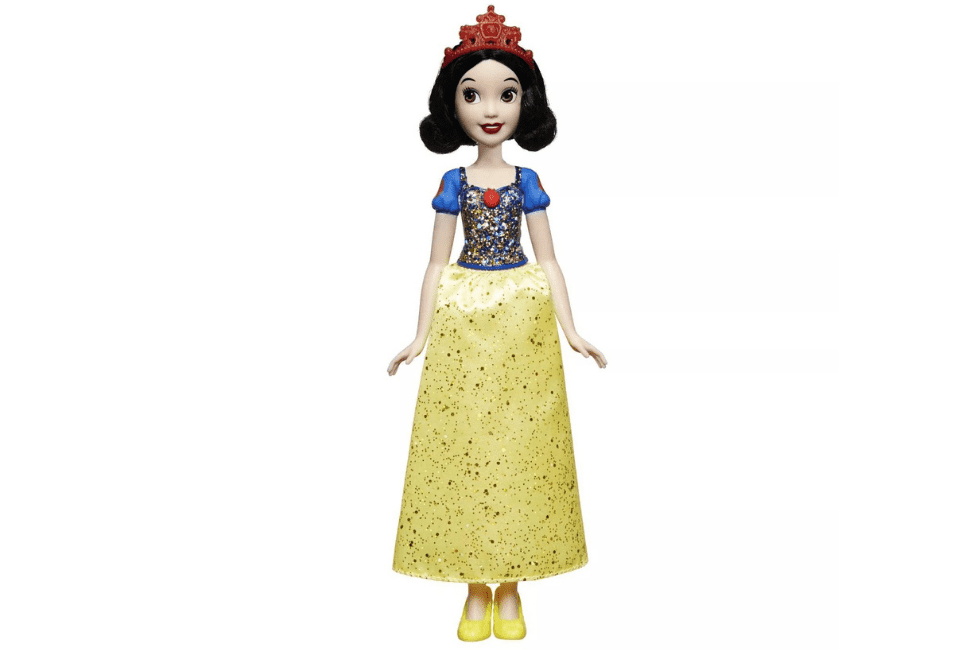 I love the shimmer collection since it's the Disney princesses at an affordable rate. I remember as a child some of these dolls would be much more than the traditional choices.
Snow White from the shimmer selection is popular, so you want to order her fast! She also has a lovely shimmering skirt that your child is bound to love.
Pros
Beautiful shimmery skirt

Comes with accessories

Affordable
Cons
Limited availability

Only for three and up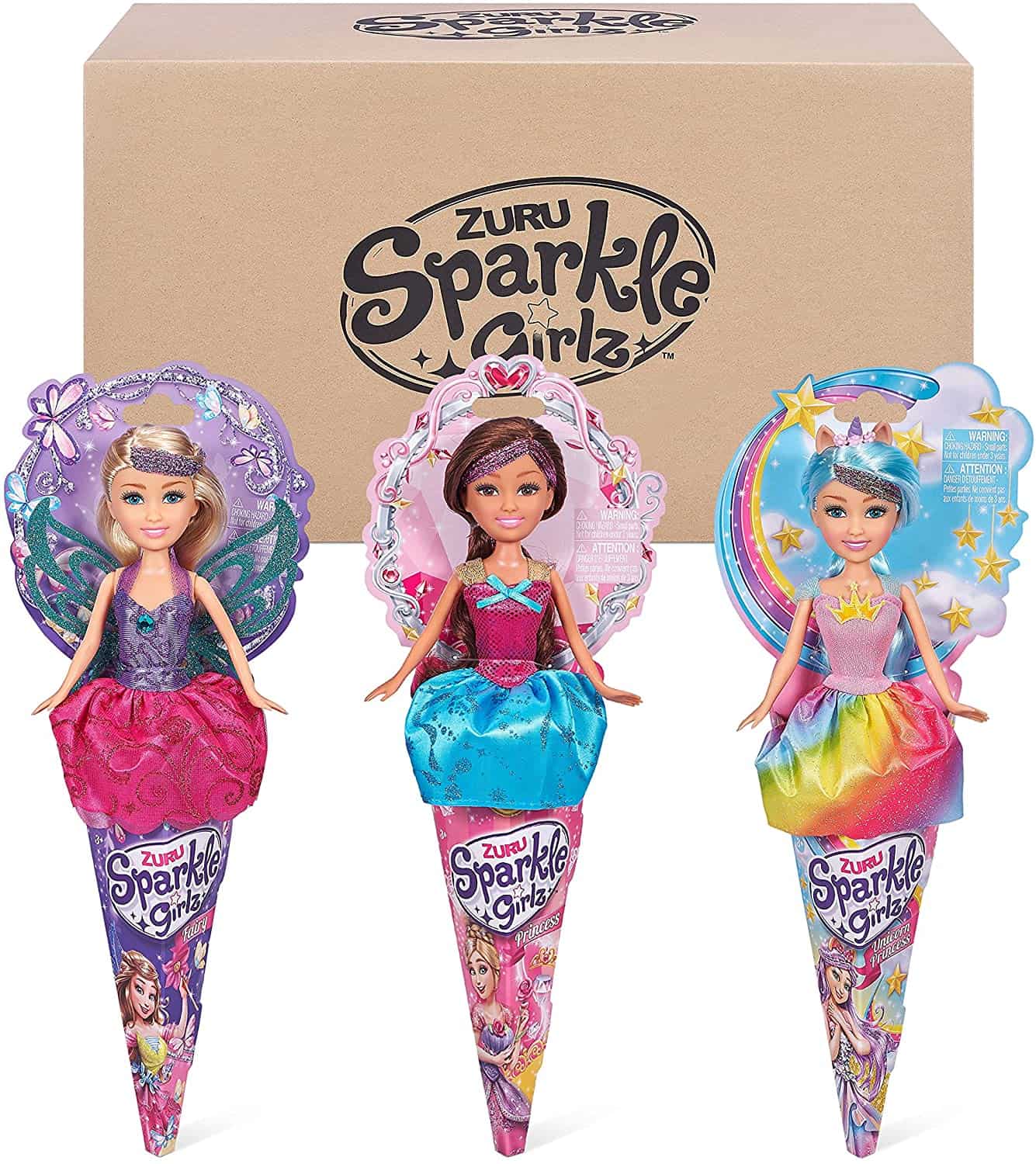 Some kids I worked with weren't interested in Disney dolls but still wanted princesses. This doll is a great option, especially if your child loves fantasy. Fairy and unicorn lovers unite! Also, if you love a surprise, these come with three dolls.
Pros
Unique dolls

You'll be surprised what you'll get.

Affordable for three dolls
Cons
Only for three and up

You might wind up with 3 of the same .
for Birth-Age 2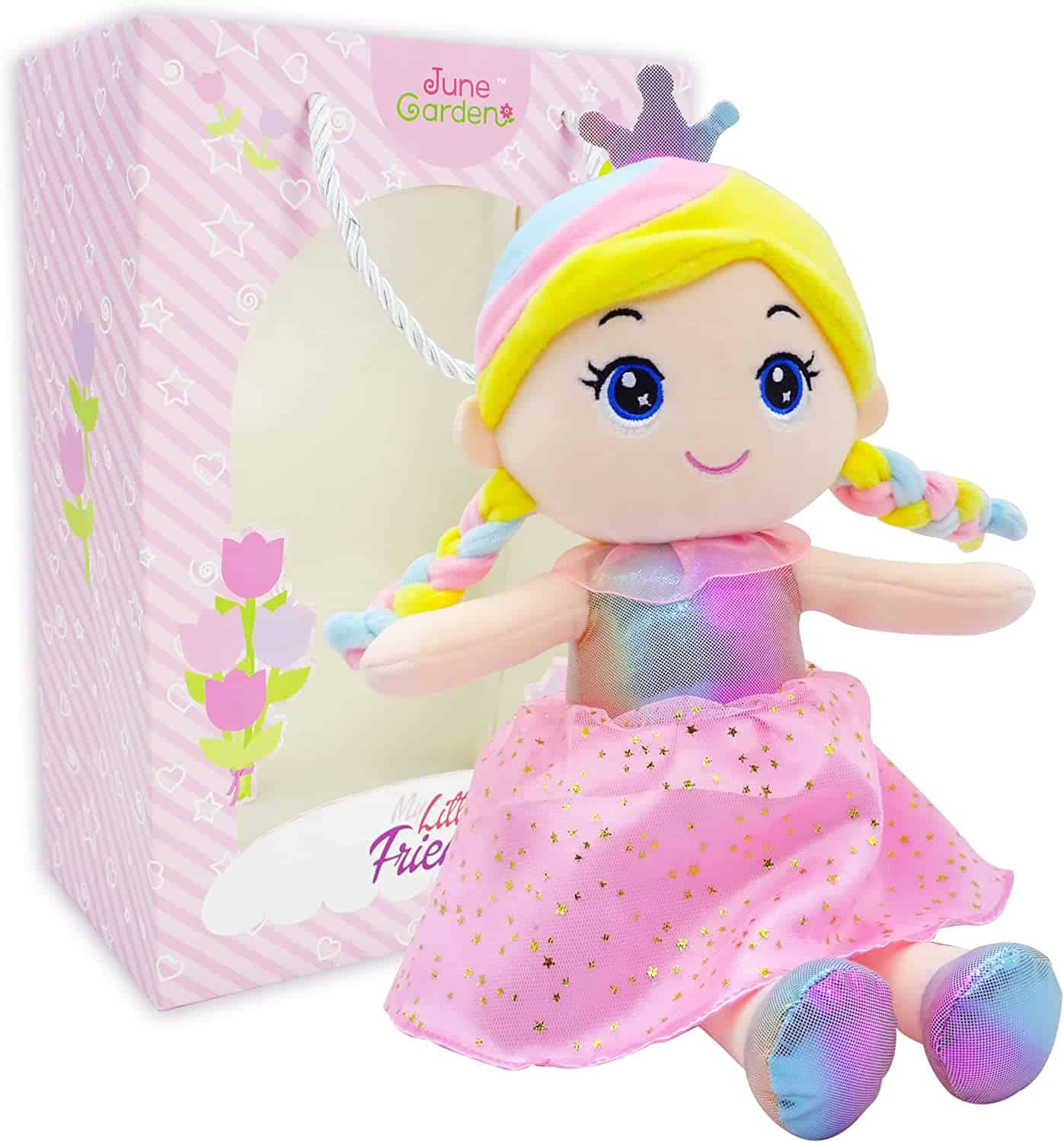 A princess toy is an excellent addition, no matter your age. I love how this doll is soft and perfect for cuddling with your newborn. You don't have to worry about any small pieces for your little one to latch onto either.
Pros
For

all ages

Soft plush
Perfect for your as they grow
Cons
It might be boring for older children.

No unique pieces or abilities

Mid-range in price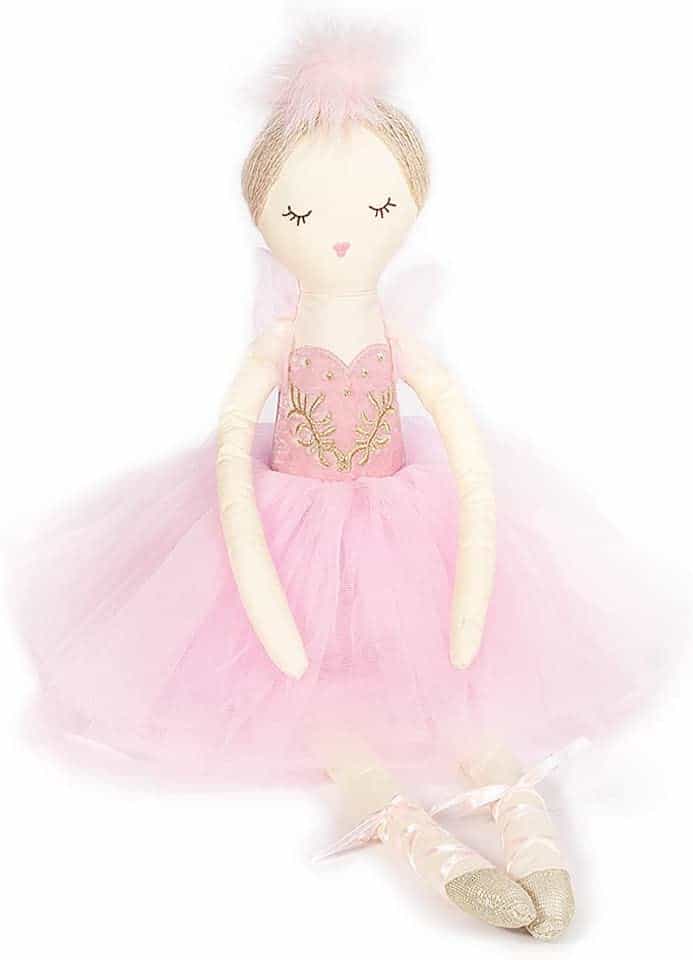 I always thought of being a ballerina as a child, as do many children. I love how delicate and petite this doll is. If your child is a future ballerina, they can match their pink tutus!
Pros
For as young as three months

Can provide your with entertainment for years

Soft and cuddly
Cons
Limited design

Basic without any abilities
A more expensive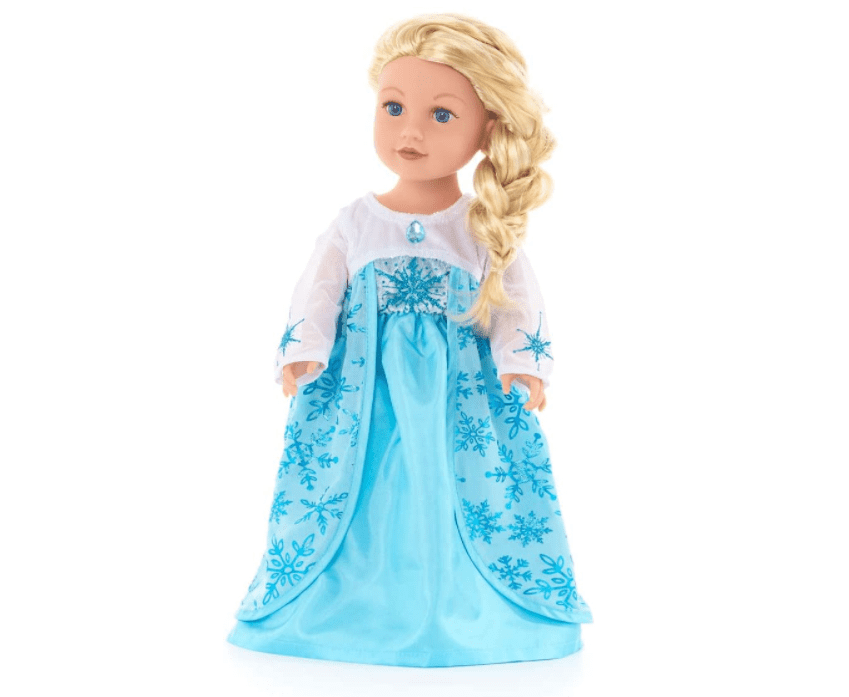 I love how this doll is perfect for 12 months and up! This doll is a great way to get your child hooked on Frozen early. I remember how when my niece was a toddler, she'd want to listen to "Let It Go" repeatedly. She would have LOVED this!
Pros
Your can have a soft and fun early on.
This can be fun to with for years to come.
Cons
Since it's a basic , your older might get bored.

It's a mid-range price, so not super affordable.
Non-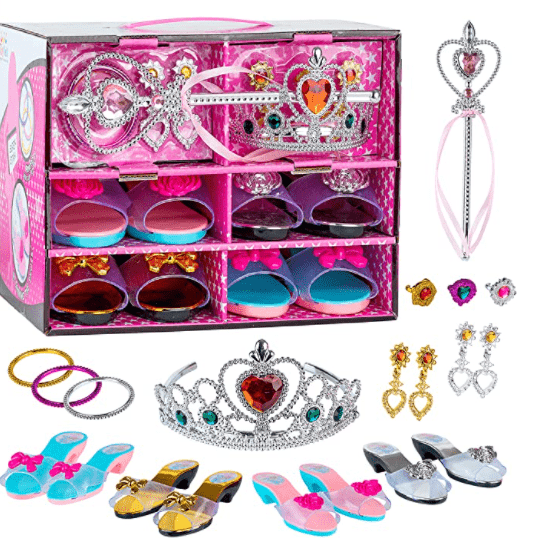 I love how this comes with various dress-up items for children. It includes shoes, jewelry, and of course, a tiara to crown your little princess.
This doll will also bring you back to your childhood and make you remember those fun moments. It also comes with four pairs of shoes for play and imagination!
Pros
Four pairs of shoes

Multiple jewelry items

Great for and imagination

Imagination is vital for proper growth.
Cons
It's mid-range as far as the price.

It's not suitable for young children since it has smaller items.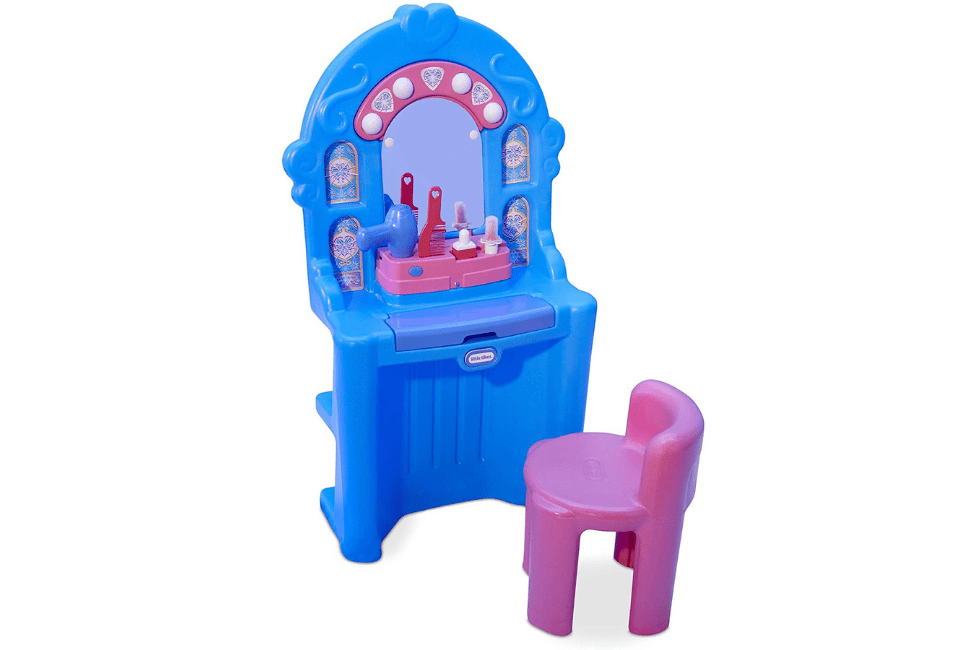 This toy is excellent for having your child play dress-up and activate their imagination. I love how it has an illuminated vanity with lights and sounds for your princess to get ready. It's a more affordable vanity, too, and I love deals!
Pros
Affordable as far as vanities go

Interactive with lights and sounds

Supports and imagination

It has a magic mirror.
Cons
It's more expensive than other toys.

You'll need to put it together and set it up.
This toy is an excellent toy for all future cosmetologists! Whether or not your child wants to become a cosmetologist, this is a great practice activity for them.
Let your child practice styling Jasmine's hair, and before you know it, they might be styling their own! It even comes with Jasmine's magic lampbrush, which brings me back to my childhood!
Pros
It comes with a complete set of items for fun while styling hair.

Choose from ribbons and barrettes to style and practice with Jasmine's hair.
Cons
Mid-range price

Not suitable for under 3

It might be a bit monotonous for younger children.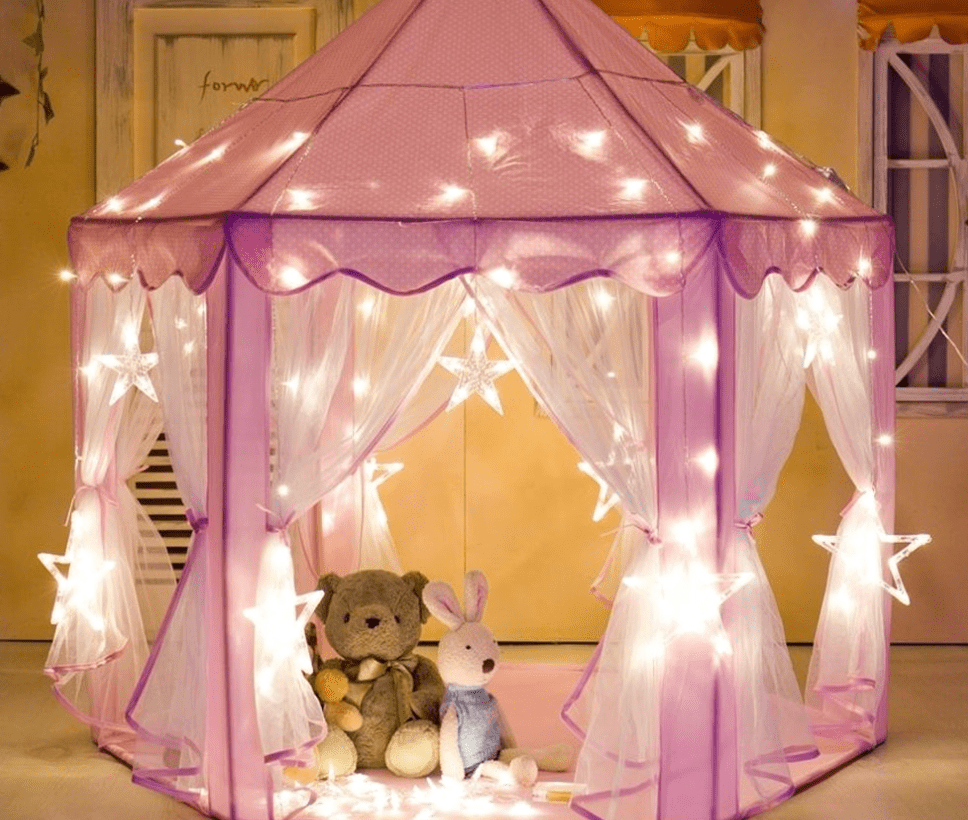 Your child will love the shimmering stars and open area for their toys to go. Whether you want to play inside or outside, you can set up the tent.
Pros
Indoor/Outdoor use

Large for your and their toys

Affordable
Cons
It might not be well suited for younger children.

It's hard to place up and down; it's better to keep it in 1 location.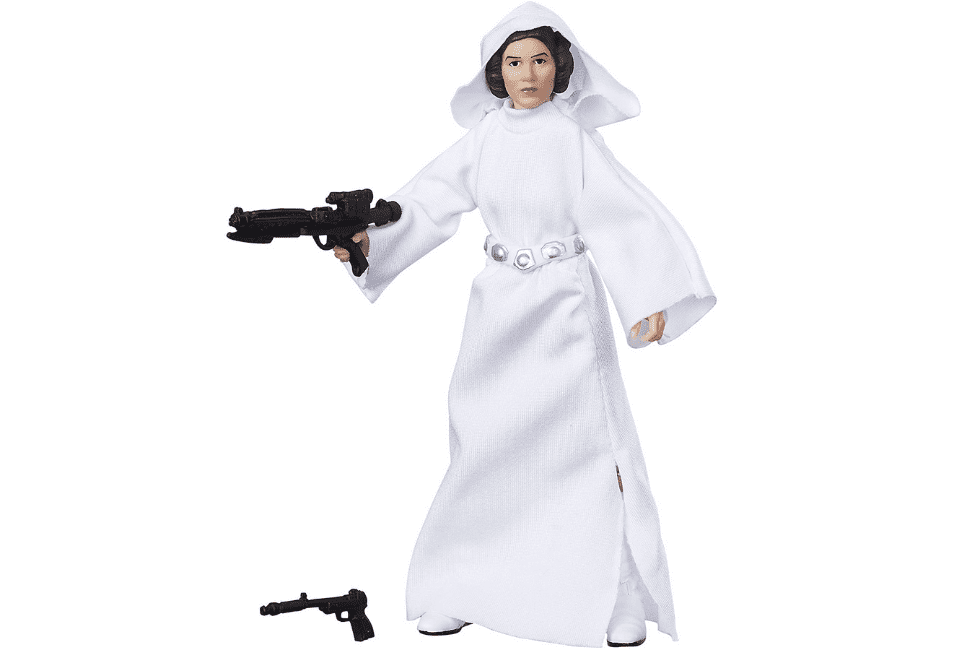 I was always a fan of Star Wars and Princess Leia. This toy is exciting because Princess Leia stands up for herself, and she's ready to defend herself.
Pros
She comes in a fashionable outfit.

Has a accessory

Great for role-playing
Cons
It's on the higher end

Some parents might not like the fact it comes with a gun.
How To Pick a for Children
I recommend choosing dolls of various skin tones where your child plays. This toy is an excellent way to understand that everyone looks different and not necessarily like them.
Dressing up is excellent for various ages since it teaches your child to play pretend. As they play, this will help them increase their independence as well.
Find an age-specific dollhouse for your child. There are various small princesses that you can find. This toy is a great way to mix and match their toys and expand their imagination.
How To Pick a for Toddlers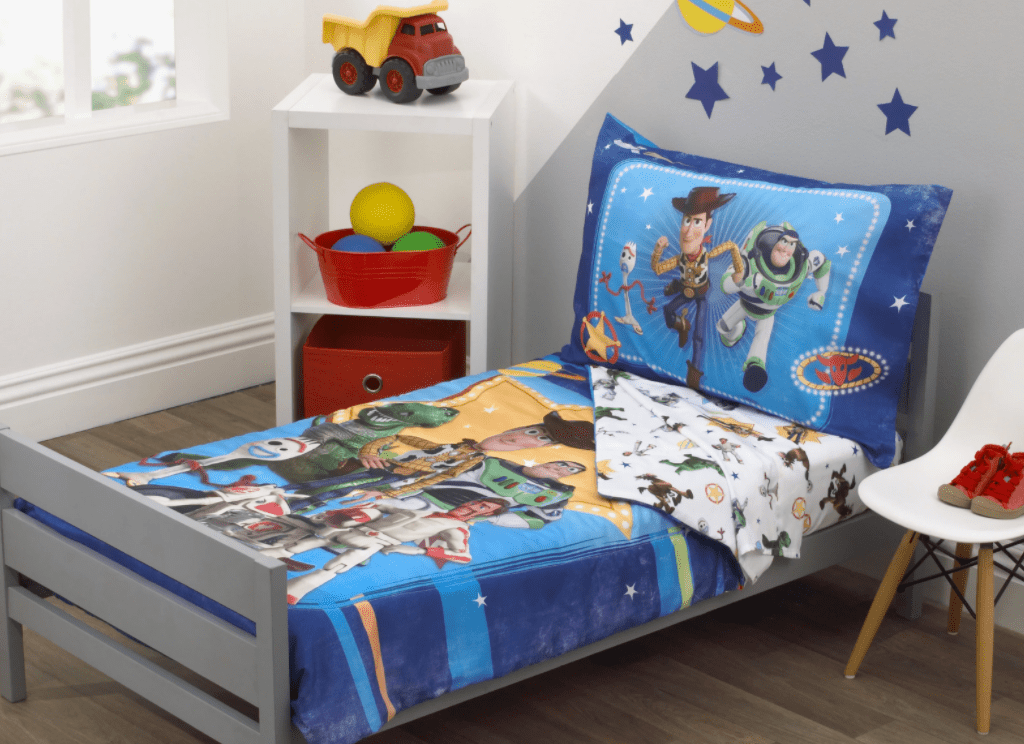 Consider toddler-friendly dollhouses for your child to expand their imagination. Teach them that even princesses can grow up to be astronauts, lawyers, teachers, etc.
Other great options are toy trains, plastic food, blocks, dress-up clothing, and stuffed animals.
Safety Tips
Pay attention to the age range for each toy before you give them to your child. Even if it's within their age, it's essential to watch them while they play.
Watch out for items that have small pieces or accessories. Read through all of the descriptions before you let them play.
Go through all of the warning labels as well. You must pack items away when your child finishes playing to watch them. You can make clean-up time fun by singing while placing items in a toy box.
FAQs
Question: What is the Best Ever?
Answer: This is up to your personal opinion!
Although some of the most popular include:
Cinderella

Snow White

Belle

Rapunzel

Jasmine

Pocahontas
If you're looking for a princess that beats to her drum and shows how important it is to learn and think for yourself, then choose Belle! She's honestly my favorite since she has darker hair like myself. Many children can also relate to this.
Question: Who is the Most Famous in Real Life?
Diana, Princess of Wales, was one of the most famous princesses, and in my opinion, rightfully so. She was a very caring person and enjoyed helping others through volunteer work, making the best princess!
Question: Who is the Most Underrated ?
Merida. While she isn't glitzy like Cinderella or Snow White, she's brave and beats to her own drum. Although rough around the edges, she teaches children how critical listening to their goals and dreams is.
Question: Who is the Most Imaginative ?
I feel like Tiana from The Princess, and the Frog is. She's incredibly talented in the kitchen and knowledgeable. I'd say Belle is a close second.
Question: Who is the Newest ?
Moana! She's a brave and independent Disney princess who can protect herself. She teaches children that it's important to be independent and strong as they reach their goals.
Question: Who was the First ?
Snow White as far as full-length movies go. Before, it was Persephone.
Question: What is Not Disney?
While they're often mistaken for Disney princesses, Anna and Elsa are not. As a result, they're not a part of the official Disney Princess lineup.
Anastasia isn't a Disney princess either. Instead, she portrays an actual princess who lived in Russia.
Question: How Many are There?
If your child loves collecting Walt Disney World princesses, then you're in luck! There are 12 princesses.
The favorite Disney princess choices include:
Moana

Merida

Rapunzel

Tiana

Mulan

Aurora

Ariel

Belle

Cinderella

Snow White

Jasmine

Pocahontas
Question: Who is the Best Non-?
Some popular choices include:
Anastasia (from Anastasia)

Fiona (from Shrek)

Odette (The Swan )

Thumbelina (from Thumbelina)
The Bottom Line
While I love many princesses out there, especially Disney princesses, the Disney Princess Royal Shimmer Cinderella Doll is my favorite. I can't get over how beautiful and shimmery her dress is that I'm sure any child will love! Not only is she a fun doll for your child to play with, but she's affordable and will give them hours of fun and imagination!
Before buying one of the best princess toys for your child, make sure that it's within their age range. Also, watch out for toys with choking hazards for your little ones, and be wary of too many accessories for them.
Look at all warning labels and instructions before handing the toy to your child. Toddlers love to put items in their mouths!
Pick out the proper princess for your child today and watch their imagination and exploration come to life.
Find more related guides below: 
27 Types of Toys Explained for Children and Adults
Greatest Themed Toys Guide for All Ages in 2022