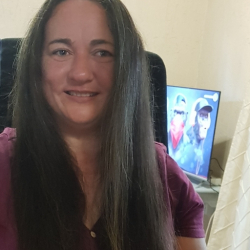 Latest posts by Caroline Lambert
(see all)
Does your daughter love magic and everything involving unicorns? You're in the right place. The best unicorn theme toys open her mind to an enchanted realm where all of her dreams become possible. Each toy suits specific age groups and encourages the development of certain skills.
Step into my enchanting world of toys. The best unicorn theme toys marry childhood passion to activities that expand a child's mind and opportunities to new frontiers. You'll find unicorn toys in most categories. Still, I'll show you the top picks for the toy types that instigate the most captivating experience for little girls under ten.
Bottom Line Up Front
How do you encourage a child to be passionately obsessed with something that teaches them so many skills? The answer is themed toys. Children are far more likely to gather the lessons hidden inside a toy when they love the character, inspiration, cartoon, or theme behind it. Healthy early childhood development is priceless.
Children have it within themselves to flourish beyond their wildest dreams, but it's up to you as a parent to see that it happens. I focus intently on my children's striving projection in life, and why wouldn't I add some fun to the mix? My love for their excitement when they play is more than my children's developmental progress.
A happy child equals a content home. Unicorns have long been a passion for little girls. My daughter still believes in the magic hidden within a unicorn's alicorn (horn). She thinks the unicorn sources its magical powers through its horn from the sun. Start by realizing which unicorn toy suits your little girl's age and needs.
The Unicorn Garden Terrarium is a fantastic option for preschoolers to learn creative skills and responsibility. The My First Unicorn Pull-Along Building Kit is perfect for the tiny hands of 18-month-old toddlers. The Robo Pets Unicorn Toy is a STEM toy for kids between three and ten to learn critical thinking skills.
The Sparkling Unicorns Modeling Play Set is a Montessori toy for toddlers and preschoolers. The Giant Unicorn Stuffed Doll is the closest most parents come to buying their girls a pony. I chose 12 of the best unicorn toys for kids under ten, and you'll have to peak at my top picks to learn more.
My Top Unicorn Theme Toys at a Glance
Unicorn toys are fabulously enchanting, and my top 12 picks at a glance will tantalize your child's taste. If my best selections look tempting, remember to read on for more information about each toy. I'll also include a bonus for unicorn accessories every girl will love.
Tips for Unicorn Theme Toys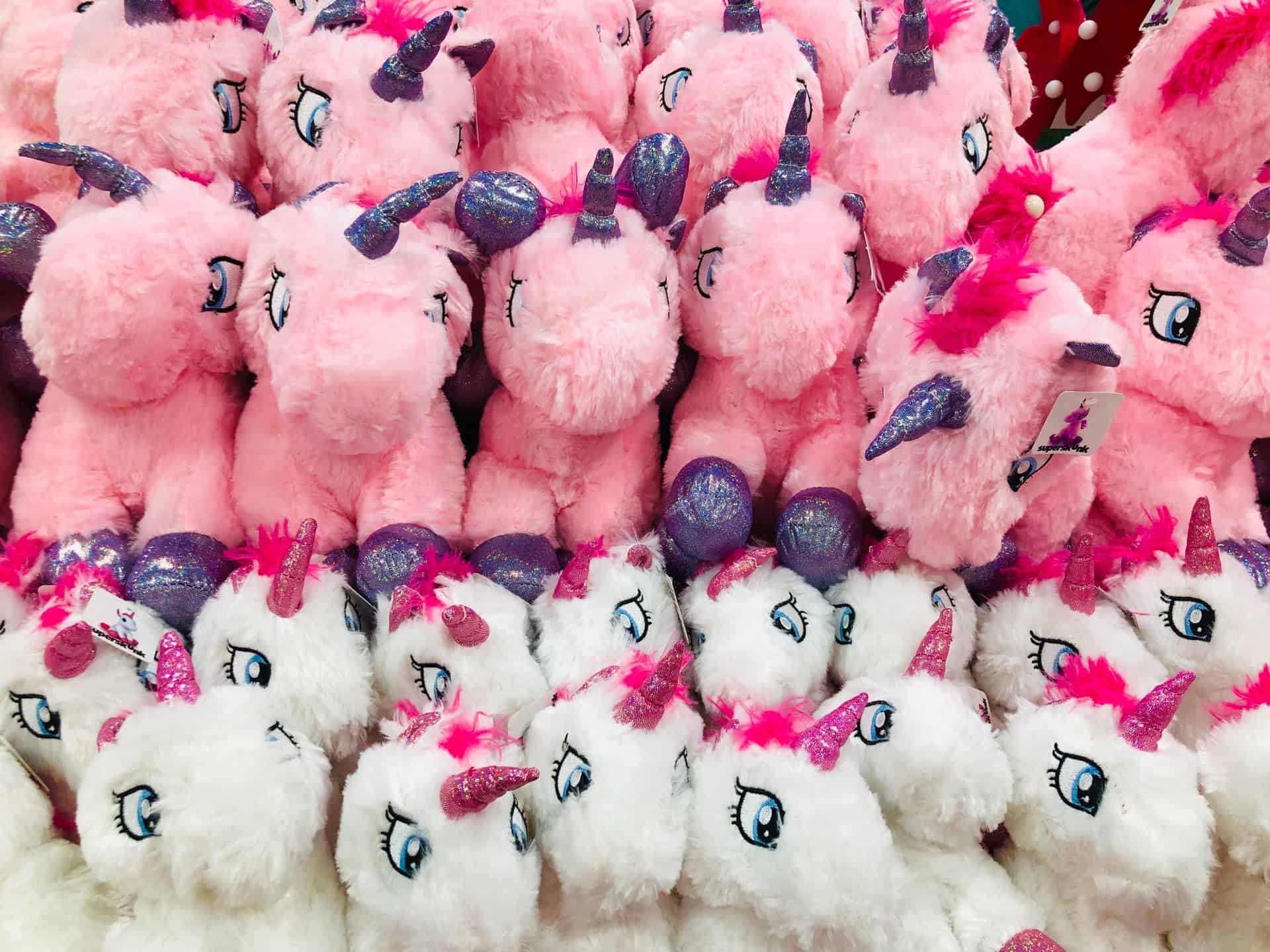 If children picked their toys, they'd own the store. It's up to parents to help them choose toys they can learn from and enjoy. There's nothing more valuable than seeing my daughter giggle when she walks her giant unicorn stuffed doll around the house. She talks to the magical creature, much like a best friend.
Don't let anyone tell you a child's imagination is too wild when they have imaginary friends or plush besties. It's part of their development and teaches them to cope with the real world and the feelings that come with it. I welcome my daughter's imagination, no matter what it throws at me. I even play along in role-play activities.
My greatest tip to parents is that selecting a themed toy is like feeding a child's inner-most passions. It helps them develop the relationship they need with a toy to learn from it. Ask yourself, are you more likely to wear your favorite shirt or the one with no particular attachment? The answer opens everything.
Buy theme toys to promote a child's passion. A child is more likely to play the way they need to with toys when they love the theme behind them. My daughter is gaga about unicorns, even though she's nearly at the age threshold to get over them. Her interest in a themed toy helps her learn every step of the way.
How to Choose the
With a world of magical unicorns, I designed simple criteria to select the best. I'll choose 12 of the top toy categories that fit into the three criteria below, and then I'll show you the top two picks for each one. The best toy in each category should:
Suit kids under ten because are a considerable part of imaginative play
Teach kids two or more skills
Fit into an activity type

encouraged for the

recommended age groups
: A Magical Selection
It's challenging to select 12 categories when there are 27 types of toys. I stuck to the categories that suit my criteria the best. Children under ten benefit from sensory, educational, and plush toys, among others. Let's see which top picks appeal to your kids.
Best Unicorn Animal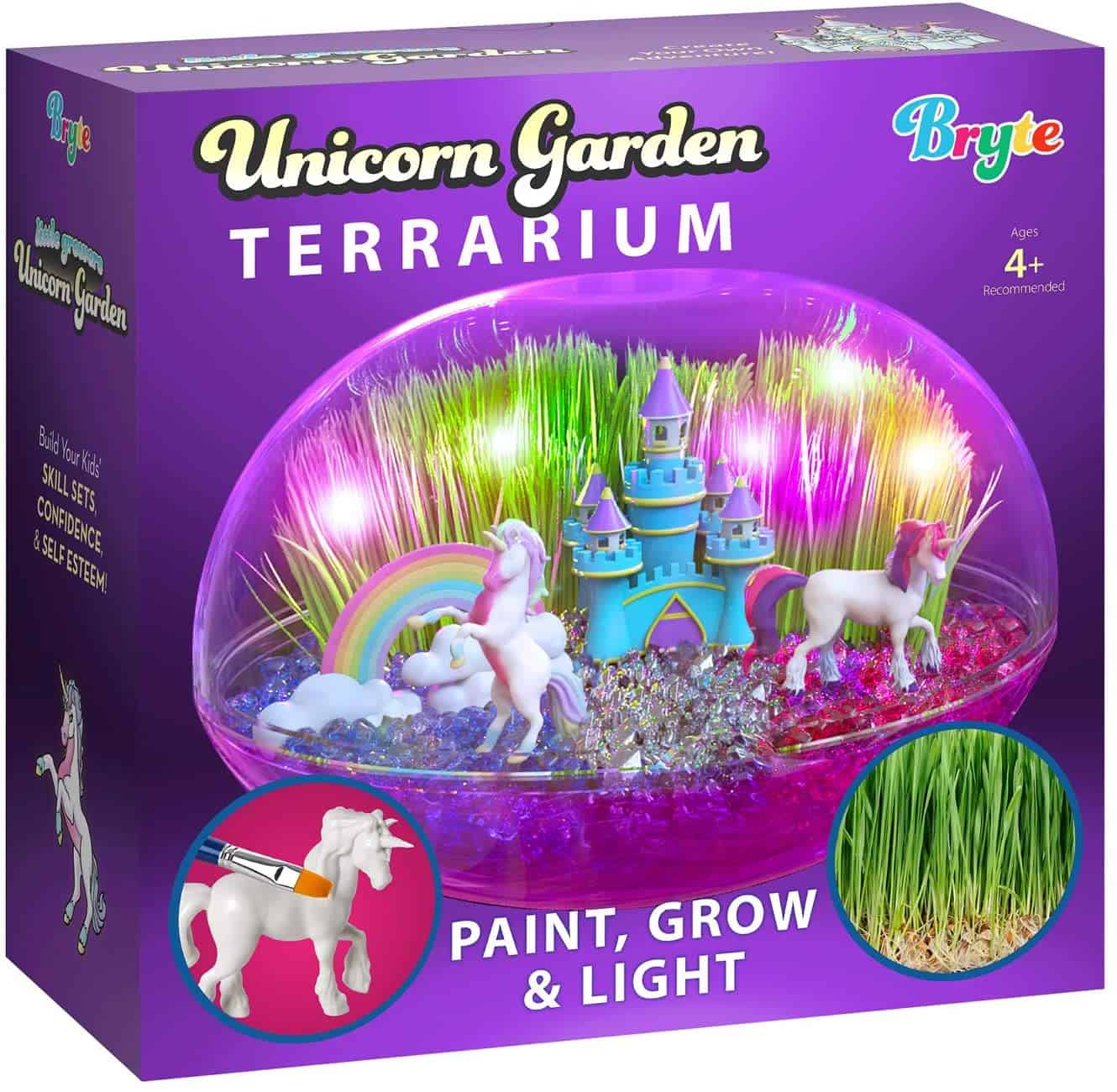 Lights, sounds, effects, and glowing unicorns are every little girl's dream. The Unicorn Garden Terrarium brings every child's dream to life when they watch their unicorns living in a magical place. This wonderland is a feast for the eyes and a creative toy for kids. Children can get involved in painting the unicorn figurines.
Key Features
Brand:

Bryte

Type: STEM and educational
Activity:

Sensory and Montessori play

Age Range:

4 to 8
Pros
Children learn fine motor, creativity, and executive skills

Little girls get to recreate their wildest and most magical fantasies with highly interactive playtime
Cons
Don't let children under four play with it
Best Unicorn Construction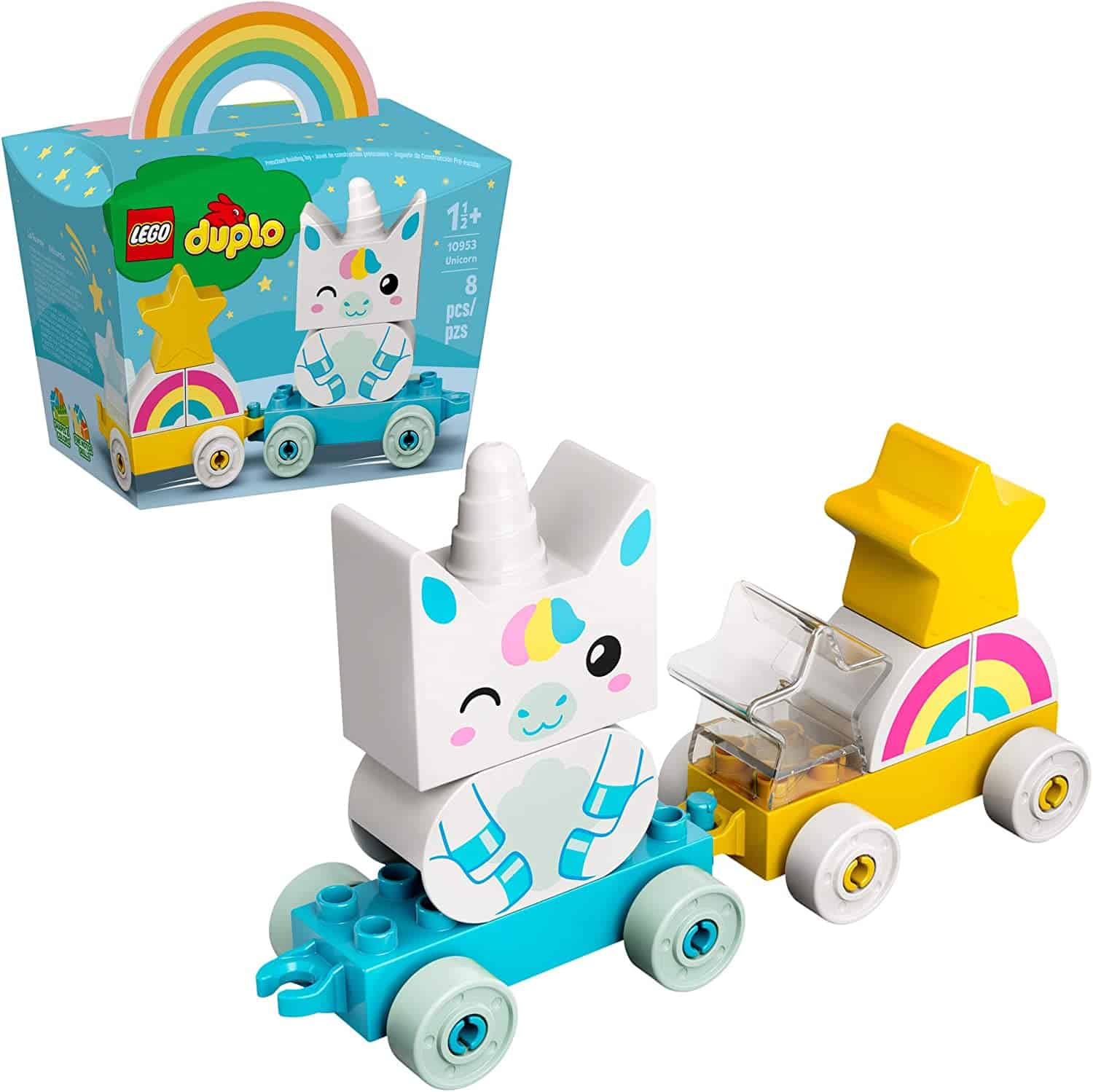 Kids as young as 18 months need construction toys to develop their fine motor and executive skills. Add a child's wild imagination to the construction toy category, and you'll have a creative, intelligent toddler learning to be independent. The My First Unicorn Pull-Along Building Kit works for the youngest unicorn fans.
Key Features
Brand:

LEGO

Type: Unicorn building kit and unicorn construction
Activity:

Montessori and educational play

Age Range:

18 months to 4 years
Pros
Children learn fine motor, critical thinking, and creative skills

It's a simple 8-piece LEGO unicorn kit perfect for tiny hands
Cons
It doesn't appeal to kids over four
Best Unicorn Creative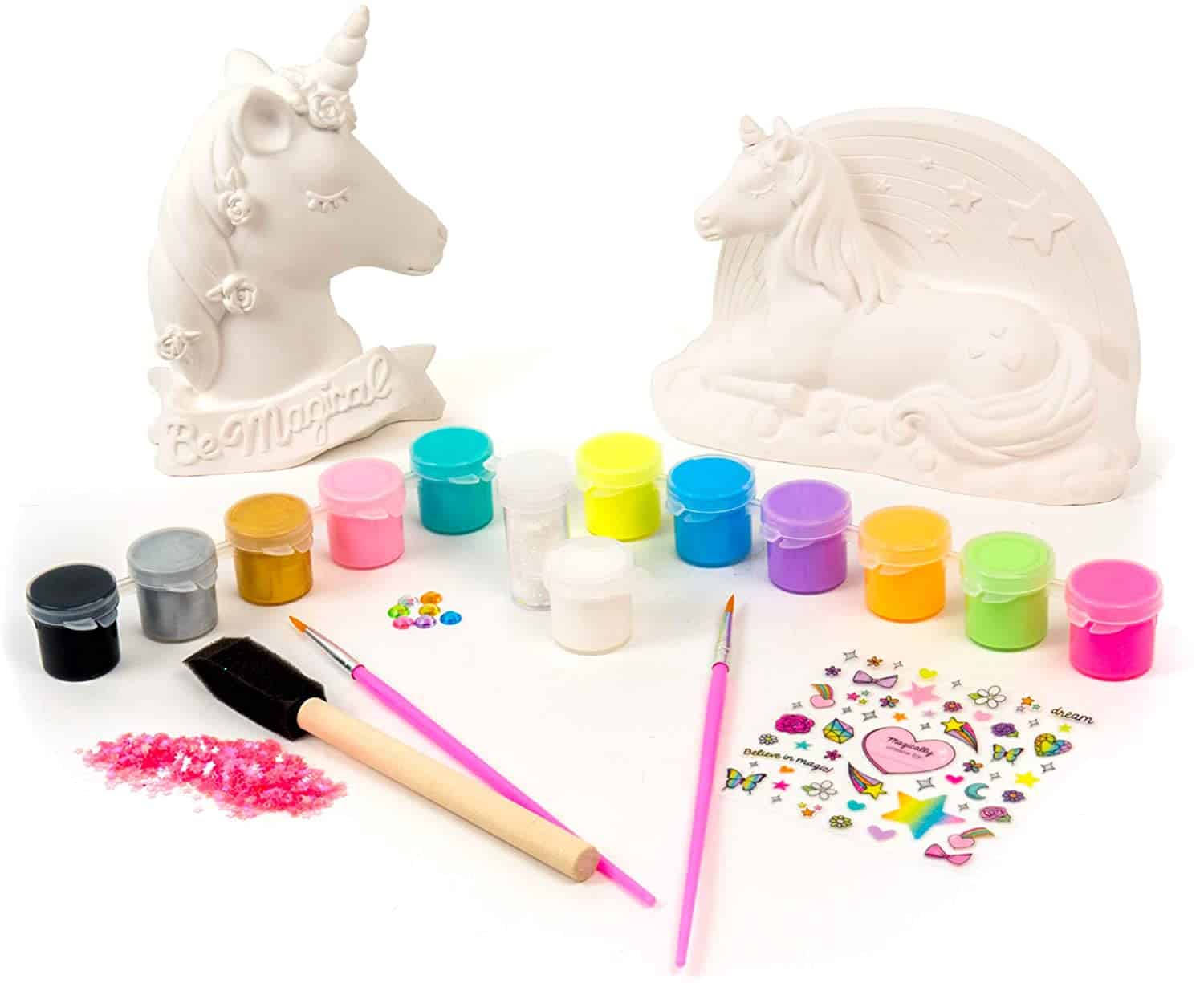 A child's imagination is the key to their development. Promoting their creative side even unlocks their intelligence. Let's face it, every parent wants a creative and arty child who brings the best fridge decor home from preschool, but we also want common sense. The Paint Your Own Unicorns Kit works well for creativity.
Key Features
Brand:

It's So Me!

Type: Creative and educational
Activity:

Sensory and imaginative play

Age Range:

6 to 8
Pros
Children learn creativity, critical thinking, and problem-solving skills

Art is the gatekeeper of emotional resilience, and kids can express themselves with a unicorn art kit that comes with 12 paints and two DIY unicorn figurines
Cons
Don't allow kids under six to paint the
Best Unicorn Educational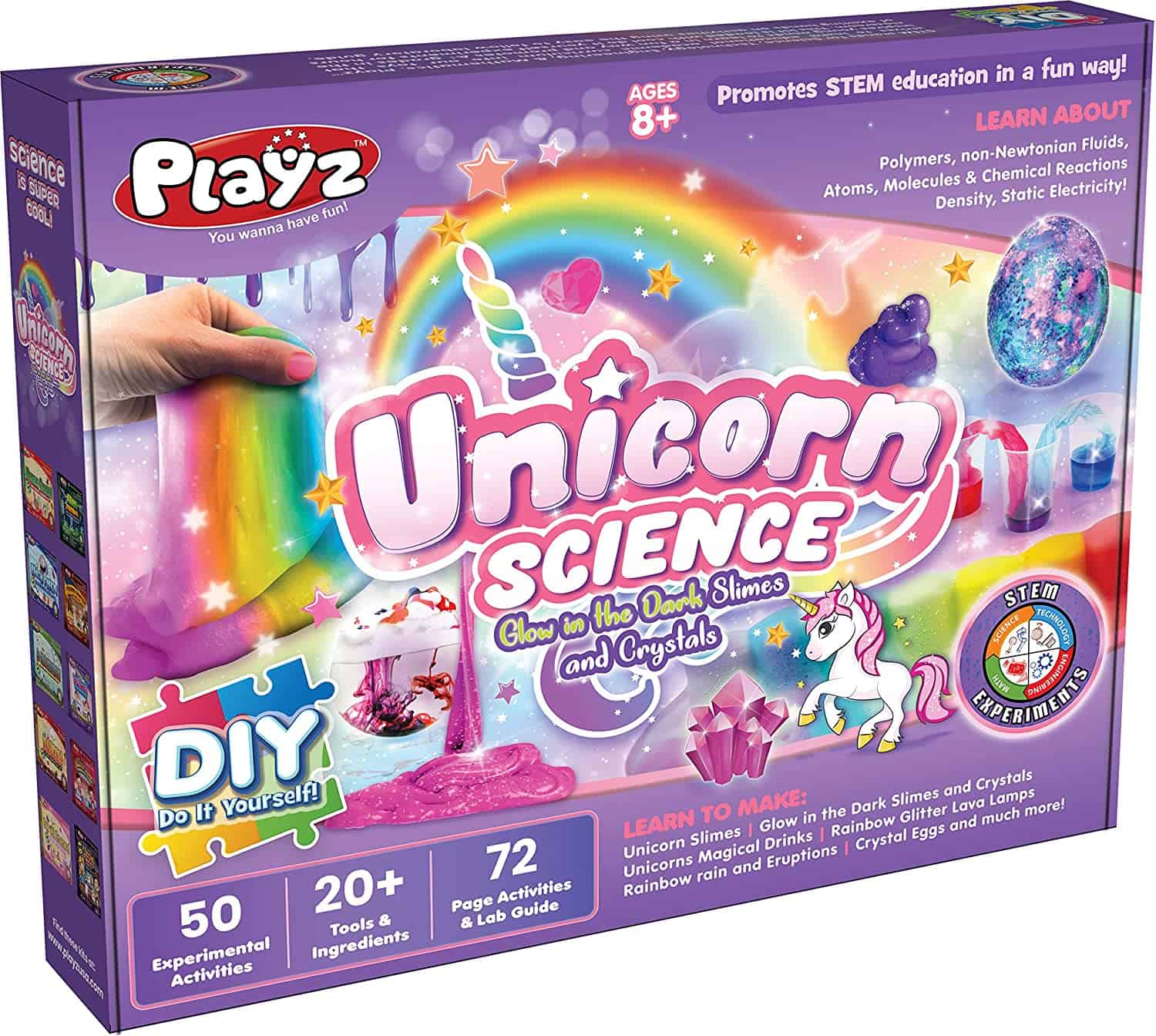 Education begins with the first toy your child ever owns. My daughter's first plush toy taught her fine motor skills and comforted her before I rushed into the nursery. The Unicorn Science Kit targets older children, but it comes with a range of sensory, slimy, and glow-in-the-dark pieces for endless hours of educational fun.
Key Features
Brand:

Playz

Type: Unicorn science kit and unicorn educational
Activity:

Educational and sensory play

Age Range:

8 to 10
Pros
Children learn sensory, fine motor, creativity, critical thinking, and social skills

Kids can explore the gooey effects of 50 activities and over 20 ingredients and tools for colorful unicorn fun
Cons
Don't let children under eight-play with it
Best Unicorn Fidget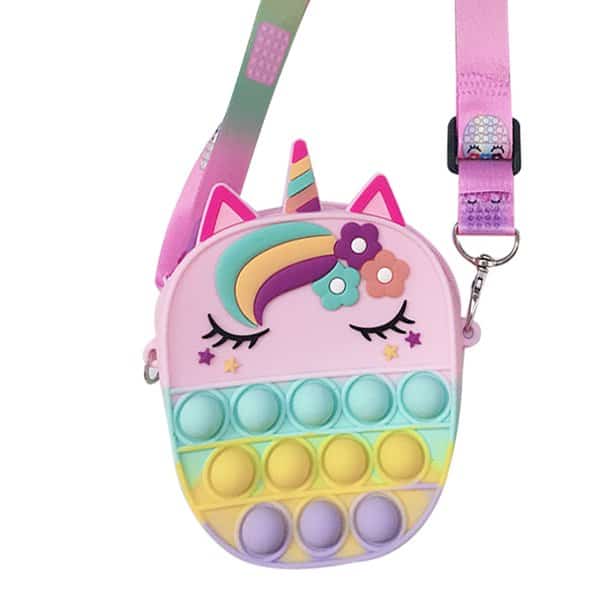 Fidget toys appeal to children and adults. I often find myself popping my son's bubbles on his fidget toys. It's a fantastic way to reduce stress, and it helps kids who struggle with emotional expression and resilience. Add a carry-on bag, and little girls go mad. The Unicorn Handbag Popper brings glamor to fidgeting relief.
Key Features
Brand:

Everpert

Type: Unicorn fidget and unicorn sensory
Activity:

Sensory and imaginative play

Age Range:

3 to 10
Pros
Children learn about emotional resilience and expression to deal with big feelings

It's a gorgeous accessory for any girl who loves
Cons
Don't let kids under three play with fidget toys
Best Unicorn Interactive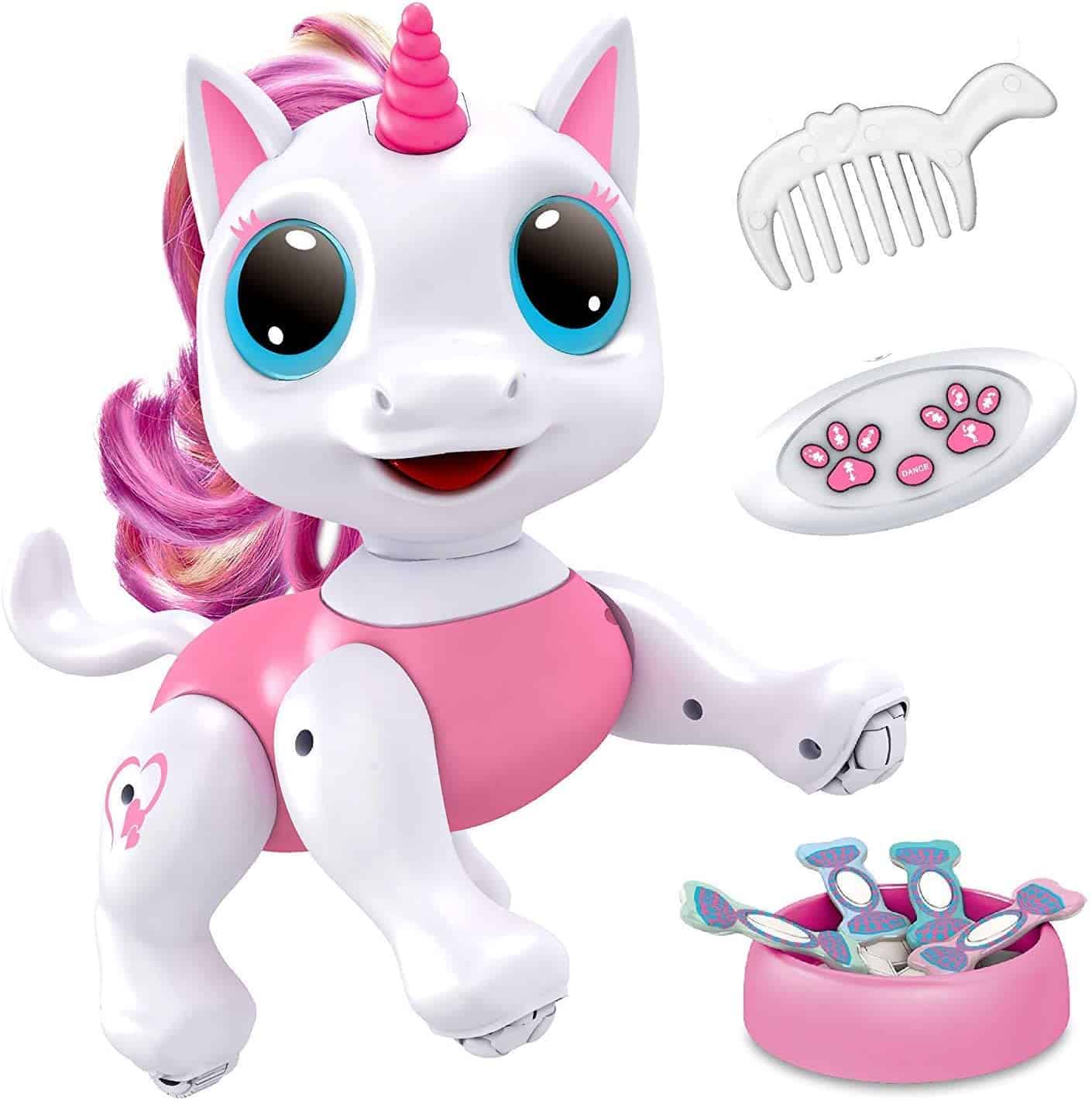 Children love robots nearly as much like unicorns, right? I know my kids do, so why not combine the unicorn with a remote-controlled robot toy to encourage kids to role-play their wild imaginations? The Robo Pets Unicorn Toy is an exceptionally adorable interactive pet for little girls and boys.
Key Features
Brand:

Power Your Fun

Type: Brushable and remote-controlled
Activity:

Interactive and imaginative play

Age Range:

3 to 10
Pros
Children learn responsibility, creativity, and critical thinking skills

Kids learn to adopt a new best friend that comes with hand gesture movements and hungry sounds
Cons
Don't give it to kids under three because of the small parts
Best Unicorn Montessori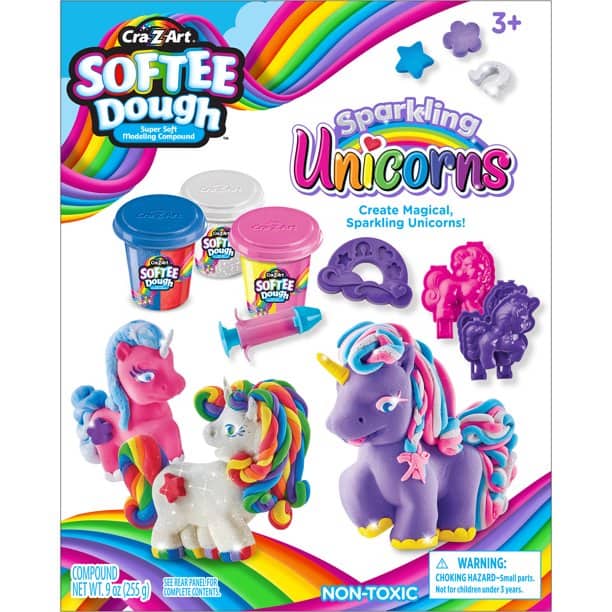 Montessori play activities include anything a child opens with their imaginations and touches with their hands. It's s sensory experience with creative possibilities. Every child should have a Montessori toy among their favorites, and there are some unicorn options. The Sparkling Unicorns Modeling Play Set is impressive.
Key Features
Brand:

Cra-Z Art

Type: Montessori and sensory
Activity:

Sensory and educational play

Age Range:

3 to 8
Pros
Children learn fine motor, communication, social, creativity, and critical thinking skills

Kids love molding dough, and the kit comes with three molds, three dough tubs, and a tube to squeeze thin streaks for unicorn hair
Cons
Don't allow kids under three to mold the dough
Best Unicorn Musical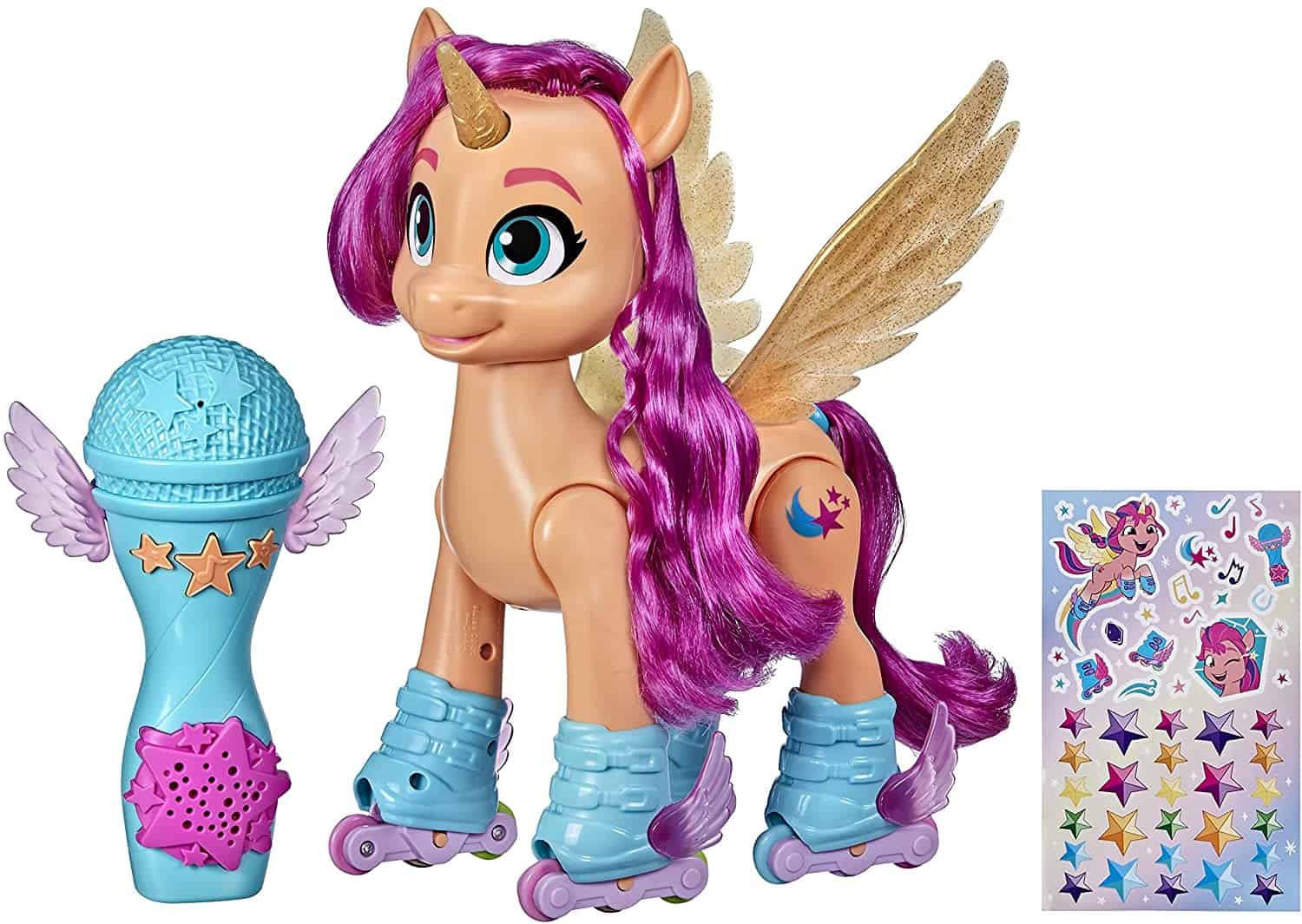 My daughter has a magical personality combined with musical talent and finesse. She dances her little heart out, and her feet take her to weird worlds unknown to the rest of us. I see her growing into a superstar, even with her bossy diva attitude that controls our choreography. The Sing and Skate Unicorn Toy suits her.
Key Features
Brand:

My Little Pony

Type: Remote-Controlled and unicorn musical
Activity:

Imaginative and musical play

Age Range:

5 to 10
Pros
Children learn rhythm, emotional, communication, social, and critical thinking skills

This incredible remote-controlled comes with a microphone and stickers, and it reacts to children in 50 different ways
Cons
Don't leave kids under five with the
Best Unicorn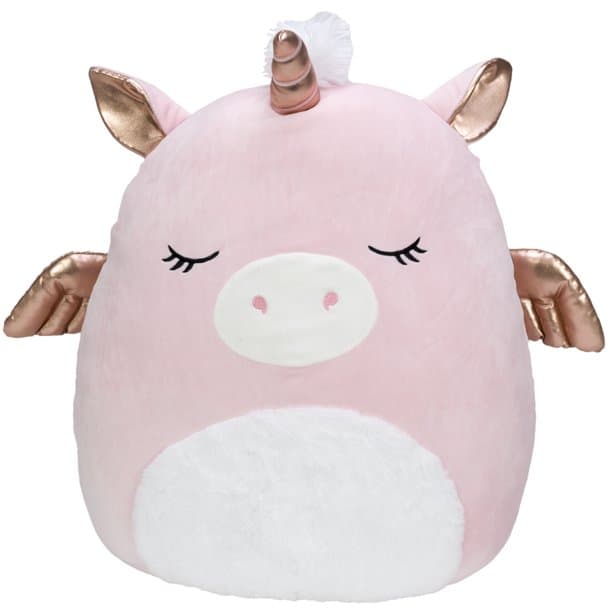 Squishmallows are invading children's worlds as much as unicorns invade their imaginations. My daughter selected the best unicorn plush, and she immediately asked for the Squishmallow options. There are a few unicorn Squishmallows, but my little girl loved the 20″ Pink Unicorn Squishmallow Plush as soon as she saw it.
Key Features
Brand:

Squishmallow

Type:

Unicorn Squishmallow and unicorn plush

Activity:

Sensory and social play

Age Range:

All ages
Pros
Children learn social, emotional, communication, problem-solving, and fine motor skills

I can't argue with my daughter because this Squishmallow is ultra-soft and squishy
Cons
It's not the prettiest unicorn plush I have seen online
Best Unicorn Role-Play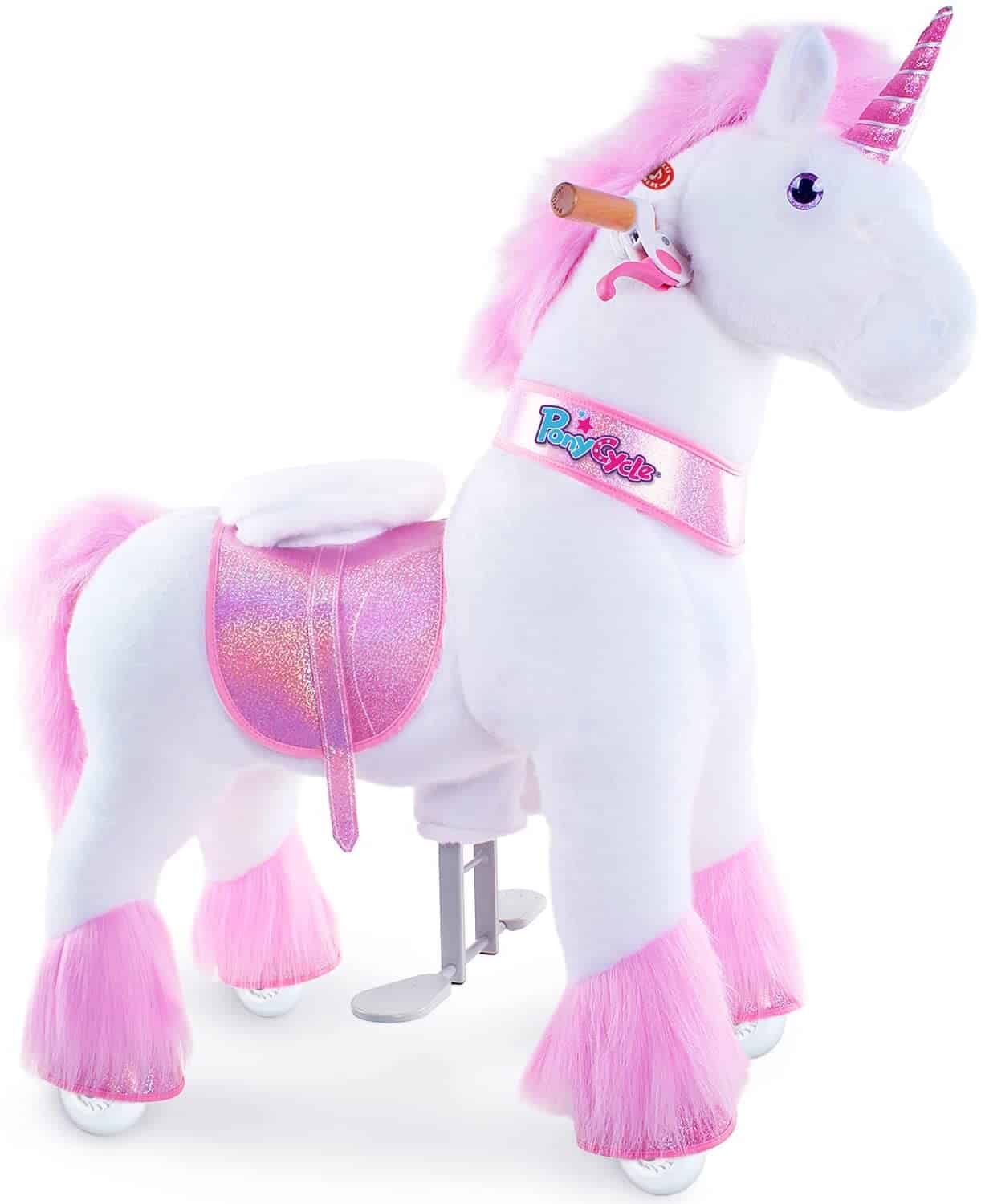 Role-playing has countless benefits for children. I often play house or doctor with my kids. I love that they learn through playtimes, and I encourage any form of imaginative play. The Ride-On Unicorn Plush Toy opens their opportunities to pretend to play with a dreamy realm where unicorns exist instead of horses.
Key Features
Brand:

Pony Cycle

Type: Ride-on unicorn plush and brushable
Activity:

Role-play and imaginative play

Age Range:

4 to 8
Pros
Children learn social, emotional, communication, fine motor, and gross motor skills

Kids enjoy the natural feel of riding a unicorn with peddle motion and easy turns
Cons
Don't let kids under four or over eight ride it
Best Unicorn Sensory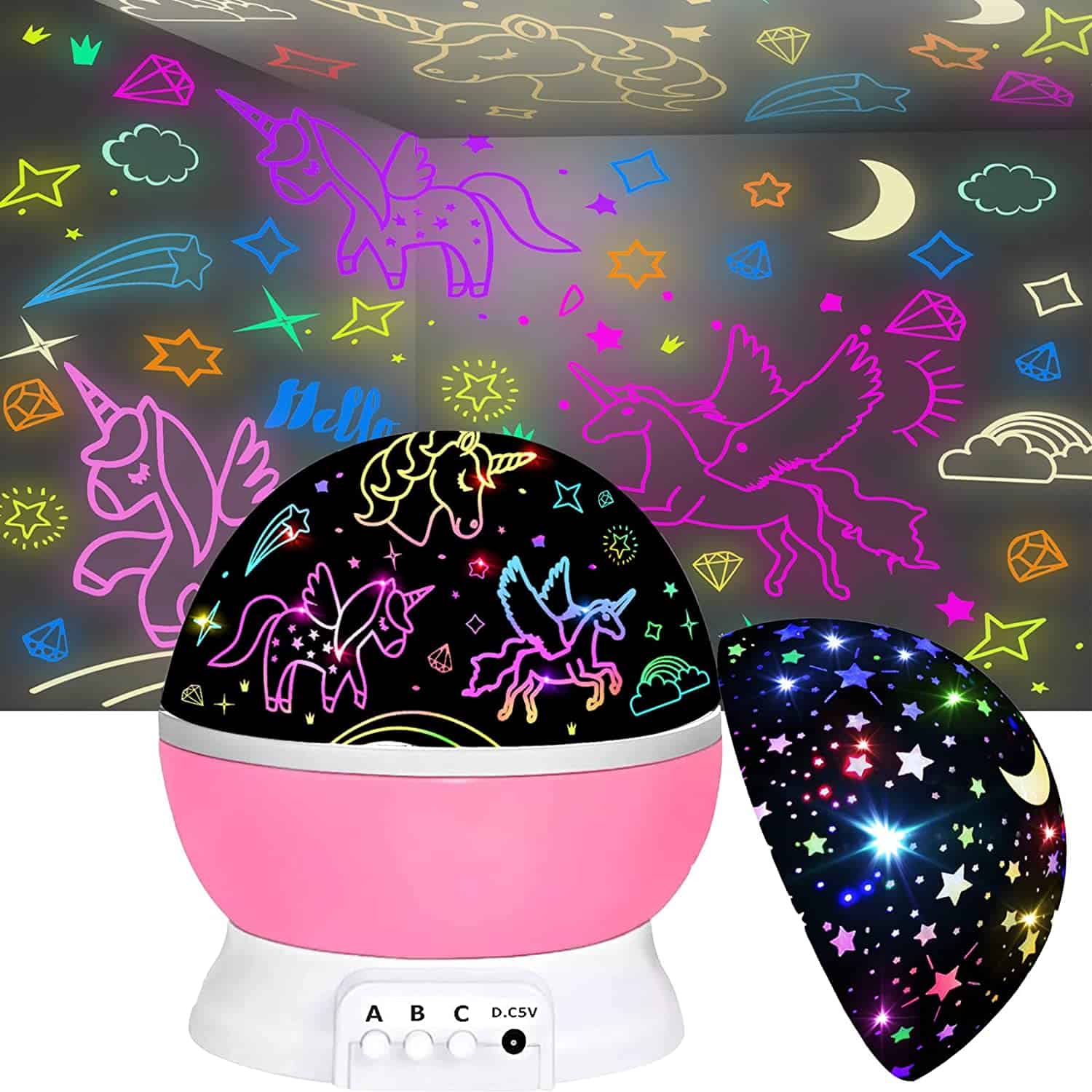 Many toys offer a sensory experience for children. Often, the sensory experience is limited to touch. I found a toy that encourages a child's eyes to explore a magical world. It also helps kids sleep better when they see a magical world awaiting their dreams. The Star and Unicorn Projection Sensory Toy is something else.
Key Features
Brand:

Ming Kids

Type: Unicorn sensory and unicorn educational
Activity:

Sensory and stimulated play

Age Range:

2 to 6
Pros
Children learn emotional, communication, sensory, and creativity skills

Allow kids to sleep under the stars with their favorite unicorn lights to encourage their inner magic
Cons
It might be too stimulating for kids under two
Best Unicorn Stuffed Doll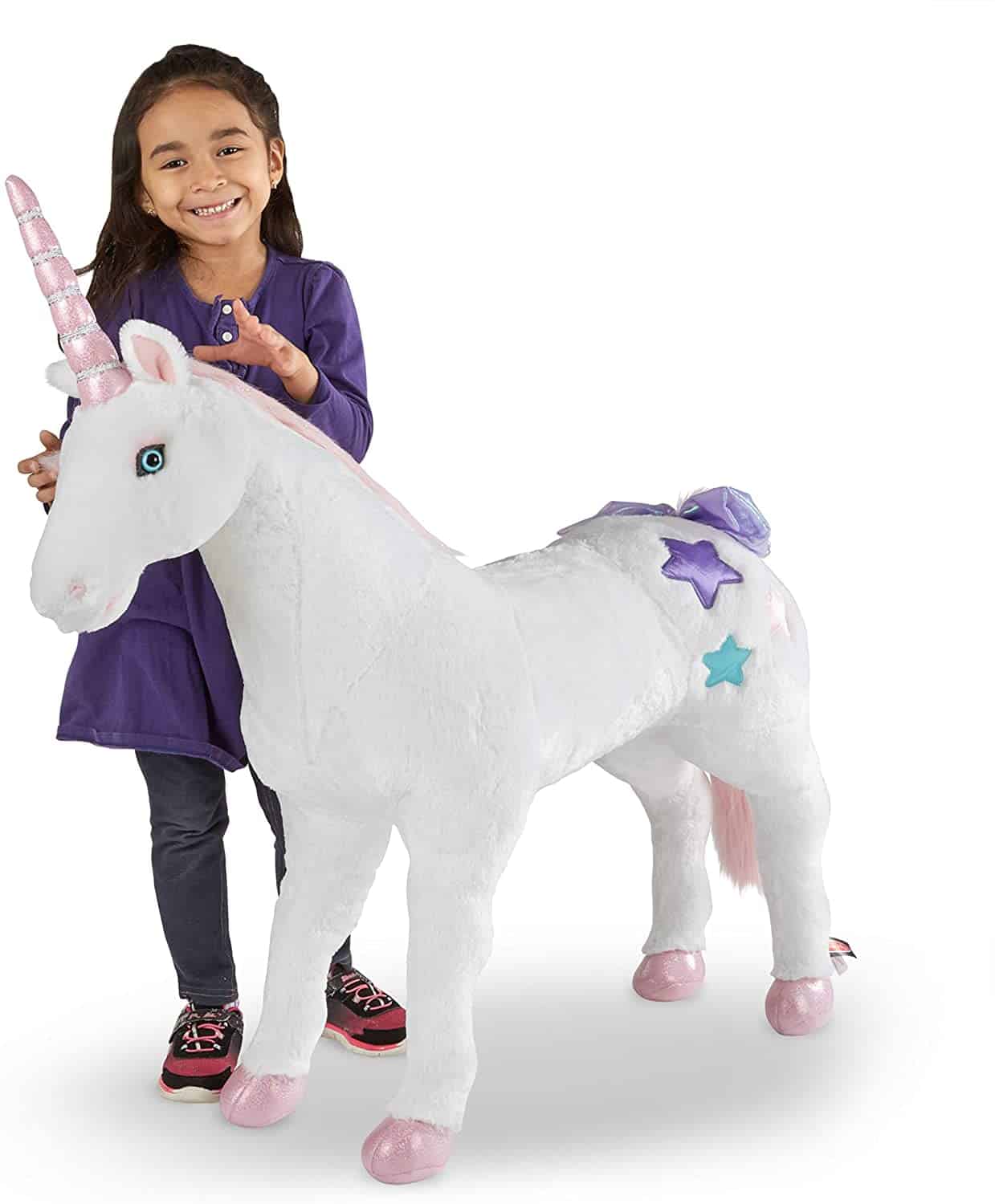 How many times has your daughter asked for a pony for her birthday? I lost count with my little girl. It's every girl's dream to own a pony, and my daughter took years before realizing how impractical it was to own a pony in the city. I got her the next best thing. The Giant Unicorn Stuffed Doll is a winner because she could pretend.
Key Features
Brand:

Melissa & Doug

Type: and unicorn
Activity:

Social and imaginative play

Age Range:

3 to 8
Pros
Children learn social, emotional, communication, and responsibility skills

My daughter treats her massive 2-feet tall unicorn like a pet
Cons
It's too big for kids under three
Bonus: Unicorn-Themed Accessories
Without being too pedantic, I must add unicorn-themed accessories because my little girl wants everything with an alicorn attached. She wants unicorns all over her bedroom, and she couldn't wait to ask for a unicorn backpack. Here are some incredible unicorn-themed extras I found.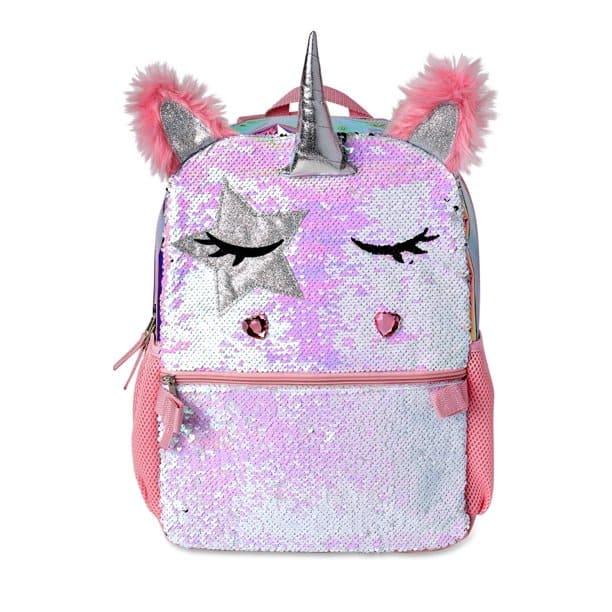 Kids love showing their favorite toys at school, and parents can't always send toys to school. Instead, you can buy your little girl a fancy unicorn backpack to carry her dreams on her shoulders. Some excellent options include:
Unicorn Dress-Up Accessories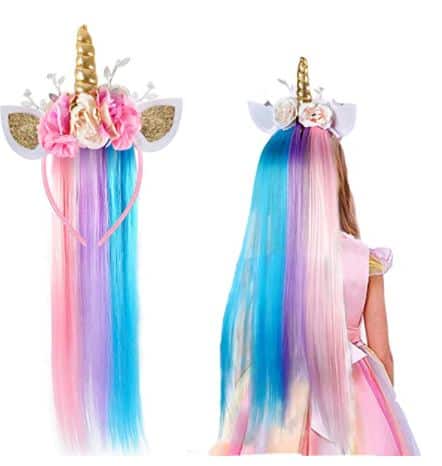 Girls love playing dress-up, and some unicorn accessories can make it a lot more exciting for them. I found incredible options like: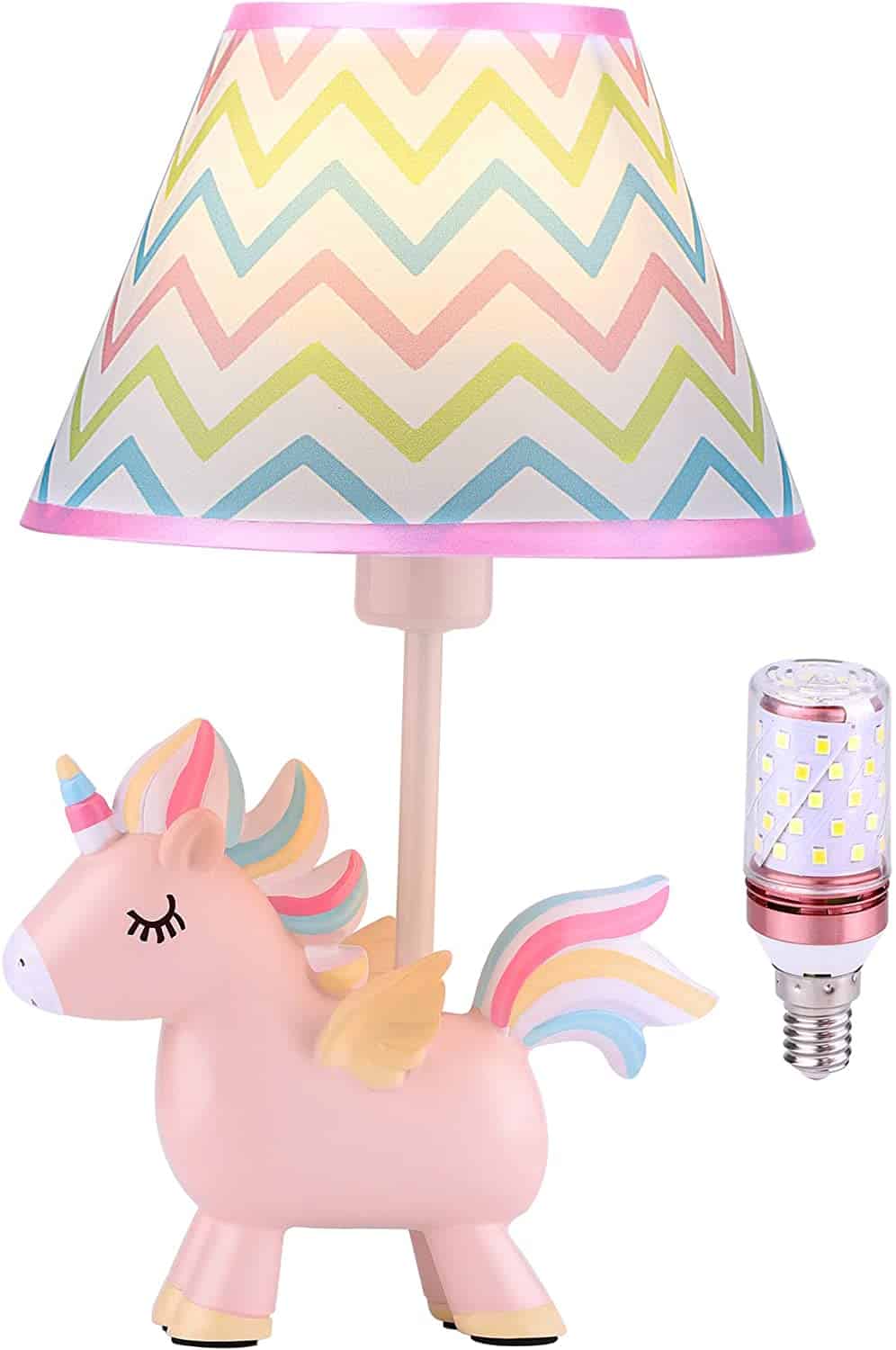 I'll admit that unicorn lamps look pretty in a girl's bedroom. Some beautiful options include:
Little girls often fear the dark, and a unicorn nightlight can make such a difference. Some fantastic unicorn nightlights include:
Unicorn Room Accessories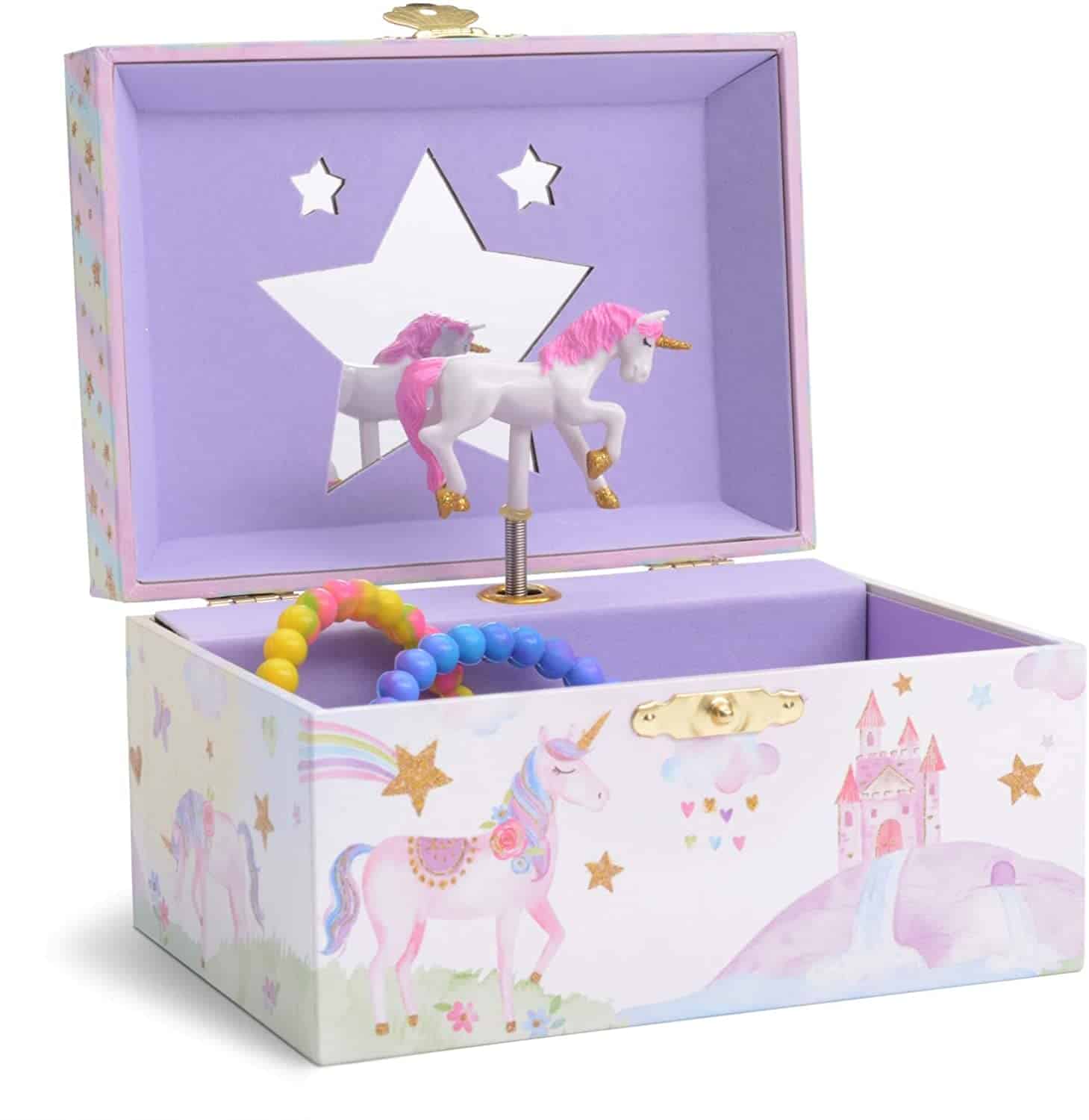 Unicorn lamps and nightlights aren't the only accessories you can add to a little girl's bedroom. I found a few more magical options, including:
Recommended Theme Alternatives
Maybe your little one doesn't love unicorns. Gasp! Anyway, try these themed toys instead:
Top Q&A
Question: What Makes Unicorn Toys Special?
Answer: Kids have an inexhaustible source of curiosity about the big world and believe in magic. Unicorns are popular with younger kids because they prove that magic exists as long as they believe. The old myths also believe that unicorns present themselves to the young, innocent, and pure. What's purer than a child?
Question: What Do My Kids Believe About Their Unicorns Toys?
Answer: Adults forget to imagine the unimaginable, but kids know the theories behind unicorns, thanks to cartoons and fairy tales. Unicorns are solar-powered, earthbound, and tiny horse-like creatures. They pack power behind their small stature, and an interesting note is that their horns are called alicorns.
Question: Which Popular Children's Brands Sell a Lot of Unicorn Toys?
Answer: A few brands love unicorn toys. My Little Pony has a range of fantastic unicorn toys for girls. Polly Pocket has incredible unicorn playsets. Pony Cycle makes ride-on unicorns, and Melissa & Doug have unique unicorn plush toys. Breyer also has a beautiful selection of unicorn toys for little ones.
: A Final Sprinkle of Magic
Unicorns and mythical creatures play a role in children's imaginative minds. Little girls enjoy the enchantment attached to unicorns. They love how unicorns open their imaginations to fairy-tale realms and spellbinding stories. Every unicorn toy leads to pretend play because we know they don't exist as parents.
Let my daughter never hear me say it, though. Unicorns are like the Tooth Fairy. Run with it as long as you can. It's priceless to see how children fall in love with toys that teach them skills and provide entertainment. Buy your daughter the Giant Unicorn Stuffed Doll if she wants a pony like most little girls.
There's a unicorn theme toy for every little girl who loves magic. Buy her the Sing and Skate Unicorn Toy is she's a diva to the bone like my daughter. Try the Paint Your Own Unicorns Kit if you have an artist in the making, or get her the My First Unicorn Pull-Along Building Kit if she's still wobbling along with her first steps.
You're the parent, so consider the recommended ages and which developmental milestones you want to help your daughter with before buying her pony with a solar-powered alicorn.
For more amazing toys:
Want the Best PJ Masks Toys? – Avid Toy Insider
How to Find the Best Toys for 2 Year Olds – Avid Toy Insider
How to Find the Best Toys for 12 Year Olds – Avid Toy Insider