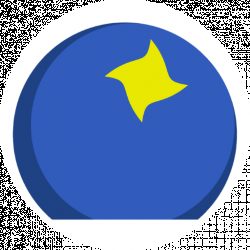 Latest posts by Avid Toy Insider Team
(see all)
Sesame Street brings back so much nostalgia for many, including myself. From Bert and Ernie to Big Bird, there are various characters to choose from.
As a child, Cookie Monster was my favorite, and my sister had Elmo. Today, it's interesting seeing who children pick as their favorite. Sesame Street has been around for years, and it doesn't look like it's going anywhere anytime soon.
Are you wanting to pick out the perfect Sesame Street toy for your loved one? Then, read this ultimate guide to Sesame Street Toys today.
Bottom Line Up Front
Being a big fan of toys, I went through each item and carefully picked my top choices. As someone who wants to encourage children to learn through play, there were various options to choose from.
My favorite option is the Sesame Street Elmo's On The Go Letters! This is the perfect toy under $30 for your little one to learn their alphabet.
Each time you pull up a letter, it shows a picture of a character from the show. It's the perfect toy for children between 24 months through four years.
My Top Picks at a Glance
Sesame Street Elmo's On The Go Letters: What a fun way to learn the alphabet no matter where you are! 
Gund Sesame Street Abby with Flowers Stuffed Animal: Gund is an excellent brand with high-quality stuffed animals.
Gund Sesame Street Big Bird Take Along Stuffed Animal: A great option for little ones between twelve to 48 months.
Sesame Street Playskool Let's Cuddle Cookie Monster Plush: No Sesame Street list is complete without a Cookie Monster plush.
Sesame Street Bath Squirters: Make bath time fun with this pack.
Sesame Street Brushy Brush Elmo: Make brushing fun with Elmo!
Tips for the Reader
As you go through this list, think about your child's age. Since many of these toys are educational, think about what you want them to improve upon.
Whether that's brushing their teeth, learning letters, or taking a bath. Some of these toys will make the mundane tasks more fun since they share this time with their pal.
Consider your budget as well. While most of these toys will be under $30, it's still important to stick to your budget. Plenty of inexpensive toys are also educational and fun for your child.
Selection Criteria
Going through this list, I've thought about the different age groups, including little ones as young as twelve months! Along with fun, I've thought about which toys will instill good habits and are educational.
I tried to choose affordable options staying under $30. You shouldn't have to pay an arm and a leg for a toy, even if it's educational.
Learn Through PlaySesame Street Brushy Brush Elmo 12-inch Plush
Make teeth brushing time a breeze with Elmo! Your child will get excited seeing their favorite character excited about brushing their teeth.
I love how Elmo even sings a song that your child can enjoy. Instilling good brushing habits is vital from a young age. The song that plays is two minutes long, which is the required amount of time your child should be brushing their teeth.
Elmo will giggle, talk, and sing when it's toothbrush time. Kids can practice brushing Elmo's teeth before they practice on their own.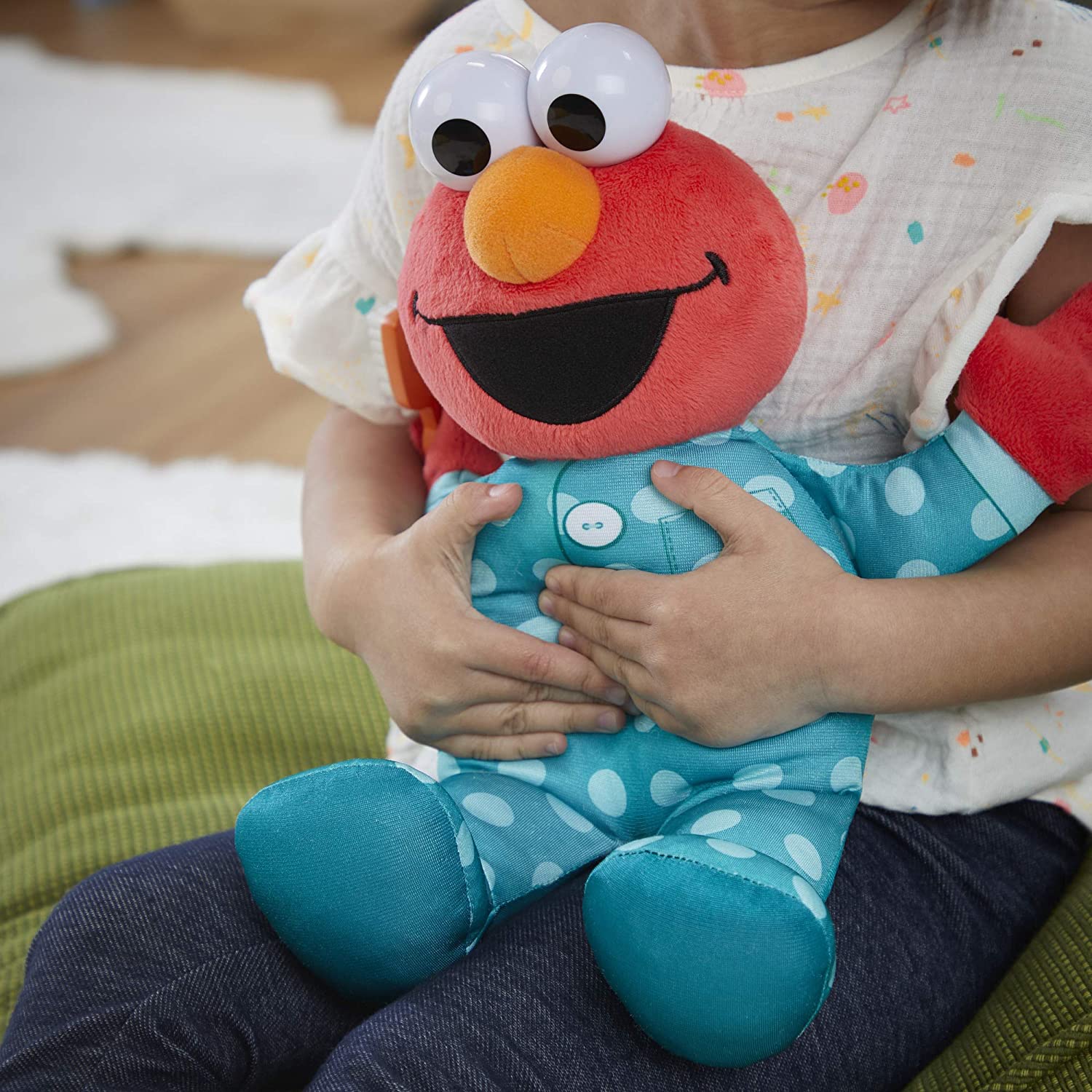 Pros
It will make keeping track of the time they brush easier

A fun song to follow along with while they brush their teeth

Affordable
Cons
I wish that Elmo brushed his own teeth along with your children

Older kids might get bored with this toy since it's more basic although interactive
Sesame Street Elmo's On The Go Letters
Make learning the alphabet fun with this on-the-go set. Whether your little one is inside or off on a trip, they can easily transport this toy with them.
The case provides storage for the 26 letters. It's great for children between two and four years old. When your child goes to pick up a letter, they'll see a picture of one of the characters from Sesame Street.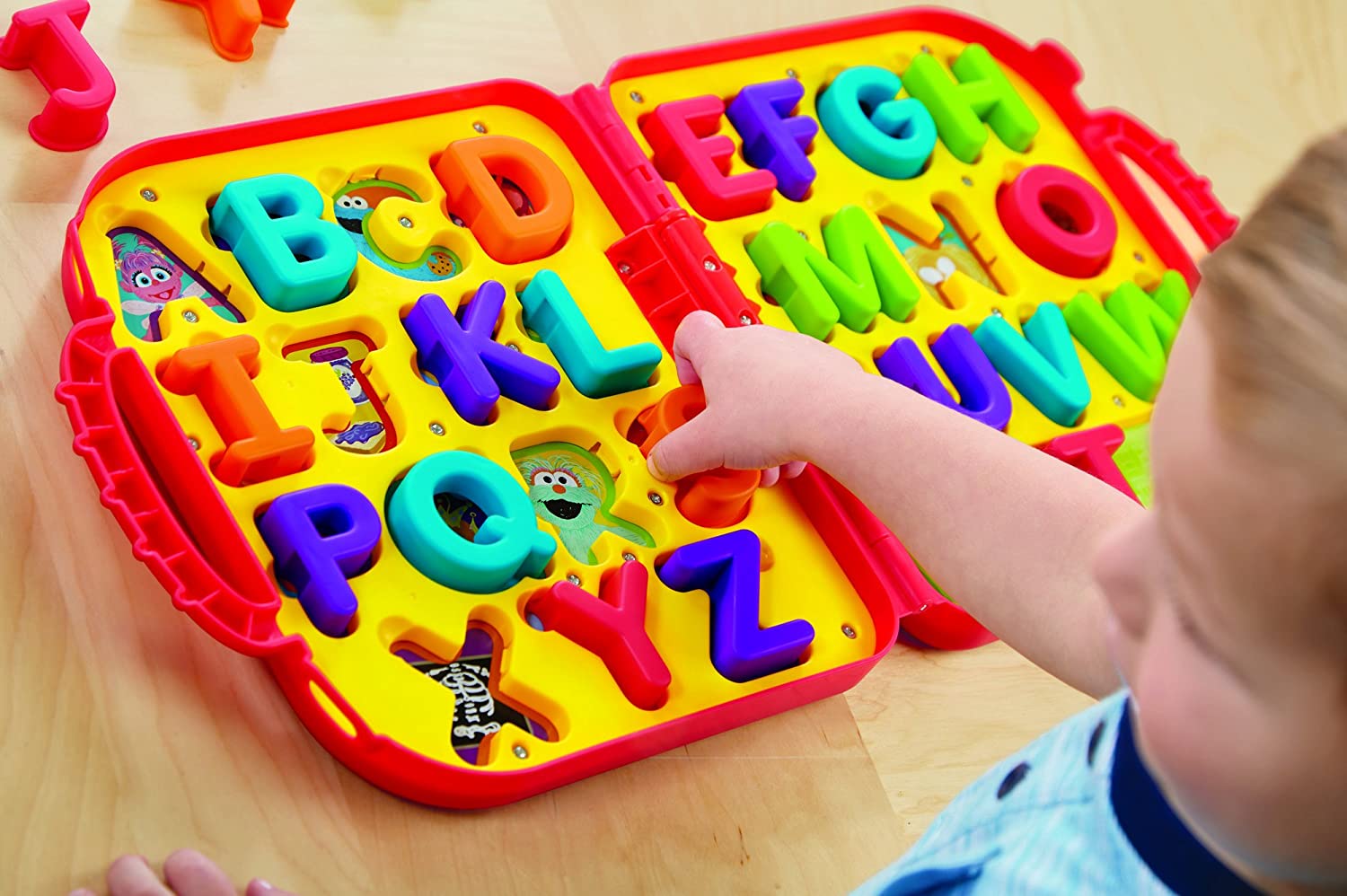 Pros
An excellent way for children to learn the alphabet

Easy storage to carry the different letters
Cons
Once they learn the alphabet, they won't want to play with it anymore

It's not interactive; it's just letters that you place in the set
Sesame Street Bath Squirters
Make bath time fun with this set of Sesame Street characters. I love how each one comes ready for a bath. For example, Ernie has a duck swimmy, Elmo has a star and swimsuit, and Cookie Monster has swim trunks and a beach ball.
They're squirt and squeeze toys which makes it more exciting for children. These toys are easy for kids to figure out and play with. They're nice and small for children too.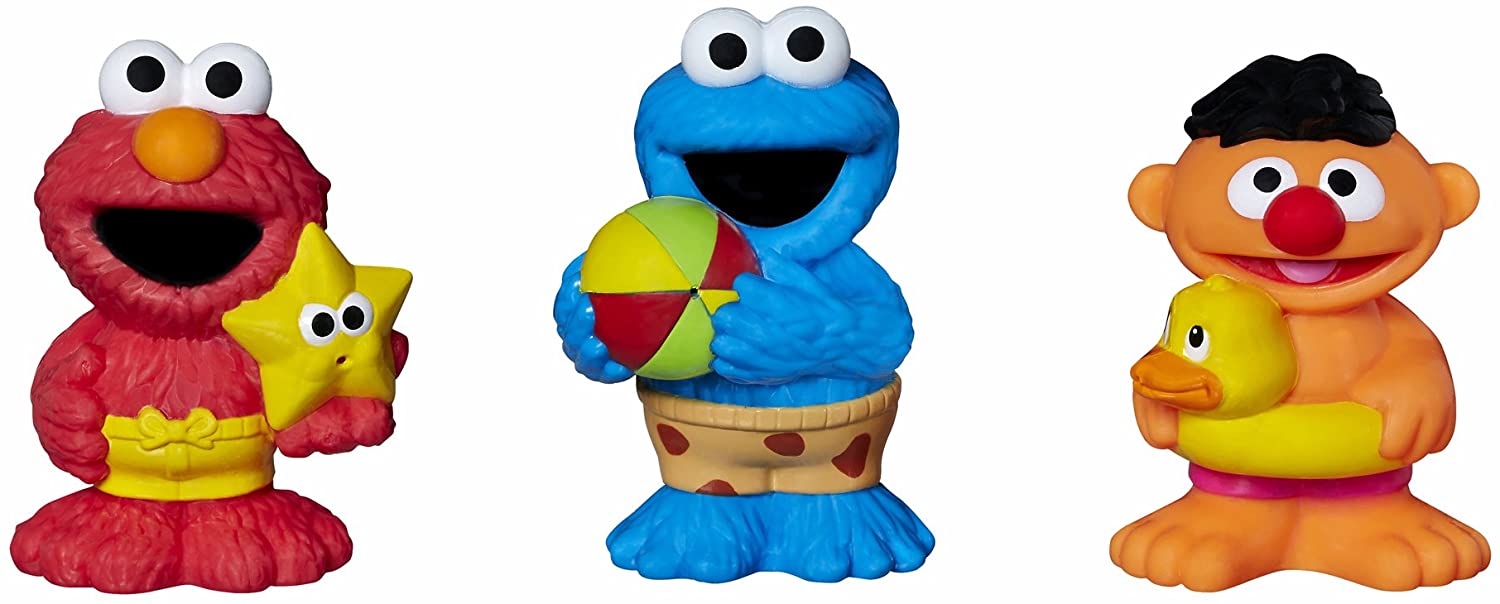 Pros
Take your Sesame Street bath squirters on your next trip or keep them at home

Small enough for your children

Great for children one and up
Cons
Older kids might find them boring

They're not interactive
Playskool Sesame Street Singing ABC's Elmo
I love how colorful this Elmo is! From his cool shoes to his ABC shirt.
This cool Elmo is an excellent choice for your child to learn the alphabet. You can even choose between Spanish and English! Best of all, he's super cuddly.
When you press his tummy, he'll sing the alphabet song or say fun phrases to make your child giggle. This is an excellent option for children between eighteen months and four years.
Cuddly Plush ToysSesame Street Playskool Let's Cuddle Cookie Monster Plush
He's super soft and cuddly! I love how no matter how many years go by, you can still find a Cookie Monster plush as cuddly as this one.
Not only is he soft and cuddly, but he loves hugs too. I also love that he's affordable!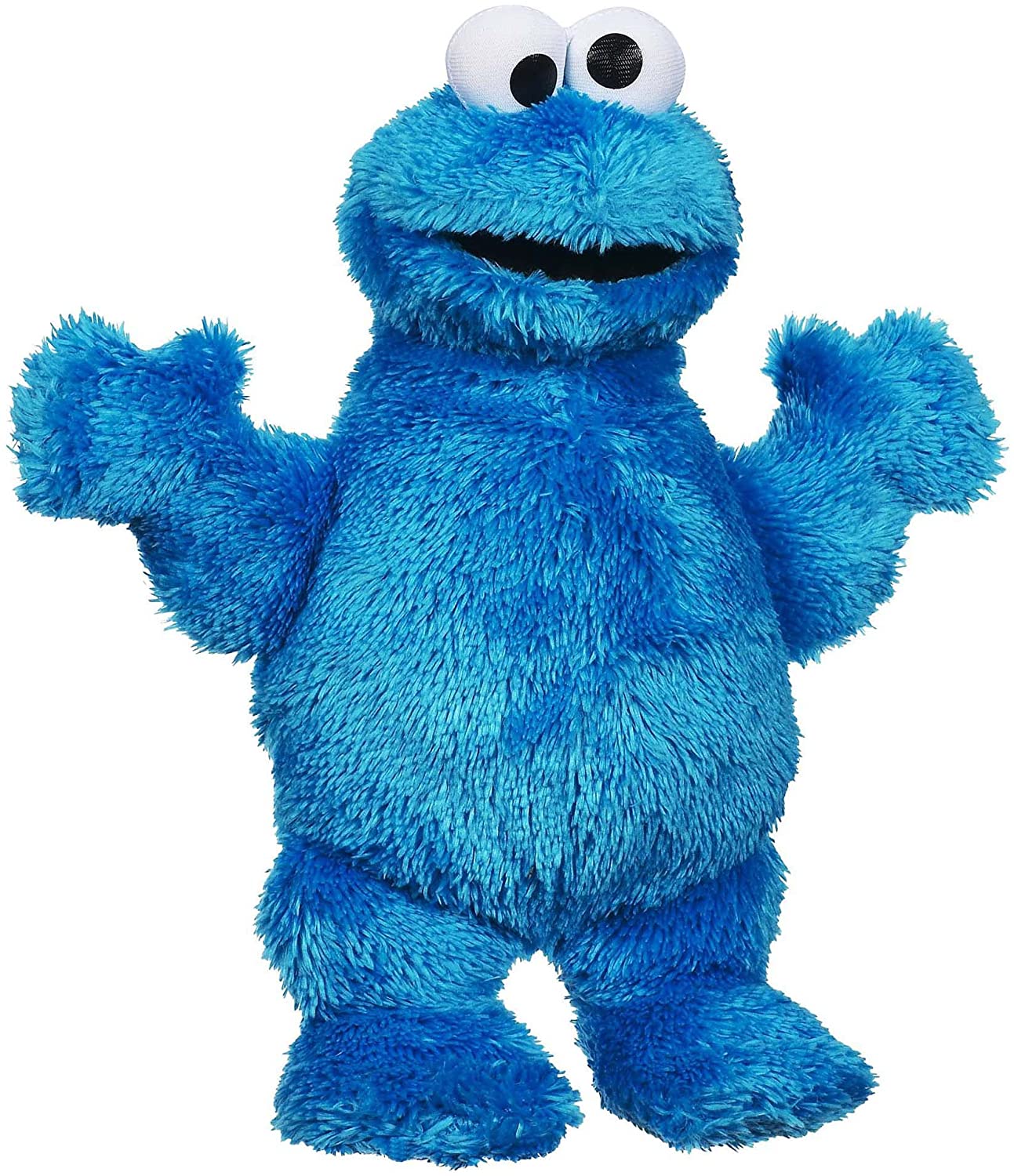 Pros
Soft and cuddly

Hugs

Affordable
Cons
Older kids might find him boring

Doesn't do much except hug
Gund Sesame Street Abby with Flowers Stuffed Animal
I love so many of Gund's plush since they come high-quality and cuddly. At the time of posting this, Abby is on sale. She's affordable, even at her regular price too!
I love how she's great for children one and up, plus she comes with her beautiful dress and yellow flower. She's super huggable with your child and surface-washable.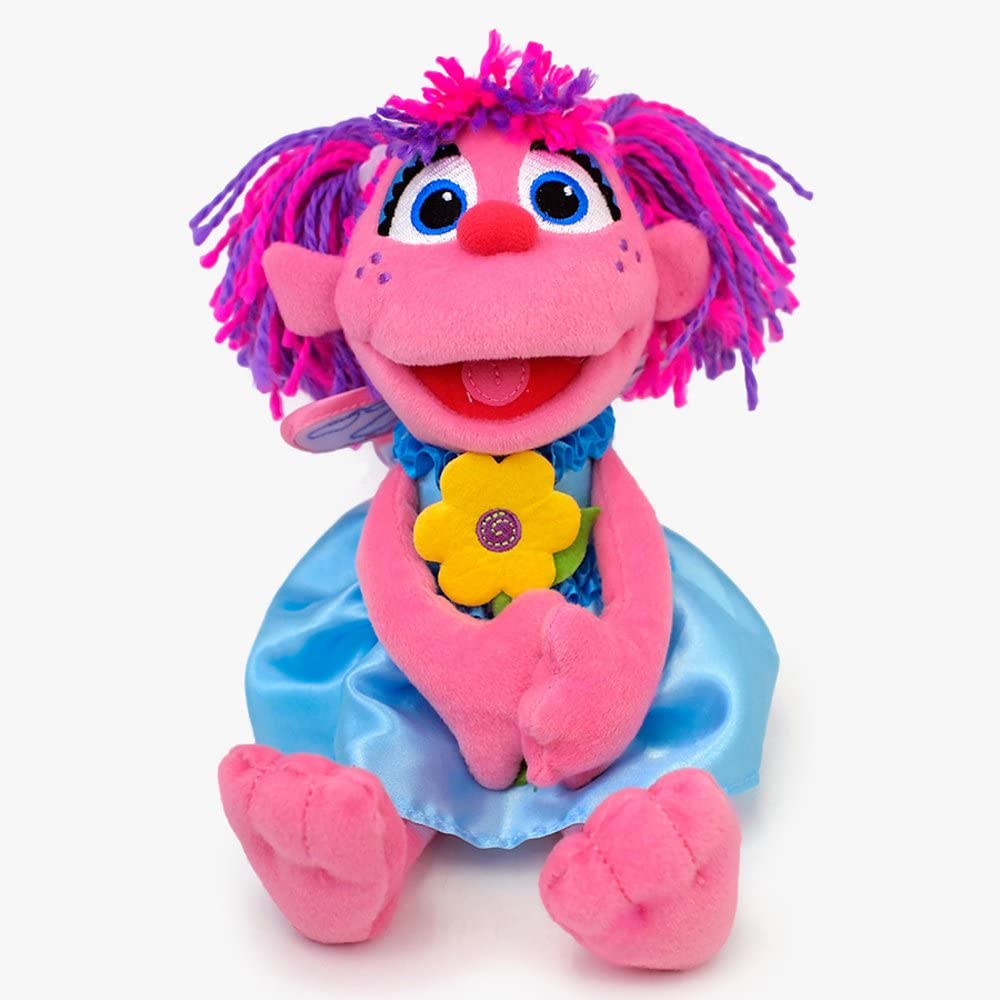 Pros
Affordable

Soft and cuddly

Huggable

Washable
Cons
She's not interactive

Not a good choice for older children
Gund Sesame Street Big Bird Take Along Stuffed Animal
I love how small this Big Bird stuffed animal is because that means you can easily transport him places. He's soft and huggable, perfect for little ones.
It's an excellent toy for your one-year-old to have their own stuffed animal. He's surface washable and safe for children to play with.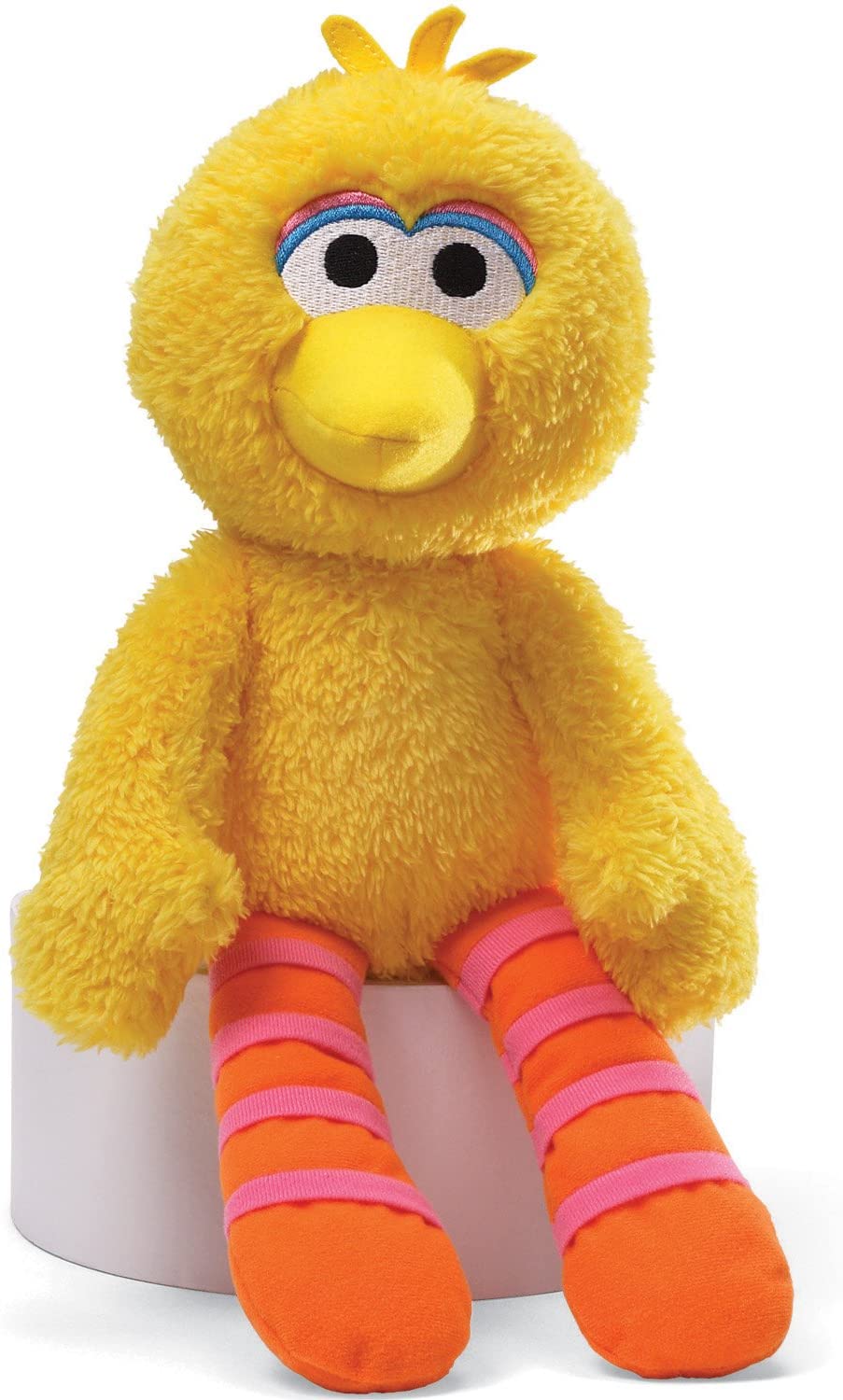 Pros
Surface washable

For ages one and up

Huggable and soft
Cons
Not interactive

Not a great pick for older children
Gund Sesame Street Count Stuffed Animal
I love how this 14-inch stuffed animal is huggable and cuddly, just like Gund's other toys! The fact it's Gund too, I trust since I have many of their toys myself.
The Count is accurate to his character on the show. Have your child practice counting with their favorite character from the show and use their imagination.
It's perfect for children who are one years old and up. The Count is also surface-washable to make stains easier to come out while your child is at play.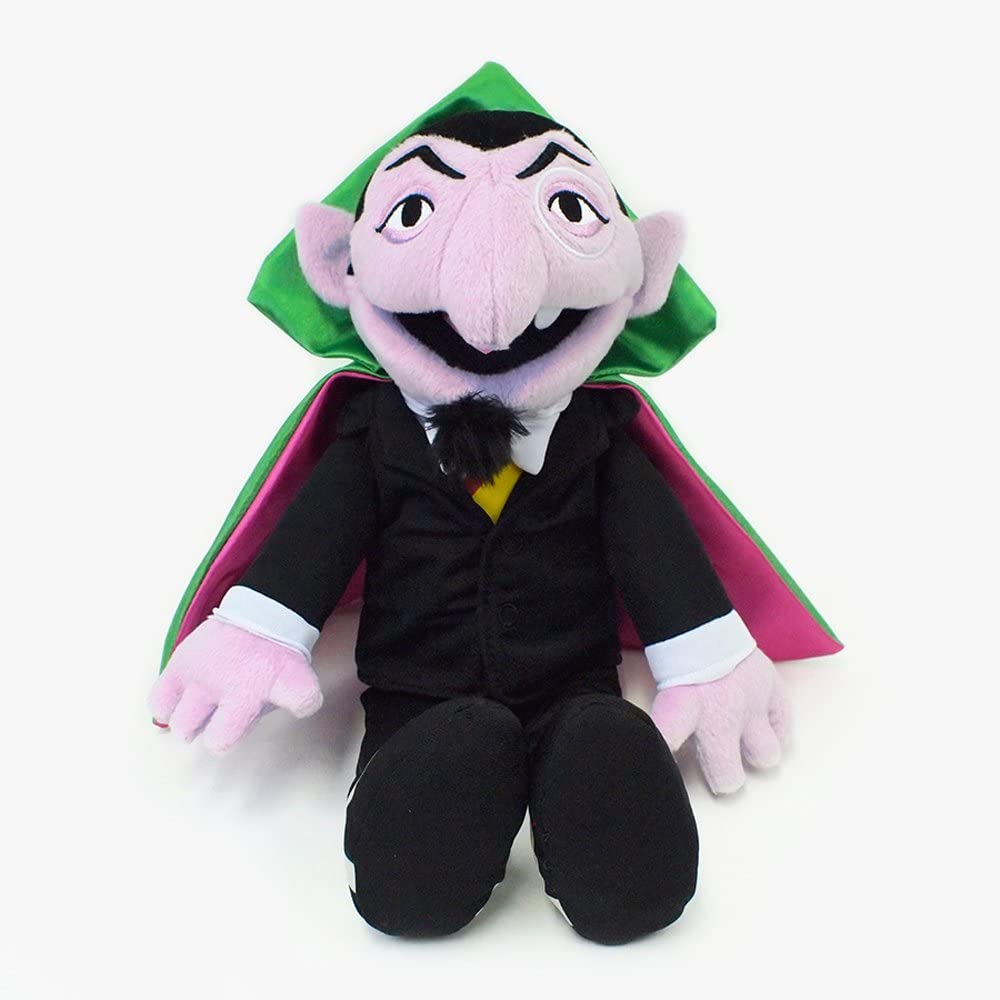 Pros
Huggable and cuddly

Have your child increase their imagination

Learn through play

On sale at the time of posting this
Cons
Older children might find this boring since it's not interactive

A basic toy, it doesn't do anything else
Other Fun Options
Gund Sesame Street Finger Puppets Set of Three