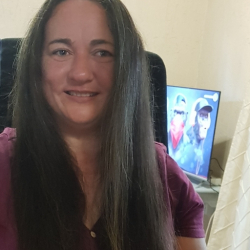 Latest posts by Caroline Lambert
(see all)
My daughter's turning nine soon, meaning I've just finished the year that taught me how to find the best toys for 8-year-olds. Admittedly, it was a rollercoaster because eight-year-olds have minds of their own. Their personalities, preferred activities, and favorite toy themes will differ from one child to another.
The secret to picking the best toys for this age group is understanding their favorite themes, activities, and toy types. In addition, you must consider their needs at eight, which are layered. Therefore, the way to find the best toys for eight-year-olds is to pick a variety that appeals to various preferences while considering their needs.
Does it sound complicated? It did for me initially, but I've got the knack for it now. So, let me share the secrets.
The Winning Toy for Eight-Year-Old Boys and Girls
If your child is turning eight for the first time, you're in for a tornado of emotions. However, there are beautiful moments this year, and you can enjoy them with your eight-year-old when you learn to meet each other on even ground. Ironically, my ultimate toy for eight-year-old boys and girls is as far from the ground as possible.
The Best Avatar Toy for 8-Year-Olds is my gender-neutral winning pick because plush toys are always welcome to my daughter. My son also loved them around this age and still does. However, I chose the Appa plush because it's also neutral to kids with a passion for Avatar but a fussiness for activity types.
My kids love Avatar, and eight is the ideal age to introduce them to the friendlier anime franchise. Additionally, plush toys offer an insight into the imagination, from where all things become possible for eight-year-olds. Furthermore, you'll love a glance at my other top picks if Avatar is on your child's age group radar.
More of the Best Toys for Eight-Year-Olds at a Glance
How to Find the Best Toys for Eight-Year-Olds Explained
Finding the best toys for eight-year-olds requires a hint of science, some magic, and two pinches of salt. Just kidding, but it won't be easy. I'll share the secrets of eight-year-old desires versus needs and how to combine them. In addition, I'll share how I selected the ultimate toys for eight-year-olds.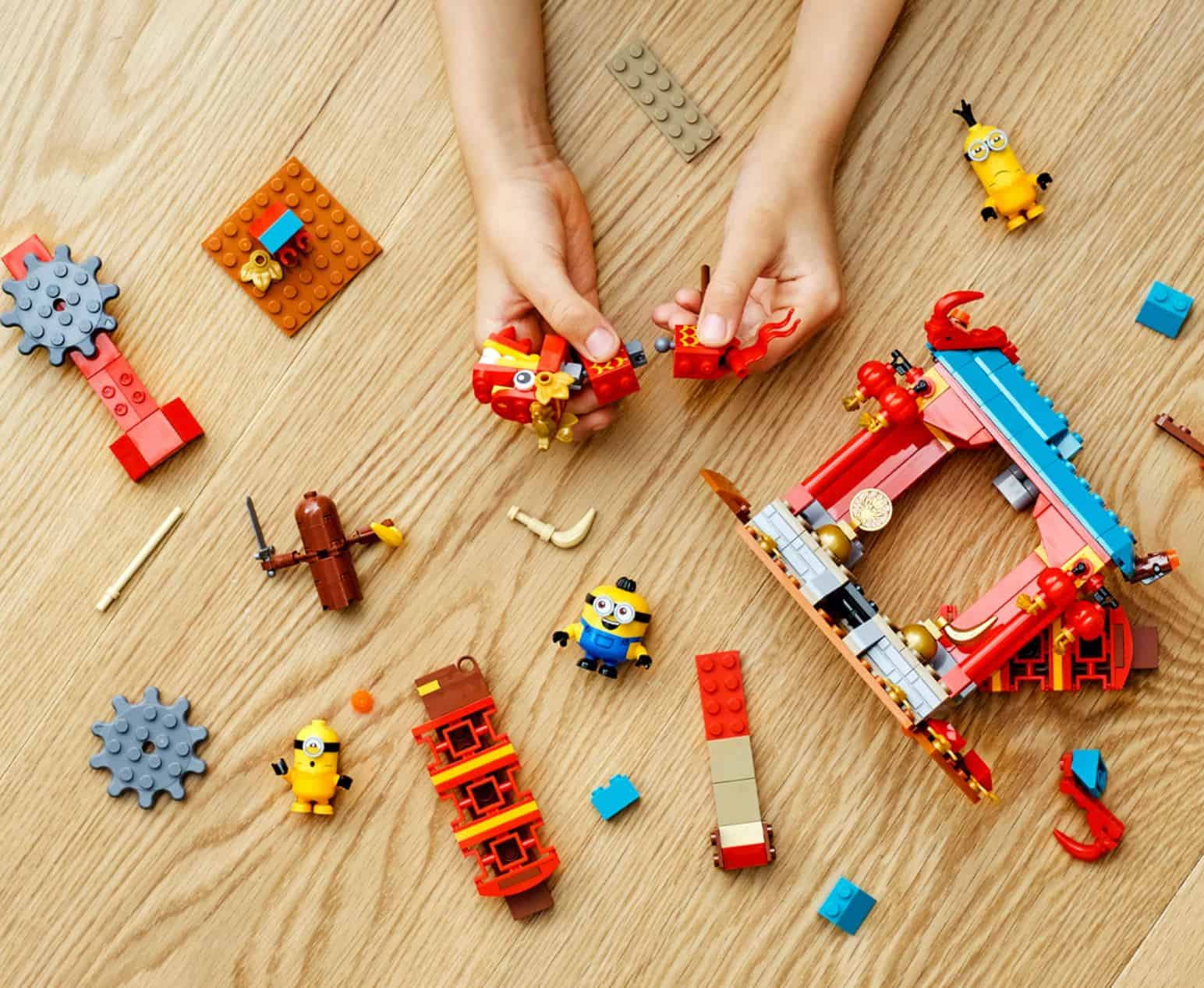 What Eight-Year-Olds Want From Toys
Understanding what eight-year-olds want from toys is challenging. My daughter's desires change as often as the latest Netflix craze. However, themed toys play a significant role in what kids enjoy, and there are two types of themes. Firstly, themed toys can follow a popular program like The Descendants or Spongebob Squarepants.
The first toy theme type depends mainly on what exposure your child gets. However, the second type of theme represents their favorite activities or toy types. For example, my daughter loves anything musical, fitting both type and activity. In contrast, her best friend loves toys revolving around role-play.
Social pressure can also determine what eight-year-olds want from their toys. For example, their friends have Squishmallow collections and fall into the craze. The immediate environment heavily influences eight-year-olds. However, their age-appropriate needs and development milestones also affect their desires.
What Eight-Year-Olds Need From Toys
An eight-year-old is navigating a challenging time developmentally and doesn't realize how much their immediate environment influences them. Instead, kids feel an urge to be independent of their parents. They want to make their own decisions and feel pretty emotional about the independence dilemma.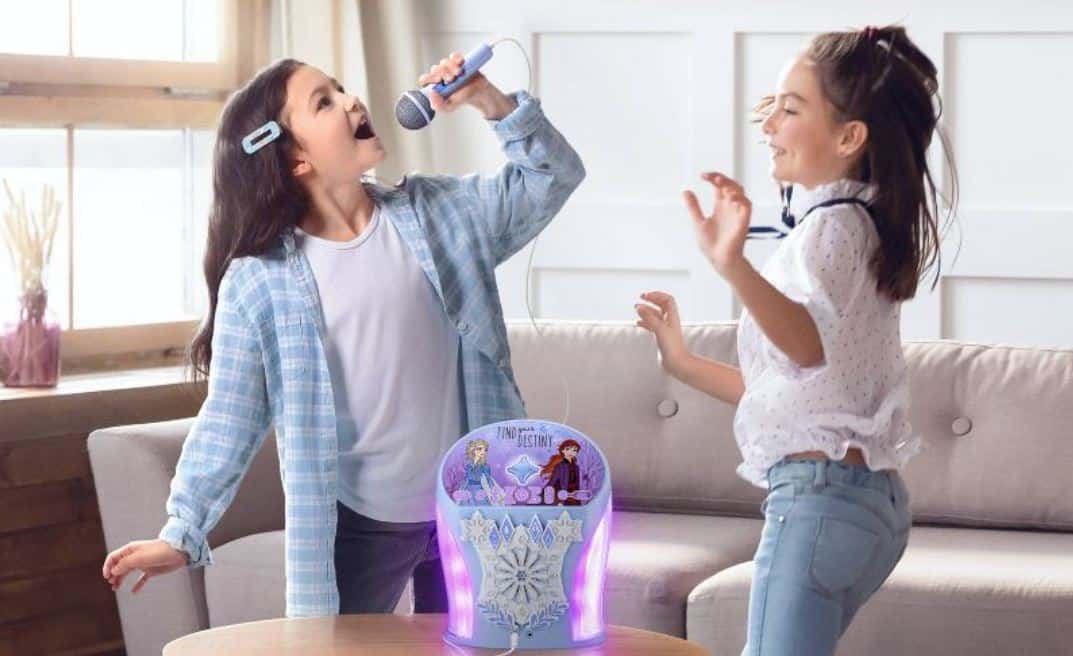 Their environment influences them because they learn to adapt to social rules, acceptance, and structured interactions. However, they feel like being independent souls, decision-makers, and self-controlled individuals at home, even though they don't realize how home also influences them.
Some emotional, developmental, and changing tides to expect from an eight-year-old include:
The need to feel independent
An urge to make decisions for themselves
The desire to choose what they enjoy
A need to explore new things, food, toys, and trends
A means to manage their emotions, they now better recognize
Wanting to show their unique styles and choices
A renewed curiosity to experiment with new ideas, toys, and activities
The key to nurturing an eight-year-olds needs is to address their desires, which are intricately linked.
How to Combine an Eight-Year-Old's Wants and Needs
Admittedly, I didn't find this easy with my son or daughter. Marrying their newfound independence to their developmental needs was more than challenging. However, I discovered that my gateway was to address their desires first. It's a negotiation, if you can call it that.
You want them to learn what they need from toys, but they want the toys to fit their favorite themes, types, and current trends. It was hard to give them what they wanted until I learned about a secret tool. For example, my daughter loved musical toys because her talent was her independent emotional expression.
I also knew she needed toys that encouraged her social, language, and physical skills. She wasn't getting much exercise from playing her instruments inside. Therefore, I proposed a new idea. I asked if she would like a dance mat to enjoy with her friends on the patio. She was happier than the sun dancing with her friends.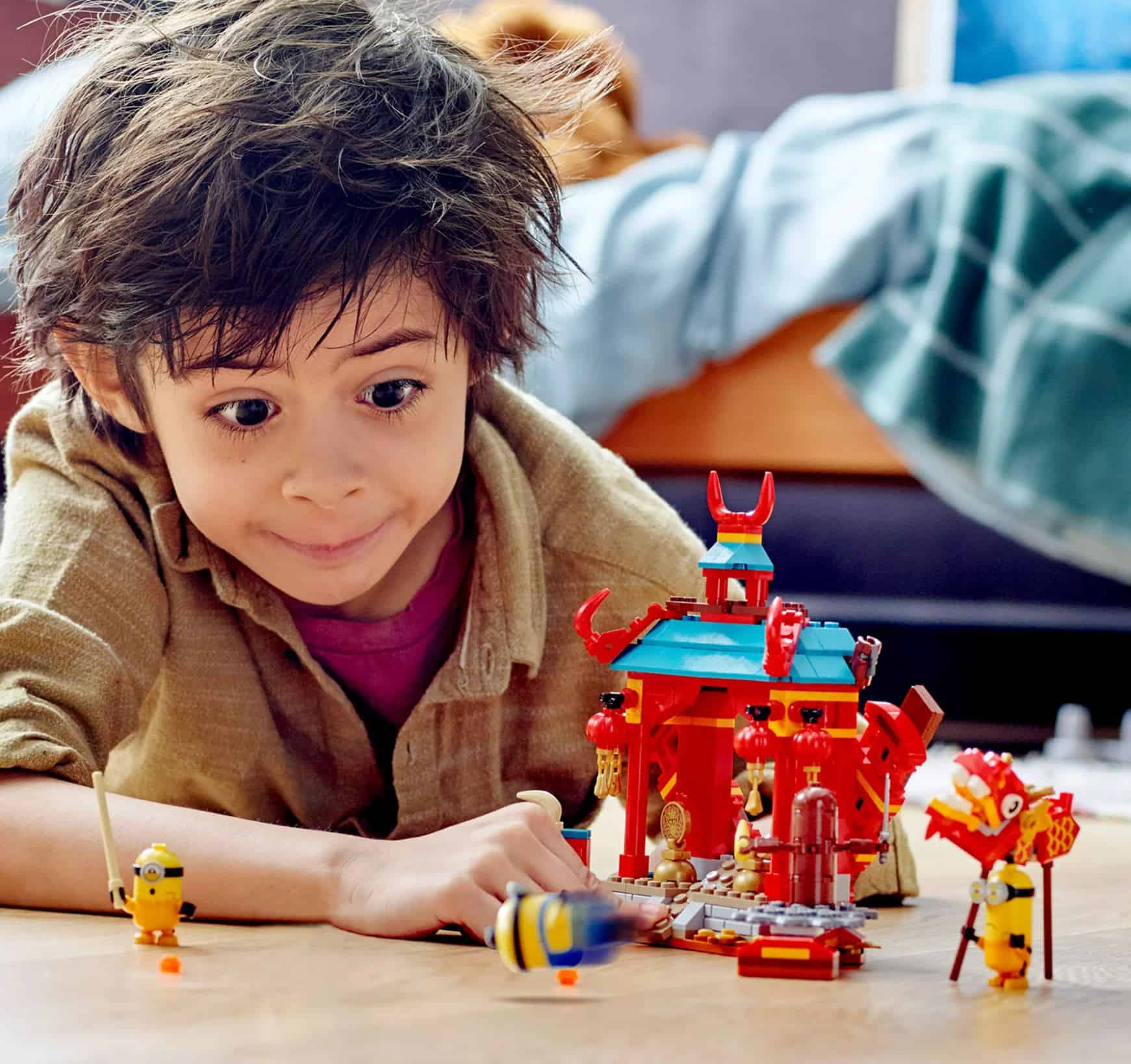 In addition, I was happy because she could finally exercise socially and develop better communication skills while enjoying music. We met halfway, and that's how you combine wants and needs. I'll add two or more activity types and share the toy type for each selection so you can also find a negotiation plaything.
Suppose your child loves role-playing toys. In that case, look for one that encourages role-play activities combined with educational, social, or other activity types.
How to Pick the Best Toys for Eight-Year-Olds
I'll use my combination tips to find the best eight-year-old toys, meaning I've turned to my daughter and her friends for the top trends. First, they gave me a list of trending brands, including Spongebob, Frozen, Batman, Camp Cretaceous, and Avatar. Now, I've got children's attention, boys and girls.
Secondly, each toy should be the most versatile across activities under each trending name. For example, I want a popular type of toy capable of more activity types than others from the same theme. Eight-year-olds are guaranteed to find joy in their favorite theme, and you'll have peace knowing it supports multiple needs.
My Top Recommendations for the Best Toys for Eight-Year-Olds
The best toy recommendations for eight-year-old children appeal to their independent desires while supporting their developmental needs by encouraging various activities. In addition, I've focused on a variety by adding the best toys for boys and girls in the age group. So, let's see what's unique about each one.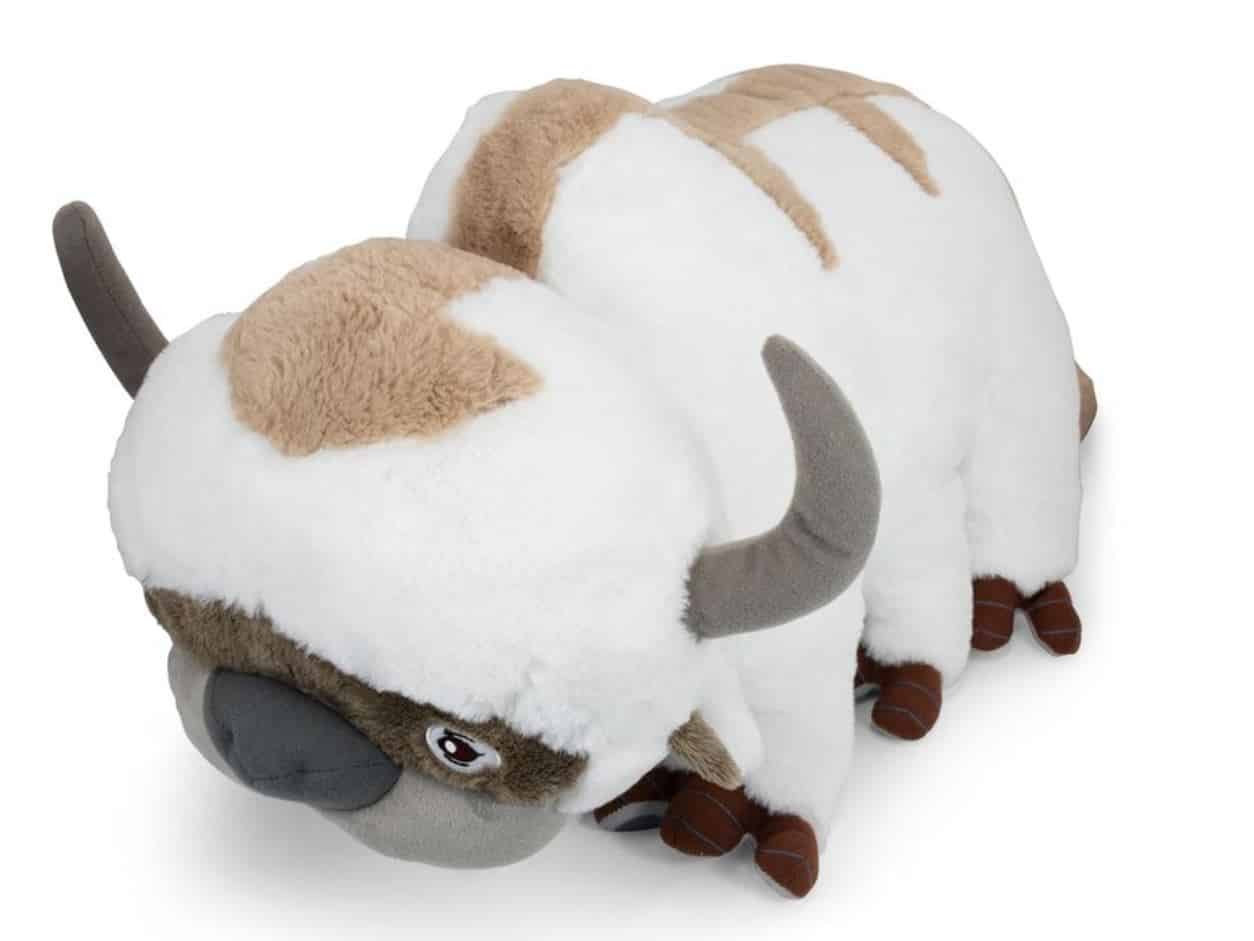 Anime is a massive part of today's culture worldwide. Kids as young as eight can enjoy the subtler, less violent Avatar: The Last Airbender. My daughter and son enjoy it, and the best toy from the franchise is undoubtedly a plush. Appa is adorable, and kids know it well. In addition, the plush brings a spark to a child.
Avatar Toy-Features
Toy Type: Avatar: The Last Airbender 22″ Appa Plush
Activity Opportunities: Social, interactive, and imaginative play
Potential Support: Plush toys provide emotional support and a talking point for social interactions
Avatar Toy-Pros
The Appa plush is the ideal toy for eight-year-olds, and it's a gigantic reminder of a favorite program
It's a soft, cuddly plush toy that looks like the flying beast from Avatar, with adorable details on the feet
Eight-year-olds will love showing their Appa plush off to friends, and it offers multiple activity types
Avatar Toy-Cons
The massive size of Appa might be challenging to carry around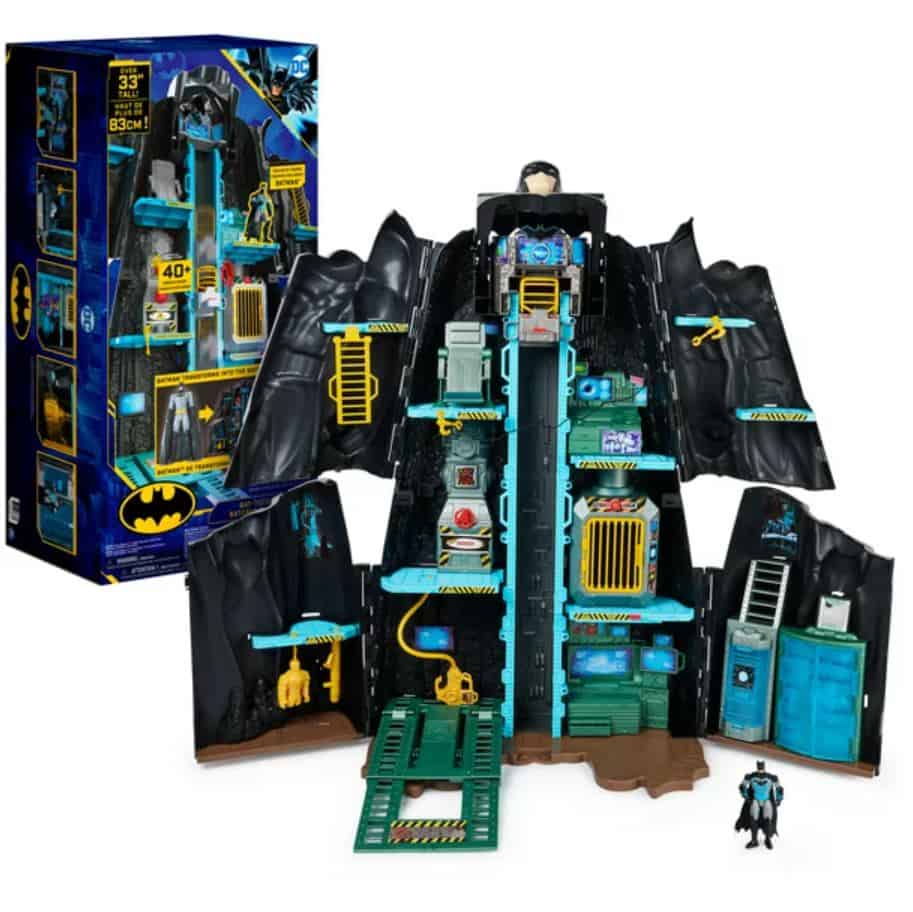 Batman is a multi-generational toy theme from which you can find toys for nearly any age group. Imaginext makes Batman toys for toddlers, and Funko Pop has a gorgeous range for adults. However, eight-year-olds prefer a Batman toy with fidgeting potential. The Batcave with Batman figure holds a lot of prospects.
Batman Toy-Features
Toy Type: Batman Bat-Tech Batcave Giant Transforming Playset
Activity Opportunities: Pretend, social, and interactive play
Potential Support: Children will enjoy social playtimes with this playset
Batman Toy-Pros
Eight-year-olds who love Batman are undoubtedly going to feel like they fit in with friends with this set
The 33″ high Batcave opens to a world of interactive opportunities and includes a Batman figure
The Batcave closes to form Batman, and the features and accessories create endless activity options
Batman Toy-Cons
The Batman playset for eight-year-olds is massive and not easy to carry around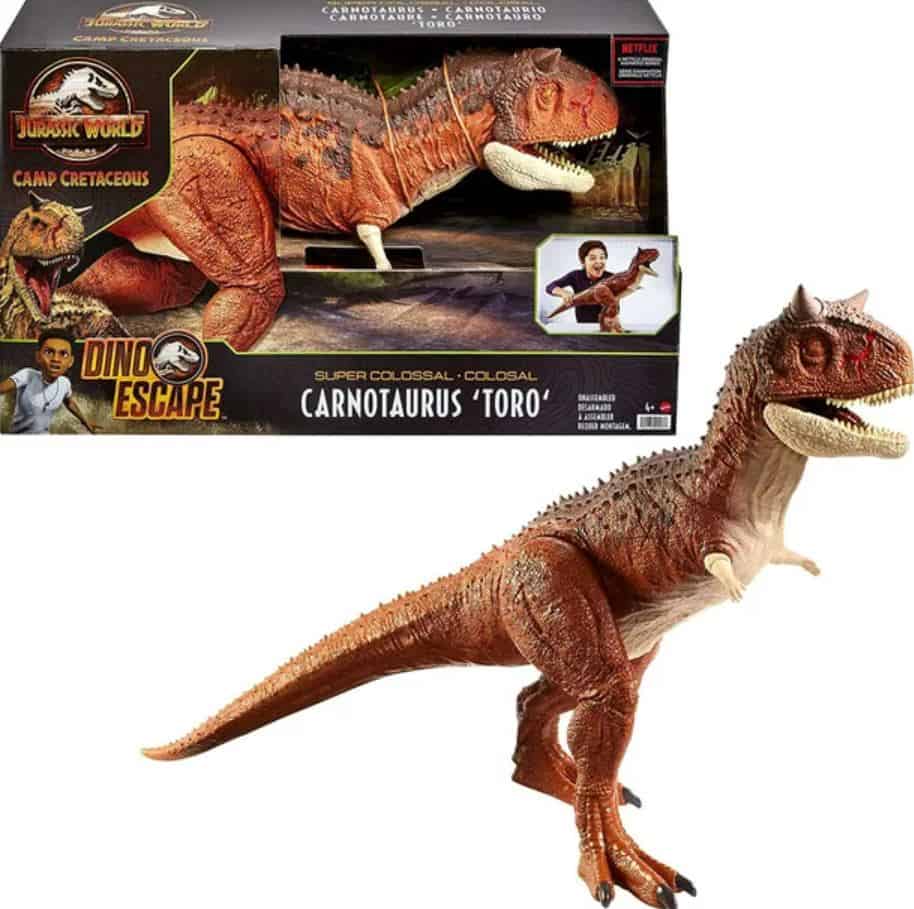 Camp Cretaceous is another fantastic series on Netflix that both my kids love. It's one series they watch together, and my son used to comfort my daughter before she was old enough not to feel scared of the dinosaurs. I left them to the series because they bonded on another level, and my son loves explaining to her.
Camp Cretaceous Toy-Features
Toy Type: Jurassic World Camp Cretaceous Colossal Carnotaurus (Toro) Action Figure
Activity Opportunities: Role-play, social, and exploratory play
Potential Support: Your child's Toro action figure will be the master of the playground
Camp Cretaceous Toy-Pros
The Camp Cretaceous Toro Action Figure is a giant measuring 16 inches tall with excellent sculpted details
Kids will have tons of fun eating other action figures with Toro's opening mouth before taking them out of the stomach
Eight-year-olds will love the adventures and opportunities that come with a giant dinosaur figure
Camp Cretaceous Toy-Cons
The toy might still be scary for some eight-year-olds, especially the eating part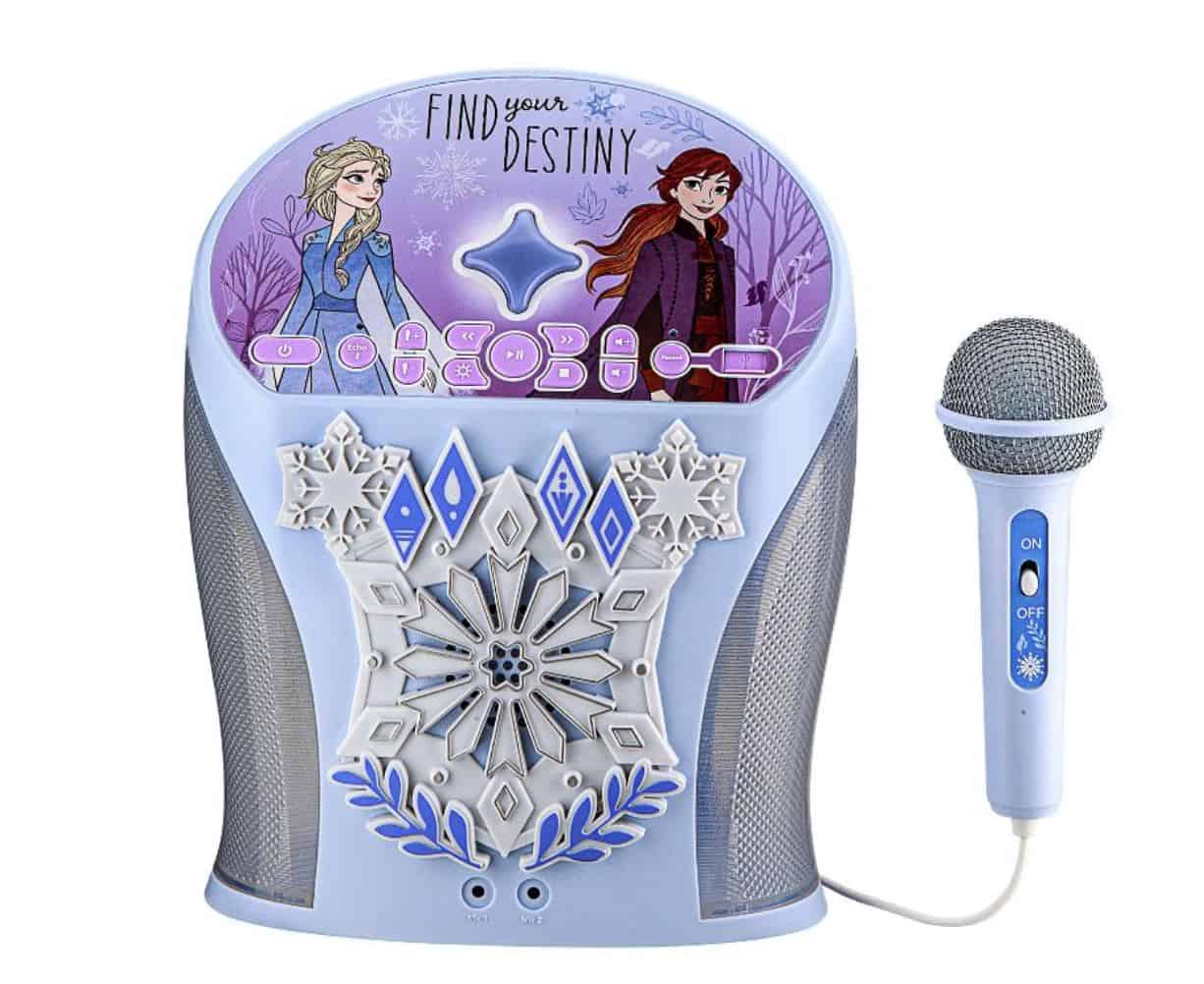 The massive dinosaur appeals more to boys. However, Frozen is still a thing for little girls. They love Elsa, Olaf, and Anna, making it a massive hit among the kids who shared their favorite themes. However, I wanted to find a different toy for eight-year-olds from Frozen. I love this Elsa and Anna Karaoke toy with a microphone.
Frozen Toy-Features
Toy Type: Disney Frozen Karaoke Machine With Mic
Activity Opportunities: Social, interactive, creative, imaginative, and musical play
Potential Support: Eight-year-old divas can sing their hearts out with friends
Frozen Toy-Pros
A Frozen musical toy is a fantastic option for kids who enjoy creative and musical playtime activities
The toy easily connects to smartphones and other devices via Bluetooth to use any song a child loves
It's one of the more versatile toys for eight-year-olds because they enjoy multiple activity types
Frozen Toy-Cons
Musical toys don't appeal to every child and won't improve their social connections if they don't enjoy singing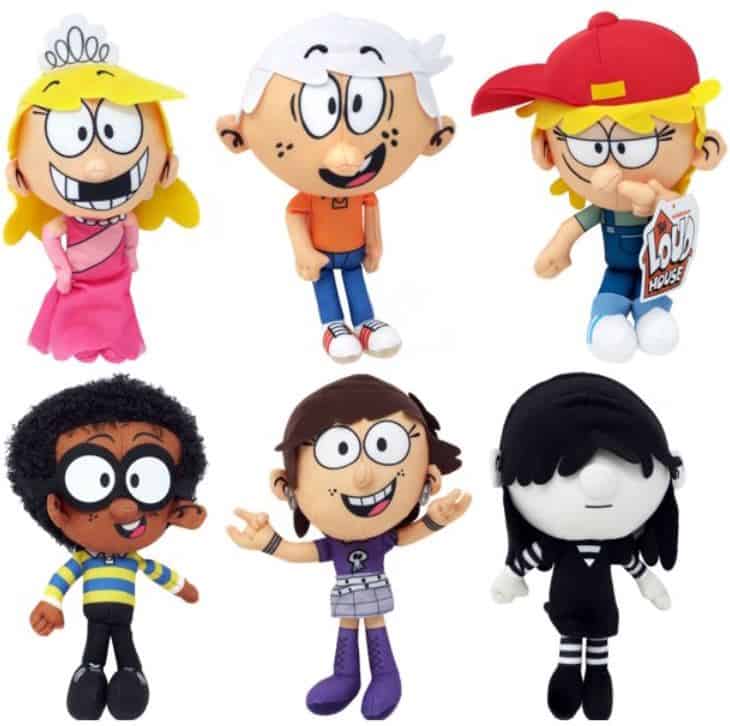 The Loud House was a favorite for a few kids, but I'm not sure it appeals to every eight-year-old. Admittedly, the storyline can help eight-year-olds find their individualism in a household because that's what Lincoln does. Indeed, I watched an episode to see the show for myself. But, unfortunately, my daughter doesn't watch it.
Loud House Toy-Features
Toy Type: Nickelodeon Loud House Plush Set of 6
Activity Opportunities: Social, interactive, and imaginative play
Potential Support: Kids can learn a lot from the characters and their unique personalities
Loud House Toy-Pros
The Loud House plush toys include Luna, Lola, Lana, Clyde, Lincoln, and Lucy, each with unique personalities
Plush toys support young children in finding their independence and healthier emotional expressions
The Loud House plush for eight-year-olds is a set that allows children to partake in numerous activities
Loud House Toy-Cons
Admittedly, the price is super high, but this toy can become collectible for serious eight-year-old fans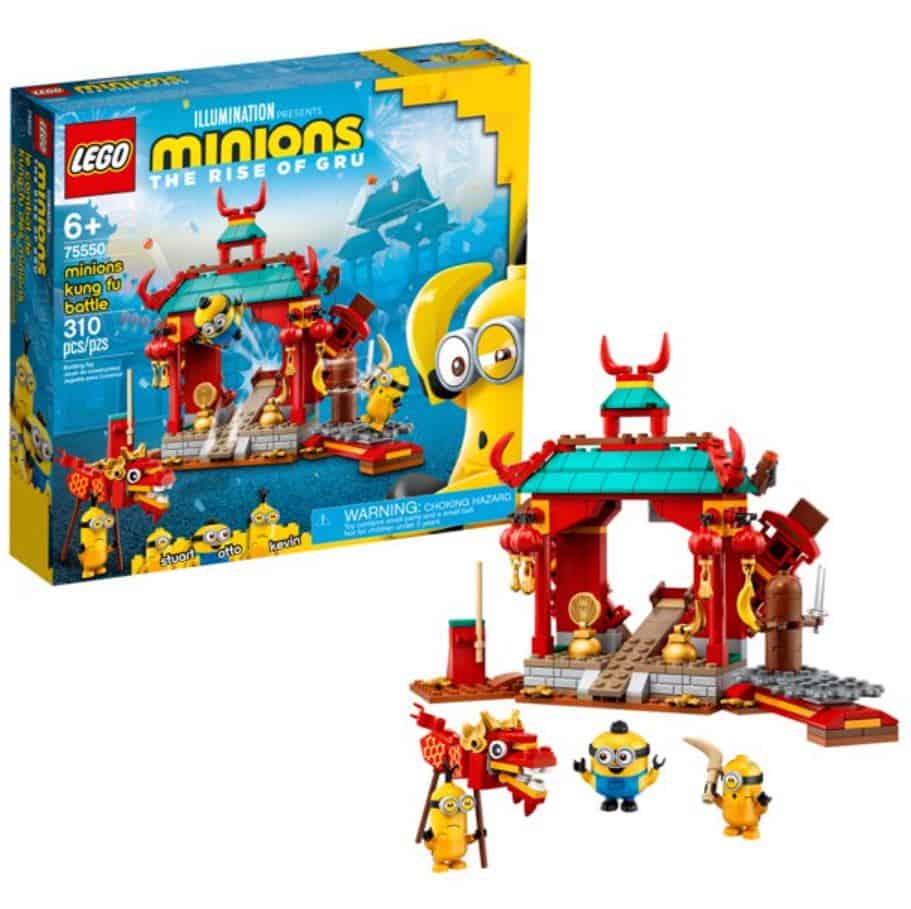 I wasn't surprised when The Minions became a favorite toy theme. Perhaps the new movie did the trick again, but Minions never grow old. I mean that literally and figuratively. Anyway, I'm happy to add a Minions toy for eight-year-olds. Even I love the weird little creatures and their naughty antics.
Minions Toy-Features
Toy Type: LEGO: Minions The Rise of Gru Building Kit
Activity Opportunities: Creative, imaginative, interactive, and educational play
Potential Support: Eight-year-olds can enjoy the educational LEGO benefits before playing with a favorite theme
Minions Toy-Pros
The LEGO Minions building kit is one of the best tools for boys and girls to learn while they play
Eight-year-olds love Minions toys and the set comes with Kevin, Otto, and Stuart
The playtime activities have no limits because kids can even launch The Minions from the springboard
Minions Toy-Cons
The interactive part of The Minions LEGO set won't work if a child loses a block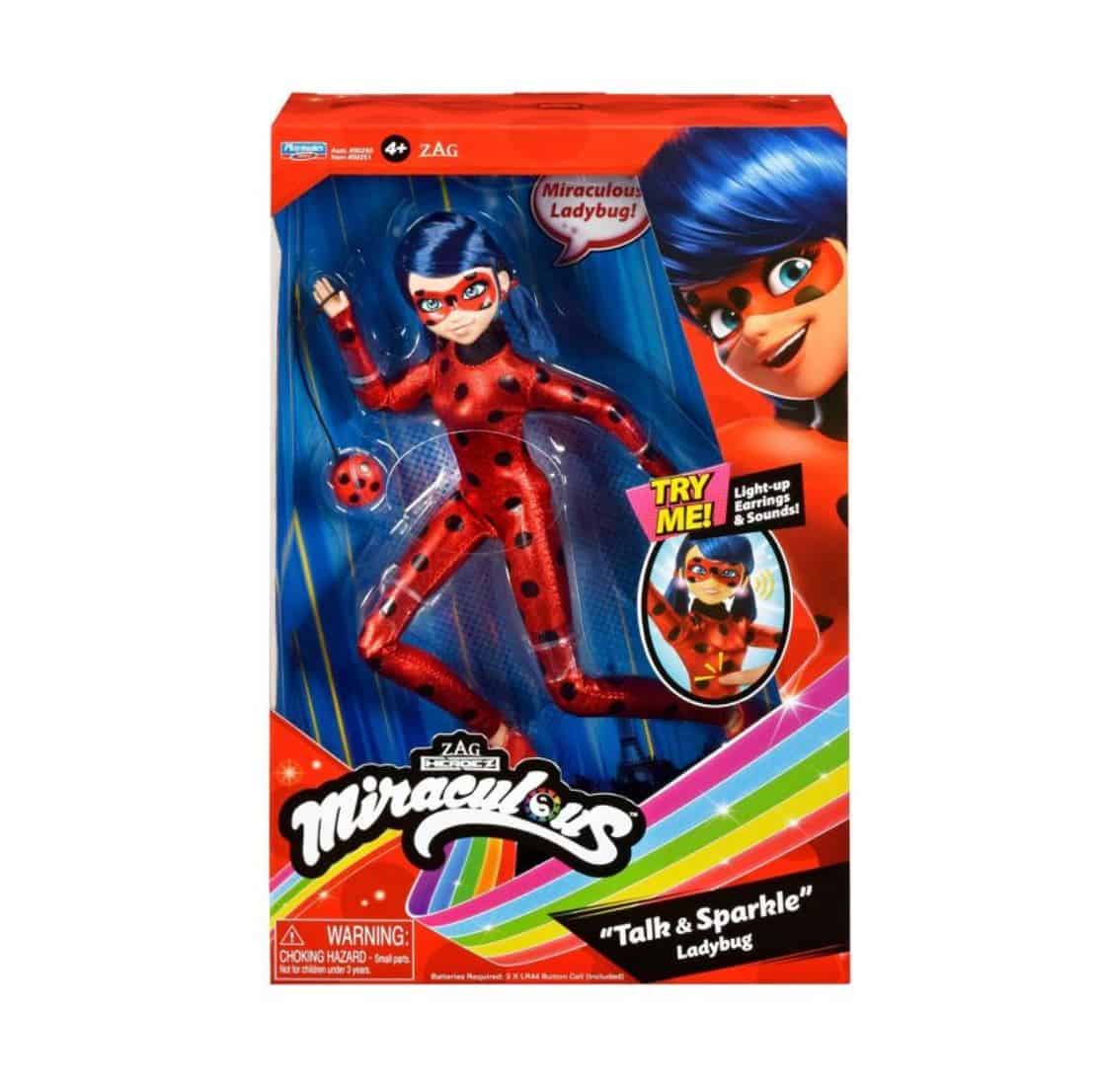 The Miraculous Tales of Ladybug also popped into the favorite toy themes for girls. My daughter watches the show and even has friends over to watch it with her. It's fantastic when a toy theme or favorite program can bond kids in social activities. I don't allow binging on Netflix, but I welcome the social connections weekly.
Miraculous Tales of Ladybug Toy-Features
Toy Type: Miraculous Talk and Sparkle Deluxe Ladybug Doll
Activity Opportunities: Social, interactive, sensory, creative, and imaginative play
Potential Support: The toy has an excellent sensory touch that supports a child's changing emotions
Miraculous Tales of Ladybug Toy-Pros
I love how the Miraculous deluxe doll has interactive earrings that light up and a strange feel to the body
The doll is an excellent size with movable arms and legs, and it makes noises for a surprise playtime
Eight-year-old kids love the Ladybug series and would find multiple activities for the doll
Miraculous Tales of Ladybug Toy-Cons
Not every eight-year-old enjoys talking dolls, which work better for toddlers
Moana was a surprise because I didn't know kids still enjoyed the theme so much. However, it's a Disney movie, and there's nothing wrong with that. Eight-year-olds enjoy Disney toys, and maybe Moana will never grow old like Frozen. In addition, the Moana movie has incredible toys for eight-year-old girls.
Moana Toy-Features
Toy Type: Disney Princess Moana Styling Head
Activity Opportunities: Social, interactive, pretend, and creative play
Potential Support: Eight-year-olds can show their creative skills with a styling head
Moana Toy-Pros
Moana's styling head welcomes eight-year-olds to be as creative as they want in their independent phase
The Moana styling head comes with 14 beautiful accessories to make her locks look pretty impressive
Styling heads are a trending type of toy eight-year-old girls enjoy
Moana Toy-Cons
The hair becomes messy and knotted after a while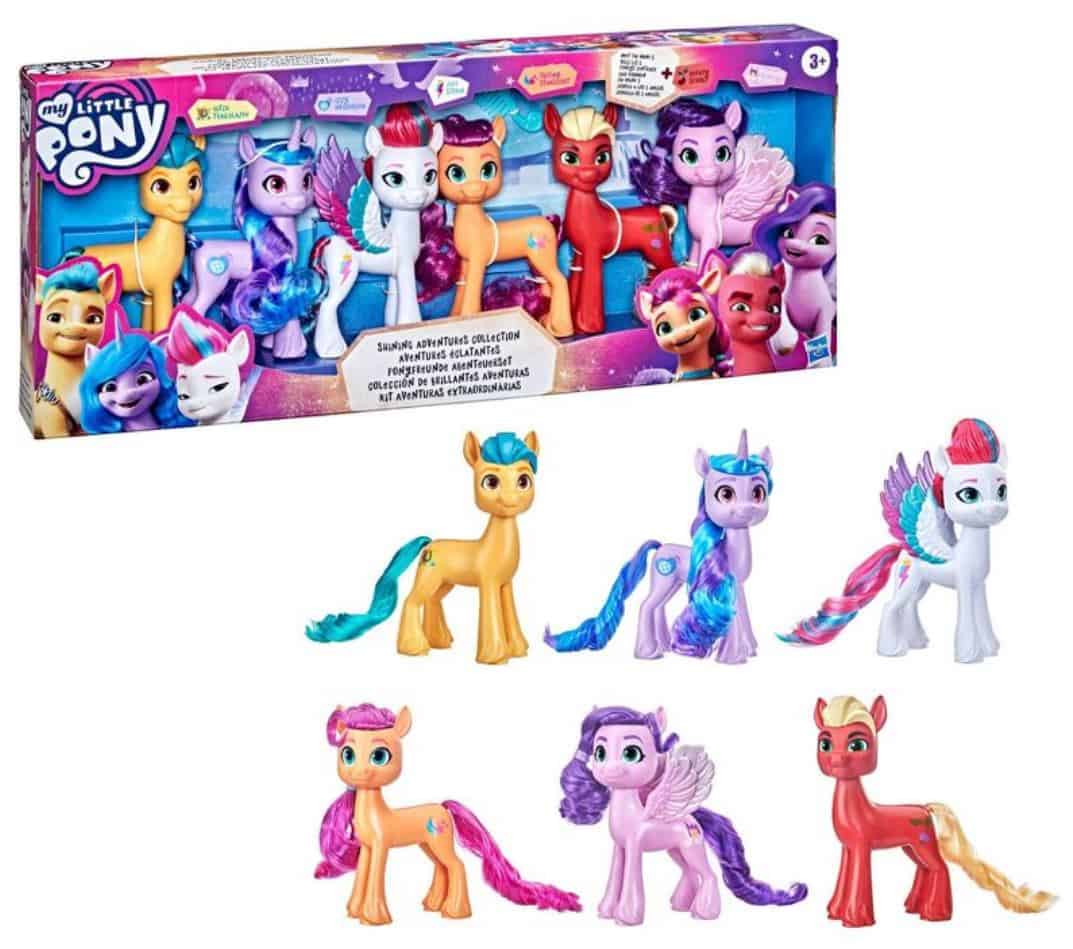 My Little Pony is a gorgeous toy theme young girls enjoy until about 12. Girls love ponies, horses, unicorns, pegasi, and anything that looks like one. My daughter loves musical toys first, but ponies are her second favorite type of theme. She might never outgrow the theme, and I'm okay with her collectible intentions.
My Little Pony Toy-Features
Toy Type: My Little Pony Shining Adventures Figures Collection
Activity Opportunities: Creative, social, and role-play
Potential Support: My Little Pony is ideal for eight-year-old girls to have fun and collect
My Little Pony Toy-Pros
Your daughter enjoys six ponies in one, including Hitch, Izzy, Sunny, Zipp, Princess, and Deputy
Eight-year-olds love My Little Pony as a toy and program, and it sparks their imaginations
The pony figures inspire kids to enjoy role-playing games and social activities with friends
My Little Pony Toy-Cons
The ponies don't have movable joints for added fun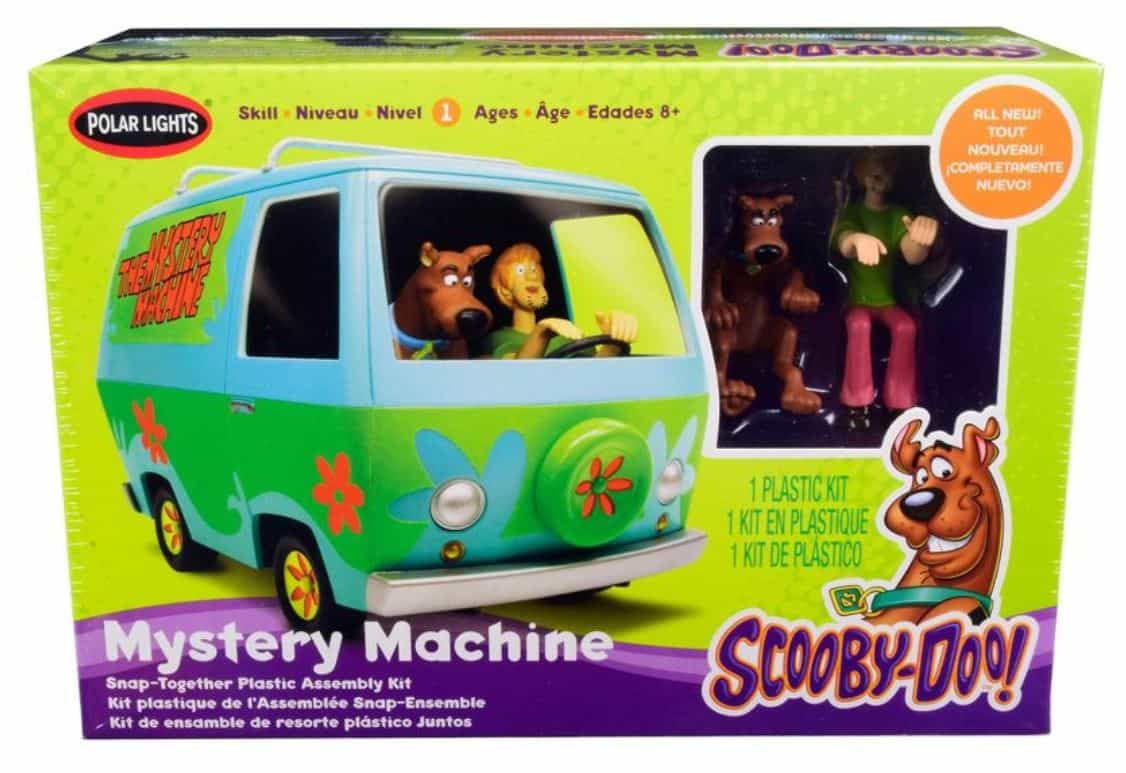 Scooby-Doo and Shaggy are other famous duos for eight-year-old children. My kids love the shows, even though my daughter sometimes finds them creepy. It's a toy theme I can share with my kids because I loved it as a child, too. There's nothing better than finding a toy theme you can share with children.
Scooby-Doo Toy-Features
Toy Type: Scooby-Doo Mystery Machine Snap Model Kit
Activity Opportunities: Creative, social, imaginative, and educational play
Potential Support: Eight-year-olds support their cognitive skills while building their favorite model
Scooby-Doo Toy-Pros
Scooby-Doo is legendary among multiple generations, and I'm happy today's eight-year-olds love him
Snap models kits allow children to be creative and build something before they enjoy playing with it
The entire model is interactive with opening doors once completed, and it works for multiple activities
Scooby-Doo Toy-Cons
The Scooby-Doo and Shaggy figures have no movable joints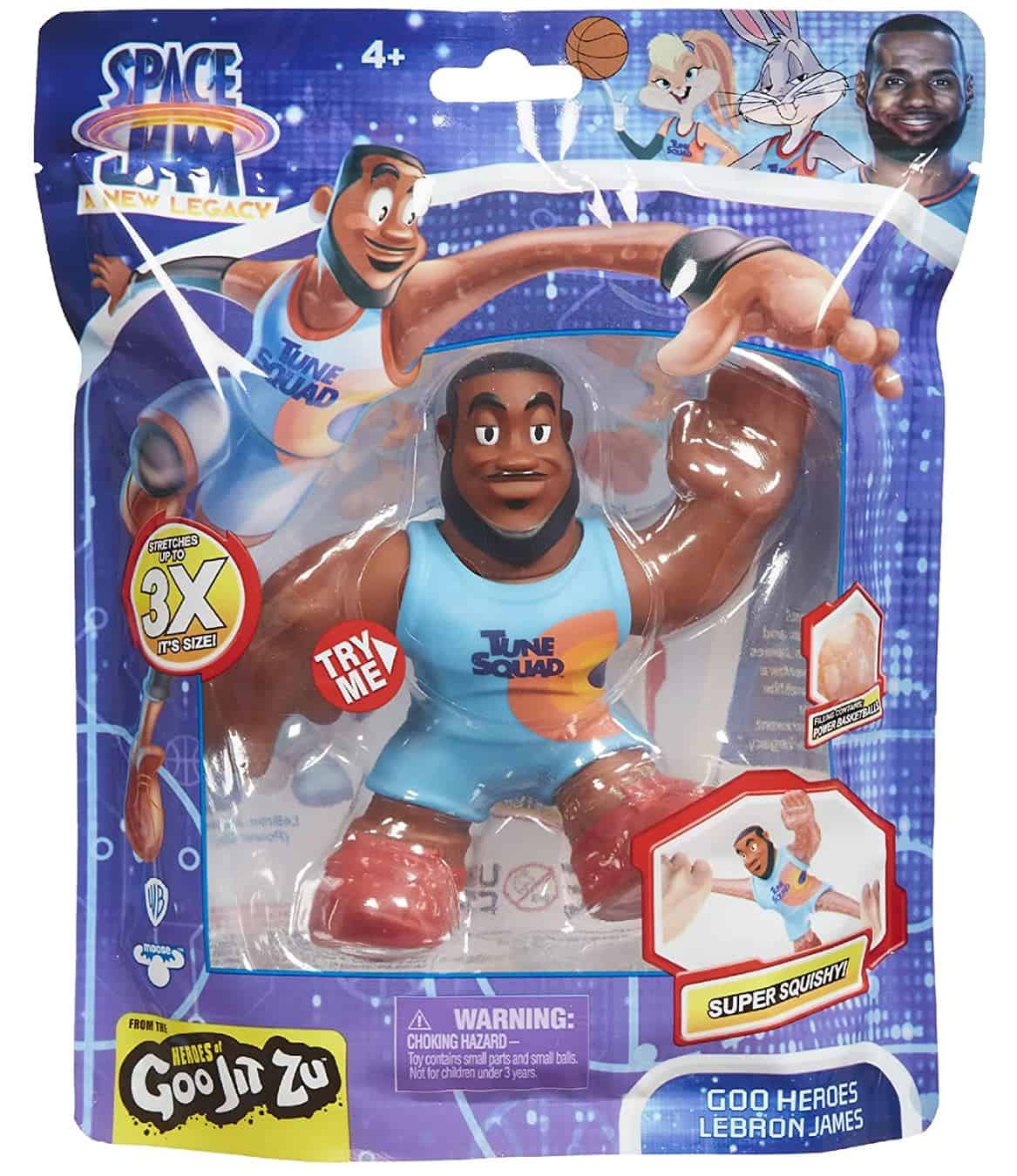 Space Jam was a choice for a few kids, and I loved Looney Tunes as a child, always welcoming new shows with the famous characters I remember. However, one kid specifically asked for this Lebron James toy, even sending me a screenshot, hoping I'd ask his mom to buy one. I'm impressed by Lebron's interior goo.
Space Jam Toy-Features
Toy Type: Heroes of Goo Jit Zu Lebron James Figure
Activity Opportunities: Sensory, imaginative, and creative play
Potential Support: Sensory toys offer eight-year-olds a chance to soothe their emotions
Space Jam Toy-Pros
The Lebron James Goo Jit Zu has a filling that looks like mini basketballs when kids squeeze it
Space Jam and the Tune Squad are famous among eight-year-olds
The Goo Jit Zu toy offers a multi-level activity opportunity, but I love the sensory tool the most
Space Jam Toy-Cons
Goo Jit Zu figures are collectible, and you might have to buy a few more for Space Jam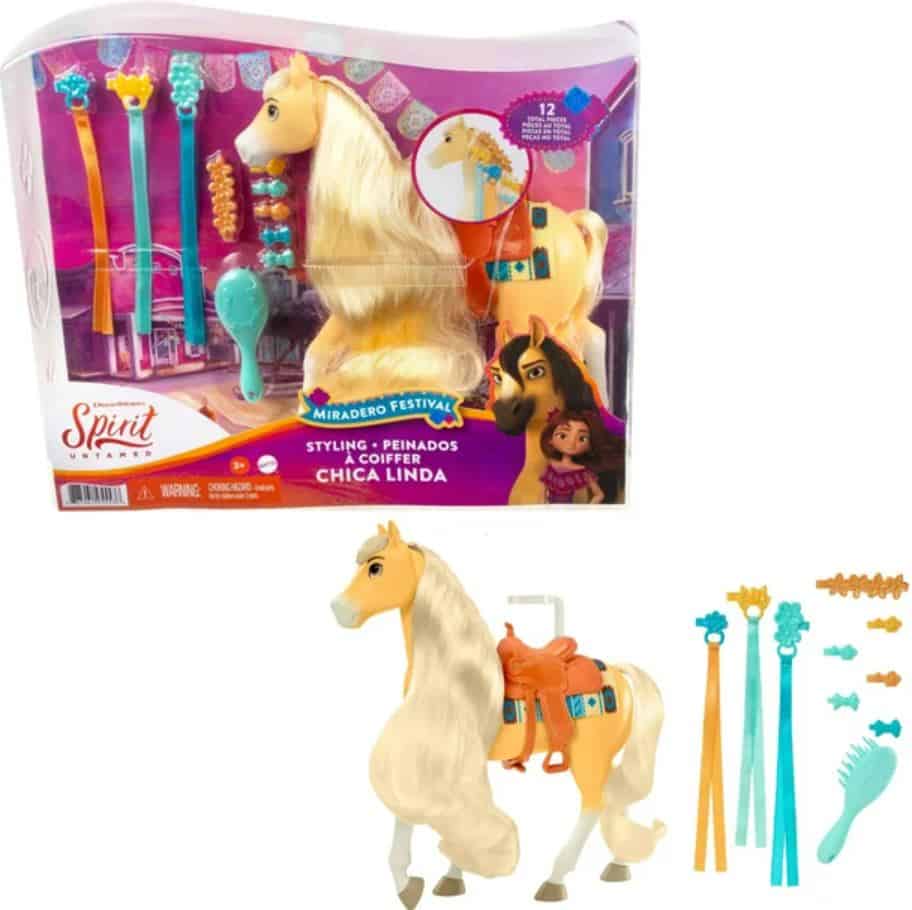 Spirit Untamed is another much-loved series my daughter watches with her friends. I've heard them talking about it, even while they play outside. It's one of the best toy themes for eight-year-old girls because it has ponies, an incredible storyline, and various styling toys.
Spirit Untamed Toy-Features
Toy Type: Spirit Untamed Chica Linda Styling Horse
Activity Opportunities: Creative, interactive, social, and imaginative play
Potential Support: Eight-year-old girls can enjoy styling their favorite pony the way they want
Spirit Untamed Toy-Pros
Styling toys and ponies are two of the best toys for eight-year-old girls to enjoy, independently or socially
I love watching my daughter's creative flair when she imagines the weirdest styles for Chica's tail and mane
Spirit Untamed styling horses provide a multi-level activity opportunity for kids
Spirit Untamed Toy-Cons
Sadly, the styling horse doesn't include the rider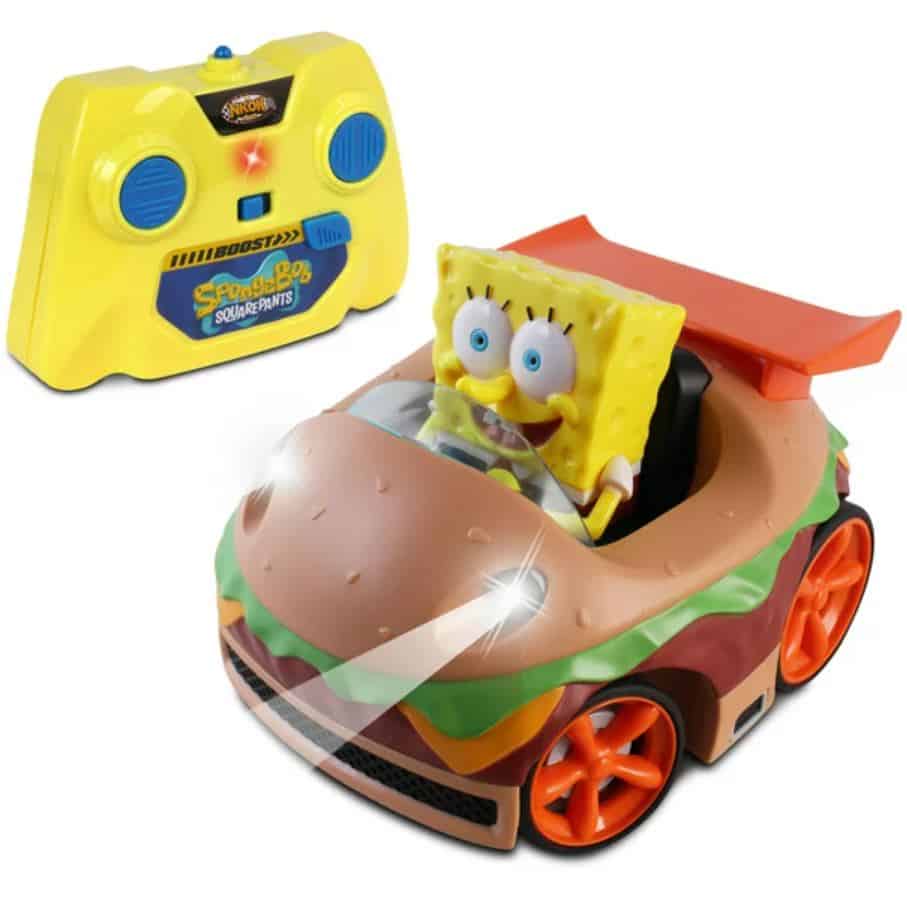 Spongebob Squarepants is another show everyone in my home watches, including my partner. The humor is next-level because children and adults can enjoy it. My daughter is a massive Spongebob fan; she had a few themed toys around seven and eight. However, this Spongebob toy might appeal more to boys.
Spongebob Toy-Features
Toy Type: Spongebob Squarepants RC Krabby Patty Vehicle
Activity Opportunities: Outdoor, social, interactive, and pretend play
Potential Support: Kids can explore the outdoors with friends and enjoy a remote-controlled humor vehicle
Spongebob Toy-Pros
The RC Krabby Patty With Spongebob appeals to eight-year-olds who love spending some time outdoors
Every child loves Spongebob, and the Krabby Patty is a relatable toy that moves faster than you think
Remote-controlled toy cars for eight-year-olds offer numerous activity types
Spongebob Toy-Cons
The RC Spongebob car can't navigate over the lawn and rough terrain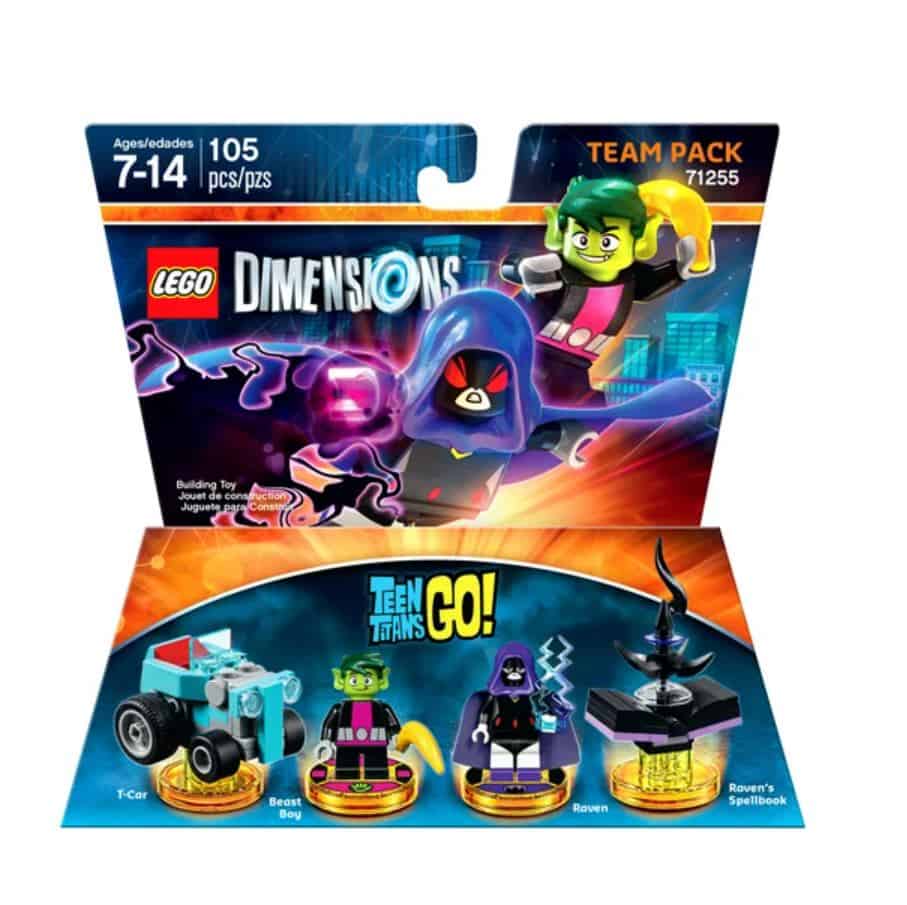 The Teen Titans Go series is a newer fad for eight-year-olds because younger kids don't watch it. My son would've enjoyed it more, but my daughter isn't the instigator of this themed choice. Instead, her friends asked for it. It would appeal better to eight-year-old boys because it's a little creepy.
Teen Titans Go Toy-Features
Toy Type: LEGO Dimensions Teen Titans Go Building Kit
Activity Opportunities: Creative, imaginative, and educational play
Potential Support: LEGO kits for eight-year-olds offer a challenge and excitement
Teen Titans Go Toy-Pros
The LEGO Dimensions Teen Titans Go Team Pack includes Raven, Beast Boy, the T-Car, and Raven's spellbook
Dimensions building kits work differently and aren't as complicated as traditional LEGO sets
Kids love LEGO because they can create something before playing with their favorite toy theme
Teen Titans Go Toy-Cons
Kids have four pieces once the set finishes compared to entire playsets
Nearly every girl on my daughter's friend's list called for Trolls: Trolltopia because it's a musical wonder for girls who love singing and dancing. However, I found something more unique than the musical toys and plush. Remember that styling toys are in this year, and the styling pod wins over dancing plush and dolls.
Trolls Toy-Features
Toy Type: Trolls: Trolltopia Poppy's Styling Pod Playset
Activity Opportunities: Imaginative, social, interactive, and creative play
Potential Support: Creative toys for eight-year-olds encourage their independent passions
Trolls Toy-Pros
The Poppy's Styling Pod Playset is an unusual creative toy compared to styling heads and ponies
It comes with various accessories to make Poppy look like the superstar she is in the movies
Eight-year-old girls have numerous activities they can enjoy independently and socially
Trolls Toy-Cons
The accessories are tiny, and kids might lose them
Top Q&As
Question: What Toys Do 8-Year-Old Boys Enjoy?
Question: What Toys Do 8-Year-Old Girls Enjoy?
Answer: The best toys for eight-year-old girls include the types and themes that allow them to express their independence and creative sides. For example, the Disney Frozen Karaoke Machine welcomes their musical creativity. However, the Disney Moana Styling Head encourages a different type of creative expression.
Question: What Type of Toy Do I Buy for an 8-Year-Old?
Answer: You can't buy your best friend a pair of Guess jeans if they prefer Levi's. The same applies to children's toys. It's about what appeals to them. Kids enjoy certain activities and themes more than others. I asked 20 children for their favorite themes, giving me a broader idea. Movie, series, and animated themes are the best.
How to Find the Best Toys for 8-Year-Olds: Conclusion
Eight-year-olds gain an unusual and sudden resistance to a parent's ideas because they're learning to detach their dependence. In contrast, they also learn to fit in with friends and manage their emotions. No one would think about it, but eight-year-olds are hard to determine what they want.
Follow my advice about meeting them halfway between wants and needs, and you'll do fine. I highly recommend the Best Avatar Toy for 8-Year-Olds because it appeals to boys and girls. In addition, it allows them to be independent or social as they wish while learning to cope with emotions.
The best toy for your eight-year-old might lean toward another theme they love more. Of course, there's nothing wrong with asking children about their favorite themes. However, kids tend to talk about their favorite themes a lot, and you can merely pick a toy that appeals to various activities to ensure they enjoy it.
Picking toys for eight-year-olds can feel like science, but it doesn't need to be. So, start with a favorite theme, and you'll likely find the ideal toy for your child from this list because each one has multiple activity opportunities.
For More Inspirational Toys:
Best Naruto Toys Guide – Avid Toy Insider
Best Horse Inspired Toys Guide for Nickering Fun – Avid Toy Insider