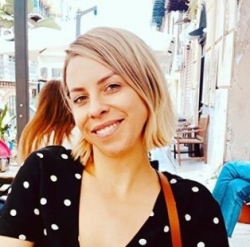 Latest posts by Jodie Chiffey
(see all)
As a Mom, you'd think I'd be very well placed to write a best Naruto toys guide, yet, I knew next to nothing about this toy type! But, I just so happen to have sons of varying ages who do know their anime toys very well and have each helped me with their thoughts, opinions, and experiences of this toy type.
This makes this guide a little different; it isn't solely the opinion of the author, but that may just be why it will be the best Naruto toys guide out there. It's been designed for the target audience, by the target audience – with a bit of input from Mom!
Before we delve right in, I'll tell you a little bit about the co-authors: we have a 9-year-old toy figure, toy-car, toy-model-mad boy. We have a 13-year-old boy who appreciates toys for their ornamental or collectible value, and we have a 15, near 16-year-old who is 'too old for toys' but is well into his merchandise. This gives me a lot of diversity that I can bring to you!
So, what did we all come up with as the best Naruto toys?
Read on to find out!
At A Glance: 7 Best Naruto Toys
Bottom Line Up Front
My sons all agreed that the Naruto Action Figures Multi-Accessory is the most fun to play with. It comes with lots of accessories, features movable limbs, is excellent for imaginative play, and looks great displayed on a shelf. I love the durability, aesthetics, and, most of all, the price!
What is Naruto?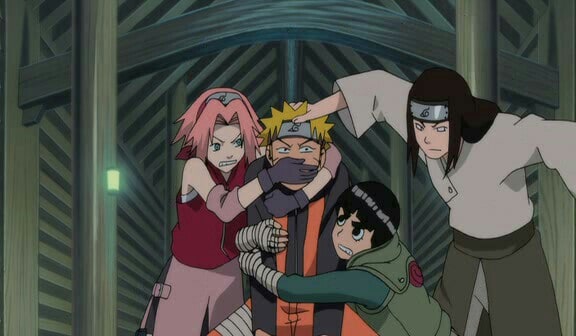 The series focuses on a mischievous adolescent ninja named Naruto Uzumaki, as he dreams of becoming the strongest ninja in the village – known as the Hokage. Naruto is a great role model for children, as he displays strength of character, determination, and kindness throughout his journey.
Naruto is one of the best-selling manga series in history. It first hit screens in the late 1990s and ran (intermittently) until 2017. The list of nominations and awards for Naruto – and its spin-off series – is vast, and you may have regularly seen the series featured in The New York Times and USA Today best-sellers lists, where it's been listed several times.
Things to Look For When Buying Naruto Toys
You likely have a recipient in mind when searching for a specific toy type, which makes the shopping venture more straightforward. But, it can still be difficult to know what Naruto toy to buy for a fan.
Speaking with my boys and using my experience as a veteran toy buyer, we came up with the following:
Activity
While most Naruto toys are figures designed to be played with, there are others that are purely collectibles. Then we have clothing and merchandise. Consider what the recipient wants. For example, if they love playing with figures and toys, they may be underwhelmed with a Naruto t-shirt.
Age
Not all themes will have a toy suited to every age, and I have to say that with Naruto toys, I didn't come across many that were suitable for younger children. However, age is really just a number, and not everyone's biological age meets their developmental age. However, I'd always consider the manufacturer's recommended age a sensible benchmark.
Fun Factor 
Speaking with my youngest son, he said his main priority is how fun a toy is to play with. I imagine this is a consistent thought for most children. When looking to buy a Naruto toy, consider how high the fun factor is; some are figurines, but others have lots of accessories.
My Product Criteria and Things to Look For When Buying Naruto Toys Online
Naruto toys are specialized, and – while not impossible – it's unlikely you'll find them down at your local Walmart. This means that the easiest and most convenient way of buying Naruto toys is to look to the internet. However, this can be a minefield!
Finding the official, authentic Naruto toys online isn't as simple as it would be for brands such as Lego, or Marvel, for example. These are distinctive brands, and making exact copies can lead to legal action, so while they are out there, fakes are pretty easy to spot. I found this wasn't the case for Naruto toys, and I researched a fair few before realizing they were (good) fakes.
Fake doesn't always mean bad, but it certainly can mean less safe and less durable.
So, here are the things I looked out for when finding Naruto toys for this guide:
Brand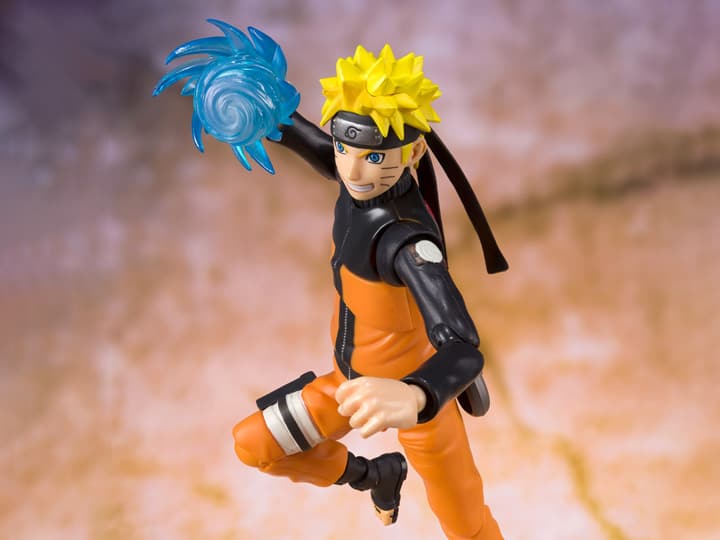 Before you hand money over for a Naruto toy, I would strongly advise researching the brand first. You can find a list of the best Naruto toy brands here to refer to when looking for toys online. What I like most about this list is that it links to the brand website, and you will find this a lacking feature of lesser-established or unorthodox companies.
Price
The price for Naruto toys varies from under $20 to over $100. If you find a toy you like with a price you're happy to pay, look for the same toy at different online retail shops to ensure you're not paying a premium. Also, if the price seems a little low compared to others, this could well be because the item is fake.
Consumer Feedback 
Online you can't physically see or touch any product you're looking to buy, so take the experience from those who have and read as many reviews as you can. This is a great way to sniff out a bad quality or unofficial item.
I used all of the above to help with my list of the best Naruto toys.
My Chosen 7 Best Naruto Toys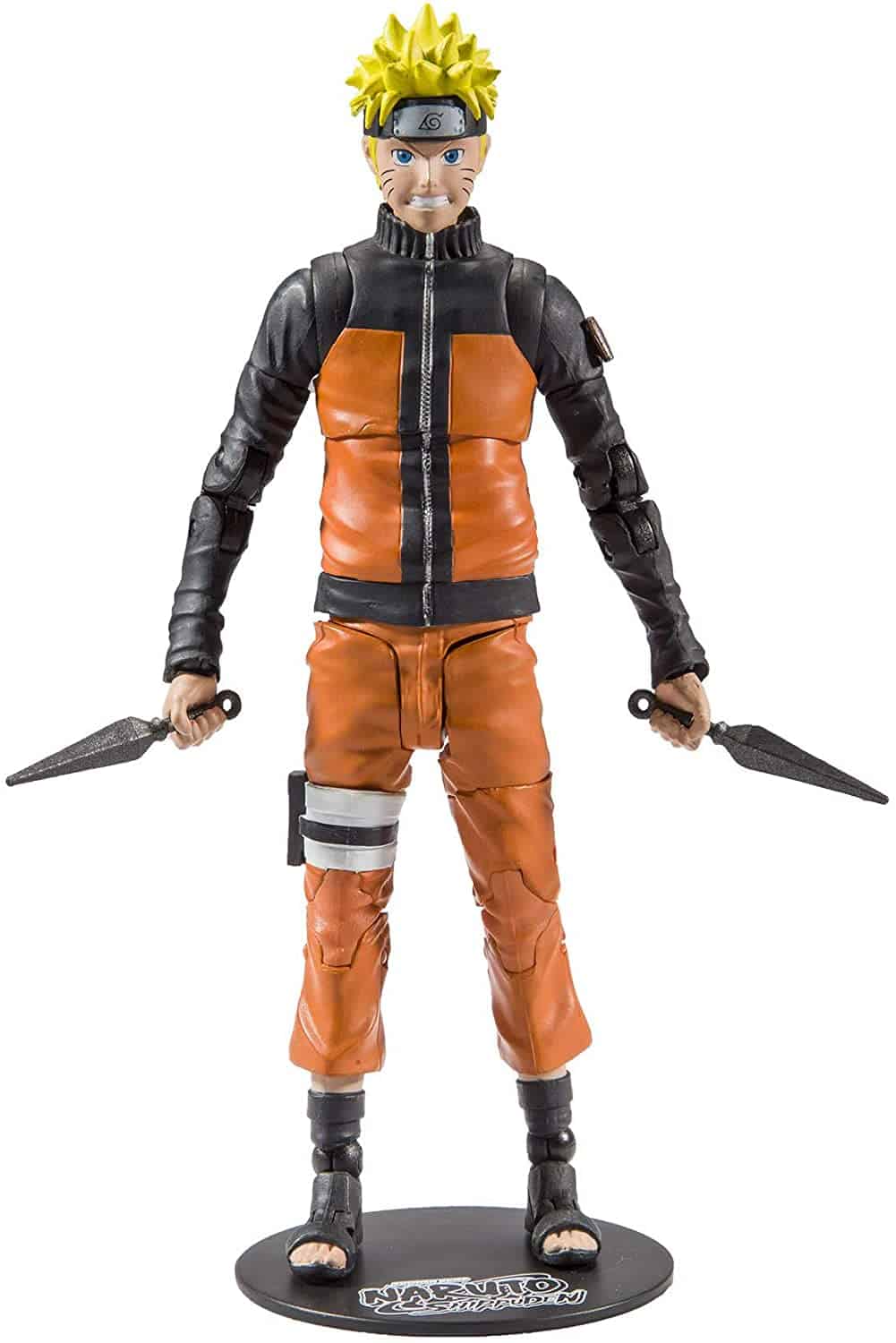 The Naruto Action Figures Multi-Accessory comes with different accessories to enhance imaginative play. We were most impressed with the selection of hands to use, and this is a pretty unique thing that is great for posing the figure to photograph or simply to change the direction of play.
I was impressed with the packaging but less impressed with the delivery time, which can be several weeks. The item comes from China, and the shipping cost is almost that of the figure. But, if you're looking for the fun factor, an ornamental toy, or something a little different, the total cost could be justified.
Pros
Posable Figure
Interchangeable Hands
Lots of Accessories
Strong Packaging
Cons
High Shipping Cost
Fairly Long Delivery Time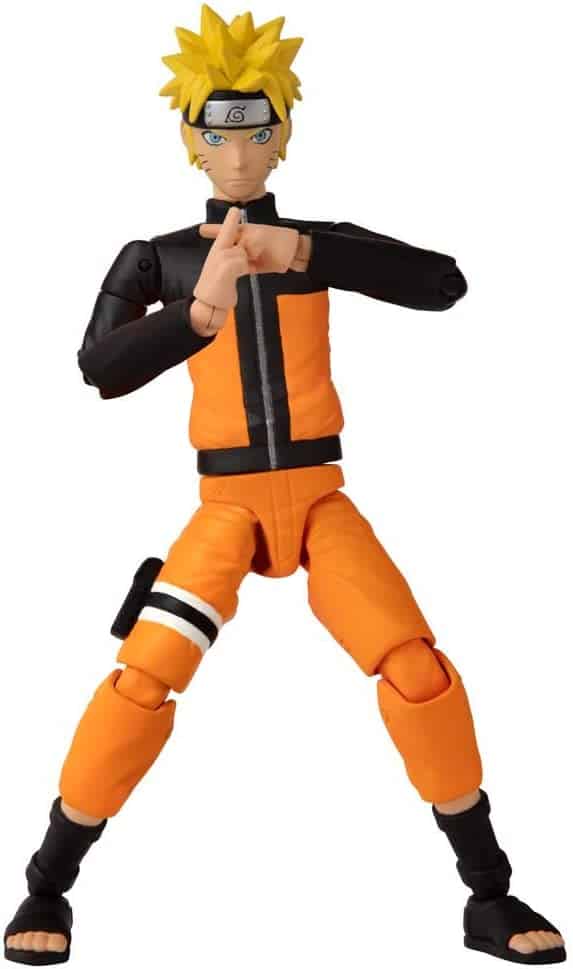 I think the Anime Heroes Naruto Uzumaki Naruto Action Figure is very similar (if not identical) to the Naruto Action Figures Multi-Accessory. However, it lacks some of the accessories.
The price is the same, but the shipping is much faster and free for Amazon Prime members. This is a best-selling toy on the marketplace and a 2021 Toy of the Year finalist in the Action Figure category.
The figure stands at 6.5-in (although some consumers have disputed this and say their figure was more like 5-in). You can move the figure by its 16 points of articulation, making it ideal for displaying, posing, or playing with. There are two sets of interchangeable hands included.
Pros
Toy of the Year Finalist
Best Online Seller
Posable Figure
Free Shipping (For Prime Members)
Cons
Some Consumers Dispute The Size
Some Consumers Underwhelmed With Accessories
Just outside of Amazon's top 10 action figures, coming in at no. 11 is the highly detailed Bandai America – Anime Heroes Naruto Hatake Kakashi. This 6.5-in scale action figure features switchable hands and character-specific accessories. It also has more than 16 points of articulation.
I love the details in Kakashi's face; they're expertly done and look every bit like the real deal. Overall, consumers are highly impressed with this figure with regular comments, including the premium packaging, level of detail, and exceptional price (for this quality level).
Pros
Trusted Brand
Online Best Seller
Excellent Feedback
Good Quality
Great Price
High Level of Detail
Cons
Around a week for the fastest delivery option.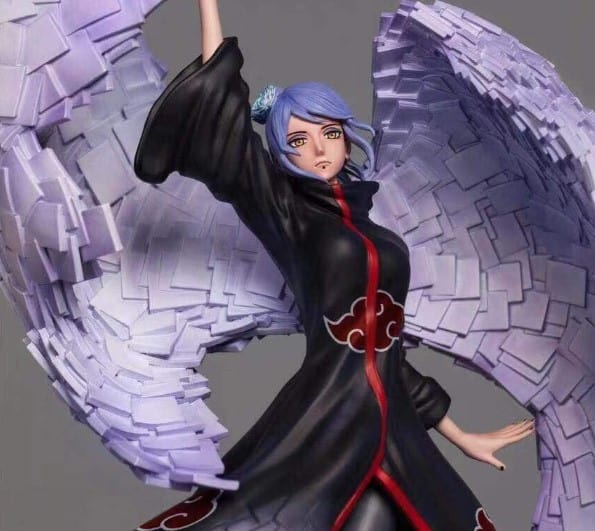 Reviews are fairly limited and a little mixed for the Joahoutfit Naruto Figure Konan Figure. However, we were impressed. On first inspection, the figure looks too good to play with and is more of a decorative piece, although a stand would be a great addition. You can play with the figure, but it doesn't move.
The aesthetics are superb, and the price is fantastic. If you're looking for a budget buy Naruto toy to display, this one would be hard to beat.
Pros
Excellent Price
Great Aesthetics
Ideal Budget Buy Naruto Toy!
Cons
Unsure if Official Merchandise
A Stand Would be a Good Feature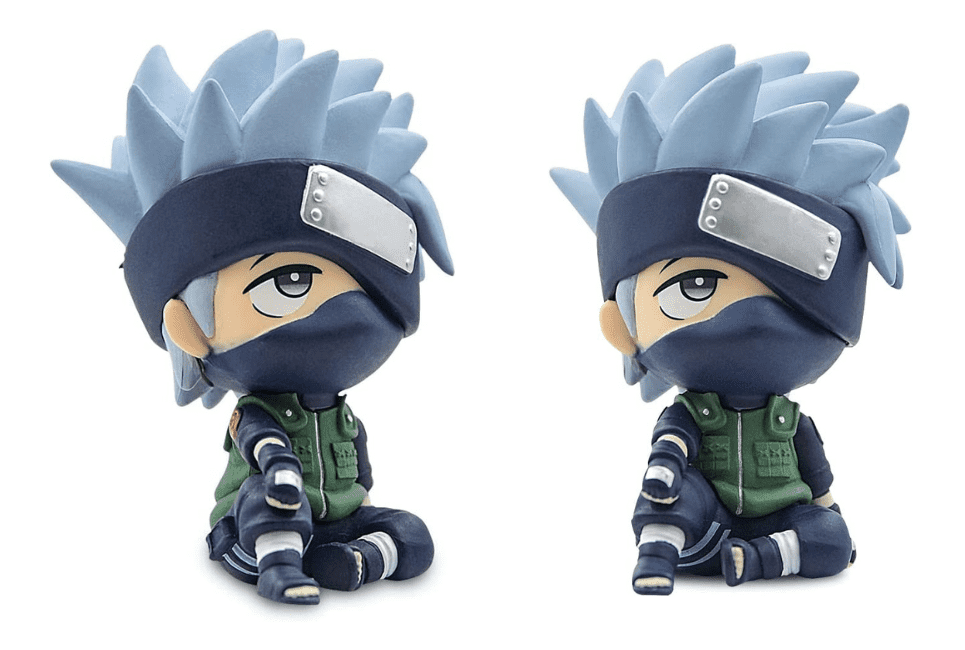 The JSDVE Cartoon Statue Anime Model Ornament arrives in a lovely gift box that features a transparent front to display the Kakashi figure (although there are two other figures to choose from).
This figure is designed to be ornamental and stands at 4 in tall. My favorite thing about it is the two glue dots that attach; they're super strong, and – according to consumer feedback – they last a long time, too. Anime fans can attach the figure to the car dash, windows, shelves, or desks, and it feels durable enough to withstand high temperatures (ideal for vehicle dash displays!).
Although this anime model is designed to be decorative, it is pretty low-cost and can certainly be played with, too.
Pros
Included Glue Dots for Excellent Adhesivity
3 Designs to Choose
Durable
Ornamental or Toy
Cons
No Next Day Delivery
Kakashi Figure is Currently Low Stock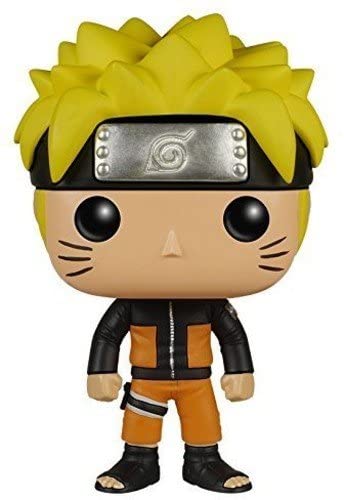 My sons are huge fans of Funko POP, and I have purchased numerous characters over the years. I found the Funko POP Anime: Naruto Naruto Action Figure to be priced at the lower end of the usual spectrum for this toy type, and I've paid considerably more for other figures, especially those that are limited editions.
The quality is standard for Funko POP, and the packaging offers good protection during transit. This figure does have a squishable head, but nothing else moves; again, this is standard for Funko POP.
If you have a fan of Naruto in your life and are unsure what to buy them, you really can't go wrong with this. It's affordable, it's good for all ages, and it has free shipping and returns available.
Pros
Official Funko POP Figure
Protective Packaging
Excellent Price
Free Shipping and Returns
Cons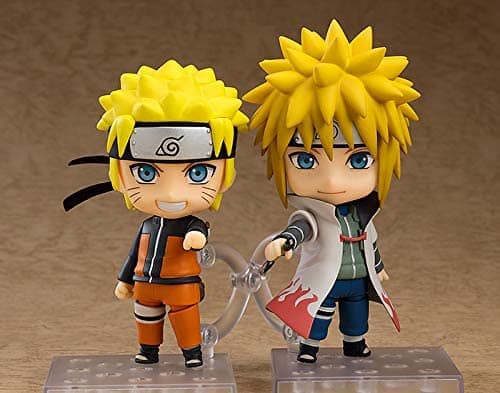 The Good Smile Naruto Shippuden: Minato Namikaze Nendoroid Figure comes from a reputable and recommended brand and is highly rated in multiple places online. The price is high, but so is the quality, durability, and fun factor!
The figure looks incredible and comes with 3 face plates for multiple expressions. It comes with a stand that is perfect for posing the figure on to display. This Minato Namikaze Nendoroid Figure is recommended for children over 15 years, which makes me think it isn't designed for play.
My son, of 15, says he thinks this is 'cool.'
Pros
Superior Quality
Great Attention to Detail
Posable
Comes With Stand
Cons
Frequently Asked Questions
Question: How Appropriate is Naruto for Children?
Answer: Common Sense Media is a place I always go to to find out how appropriate a show or movie is for my children. You'll find a mixture of opinions from parents, kids, and experts. According to the site's experts, Naruto is suitable for kids over 11, parents put the age at 8 years, and the kids' rating is 10 years.
I have found that there isn't anything sexual and no explicit language, but there is frequent, strong animated violence that often includes using weapons.
Question: Is Naruto a Suitable Role Model?
Answer: Naruto works hard to achieve his goals. He is dedicated and focused. I believe these are all key qualities of a suitable role model for all of us!
Question: How Many Naruto Characters are There?
Answer: There are at least 54 characters in the series; some are leading and recurring, others feature much less, and some are shown just once. All characters bring something different to the show, and most will have a matching toy to buy online!
Rounding Up My Best Naruto Toys Guide
I've had so much fun putting this guide together with my children, and I hope their opinions have helped if you're looking to buy a Naruto Toy for your kids. Generally, they all loved the figures but found the Naruto Action Figures Multi-Accessory to be the coolest, and they loved the range of accessories. I was less impressed with the shipping time, but it seems it's worth the wait!
My kids also really liked the Funko POP Anime: Naruto Naruto Action Figure, and I found the price to be very affordable for this toy type. I really like the JSDVE Cartoon Statue Anime Model Ornament and think this would look cool on a vehicle dash, shelf, or desk. It can also be played with and has a highly affordable price point.
I would advise you to check out the brand, the consumer feedback, and the product materials before buying any Naruto toy and always to try and find official merchandise where possible.
Continue reading: