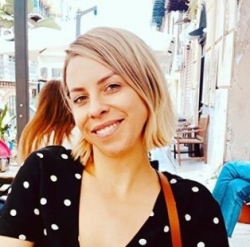 Latest posts by Jodie Chiffey
(see all)
Do you have a budding astronaut in your family or friendship circle? If so, then my best galactic toys guide should help you to find the perfect present for the space-loving person in your life.
According to a study conducted by LEGO, 86% of children say that they are interested in space exploration, and a whopping 90% want to learn more about it. In my galactic toy guide, there are certainly a few educational products for you to muse.
Before we get to my galactic toys recommendations, I'll first discuss the benefits of this type of toy and some pointers to ensure you choose the right toy for the right person. However, if you're in a rush, you'll find a brief overview of this article below.
My Bottom Line Up Front: I love how awesome the 3D Glow-in-the-Dark Solar System Mobile Making Kit looks when completed. It's also a really cool project to help your kids make. If you're looking for a universal galactic gift that certainly won't break the bank, the Space Top Trumps is a solid choice.
At a Glance My 12 Best Galactic Toys
Choosing the Right Galactic Toy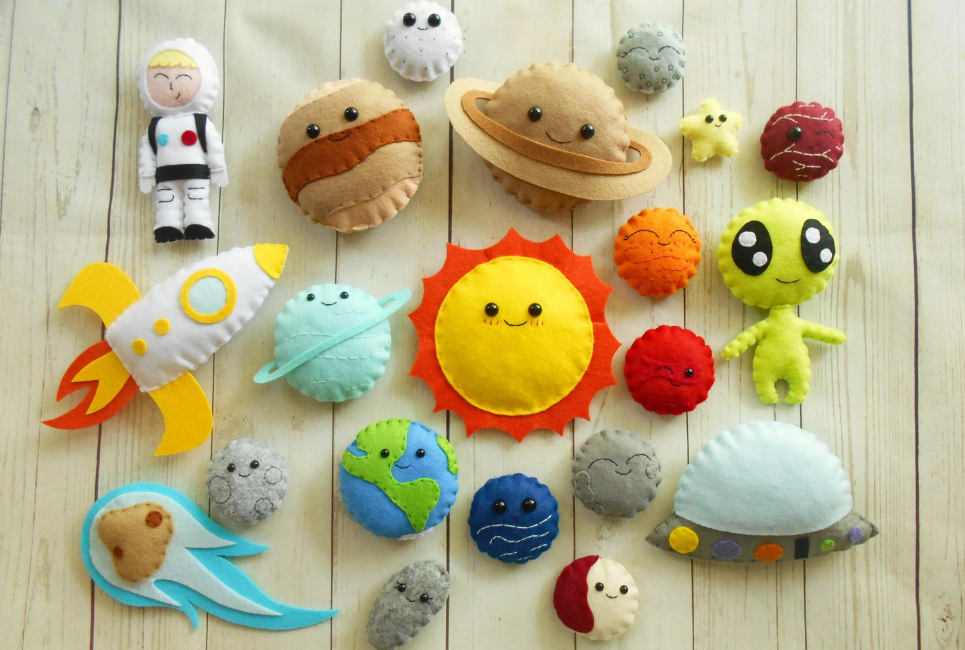 There are thousands of galactic toys and products, which makes this shopping venture a challenging one. But, my galactic toys guide should help make this search a little easier. Using my experience as a Mom and veteran present-buyer, here are my tips for finding that perfect present:
Age
Age-appropriate toys mean toys suitable for a specific age group, but this is often nothing more than a guideline. There are many children whose developmental age doesn't match their biological one, and this is important to consider to ensure inclusivity.
However, if you're looking for a toy for a 3-year old, your search criteria will probably be very different from if you were looking to buy a gift for a 12-year old. Galactic toys for 3-year olds will likely be very basic compared to the more complex galactic toys aimed at 12-and-over.
If you're unsure of the child's capabilities, it is always wise to ask the parent (if this isn't you) for ideas – this is really the best way to get it right.
Interest
As touched upon above, a child doesn't have to already be interested in space to enjoy galactic toys. Galactic toys can encourage any child to want to be part of the next generation of astronauts, astronomers, and astrophysicists.
But, you can ensure your gift is better received initially if you buy a toy that will cater to a child's interest. For example, if they're a fan of LEGO, look in this category. Or, if the child loves to build and be creative, you're sure to find something galactic to suit.
Selection Criteria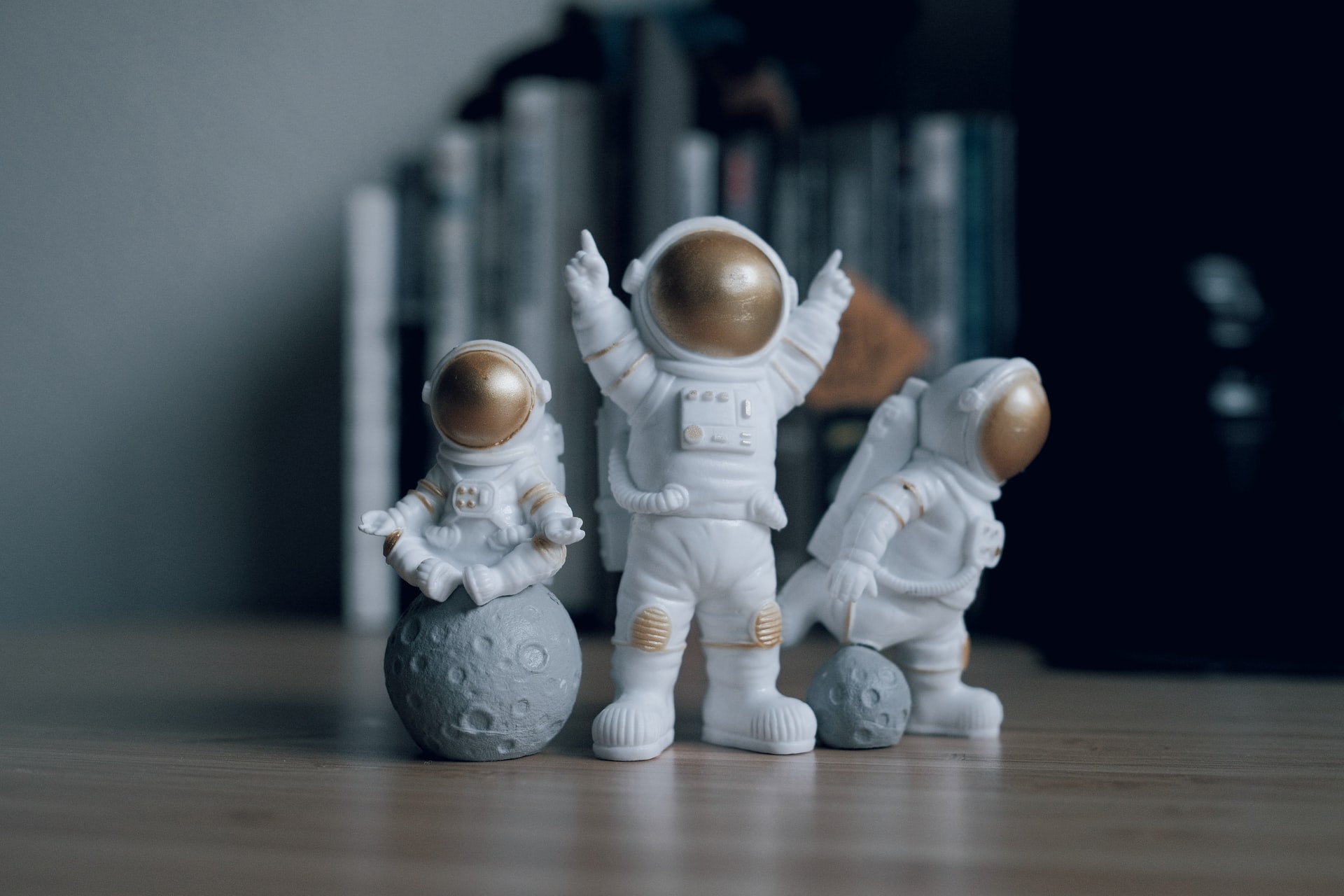 Before you read my full reviews, I think it is important for you to know how I got to these galactic toys and what I was looking for when choosing. So, here we go!
Budget
I wanted to ensure that every reader could find an affordable galactic toy in my guide, so I have looked at various price points, from the budget-friendly to the high-end, and rounded up my favorite items within this large spectrum.
Quality
How disappointing is it to buy a toy only to hear it has broken or is no longer working days later? To avoid this, it is essential to purchase high-quality toys. This means toys that are well made using top-quality materials. If I couldn't suss out how the toy was made, or what with, I stopped my research right there.
I believe every galactic toy in this guide to be durable, robust, and has good longevity.
Variety
Spaceships, aliens, telescopes, arts and crafts, jigsaw puzzles, and nighttime projectors can all be found in my galactic guide! The more variety, the better, I thought. And this way, you're sure to get some great ideas of the various galactic toys and products that are out there today.
Consumer Feedback
To ensure that you don't have just my opinion to go on, I have only included galactic toys and products that have plenty of positive, accessible reviews.
My 12 Best Galactic Toys
#1 3D Glow-in-the-Dark Solar System Mobile Kit – #1 Top Pick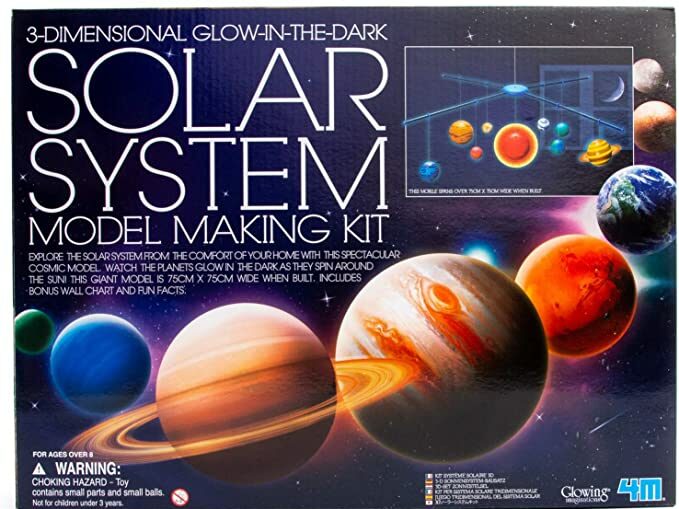 Although my top pick, I have to admit that building the 3D Glow-in-the-Dark Solar System Mobile Kit takes time and much patience. But, once it is finished, it is totally worth it! The manufacturer recommended age is 8-15-years, yet children under 8-years would be more than capable of completing this with some help.
I found it simple to put the planets together and hang them on the provided string. There is more than enough paint, and the instructions are easy to follow. I was a little disappointed with the glow-in-the-dark aspect – it's not mind-blowing, but it is evident. Overall, this is a great galactic toy buy that offers plenty of bonding and education opportunities with a little one.
Pros
Great Foundation for Bonding
Easy to Assemble
Good Value for Money
Looks Great When Finished
Cons
Glow-in-the-Dark Not So 'Out There!'
#2 Space Top Trumps – #1 Top Budget Pick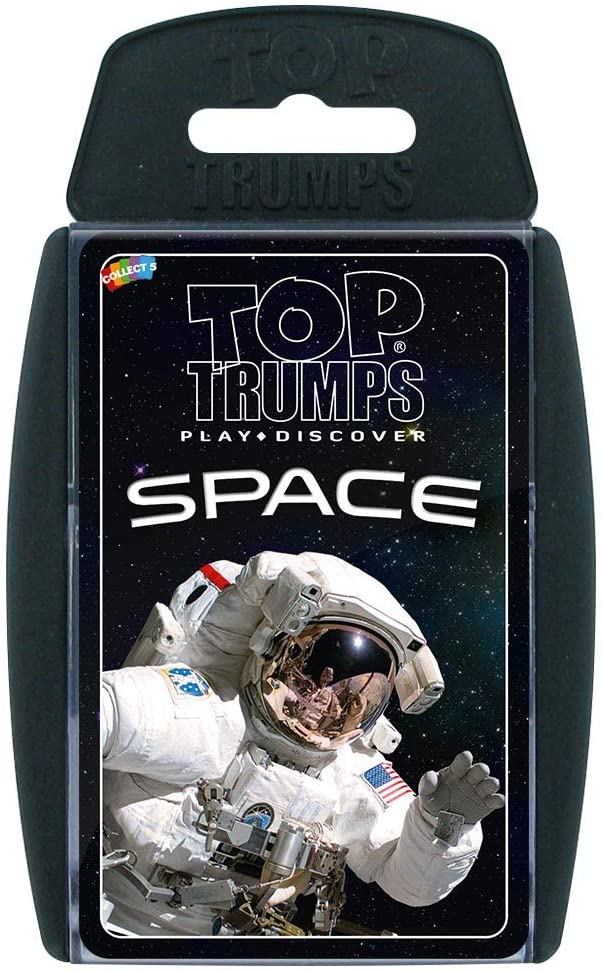 With Space Top Trumps, kids can learn interesting facts about space while having some competitive fun with friends. With the same rules as any top trump card set, the player who ends up with no cards is the loser, and the one who ends up with all the cards wins!
This is a super-easy game, suitable for any child who can read and has the patience and ability to play a turn-taking game. I love the imagery of the cards and the handy hard-plastic carry case that enables safe portability.
Pros
Fun Space Facts
Easy to Play
Great Group Game
Included Carry Case
Cons
#3 Astro Venture Space Shuttle Toy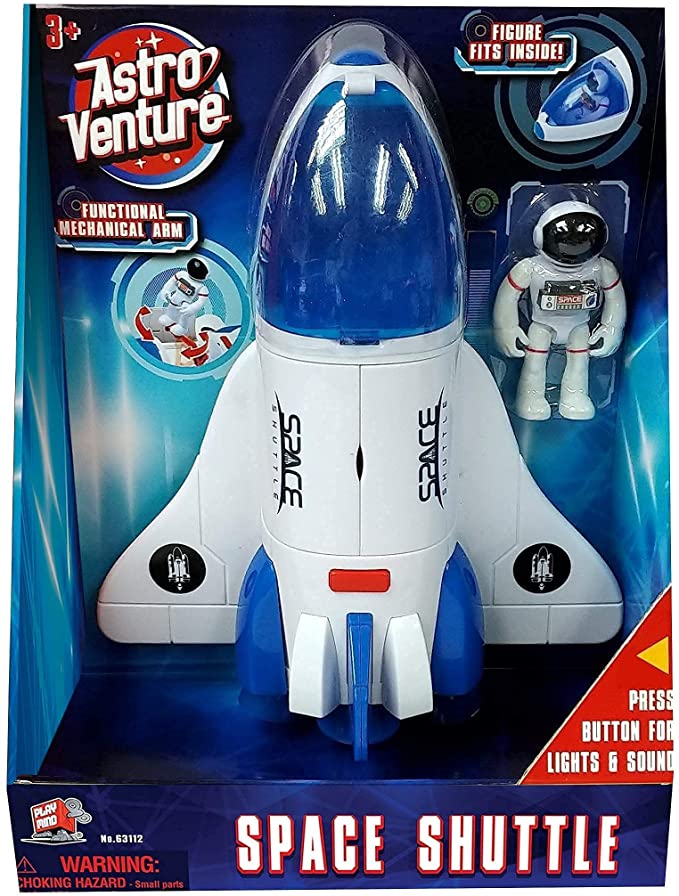 I'm hugely impressed with the Astro Venture Space Shuttle Toy, and so are thousands of other consumers! This is a perfect toy for young children who have a love of space. It's noisy, it lights up, you can fiddle with doors and the cockpit, and there's a little astronaut figure too (which fits perfectly inside).
The shuttle comes with batteries (a huge bonus), which last a long time. I found the sounds realistic and love all the added features, such as the rolling wheel lights. Although not made in the US, this toy has been thoroughly tested and meets US toys regulations.
Pros
Realistic Sounds and Lights
Included Astronaut Figure
Good Fun
Batteries Included
Excellent Price
Cons
Some Parts are Pretty Fragile
Not Made in the US
#4 Space Shuttle Toy with 2 Astronauts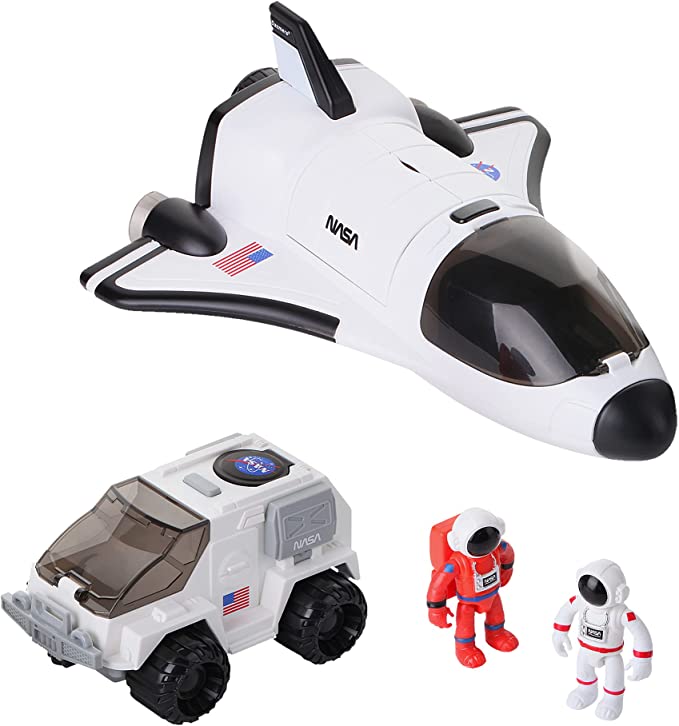 The durability of the Space Shuttle Toy with 2 Astronauts is perfect for any boisterous youngster – it is so well built, I am confident it'll last a long time. This shuttle is similar to #3, except there's an additional astronaut figure and a Rover. Batteries aren't included with this set, but it takes standard AAA's to enable light and sound effects – which are great!
I like the smooth rounded corners for safety and the ability to open three compartments at the touch of a button (satellite dish, solar panel, and controller). An excellent buy for younger budding astronauts!
Pros
Excellent Construction
Durable and Robust
Safe, Round Edges
Light and Sound Effects
X2 Astronaut Figures
Rover Included
Cons
#5 Professor Maxwell's VR Universe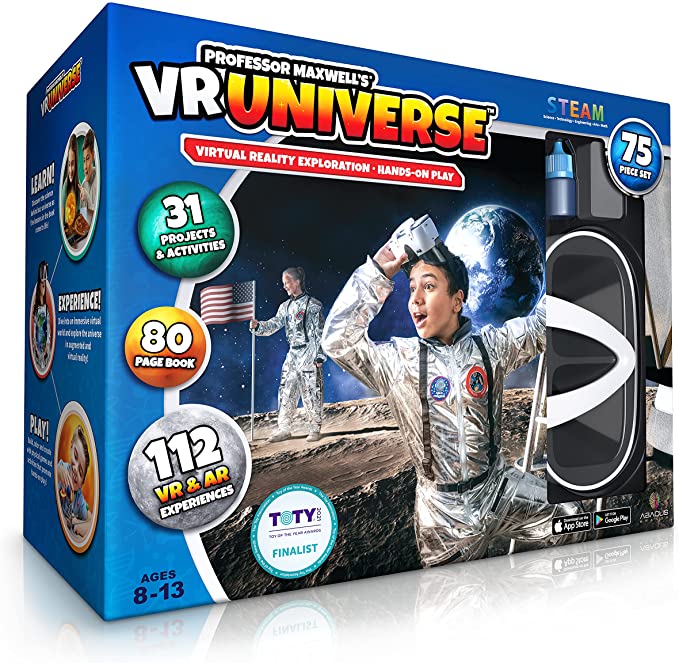 What better way to explore space than to truly explore space! That's precisely what you can do with Professor Maxwell's VR Universe – and for a remarkable price, considering what you get in the box. There's an 80-page interactive book to help children explore the true wonders that space offers. There are also various games, puzzles and crafts included.
The box comes with VR goggles to enhance the galactic learning experience, and it is compatible with all smartphones (that can access Apple iOS app store or Google Play). I can think of no easier way to see the planets in orbit, walk on the moon and go on several other cool adventures!
Pros
Interactive
Educational
Incredible Fun!
Cons
Must-Have a Smartphone – Not Compatible With Tablets or PC
#6 jackinthebox Space Educational Stem Toy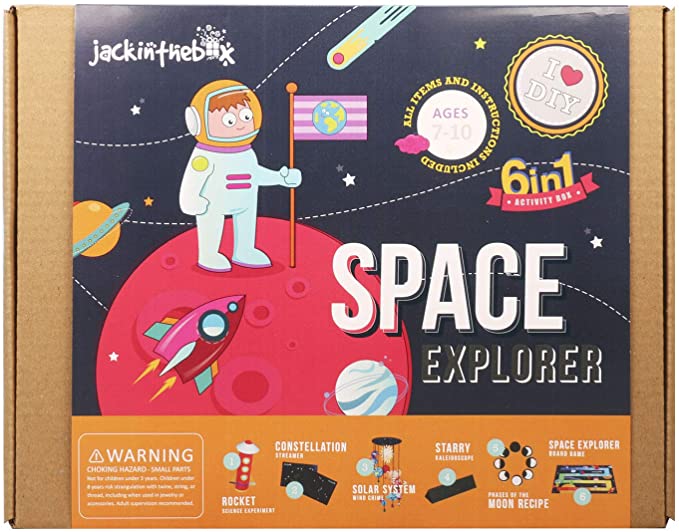 If value for money and home projects are your thing, I urge you to consider the jackinthebox Space Educational Stem Toy. There are six super fun, hands-on space-themed activities to make with your little one or for them to make independently, including; a solar system mobile, kaleidoscope, and a rocket science experiment.
There's a 100% money-back guarantee within 30-days, so if you're not impressed with this space box kit, simply let them know!
Pros
Great Arts and Crafts Bundle Set
Real Sense of Accomplishment
Easy to Operate
Good Value for Money
Cons
The Quality of Some of the Activities Could be Better (cardboard and paper, etc.)
Oreo (or similar) Cookies Needed to Be Purchased for an Experiment
#7 Solar System Stress Balls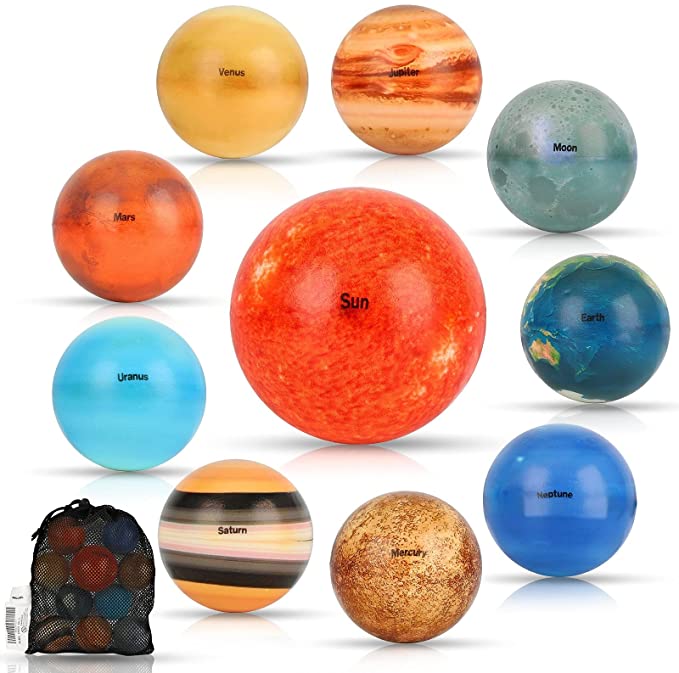 Help children discover more about the solar system with these super squishy and ultra bouncy Solar System Stress Balls. You'll find the Sun, Our Moon, Earth, and the rest of the planets in this 10-piece set. The foam balls go perfectly back into their original shape after being squeezed and come with a handy mesh bag for storage.
Pros
Super Durable
Great Detail
Comfortable
Included Storage Bag
Cons
#8 Gskyer Telescope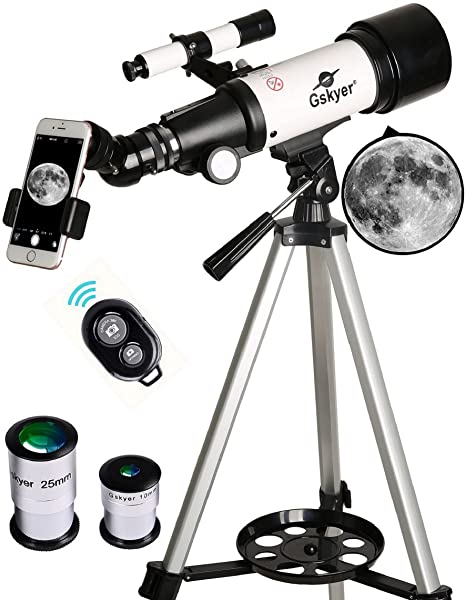 There are so many telescopes to buy, but what I liked most about the Gskyer Telescope is the ease of setup and operation – just perfect for kids and beginners. This telescope is top-rated online and a best-seller, and it's easy to see why.
The optical capabilities and visual resolution are excellent. There's great portability and convenient accessories included. I like how compact this is when not in use, making storage simple, and the price is more than fair. Super impressed with this!
Pros
2-Year Warranty
Wireless Remote; Smartphone Adapter
Adjustable Tripod
High Quality
Great Affordability
Easy to Use
Simple Set up
Cons
A Few Negative Reviews About the Company
#9 Space Shuttle Toy Building Kit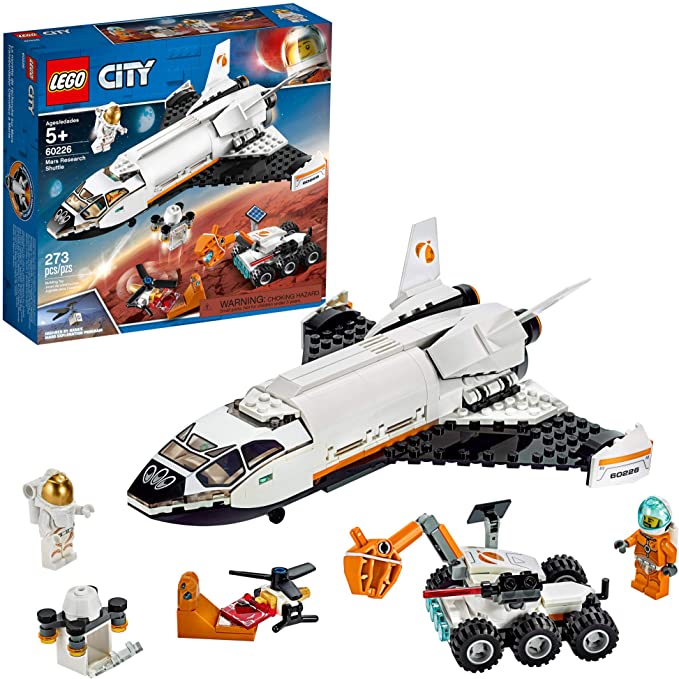 If like many others, you have seen LEGO space shuttle kits retailing elsewhere for hundreds of dollars, then you may be pleased with my finding of this Space Shuttle Toy Building Kit; retailing at under $40! The build time is much less than you may expect, given the 273 pieces! And it's super fun!
Even very young children can get to grips with this, as the instructions are easy to follow with excellent visuals. The LEGO kit includes x2 miniature astronaut figures to play with once your shuttle is complete.
Pros
Amazing Price
Excellent Visual Instructions
Superb Quality
X2 Miniature Astronaut Figures Included
Cons
Some Mentions of Damaged Packaging
#10 Astronaut NASA Pilot Costume with Movable Visor Helmet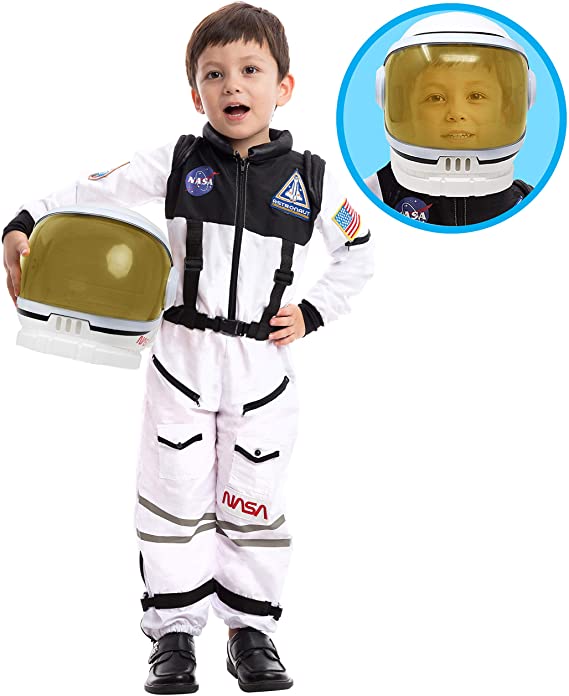 With an embroidered NASA logo and USA flag, the Astronaut NASA Pilot Costume with Movable Visor Helmet really looks the part! A truly authentic-looking kids astronaut costume is available in most child-friendly sizes, from aged 3 to 14. I would suggest buying a size up, as it runs a little small.
There's some assembly required for the helmet, but this feels super durable once built, and the movable visor is a great feature. One of the best astronaut customers I have come across, although this is reflected in the higher-than-most price.
Pros
Embroidered Logos
Most Children's Sizes
Movable Viser
Realistic Costume
Cons
Slightly Fiddly Helmet Assembly
Sizes a Little Off – Order up!
A Bit Pricey
#11 Solar System – 300 Piece Jigsaw Puzzle

The Solar System – 300 Piece Jigsaw Puzzle is a little tricky to complete, and in my view, it's a challenging puzzle. But, once finished, it looks great. The planets aren't to scale, and the star pieces look frustratingly similar. Still, Ravensburger is known for its high quality, and this is certainly apparent with the durability of the pieces.
If you have a child who loves spaces and puzzles, this is a perfect match.
Pros
Fantastic Quality
Excellent Price
Looks Amazing When Done
Cons
#12 Smart Galaxy Projector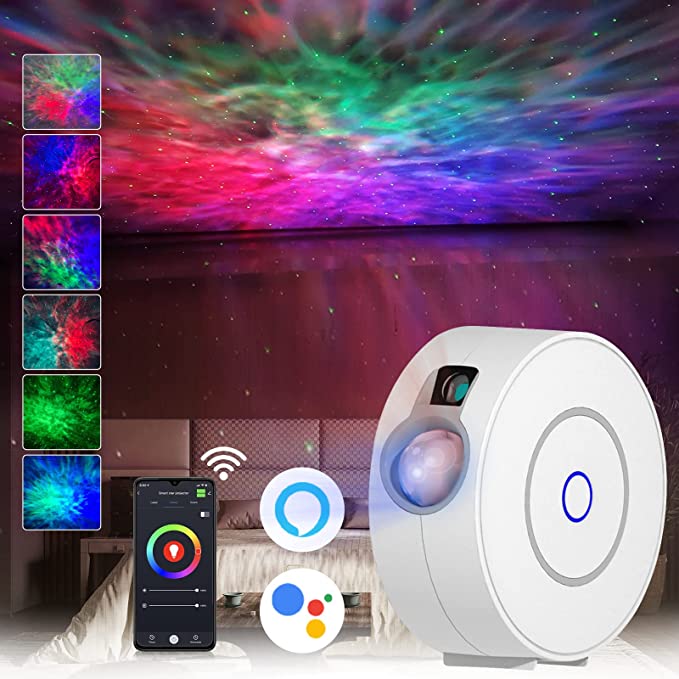 I have found nothing like the Smart Galaxy Projector to soothe my Autistic son at night time; it is a life-changing product (for me!). Yes, a little pricey, but the features are just incredible. You can activate the settings via voice control, and it works with Google Home, Amazon Alexa, and Smart Life App.
There's no background noise, allowing you to fully concentrate on the beautiful visuals, which are truly captivating. I have this on a timer at night, but you can also physically turn it on and off via the switch button. If you have a child in your life who struggles to settle at night or who could benefit from some down-time during the day, this product is well worth looking at.
Pros
Voice Control
Several Different Visual Options
Timer
No Noise
FDA Certified
Cons
Not Accurate Representation of the Night Sky
Frequently Asked Questions
Question: What is the Right Age for Galactic Toys?
Answer: If your child is just a toddler, I'll bet they will have started to question the world around them. Galactic toys are ideal for this age group as a way to begin explaining the stars at night, the moon in the sky, and the different planets in the galaxy.
It may be that your child has started school and found they have a natural aptitude for science. Or, it could be that your older child is looking for a brand new interest. I don't believe there is a perfect age group for galactic toys, as they fit into every single one!
Question: What Can I Do at Home to Nurture This Interest?
Answer: In my opinion, home is the perfect place for learning, and there are so many home projects you can do to encourage a love of a galaxy far, far away! For example, you could build a model solar system out of recycled waste, combining education about space and the environment.
Online video streaming sites are a great place to find bite-sized lessons and step-by-step activity guides. You could also join NASA Kids' Club and take advantage of all the free games, activities, and education available there.
Question: What if I Don't Know Enough About Space to Help With the Education Side of Galactic Toys?
Answer: The internet is a great friend when looking for any form of education, but only when using trusted, authentic websites, for example, NASA.
You could also speak with your child's teacher to see what they're teaching or planning to teach your child, and they should be able to point you in the direction of the resources they're using so you're all on the same page.
Best Galactic Toys – My Verdict
I genuinely endorse all of the products in this guide, but I have a few favorites. I love the bonding opportunities provided with the 3D Glow-in-the-Dark Solar System Mobile Kit and how great this looks when completed. Similar can be said for the jackinthebox Space Educational Stem Toy, although a couple of experiments are a little flimsy.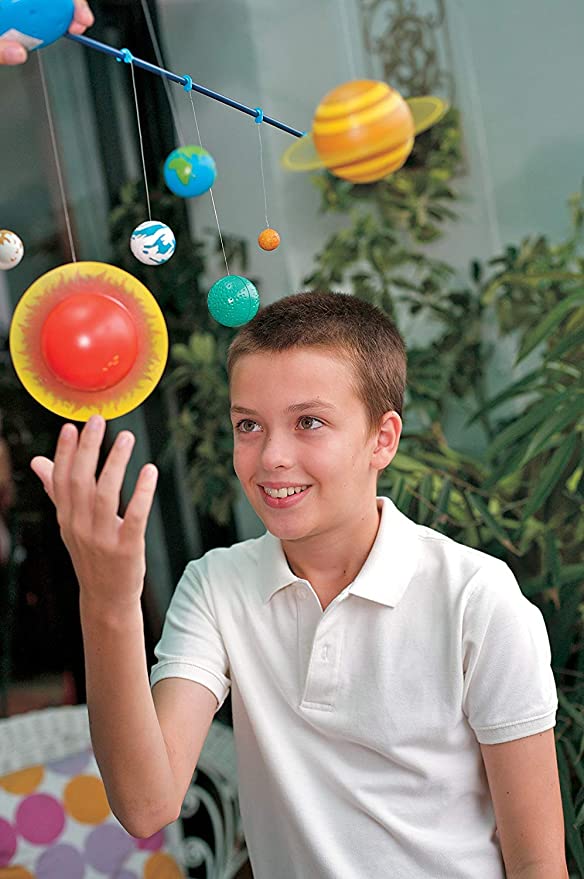 I have genuinely found the Smart Galaxy Projector to be a game-changer for our bedtime routine. The Astronaut NASA Pilot Costume with Movable Visor Helmet is one of the best astronaut costumes I have come across. Although, both of these products are relatively pricey.
Both playsets were impressive, although I slightly favor the Space Shuttle Toy with 2 Astronauts over the Astro Venture Space Shuttle Toy, as you get a little more product for your money, and I prefer the smooth, rounded edges of the shuttle.
I hope you have found some inspiration in this guide or the perfect galactic gift for that special someone! Over and out!
Continue reading: