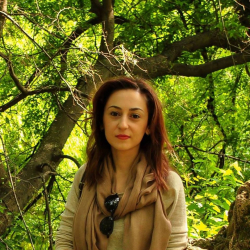 Latest posts by Alexandra Gavrilescu
(see all)
Growing up in the 2000s was truly wonderful and magical due to all those cool fashion trends, fun yet straightforward toys created for kids, iconic movie stars, and more.
Back then, there wasn't any social media platform that could have taken control of the children's lives. So, they were free to play inside or outside, offline, with real palpable toys, and their imagination had no limits.
Let's face it! Those times were so much better for a kid. Without social media, children used to have playdates where they would socialize with their peers face to face. Boys could see their friends after school, and girls could play with their Bratz dolls during sleepovers.
So, buckle up because I am about to bring back all that sweet nostalgic memories by presenting the best 2000s era toys.
My Bottom Line Up Front!
There were many unique toys when I was a child, in the 2000s. But my favorite ones were the super soakers for the countless hours of fun I had playing with them, my precious Barbie dolls on which I practiced my hairstyling skills, and the aqua water ring game that was also very calming and satisfying to play.
Well, ok, I will admit that sometimes, the ring game was a bit frustrating because I couldn't place the rings on top of the plastic pillars, and as a child, I used to have little to zero patience (not much has changed now as an adult).
Best 2000s Era Toys – My Top 15 Choices
I have listed and detailed the following toys in no specific order. However, I've selected them based on their popularity and reviews. 
1. Bratz Dolls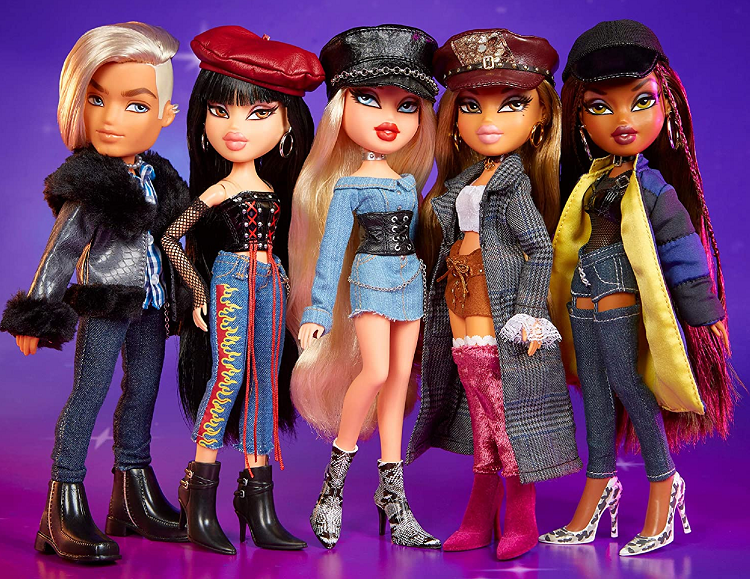 Not everyone could afford to purchase these dolls. So, if you had at least one Bratz Doll, you must have been part of the cool gang.
Back then, there were two categories of children: those who played with Bratz dolls and the others who played with Barbie dolls. In the early 2000s, I was 10-11 years old, and I confess I was playing with Barbies.
Bratz dolls were sassy, wore fancy and bold clothes, and they had a lot of makeup on their faces. Now, as an adult, I'm not sure I would give that to my child to play with because I would be concerned about the values I'm passing on to them.
But, I still admit that these toys were and still are pretty cool. But they're pretty expensive, especially if it's a boxed collectible item.
A Bratz Doll comes with a wide range of accessories such as hats, shoes, jackets, purses, and more.
2. Polly Pocket Toys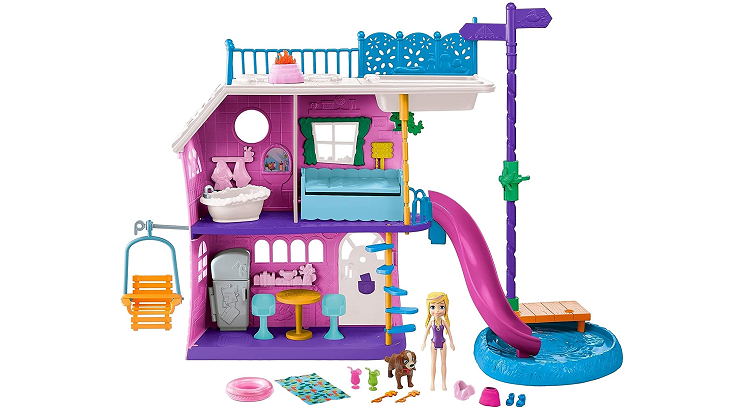 These Poly Pocket toys were all the rage back in the 2000s. Kids were playing with them up everywhere, all the time. It was a trendy toy during those years. Some old retro Polly Pocket toys are worth a pretty penny, but not all of them are valuable today. However, they still have sentimental value for those who had them as a child in the 2000s.
These toys came in small packages, but the kids who received them all had big dreams and a lot of imagination. However, the rarest Poly Pocket is the Partytime Stampers. Apparently, someone sold this Poly Pocket version in impeccable condition, unboxed, for $5,000.
Still, my favorite version is the original Poly Pocket tiny doll. You can still find these doll playsets online, and most of them are now very affordable. The only ones that are worth hundreds or thousands of dollars are the vintage original and unused ones.
3. My Little Pony Toys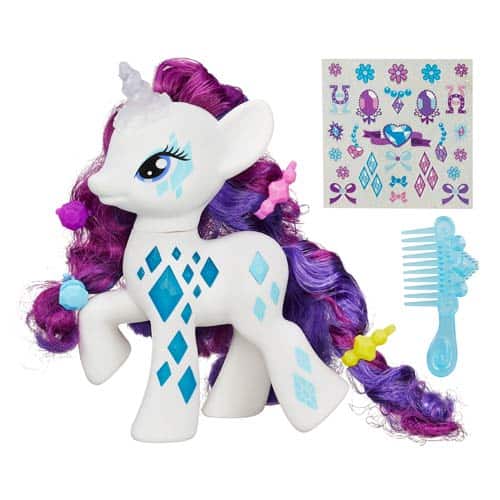 What kid didn't love My Little Pony toys? All my friends were mad about them, and I constantly asked my mother to buy another one for me to add to my little humble collection. These toys are popular today as well, from what I could see when playing with my two nieces. My favorite piece was a gorgeous pink pony with fabulous purple hair.
That piece is now called the Ultimate Pony Rarity. It comes with tiny accessories such as a hair comb and some cute magic mark stickers that your child can place on the pony.
So, it's a customizable toy that your little one will be enchanted by. Those stickers resemble diamonds, and they sparkle if you press them. It's a toy suitable for kids over the age of six.
4. Flexible Harry Potter Figurine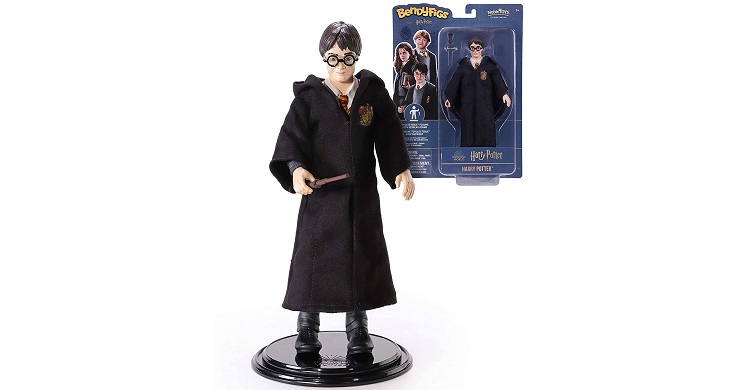 This poseable Harry Potter figurine is a fun and affordable toy that all the character's fans would love to play with. One figurine is seven inches tall, and children can make it pose in several ways. This enables interactive play. The toy comes with a tiny wand that your little one can swish through the air while saying their favorite spells.
The 2000s were filled with Happy Potter books and movies. I adored them both. I remember reading one hundred pages a day; that's how much I loved the story. So, if your child is also into these characters, you could buy these figurines for them so that they can collect all of them and proudly display the items on a shelf in their room.
5. Hulk Hands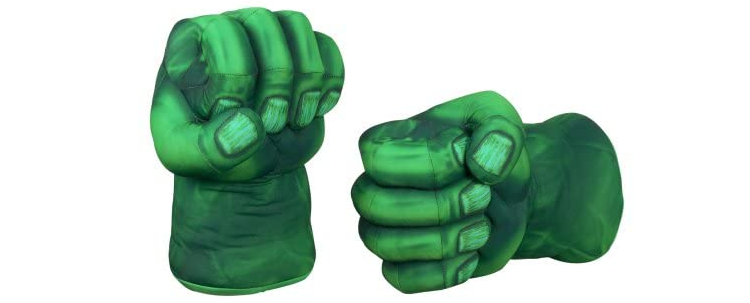 Every child felt super powerful when wearing Hulk's hands. This toy was launched on the market in the early 2000s, and it soon became extra popular among kids of all ages.
Nowadays, the updated version is represented by the Hulk Smash Hands, which are more complex and come with all kinds of electronic sounds. That way, your kid will become able to unleash his inner hero.
The gloves are made of plush, and the fingernail details are simply amazing. Kids who're at least three years old can easily and safely play with this toy. Unlike plastic Hulk hands, these ones are much more comfortable and resistant to wear or tear.
Moreover, they have an incredibly realistic look. So, it won't be hard for your little one to get carried away during playtime.
6. Super Soakers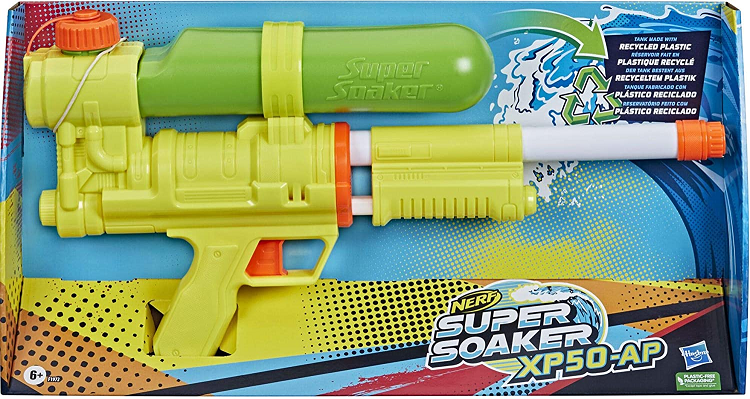 This really takes me back: nostalgia level 100! My two cousins and I would often play outside in the sun with our super soakers during the summer months.
I still remember all the screams and laughter. We used to have so much fun together. Among my dearest childhood memories are the feeling of the water stream hitting my skin and the sound of these toys being pumped up to recharge.
These toys were incredibly crafted, durable, and powerful. They could enable hours of fun without getting bored. Being able to win at soaking other kids was a tremendous happy feeling.
I was able to find the latest version of this toy on Amazon, and it seems that it's made of recycled plastic; so, the fact that it's an eco-friendly toy now is just another plus, in my opinion. I love how they did their best in maintaining the classic and retro design that resembles the initial super soakers from the 2000s.
7. Hot Wheels Toys
This Hot Wheels toy contains ten little cars that are very appealing to both children and adult collectors. Each car is unique in terms of style and color, and they offer numerous surprising elements. In addition, you can safely give them to your kids to play with since these cars are well-made and manufactured from sturdy materials.
You could also purchase a track so that your little one can play with them, pretending he's racing and driving his own car. I know I said "he," but many girls can also love cars. I know I did when I was a child.
At a certain point during my childhood, I had a crush on cars and everything car-related toys. All Hot Wheels toys are great, but you should choose one based on your kid's age and preferences. Also, consider the space in your home and the fact that the set might not contain the exact car models displayed in the photo.
8. Aqua Water Ring Game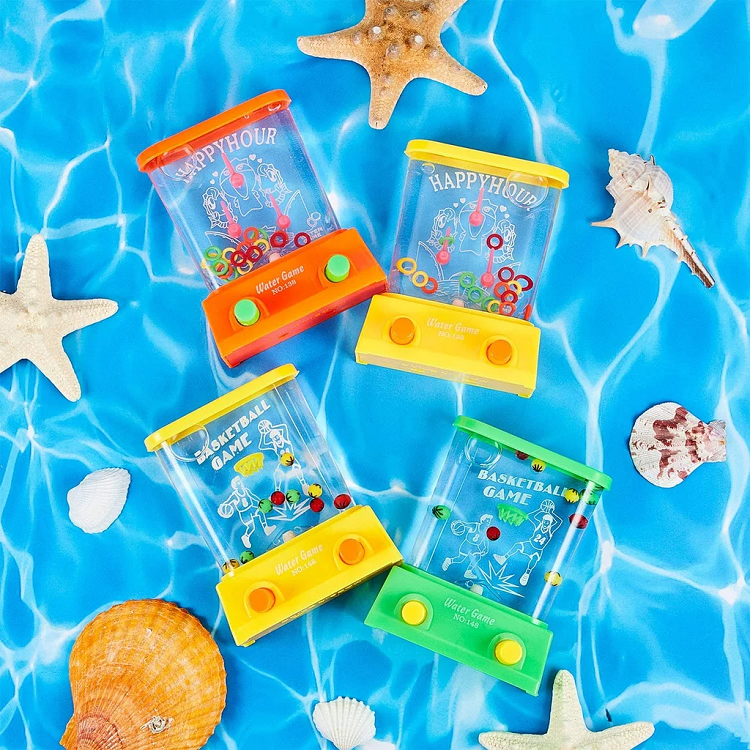 Oh, wow! Another beloved toy from my childhood that I fondly remember. Every time I played it, I became so engaged in the game and so motivated. I wouldn't stop till all the rings were nicely stacked on the toy's three pillars.
This toy worked by pressing two buttons, left and right, to exert pressure inside the tiny transparent container filled with water.
If you also used to play with it as a child and you want your kids to experience that kind of fun as well, you can still find this toy online for a very reasonable price. Each ordered box contains not one but two of these fun handheld water games. There are three available versions, although my favorite one remains the classic fish rings alternative.
9. Nintendo DS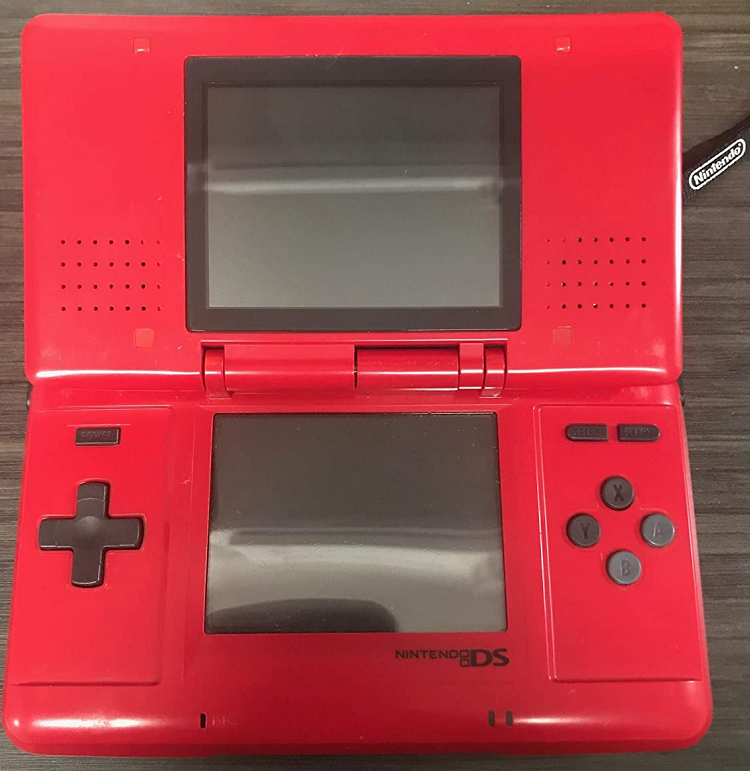 Who doesn't remember the Nintendo DS from the 2000s?! Its original name was Mario Kart, and all children of all ages wanted this as one of their Christmas gifts. Unfortunately, not all parents could afford it.
I didn't have one, but my cousin did, and he used to let me borrow it from time to time. I was so hooked that I kept playing on it for hours.
Thinking back, I can almost see the pride that my cousin had imprinted on his face when he was seen with this toy. Nowadays, an original Nintendo DS is considered a valuable collectible toy and can have a price tag of over $100.
10. Toy Story Alien Clock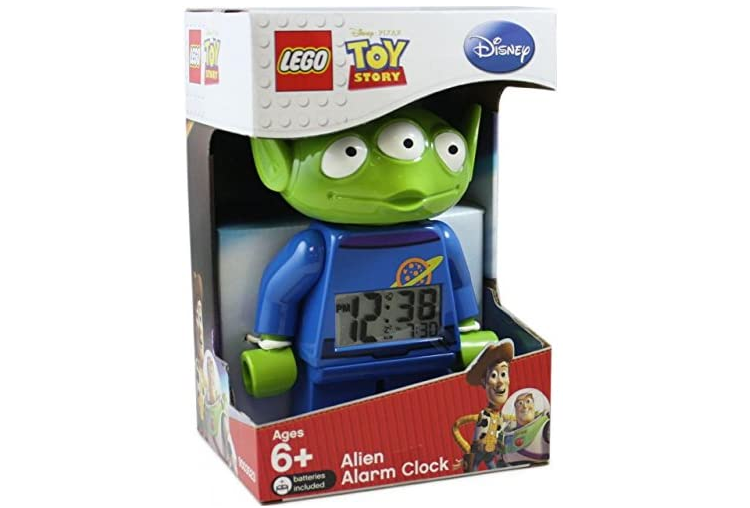 This Toy Story Alien clock is made by LEGO, and it's considered a vintage toy that's worth almost $400 on eBay, and that price is set by the lack of the original box. Otherwise, it would have cost more.
I confess I was very surprised that this toy was so valuable compared to more iconic Toy Story characters such as Potato Head, Woody, and others.
It's made from sturdy and kid-safe plastic, and the clock features a snooze button. It's fully adjustable, and the LCD screen that shows the clock has a backlight that enables you to see what time it is, even during the night.
This is a great toy that could last a long time, but no matter what you do, don't let it get wet because that could damage the clock mechanism.
11. Barbie Glamour Vacation Jet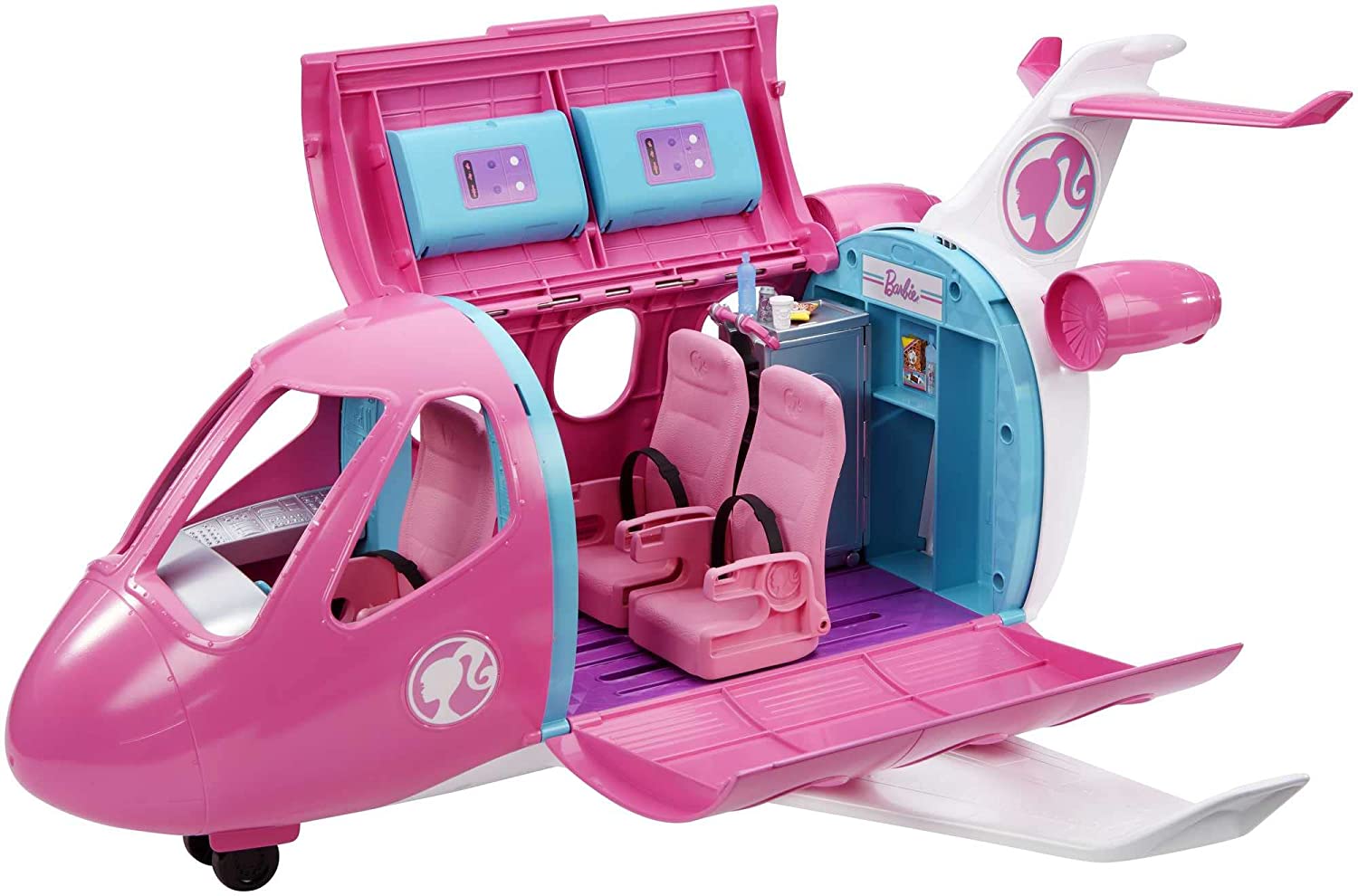 Are you kidding me?! I dreamed of this fantastic toy all of my childhood but never got it. I had other amazing things and toys, including Barbie, Ken, and Cindy dolls, but they came with very few accessories such as extra shoes or jackets.
I admit that my biggest dream as a kid was to have a huge Barbie dollhouse with many rooms and numerous tiny pieces. But I would have gladly settled for this Barbie Vacation Jet too.
If you had this toy in the 2000s, you can now give it to your kids or sell it online for almost $500. Isn't that amazing?! Today, you can find this updated and upgraded toy made entirely from recycled materials.
12. Marie Antoinette Barbie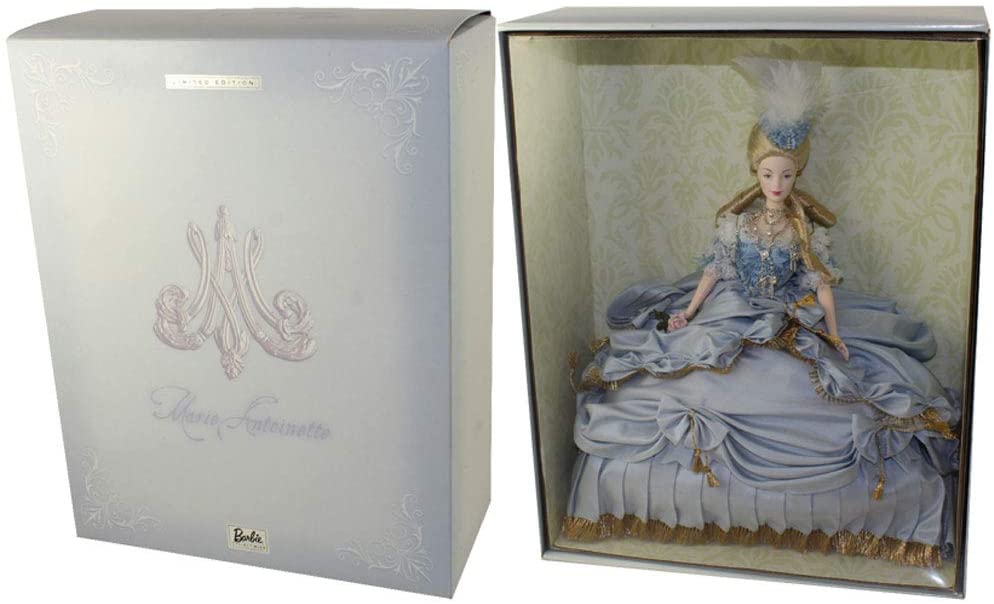 Speaking of Barbie dolls, I wish I could have collected all of them, even the limited editions. A popular, outstanding, well-made, and expensive limited-edition Barbie was Marie Antoinette. This toy screams extravagance, from its hairdo and headpiece to the dress and its exquisite details.
One thing that really caught my attention is this doll's shoes which are made of porcelain instead of plastic. Wow! This is a one-of-a-kind Barbie doll that's now worth over $1,000.
13. Heelys Toys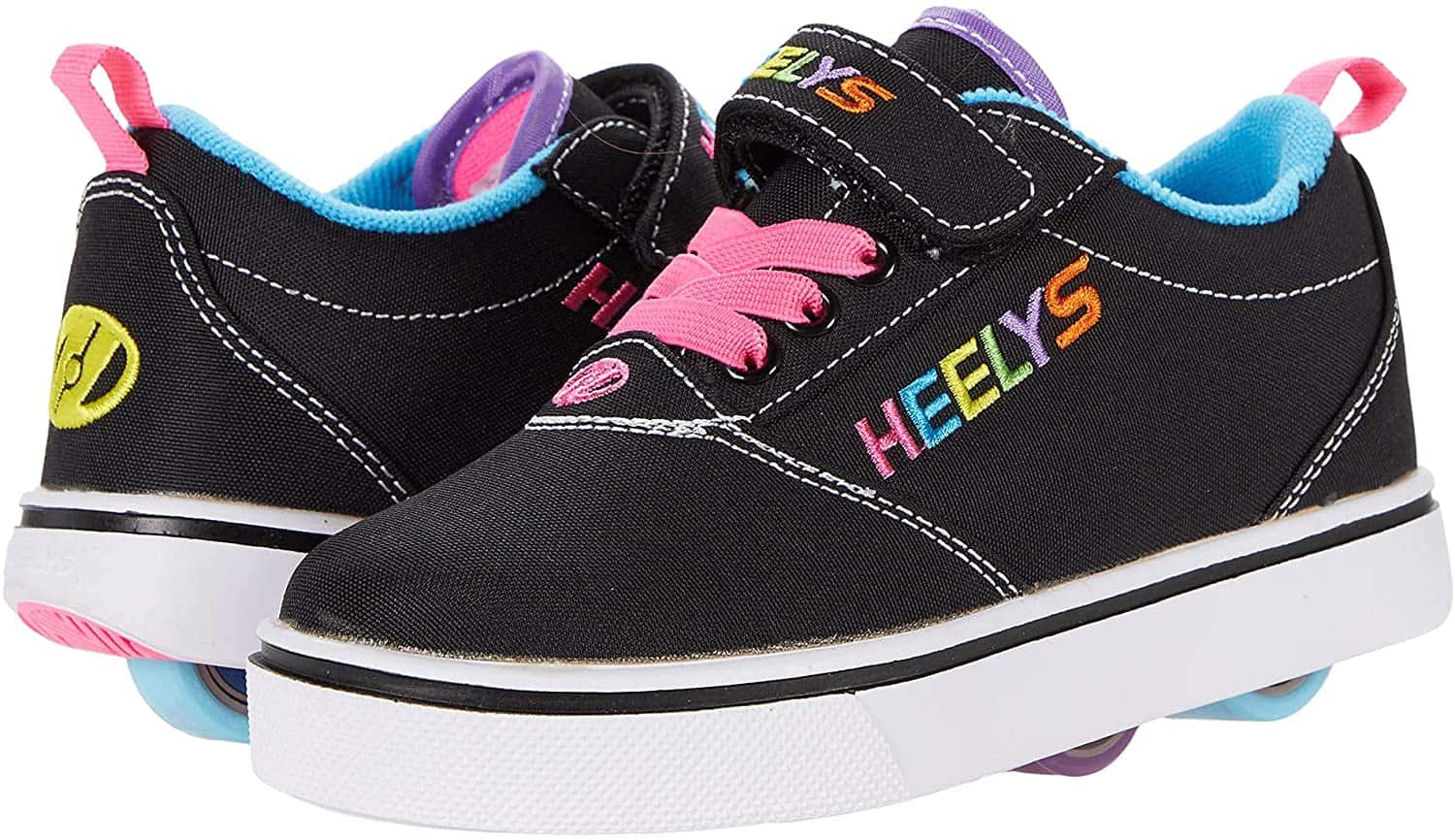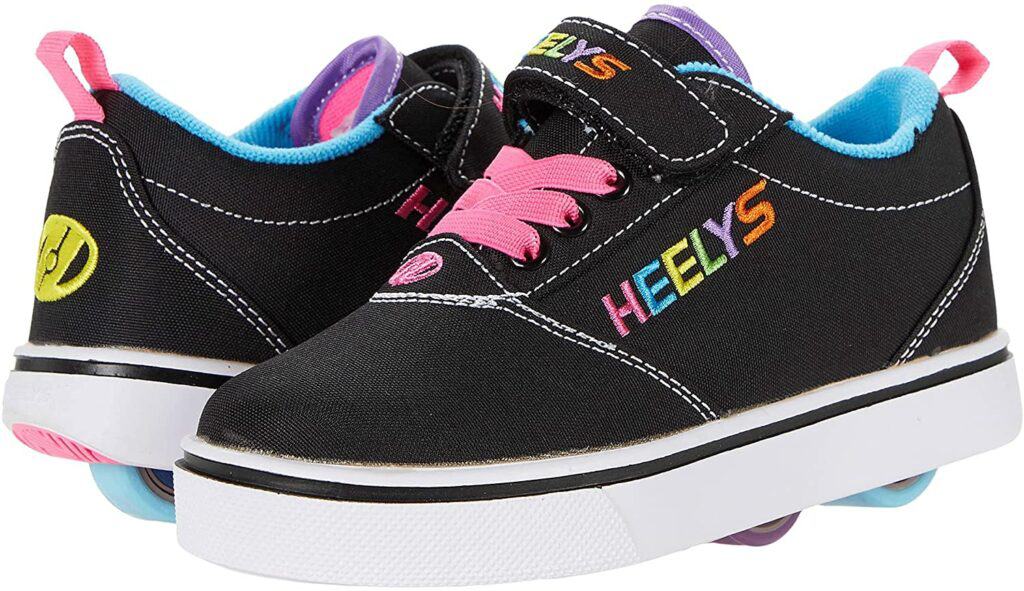 A pair of colorful Heelys would make anyone who was a child in the 2000s feel so nostalgic. Kids as young as toddlers were crazy about these shoes because they served two purposes and were so much fun. The design of these shoes has always been cool, but the updated version is so much cooler.
I remember seeing other kids rolling and having fun with this footwear. Ok, I must be honest, they were showing off big time and I was secretly envious because my parents didn't buy me a pair.
Looking back, I don't really think I truly wanted them since I was afraid of losing control of my feet and falling down on the ground, creating a humiliating scene.
These wheeled skate shoes are comfy to wear and they're made of a durable rubber material. Their brake pad is resistant to abrasion and scratches.
With these shoes, your kid will be constantly skating instead of walking. I know these aren't really toys, but the small wheel on the bottom of the shoe contradicts that perception because it provides numerous hours of fun.
14. Zoids Toys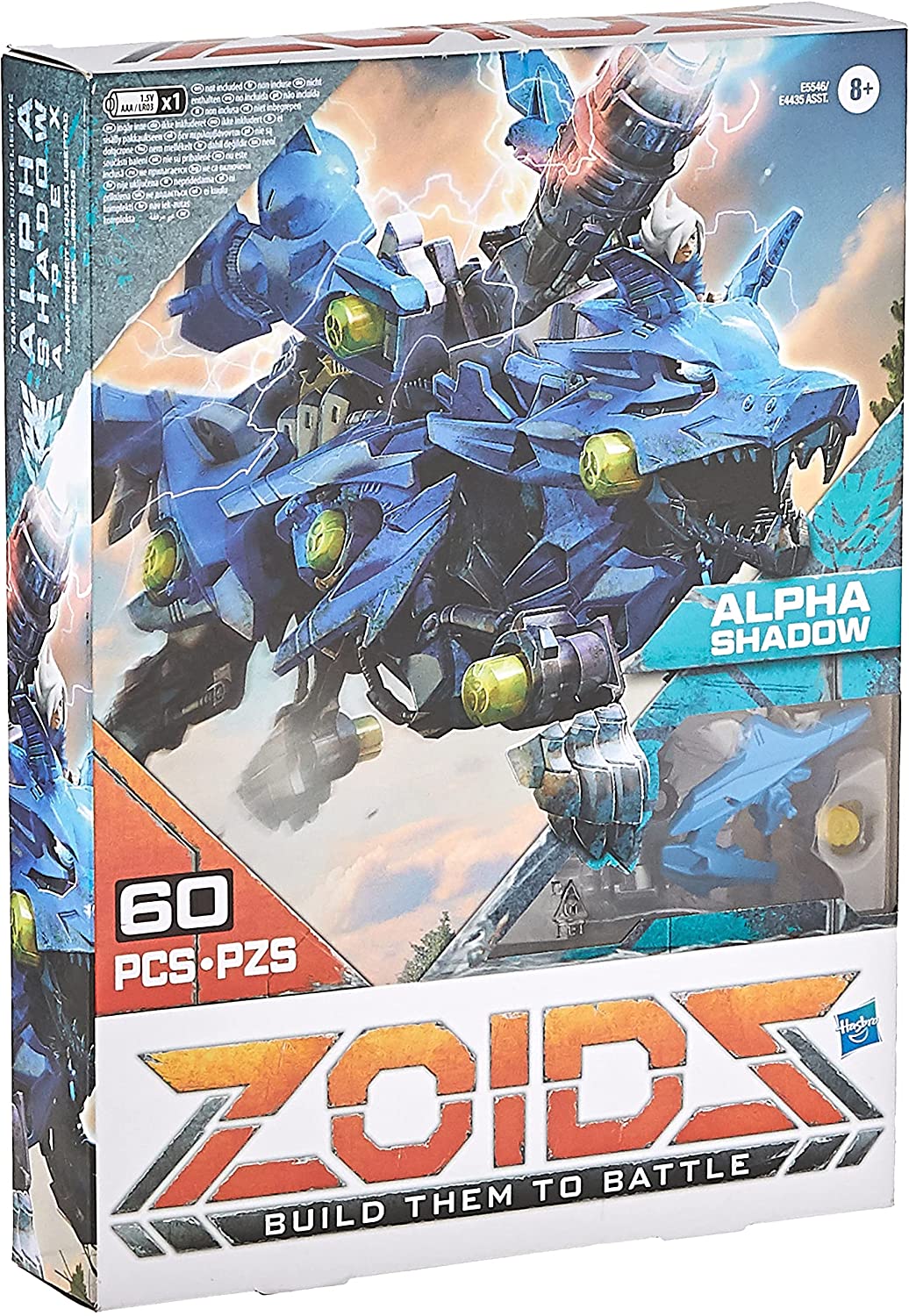 Zoids were very popular back in the days and they have recently made a huge comeback with the new series launched in 2018. If I remember correctly, I and my group of friends (all girls) weren't really interested in the Zoids toys.
They were something boys would want more often than girls. So, I haven't had a lot of personal experience playing with them, but I've watched a couple of boys who lived near us playing with these futuristic shapes.
Nowadays, Zoid sets come with individual pieces that one can use to build all sorts of fascinating creatures. This toy is created for children who're over the age of eight.
I personally like this buildable wild beast figure that's meant to engage in imaginary battles. People who used to play with them as children are now nostalgic and they offer these toys as gifts for their own kids.
15. Beyblade Toys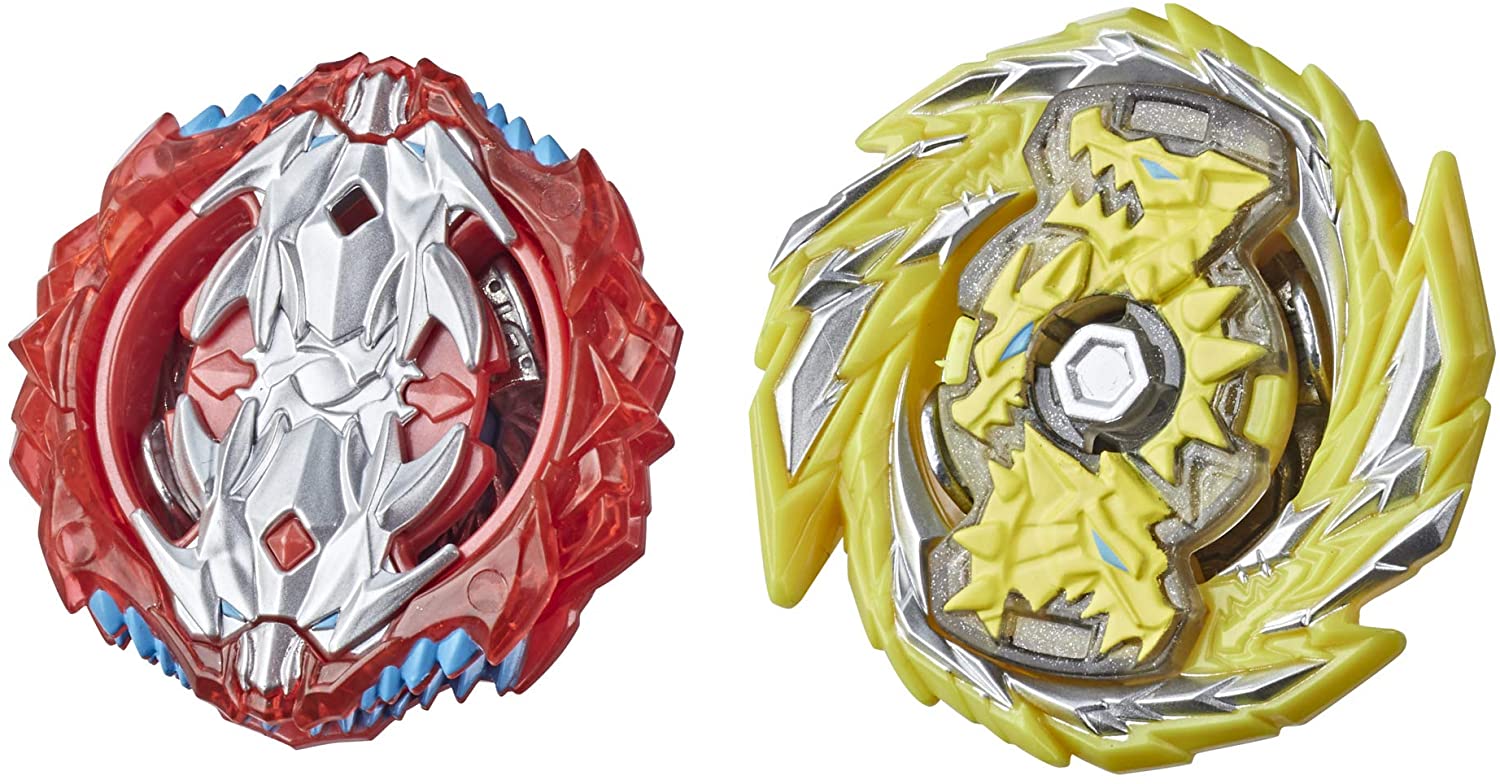 I remember Beyblades so well from when I was little. I would befriend boys to let me play with them and compete against each other.
Luckily, I was able to find a pack of two Beyblades online that are fun and feature appealing designs and colors. After all, the whole purpose of these spinning toys was to encourage kids to compete for the chance to win and become appreciated and admired by their peers. Talking about peer pressure, huh?!
The top part of these two spinning Beyblades are customizable and they're suitable for children over the age of eight years old. They're super good and made of sturdy materials.
One of our family friends bought this toy for his ten-year-old and I must say that nothing compares with the happiness level of that kid when he unwrapped his gift.
Best 2000s Era Toys – FAQs
Question: What Was the Most Popular Toy That Was Launched in 2000?
Answer: In 2000, Fisher-Price launched the Intelli Table toy. The manufacturer was Sony, and the toy soon became the most popular item for kids of that year.
Question: What Was the Most Beloved Christmas Toy in 2000?
Answer: The toys most kids wanted to discover under their Christmas tree in 2000 were the razor scooters. They were already on the market, but in 2000, their popularity went through the roof after Dan Green performed a backflip using a razor scooter.
Question: What Are Some 2000s Toys Worth a Lot of Money Today?
Question: What Was the Most Popular Toy That Was Launched in 2000?
Answer: In 2000, Fisher-Price launched the Intelli Table toy. The manufacturer was Sony, and the toy soon became the most popular item for kids of that year.
Question: What Was the Most Beloved Christmas Toy in 2000?
Answer: The toys most kids wanted to discover under their Christmas tree in 2000 were the razor scooters. They were already on the market, but in 2000, their popularity went through the roof after Dan Green performed a backflip using a razor scooter.
Best 2000s Era Toys – Final Thoughts
Growing up in the 2000s was great. Those were truly blissful times. As you can see from the lists I've created in today's article, there were so many wonderful toys to choose from. In fact, many of those toys are now valuable collectible items that are worth a lot of money.
Or, if you're too fond of them to sell these toys, you could keep them and then offer them as gifts to your children. That way, they will all become family heirlooms.
Continue reading:
The Best Harry Potter Toys: A Guide
A Guide on the Best Water Toys for Water Play