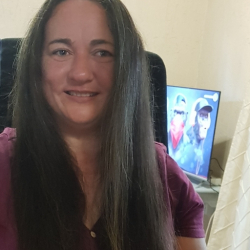 Latest posts by Caroline Lambert
(see all)
My first Lego build was the Castle Scene on Town Square in the 1980s, and I've been an avid fan and builder since. I've gathered the best building kits to show you in the ultimate Lego toys guide. Lego toys are a must-have for every child (and adult who enjoys model building). The bonding experience is likely the greatest gift.
I bond with my children by building Lego sets together, ranging from Mickey Mouse to Marvel superheroes. The laughs and creative teamwork make Lego a family game night tradition. Lego has building kits for every age, activity, and theme. You'll love my Lego picks if you want a challenge to keep you and your kids laughing.
Bottom Line Up Front
Did you know there were more than 40 types of Lego kits? I have Star Wars, Marvel, Minions, Harry Potter, and Ninjago lined up. Would you like to see the level differences and how each appeals to kids and parents? Well, it's part of what I cover beyond the best Lego toys inspired by movies, series, and anime.
You'll know the fundamental differences between the kits before diving into why each one is special to me. I share the difficulty level and expected time for completion with each recommendation. Do I sound like I've got my Lego blocks in a row? If so, take a quick look at the best Lego toys I picked for you today.
My Top Lego Toys at a Glance
If you knew how many Lego kits existed, you'd understand why I picked the best ones by famous movies, series, and anime. Here are my top Lego toys at a glance:
I'll show you why each is the best Lego toy for its fandom. First, let's see the basics of model building for kids and adults.
Lego Toys: The Ultimate Guide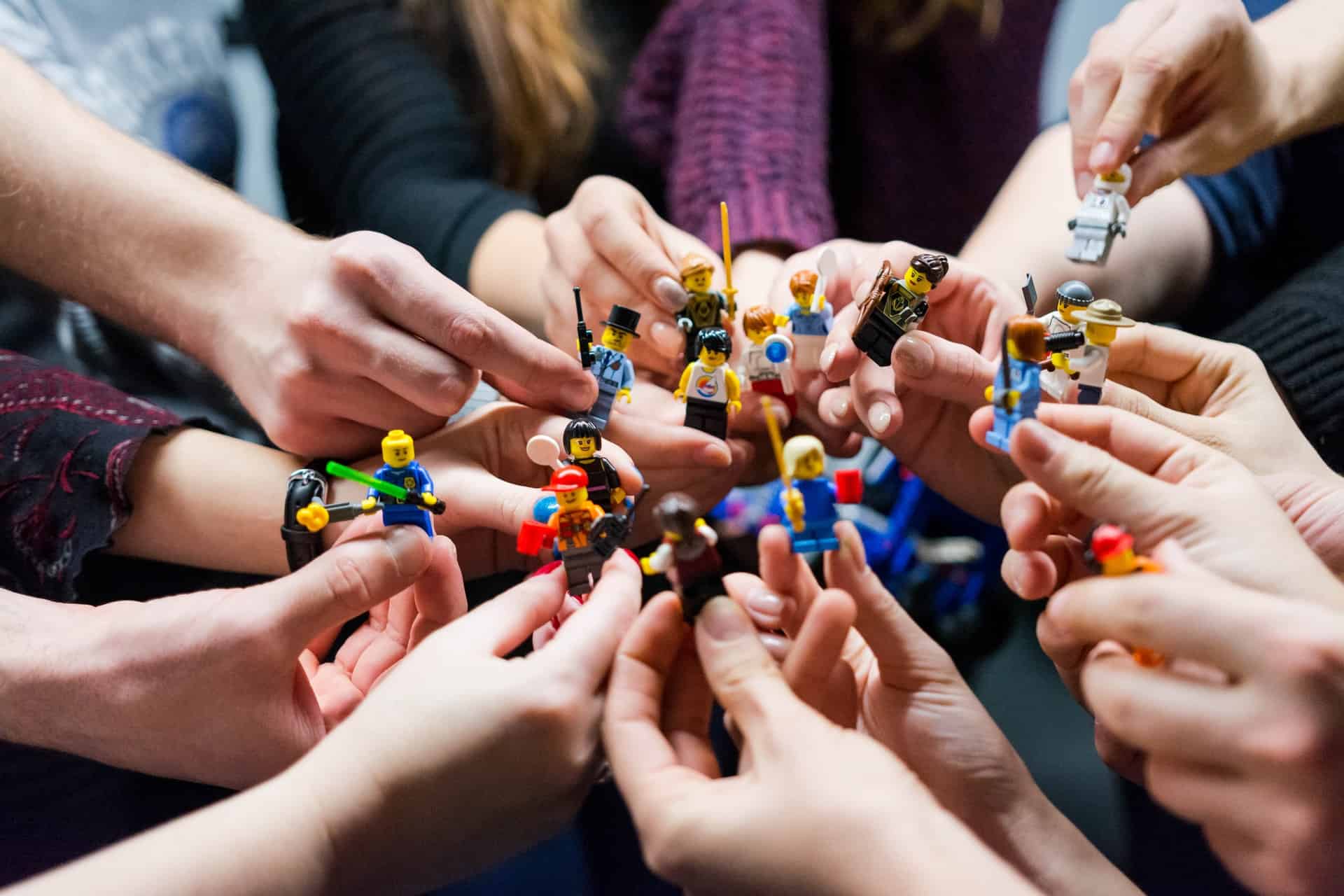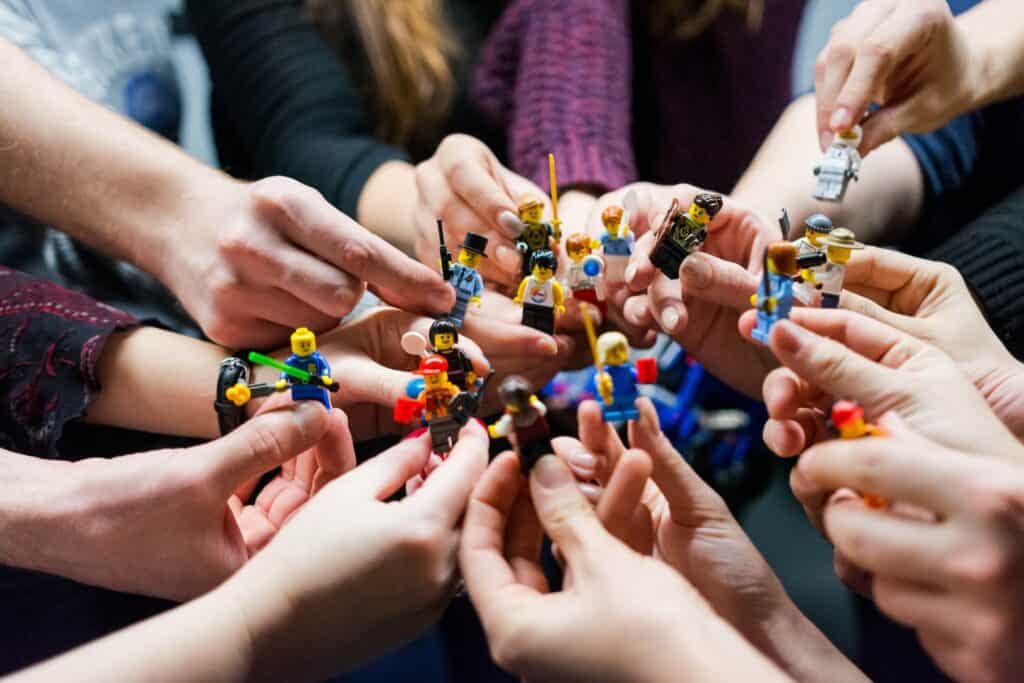 Team building is family fun and not the type you "enjoy" at work. There's an ocean of Lego toys available, but you need a few choices for family or social playtimes. Allow me to share the basics of Lego kits and advise you about team building.
Lego Basics
Lego building kits are also called model kits. You find various types, some including:
These are examples of the 41 model kits you also get in Lego sets. Lego kits also have levels like model kits. Levels determine the challenge ahead and the pieces each kit contains. The classes are as follows:
Level one kits have fewer than 30 pieces and offer no challenge.
Level two kits have 30 to 80 pieces and offer fun for young children under eight.
Level three kits have 80 to 100 pieces and work well for kids between nine and ten.
Level four kits have 100 to 200 pieces and are best for kids from 11 to 12.
Level five kits have more than 200 pieces and work for teenagers and adults. They're also great for team building between siblings, parents, and children.
Knowing the basics of Lego kits will help you understand how I picked the best ones soon enough. However, the final basic you need is the estimated build time (E.B.T.). I'll show you the E.B.T. for each of my favorites.
Tips for Lego Builders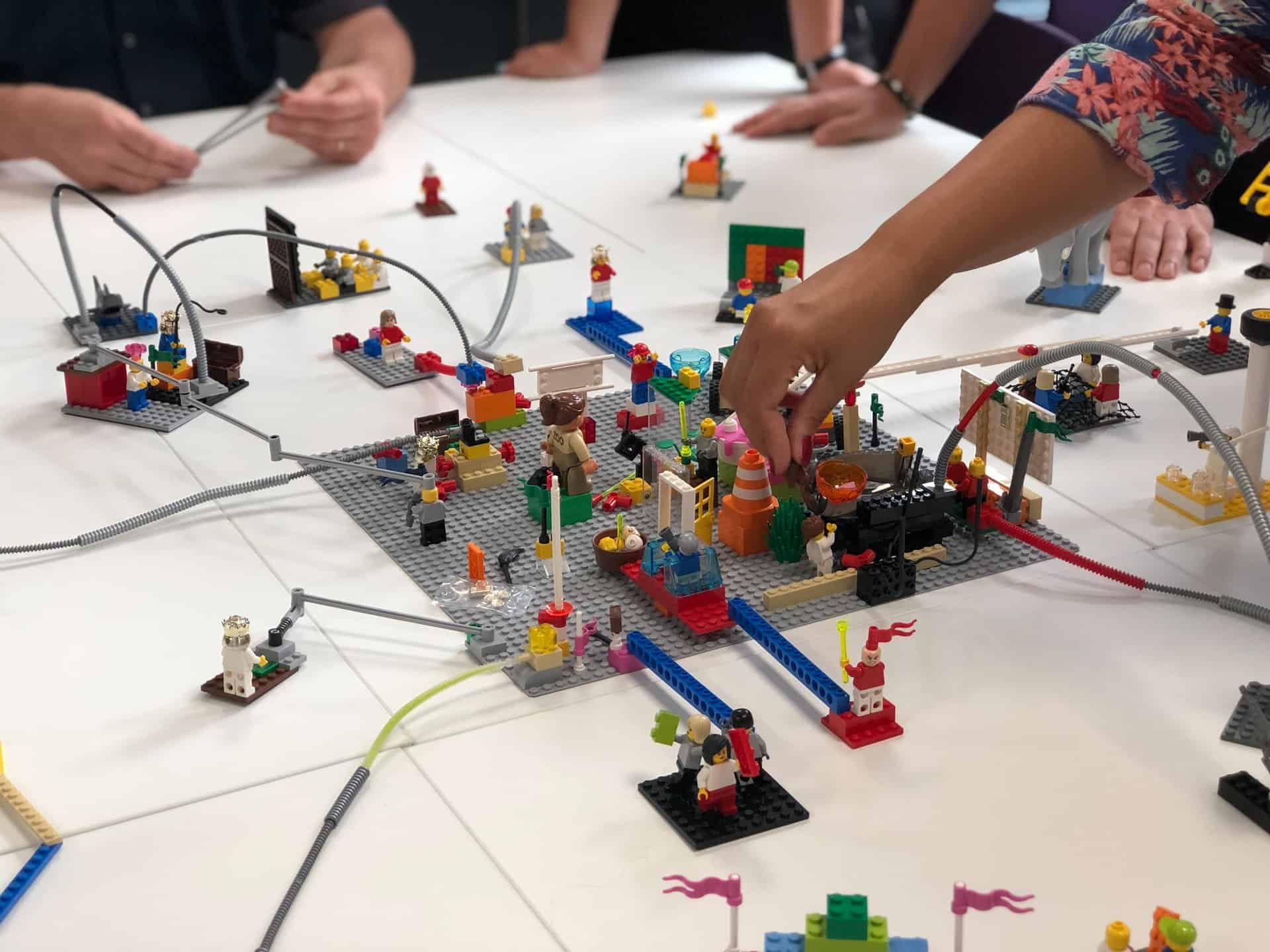 Parents often hear that playing with their children is a must, but we forget sometimes. I remember playing peekaboo until my arms fell off with both my children. I also recall the endless hide-and-seek games we enjoyed in the backyard. However, there aren't many toys available for team playtimes.
Lego toys offer an opportunity for families to spend creative game nights together. The gorgeous truth is that the levels and age recommendations don't matter too much when parents supervise their children during game nights. Lego toys can become a family tradition, allowing everyone to be as creative as possible.
Family playtime is essential for children to develop strategy, teamwork, creativity, emotional, social, math, pattern recognition, and intellectual skills. Moreover, kids learn to take turns and lose gracefully. Lego toys don't allow anyone to lose, so that's excellent news. Alternatively, you can help kids socialize with Lego toys.
Invite their friends over to help them build the kits. In the case of children playing with Lego sets without supervision, I recommend you follow the appropriate ages. I'm more focused on family bonding, so I chose movies, series, and anime. It gives my children and me shared fandoms to build while challenging their brains.
How to Choose the Best Lego Model Kits
I'm picking the best Lego kit for the most famous movies, anime, and T.V. series. The Lego toys can represent characters, places, or anything that reminds me of the show. I also want a challenge, meaning the Lego kits have to be level five to encourage parents and children to build them together and have fun slowly.
Ultimate Lego Toys Guide: The Top Recommendations
Before setting up the family game night, allow your kids to have some say in the best Lego kit. Use my recommendations as inspiration from the best movies and series around. I'll also show you the difficulty level and the estimated build time for each Lego kit so the family fun can begin.
Important Note: The estimated build time is dependent on experience and the children's ages. I share the calculations determined by experienced Lego builders who know the colors and types. Some Lego kits will take longer to build with kids. It helps to make it in a space where you can leave it until the next game night.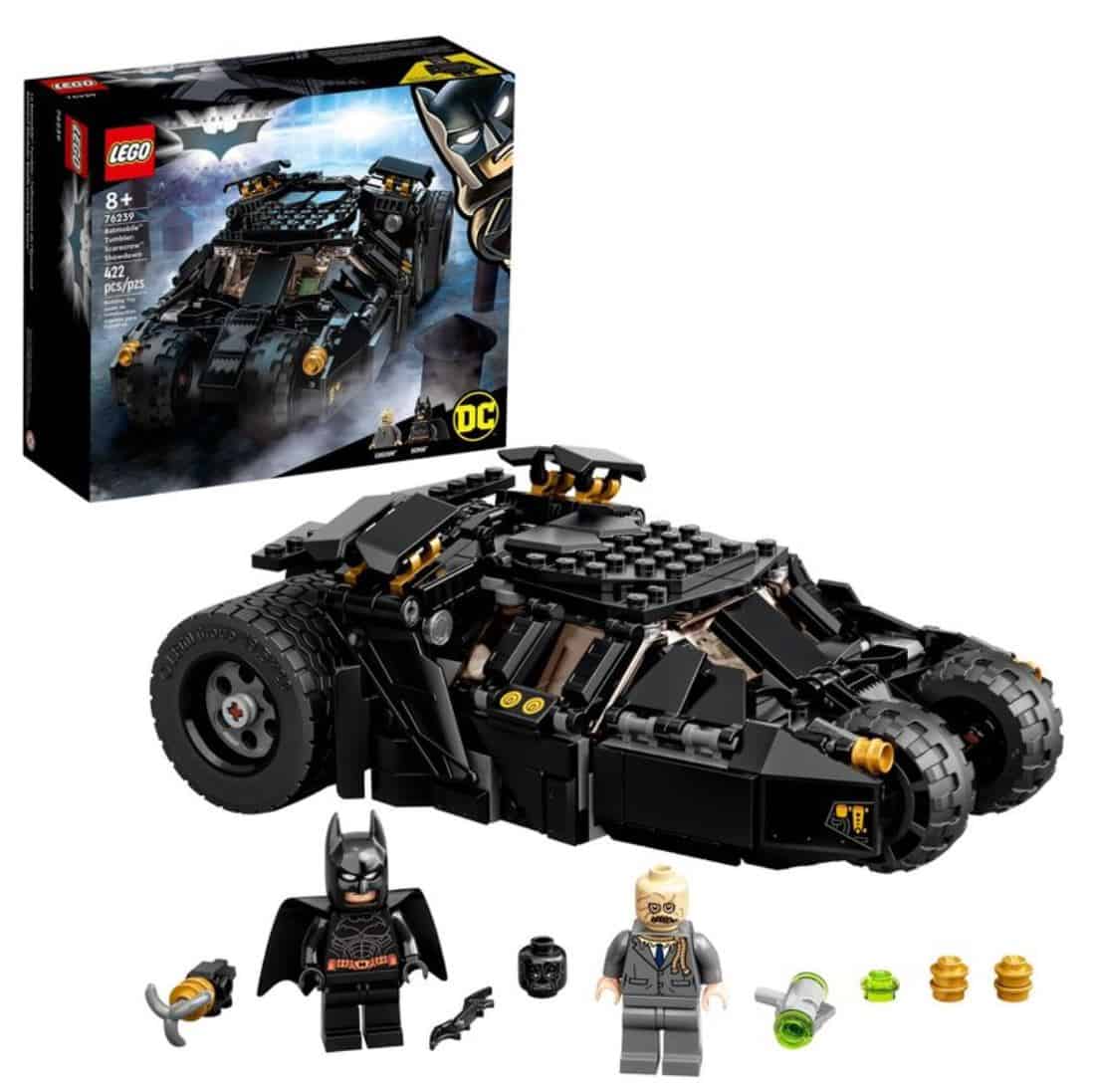 My son's a massive Batman fan. I can see us building this Batman Lego set at a family game night. The Batmobile is a legacy to D.C. fans, and the kit comes with a Scarecrow figure for Batman to destroy once the set's complete. This Batman Lego set would suit a family with smaller kids who can't build complicated kits.
Builder Facts
Inspiration: Batman Lego
Difficulty Level: 5 (422 pieces)
EBT: 2.5+ hours
Pros
The Batmobile Lego set represents one of the more iconic features of all Batman movies, and it comes with Batman and Scarecrow figures
The kit gives the Batmobile a new design that makes it look like a monster truck
Cons
Some Batman fans might not love the new Batmobile design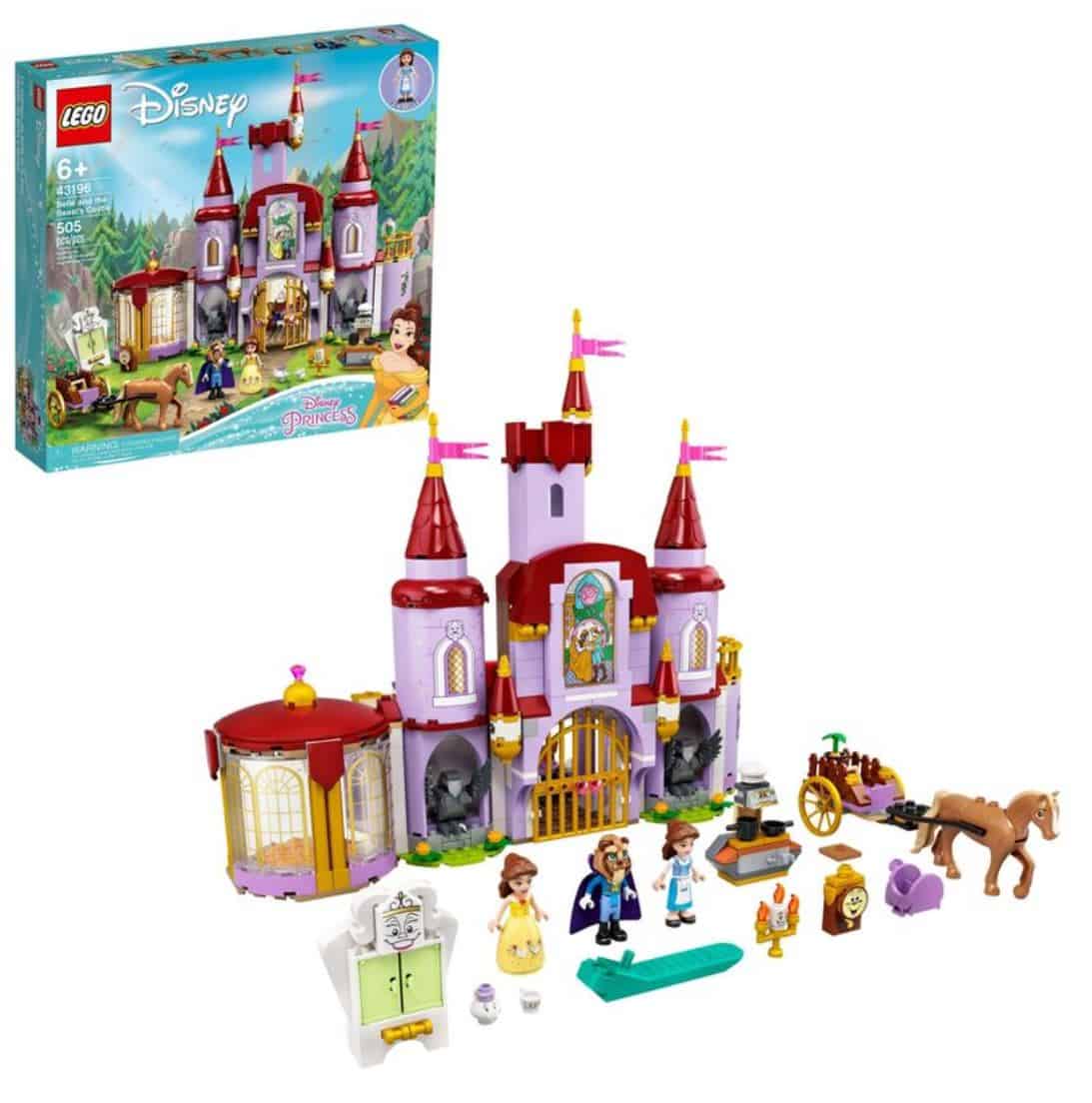 Beauty and the Beast is a classic from the Disney franchise, making this an iconic Lego set for fans. Wouldn't it be a beautiful world if fairy tales existed in real life? Belle brings magic to children's hearts while learning how to never judge a book by its cover. It's the lesson I always teach my children when they watch the movies.
Builder Facts
Inspiration: Beauty and the Beast's Belle Lego
Difficulty Level: 5 (505 pieces)
EBT: 3+ hours
Pros
The Beauty and the Beast Lego set captures the essence of where everything begins and ends in the story
The set includes two versions of Belle, one Beast, a teacup, a teapot, a clock, a chandelier, and all the characters that bring the story to life
Cons
It looks like a better set to display in a child's bedroom once it's complete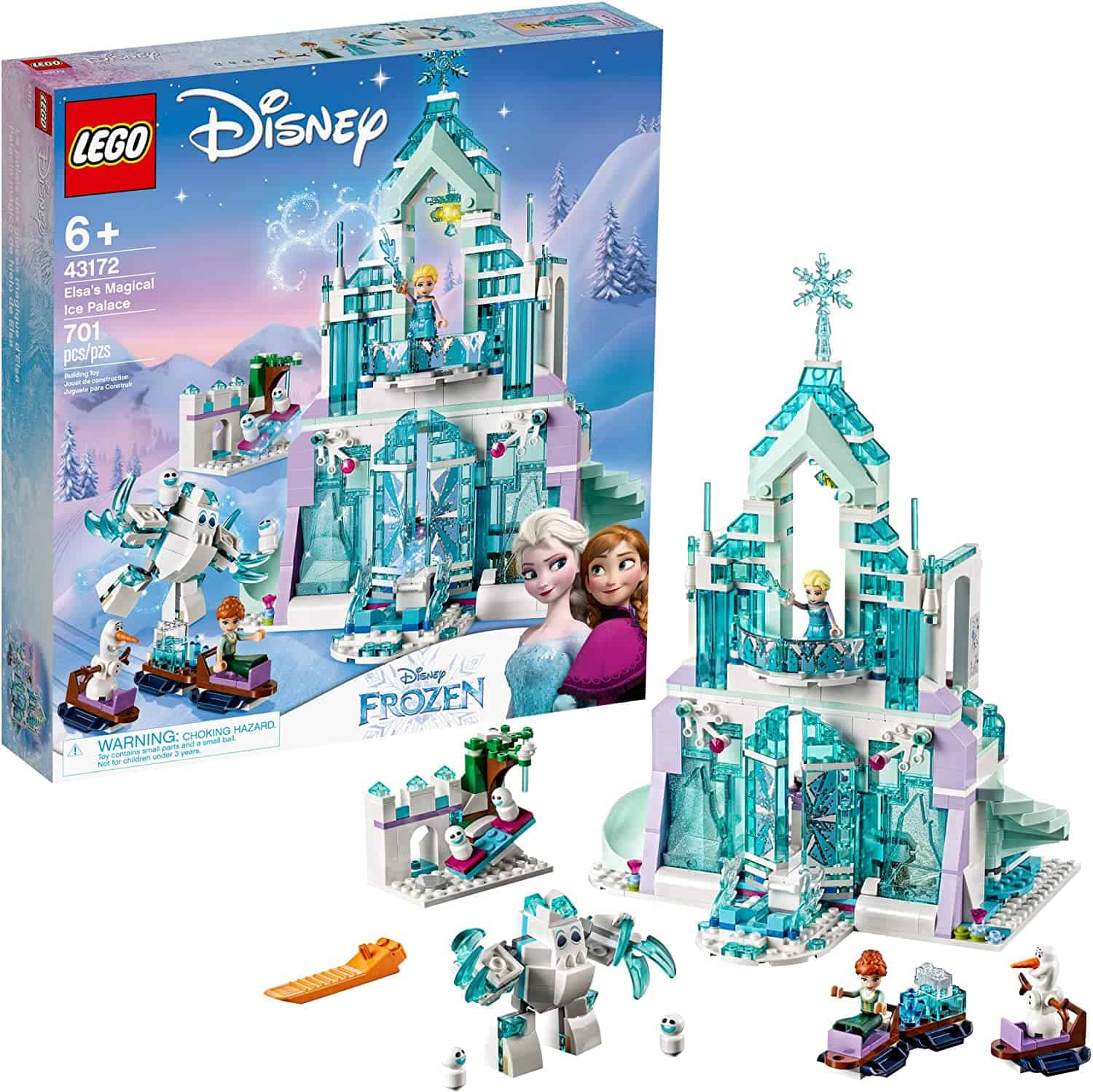 Are you looking for the ideal Disney Lego kit to build with your daughter? Frozen and Elsa are more icons from the Disney brand, and little girls love them. This Disney Lego set will be the talk of the school if you allow your daughter to invite her friends over for a building play session. It will require a few sessions with so many pieces.
Builder Facts
Inspiration: Frozen Elsa's Magical Ice Palace Lego
Difficulty Level: 5 (701 pieces)
EBT: 3.5+ hours
Pros
The Elsa's Ice Palace Lego kit is interactive with moving parts and a revolving staircase to make it feel alive
The Lego kit contains Elsa, Anna, Olaf, Marshmallow, and four tiny Snowgie figures to make playtime endless once it's complete
Cons
It's another set that suits a girl's bedroom better once it moves into a display or playtime stage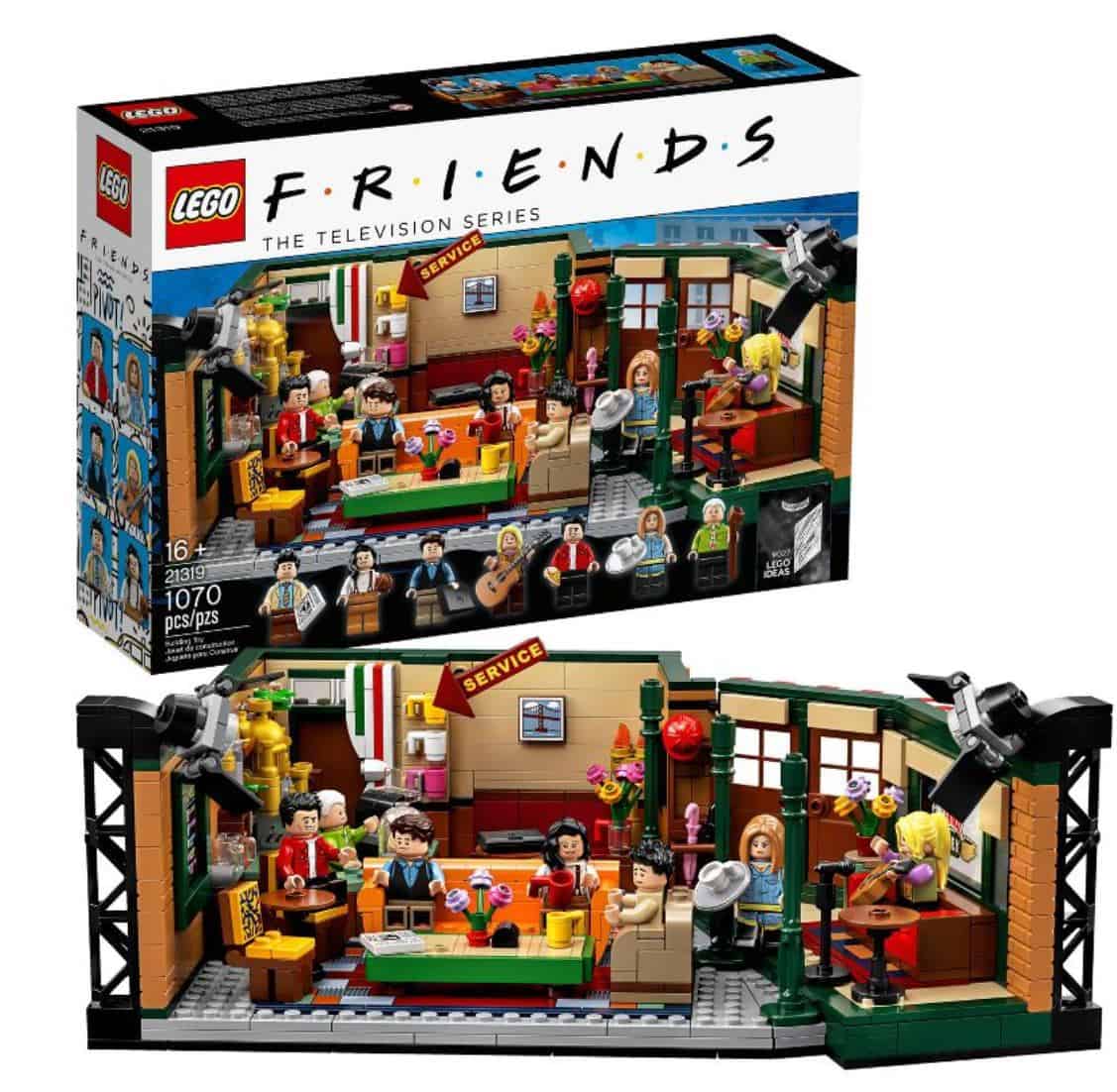 Friends was one of my go-to sitcoms for years. I still often leave it playing as a background show so my kids know the characters. Joey is my son's favorite goofball, and Phoebe is my daughter's princess in hiding. I love how the show depicts the struggles of real life while making me laugh at every joke I know.
Builder Facts
Inspiration: Friends Lego
Difficulty Level: 5 (1070 pieces)
EBT: 5.5+ hours
Pros
Everyone who watched television in the 1990s knew the team from Friends and Central Perk, a clever play on Central Park
The Friends Lego kit represents one of the two most iconic places in the show, with the other one being Monica's apartment
Cons
Children might not know the characters unless you play the show as background noise at home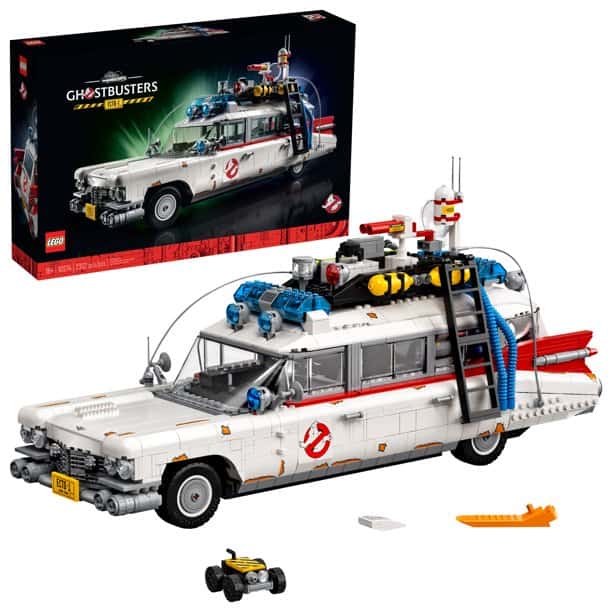 Ghostbusters is another epic movie that kids today know, even though the original film launched in 1984. Perhaps the revival follows the Ghostbusters remakes. I still hear "who you gonna call" as soon as I hear the name. My kids know the line, and they can't stop saying it when they've rewatched one of the movies.
Builder Facts
Inspiration: Ghostbusters Lego
Difficulty Level: 5 (2,352 pieces)
EBT: 11.5+ hours
Pros
The Ghostbusters Lego kit represents the most iconic car from the original movie, the Ecto-1
The Ecto-1 Lego kit will take time to finish as a team, leading to many fun game nights with older kids
Cons
Younger children might lose interest in a Lego kit that takes this long to build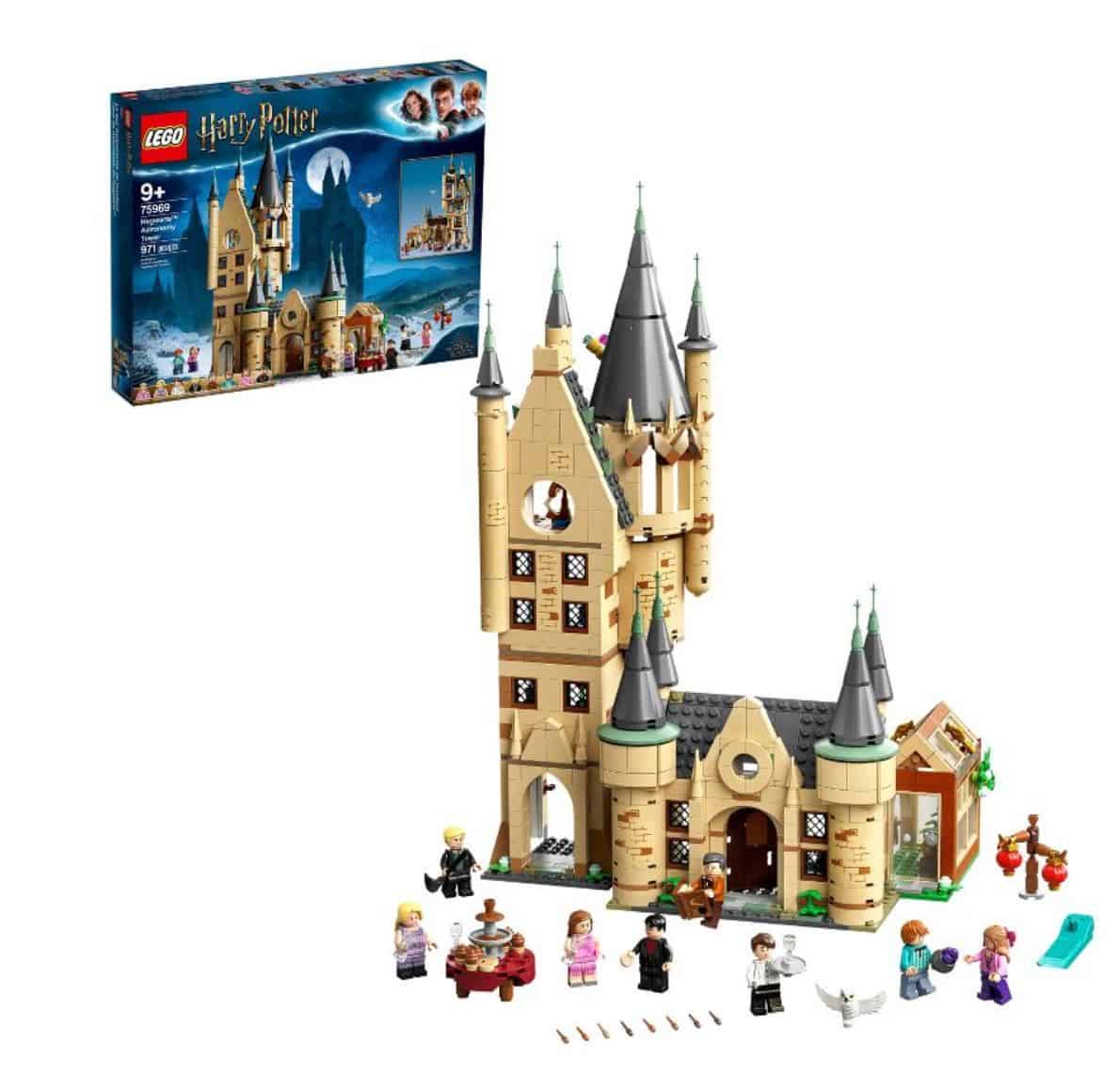 Harry Potter is a fan favorite for children worldwide. Honestly, the first movie never captivated my mind, but the second one spiced things up for me. My son's a Harry Potter fan who dreams of attending school at Hogwarts. The architecture and effects that went into the movies were well worth the fandom.
Builder Facts
Inspiration: Harry Potter Hogwarts Lego
Difficulty Level: 5 (971 pieces)
EBT: 5+ hours
Pros
The Harry Potter Lego kit represents the Hogwarts school, where magic and Harry's trials never end
It's a medium-length build that works for younger kids and includes Harry, Hermione, Molly, Draco, Sirius, and Ronald figures
Cons
Lego recommends the kit for ages nine or more, and I agree because it takes longer to build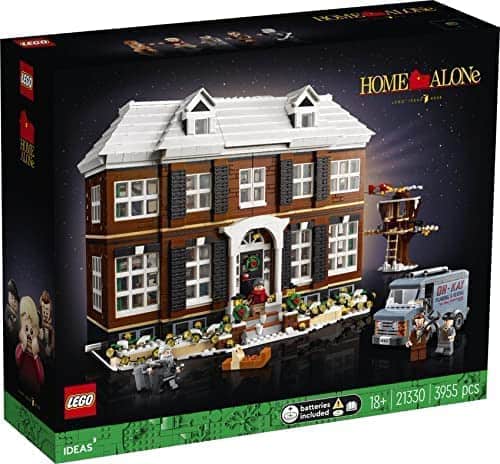 I have a wild imagination, which is one reason I write. Images pop up when I hear words or names. The picture of Macauley Culkin slapping his hands against his cheeks comes into my mind when I think about Home Alone. You won't believe it, but Lego had the same idea because the Macauley figure has the same design.
Builder Facts
Inspiration: Home Alone Lego
Difficulty Level: 5 (3.955 pieces)
EBT: 20+ hours
Pros
The Home Alone Lego kit represents the famous house where Macauley gave the bad guys a run for their money and sanity
The Lego set becomes interactive once you complete it with windows that open and furniture that moves around with the figures
Cons
It's one of the most challenging Lego kits on my list, and I recommend building it with children over 12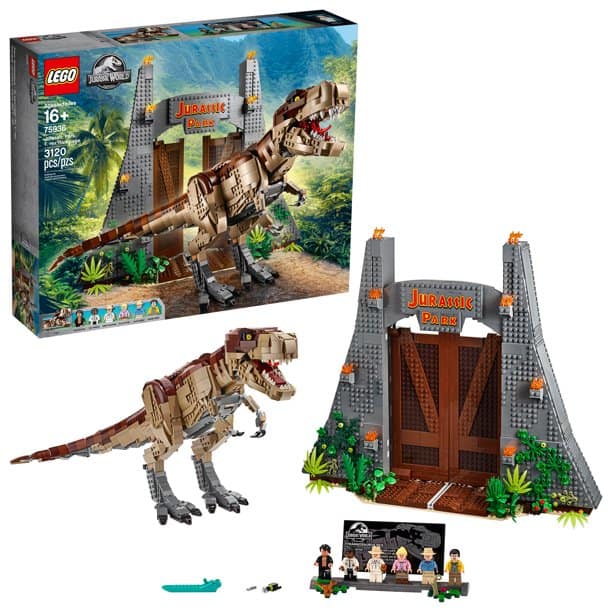 There are many Jurassic World Lego kits, but I love this one because it has the infamous T-Rex with an actionable potential. You get the front gates to Jurassic Park and a few figures to set up a scene for display when you finish building it. I'd consider making this Lego kit with my son over the weekends.
Builder Facts
Inspiration: Jurassic Park Lego
Difficulty Level: 5 (3,120 pieces)
EBT: 15.5+ hours
Pros
The Jurassic World Lego kit represents the most iconic dinosaur from the park, and the main gates
You get many hours of building time, and the set includes Dennis, Ellie, Ray, John, and John figures with accessories for each
Cons
It's a time-consuming build that might not suit kids under 12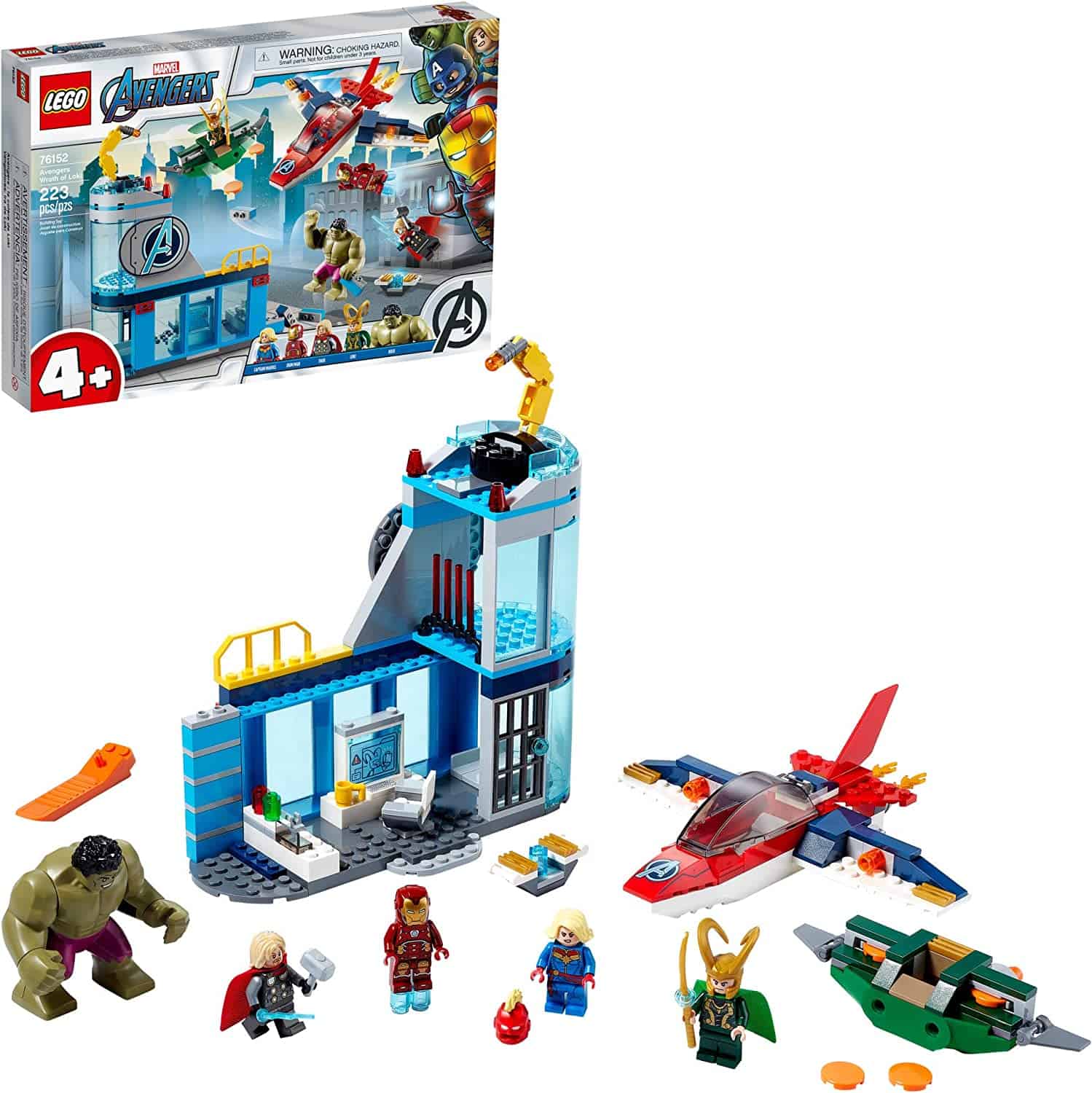 The Marvel franchise is booming more than D.C. right now, even though I'm on the D.C. fence. Fortunately, it's not an A.C. fence, or I'd be shocked now. Anyway, my son and partner enjoy Marvel more. I write through their passions about superheroes like Iron Man, Thor, and Captain America. They have plenty of passion.
Builder Facts
Inspiration: Marvel Avengers Lego
Difficulty Level: 5 (223 pieces)
EBT: 1+ hours
Pros
The Avengers Lego kit has excellent potential for actionable playtimes after the build is over
It includes heroes like the Hulk, Captain Marvel, Loki, Iron Man, and Thor with the Avengers Tower, Loki's Glider, and a Quinjet
Cons
It's a simple set you can quickly build with toddlers through to preschoolers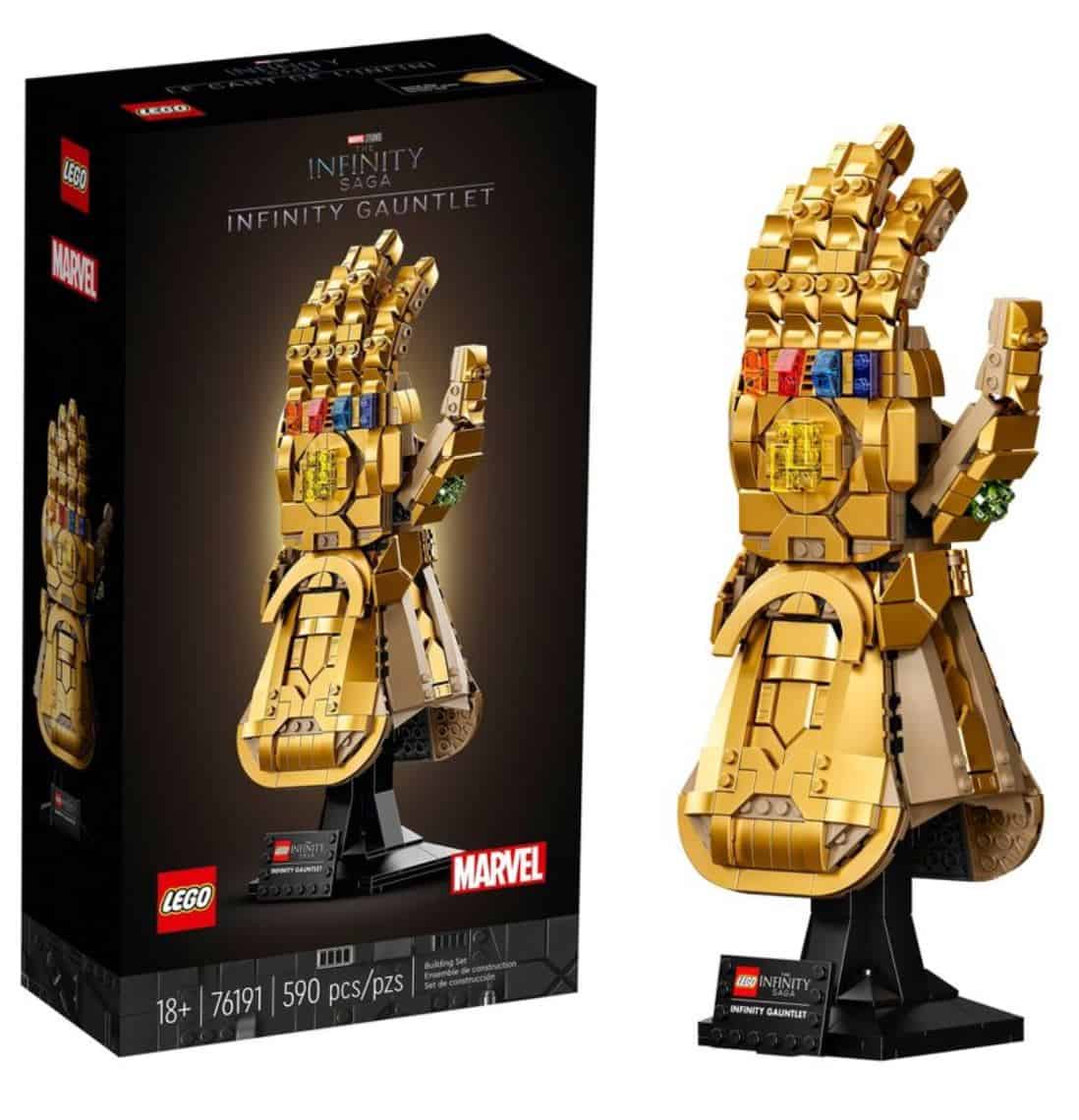 Marvel Avengers fans get one more building kit, and it's not the most complicated one, either. The Marvel Gauntlet Lego kit with infinity stones, movable fingers, and a descriptive tablet will wow any Marvel fan who watched Avengers: Infinity War or Avengers: Endgame. It represents something more solid to the franchise.
Builder Facts
Inspiration: Marvel Infinity Lego
Difficulty Level: 5 (590 pieces)
EBT: 3+ hours
Pros
The Marvel Avengers Gauntlet Lego kit finishes with a stunning interactive piece well-known to franchise fans
The gauntlet has a fabulous finish that makes it look like gold with infinity stones on the knuckles
Cons
The kit will be a challenge to complete if you lose the instruction manual because it's a challenging set for the piece types and not numbers
I love Tony Stark's Iron Man because, like Batman, Tony wasn't born with superpowers other than having an impressive intellect and oodles of money. I'm typically obsessed with Iron Man suits, but this Tony Stark Lego kit offers a new style to the Marvel legend. It's also incredibly famous with boys who love robot Lego kits.
Builder Facts
Inspiration: Iron Man / Tony Stark Lego
Difficulty Level: 5 (369 pieces)
EBT: 1.5+ hours
Pros
The Sakaarian Iron Man Lego kit showcases a new design for Tony Stark's fabulous and heroic mechanics
The mechanical giant is highly posable once you finish building it, and the set comes with Tony, Valkyrie, and The Watcher figures
Cons
It looks like a cartoon scene when you finish the model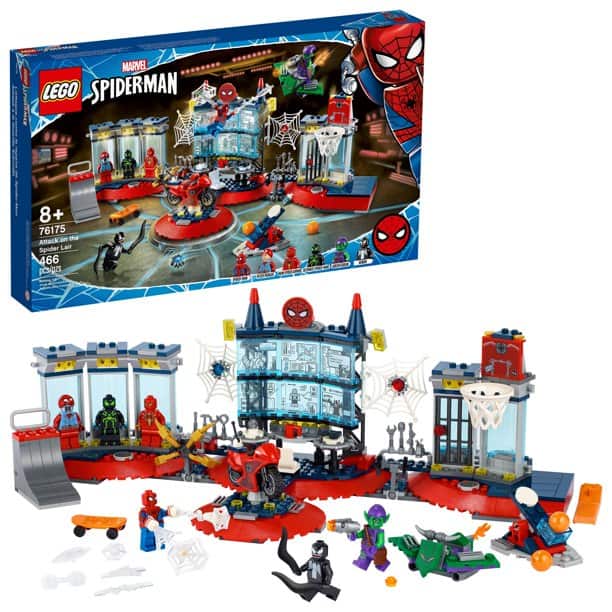 Spiderman is one of my other favorites from Marvel, and my partner loves the web-weaving superhero with an attitude. People disagree with me, saying that Spiderman doesn't have an attitude. I always see his sass underneath that shy demeanor. Spiderman is a geek who turns into someone with fiery confidence.
Builder Facts
Inspiration: Spiderman Lego
Difficulty Level: 5 (466 pieces)
EBT: 2.5+ hours
Pros
The Spiderman Lego kit represents the center of the hero's universe, the Spider Lair
The set includes a high-tech laboratory, a teenager room, and a skateboard ramp, and it has Spiderman, Peter Parker, Green Goblin, and Venom figures
Cons
The finished model looks messy on display but works well in a child's bedroom or playroom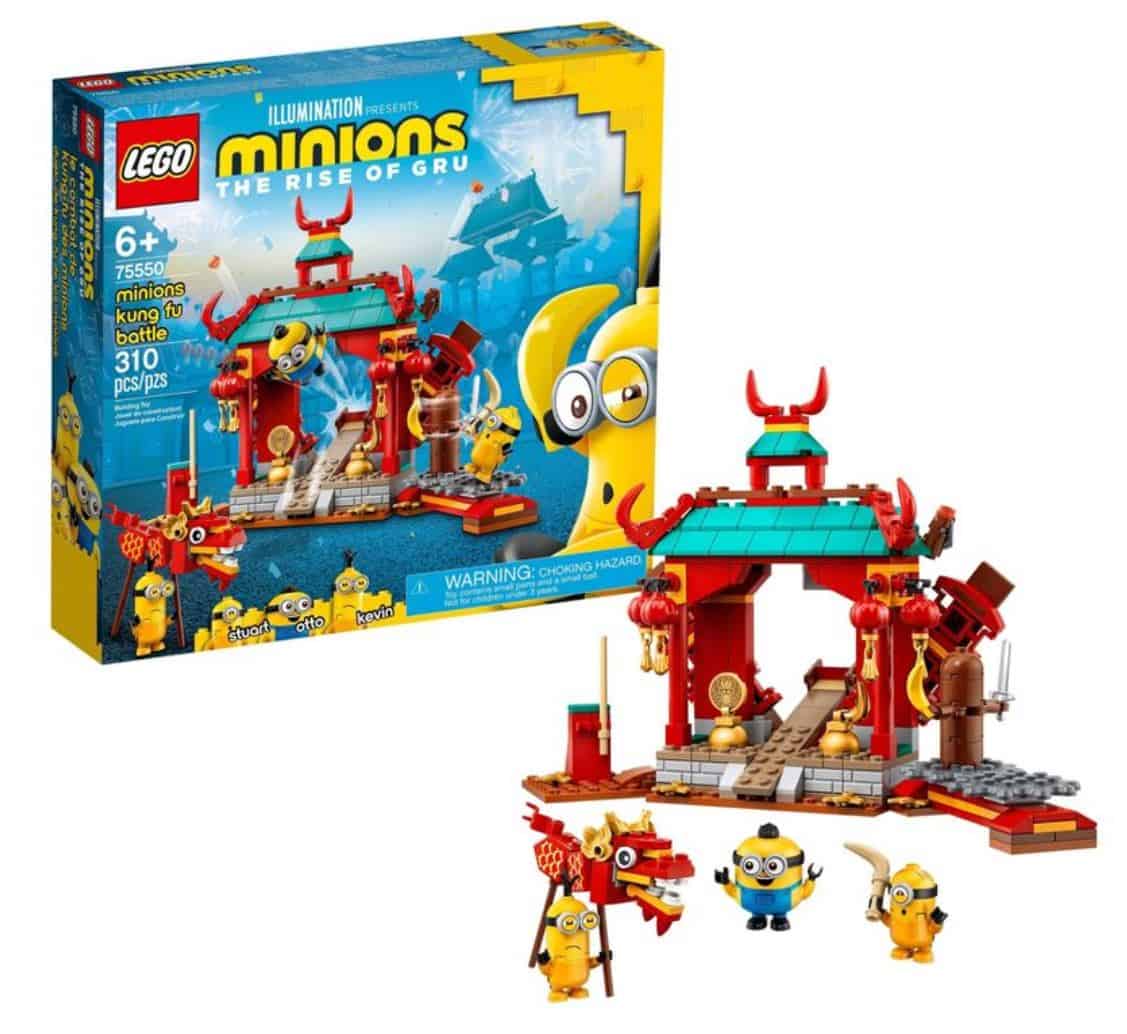 Children everywhere go wild when they hear the Minions and that silly banana phrase. The Minions are noisy, annoying, and always getting into trouble. I would think they were a bad influence if my kids didn't laugh so hard every time they watched the green monsters. Anyway, their trouble-causing manners show in this set.
Builder Facts
Inspiration: The Minions Lego
Difficulty Level: 5 (310 pieces)
EBT: 1.5+ hours
Pros
The Minions Lego kit showcases the green munchkins in a kung-fu dojo, and I wonder what trouble that could lead to
The dojo floor launches the Minions figures for an interactive hype once kids finish the model
Cons
It's not the most challenging Lego kit and would work better with younger kids under ten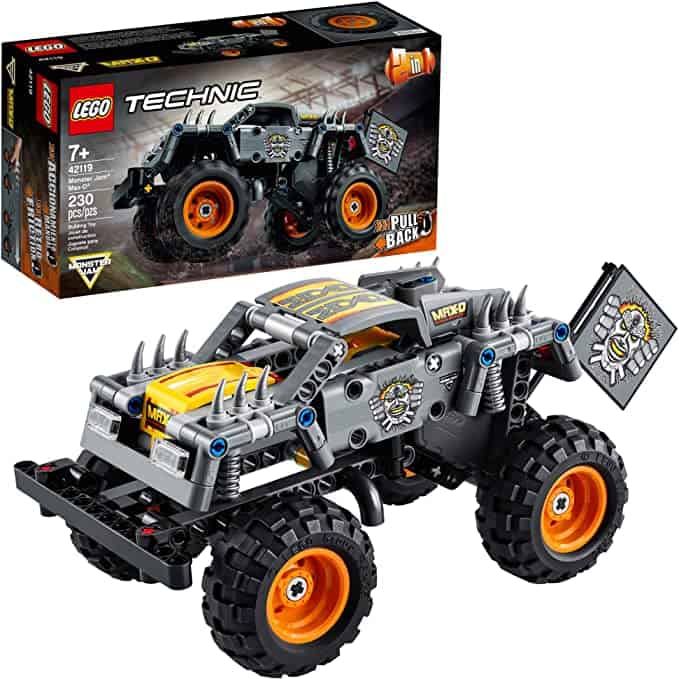 Monster Jam is a popular T.V. series my partner and son love and asked me to add to the best Lego kits. Monster Jam is professional racing and monster trucking. It's a competitive world, according to my partner. I understand how men and boys love monster trucks flying through the air and smashing over other cars.
Builder Facts
Inspiration: Monster Jam Lego
Difficulty Level: 5 (230 pieces)
EBT: 1+ hours
Pros
The Monster Truck Lego kit has a pull-back feature to become interactive once kids finish the model
The completed Monster Jam Lego set looks like something you'd see in a horror movie before it crushes your car under the massive wheels
Cons
It's better suited to a quick build (maybe it's an option for a one-night family game)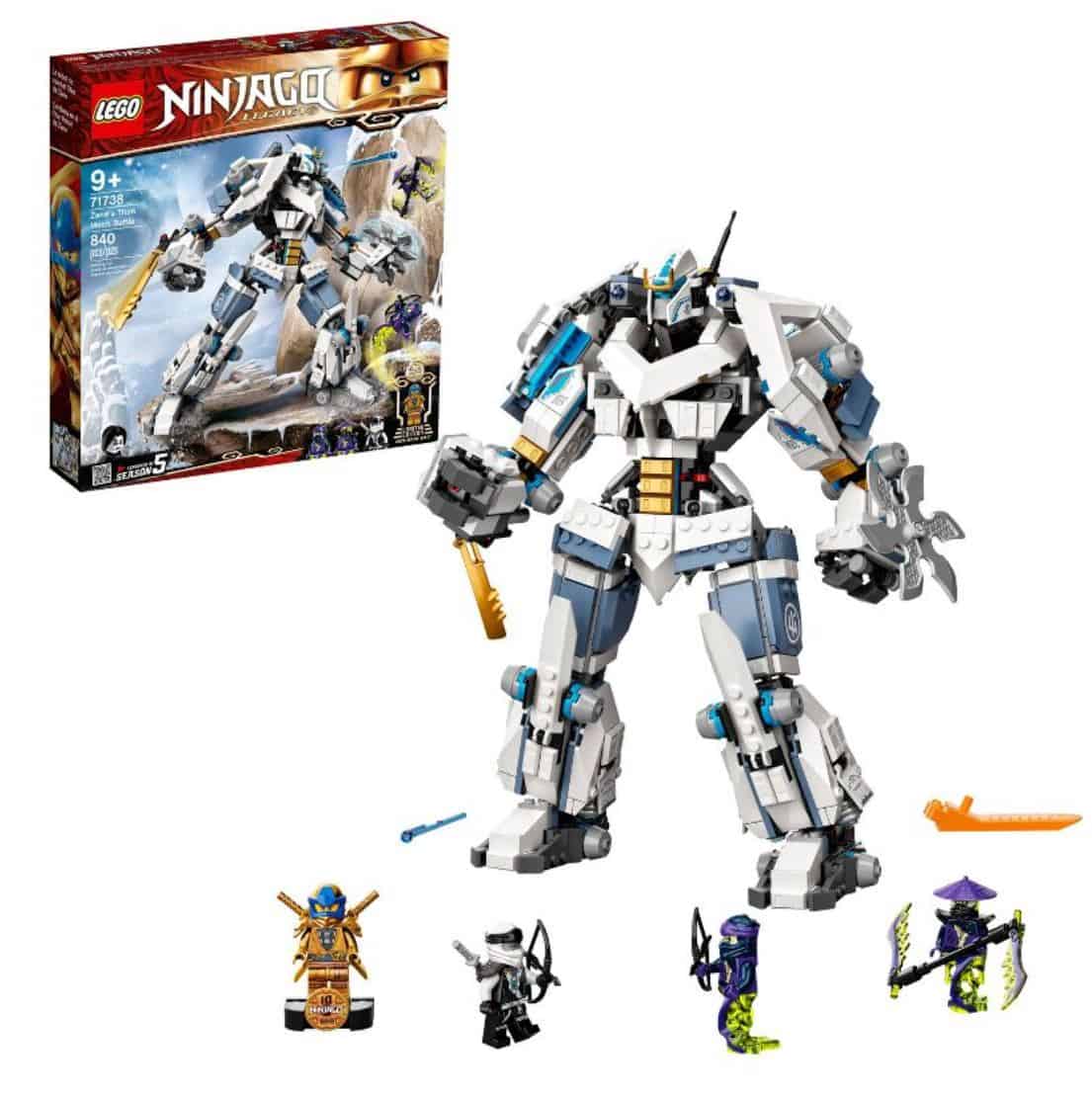 Ninjago is the only Lego-inspired anime series you'll find. Lego animation is fantastic, but it takes time to get used to the Lego-style people. I watched a few episodes with my son to see if we liked them. My daughter thinks they're adorable with the block-type faces and bodies. The name is a clever play on Lego and ninjas.
Builder Facts
Inspiration: Ninjago Lego
Difficulty Level: 5 (840 pieces)
EBT: 4+ hours
Pros
I might not love the series, but the Ninjago Robot Ninja Lego kit is a dream for children who like building mechanical maniacs
The robot Lego kit becomes highly posable and makes for a fun experience for children long after the build
Cons
It doesn't have many pieces, but the white pieces are challenging to finish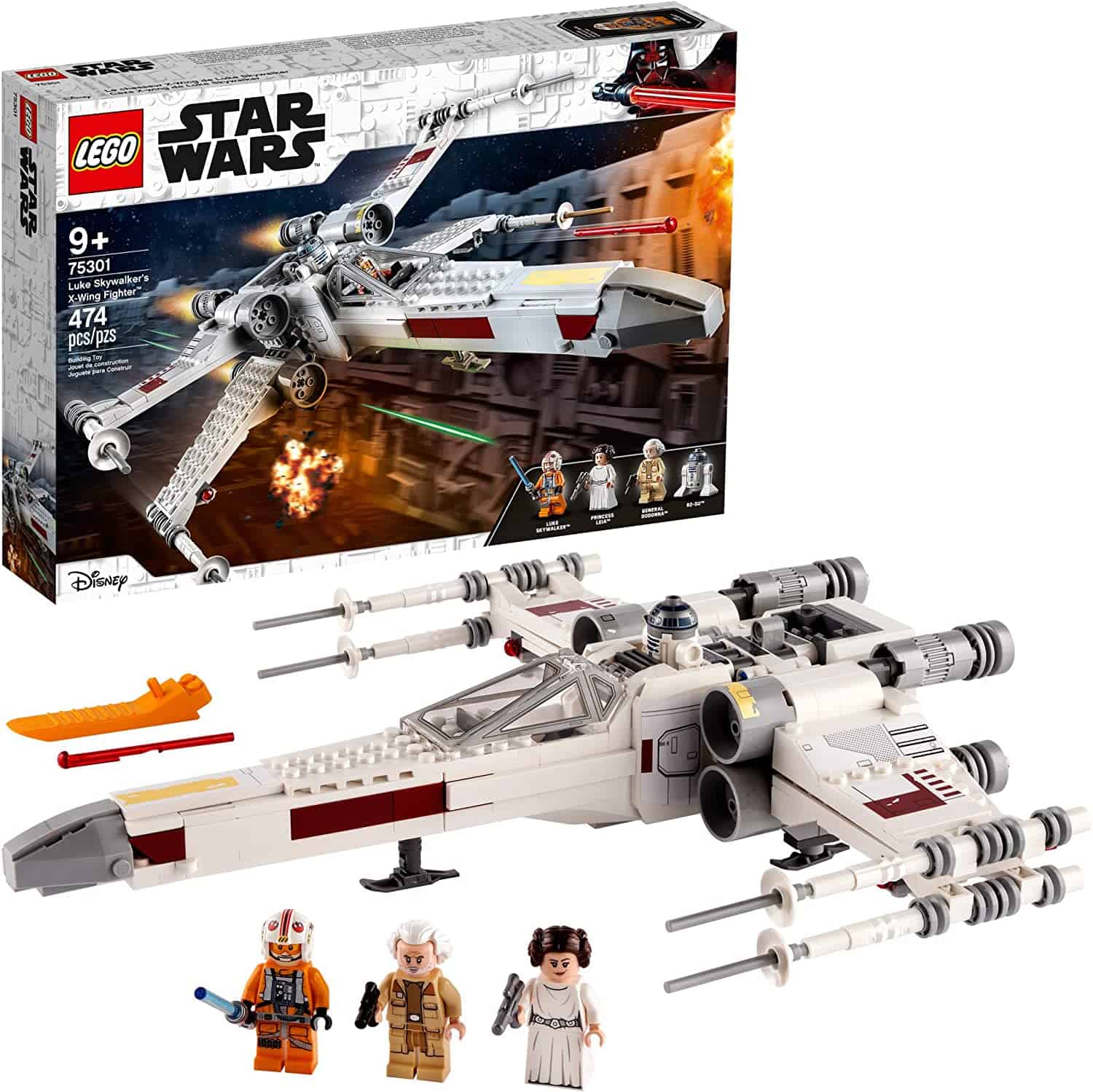 Star Wars is a franchise known to kids and adults everywhere. It has numerous Lego kits suitable for various ages. I had to add one that represented Luke Skywalker because he's a classical legend in the Star Wars franchise. Luke's X-Wing Fighter Lego kit salutes the galactic wars that took movie fans to another universe.
Builder Facts
Inspiration: Star Wars Luke Skywalker's X-Wing Fighter Lego
Difficulty Level: 5 (474 pieces)
EBT: 2.5+ hours
Pros
The Star Wars Lego kit represents one of the most legendary character's battleships
The battleship Lego kit looks fantastic and comes with Luke Skywalker, Princess Leia, R2-D2, and General Dodona figures for extended playtime for kids
Cons
It's not a challenging kit to build and would better suit kids under 12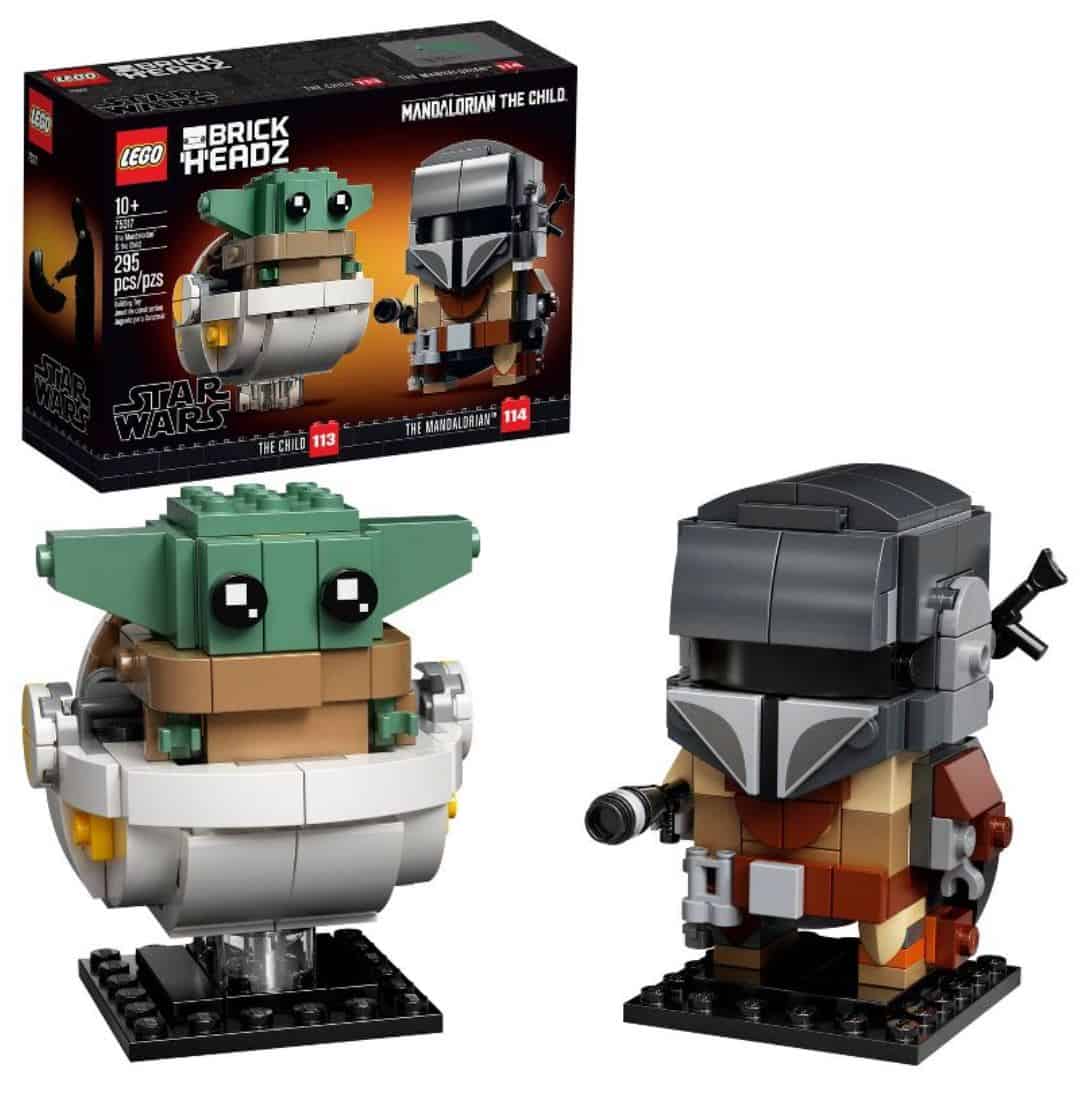 Star Wars: The Mandalorian is another pleasure from Disney. Kids love it as much as we love the original franchise. Baby Yoda Lego kits are insanely popular, and the Boba Fett figures pop into every store. I picked this Star Wars Mandalorian Lego kit because you can build Baby Yoda and the Mandalorian.
Builder Facts
Inspiration: Mandalorian the Child Lego
Difficulty Level: 5 (295 pieces)
EBT: 1.5+ hours
Pros
The Mandalorian Lego kit has two builds in one, the Mandalorian and Baby Yoda
Baby Yoda looks adorable in the Brick Heads style as he does in action figures and plush toys
Cons
It's not a challenging Lego kit and better suits kids under ten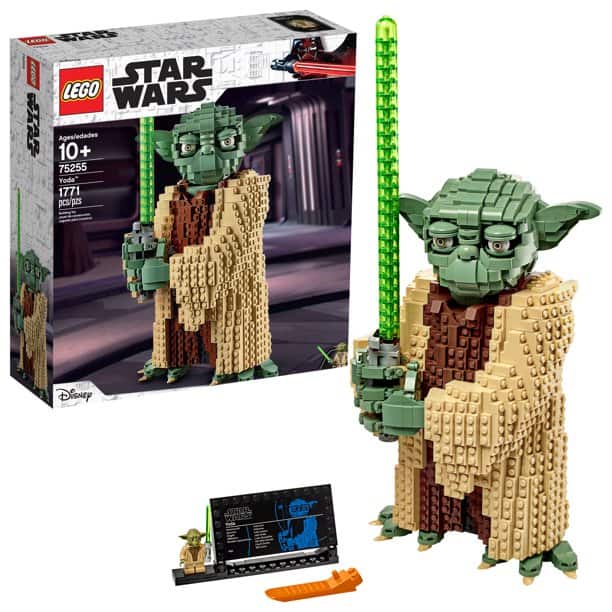 I'm giving you an alternative to the Baby Yoda fad by showing you the best Classic Yoda Lego kit. No one beats the original movie characters. I was obsessed with Yoda when I went through the Star Wars phase. My children also love the original movies, even though they enjoy the Mandalorian, which appeals to younger crowds.
Builder Facts
Inspiration: Star Wars Original Yoda Lego
Difficulty Level: 5 (1,771 pieces)
E.B.T.: 9+ hours
Pros
The Star Wars Yoda Lego kit represents the Jedi Master who spoke wisely and trained like a beast
It's a fantastic build with traditional color blocks, but it also has transparent green blocks for the lightsaber
Cons
It's a challenging build when there aren't many color varieties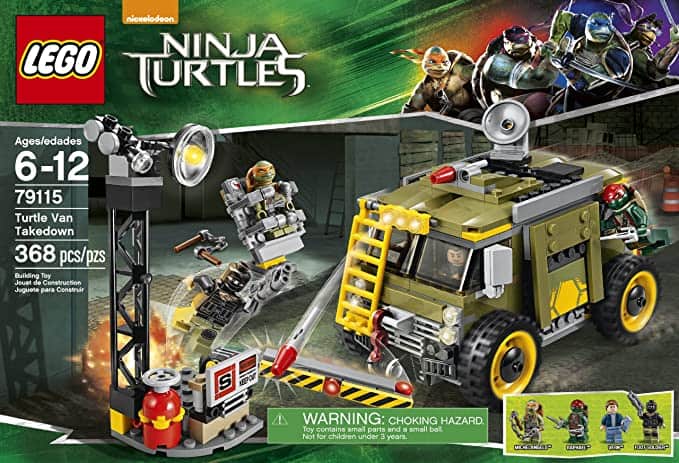 The Teenage Mutant Ninja Turtles are also making a comeback to the popular side of movie merchandise. The TMNT Lego kit captivates your mind with the figures and van. I remember the ninja turtles as a collection of heroes from the sewers, my favorite being Leonardo.
Builder Facts
Inspiration: Teenage Mutant Ninja Turtles Lego
Difficulty Level: 5 (368 pieces)
EBT: 2+ hours
Pros
The TMNT Lego kit includes the highly interactive van that looks like a Ghostbusters vehicle and goes anywhere you can imagine
The finished model contains two ninja turtles, Vern, a foot soldier, weapons, and a barricade gate for real-time playing
Cons
The TMNT Lego set doesn't have my favorite turtle, Leonardo
Top Q&A
Question: What is the Most Challenging Lego Set to Build?
Answer: Lego sets with the tag "expert creator" are the hardest to build and have the most pieces. The Lego Creator Expert Colosseum has over 9,000 pieces and will take the most experienced builder around 45 hours to complete. You'll need plenty of patience for this Lego set, and it won't suit family building.
Question: What is a Lego Technic Set?
Answer: Lego Technic sets target builders (children and adults) who want something with a better functionality once it's finished. The Lego Technic Ford Mustang Selby has pull-back functions and turning wheels. The Lego Technic Heavy Duty Excavator can turn on its axis and excavate dirt from the ground. They're functional sets.
Question: What is a Lego Creator Set?
Answer: Lego Creator sets include generic building kits for animals, cars, and planes. Creator sets also allow builders to design three different models with the same pieces and are fabulous options for kids. The Lego Creator 3-in-1 Space Shuttle Kit has three ways children can build the models.
Ultimate Lego Toys Guide: Conclusion
I kept the ultimate guide to Lego toys simple enough by sticking to a movie/series theme. I also recommend some family bonding with Lego kits, but kids can also build them alone. It sharpens their creative edge while enjoying the finished model of their favorite movie and series.
Additionally, I answered burning questions about the Technic and Creator models. You merely have to consider which model suits your family game nights or your child's favorite movies. Do you have a Batman fan? The Best DC's Batman Lego Kit will get them creative in no time. Suppose you have a Marvel fan at home.
The Best Marvel Infinity Lego Kit is a winner. Maybe you want something more appealing to your little girl? The Best Disney's Frozen Lego Kit will keep her interested at game night. Try the Best Friends Lego Kit for longer-term fun or the Best Jurassic World Lego Kit. Begin a family tradition with the best Lego kit today.
For more awesome toys:
Best Voltron Toys Guide – Avid Toy Insider
Best Wall-E Toys Guide for Every Age – Avid Toy Insider