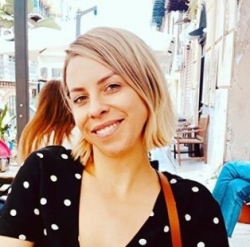 Latest posts by Jodie Chiffey
(see all)
Blaze and the Monster Machines is a part of every household with young boys and aspiring engineers, and mine is no different. If they're not watching it on the TV, they're playing with the toys.
If you didn't already know, Blaze and the Monster is a Nickelodeon show about AJ driving around in a monster truck called Blaze. The pair travel together on journeys and take on challenges such as scientific and mathematical quizzes. This is one reason I love my kids watching the show, and it's educational.
However, when it comes to shopping for toys, I am always surprised that none of them seem to have the same educational value as the program itself, but this doesn't bother the kids.
Most of the toys I have reviewed regarding Blaze and the Monster Machines are different monster trucks. So, with my toy buying experience and with the help of two truck-loving kids, we voted which ones came up top when it came to fun, longevity, and, most importantly, in my eyes, value for money.
Throughout these reviews, you will learn about each product and what we thought makes them the best Blaze and Monster Machines products on the high street.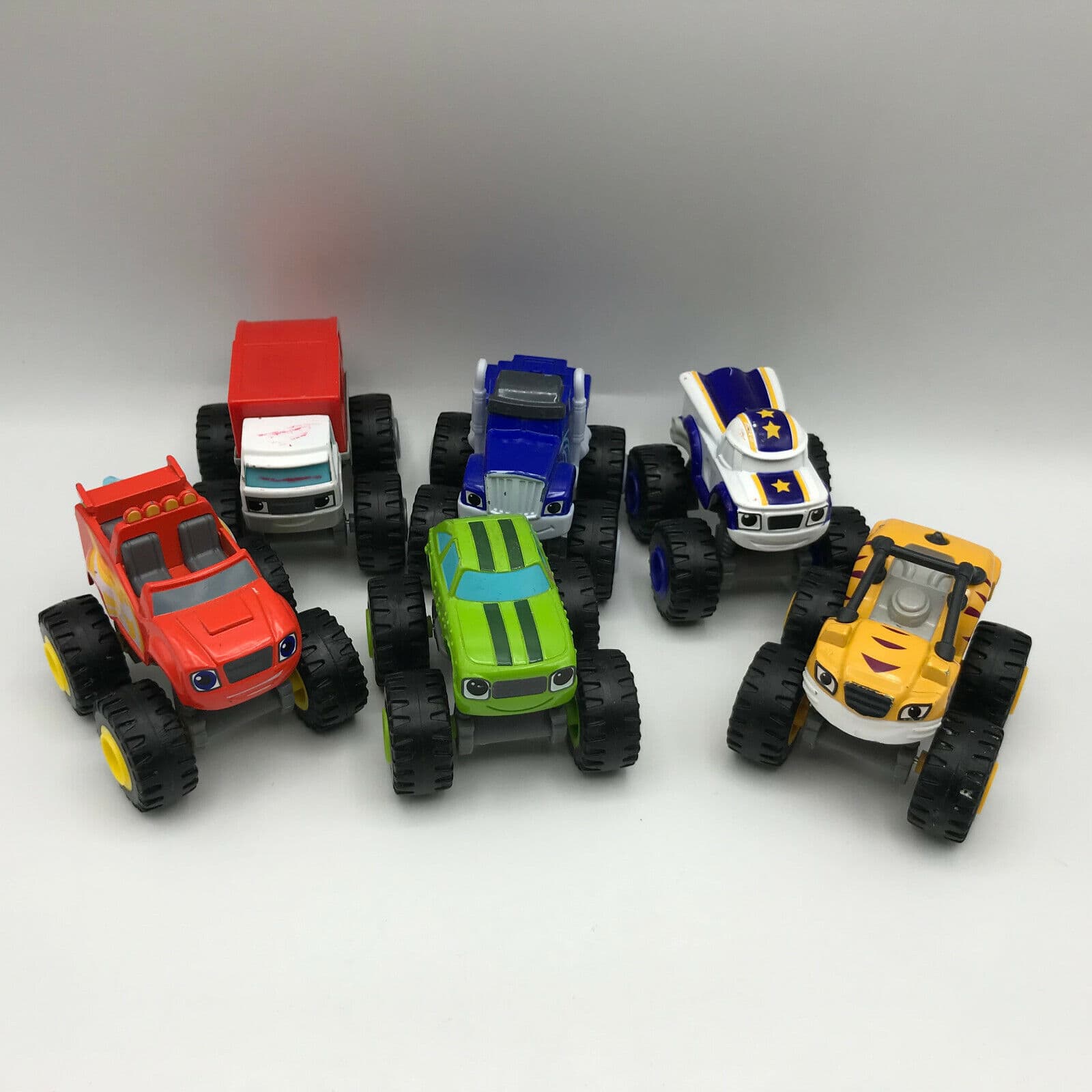 The Top Blaze and the Monster Machines Toys at a Glance
The Bottom Line up Front
I have to admit; this was a difficult one to choose; all the toys we tried out had some great qualities and went down well with the kids as being fun to play with.
After some discussion, we eventually agreed that our favorite overall was the Nickelodeon Blaze & the Monster Machines, Monster Dome Playset. I loved the fact that it kept the kids entertained and that it kept them playing together nicely.
I would say that children of all ages, abilities, and genders would love this playset.
How I Selected the Best Blaze and the Monster Machines Toys
Here is a list of what I looked for when reviewing these products.
#1 Educational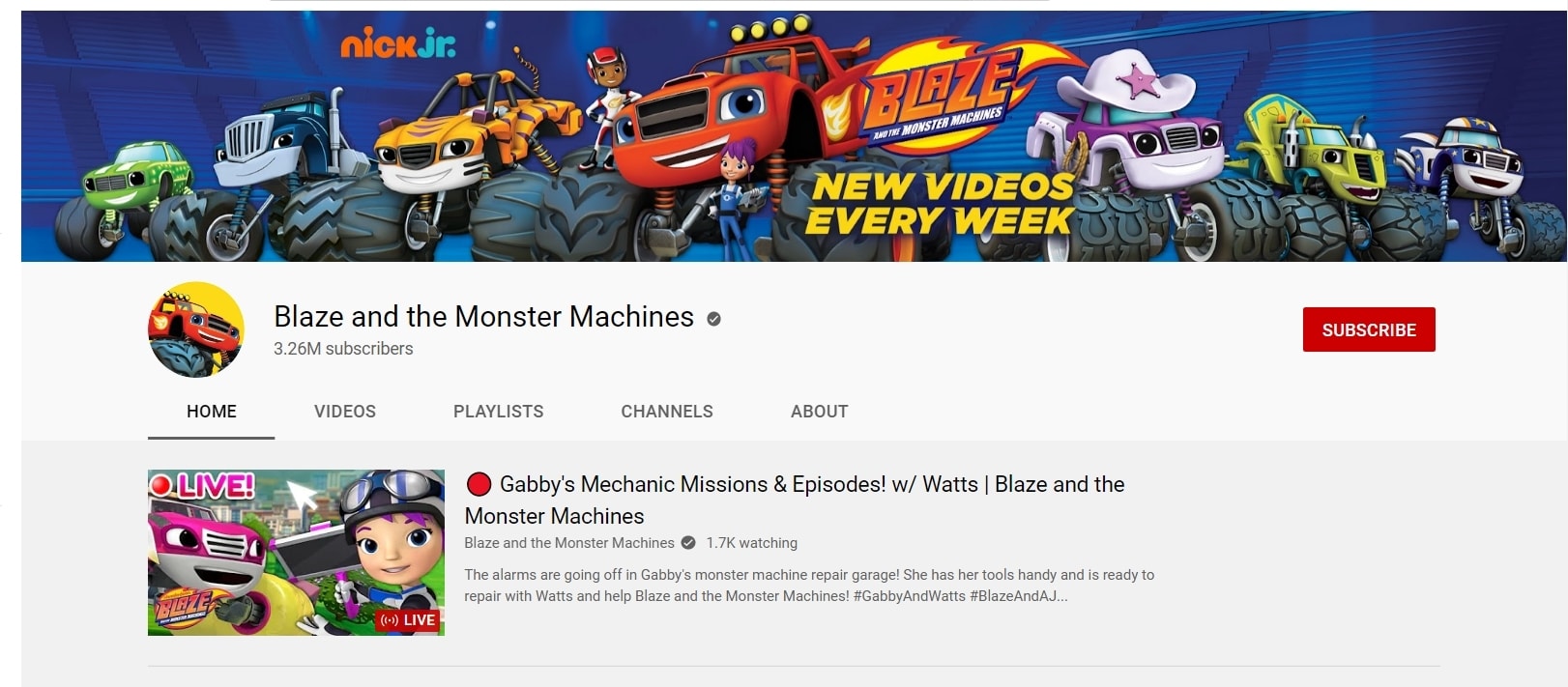 As I mentioned earlier, the program itself, Blaze and the Monster Machines is a very educational program. It encourages kids to take part in mathematical quizzes and scientific challenges.
However, when I looked at the educational value of the toys, I found they aimed more at racing cars around tracks and collecting monster machines. Depending on how you look at it, I suppose it could be made educational if you wanted to teach your kids about the working of the vehicles themselves and the basics of construction.
It can be deemed educational when your children are helping to put the play sets together. Building the tracks, and making learning about how they work can be highly lucrative in your child's development, especially when it comes to the following factors:
Motor skills
Team building
Interaction
Multi-tasking
Hand-eye coordination
Imagination
Problem-solving

#2 Safe
Secondly, at the forefront of all parents' minds when purchasing toys is whether or not they are safe. Well, luckily I'm the kind of mom that is obsessed with checking this before buying anything for my boys, therefore I have carefully selected products that I value to be appropriate for children regarding safety risk.
Most of the Blaze & the Monster Machines products are made by Fisher Price, a reputable brand for producing toys for young children. Therefore you can guarantee that they're going to be safe.
If, however, you find products from other brands or replicas, then always be sure to check the quality of the product or research the brand before giving it to your child.
I can tell you that all the products I am reviewing today are from reputable suppliers and deemed safe.
#3 Fun
Of course, what is a toy if it's not fun? Other than disappointing the children, it's also a waste of money.
I have tried to include a mixture of toys here, so you have multi-functional trucks that you can move around individually, and then there are full playsets that require some hands-on building before gameplay begins.
By watching my kids play with each of these toys, and asking their opinion, I can clarify that they deemed all the toys in this guide great fun!
My Product Criteria
I looked at the other categories to break things down while researching the best Blaze & the Monster Machines toys.
Toy Type – This is basically about the style of the toy. Of course, a lot of the toys in this guide revolve around monster machines, cars, and other trucks, but I have also included vehicles that suit all genders and playsets for some creative skills building.
Age – Of course, each child is different. One three-year-old might be more developed than a five-year-old regarding certain aspects of play. So I have tried to tell you all the details of each toy so that you can decide which one suits your child concerning ability.
Durability – Nobody wants to spend money on toys to fall apart within a week, especially with brands like Fisher Price, which aren't the cheapest. This is why I have gone out of my way to ensure that each recommended product will handle a decent amount of gameplay.
Consumer Feedback – Although I consider our opinions to be solid, it can sometimes help to hear the thoughts of others as well before making a decision. So, I have looked at other consumers' feedback to ensure that we weren't the only ones having a great experience.
Price – I have tried to give you a varied amount of toys when it comes to budgets so that whether you're looking for something to splash out on for a special occasion or want to treat your kids for a rainy day, you should be able to find something that suits you. Although a couple of these items may be more than you would typically pay for a classic toy, I believe each one's price is justified.
My 7 Best Blaze and the Monster Machines Toys and Playsets – Top Rated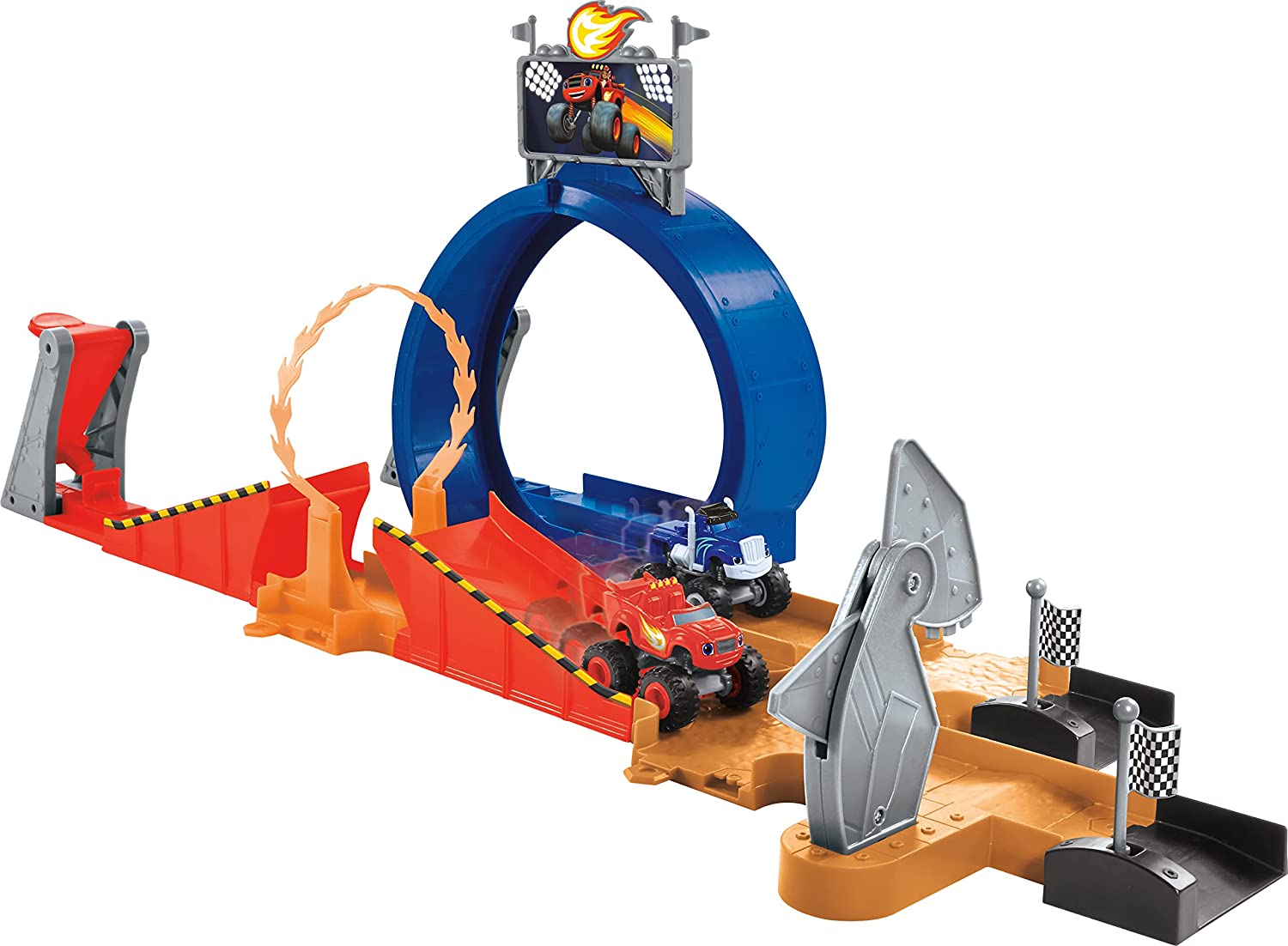 We all agreed that the Nickelodeon Blaze & the Machines Monster Dome Playset was our favorite.
The first thing that was a huge hit, was the fact that the race track could be customized, and changed each time it was used, making each experience of gameplay different. In my eyes, this is only beneficial, as it means there is less chance of the kids getting bored after a couple of plays.
One thing we struggle with a lot is finding toys that the boys can enjoy simultaneously, without them fighting over turns or deciding who's playing with it the longest, which is why this was great. With this race track, there is the ability to race the monster machines side by side, which is a massive bonus in our house. Fewer arguments!
We found the game to be high quality and seemed well made. The electronic launchers are reactive and send the trucks off at a really good speed, although I would question their durability in the long run. I am also slightly dubious about the longevity of the tracks, and they don't feel the most sturdy, as they're made of relatively thin plastic. I'd probably advise setting this up and then leaving it for a while rather than constantly taking it apart and moving around.
My boys both loved the fact that it had a loop in which the trucks could be sent spinning around; from the excitable noises coming from them, it seemed to be their favorite part.
It has two trucks included, so it's an all-in-one gift that can be shared, which I thought was great value for $37.99.
Pros
Excellent value for money in terms of what you get
Trucks included
Exciting gameplay
Keeps kids entertained
Multiplayer
Customizable
Cons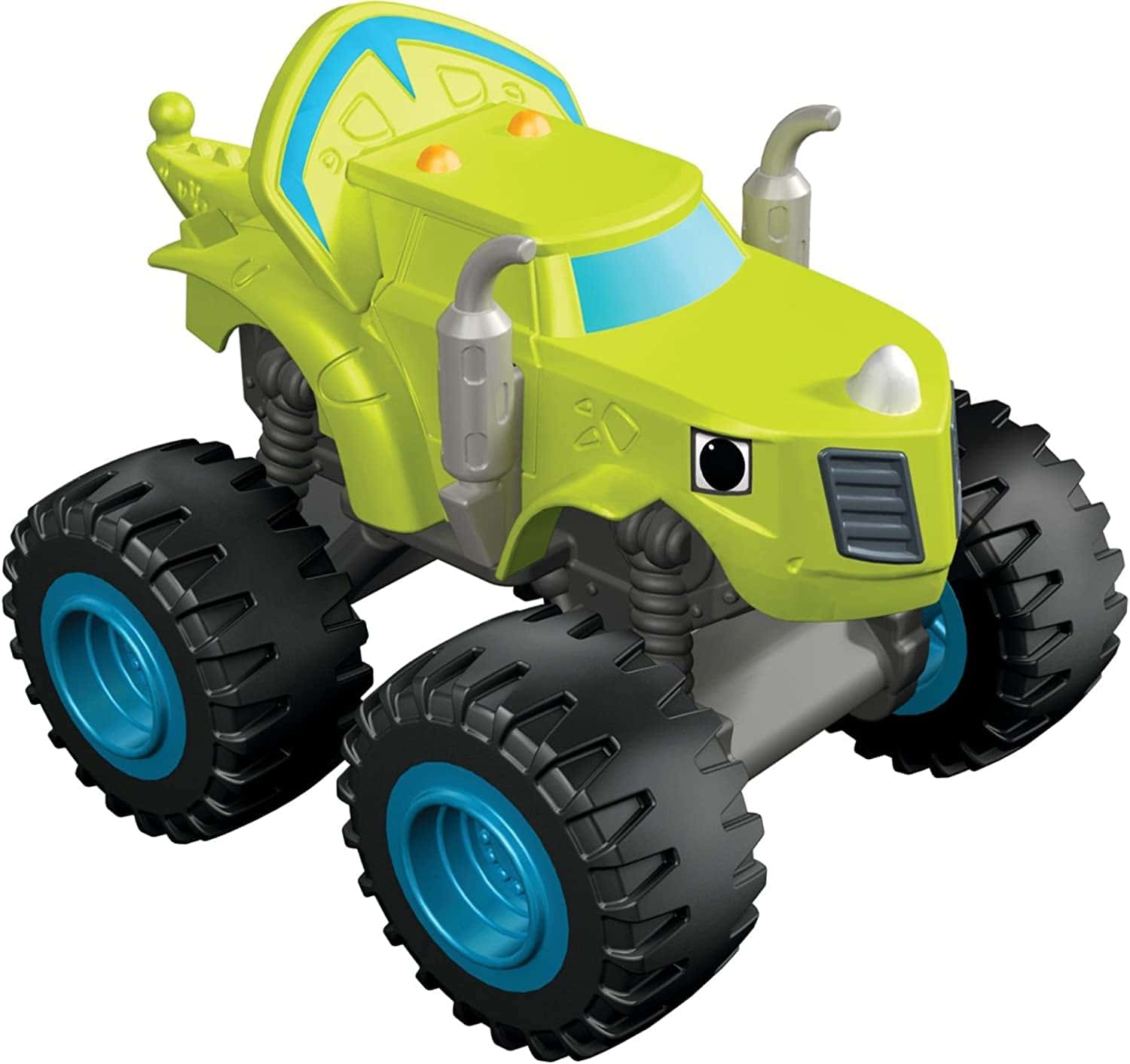 Coming to something slightly more expensive, after much deliberation, we decided that the Fisher-Price Nickelodeon Blaze & the Monster Machines, Zeg, was worth the high price tag. I would advise shopping around for this product, as the price can range massively, and I believe that at the moment it's quite a hard one to get hold of, hence why it's so much more expensive than the other characters.
What we did love about the Zeg truck was the quality and detailing that had gone into it. The car is brightly colored, well made, and much sturdier than the tracks. By the way, these trucks work with the dome track I spoke about.
I like the fact that this is a collection that can be added to, so every time a special occasion comes around, it's a nice thing to buy more to keep the collection growing.
Pros
Good quality
Sturdy metal
Reputable brand
Other designs available
Cons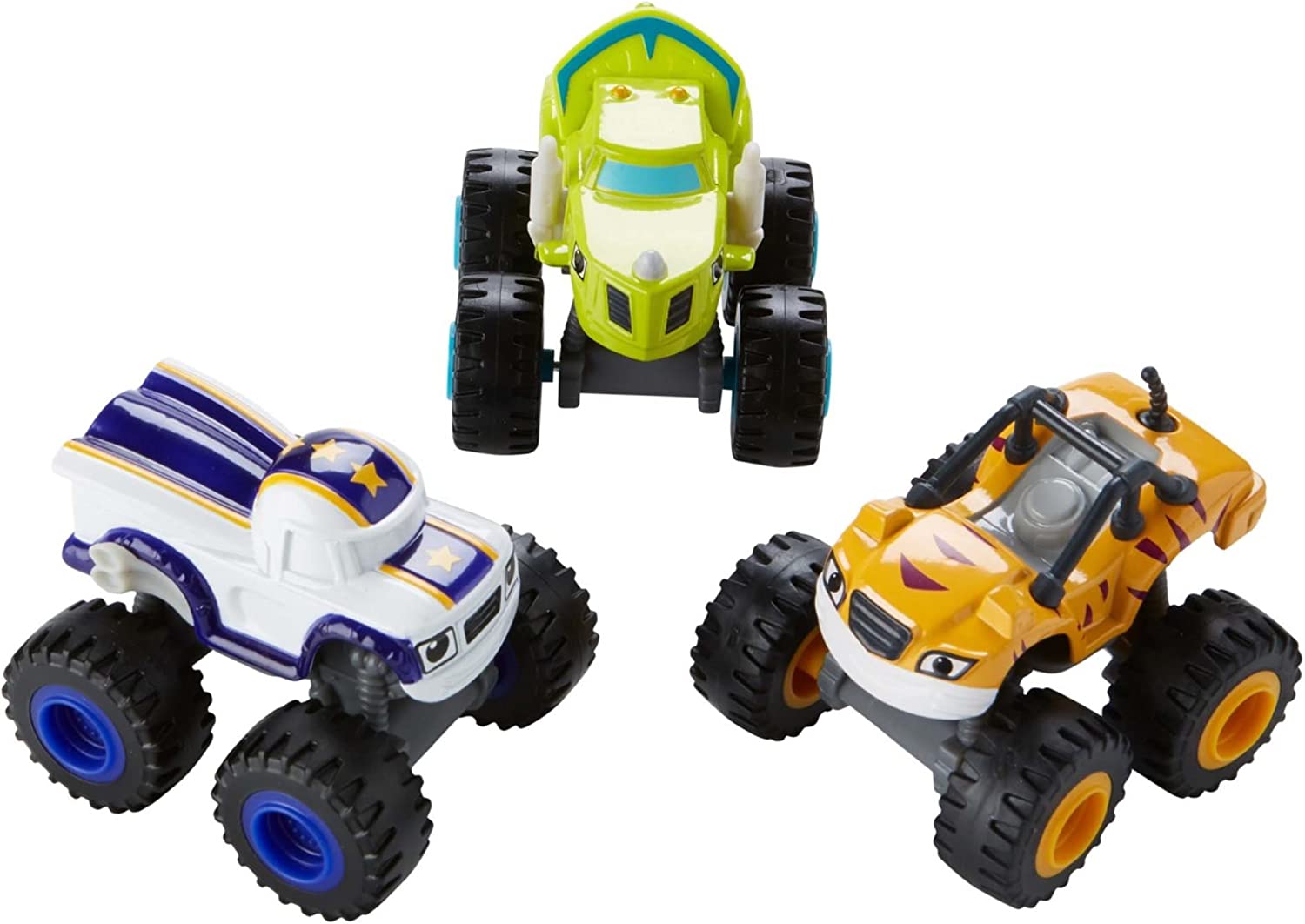 The Blaze & the Monster Machines 3 pack is an excellent choice if you want variety or something that multiple kids can share.
In the pack, you receive three characters from the show, Darrington, Zeg, and Stripes, and they came well packaged in a decorative box so that they would be perfect for a gift.
Another pack is available for a similar price, including the other three characters of Blaze, Crusher, and Pickle. Both are comparable in price, and in my eyes, they are not too expensive when considering three separate toys within the pack.
From what I can tell, these metal toys feel incredibly durable and robust and have no easily broken-off parts.
Pros
High quality
Robust
Suitable for young children
Well packaged
Cons
It doesn't work with the dome race track.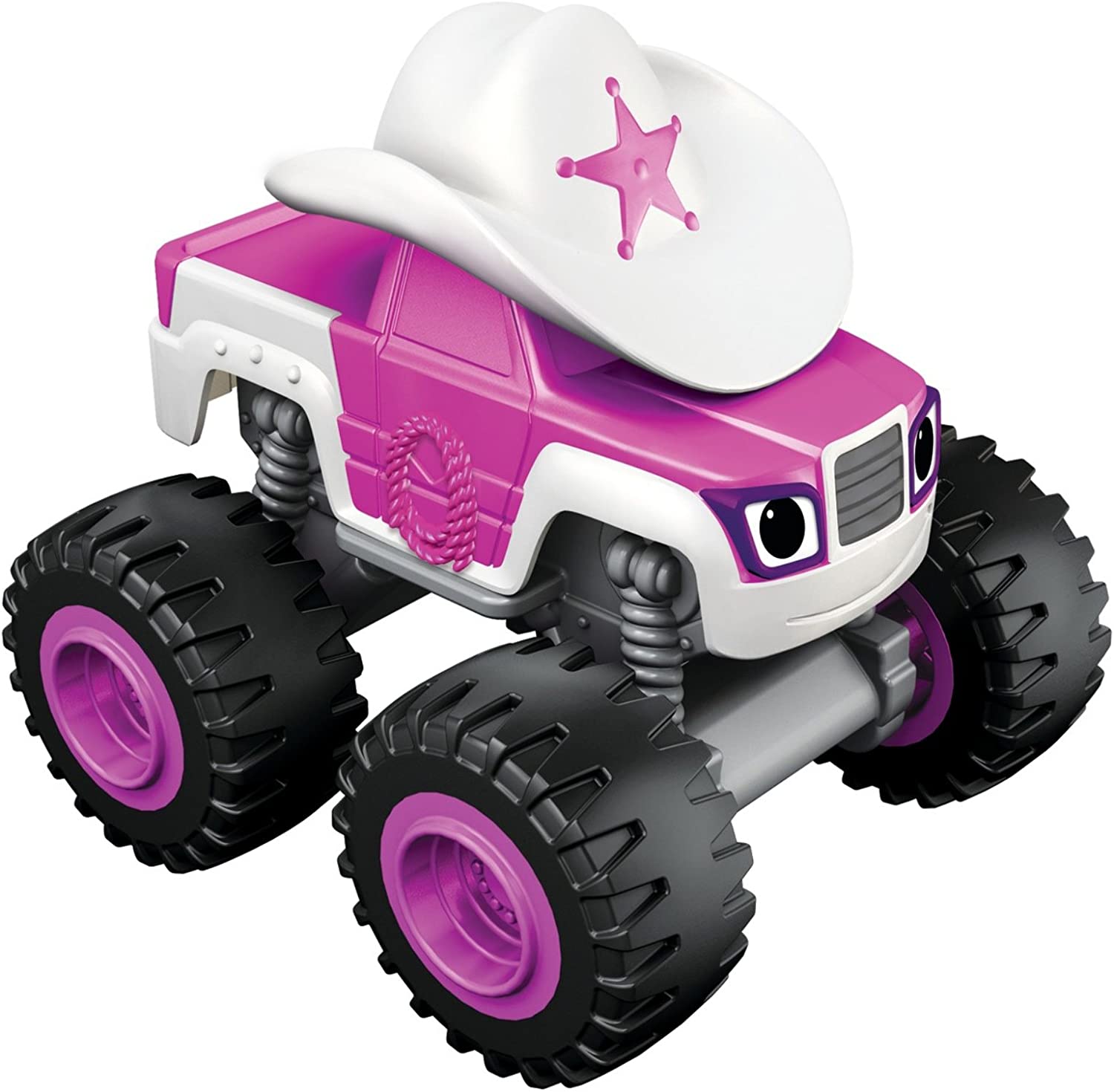 Coming back to another singular character, the Fisher-Price Blaze & the Monster Machines, Starla is currently a more attractive price than the previously reviewed Zeg, which I am sure you'll be glad to hear.
Personally, being the only female in our household, I loved this one, obviously because of its bright pink coloring. On the other hand, my boys weren't as impressed but were still happy to test out the product and give me their honest opinion, which overall was great.
This is another product that works well with the race track.
Overall, we felt the die-hard cast was sturdy and well-made, and it feels as though it can handle a lot of active playing and being bashed around, and the paintwork doesn't seem to be easily damaged or chipped after being dropped multiple times.
Pros
Works with the dome track
Tough die-cast material
Hard wearing
Trusted branding
Suitable for all ages
Cons
It can vary massively in price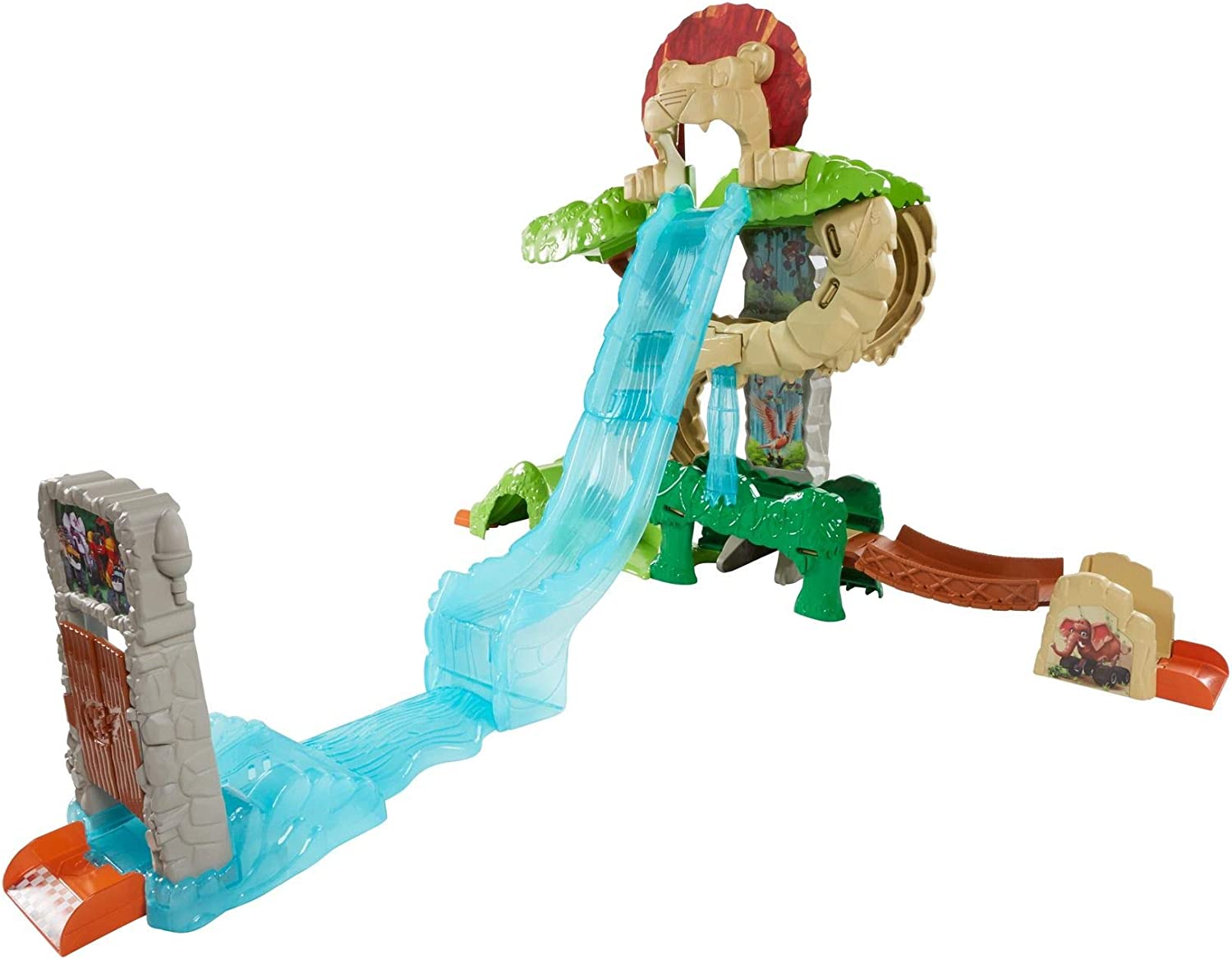 I was glad to find a product that wasn't all about the Monster Machines within the collection when I came across the Nickelodeon Blaze & the Monster Machines, Animal Island Playset.
This play set includes many exciting functions, which means it can keep the kids entertained, and to themselves for a reasonable amount of time. Bonus!
You will find the playset itself (which we all found simple to assemble) and one truck in the pack. The great thing about this track is that you can connect to other Monster Machines tracks and keep adding to it, meaning the more you add to your collection, the more exciting the tracks can become.
My only downside to this playset was that it was difficult to store. Unless you want it up in the middle of the room 24/7, it must be dismantled to put away correctly. Luckily the product is very well made, and I feel it's robust enough to handle a lot of taking down and putting back together.
Pros
Exciting
Includes monster truck
Can be connected to other products
Suitable for all ages
East assembly
Cons
Difficult to store
The slide can occasionally come apart during use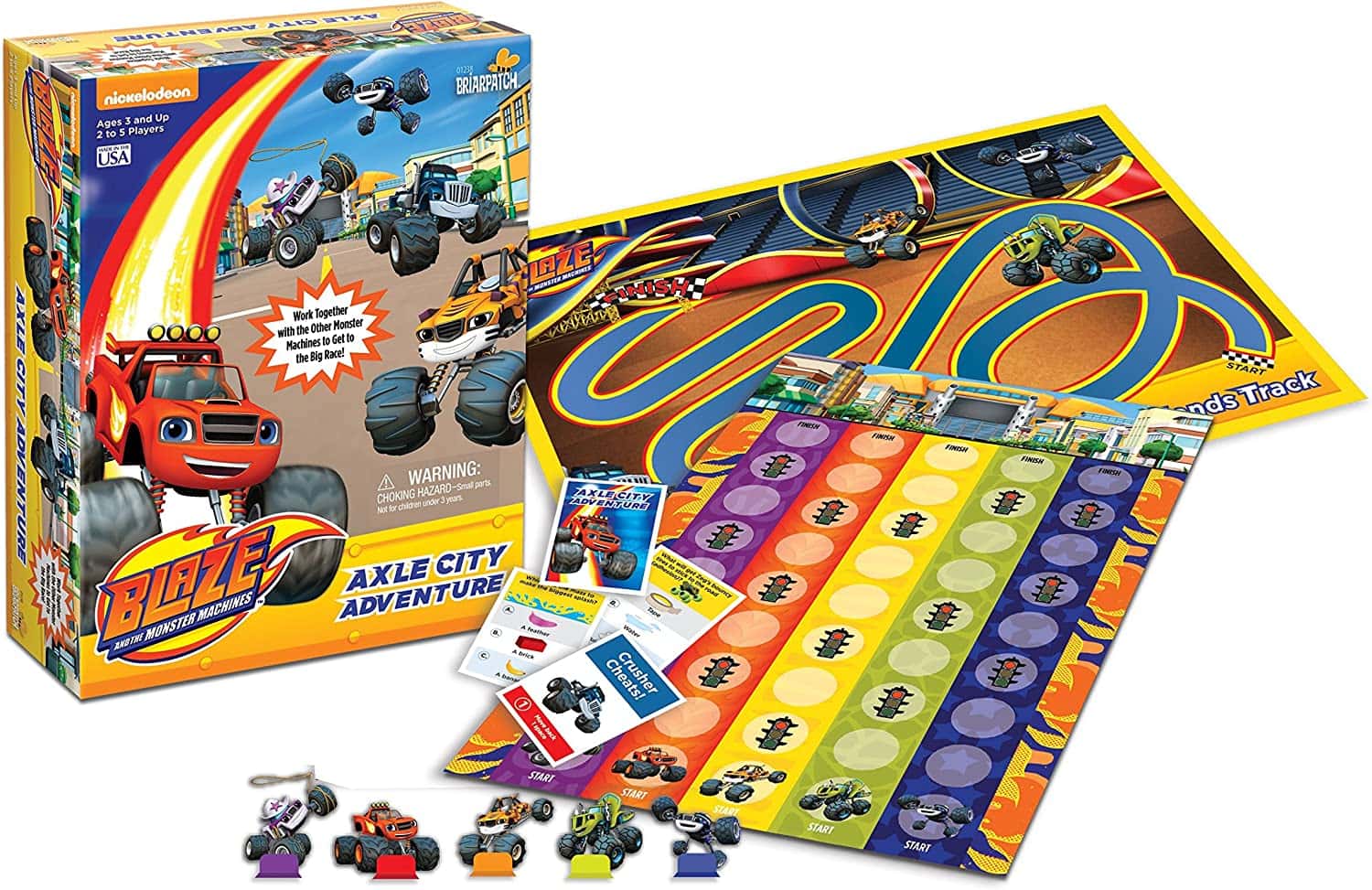 The Blaze and the Monster Machines Axle City Adventure Game are on the lower end of the price range.
The game is aimed at children aged three and up and can be used by up to five players at one time, meaning it's an excellent gift for multi-children households like mine.
It's an interactive game with 5 Monster Machine figures, a gaming board, and tokens. It has over 40 challenges that revolve around technology, science, math, and engineering challenges. The idea of the game is to move the figures around the board, overcoming obstacles along the way.
The whole family can enjoy this game, which is why it went down so well with us. It bought the entire family together, working our way through the puzzles and questions to complete the game.
Pros
Improves hand-eye coordination
Bring the family together
Encourages interaction
Includes 5 Monster Machine figures
Bright and colorful
Cons
Some older children may find the questions too simple.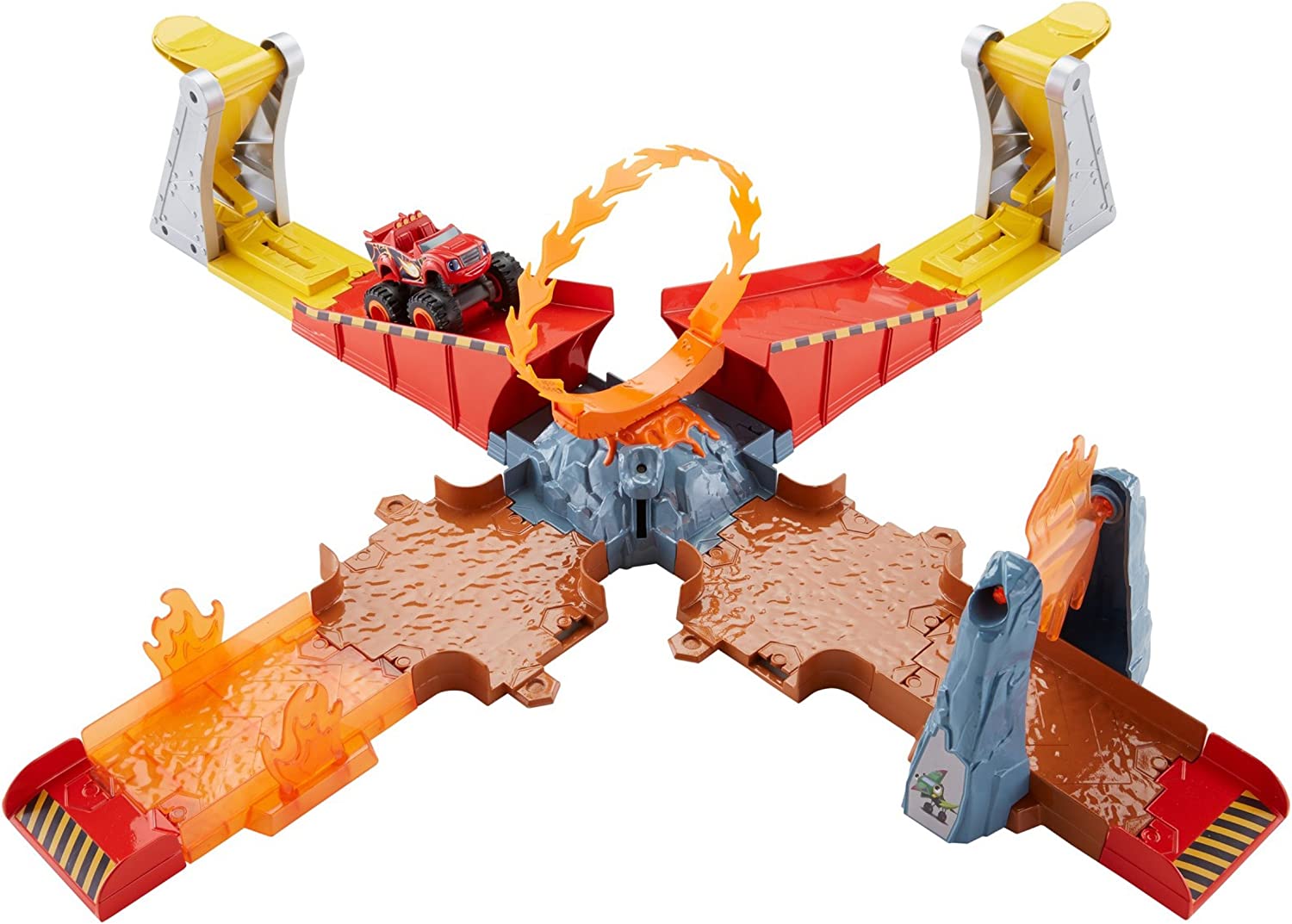 Ending on a high (quite literally,) the Fisher-Price Nickelodeon Blaze & The Monster Machines Flaming Volcano Jump Playset is a fabulous addition to any fans of the show.
This is the ideal gift for kids who love action and fast-paced games.
The idea of the game is to send your trucks whizzing through the track and the spinning "ring of fire" (not literally, of course) in the center of the track. It features a dual launch mode so that two people can play simultaneously and race to the ring.
I like that, like other Monster Machines tracks, it could be rebuilt and customized into any layout you wanted, meaning it can be entertaining by changing it every time it's played.
The structure felt robust and well made; overall, it was pretty simple to put together.
It was on the higher end regarding the price tag, but this is one product I would be happy to pay a lot of money for, especially if bought as a joint gift.
Pros
Thrilling
Interchangeable
Connects with other Monster Machines tracks
Truck included
Easy to assemble
Durable
Entertaining
Cons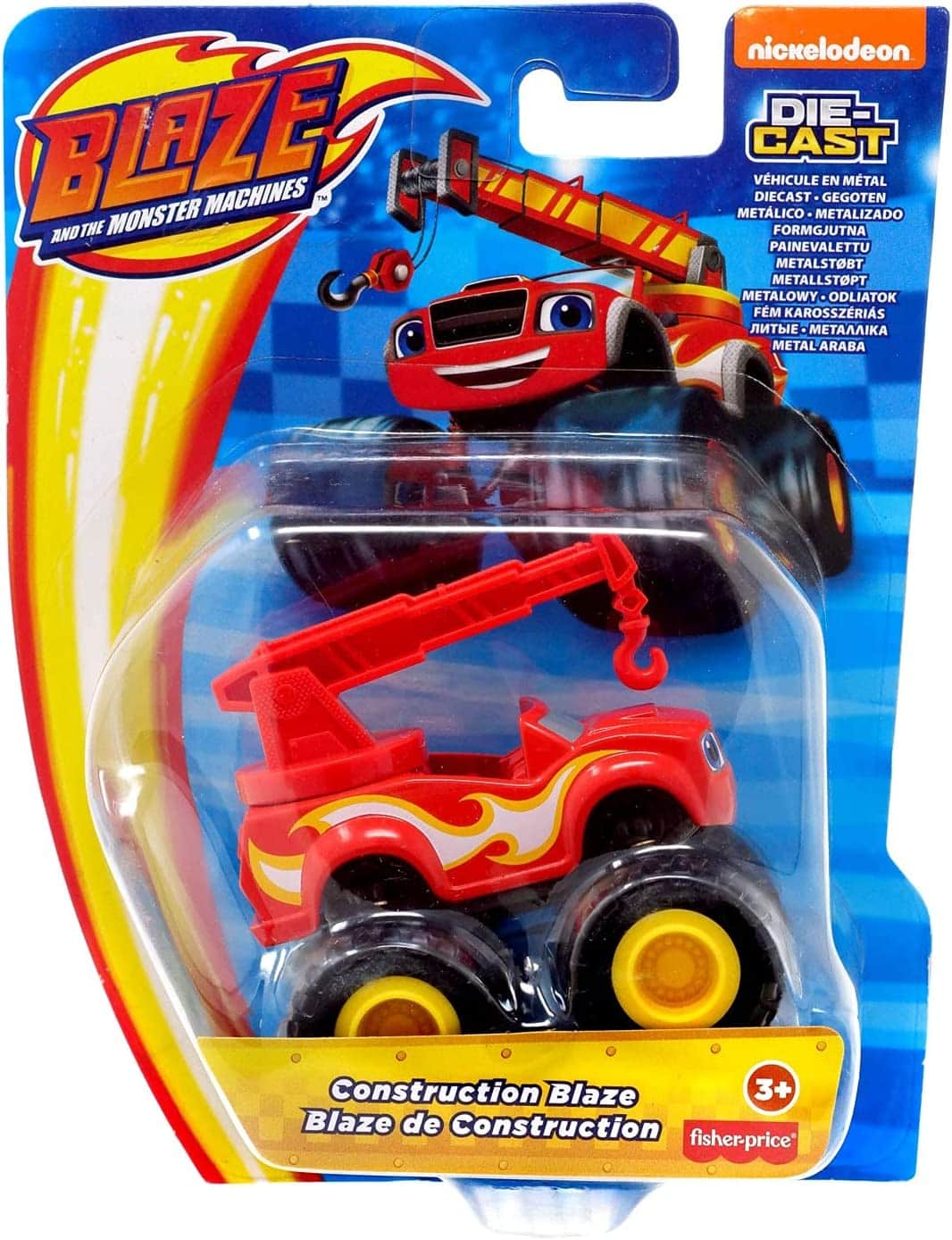 If you're looking for a more simplistic toy, which isn't going to cost you an arm and a leg, then the Fisher-Price Blaze & the Monster Machines Construction Diecast Car is probably the one that is going to interest you the most.
It goes without saying that this is a very basic product. However, the quality withstands a lot of use, and it's a great addition to any Blaze & the Monster Machines fan.
The car is made from sturdy diecast material, and I would be confident that it's going to last a long time if looked after.
Both my boys complained that the crane on top of the truck did not move, which the advert led us to believe it did, and I thought it would have been a nice addition to make it slightly more enjoyable. However, for the price, my expectations weren't overly high regarding technicality.
Overall we thought it was a great budget toy and an excellent addition to the collection.
Pros
Low price
Durable
Good quality material
Fat delivery
Cons
No movable parts
Very small
Blaze and the Monster Machines Frequently Asked Questions
Question: Who Makes Blaze and the Monster Machines Toys?
Answer: Fisher-Price is the leading brand that comes up repeatedly when looking at Blaze and the Monster Machine toys.
Question: Do the Blaze & the Monster Machines Trucks Work With All of the Tracks?
Answer: Most of the individually purchased Monster Machine trucks will work the playset tracks. But do check the information before purchasing.
Question: Do the Blaze and the Monster Machine Tracks Fit Together?
Answer: Yes. All the tracks purchased separately can be interlinked with other Blaze and the Monster Machines tracks from Fisher-Price.

Blaze and the Monster Machines Conclusion
My family and I enjoyed the Blaze and Monster Machines toys we tried out. Our favorite ones, the Nickelodeon Blaze & the Machines Monster Dome Playset, came up top for me because of the durability and the kids because of the loop-the-loop concept.
We really liked the educational value of the Blaze and the Monster Machines Axle City Adventure Game. Personally, I loved the Nickelodeon Blaze & the Monster Machines and Animal Island Playset because they stood out as slightly more unique than other products in the brand.
As I have shown, most of the Blaze and the Monster Machines products are made by Fisher-Price, meaning that you can be sure these will be safe for your children. Still, other companies on the market attempt to replicate the brand, which is why it's advisable to thoroughly inspect the product's safety before trusting it with your child.
Continue reading: