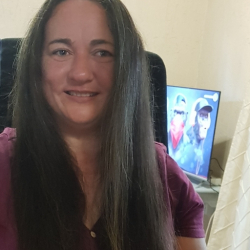 Latest posts by Caroline Lambert
(see all)
It folds my heart into millions of layers when I see my kids enjoy constructive toys with educational purposes. The best Super Wings toys come with a few excellent advantages. The types of toys from Super Wings fall into a transformation theme, similar to construction toys that promote sensory and emotional stimulation.
Super Wings are age-appropriate to help children through early childhood development by encouraging the activities toddlers and preschoolers enjoy, which look adorable! They remind me of the Disney Cars characters. My son is still a massive fan of the movies, and he would've loved these toys.
My daughter is young enough to continue benefiting from construction and sensory toys, which explains why I dug into the details about the best Super Wings toys. Would you love to see what I found?
Wings Away!
Super Wings is another Prime Video animated series for little ones. Jett and his friends soar the skies, delivering packages worldwide. However, these little airplanes also transform into robots, making the toys an excellent choice for educational, sensory, and constructive playtime activities.
I'll share the secrets about how constructive and sensory toys combine to help toddlers and preschoolers deal with those massive feelings before they have tantrum troubles. Yes, there's an emotional benefit to the combo. Here's a peek at the top character toys that also transform to match my sensory and constructive activities:
A Quick Guide to the Best Super Wings Toys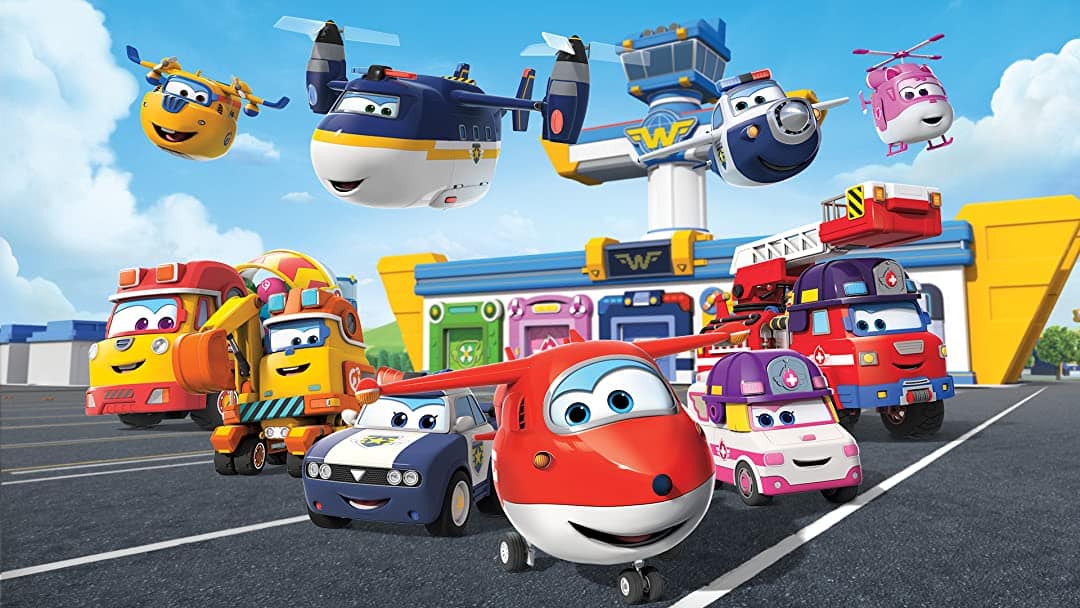 Super Wings look like Transformers and Cars had babies, becoming exciting educational toys for young kids. First, let me share the valuable information I found about these types of toys and how you can use the knowledge to help your children thrive. Then, I'll share how I picked the best Super Wings toys.
What Makes Super Wings Toys Special?
Super Wings toys are a fantastic playtime for kids. Toddlers and preschoolers have so much to learn, using playtime activities to soak the knowledge into their little sponges. It's a fabulous process a child can enjoy while parents know how to pick the best toys for their little ones.
Super Wings offer construction and sensory toys in one. Constructive play invites children to learn patience, perseverance, resilience, imagination, and focus while exercising their finger muscles to improve fine motor skills. Children learn to express emotions and test the boundaries of their imaginations healthily.
Sensory toys offer similar benefits, targeting emotional resilience, perseverance, and increased concentration. However, sensory toys bring something unique to constructive playthings because they also provide comfort from the frustrations following the failure to transform the toy correctly by stimulating the child's touch.
Advice for Creative Parents
Toddlers and preschoolers have a world of knowledge to gain. Transformation toys that offer sensory and constructive play are pivotal activities that promote the right skills. In addition, children are more likely to persevere when they feel comfortable with failure, which I know is something we have to face as adults.
My daughter had faced many failed experiences the wrong way before I introduced toys that target perseverance and resilience while calming her down. The feel of the shifting pieces between her fingers grabs her attention and makes her want to try again. It also holds her attention to prevent utter frustration.
Super Wings toys are a magnificent theme that welcomes her to the world of multiple educational activities while she has fun. Sure, she threw her toys around a few times, but she loves playing with Super Wings now. Her emotional maturity has exceeded my expectations, and I give the credit to toys like Super Wings.
I advise you to introduce Super Wings or similar toys to toddlers and preschoolers battling their emotional expressions and giving way to frustration. It's challenging for them to learn when they only face disappointment with toys that don't massage their calmness while creating a challenge simultaneously.
How to Select the Best Super Wings Toys
I have a simple method for picking the best Super Wings toys:
I want various famous characters behind constructive playthings.

I like toys four inches or larger for little hands to enjoy the robotic features and transformations better.

The toy must transform and not merely have remote-control access.
Best Super Wings Toys: Meet the Crew
Super Wings toys are a treat for children because they also offer playtime activities that promote curiosity. Some Super Wings fly, while others transform from cars to robots. Let's dive into what makes each one unique for the best characters, and I'll share why I'm not mad about them.
I peek at my daughter's Prime Video series now and then. I remember Astra as a spacecraft model from season two. I love any cartoon character that exceeds the bounds of normalcy because it encourages my little girl to reach for her dreams. Of course, she's not dreaming about outer space, but the message is in the details.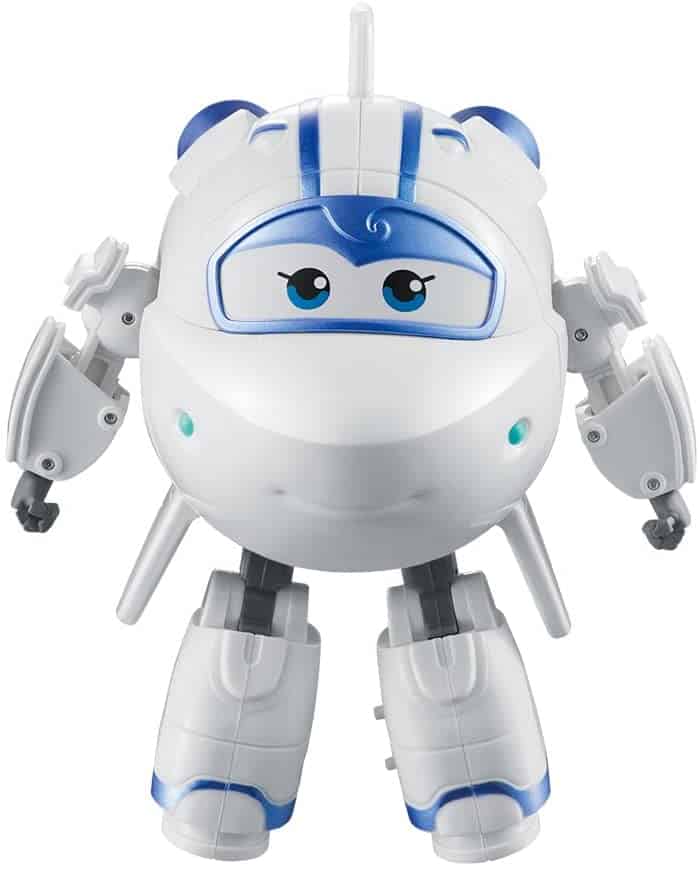 Features
Character: Outer Space Astra
Size: 5″
Type: Super Wings Astra Transforming Airplane Bot
Yay
The Astra Transforming Bot only takes ten steps to transform between her bot and airplane models
Astra is the one character that takes the geographical lessons to new heights with her outer space abilities, teaching little ones about a new frontier
Nay
Astra isn't suitable for kids under three because her transformation steps are too complicated
Astro is Astra's twin brother, making him another high-flying choice for dreamers while enjoying sensory and constructive playtime. I wasn't sure when he came into the show, but my daughter says it was a while after Astra. I love the galactic duo because they promote dreams higher than the sky.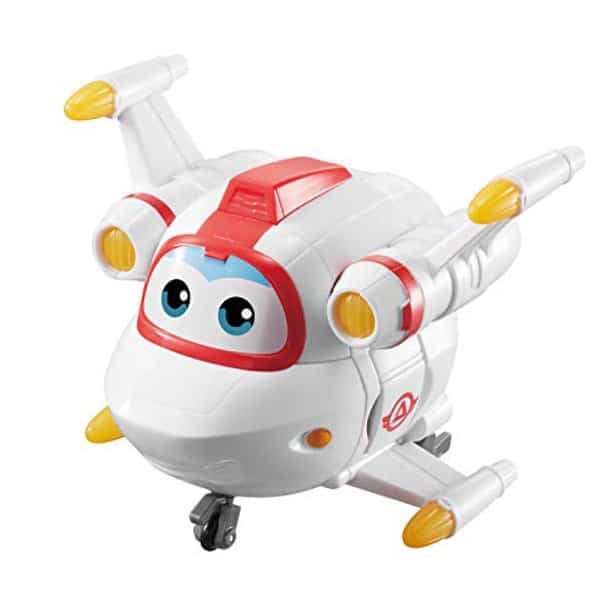 Features
Character: Outer Space Astro
Size: 5″
Type: Super Wings Astro Transforming Airplane Bot
Yay
The Astro Airplane Bot has the same transformation as his sister, taking ten steps to complete each change
Astro follows in the field of teaching kids about space, even if it's simple lessons about where the sun and the moon exist
Nay
Astro is also unsuitable for kids under three because of a complicated transformation
My daughter is like most little girls. She loves pink and purple, and Crystal is one of her favorite airplane bots from the show. I love Crystal after some research because she enhances the idea of becoming resilient. She's a character well-known for flying to super cold areas. Only special planes can navigate the icy weather.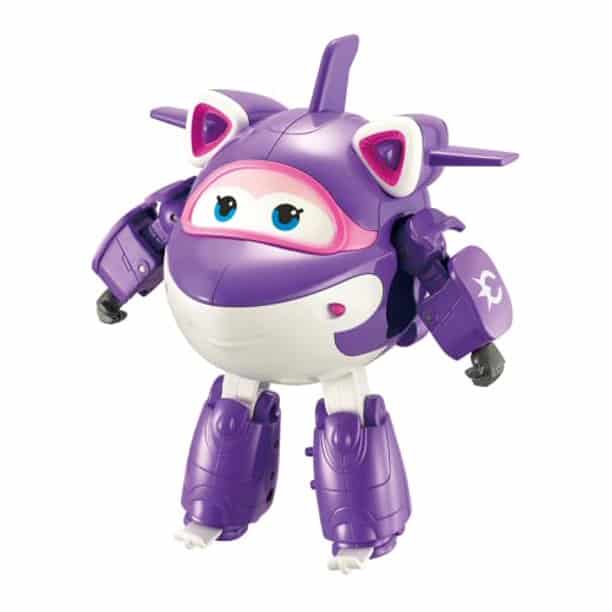 Features
Character: Snow Girl Crystal
Size: 5″
Type: Super Wings Crystal Transforming Airplane Bot
Yay
The Crystal Airplane Bot has the same ten-step transformation, but I've felt the changes, and she transforms smoothly
I love that Crystal introduces young minds to new ventures and places in the show, and the colors are fantastic for little girls
Nay
Crystal's nose looks peculiar because it looks like she doesn't have a mouth
Dizzy is pink; you already know how much my daughter loves the color. My daughter is everything you imagine in girly children. Dizzy's character is another inspiration when I see what she does for friends in the show, including the main character, Jett. She's such a helpful helicopter bot with a massive heart.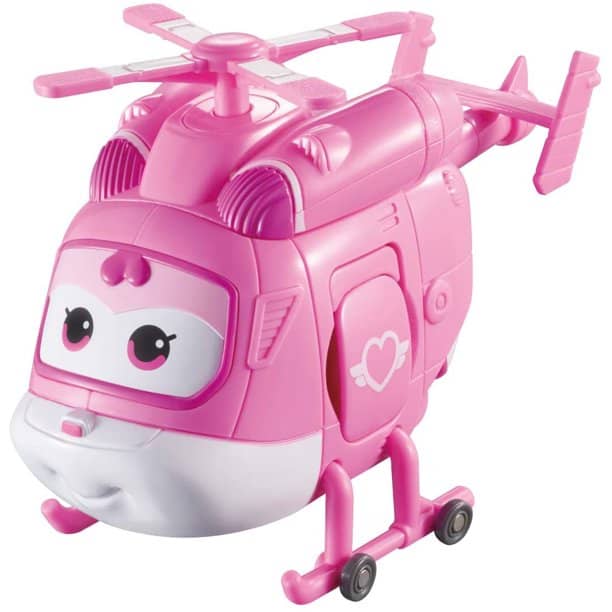 Features
Character: Helper Dizzy
Size: 5″
Type: Super Wings Dizzy Transforming Helicopter Bot
Yay
The Dizzy Helicopter Bot also comes with ten steps for transformation, but she changes from a helicopter to a robot instead of an airplane
I love that Dizzy shows little children how to help friends when they're in need, and she's a popular color for little girls
Nay
Children might want the airplane bot models because they're the Super Wings team, but Dizzy is part of the team
Donnie is an adorable character from the show. I saw him in a few episodes, and I admire that he's a clever boy (or should I say airplane?). Each Super Wings character brings a few extra lessons beyond the sensory and constructive playtimes. For example, Donnie can encourage children to be curious because he's an inventor.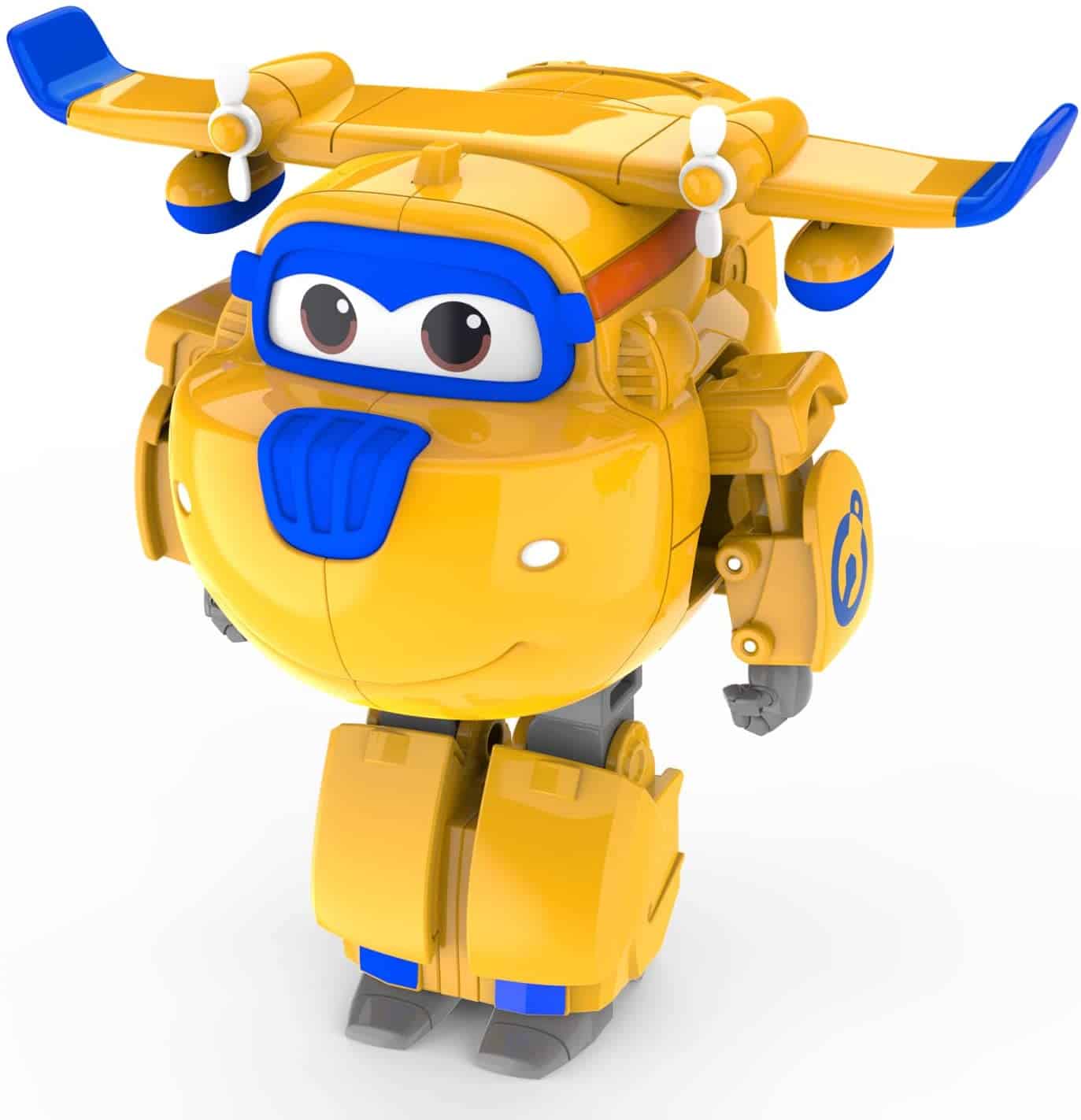 Features
Character: Clever Donnie
Size: 5″
Type: Super Wings Donnie Transforming Airplane Bot
Yay
The Donnie Airplane Bot is another ten-step transformation with two propellers young children can turn for extra sensory play
I love Donnie because he's an intelligent airplane bot with a helpful nature, and his smile is enough to push a child's dreams
Nay
Donnie comes with a more complicated ten-step transformation again
I wasn't sure about adding Golden Boy because he's a villain in the show. However, my daughter says her friends love the toy. Maybe it's shiny to create an extra layer of sensory depth. Perhaps the toy offers a chance for kids to face the villains against the Super Wings heroes? Either way, it's popular and must be on the list.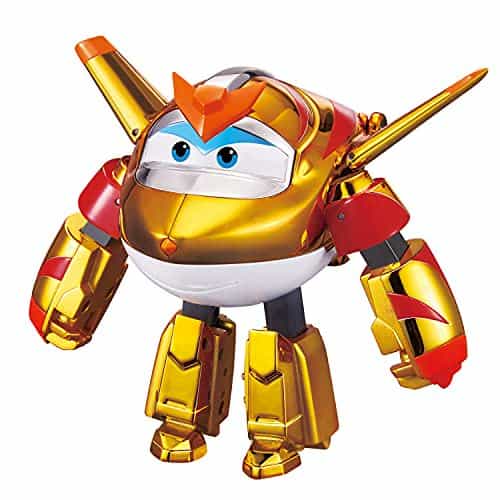 Features
Character: Naughty Golden Boy
Size: 5″
Type: Super Wings Golden Boy Transforming Airplane Bot
Yay
The Golden Boy Airplane Bot has a seamless ten-step transformation with wings that flap up and down
I love that the Golden Boy has an attractive color scheme that makes children want the villain among their favorite Super Wings toys
Nay
The Golden Boy Bot represents a villain, and I'm not crazy about the idea
I'm making up names to put with the characters if you haven't noticed yet. I call Grand Albert a cowboy because of a story my daughter shared. Grand Albert is a leader, much like elderly cartoon characters. He motivates Jett and his friends, and he once wore a cowboy hat while telling them what to do. The story stuck.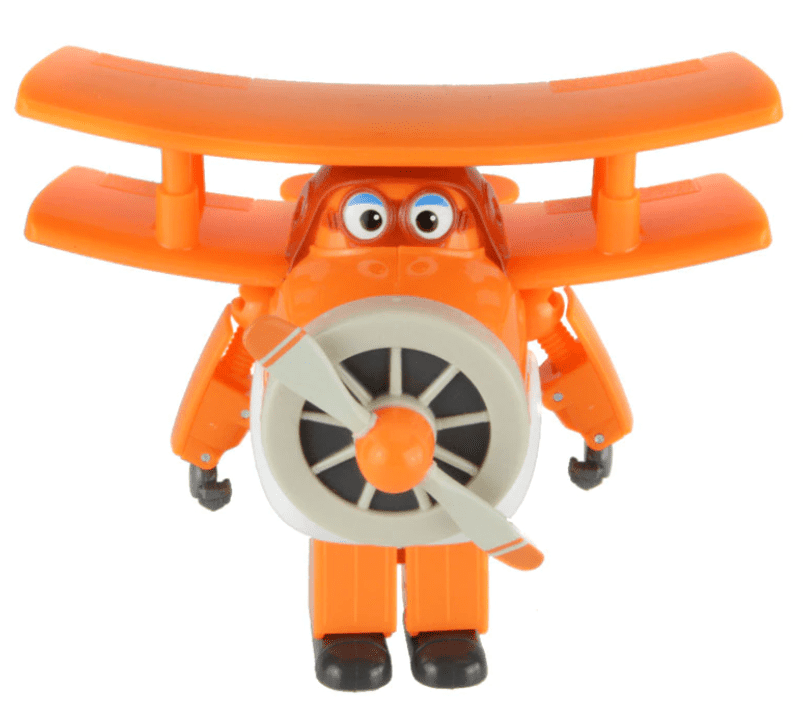 Features
Character: Cowboy Grand Albert
Size: 5″
Type: Super Wings Grand Albert Transforming Airplane Bot
Yay
The Grand Albert Airplane Bot has ten steps to change from a robot to an airplane, and he has a moving propeller for extra sensory play
I love Grand Albert because he represents a vintage-style airplane from Canada, and I can imagine the cowboy hat
Nay
Grand Albert undoubtedly doesn't work for kids under three because of its small parts and a complicated transformation
Jett is the head honcho of the show. Every child who watches the show will want the tiny red plane that makes them laugh. Jett makes me think of the leading car from the Disney movie, but he's an adorable character with a fat smile. I love his determination, which pushes my daughter to be the same.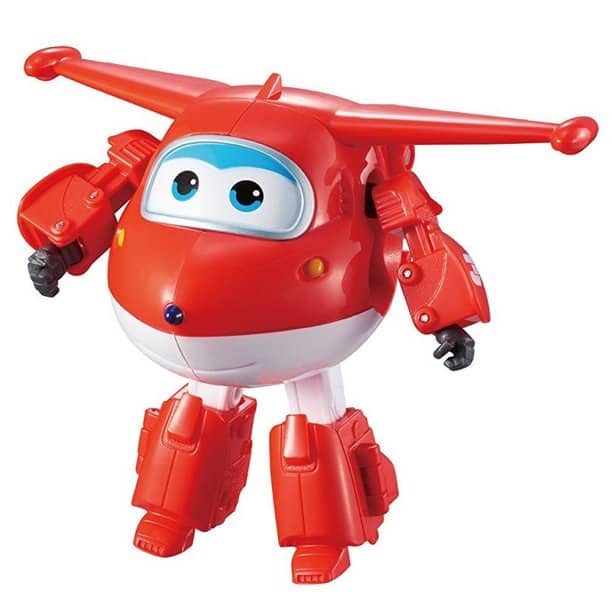 Features
Character: Main Honcho Jett
Size: 5″
Type: Super Wings Jett Transforming Airplane Bot
Yay
The Jett Airplane Bot changes from robot to airplane in ten easy steps, and it's the main character every child wants
I love Jett's bottomless and inspirational determination in the show, always finding ways to deliver the packages to kids worldwide
Nay
The similarities between Jett and the Disney Car's movie are perhaps too close
Leo" is another unusual character from Super Wings because he looks like a police car with turbo abilities. Attach some wings to a police vehicle, and you get Leo. I love the creativity behind his character because he speeds through the roads and soars the skies to help the Super Wings finish their tasks.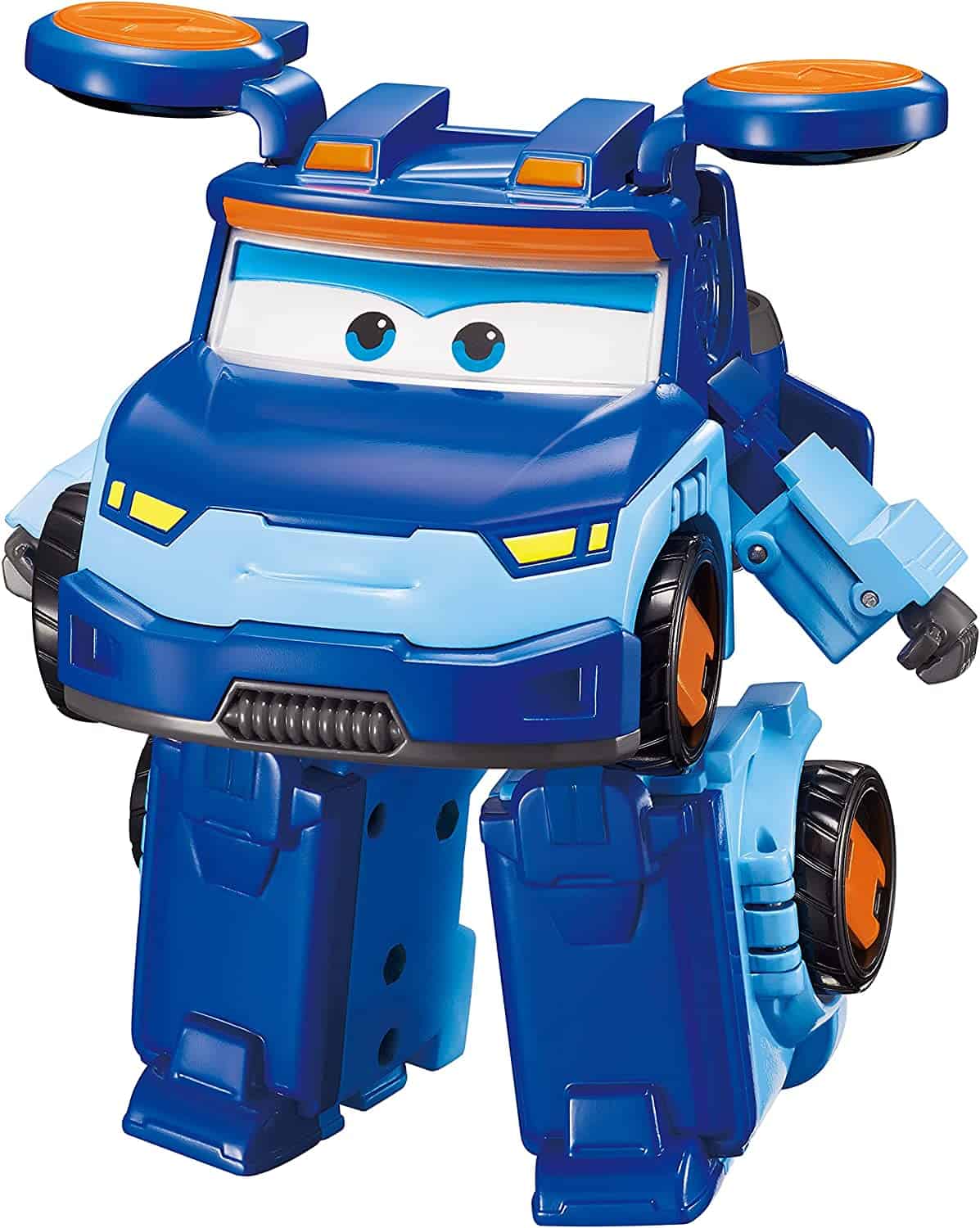 Features
Character: Hot Shot Leo
Size: 5″
Type: Super Wings Lego Super-Car Transforming Bot
Yay
The Leo Super-Car Bot has a different transformation because he changes between a robot and a car, making him unique
I love Leo's determination to make sure everything runs smoothly, and you can see it on his face
Nay
Some children might not consider him an aircraft bot, even though Leo has wings
Mira has me in two minds because I love that she's a water airplane that even swims under the ocean, teaching kids about new ventures in the world. However, she's also a little sassy and doesn't like planes that can't swim. I think the character sends mixed messages because children pick up on these things.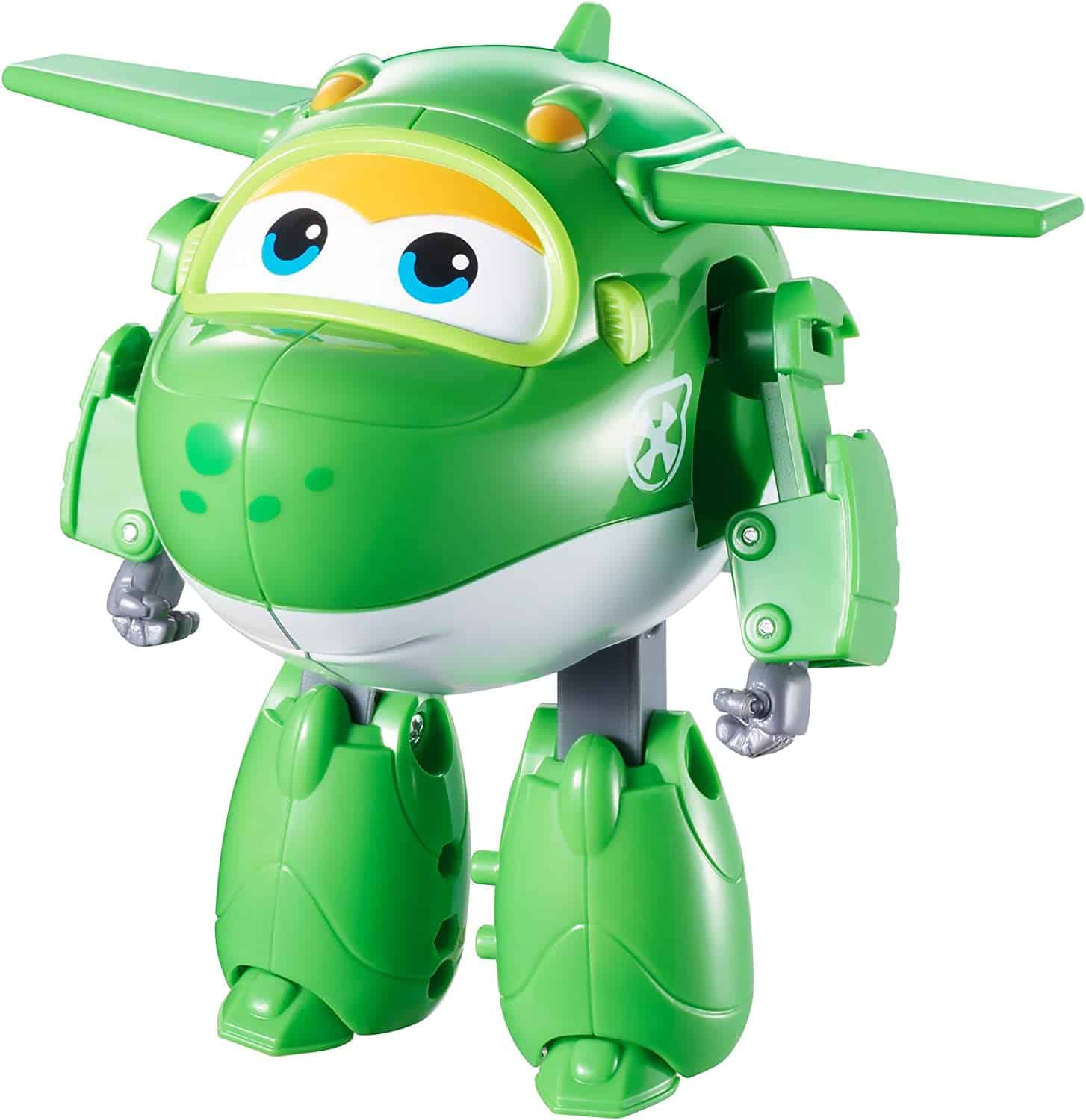 Features
Character: Sassy Water-Bound Mira
Size: 5″
Type: Super Wings Mira Transforming Airplane Bot
Yay
The Mira Airplane Bot includes a smooth and straightforward ten-step transformation and looks pretty as a green plane under the water (be careful as water play might damage the model)
I love that Mira is unique and swims like a fish in the sea, teaching children about the oceans and animals in them
Nay
I'm not crazy about Mira's sassy personality on the show
I don't know for sure, but I imagine Paul and Leo being best buddies in the show. They're police officers creatively imagined as transforming vehicle bots. Paul is a little more serious than Leo, according to my daughter. She says he never stops being the strict police officer on the show, always following the rules.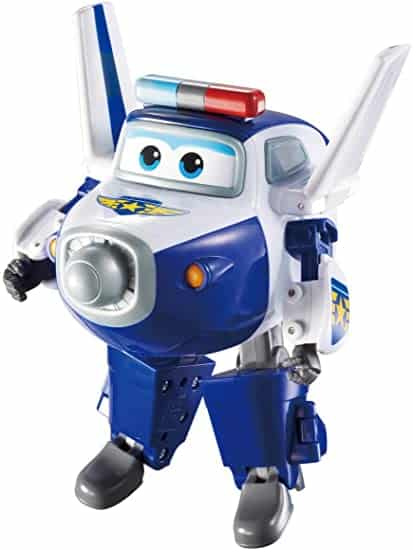 Features
Character: Serious Paul
Size: 5″
Type: Super Wings Paul Transforming Airplane Bot
Yay
The Paul Airplane Bot has ten steps to transform, and he has smooth-sailing wheels for when he's on the ground
I know what my daughter said, but I see a goofy character who tries to follow the rules and becomes silly now and then
Nay
I wish the Paul Airplane Bot had a front propeller to encourage more sensory stimulation
Sunny is a newer character in the show, but I'm in love with her bubbly personality. Sunny reminds me of my daughter more than the others because they have a boisterous personality with superstar flair. My daughter also loves dancing as much as the airplane bot does in the show. They match perfectly.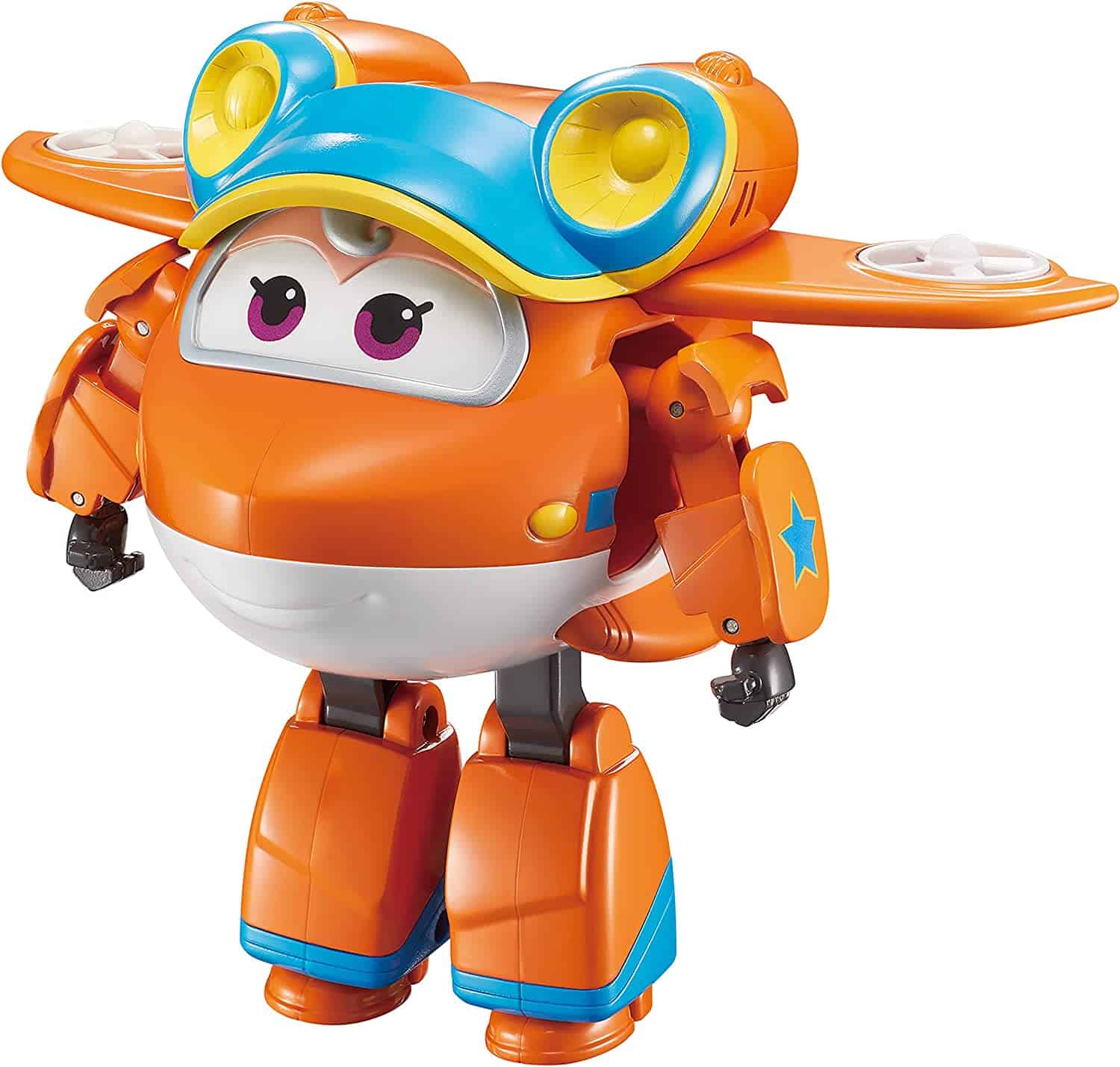 Features
Character: Superstar Sunny
Size: 5″
Type: Super Wings Sunny Transforming Airplane Bot
Yay
The Sunny Airplane Bot also has a ten-step transformation and glides smoothly on her robot wheels
Sunny's character is the closest thing to my daughter's personality, which works for you if your little one has a dancing spirit
Nay
Sunny is a newer character some children might not yet know
Swampy isn't a well-known character from the show yet because he came with the new season. However, I picked him because he's unique and teaches children about new places again. Unfortunately, few aircraft can penetrate the swamps of America. Still, Swampy is the hovercraft robot that gets where no one else does.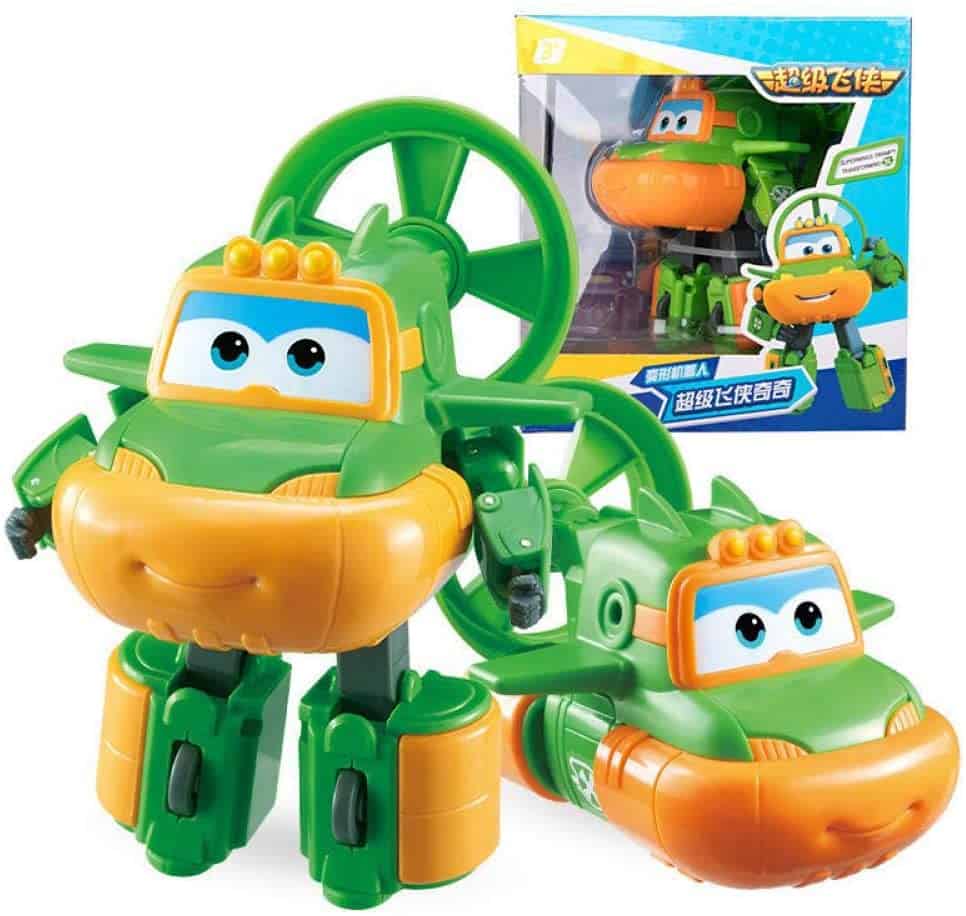 Features
Character: Wild Swampy
Size: 5″
Type: Super Wings Swampy Transforming Hovercraft Bot
Yay
The Swampy Hovercraft Bot has a smooth ten-step transformation and has movable pieces for extra sensory play
I like Swampy because he has a unique design compared to the other characters, and I love the color scheme
Nay
Some kids haven't seen Swampy yet
Top Q&As
Question: Which Super Wings Characters Have Toys?
Answer: Super Wings is an incredible series for little kids to watch on Prime Video. Every child knows Jett, the little airplane that delivers packages worldwide. He joins a team called the Super Wings, and the famous members include Donnie, Dizzy, Todd, Paul, and Astra, for which you can find excellent toys.
Question: Which Super Wings Toys Have Remote Controls?
Answer: Super Wings are famous for being constructive and sensory toys. However, some characters come as remote-controlled beauties. The Super Wings RC Jett Airplane Toy and the Super Wings RC Paul Airplane Toy offer sensory activities but no constructive play. Nevertheless, they're incredible playtime choices for little ones.
Question: What Other Super Wings Toys Exist?
Best Super Wings Toys: Conclusion
My mom loved toys, but she didn't always consider how each one taught me lessons, especially about emotional resilience. I wish I were as strong as I see my daughter becoming in a few years. Would you love to instill the educational benefits of constructive and sensory toys with Super Wings robot airplanes?
I shared the most popular characters in 2022, which comes from my daughter. You'll have to see who your children love. Suppose they want the main character. In that case, I highly recommend the Super Wings Jett Toy. Maybe your little one loves the space-venturing twins and would prefer the Super Wings Astra Toy.
I recommend getting the brother by buying the Super Wings Astro Toy. If you're not selective about villains, buy the Super Wings Golden Boy Toy to enhance your child's imaginative play. Finally, I recommend the Super Wings Sunny Toy the most for any child with the same creative spirit as my daughter.
Build your child's resilience today by buying them a constructive and sensory toy in one. Then, watch them learn other skills through the airplane robot characters' personalities on the show.
For more educational toys:
Best Jack-in-the-Box Toys Guide for Babies and Toddlers – Avid Toy Insider
Best Airplane Themed Toys Guide for Sky-High Dreams – Avid Toy Insider