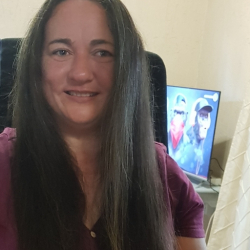 Latest posts by Caroline Lambert
(see all)
Has animation ever made you cry? Wall-E was my first good tear-jerker. I've never cried so hard for an animated character, but Wall-E was a reminder of a few sad truths in real life. Let me show you the sunny side of a tragic story with the best Wall-E toys guide.
Wall-E is such a classic toy theme that you can find toys for every activity, type, and age. Suppose your children haven't watched Wall-E yet. In that case, I highly recommend showing them the robot that made my children see the world through different eyes.
Sometimes, children also benefit from seeing the truths of life in an appropriate movie. I also promise no tears. Well, I'll try my best. Let's hop into the incredible selection of Wall-E toys available.
Bottom Line Up Front
Wall-E is officially my favorite Disney-Pixar collaboration. It set the trend to steal my heart, even more than Toy Story. My kids fell in love with it when I showed them the movie. It's a tear-jerker and an animated lesson. There's no better movie to teach kids about their actions and how the consequences can affect the earth.
Anyway, Wall-E toys are so popular that there's one for every age group, even adult fans like me. I'll give you the best pick for babies through to fans like me. Additionally, I show you the playtime lessons kids enjoy with the toys while fitting them into categories and activities. Are you intrigued? If so, take a peek at my best picks.
My Top Wall-E Toys at a Glance
Each of my best picks is appropriate for specific ages, and they fit into toy categories and activities. I also chose the top picks by considering the lesson inside the toy. Here's a glance at my best Wall-E toys:
If you like the peeks and want to learn more about how each Wall-E toy earned my winning prize, I recommend diving into the guide and details of each toy.
Best Wall-E Toys: A Complete Guide
Allow me to answer some questions you have as a parent. Why do Wall-E toys matter, and how can you use their potential to benefit your children? I'll even explain how I picked the best Wall-E toys for every age.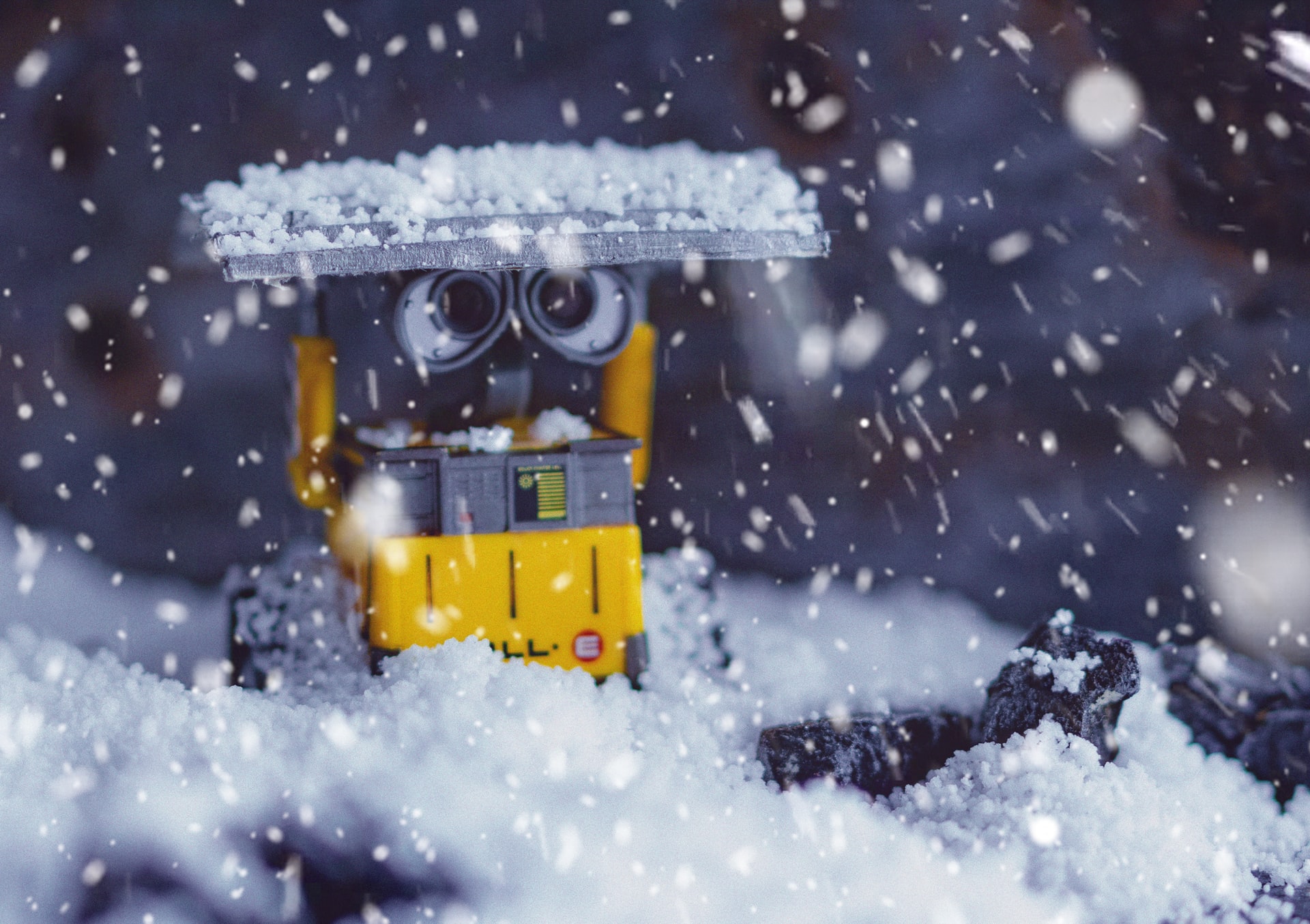 Why Should I Buy Wall-E Toys?
Wall-E has many hidden lessons in the movie. It teaches kids what happens when you lounge around all day and do nothing but eat. However, Wall-E's two most important lessons are friendship and environmental consciousness.
The movie shows that friendship is necessary for every being, even robots, and the movie teaches kids about the environment. Kids learn that their actions have an impact on the environment. Every paper they throw away and every soda can they don't recycle can become a wasteland for future generations.
How do the lessons in the movie not make it memorable? Besides, Wall-E is one of the saddest stories ever told. It's a beautiful kind of sadness. I never thought animated movies could make me cry until I watched Wall-E the first time. Maybe I cried the second and third time, too.
At first, I was worried that an animated movie could be so depressing, but it was also inspirational. It had an uplifting ending, one that felt realistic. I do mean realistic in Wall-E's realm. I love that my kids enjoy the happy series and movies common on television today.
Still, a film with such emotional influence can introduce them to another side of what real life truly involves. We want our children to have realistic expectations, but we don't want them learning the lesson from poor writing. Disney and Pixar sure know how to hit the nail on the head, which somewhat leads to my advice.
Advice for Wall-E Fans
I believe I have a superpower as a mom. I can pick movies and toys related to them that bring double lessons for my kids. Movies can teach children lessons, especially carefully chosen ones. However, toys also come with lessons. Each toy and activity type can teach children lessons while enjoying their playtime habits.
I love the lessons Wall-E teaches my kids because I'm environmentally conscious, and I want them to cherish friendship and recognize their potential. I can't love it enough when I combine that love with playtime so that they also learn from the toys. Parenthood is the most exciting time, but it's also a time for you to think smartly.
I show you the best toys for kids by age, but each will possess lessons you can direct at children of that age. Each one will show you which activity potentials they target, which is excellent to know if your kids love playing in specific ways. The more they love the toy theme and activity, the more they learn from playtime.
How to Buy the Best Wall-E Toys
My rules for picking the best Wall-E toys are grounded in lessons and activities. I'll look at all the Wall-E toys appropriate to specific age groups. Still, the winning toy must come with a lesson and fit into a playtime activity.
Best Wall-E Toys Guide: Wall-E and Friends
Admittedly, there aren't many Wall-E toy types, but there are incredible toys for kids of all ages. As long as a toy is suitable for kids of specific age groups and matches an activity, it's all you need when considering a new Wall-E toy for your kids. Let's get into why each toy won the age group.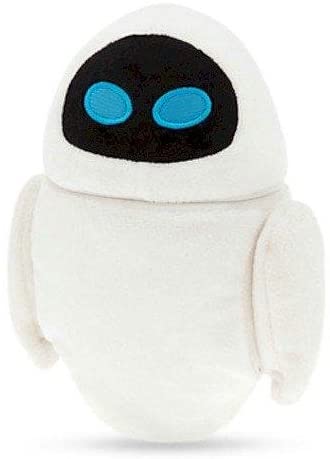 Babies are challenging to match to suitable toys because you have to be careful of choking hazards. The best kinds of toys for babies are undoubtedly plush options. They offer sensory experiences and a chew toy for your little one while they're teething. Eve makes the best plush toy for babies.
Features
Type: Eve plush
Activity: Sensory play
Lesson: Fine motor, emotional, and social
Pros
The eve plush is a gorgeous option for babies, having no-lose pieces
Babies can safely chew on Eve's robotic arms
Cons
The Eve plush doesn't match her movie appearance precisely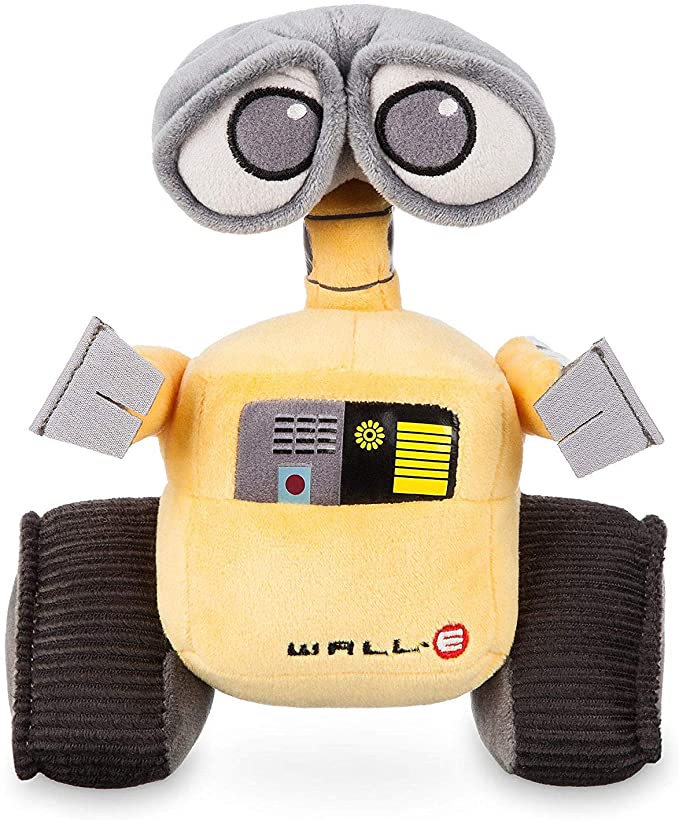 The first toddler year is another challenge because kids still shove everything in their mouths. You should supervise young toddlers with plush toys if they have Wall-E's hands. The Wall-E beanbag plush is an upgrade from the simple Eve plush. It has a different texture and brings many smiles to tiny tots who squish his body.
Features
Type: Wall-E plush beanbag
Activity: Sensory play
Lesson: Social, communication, and emotional
Pros
The Wall-E plush is beautiful and has claws like the movie robot
Kids will want to turn the little robot into their friends to make him smile
Cons
Be careful of the claws and a young toddler's tendency to chew everything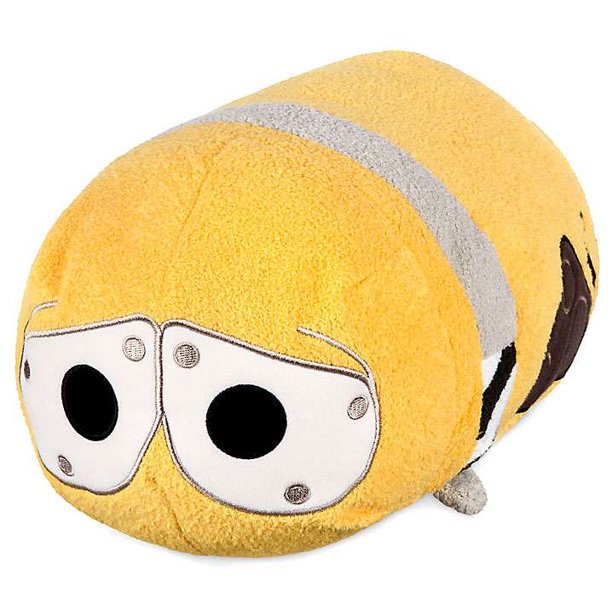 I'll stick to plush toys for 2-year-olds because they still chew everything. I was looking for another Wall-E sensory plush for this age group and found the adorable Tsum Tsum version. Again, it offers a unique texture, and it looks like a Wall-E bean. It takes kids about three years to stop putting everything in their mouths.
Features
Type: Mini Wall-E plush
Activity: Sensory play (also Montessori play)
Lesson: Communication, emotional, and social
Pros
Young toddlers love the feeling of squishing a Tsum Tsum Wall-E plush toy
It shows Wall-E's iconic sad eyes, which every fan loves and might encourage little ones to understand emotions better if you talk to them about it
Cons
It also looks like a minion and might be mistaken for one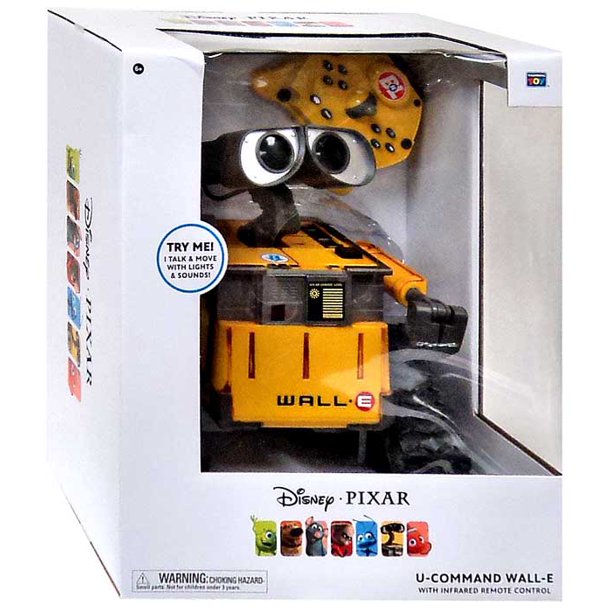 At three, kids have so much going on in their learning minds. Sensory and educational toys are a must-have for this age group. Wall-E has a few sensory and educational options, many of which have radio-controlled playtime potential. I put this toy in the three-year group, but it also works for kids older than three.
Features
Type: Interactive Wall-E toy
Activity: Educational play
Lesson: Sensory, critical thinking, and problem-solving
Pros
Kids can control color-changing eyes, sounds, and movements with this awesome radio-controlled Wall-E robot toy
Wall-E has realistic voice controls, which also teach kids improved communication
Cons
It's a pricy investment, but it can be enjoyable for kids for years to come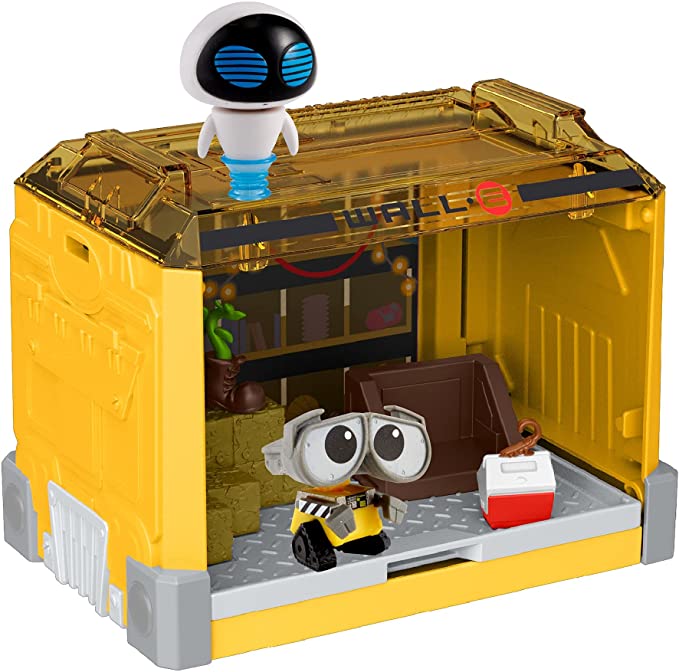 Kids love stackable toys at this age. They want building blocks, but Wall-E building kits won't be appropriate for 4-year-olds because they have too many pieces. Mattel makes a fantastic stacking toy for kids who love storytelling and imaginative play. This kit is simple enough yet challenging for this age group.
Features
Type: Wall-E stackable toy
Activity: Imaginative play
Lesson: Critical thinking and problem-solving
Pros
The Wall-E building kit is an excellent challenge for kids to exercise their critical thinking while having fun
The kit includes the two most-loved characters and the famous plant that inspires a positive end to the movie
Cons
A child can only stack the little blocks so many ways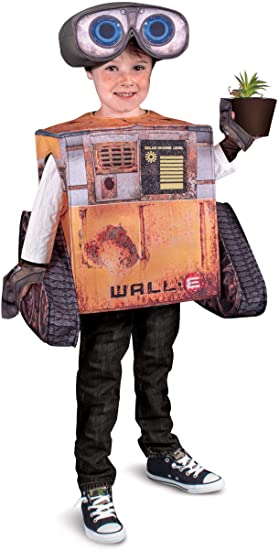 Do your kids love playing dress-up as much as my little girl? She yells with excitement when she sees costumes from her favorite movies. I'd love to find the Eve costume for her next Halloween excursion. I think she'd look strange in a Wall-E outfit, but children see things differently. I may see a boy costume, but I could be wrong.
Features
Type: Wall-E costume
Activity: Imaginative play
Lesson: Role-playing and social
Pros
The Wall-E costume looks fantastic and realistic for a Halloween or role-playing activity
It even includes the famous plant that reminds kids of the environmental lesson
Cons
It only fits kids between four and six and may suit boys better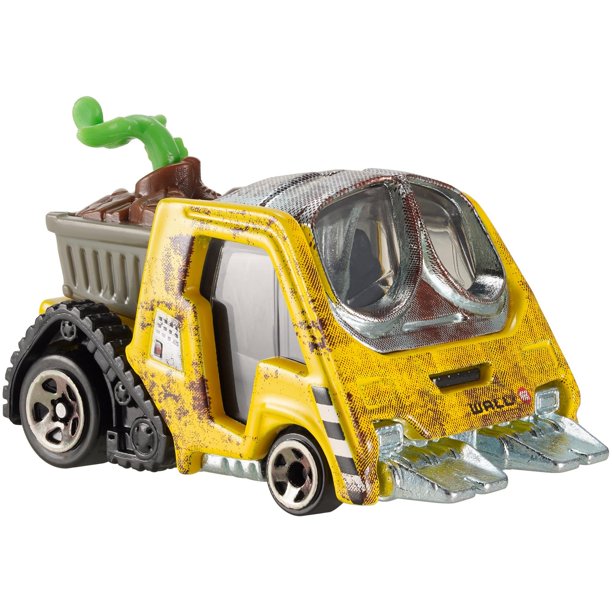 No, I'm not sharing another Wall-E boy's toy. I enjoyed cars as a child, and the Wall-E toy truck would've appealed to me. Toy cars inspire imaginative play and storytelling. This toy is a 1:64 scale diecast vehicle that could appeal to kids who love collecting toys from their favorite movies.
Features
Type: Wall-E diecast car
Activity: Imaginative play
Lesson: Fine motor and storytelling
Pros
Kids enjoy retelling their favorite stories by having the cars and figures from the movie
It's a beautiful toy with durable and long-lasting materials that also carries the famous plant
Cons
The dump part of the truck is plastic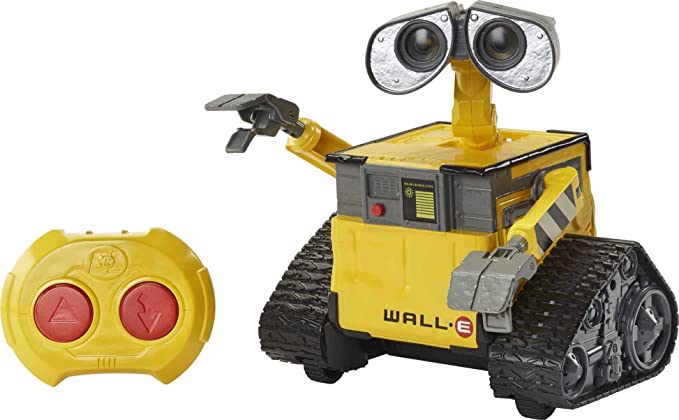 Remote-controlled Wall-E robots never grow old, and they appeal to many age groups. I had to add another robotic educational toy. This Wall-E robot isn't as complicated or has as many features as the last one. Still, it's another fun activity for kids who want to interact with their favorite movie characters.
Features
Type: Radio-controlled Wall-E robot toy
Activity: Educational play
Lesson: Cause-and-effect and critical thinking
Pros
The R.C. Wall-E robot toy has lights, sounds, and intricate movements for kids to have tons of fun
Inspire kids to immerse themselves in a world of robotic educational activities
Cons
The remote only controls the actions (buttons on the robot create sound and light effects)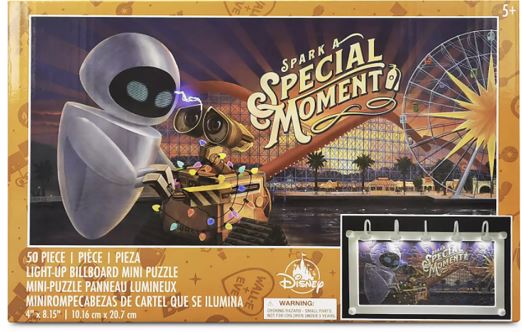 Puzzles are classically educational, and every child should own a few during their developmental years. I couldn't find one for younger kids, but this Wall-E puzzle has a challenging 50 pieces for this age group. I enjoy it when my kids play with educational toys. Additionally, it makes excellent wall art when complete.
Features
Type: Wall-E puzzle toy
Activity: Educational play
Lesson: Critical thinking and problem-solving
Pros
The Wall-E puzzle shows a billboard of Eve and Wall-E as a special moment celebration
It looks fantastic on a child's bedroom wall if you frame it once they build the puzzle
Cons
You'll have a sad child if you lose one piece of the puzzle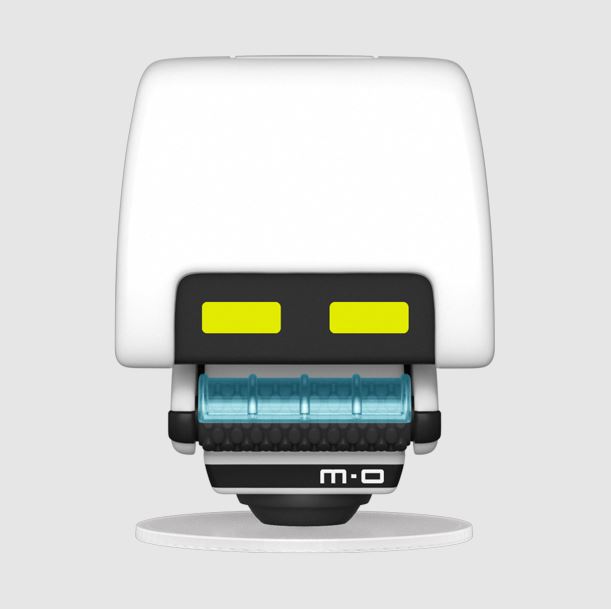 At nine, kids show a greater desire to collect toys from their favorite movies. They understand the value of nostalgia better than preschoolers. Tweens learn responsibility and cherish their best toys. I chose the Mo vinyl figure because the poor robot never catches a break from cleaning up after Wall-E. Does it sound familiar?
Features
Type: Wall-E Mo vinyl figure
Activity: Social play
Lesson: Social and emotional
Pros
The Mo vinyl figure is one of the first beauties to help kids exercise their genuine passion for their favorite characters
It's a Wall-E Funko Pop with an issue number that makes it collectible for kids and older fans
Cons
It's not one of the two most-loved characters and isn't posable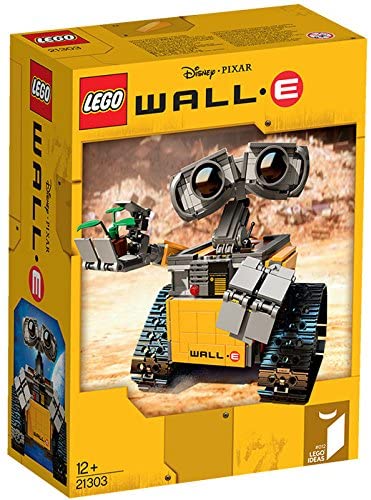 I've been waiting to sneak the Wall-E Lego building kit into the best picks, but it's a challenging pack that doesn't suit younger children. At ten, children can enjoy the time and patience it takes to build their favorite movie character. I love that it also includes an instructional booklet that works for 10-year-olds.
Features
Type: Wall-E Lego building kit
Activity: Construction play
Lesson: Critical thinking, patience, and problem-solving
Pros
Every child must own at least one Lego kit, and the Wall-E building kit is a standout option
Kids can open Wall-E's trunk and move his arms up and down when it's complete
Cons
It better suits kids over 12, but I recommend teaching younger children to play with building kits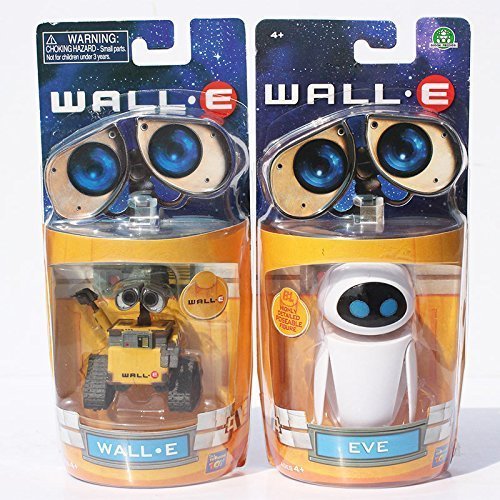 I noticed how much my son enjoyed action figures around this age. It was his favorite type of toy well into his teenage years. Tweens can be shy about imaginative play, but it's merely a phase. They still need to exercise their imaginations. The Wall-E and Eve action figures are a classic starter for any fan.
Features
Type: Eve and Wall-E action figures
Activity: Imaginative play
Lesson: Social and emotional
Pros
Children have to use their imaginations to play the best games with Wall-E action figures
The Eve and Wall-E action figures are posable for added excitement
Cons
They're smaller than most action figures, but they're well-designed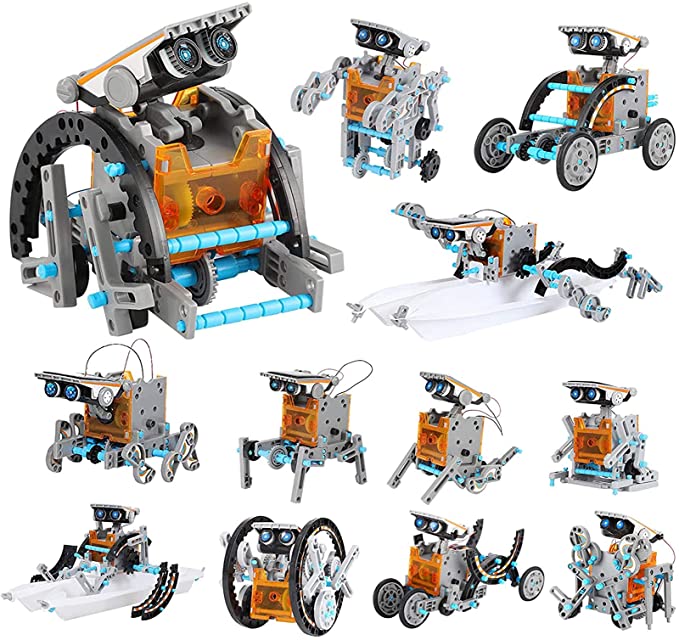 I've made one exception to my best Wall-E toys. Technically, the S.T.E.M. learning robot is not a Wall-E branded toy, but it looks like Wall-E and offers a world of lessons. It's also a building kit and interactive toy that appeals mainly to older kids. Children can build numerous robots, but two styles look like Wall-E.
Features
Type: Wall-E ST.E.M. building kit
Activity: Educational play
Lesson: Critical thinking and creativity
Pros
Kids can build 12 different robots, giving them plenty of rebuilds on a Wall-E modeling kit
It's a S.T.E.M. toy that improves science, technology, engineering, and mathematics skills
Cons
It's not a Wall-E branded toy if you want the actual theme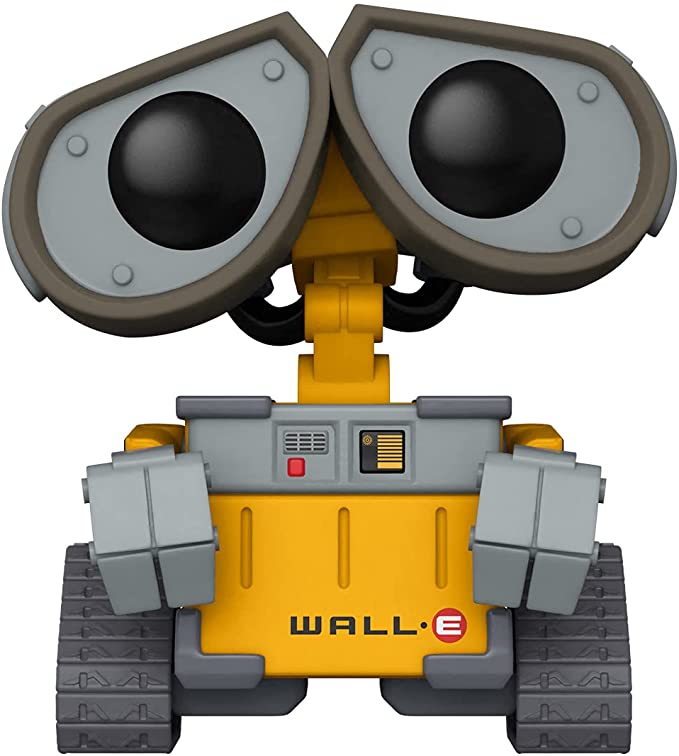 Teenagers can pretend not to like toys anymore, but two main types appeal to them. Wall-E plush and vinyl figures are popular with teenage fans. I like this Wall-E figure because it makes me think of a 13-year-old's typical daily expressions. You know what I mean. New teens have a lot of emotional outbursts
Features
Type: Wall-E vinyl figure
Activity: Imaginative play
Lesson: Emotional and social
Pros
I love how the Wall-E figure's expression matches the movie and a teenager on a rainy day
It's a jumbo Wall-E Funko Pop that measures 13 inches tall
Cons
I would've loved more metallic features on Wall-E's body, claws, and drivetrain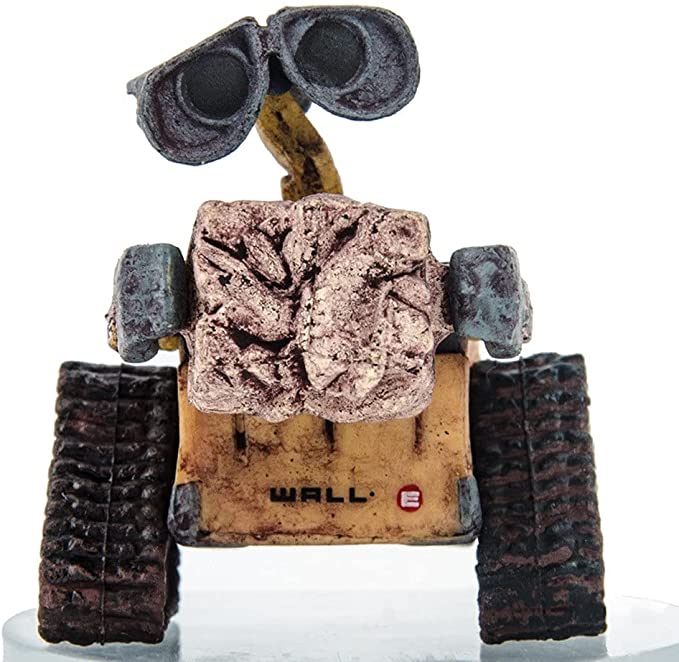 Teenagers also begin to cherish realistic-looking toys because they're becoming young collectors. No toy looks more realistic than the Wall-E true-to-scale posable figure. It isn't a life-sized scale, but the details match Wall-E while he collects dirt on earth ideally. The figure makes you feel sorry for the poor little robot.
Features
Type: Wall-E scale figure
Activity: Imaginative play
Lesson: Responsibility and emotional
Pros
It's the most realistic version of Wall-E I can find after scouring the internet for every option
It's an incredible option for kids who want authentic style toys, especially if they still enjoy imaginative play
Cons
The seller doesn't share the scale of the Wall-E figure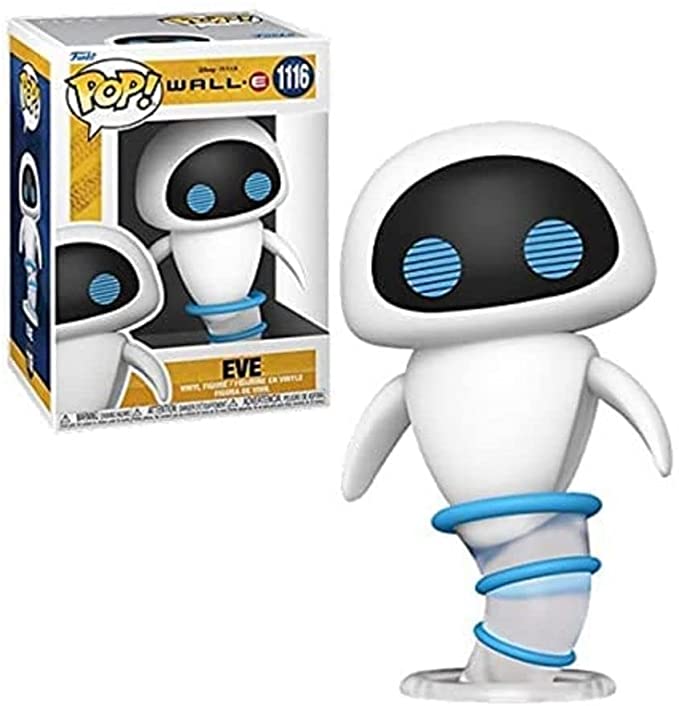 I showed you the best Wall-E Funko Pop, but fans love Eve as much as her friend. You're not sure whether she'll help Wall-E in the movie, but she ends up being as much a hero like him. Older teens can enjoy collecting the alternative for their Wall-E vinyl figure. I also love her stand because it adds an effect.
Features
Type: Eve Funko Pop
Activity: Imaginative play
Lesson: Emotional and responsibility
Pros
Teens should own the Eve vinyl figure if they have Wall-E because the pair is inseparable
The Eve vinyl figure has a beautiful base that makes her look like she's hovering
Cons
Some fans might prefer a simpler version of the Eve vinyl figure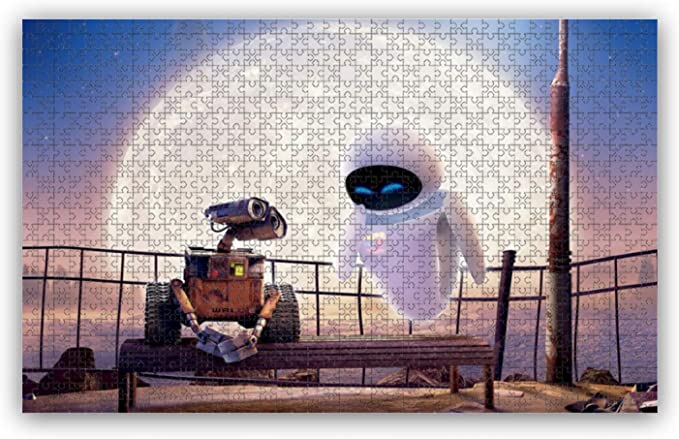 I can't keep showing you the best vinyl figures and plush for Wall-E fans. Teenagers also love wall art, so I'm sneaking another puzzle into the mix. The Eve and Wall-E puzzle strike an emotional bond with fans because it shows the iconic friendship between the two heroes of the movie. Teens will hang this puzzle if they're fans.
Features
Type: Eve and Wall-E puzzle
Activity: N/A
Lesson: Critical thinking and social
Pros
Imagine a teenager completing this beautiful puzzle and hanging it on their walls instead of all the rocking, banging, and trending posters they usually add to their bedroom walls
The complete Wall-E and Eve puzzle showcases a solid emotional bond between friends
Cons
Not all teens love puzzles, and some won't like wall posters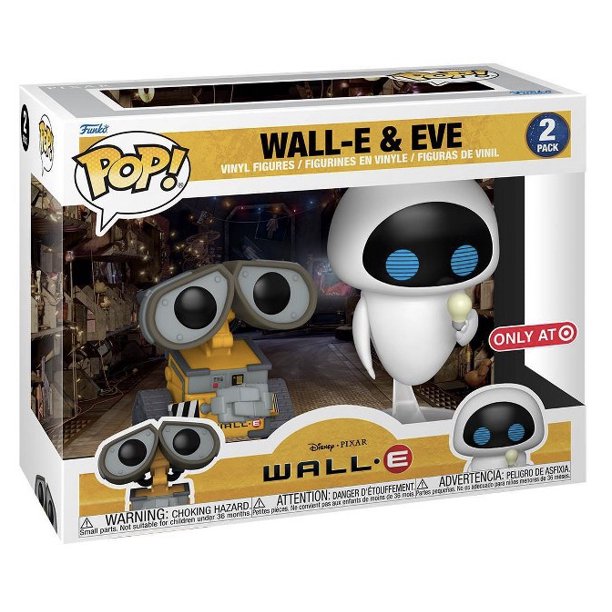 Indeed, I've jumped right back into the vinyl pops. However, vinyl figures and plush toys appeal better to me as a collector. The Wall-E vinyl figure set is my salute to collectors of all ages over three. The friendship between Wall-E and Eve is the second most important lesson in the movie, and I must own the set.
Features
Type: Wall-E and Eve vinyl figures
Activity: N/A (collectible)
Lesson: N/A (collectible)
Pros
The Eve and Wall-E Funko Pop vinyl 2-pack figure set is the iconic option for true fans
It's also an exclusive set that makes it more collectible for Wall-E fans
Cons
The vinyl figures are smaller than most Funko Pops, and you don't get a protector case
Top Q&A
Question: Are Wall-E Toys Popular and Worthwhile?
Answer: Sure, Wall-E toys don't come in many types, but you have to know how popular the Disney-Pixar inspiration is for fans. Wall-E toys represent a movie so inspirational and with many lessons for real life. The toys double the lessons because they cater to specific ages and activities to enhance the funtime learning exercise.
Question: What Does the Name Eve Mean in Wall-E?
Answer: Eve becomes Wall-E's best friend in the movie, which is why there are as many toys for her as for Wall-E. Her name means Extra-Terrestrial Vegetation Evaluator. I know it sounds boring, but Eve is the second most important character in Wall-E, and you should consider her plush toys and figures to add to the collection.
Question: Which is the Best Wall-E Toy for Most Age Groups?
Answer: Wall-E has a few toys that appeal to numerous age groups, but one toy stands out from the others. The Disney Wall-E Remote-Controlled Robot is an educational toy for toddlers, tweens, and teenagers. However, it's also a fun activity for social play between friends of various age groups. It appeals to most ages.
Best Wall-E Toys Guide: Conclusion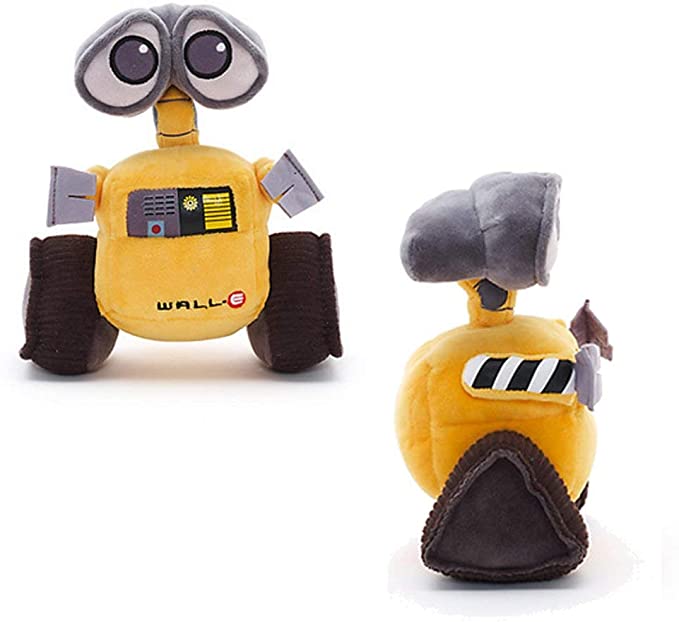 Wall-E toys are simple, effective, and have a large worldwide fan base. I love the movie, and my kids can't get enough of it on rainy days. How much do your kids love it? Would you say they like the movie more than you? Nonetheless, my best Wall-E toys appeal to various age groups and activity types.
Ask yourself one question, how old is the fan for whom you want the Wall-E toy? I focus heavily on finding the best toys for age-appropriate children to ensure their early childhood development benefits from their favorite playtime activities. All you must do is select the toy for your child's age.
Do you have a 1-year-old who still chews everything? The Disney Wall-E Plush Beanbag Doll is a safe bet if you supervise her playtime. Do you have a toddler who wants an interactive toy? The U-Command Wall-E Radio-Controlled Toy fits the bill perfectly, and it doubles as an educational experience.
Suppose you have a tween who's learning to cherish collectible toys. The Disney Wall-E Mo Funko Vinyl Figure is a popular choice for an added Wall-E character. If you're looking for a classic building kit for a Wall-E fan, the Disney Wall-E Lego Ideas Building Kit suits any 10-year-old child.
Spoil yourself with the Funko Pop Eve and Wall-E Vinyl Figure Set if you're a fan. Wall-E is a classic toy theme, and I highly recommend you but a double lesson for your child today.
For More Fantastic Toys
11 Best Mickey Mouse Clubhouse Toys
Complete Luca Toys Guide by Type – Avid Toy Insider