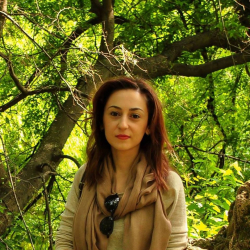 Latest posts by Alexandra Gavrilescu
(see all)
Small actions like playing with your hair, tapping your fingers, bouncing your knees, or any other small movement of restlessness are known as fidgeting. It's widespread among individuals who deal with anxiety. It's also a coping mechanism for those who have ADHD. Through these motions, the body releases certain substances that help us boost our focus when we're stressed or alleviate some of the anxiety we might feel.
In these cases, fidget toys could help. The best stress toys out there are created to alleviate distracting habits. While your hands are occupied with these items, your mind can come back to its primary task. It's also known as a strategy to redirect your attention. Below, I have detailed some of the best stress toys available on the market, as well as other related topics like what they are and the way they lower anxiety.
My Bottom Line Up Front! 
I must confess that I couldn't decide which my favorite stress toy was, so I narrowed it down to two products, both of which I like very much. One is the Toyly variety pack; I mean, who could resist having 24 different fidgeting toys and being able to choose from all those various alternatives to avoid getting bored.
The second item that I also liked a lot was the 3X squeeze ball bundle from MindPanda. They're adorable, and I love both their colors and design. Also, I love how the company names each of its four available color combinations, but you'll discover those cute and inspiring names in the following section.
The Best Stress Toys Guide – Top 5 Choices
I've chosen to present the following toys based on their effectiveness, popularity, and customer ratings. However, I haven't considered specific criteria in ordering them this way.
1. Speks Blots Stress Ball
This Speks Blots ball is made of silicone, and it's an excellent idea for a fidgeting toy. You can keep it on your desk and squeeze it as often as you need to release some of the stress accumulated during the day. This fidget toy is so cute, and its design has taken the tactile experience to a whole new level.
The company has truly reinvented the concept of stress balls with this soft silicone ball. Moreover, it came up with not one but three different ergonomic shapes to choose from, all of which will give you that much-needed feeling of satisfaction. You can play with this ball in any way you want, pulling, squeezing, stretching, or twisting it.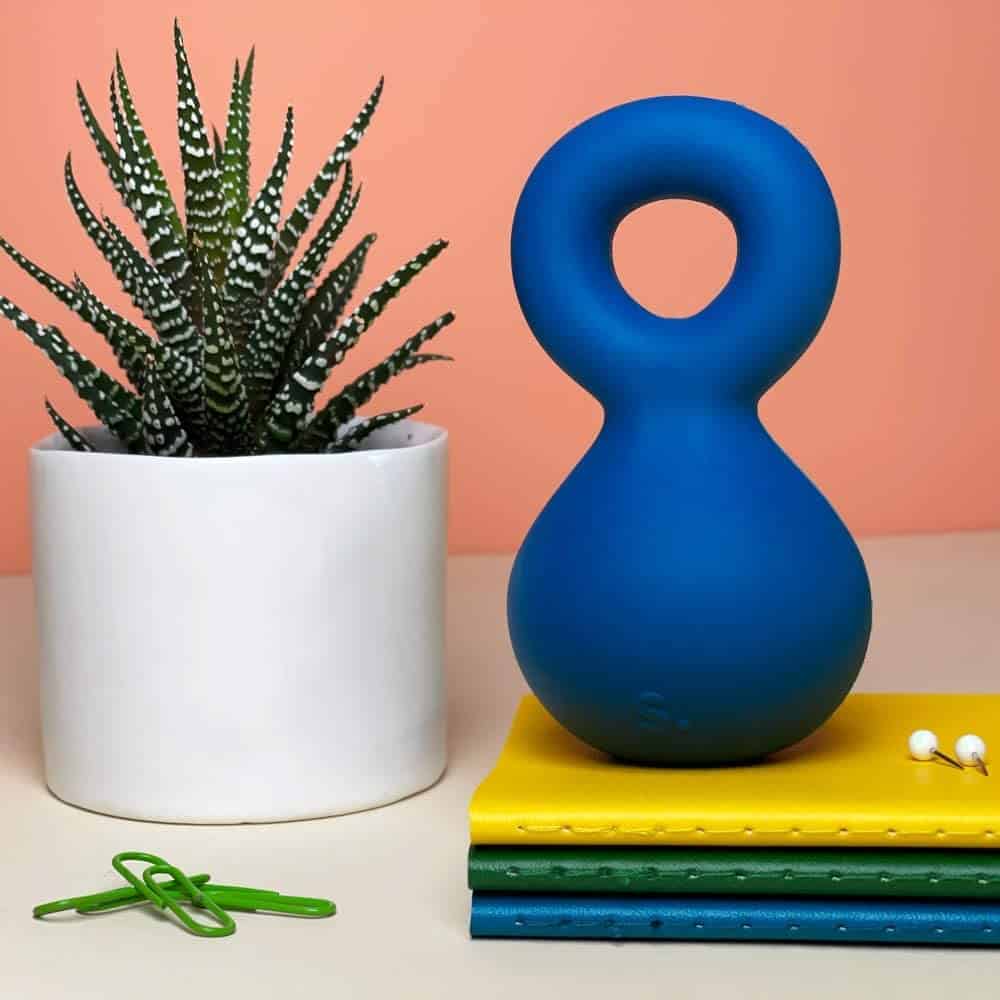 Pros
It's a very durable stress ball made of premium silicone that doesn't leave any sticky residues on your hand;
This stress ball is very easy to clean;
It creates your desired level of calmness;
It's latex-free;
One client said she could feel her stress melting away as she squeezed this fidgeting toy.
Cons
One client said that the ball doesn't stretch too much;
Another reviewer noted that this toy could use a little more squish.
2. Monster Character Stress Ball
These stress balls were crafted especially for kids, so they're colorful and feature the faces of four funny monsters. It's a set of four stress balls, each with its unique design. One package comes with no less than 12 pieces, and the price is very affordable. So your kids will be able to relieve some of their anxiety or extra energy they might deal with. This product has received stellar reviews and ratings on online shop platforms.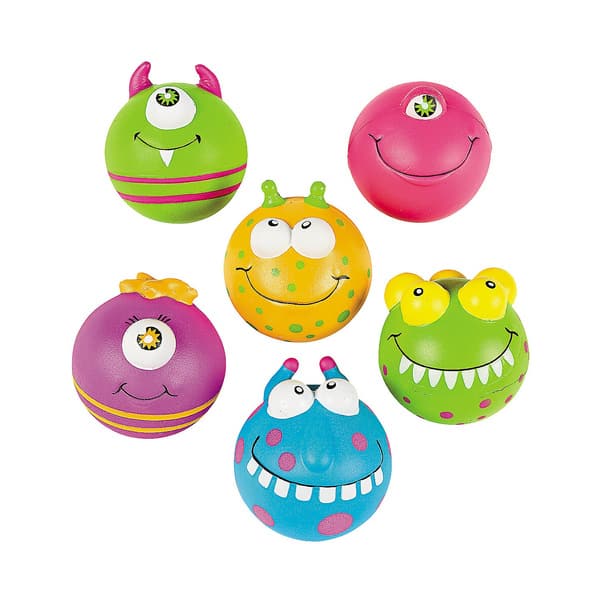 Pros
These stress balls won't be just another additional distraction;
They are durable and funny-looking;
 The cute and colorful monsters painted on them are faces of aliens that your child will love very much.
Cons
It's not suitable for little kids under the age of three since it can become a choking hazard;
One parent said these balls are soft to the touch, but they can also be easily destroyed if you have pets.
3. Rainbow Push & Pop Sensory Fidget Toy
All children love toys that allow them to push buttons and pop bubbles, and this sensory fidget toy is one of those products. According to what's written on the label, this stress toy is great for kids between three and ten years old, but I must say that I would love to play with it. Moreover, I strongly believe that anyone, regardless of their age, can feel some sort of stress relief when playing with this push and pop item.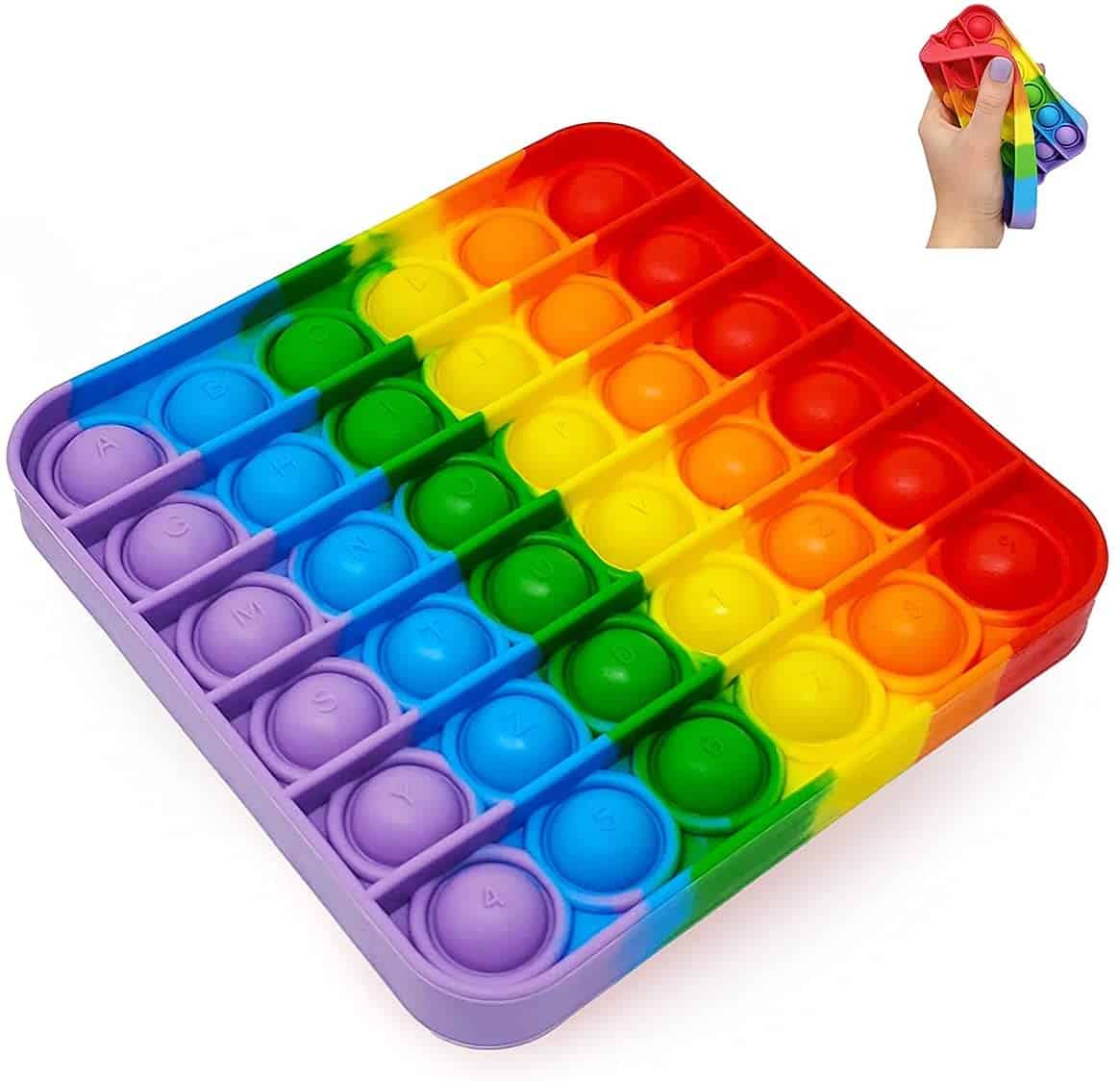 Pros
It's a fun and engaging stress toy that's also highly affordable;
It's colorful and made of safe and non-toxic silicone;
You can squeeze and press it any way you want;
You can even play with a friend;
It's easy to use and durable;
This is an educational sensory toy.
Cons
One reviewer said that the toy broke after her daughter played with it only a few times.
4. Toyly Fidget Variety Pack Toys
This Toyly variety pack is my personal favorite due to its many wonderful and various types of anti-stress items. I could play with these toys all day long. They're so comforting and satisfying. The pack contains 24 pieces, so there's a wide range of options to choose from at any given time. It's supposed to lower anxiety in children, but I bet it would have the same effect on adults, too.
This product can be the ideal birthday gift for your kids, nieces, nephews, or the children of your friends. The pack consists of a bubble popper, a magic cube, squeeze balls, one sensory ball, a fidget spinner, and more.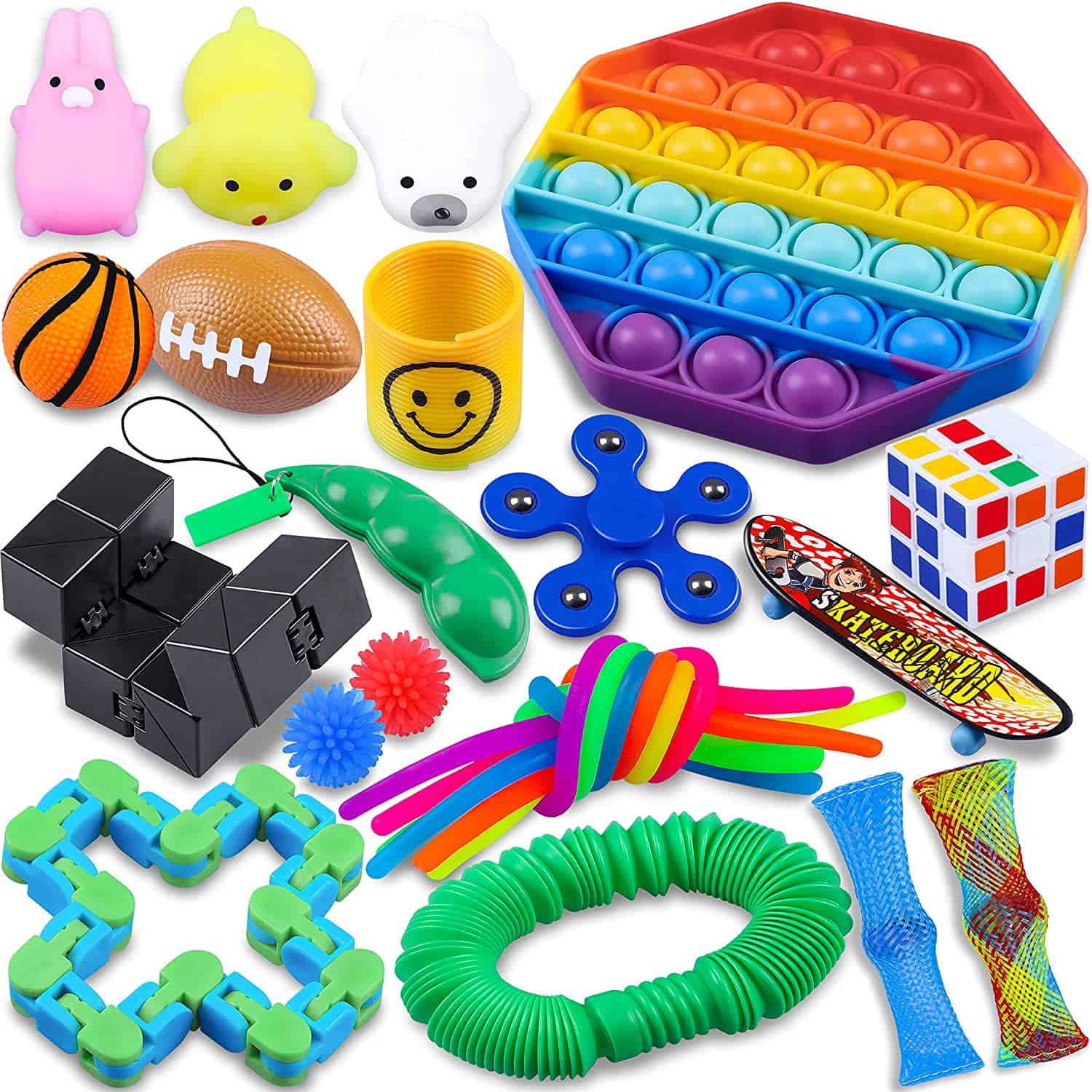 Pros
All these stress toys are durable and safe to play with;
They're meant to alleviate stress and anxiety in both kids and adults;
All the toys are pretty compact and small, so they're easy to hold and transport;
These items will help one's mind to become more focused;
They seem to be helpful in cases of kids who have ADD, ADHD, OCD, and autism.
Cons
These toys aren't suitable for kids younger than three years old;
One client said that one of the toys was missing from the pack when he received the order.
5. Anti-Stress Ball Bundle by MindPanda
OMG! I believe I just found my ideal stress toys. I don't even know where to begin. These fidget toys are colorful, scented, feature motivational words written on them, and they each have their level of resistance when you press on the ball.
These stress balls from MindPanda are great for everyone who wants to alleviate stress and get rid of anxiety while also working their grip. Due to this product, you can now squeeze your stress away. Besides the balls themselves, I adore their color combo names, inspired by the wellness industry:
Dark motivational bundle – Three balls: blue, orange, and black;
Mindfulness stress balls – White, light blue, and navy blue;
Empowering stress balls – Purple and lilac hues;
Gratitude fidget bundle – Yellow, green, and red.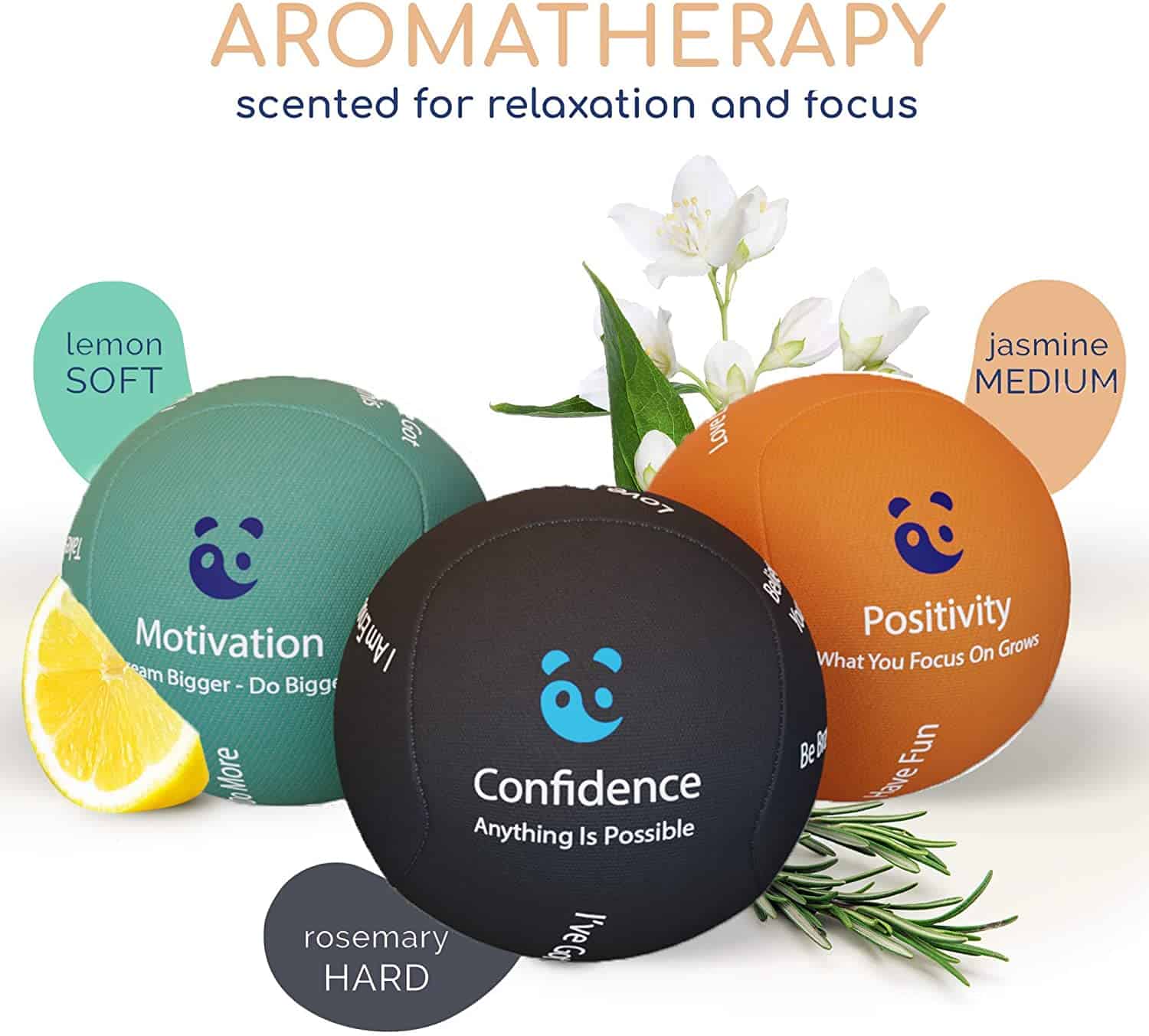 Pros
You'll also receive a therapy exercise guide for your hand;
Each ball has a positive or motivational affirmation written on it;
They're pleasantly scented and colored according to the purpose you want to use them for;
These stress balls are free of latex and BPA;
There are three balls in the package – soft tension, medium resistance, and hard tension.
Cons
These are highly subjective opinions that are linked to each person's unique preferences, but one client said he didn't like the scent very much because it reminded him of detergent; another customer said he didn't like the way these balls felt when he pressed them, saying that the material is a bit abrasive.
The Best Stress Toys Guide – What Are Fidget Toys?
At first, fidget toys were believed to be for children only. They're small handheld items and their main purpose, besides having fun, is to help the one who's using them to lower stress and focus more. More and more people seem to believe that fidget toys will also improve one's learning abilities.
So far, studies haven't shown exactly how these products might benefit our learning and motor skills, but numerous researched and therapists use and recommend them. They are sold in various shapes, colors, and forms, including fidget spinners, stress balls, rubber band balls, fidget cubes, push and pop toys, and more.
How Can These Toys Lower One's Anxiety?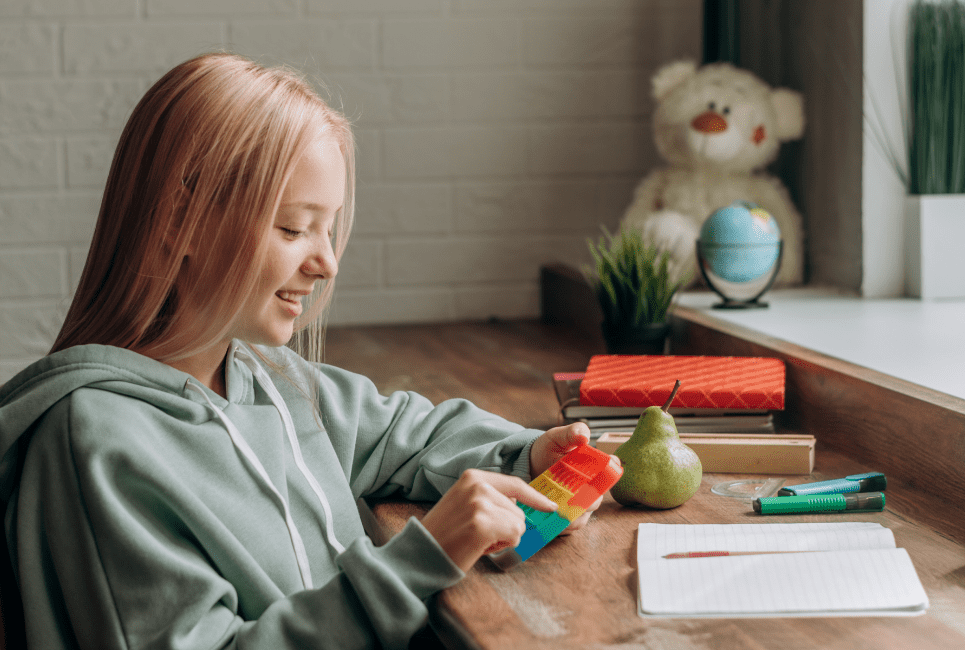 Most people tend to move their legs or hands when feeling anxious. From a very personal perspective, I know what I'm talking about since I deal with chronic anxiety, during which I feel restless and very agitated. So my body tries to calm me down and lower my impatience or nervousness by moving my limbs.
Not long ago, I used to handle a handkerchief and rub it between my fingers. Now, I have a small purple bag filled with dried lavender flowers, and it helps to smell it or squeeze it when I'm under a lot of stress or anxiety. Fidget toys are the outlet that allows these normal and natural movements to occur. Through them, you can calm your nerves, distract your mind from an overstimulating environment, and relieve stress.
They're a temporary type of relief because they keep you in the present moment by taking your mind off its thoughts and focusing it on the toy at hand. Moreover, with stress toys, you can perform rhythmic movements and feel the item's material, both of which are a kind of self-soothing and coping mechanism.
For adults, all these stress toys are a form of therapy, while for children, some of these items have become a form of entertaining (just look how popular fidget spinners have become among kids, tweens, and teenagers).
The Best Stress Toys Guide – Main Types
It's almost impossible not to find a stress toy that suits your needs and preferences in terms of shape, materials, colors, and more. There are many different types of fidget or stress toys, and most of them are affordable and easily accessible:
Fidget Spinners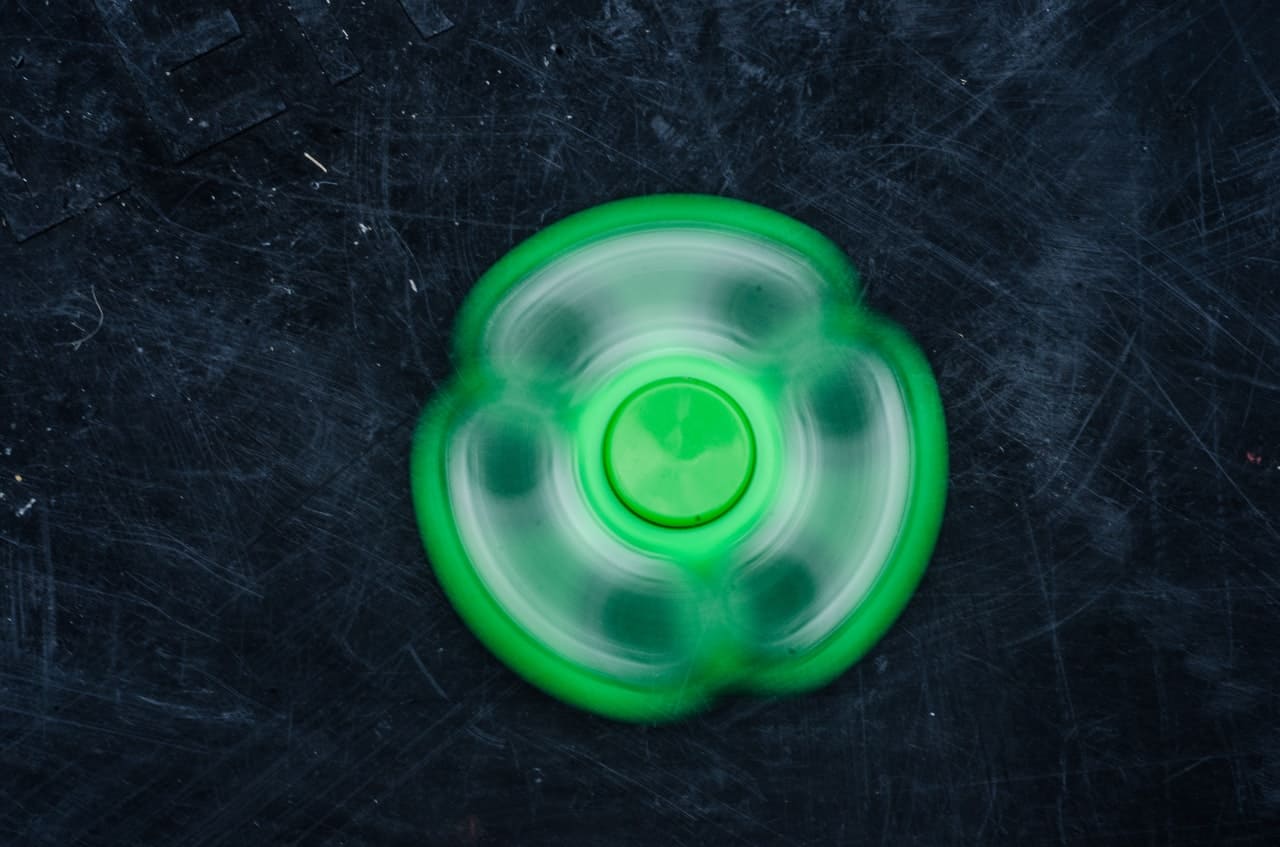 They're made from either metal or plastic. These tools feature three prongs, and they spin while also fitting in your palm perfectly. Some say that fidget spinners help them ease their stress, while others complained about the fact that their children use them as a distraction, and that's not always a favorable situation;
Stress Balls
I love stress balls due to their ease of use and versatility. You can find a wide range of available stress balls, and they vary in size, texture, and color. Besides relieving stress and anxiety, these items might also alleviate symptoms of arthritis while also strengthening your hand's muscles;
Fidget Cubes
These are stress toys that have six sides, and they're more complex compared to the other fidget toys I've presented above. They're made of plastic, and each side features a different type of stress-relieving activity like clicking buttons, flipping, twisting, etc.;
Mindful Breathing Straws
These toys are the evolved version of the straw breathing practice, which is supposed to lower anxiety. You start by inhaling through your nose, slowly and deeply. Then, it would be best if you exhaled using the straw through your mouth. Repeat the process until you feel calmer or as long as you consider it necessary.
How to Find and Purchase the Best Stress Toys You Can Afford – Things to Consider
Here are some essential aspects to keep in mind when searching for the best stress toys you can afford. This is the criteria I used to make the product recommendations in this guide.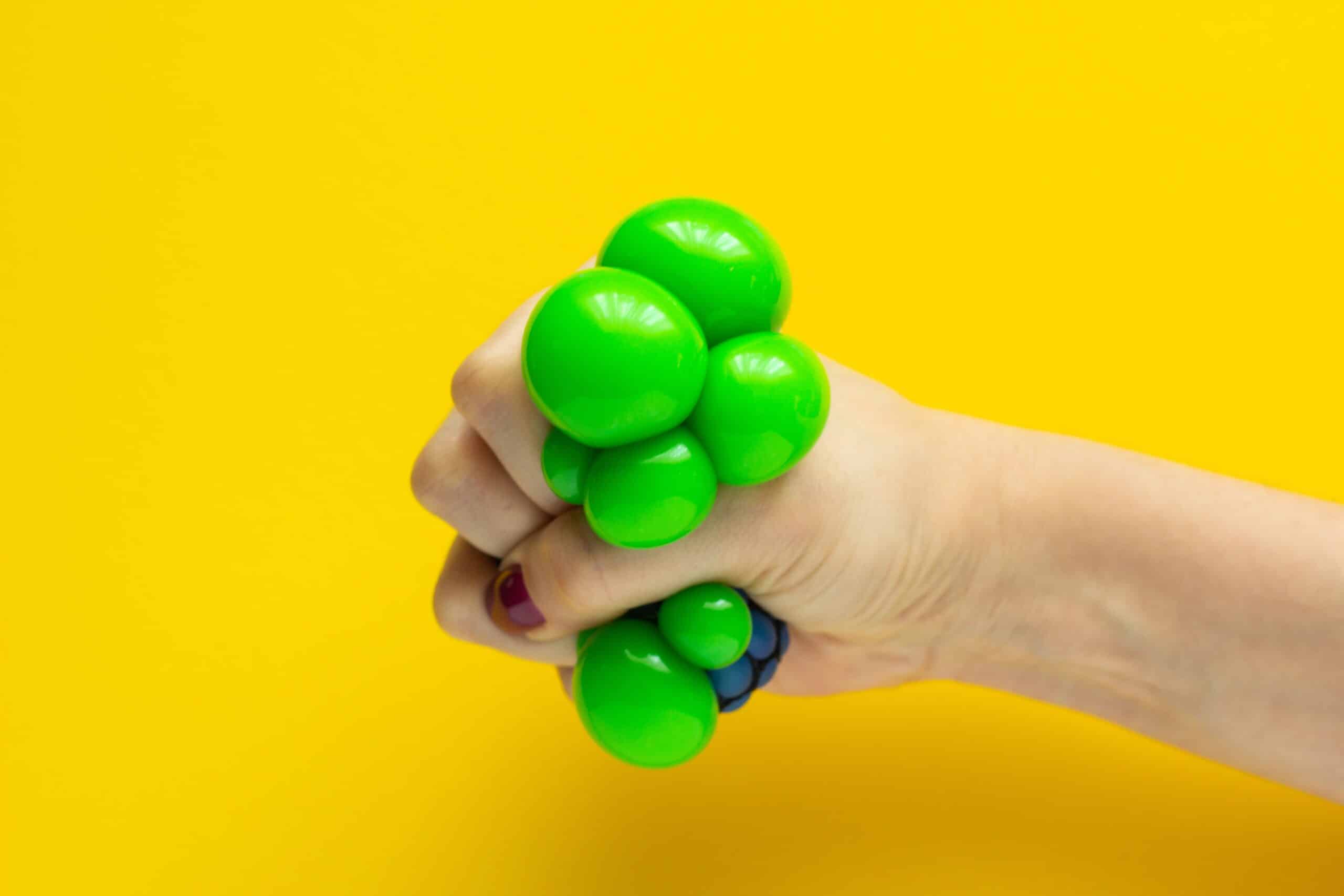 Needs
Some of you might need a stress toy to lower anxiety. Others might want it to improve their focus or boost attention. Regardless of your need, you must become aware of it and choose accordingly. However, when dealing with severe anxiety, or other serious conditions such as ADHD, you should always seek a professional's advice too and attend therapy sessions.
Stress toys can help you feel better, but they're temporary solutions.
Durability
Choose a stress toy that's made of durable materials so that it can avoid wear and tear, especially because you'll use it during your most stressful moments. More rigid materials like metal or plastic are good options, although I'm more of a rubber or silicone fan when it comes to stress relief solutions because I enjoy the texture of those two fabrics.
Environment
Consider your surroundings. Where are you planning to use these toys the most? For instance, if you want or need to use them at the office, you should opt for silent stress toys that have a more compact size to fit correctly on your office desk.
Look and Feel
Choose something that looks appealing to you and feels comfy in your hands. For me, both appearance and texture are essential. Some people might like a cloth-covered toy, whereas others, including me, would prefer a squishy texture. If you're buying it for a child, make sure the toy isn't a choking hazard and ask your little one if they feel good playing with it in public.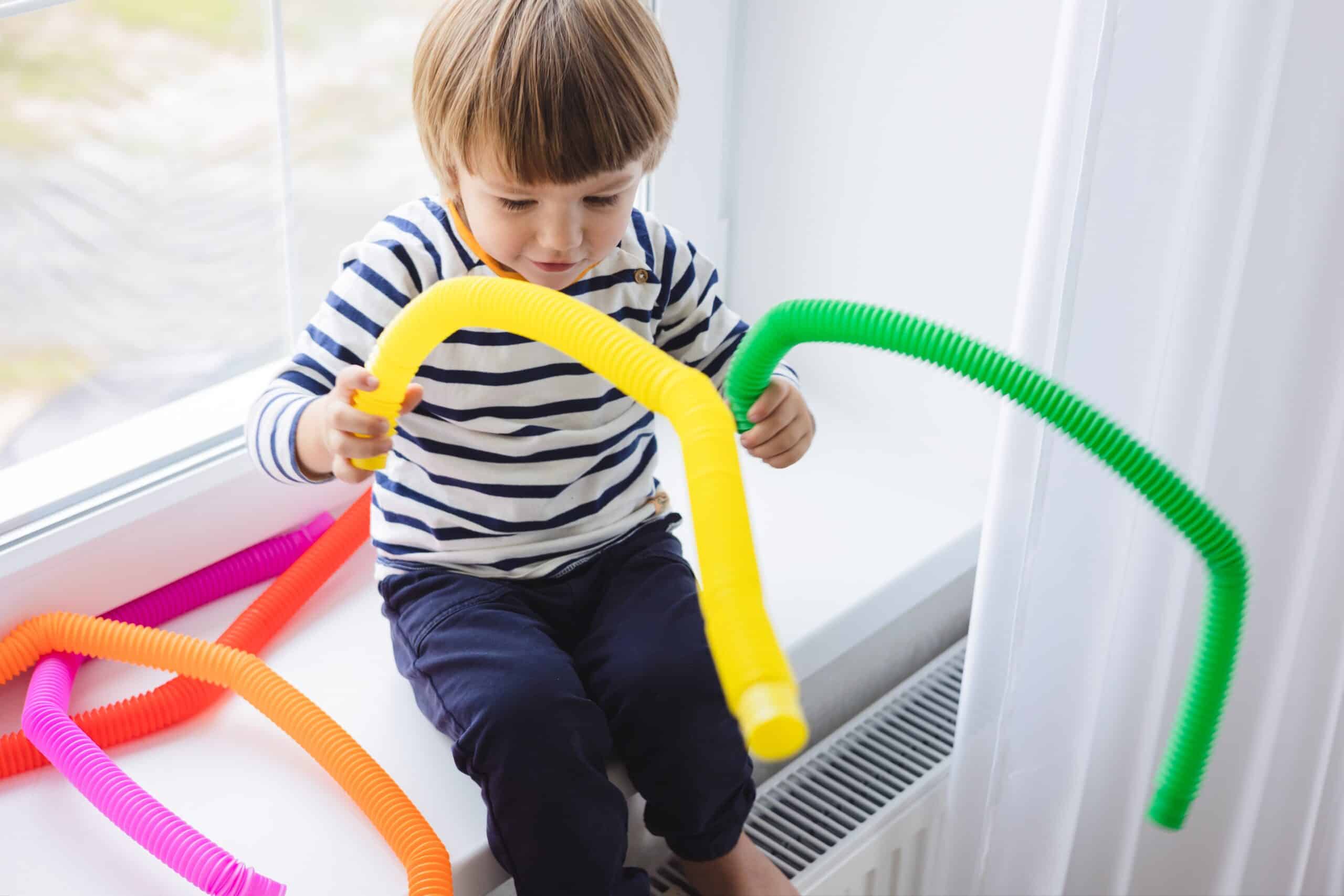 The Best Stress Toys Guide – FAQs
Question: What Are the Benefits of Using Stress Toys?
Answer: Using fidgeting toys such as stress balls provides numerous benefits. They are a fun and safe distraction when you're feeling stressed out. Focusing on something so palpable as a stress toy will have a powerful stress-relieving effect. Many of these items can also become part of your regular mindfulness routine or active meditation.
You'll become more focused, more present, and more grounded. Squeeze toys offer significant proprioceptive input, which is both groundings and calming for your mind and body.
Question: What Are Some Other Effective Methods to Relieve Stress Besides Stress Toys?
Answer: Besides fidgeting toys, you can also try other stress-alleviating techniques:
Mindfulness exercises to become more aware of your surroundings and come back to the present moment;
Deep slow breathing exercises;
Healthy nutrition and regular physical activity;
Long nature walks;
Playing with your pet;
Getting restful and quality sleep;
If your physician approves of it, you could also take a stress-lowering supplement.
Question: Are Stress Toys Effective?
Answer: Yes, they are, but they are temporary solutions, especially if you're dealing with a severe condition such as ADHD. But, yes, stress or fidget toys are effective in calming your anxiety and nerves. They're also believed to improve motor abilities, learning skills, and strengthen the muscles of your hands. Besides lowering anxiety, these items also boost dexterity, develop fine motor skills, and improve coordination.
Bottom Line
Doing something with our legs or hands is called fidgeting, and it's a natural body reaction to stress or anxious situations. I do this thing where I play with my earlobes like a child in his sleep whenever I feel discomfort. It would be best if you didn't stop these movements or try to refrain from them. Instead, just opt for a couple of stress toys that will help you ease your mind.
The most important thing about finding and purchasing the perfect stress toy is to become aware of your needs and preferences and then buy something that benefits you the most, something that feels natural.
Continue reading:
A List of the Best Walmart Fidget Toys
Best Squishy Toys Guide for Sensory Experiences