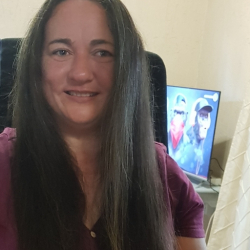 Latest posts by Caroline Lambert
(see all)
How much fun is it to squish toys? I'll show you how exciting of an activity it is to squeeze toys in this best squishy toys guide. Children get as much satisfaction from squeezing the best squishy-themed toys as you and I do. The squishy toys also appeal to many age groups, and some are safe for babies.
Kids can gain so much more than an enjoyable experience with sensory toys. I'll share the benefits with you, including how squishy toys help children with ADHD and autism.
Do you obsess over how much your child learns while having fun? Then, you're my kind of parent. Let's see which are the best squishy toys.
Bottom Line Up Front
I'm a parent who enjoys the stress-relieving effects of squishy toys, but I love how they help my kids with so many challenges. My friend's autistic girl has a wide range of squishy toys, including the Globbie Stress Ball Jelly Beads Squishy Toy. It helps her child calm down and avoid excessive compulsive behaviors.
My little girl loves many animals in the Squishy Paradise 8-Pack Animal Squishy Toys. I always pick the best toys by looking at how each one benefits my children. I combine the benefits with my children's love for the most popular brands, types, and characters, and I win the mommy award each time.
She also loves unicorns a little too much, and the Mochi Fantasy Squishy Toy Pack would make her happy. My son is a boy who typically loves dinosaurs and anything that glows in the dark. The Glow-in-the-Dark Unicorn Squishy Toy helps me encourage my daughter and son to play together with something they both love.
My son loves the Minions, even though he should be outgrowing them. The Squishy Minions Toy Figures is appealing to him. Furthermore, he has a thing for superheroes like most kids. I'm thinking of ordering him the Superheroes DC Goo Jit Zu Squishy Pack. Anyway, let me show you the many options available.
It doesn't matter which squishy trend your kids love. It doesn't matter if they prefer one brand to another. I've got you covered for the best squishy toys around. I only select squishy toys that fit into trending brands and types. You merely have to match them to your child's passions to help them benefit from sensory toys.
My Top Squishy Toys at a Glance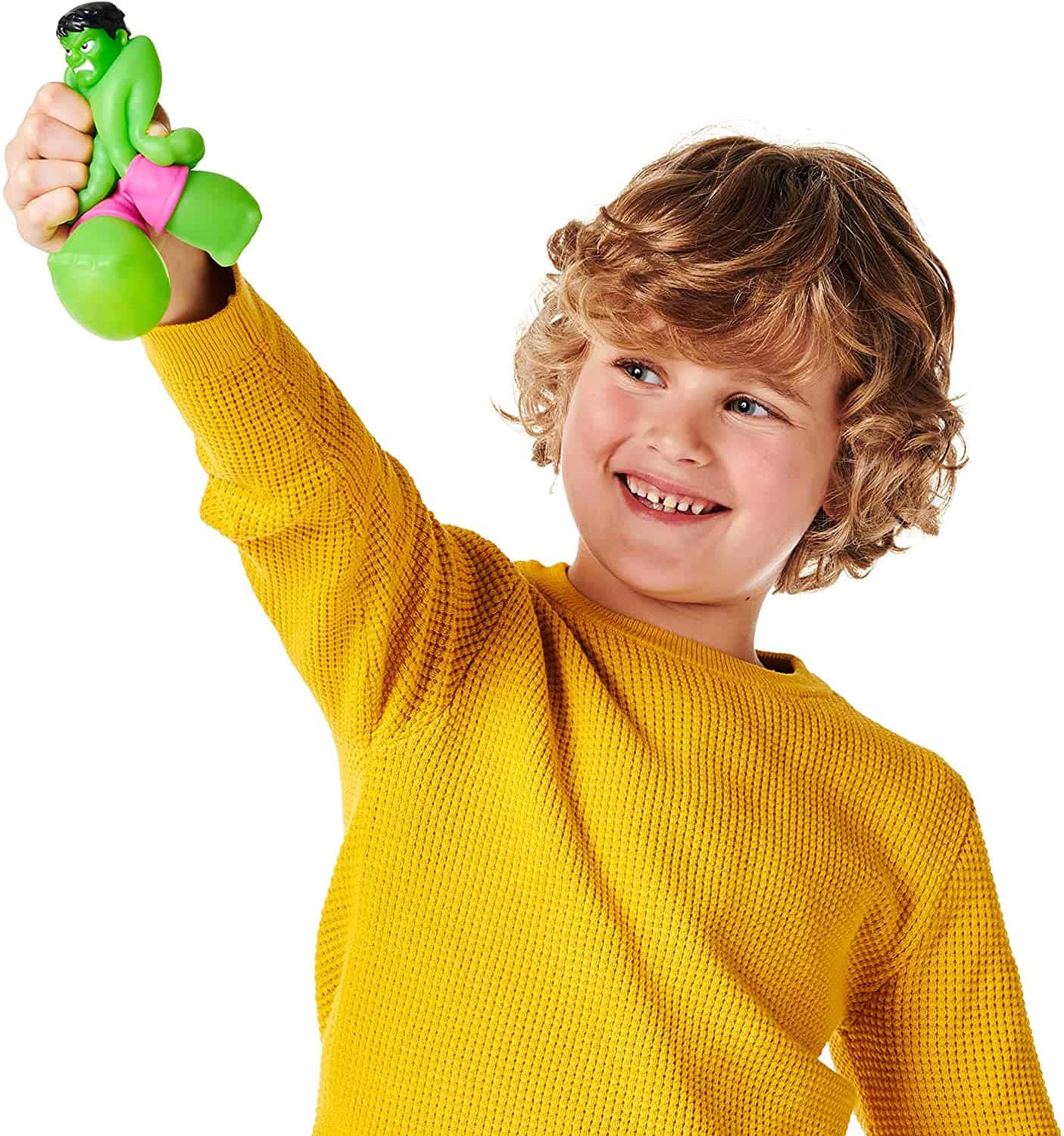 I'll show you the squishy toy that works for autism and ADHD. The others are favorites because they fall into popular categories, brands, and characters. With children, trending toys are the thing to buy. I searched everywhere to find the top 20 popular squishy toy types. The best of each type includes:
Best Squishy Toys Guide: All You Need to Know
Kids go through trendy ideas, and squishy toys are one of them. What the heck is a squishy toy? I'll answer the question every parent wants to answer. You'll love the benefits, and I'll share how you can pick the best squishy toys for any child.
What is a Squishy Toy?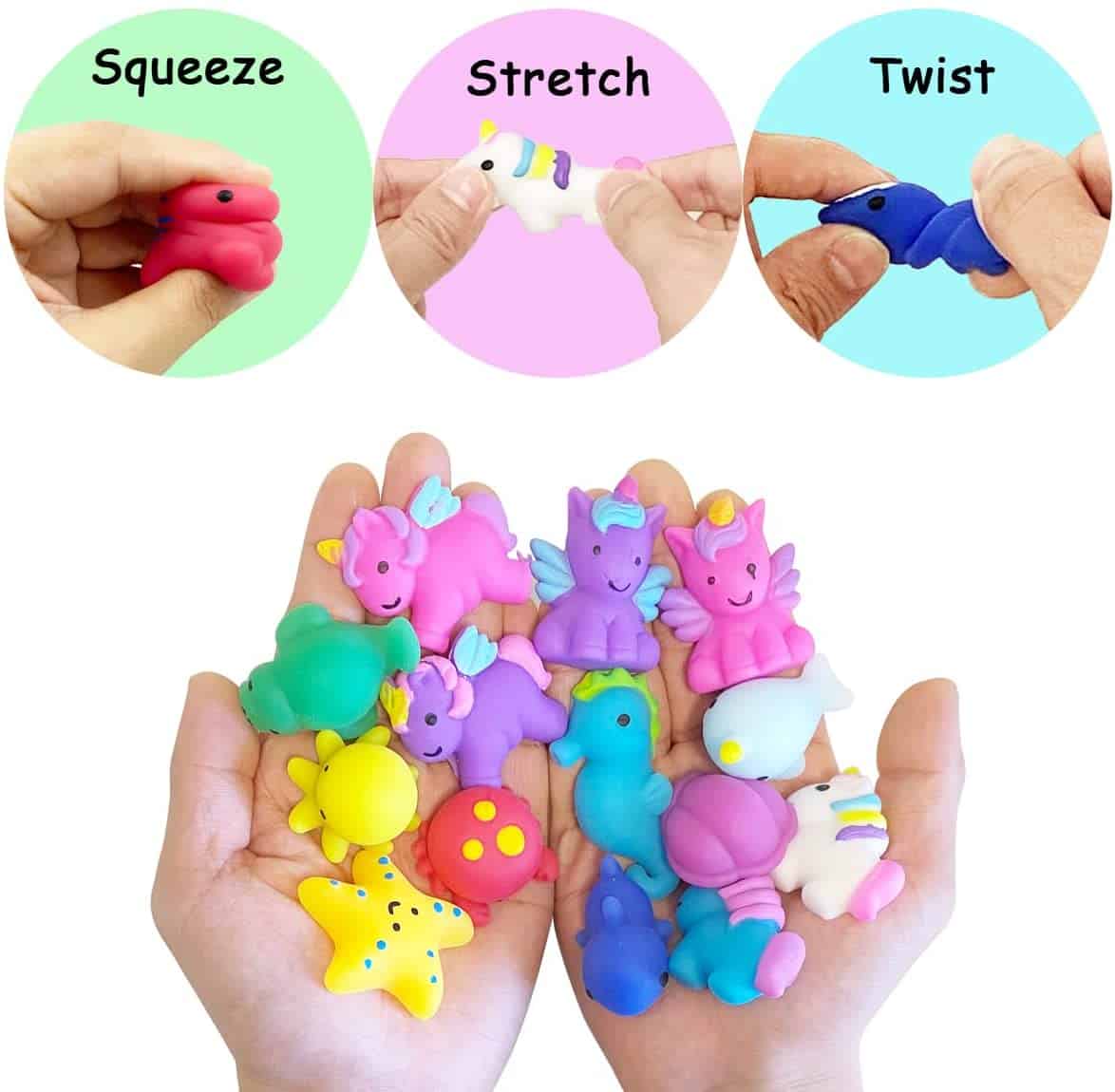 Squishy toys are soft toys kids can enjoy molding, shaping, and squeezing, returning to their standard shape. Squishmallows is a famous brand with the same concept, but numerous squishy toys are available. The specially designed polyurethane foam in squishy toys is also safe for children.
Squishy toys fall into the stress toys category, which has been around for adults for some time. Stress toys allow adults to relieve stress at work. They also improve attention, focus, and productivity. It was a matter of time before squishy toys became a child's game. The options for kids are countless. Some examples include:
There are many examples, but there's a squishy toy for every child. I'm focusing on children, and you'll understand why when you consider my advice.
Squishy Advice for Parents
My daughter once threw a ground-shaking tantrum in a supermarket. I swear I could feel the earthquake shattering the shelves around me. Thank goodness she's over the tantrum stage, but I'll never forget that day. She wasn't screaming for a squishy toy. She wanted a new unicorn doll.
I read about squishy toys before, and one caught my eye. I thought fast and shoved it in her hands, hoping for the best. I gently squeezed her hands around the toy, and her attention moved from shaking the ground with her mighty lungs to feeling the exciting sensation between her fingers.
Squishy toys are entertaining methods for parents to help kids of all ages with numerous challenges. Teenagers who struggle with the stress of daily life as they transform into young adults can benefit from the relief and improved focus. I'm also impressed by the learning experience toddlers and babies have with squishy toys.
Healthy early childhood development is a dream for most parents. Kids learn coordination, sensory, emotional resilience, and fine motor skills. Perhaps I'm most intrigued by the science behind squishy toys. Squishy toys aid children with two significant challenges, namely attention deficit hyperactivity disorder (ADHD) and autism.
The ability to hone a child's attention to something sensory can stop the rushing thoughts that plague children with both disorders. My advice is simple. Your child should own a squishy toy. Different squishy toys appeal to various age groups.
Allowing your child to help you pick the best character, brand, or type of popular squishy toy ensures that they enjoy the toy more.
Buying the Best Squishy Toys
Parents should think about which squishy toys benefit their children. You want the squishy toy to include three criteria:
It must be a sensory experience. Squishy toys have moldable shapes for kids to squish between their fingers.
It must be suitable for children of varied ages. Some squishy toys won't suit babies, but I'll mention it if the toy doesn't work for chewy munchkins.
The squishy toy should be a popular type, brand, or character. Mochi, slow-rise, and jumbo squishy toys are some examples.
Best Squishy Toys Guide: The Magic-Makers
Welcome to the world of everything squishy. The best squishy toys include water playtimes, beaded inners, and scented delights. They also have the most prominent brands like Squishmallows, Goo Jit Zu, and Kawaii.
Best ADHD & Autism Squishy Toy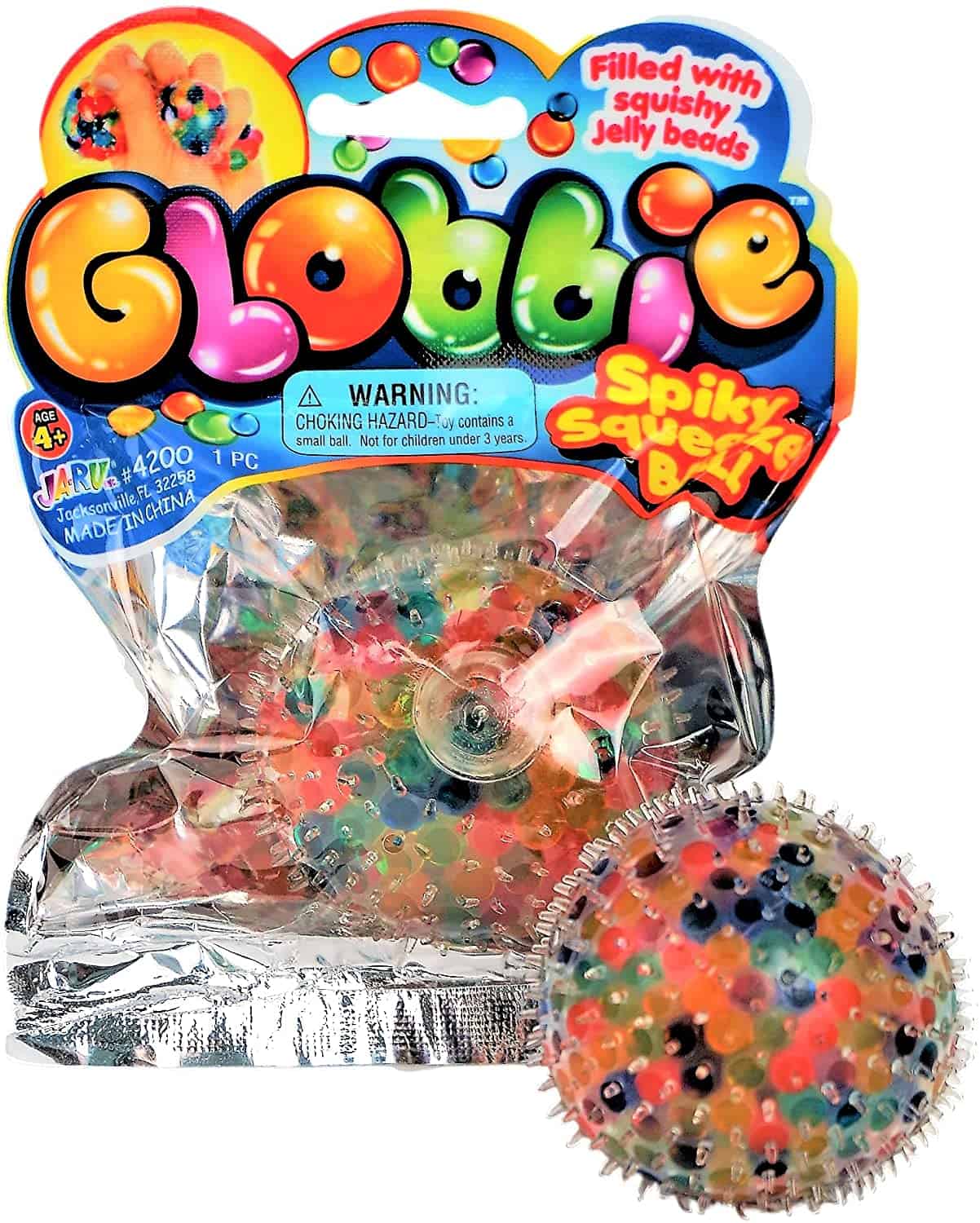 ADHD and autism are taxing conditions for parents, but they don't desire their kids to have the best in life any less than another parent. I have a friend with an autistic little girl. I take my hat off to how she manages her beautiful daughter. She continuously buys toys that help her little girl fend off the compulsive behaviors.
Squishy Features
Brand: Globbie Squishy Toys
Size: 3.5″
Age Group: 3+
Includes: One squishy ball with beads inside
Pros
It has the added benefit of jelly beads that distract children with ADHD and autism
It's a squishy toy that targets anxiety, stress, autism, and ADHD in children and adults
Cons
It's not appropriate for little ones under three
Best Animal Squishy Toy Pack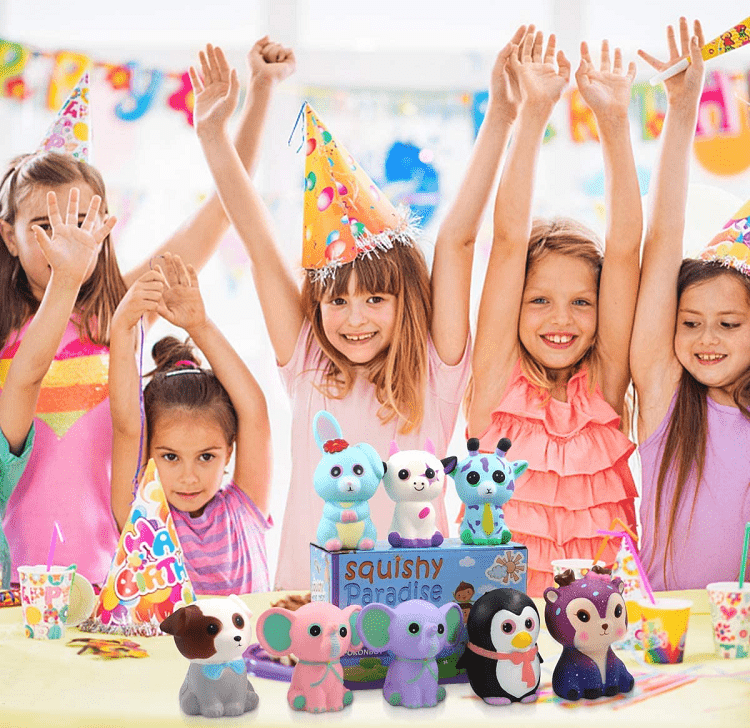 What child isn't obsessed with animal toys? Even I favored my animals as a child, and my kids love anything cute and furry. My daughter goes wild for puppies, kittens, goats, and bunnies, including three of the animals in this pack. My son loves elephants. Maybe that's the reason for me selecting this animal pack.
Squishy Features
Brand: Squishy Paradise
Size: 3.85″ each
Age Group: All ages
Includes: Two elephants, two giraffes, one bunny, one cow, one puppy, and one squishy penguin toy
Pros
The animal squishy toy pack includes many of the all-time favorites for young kids
The squishy animal toys are scented slow-risers and more significant than most
Cons
I wish the pack had a kitten
Best Egg Squishy Toy Pack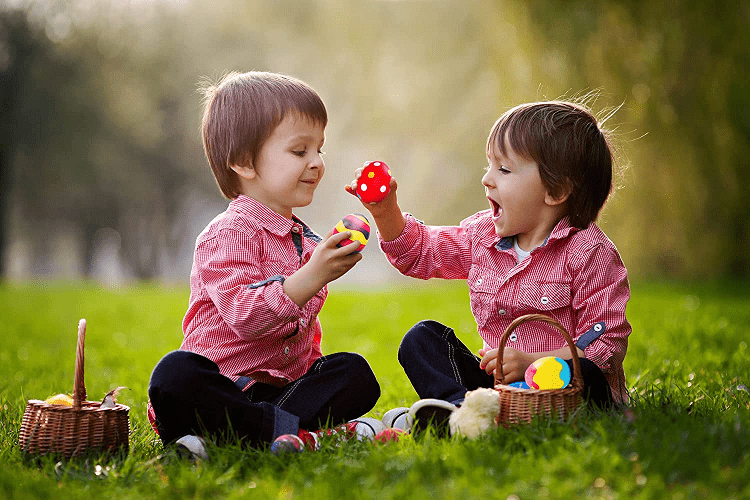 Do you still have Easter egg hunts with your kids? What if you hid squishy egg toys this year instead? At least, you won't have to worry about edible eggs hiding in the garden brush. I consider using these colorful Easter egg squishy toys to give my daughter a different experience. I'll still spoil her with a real Easter egg.
Squishy Features
Brand: 90 Shine Store
Size: 2.2″ each
Age Group: All ages
Includes: 15 colorful Easter egg squishy toys
Pros
The squishy egg toys have gorgeous Easter-themed colors and patterns
They double as slow-rising and all-age squishy toys
Cons
Kids might not enjoy them all year
Best Fantasy Squishy Toy Pack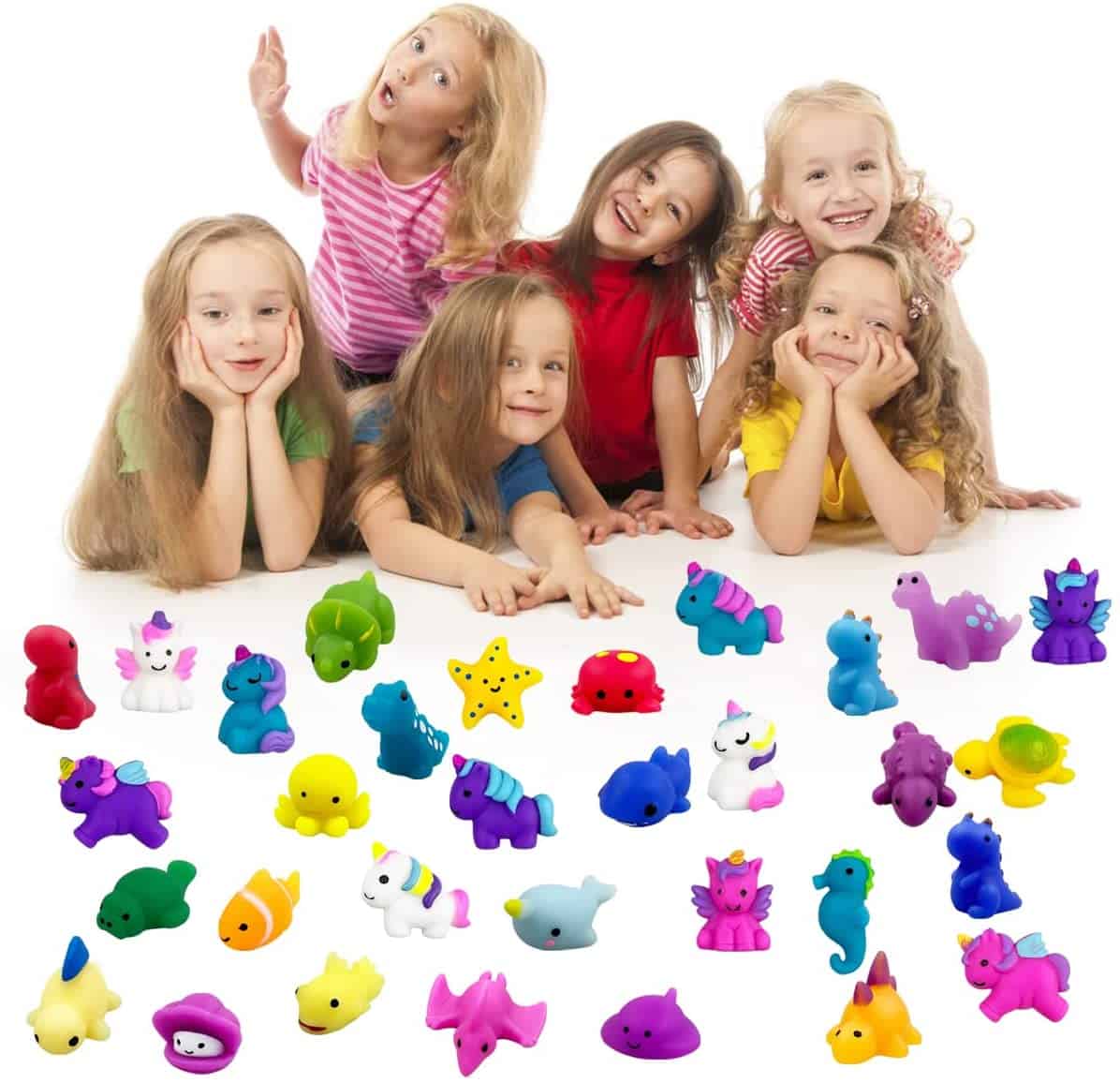 Children have phenomenal imaginations, and I love seeing my daughter pretends that her unicorns are real. Yes, she's obsessed with unicorns like most girls. She has a bed full of them. Now you understand why I didn't want to buy another unicorn doll randomly. Girls will always love unicorn toys. Boys like dinosaur toys more.
Squishy Features
Brand: JoFan
Size: 2″ each
Age Group: 2+
Includes: 12 dinosaurs, 12 sea creatures, and 12 squishy unicorn toys
Pros
Kids can enjoy 36 pieces of their favorite fantasy creatures, including prehistoric dinos and the best the sea has to offer
The Kawaii squishy toys come in various colors and are in adorable positions
Cons
The squishy toy sizes are too small for babies
Best Fidget Squishy Toy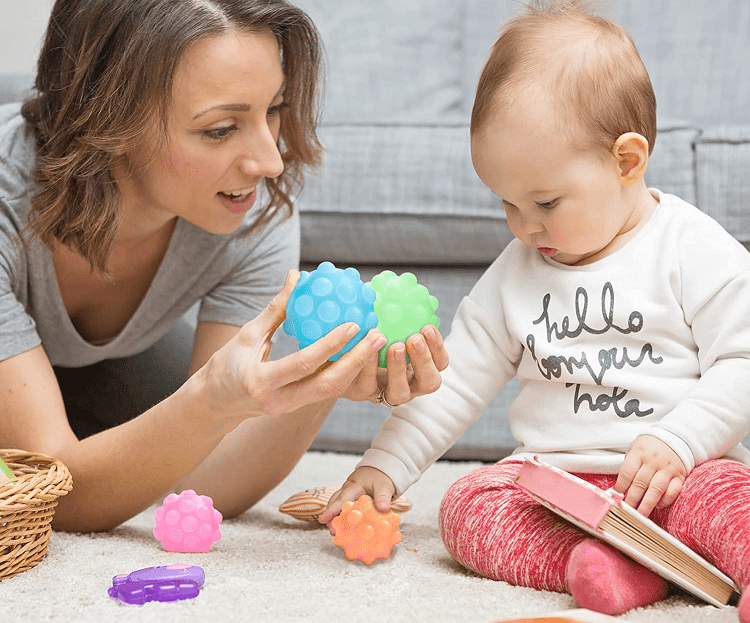 I love the squishy fidget toy for four reasons. It's a classical ball shape with glow-in-the-dark effects and pop-it features. Finally, it's a squishy toy that works for any fidgeting, stress-relieving purposes. It knocks numerous favorites out of the park for kids and adults. I can see myself playing with this squishy toy.
Squishy Features
Brand: Janes Vissy
Size: 2.55″ each
Age Group: 3+
Includes: Four luminous squishy balls
Pros
The squishy balls light up in the dark, feel incredible as a fidget toy, and have a stretchy nature
The balls have sound effects when you squish them
Cons
It doesn't work for kids younger than three
Best Food Squishy Toy Pack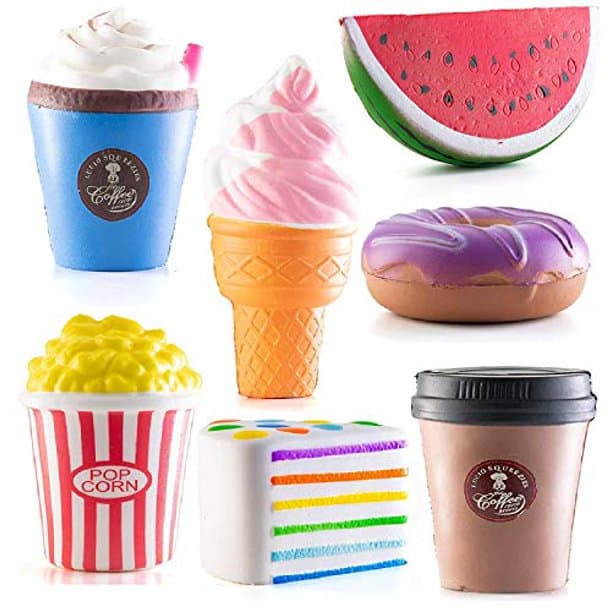 Food squishy toys are common and famous among children. Food brings a sense of peace and comfort as much as squishy toys do. The idea of watching your favorite movie is another comfort, and kids will watch movies all day if they can. I like this squishy toy pack because it has the movie experience and feeling.
Squishy Features
Brand: Prextex
Size: 2.5″ to 6.5″
Age Group: All ages
Includes: A watermelon, ice-cream, late, coffee, cake, donut, and popcorn squishy toy
Pros
You won't feel more like you're in the movies than sitting and squishing this pack
The squishy food toys come in unique sizes and textures for a variety
Cons
Parents might have hungry children every time they squish these toys
Best Glitter Squishy Toy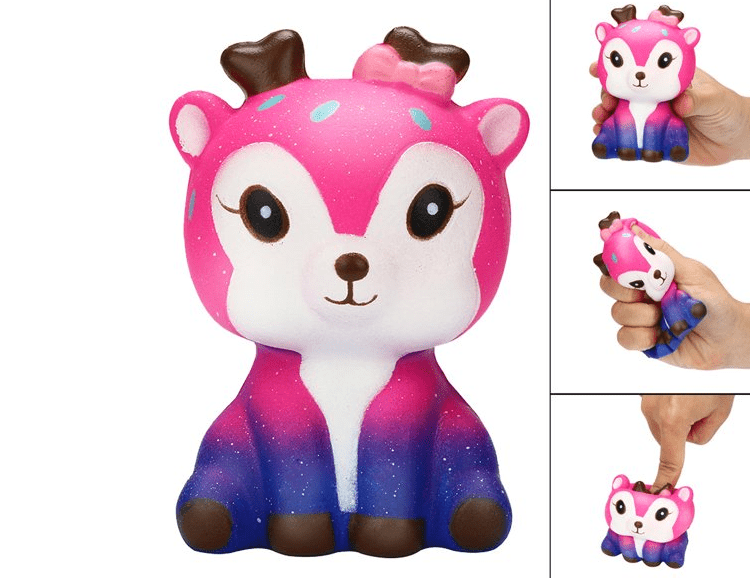 According to cartoons, a deer is an adorable creature, so combine it with a glitter effect to have girls drool at the toy. My little girl passed my workspace while I looked at the squishy deer toy, and guess what? She's added one more toy to her wishlist. I'll admit it's a heart-warming little squishy with added benefits.
Squishy Features
Brand: Siaonvr Kawaii
Size: 4.33″
Age Group: All ages
Includes: One squishy deer toy
Pros
The bow on top of the glittery deer's head makes her perfect for little girls
The glitter effect is from the Galaxy squishy toy range, which is also a scented slow-riser
Cons
I think it suits girls better than boys
Best Glow-in-the-Dark Squishy Toy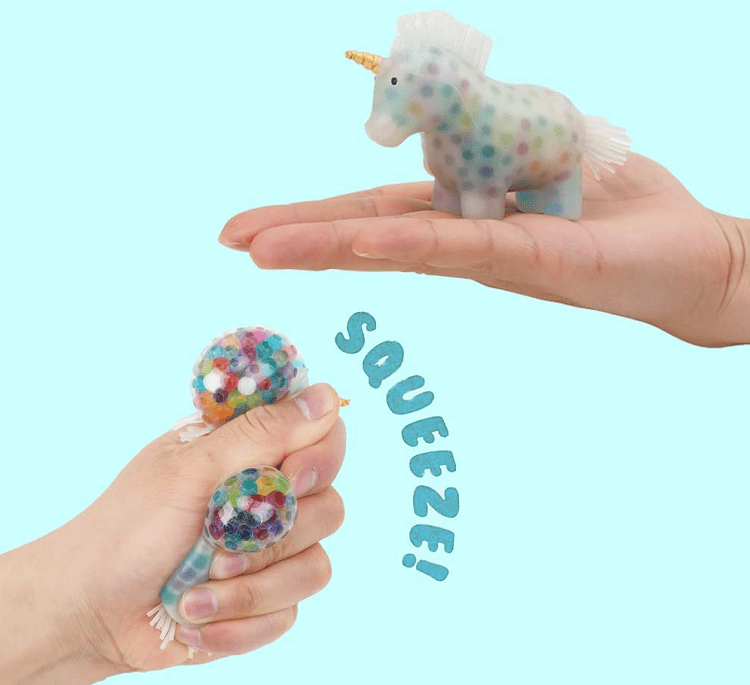 Glow-in-the-dark toys are as fabulous and famous as squishy toys. Unicorns appeal strongly to girls, but this squishy pack might appeal to boys because of the glow-in-the-dark effect. I don't mind my son playing with traditionally girly toys. It encourages my son to play with his little sister.
Squishy Features
Brand: Beiguo
Size: 4.3″ each
Age Group: 3+
Includes: Four uniquely colored unicorn squishy toys
Pros
The squishy unicorn toys also have mini beads for added pleasure inside
You can't believe how stretchy these jumbo squishy toys feel
Cons
The inner beads and unicorn manes aren't safe for babies and kids under three
Best Jumbo Squishy Toy
Jumbo squishy toys are a thing, too. I had a hard time selecting the best jumbo squishy toy because many fantastic options exist. I eventually picked the panda because it appeals to boys and girls, and it's an insanely cute squishy toy. It also comes in a dinosaur, unicorn, sheep, and squishy ice-cream toy.
Squishy Features
Brand: Aolige
Size: 6'7″
Age Group: All ages
Includes: A giant panda squishy toy
Pros
It's one of the most oversized squishy toys available and comes in different animals
It's a slow-rise squishy toy with the cutest panda cheeks
Cons
It looks like a ball (but pandas generally do)
Best Minions Squishy Toy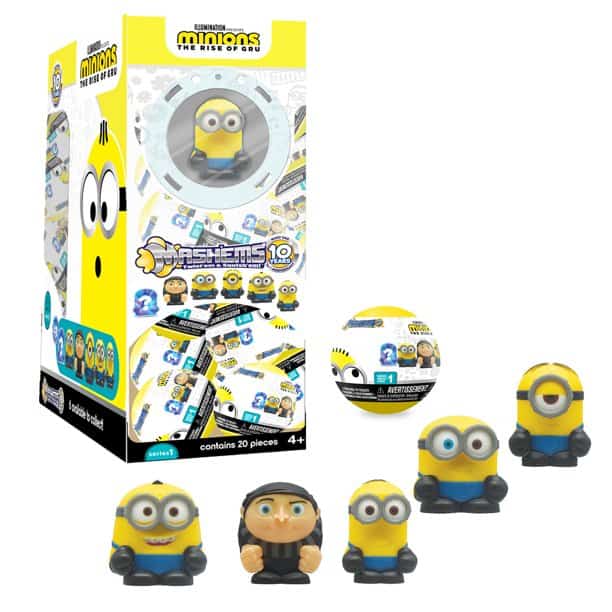 Minions toys are a fan-favorite, but the squishable versions are something else. The Minions are insanely famous with younger kids, and you can't deny how squishable they look in the movies. My son will do backflips if he sees the squishable Minions. I think he has enough squishy toys and Minions toys.
Squishy Features
Brand: Mash'ems
Size: 1.8″
Age Group: 3+
Includes: One Minion squishy toy per purchase
Pros
The Minions available include Kevin, Otto, Stuart, Bob, and Gru as fan-favorites
I think nothing looks more squishable than the Minions
Cons
The Minions squishy toys are far too small for kids under three
Best Mochi Squishy Toy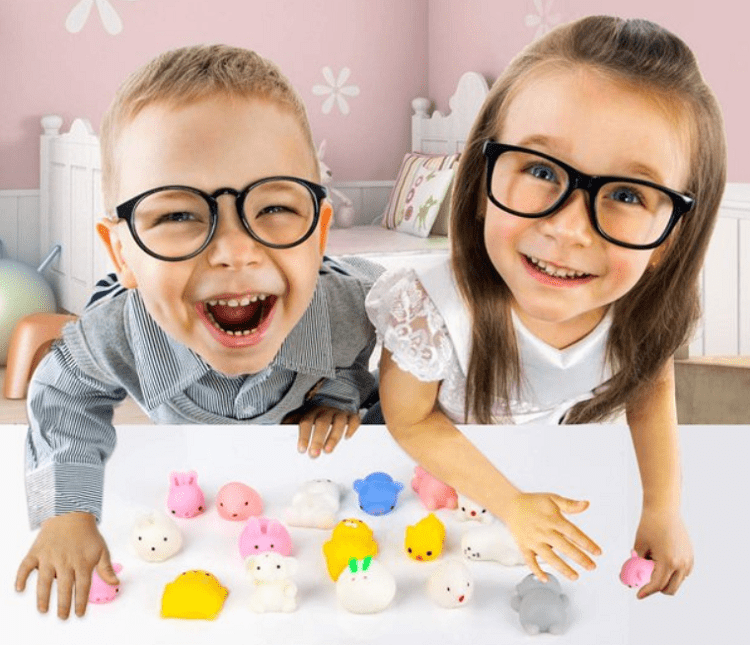 Mochi toys aren't a brand but rather a style of mini squishy toys. Children love the Mochi selections because they include many favorite animals. I picked one that provides for my children's favorite animals again. This animal squishy toy pack even has kittens, and it consists of a few sea creatures for water play.
Squishy Features
Brand: Zioblw Mochi Toys
Size: 1.5″ to 2.5″
Age Group: 3+
Includes: 36 Mochi animal squishy toys
Pros
I love the selection of kittens, elephants, unicorns, bunnies, pigs, and squishy puppy toys
It's a big pack that keeps kids entertained with mini squishy toys for a long time
Cons
The Mochi squishy toys are too small for kids under three
Best Nee Doh Squishy Toy
Nee Doh is a famous play on squishy toys and Play-Doh. Play-Doh is a well-known sensory toy and making it a squishy option doubles the fun and learning experiences. My kids had their fair share of Play-Doh, and my little girl still loves it. She's also a huge fan of Cool Cats.
Squishy Features
Brand: Nee Doh
Size: 2.5″
Age Group: All ages
Includes: One Cool Cats squishy toy
Pros
It's a famous toy brand and cartoon series for kids to enjoy
It comes in pink, blue, green, red, and yellow
Cons
It says not suitable for kids under three, but it's a lovely squishy toy under supervision
Best Sea Creatures Squishy Toy Pack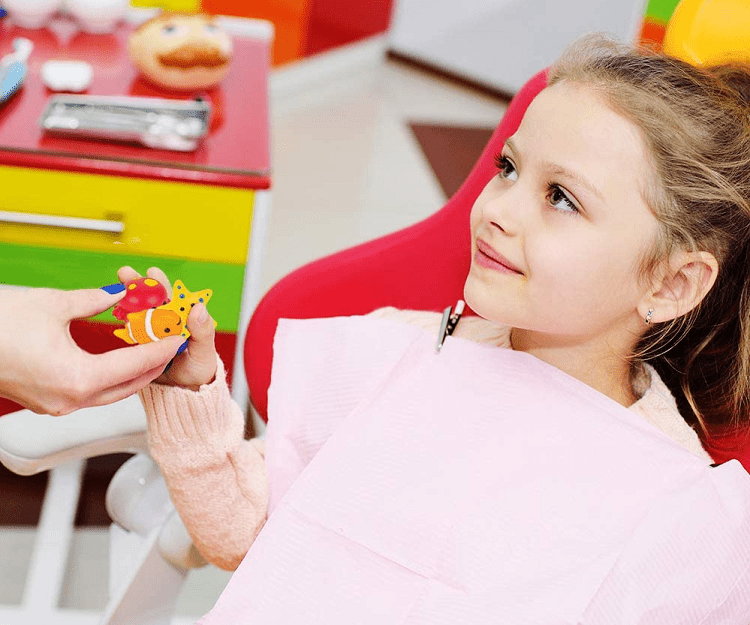 Children love the beach and all the surprises in the water and under rocks. My daughter loves hunting for starfish when we go to our favorite beach. My son's always obsessed with sharks and crabs. I had to add the sea creatures squishy toy category because the animals intrigue children enough to enjoy them.
Squishy Features
Brand: Art Creativity
Size: 1.5″ each
Age Group: 3+
Includes: 24 gooey, gummy-style squishy toys
Pros
The pack includes fantastic sea life squishy toys like sharks, starfish, jellyfish, crabs, turtles, seals, whales, and seahorses
I love the fish that looks like Nemo because it adds to the popularity of the pack with kids
Cons
The sea life squishy toys are way too small for kids under three
Best Scented Galaxy Squishy Toy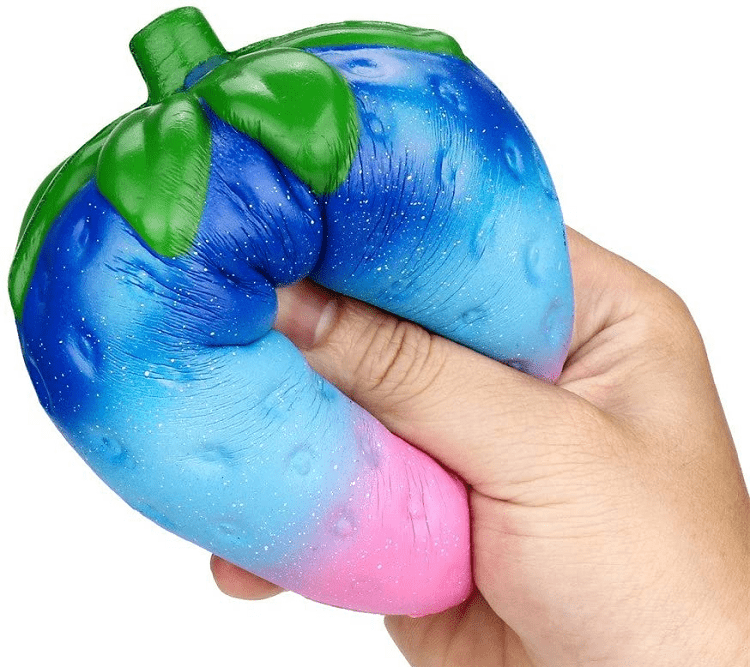 Squishy toys target a child's senses to calm them down, help them focus, and distract them with sensory experiences. A strawberry-scented squishy toy is a magical experience for more than your child's fingers. I've smelled scented squishy toys, and they're amazing. Strawberries are also my daughter's favorite fruit.
Squishy Features
Brand: Hellobye
Size: 5.11″
Age Group: All ages
Includes: One sweet-smelling strawberry squishy toy
Pros
It's also a slow-rising jumbo squishy toy with glitter effects
The blue and purple strawberry adds to the imaginative play effect
Cons
It's not the right color for a strawberry (but who cares?)
Best Slime Squishy Toy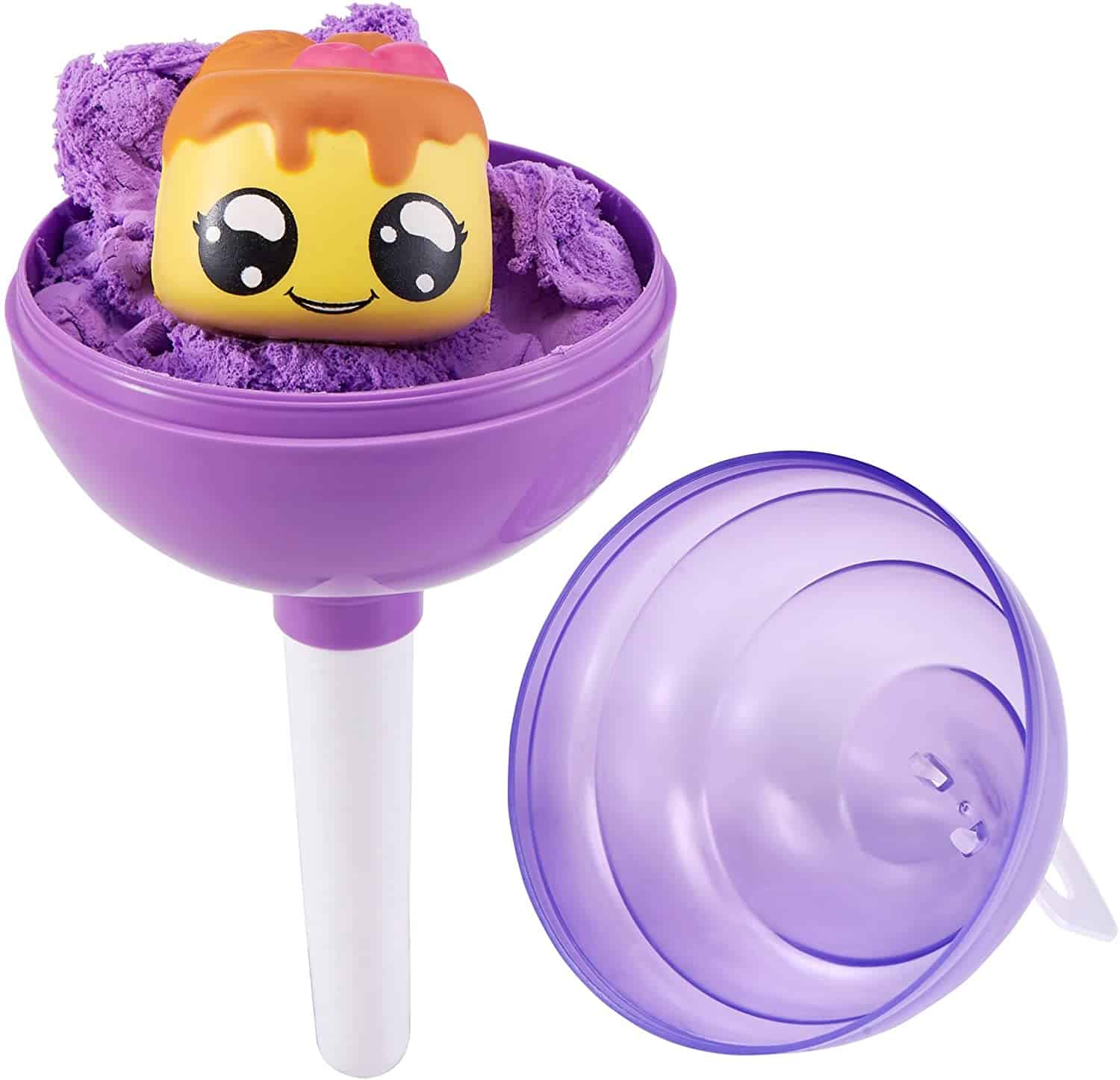 My son went through the slime phase. Everything was full of the gooey slime in every color imaginable. I didn't mind his obsession with slime because it worked like a fidget or sensory toy. Now, you also get squishy slime toys, doubling the gooey fun kids enjoyed so much.
Squishy Features
Brand: Oosh
Size: 1.5″
Age Group: 3+
Includes: One cotton-candy style of slime squishy toy
Pros
The cotton-candy slime squishy toy is stretchable beyond what others go
It comes with a cute squishy figure and doubles as a scented slow-riser
Cons
It's not big enough for kids under three
Best Slow-Rise Squishy Toy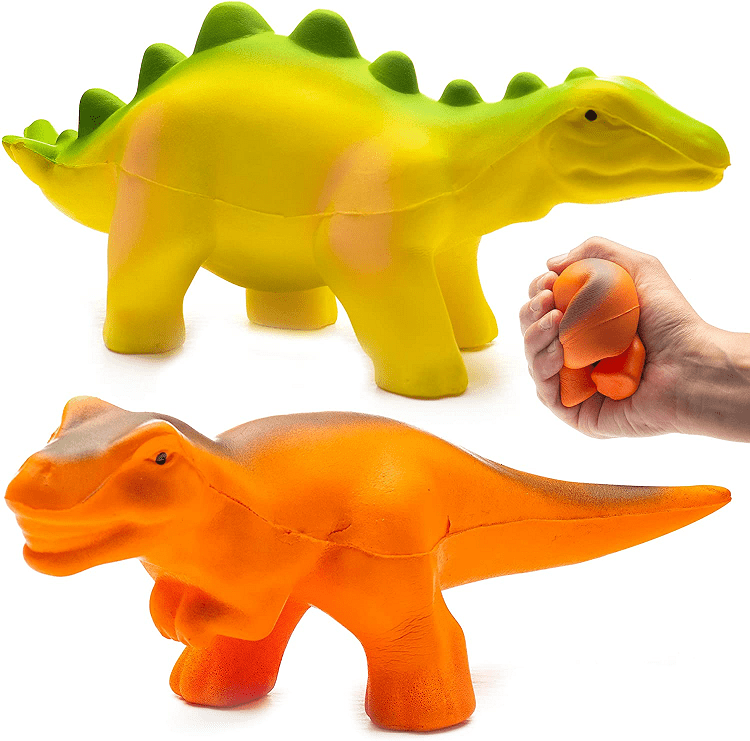 Slow-rise squishy toys are the best thing since sliced bread. I love this slow-rise squishy toy pack because it includes two of my son's favorite dinosaurs, the t-rex, and stegosaurus. The dinos are also safer than most jumbo squishy toys for all ages because they have a solid design.
Squishy Features
Brand: Prextex
Size: 10″ and 9″
Age Group: All ages
Includes: One t-rex squishy toy and one squishy stegosaurus toy
Pros
The slow-rising dinosaurs are also scented and pretty massive for squishy toys
The dinos squish better than most squishy toys, even bending the nose and tail together
Cons
Small kids might struggle with the size
Best Superhero Squishy Toy Pack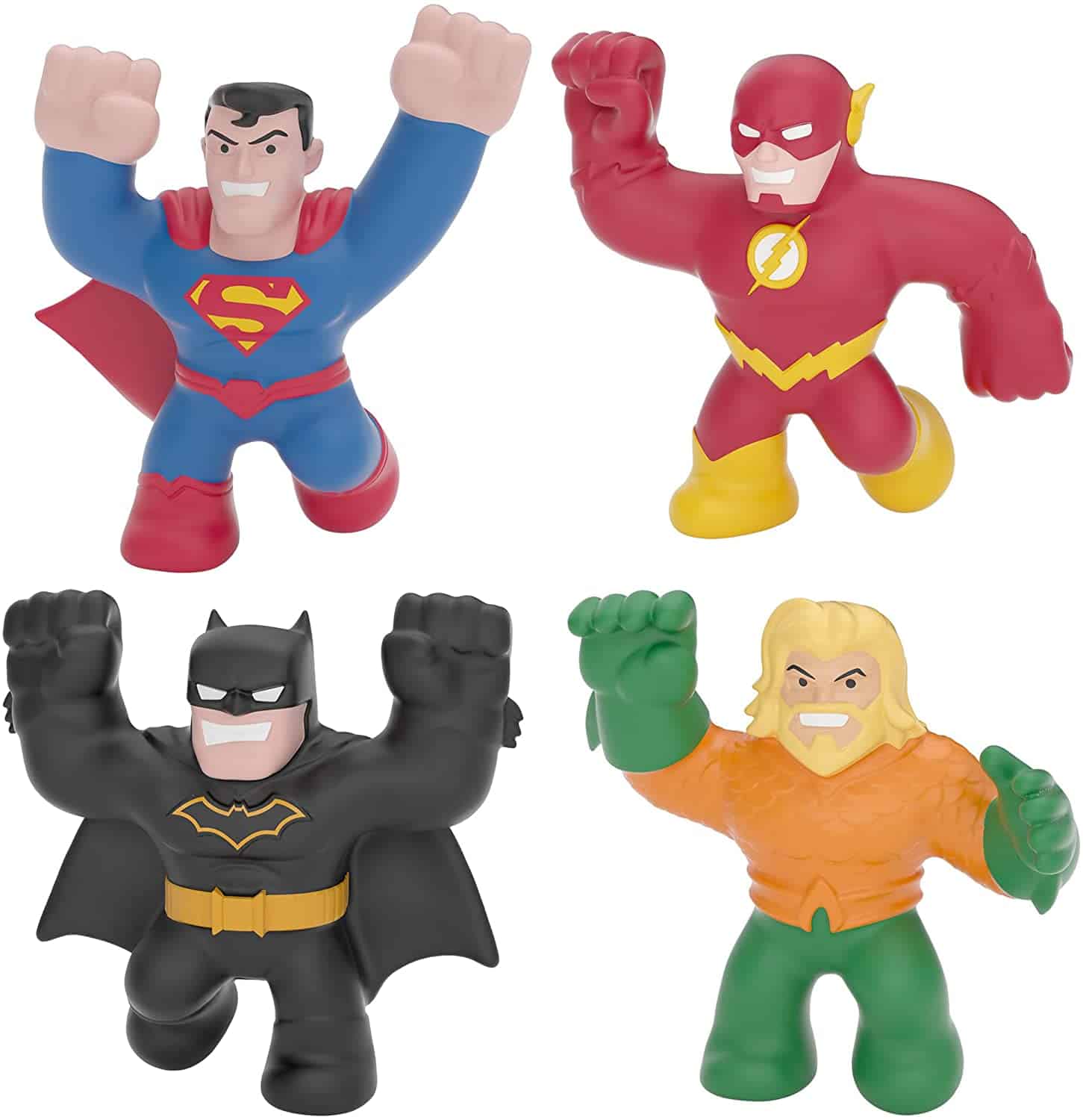 Superhero toys are favorites for kids and adults. My son loves the Batman Goo Jit Zu squishy toy and the Superman Goo Jit Zu squishy toy the most from the pack. Still, I love the collection because a child gets four options, including the Flash and Aquaman. The Flash is a DC favorite of mine.
Squishy Features
Brand: Heroes of Goo Jit Zu
Size: 5.43″
Age Group: 2+
Includes: A Batman Squishy toy, Superman Squishy toy, Flash squishy toy, and Aquaman squishy toy
Pros
The stretchable and squishy superheroes from the Goo Jit Zu brand are hugely popular
I think the four heroes included are some of the best ones from DC
Cons
I wouldn't allow kids under two to chew on the smaller finishes
Best Squishmallows Plush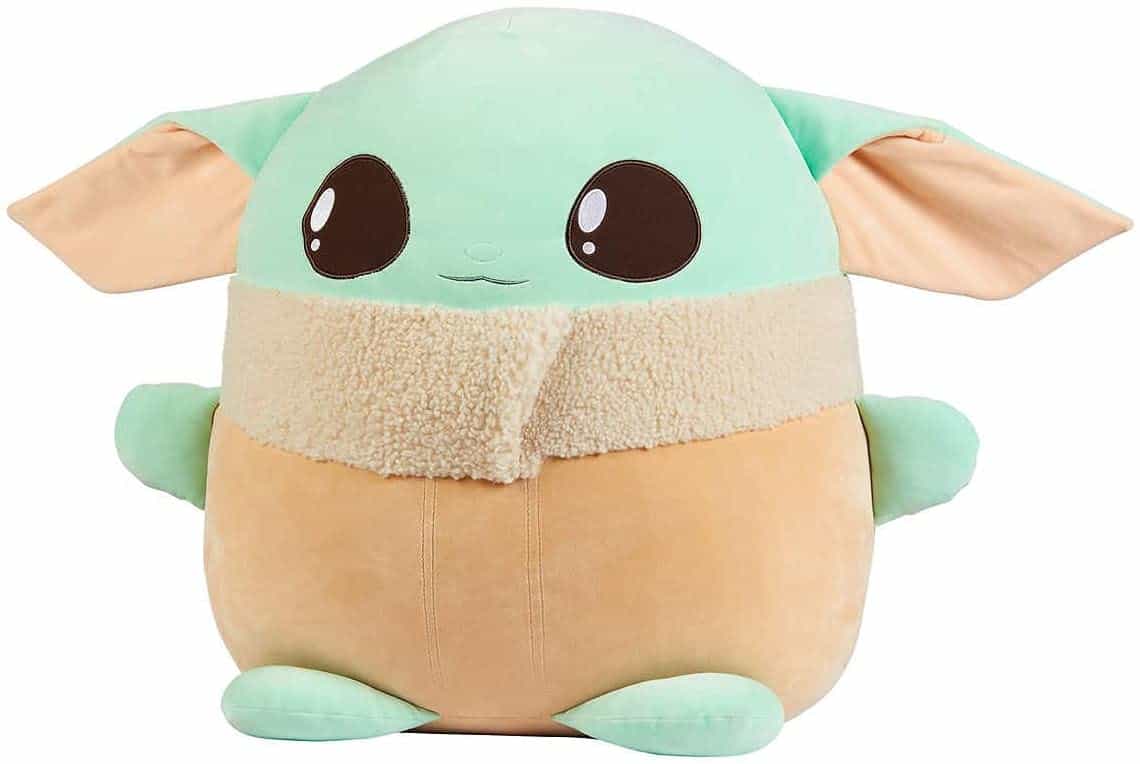 Squishmallows count as squishy toys on the plush end. They feel like marshmallows between your fingers, and kids go wild for them. Squishmallows is also a collectible brand, and my kids have a few squad members. I'm selecting one I think fits all ages and genders, the Grogu Child from the Mandalorian.
Squishy Features
Brand: Squishmallows
Size: 20″
Age Group: All ages
Includes: One Grogu Squishmallow
Pros
You can't go wrong with a Star Wars-themed squishy toy
It's the most giant and adorable squishy toy I can find
Cons
It will tower over little ones
Best Squishy Figure Toy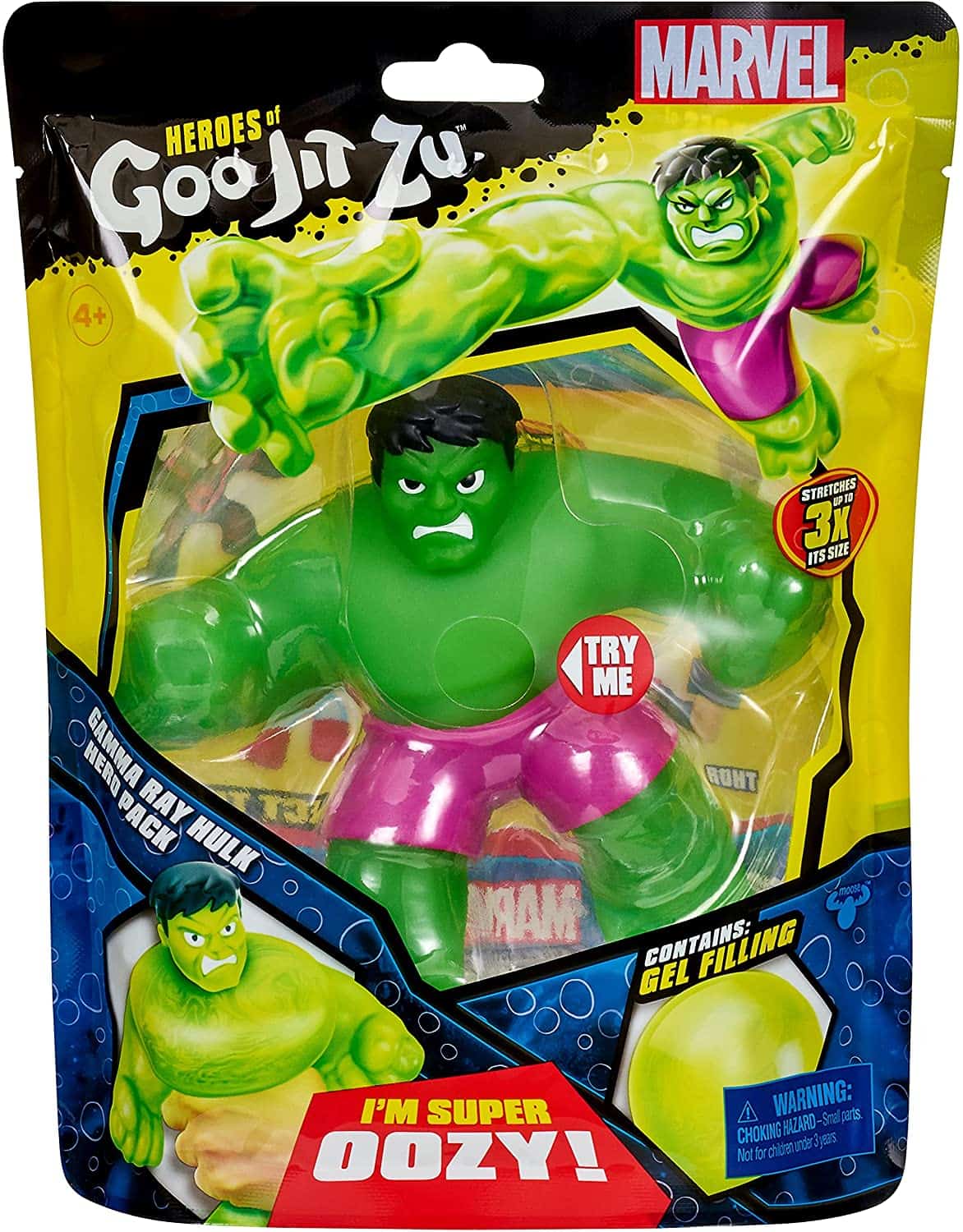 Marvel also has a few fan-favorite squishy toy superheroes, and the Hulk makes a fantastic bendable, stretchy toy. This squishy superhero toy also has the gamma-ray Hulk version. My partner loves the Hulk more than my kids, but I know children admire the superhero.
Squishy Features
Brand: Heroes of Goo Jit Zu
Size: 5.87″
Age Group: 2+
Includes: One gamma-ray Hulk stretchable figure
Pros
I love how Goo Jit Zu fills the toys with a gooey gel that makes them stretch three times their size
You can't have squishy superhero toys without a Marvel legend
Cons
I won't let kids under two chew on this toy
Best Squishy Little Dumplings Toy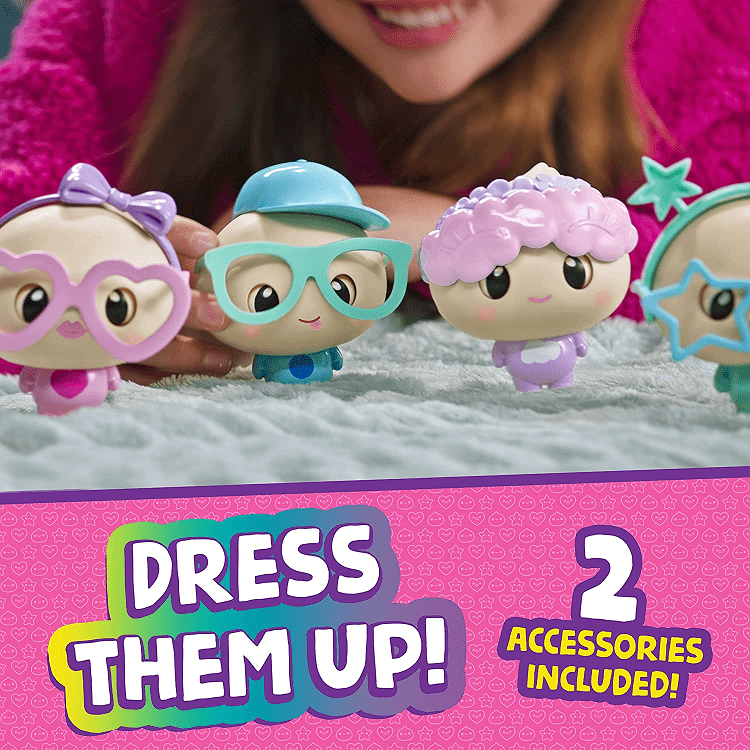 My Squishy Little Dumplings are adorably squishy figures taking the children's toy market by storm. They make me think of My Little Pony, and the characters are cutely poppable. Squish the toy and see which part of the character pops out. It's not a new concept. My daughter had a similar toy as a toddler.
Squishy Features
Brand: My Squishy Little Dumplings
Size: 3″
Age Group: 2+
Includes: One squeezable Dot squishy
Pros
It's a full-blown sensory toy with sound effects and different emotions when kids squish the cutie
You get mystery accessories that double the fun for young kids, and it's collectible
Cons
I think it's too much for kids under two
Top Q&A
Question: Are Beaded Squishy Toys Safe for Kids?
Answer: My advice as a mom is to always go with your gut. Beaded squishy toys have various bead types. Gel water bead toys are soft, but they're still not edible for chewy tots. The same applies to Farm Beadiez toys. No beads are safe for eating or chewing, so follow your instincts and the recommended ages on any toy.
Question: Which Squishy Toys Have Superheroes?
Answer: Superhero toys are a craze for many children (and adult fans). Understandably, you want them in all the shapes, sizes, and types of toys you can find. The Heroes of Goo Jit Zu have a range of superheroes. They have a Spiderman squishy toy, an Astro squishy toy, and a Black Panther squishy toy, among others.
Question: Which Squishy Toy Becomes a New Character When You Squeeze It?
Answer: Honestly, many squishy toys look like alien characters when you squeeze the life out of them. However, there's one squishy toy that promises a hidden character when you squeeze the popping parts out. My Little Dumplings squishy toys are adorable, heart-melting, and changeable when squeezed.
Best Squishy Toys Guide: Conclusion
What does your child need from their squishy toys? Do you have a child with autism or ADHD? The Globbie Stress Ball Jelly Beads Squishy Toy is a good choice. Do you have a superhero fan you want playing with sensory toys? In that case, the Superheroes DC Goo Jit Zu Squishy Pack is ideal.
Do you have a daughter who loves unicorns? The Mochi Fantasy Squishy Toy Pack appeals to kids with a passion for horned horses and those who've heard the trend about the Mochi toys. You can't go wrong with the Glow-in-the-Dark Unicorn Squishy Toy because every child has a thing for luminous toys.
Buying toys is easy, but buying them with a purpose is the next level of parenting. Please take my advice; look for toys that benefit your children. I've shown you the top 20 trends this year, so go ahead and pick one that suits your child's interests while giving them so much more than a fun time.
For more fantastic toys: