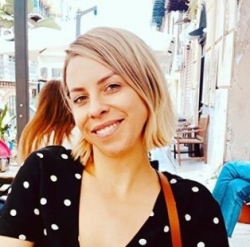 Latest posts by Jodie Chiffey
(see all)
I know I am not alone when I say that the Octonauts is one of the best programs on TV for kids right now! It is certainly a show I would encourage and what better way to do that than with some of the best Octonauts toys?!
The Octonauts captured the imagination of my own children from the first time I sat them in front of it as youngsters, and I was fully onboard with this show, too! I found The Octonauts to be explicitly educational – which, my readers should know, is my top priority.
This show features family-friendly, wholesome, entertaining, and educational content for kids of all ages. While the target audience is aged 4 years to 7 years, children much younger and far older can still enjoy this underwater adventure show.
In this post, I have reviewed my chosen10 best Octonauts toys and written up five reasons why this show is completely awesome (from an educational perspective, as well as that of a mom and veteran toy buyer!)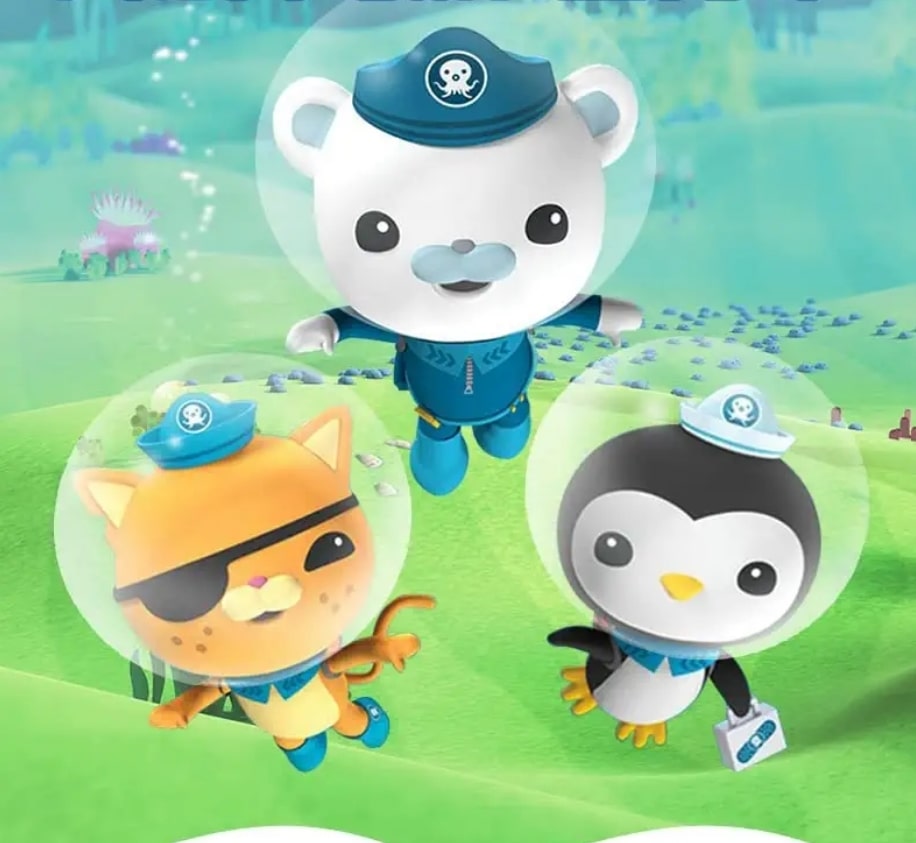 At a Glance: 10 Best Octonaut Toys
Bottom Line Up Front
Are you struggling to get your little one to do their homework? Are they having a hard time learning to write? Do they love the Octonauts? If you answered yes to just one of these questions, I wholeheartedly recommend the Octonauts Letter Tracing Workbook!
While this book doesn't have a huge fun factor, it's an enticing way to get your child to work on their penmanship and develop those fine-motor skills. Plus, it'sveryaffordable, which is certainly not across the board with Octonaut toys!
How to Choose the Right Octonauts Toys
To choose the truly best Octonaut toys for your recipient, consider the following criteria.
Age
Octonaut toys are aimed at children up to around 8 years; however, the biggest buyers tend to be those with preschool children.
I believe that babies to 10-year-olds can gain something from this show, but when looking for toys, there are things to consider to cater to a certain age. For example, some toys may be too complicated for toddlers or have choking hazards.
Child's Preference
Children are a diverse bunch with diverse preferences. Consider which activities your child enjoys the most: arts and crafts, playing with figures, or building blocks; and find an Octonaut toy in this category.
Budget
I find Octonaut toys relatively expensive, so it's essential to set a budget and find a product that suits this. If you're finding it difficult to afford an Octonaut toy, look out for flash sales or different buying options where you could find huge savings on pre-loved or un-boxed items.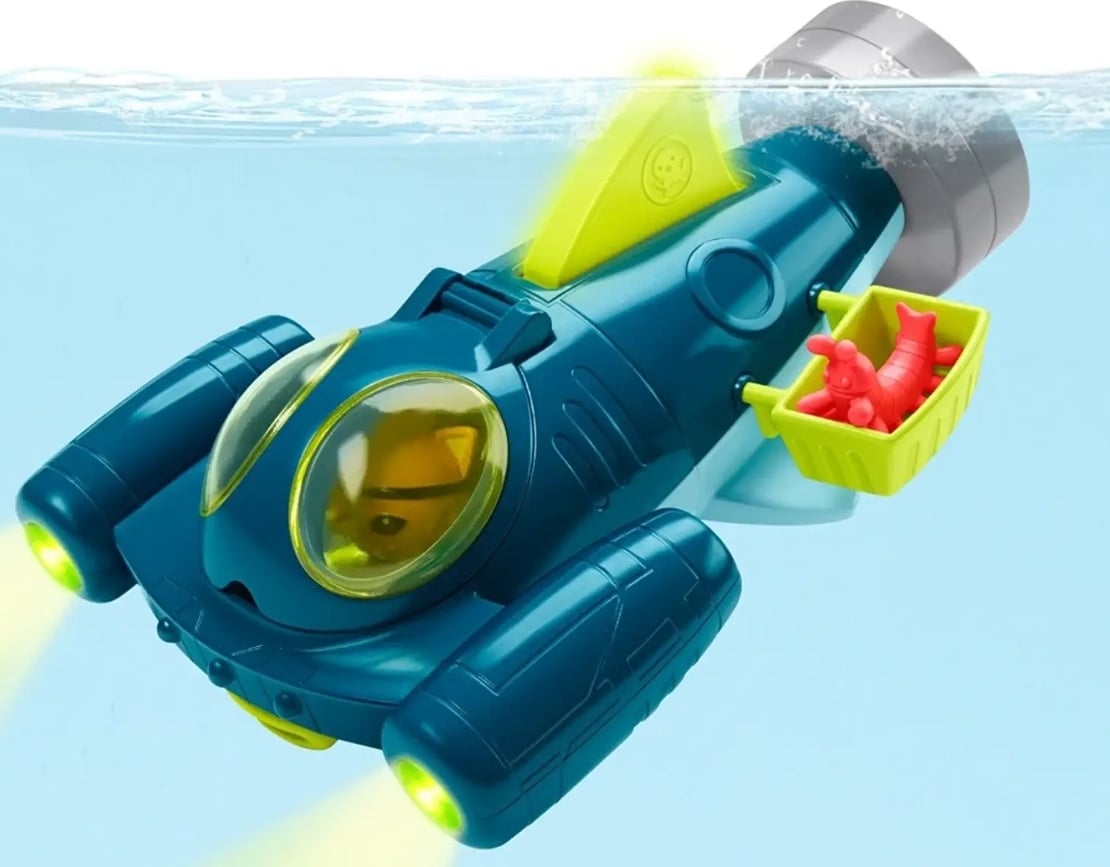 My Product Criteria
I made some considerations before selecting the 10 Octonaut toys to recommend.
Toy Type
As touched upon above, children can have widely different interests. For this reason, I have tried to include a range of Octonaut toys to cater to every preference.
Age
To me, age is nothing more than a number, but my selection of toys should be suitable for children of various ages, from babyhood to adolescence.
Durability
I cannot stand flimsy toys. What is the point? While you may have to pay a little more for quality, it will be worth it over time. I believe the toys in this guide are of good or excellent quality, and all have checked the durability box.
Consumer Feedback
I'm always interested to hear what other consumers have experienced with products and use this as a foundation for my research. As well as my findings, other consumers will have had mostly positive experiences with each toy on this list (we can never please them all!).
Price
So, Octonaut toys aren't cheap. But this doesn't mean you should be paying over the odds simply for a branded logo. I have investigated each toy to be assured by its price point, and I've looked to cater to different budgets, too, in the hope of having every reader sorted.
My Chosen 10 Best Octonaut Toys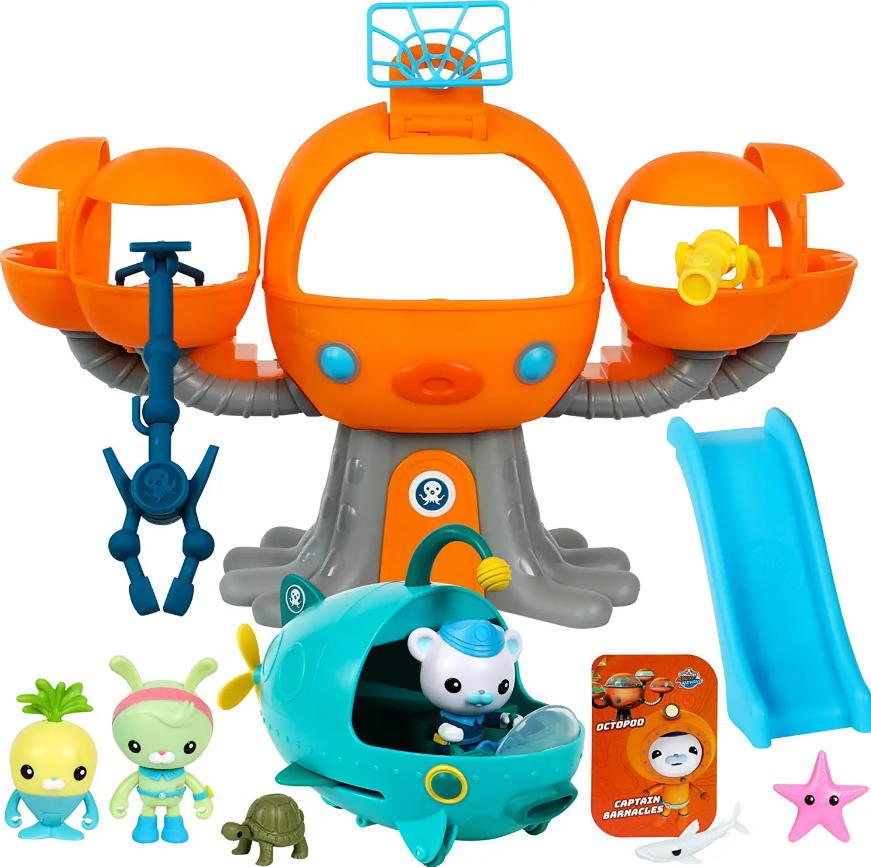 While I have positioned the Octonauts Octopod Playset as my top pick, I must state this is not due to the price, which I find incredibly high. However, this play set has many entertaining features, such as a launch set and claw which aid the figures on plenty of missions.
I found the colors to be accurate, making this an easily recognizable Octonaut set. The quality of the set is good, and although entirely plastic, it feels well-made and durable. The set comes with Octonaut characters (including Gup-A, Captain Barnacles, and Tweak), there are three sea creatures (a Turtle, Starfish, and Barracuda), and a mission card.
The set has eight accessories, and additional Octonaut figures can be added as it works with all figures and deluxe vehicles. Some consumers found that a good amount of dexterity was required to play with the set correctly, but this could also mean it is good for developing fine motor skills.
Pro or Con: The set arrives in a plain box.
Pros
Amazon Exclusive
8-Piece Set
Works With Other Octonaut Figures and Vehicles
Good Consumer Feedback
Well-Made and Durable
Cons
Expensive for What it is.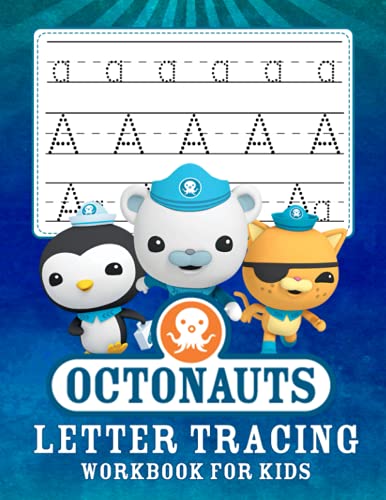 If your child is just starting to form letters, is struggling with writing, or is reluctant to do any home study, the Octonauts Letter Tracing Workbook could be a solution!
There are more than 100 high-quality pages of letters and short words for children to trace over, helping to develop penmanship, hand-to-eye coordination, and fine motor skills. Throughout the book, there are Octonaut characters to color in to give children a break from the repetitiveness.
I found the price to be great value for money, and I consider this a truly great buy!
Pros
Great Value for Money
Highly Educational
Good Quality
Cons
Another good-value-for-money option is the Octonauts Kwazii & Gup B Adventure Pack. While this can be a great addition to other larger sets, it's still a fun stand-alone toy that comes with the iconic shark vehicle, Gup-B, and a small Barracuda fish to rescue.
I like the vehicle's opening jaws and trigger action and the ability to store the fish inside to prevent it from becoming lost. The set feels durable and has excellent feedback online.
Pros
Affordable Octonauts Playset
Compatible With Larger Sets
Excellent for Imaginative Play
Complete with Barracuda Fish to Save!
Cons
Purchasing Each Character Separately Will be Expensive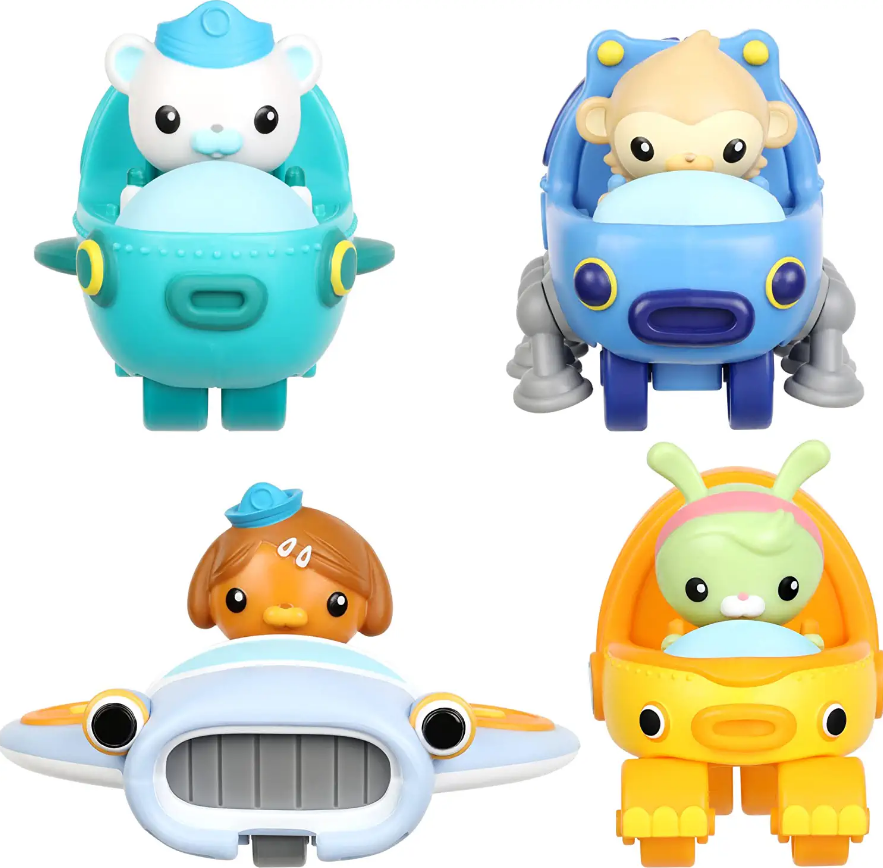 The Octonauts Above & Beyond | Gup Racers Vehicles is a cute little set that would most likely appeal to toddlers and small children. The figures are basic – you can't take them out of the vehicles to play with them – but they have fast-moving wheels, which are ideal for racing.
Considering there are 4 Octonaut toys, the price is very good, and consumer feedback is mostly positive.
The vehicles are made from PVC and Acrylonitrile-Butadiene-Styrene (ABS), a safe and non-toxic material commonly found in electronics and LEGO toys. One thing to be mindful of is that this material blend has a very low melting point and should be kept away from heat.
Pros
Good Price
Fast-Moving Wheels
Non-Toxic, Safe Material
Ideal for Babies and Small Children
Cons
Material Fragile to Heat
Basic Toys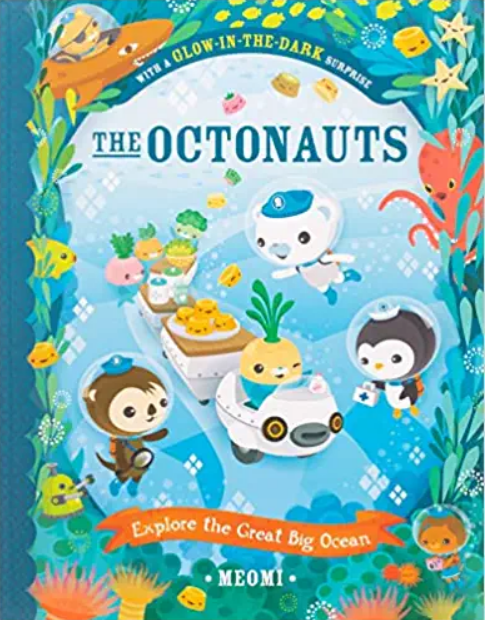 The Octonauts Explore The Great Big Ocean Book is perfect if you're looking for a new bedtime story book or to encourage independent reading.
I found it to be equally fun as it is educational; there are beautiful, bright illustrations and limited written content making it a good choice for younger free-readers. I would prefer more written content for a bedtime story, but there are lots of visuals to discuss in place of this.
The book is well-priced, durable, and affordable.
Pros
Good Price
Beautiful Illustrations
Educational and Fun
Durable
Cons
More Written Content Would be Better for Parents.

I've done the Math. The Fisher-Price Octonauts Octo-Crew 8 Figure Pack is around $40, which at first, I thought no way would I pay that. But working it out, this is $5 per figure, which is more of a justifiable sum to me!
The set includes all the main characters from the show, and they stand alone at around 2-3-in tall. They are all solidly built and some have moving arms, legs, and swiveling heads.
Each figure is compatible with official Octonauts playsets and vehicles.
Pros
Justifiable Price
Compatible with Other Playsets and Vehicles
Movable Legs, Arms, and Heads
Nice Presentation Gift Box
Cons
Some Mentions of Chipping Paint
Not All Figures Have Moving Parts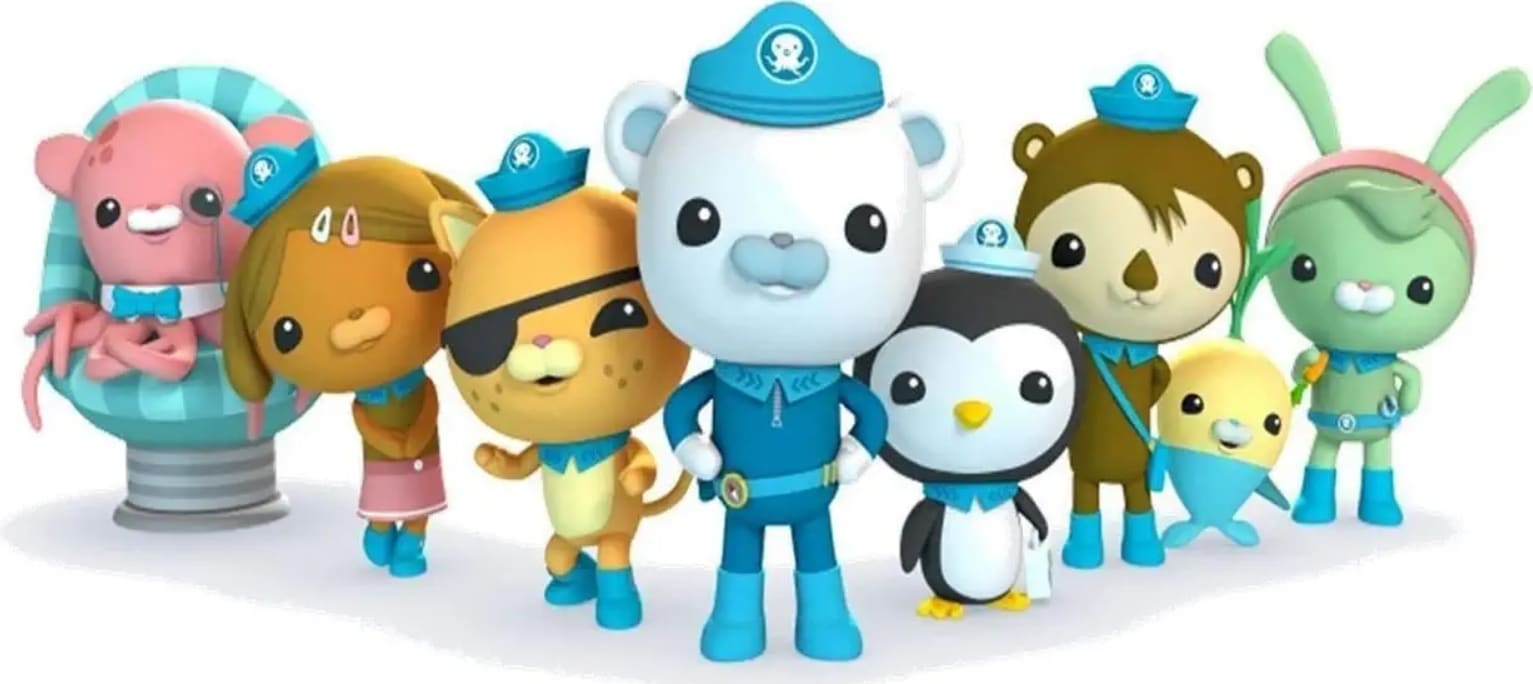 If you're looking for an Octonauts plush, there are many out there, but I particularly like the Octonauts toys, Peso Plush. It is pretty expensive, but I believe the durability of this plush means it will last a long time. It is exceptionally soft and squeezable with no hard plastic pieces and much bigger than many consumers expected.
There are several Octonaut plushes to collect and build a set with from the Octonauts Amazon store, with varying price points. I have noted that the Peso plush is larger than most. A drawback for me is that it doesn't stand alone, so it can't be displayed neatly; however, most tots do not care about this a jot!
Pros
Super Soft and Cuddly
No Hard Plastic Pieces
One of a Set
Very Durable
Cons
Quite Pricey
Larger Than Most in the Collection
Doesn't Stand Alone
The Octonauts Toys Pull-Back Rescue Vehicle – Octonauts GUP Toy is your standard pull-back vehicle; pull back, release, and it goes, with no batteries required. This vehicle feels super durable, well-made, and strong. It features non-toxic PVC and is easy to wipe clean and keep sanitary.
You can purchase this vehicle on its own or as part of a 3-piece set here from the same seller. Feedback is good, and most consumers are pleased with their purchase.
Pros
No Batteries Needed
Basic Operation; Suitable for Young Children
Well-Made and Durable
Easy to Keep Clean
Cons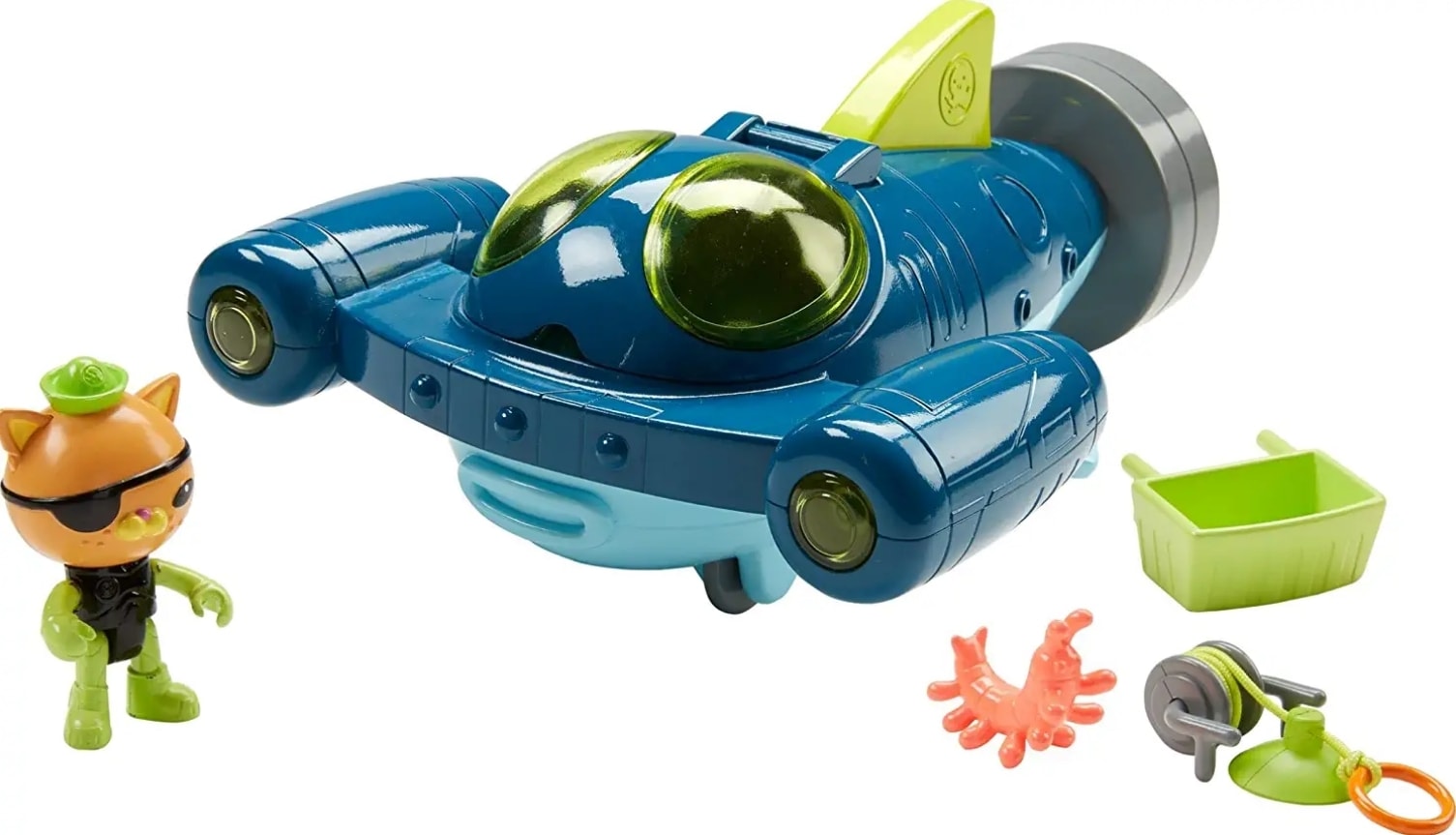 I feel that the Fisher-Price Octonauts Gup-Q Undersea Explorer is overpriced, as do other consumers. However, it is a pretty unique toy that, if you can afford it, will provide a child with endless fun.
This toy has been expertly made, and the attention to detail in the design is perfect. I love the vehicle's shape, which replicates a hammerhead shark, and all of the additional features that contribute to this being nothing short of awesome.
The Gup works in and out of the water, glows in the dark, and has working searchlights, and Kwazii's limbs also glow in the dark. Children can turn the propeller with their fingers, and there really are endless play opportunities – and to extend bath time!
Pros
Expert Attention to Detail in Design
Fun-Factor Guaranteed
Glow in the Dark
Excellent Bath Toy
Working Searchlights
Accessories Included
Cons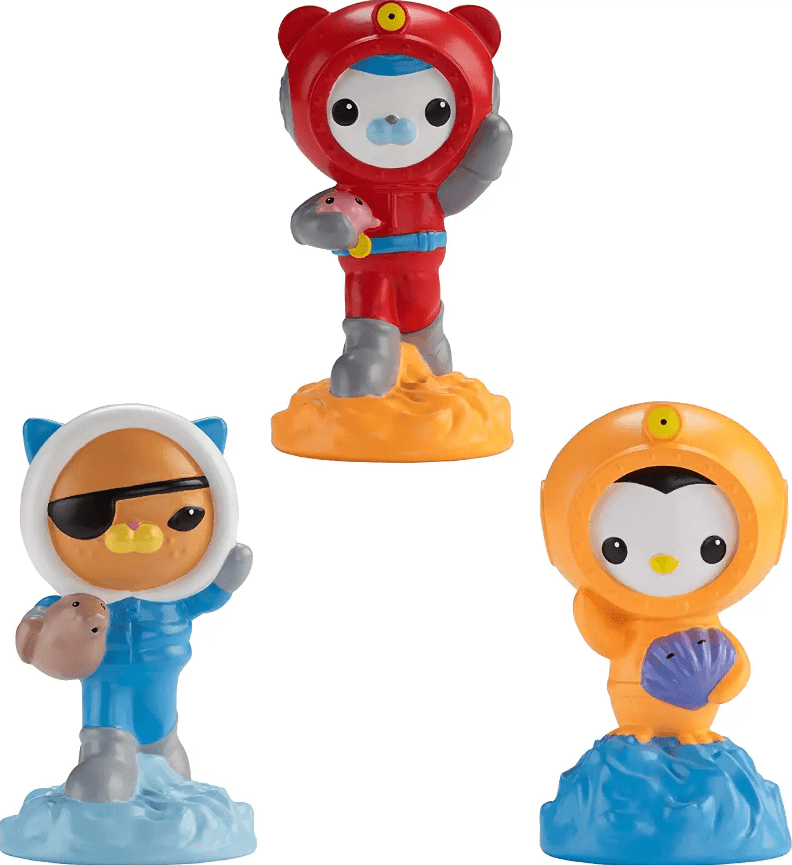 The Octonauts Bath Squirters Water Toy 3 Pack is perfect for little hands in the tub! They seem very well made and look just like the characters on TV. I find the price a little high, but most consumers have been pleased with their purchase. Water play is so beneficial to little ones, and this set is a great way to encourage this.
These are squirtable bath toys that work as you would expect. While some people avoid this type of toy, I have found it quite simple to clean bath toys in a dishwasher, and if you routinely squeeze out water after each bath, mold shouldn't grow.
Pros
Excellent Way to Encourage Water Play
Beautifully Designed
Well Made
Durable
Cons
Squirtable Toys are not to Everyone's Liking.
Frequently Asked Questions
Question: Where Can You Watch The Octonauts?
Not long ago, American families could only watch The Octonauts online or through the streaming App Netflix. However, now the show can be watched on other platforms and channels, including The Disney Channel and Amazon Video.
Question: Are The Squirtable Octonauts Toys Safe?
Answer: Mold in bath toys has been a great concern to parents for some time. However, I find that if you are mindful about cleaning squirtable bath toys, there is no issue.
Question: Why Do Fisher Price No Longer Make Octonaut Toys?
Answer: The Octonauts was canceled a couple of years ago, and Fisher Price discontinued making character toys. When the show came back in 2021, Moose Toys launched a new line of toys.

Best Octonaut Toys: Conclusion
For younger children, I would recommend Octonauts Bath Squirters Water Toy 3 Pack, the Octonauts Toys Pull-Back Rescue Vehicle – Octonauts GUP Toy, or Octonauts toys, Peso Plush. With these three options, there's water play, vehicle play, and super cuddly plush!
Older children may prefer the excitement of the Fisher-Price Octonauts Gup-Q Undersea Explorer, and while I feel this is overpriced, I cannot take away the fact that it offers extreme fun in and out of the water. The accessories and features are unlike anything else I have found!
While parents and caregivers could use the Octonauts Letter Tracing Workbook to their advantage when looking for ways to develop critical skills and encourage home study, children could be less overwhelmed. However, these things have to be done anyway, so why not with the assistance of the Octonauts?!
My overall favorite find is the Octonauts Octopod Playset. Yes, the price is high, but so are the wow and fun factors! This is a complete set with everything included you could possibly want, such as character figures and sea creatures. This set could also be a great base for future Octonaut toys, as it is compatible with all Octonaut figures and deluxe vehicles.
Continue reading:
Best Super Wings Toys for Constructive Play